ireland voted yes - what does that actually mean for women's rights?
In the eyes of the world, Ireland is transformed. For Irish women, legally speaking, nothing has changed.
On Friday, the people of Ireland made history by voting to change its abortion law with a majority of 66.4%. Nobody believed that such a landslide could be possible. Predictions days before showed many voters still undecided, and an exit poll predicting a two thirds majority felt too good to be true.
"We revealed a changed Ireland to the world, and more than that we lit a beacon of hope for countries all over the world", as Grainne Griffin, of Together For Yes (the national campaign to repeal the Eighth Amendment) told a press conference on Saturday. With reproductive rights under threat in the US, Brazil and Poland, Ireland's decision is a clear signal of public support for bodily autonomy in a precarious global context.
Dublin Castle, where the result was formally announced, was alive with people who've worked tirelessly for a Yes result, and Irish citizens living abroad who'd travelled from around the world to cast their votes. This victory was achieved through 35 years of grassroots campaigning against the Eighth, since it was introduced by a referendum in 1983. Abortion is an intersectional issue, and the repeal campaign was remarkable for its inclusivity. Together for Yes was an umbrella group uniting campaigners north and south of the Irish border (of which more later), and smaller groups which have often been sidelined in mainstream feminist movements, including Disabled People Together for Yes, Trans4Repeal, and Migrants and Ethnic Minorities for Reproductive Justice.
But in the immediate aftermath of the Yes vote nothing will change. The decision has been made to remove the Eighth Amendment from the Constitution, but until a new law is introduced, debated and passed by The Oireachtas, Ireland's legislature, the current law remains in place. This means that despite the result of the referendum, abortion is still currently illegal in Ireland.
As much as Saturday's result was a victory, the results won't be felt immediately. On Saturday I spoke with the formidable Mara Clarke, founder of Abortion Support Network, an organisation which provides accommodation and financial assistance for women forced to travel from Ireland to access abortion. Clarke was ecstatic and overwhelmed by the result, but as she pointed out, ASN's work will continue to be necessary until any new legislation goes through; they were arranging accommodation for women travelling for abortions the day after the vote.
The timeframe for when new legislation will be passed remains vague, and part of the focus for campaigners will now be on making sure abortion provision is implemented as rapidly as possible. The sheer size of the Yes vote means that legislation is likely to pass through The Oireachtas quickly, as although its members cast their own vote on new Bills, it would be difficult for it to go against public opinion. Taoiseach Leo Varadkar said on Saturday that he hoped to have the proposed legislation passed within six months, and on Sunday, Simon Harris, the Minister for Health, confirmed that the soonest a new bill will pass will be October.
But what will legalised abortion in Ireland actually mean in practice? Under the proposed provisional Bill, abortions will be available in the first 12 weeks of a pregnancy. (This is the European average, British law allows abortions up to 24 weeks in cases were the mother's mental or physical health is at risk). Medical practitioners will be legally obliged to discuss abortion options with a pregnant person, and although they will be allowed a conscientious objection, they'll be expected to refer their patient on to another practitioner. A 72 hour waiting period will be imposed on anyone seeking an abortion, and after this time, those who chose to continue with abortion will be given an abortion pill.
Abortions will only be granted after 12 weeks in very specific cases where there's a risk to the mother's life or a risk of serious harm to her health. At present, any woman who procures an abortion can face 14 years in prison. Under the new legislation there will be no circumstances were a woman will be criminalised, but anyone performing an abortion outside of 12 weeks will face 14 years.
Mara says: "Whatever legislation does go through, there will still be people who fall through the cracks." It's not yet clear whether abortions will be available on Irish health insurance, whether they'll be free (as maternity care is), and whether they will be provided in hospitals, or in private clinics. There is a possibility that the people most vulnerable to the Eighth, including migrants, will still be vulnerable under new legislation. But Mara adds: "ASN will be there for women as long as we are needed."
It's been widely reported that the Yes campaign victory was in part due to women sharing their stories. Facebook groups like In Her Shoes enabled people to share their own stories of abortion, and how they'd been affected by the Eighth. A woman called Paula shared her experiences as a curator of The 'Ireland' twitter account (which is curated by a different person each week), in what made for an incredibly difficult, and moving, read.
The pro-choice movement in Ireland has been landmarked and galvanised by the most egregious individual cases. By sharing their stories, women helped to foreground the fact that the Eighth constricted the freedom of every ovulating person. These were 'ordinary' stories of women who had hellish pregnancies, women who had to travel, who scraped together money and had to do without anaesthetic, who bled profusely on flights and ferry journeys, and who were, in some cases, too ashamed to talk about what they'd had to endure.
The success of the repeal campaign also brings new hope to pro-choice campaigners in Northern Ireland that 'The North is Next'. Claire McGowran, spokesperson for the London-Irish Abortion Rights Campaign, tells me: "I hope the momentum from this result will carry on with our campaign to decriminalise abortion in Northern Ireland."
While the 1967 Abortion Act was passed for the rest of the UK, it was never extended to Northern Ireland. In June 2017 Labour MP Stella Creasy managed to help secure the right for Northern Irish women to have abortions on the NHS, but they must still travel to England in order to access them (before this Northern Irish women accessing abortion services in England had to pay to do so, despite being NHS patients). About three women each day make this journey.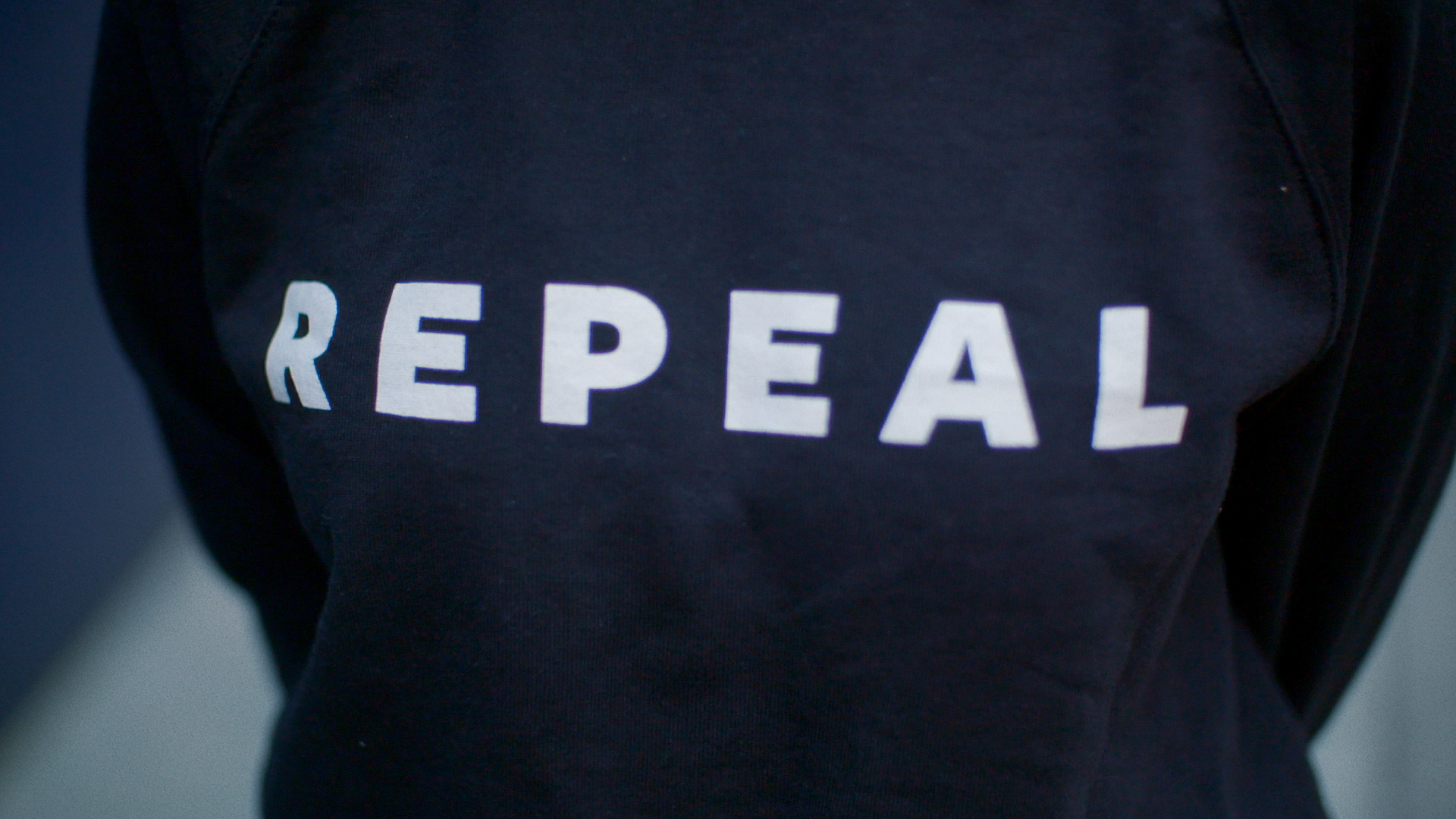 Northern Ireland doesn't need a referendum, as it doesn't have a constitution like the South. The power to change abortion legislation in Northern Ireland lies with Stormont (the Northern Irish government, which is currently collapsed), or with Westminster. Groups in the North, like Alliance For Choice, have been campaigning for change for decades, and there was a rally in Belfast on Monday. But campaigners have stressed that legalising abortion in the North will require solidarity, and pressure, from British activists too - even contacting your MP, wherever you're based in the UK, could make a difference.
What the Yes movement has managed to achieve, aside from repeal itself, is a new public understanding and awareness of abortion. The paradigm of acceptability has shifted. Now it will be up to the upcoming legislation in the south, and political pressure in the north to make sure that that paradigm of acceptability becomes actual, tangible change.