Sinéad O'Dwyer. Photography Daniel Sims.
space cowboys, sweat crystals and everything we loved about the RCA fashion show
Buckle up: the next gen of RCA grads are making some of the strangest and smartest fashions you'll ever find.
Sinéad O'Dwyer. Photography Daniel Sims.
For the MA Fashion graduates at the Royal College of Art this year, conventions seemed to exist for the sole purpose of being broken. They have, as head of course Zowie Broach puts it so finely, "the power to dismantle the infrastructure of the industry", and it's a responsibility they're not taking lightly.
Even their show, titled A walk without a cat, was an off-the-wall rejection of the runway, and a testament to the crazy things this crop of graduates are creating. Containing the final collections of the entire year -- with all 50 womenswear, menswear, accessories, footwear, millinery and knitwear designers playing a part in the production -- it transformed the traditional graduate fashion format into an interactive showspace, one that that combined discussion, dance, installations and, for a brief moment, culinary experiences too.
For the spectators, dissecting someone's work is often an internalised process (we're allowed to ruminate over it in writing after they've paraded looks down a runway). But it's pretty much unheard of to be given that kind of explanation by the designer themselves, which is what RCA opted to do this year with a handful of their more science-influenced graduates.
Instead of simply showing us her classic women's accessories, Alice Robinson delivered a lecture on the idea of waste-free fashion and how she used a single sheep, titled 11458, to create her entire collection. Over the course of eight months, she saw the sheep graze, watched its diet closely, then sent it to slaughter. Afterwards, every inch of the animal's skin and wool was transformed into a line up of leather goods, including a handbag, mules and gloves, before she transformed the meat into burgers the audience were asked to eat.
That seems to be an RCA trait: designers taking the idea of fashion and twisting its usually fantastical, creative brief into something much more methodical, with a clear end goal. Similarly, the Estonia-born menswear designer Anna Talvi talked us through her collection of garments -- or "exo membranes" as she calls them -- designed for the time we all pack in our yearly summer trips to Marbella and head to Mars instead. Her mathematical background prepped her for the collection, and she's a reminder than there's more to fashion than the rack-ready or rambunctious pieces we're so often exposed to.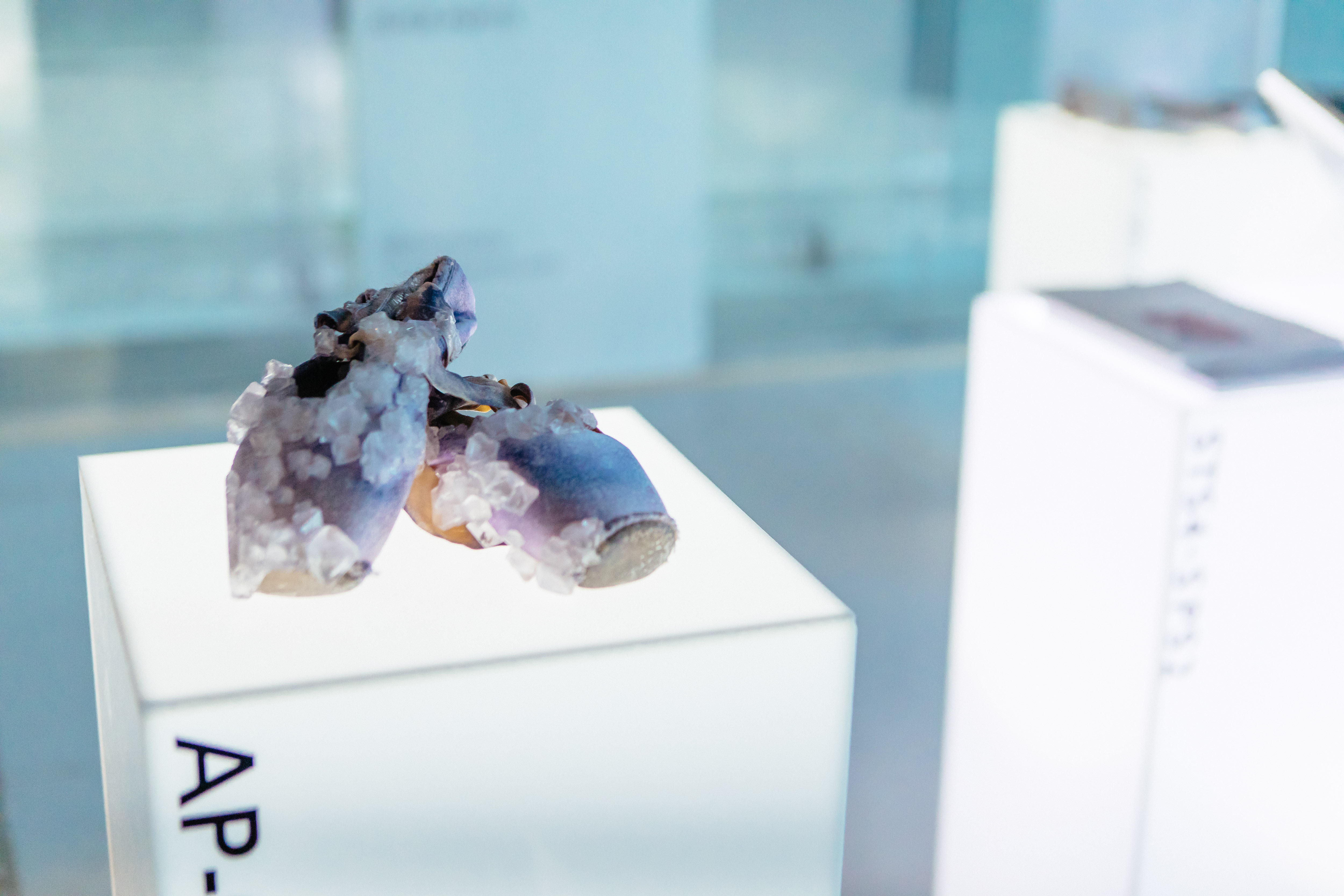 The idea of science and fashion colliding was intrinsic to the work of Alice Potts too, the accessories designer who somehow managed to develop a technique that propels the speed at which salt crystals grow. Stunning in a sort of disgusting way, her final collection used that technique to turn objects that athletes might consider sacred -- ballerina slippers, ice-skating leotards -- into bejewelled relics with the use of their own sweat. Alice believes one day we'll be able to grow these crystals on our own skin. She's making her own occupation obsolete, but trailblazing a new discovery that's bound to beguile audiences of all kinds. Even now, it felt game changing.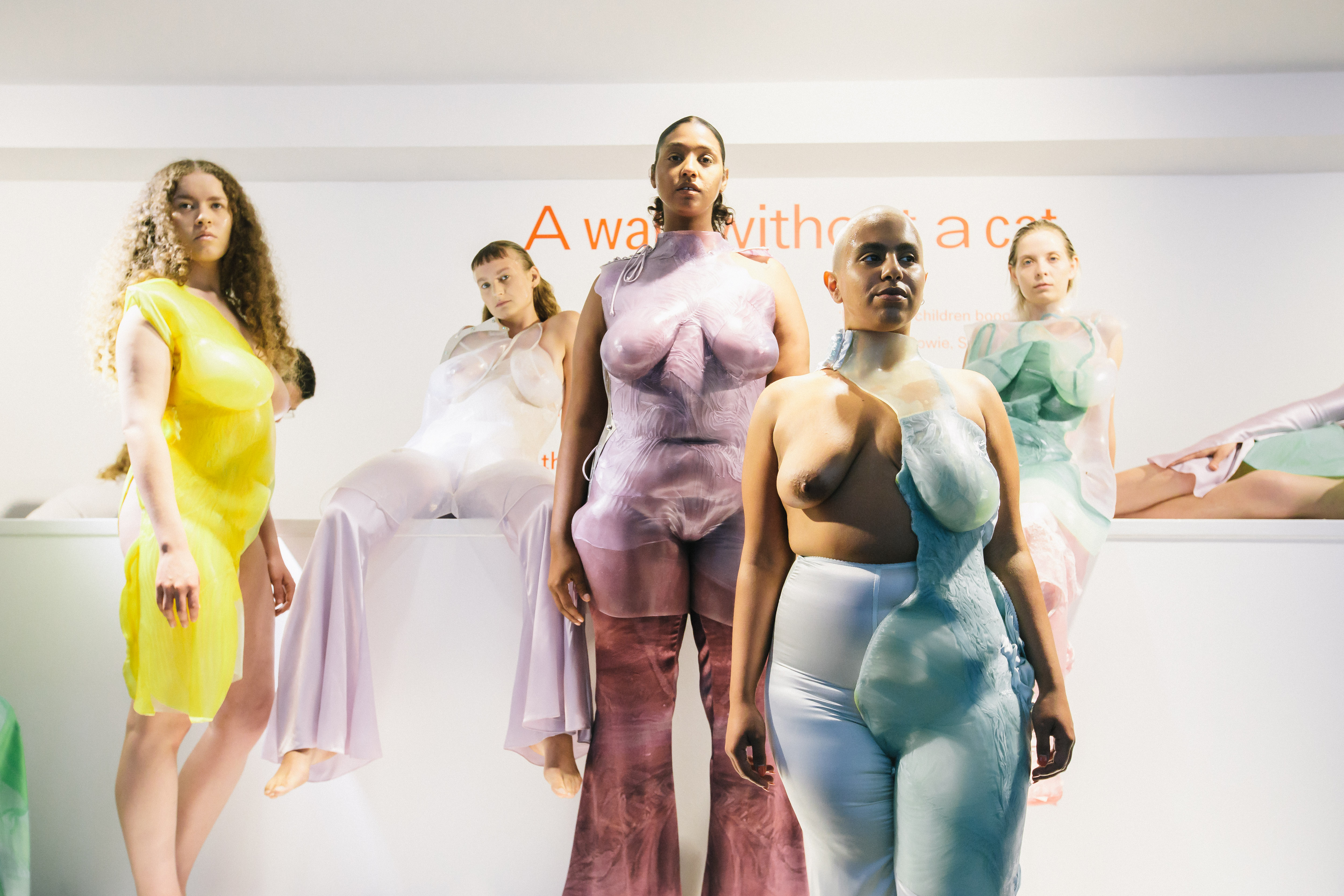 Away from the technological side of things, the year's more fantastical silhouettes were bloated in the most beautiful way. Take, for example, the romantic bulges and bumps of Sinéad O'Dwyer's womenswear. An active rejection of the idea that fashion should flatter the human body, O'Dwyer's creations started with creating a cast of the body of her friend Jade. The plasticky results, still resembling her subject's honest human form, were painted in pearlescent purples and greens. Transformed into pants, dresses, tit-dominated tops and boots, they were the first thing that greeted us upon arrival, and their ghostly shape stuck in your head long after.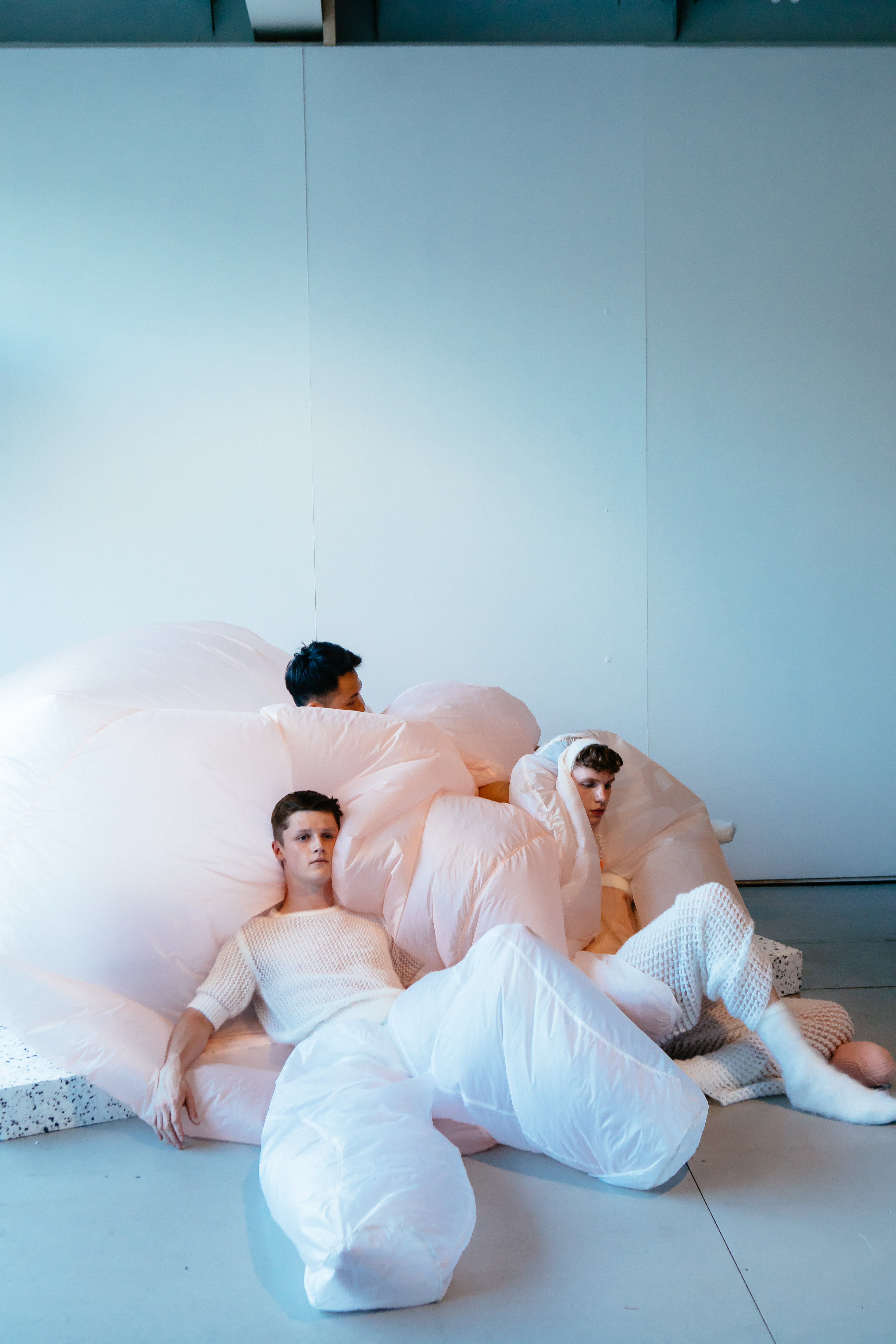 Central Saint Martins graduate Alex Po once again played with proportions in his Looners collection: soft and affectionate knitwear mixed with boys in crop tops that turned into fleshy, cartoonish, air-filled headpieces. Po's boys lay doe-eyed and dazed throughout the entire presentation, as if they'd just emerged from the insides of a marshmallow.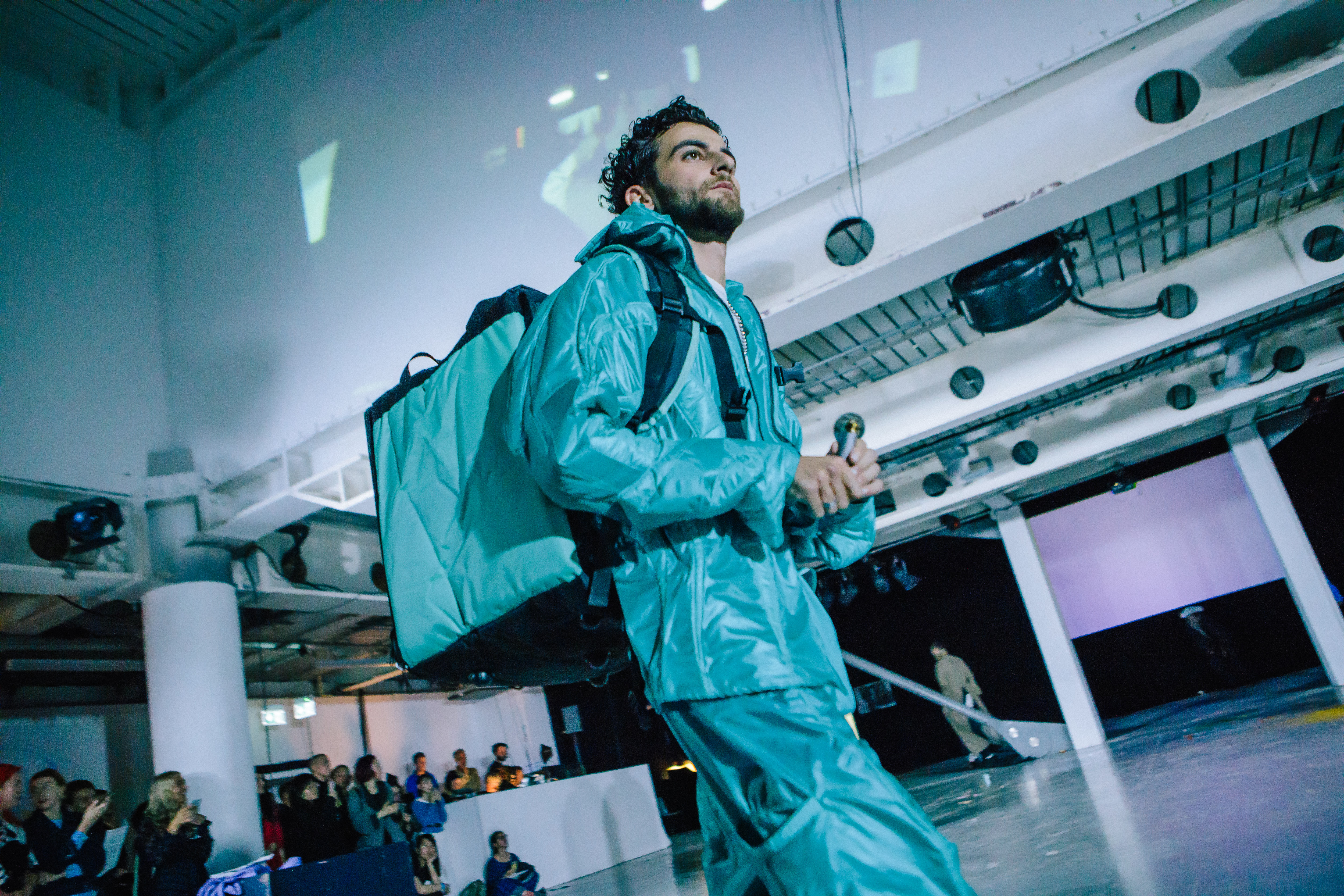 To round things out, Marie Lüder's stark presentation of futuristic cowboy menswear -- comprised of semi-salacious chaps, martian-like stetsons, killer boots and riding coats -- was narrated by a man designed to replicate today's more metropolitan equivalent: a lanky Deliveroo rider with some sick vaping skills to boot. Her work was wearable but still defiant, slightly risqué and imaginative. It proved that the RCA is still investing in talented designers who don't seem wrapped up in the strict idea of discipline. For every striking and methodical thinker in the year group, there was a wistful dreamer like Marie, leaving a feeling of wonder in their wake.
Credits
---
Photography Daniel Sims