"this is the ireland I want to live in": irish activists and creatives are celebrating this weekend's historic yes vote
Big weekend. Big, big weekend.
On Saturday, after months of tireless campaigning, publicly sharing harrowing personal stories and travelling, for some thousands of miles, to come home to vote, Ireland's referendum to repeal the country's oppressive abortion laws passed, with flying colours. Even up to the exit polls, the Yes campaign was bracing itself for a loss, or a narrow win. It made the final result, a huge landslide with 66.4% voting for yes, all the sweeter.
As thousands descended on Dublin Castle to celebrate the win (and descended on the pubs afterwards, to properly celebrate the win) we caught up with the Irish creatives and activists who protested, shouted, filmed, sang, wrote and generally worked with an inexhaustible vigour to secure a historic result.
"After preparing for it to be really tight and feeling like such a hard fought fight to get people comfortable enough to have the conversations, the relief of such a landslide is palpable for me", says writer and entrepreneur Andrea Horan. "Referendums are always about more than what you're actually voting on, and for me, this referendum represented how we as a society view and treat women.
"Such a gorge result makes me feel at home, womanly (bizarrely), and cherished by (most) of the people who live here. The sound ones at least! After absorbing all the phenomenal energy at the count, I was back in Dublin Castle via a few good wines to witness and feel the joy and relief from everyone there. But the real celebration for me was going back to my girls in Tropical Popical, that's where all of this started for me".
Alongside her political blog, the Hunreal Issues, Andrea is the founder of Tropical Popical, known as "the most outrageous nail salon in Dublin". "To hear them talking about what this meant to them made everything worth it.
"Maybe that's what made this campaign so amazing - the sheer number of women who led, fought for and inspired the change that happened this weekend. Every single person that canvassed, campaigned and had a conversation and voted was instrumental in what happened. Every single one of them are Repeal Heroes."
Naoise Fitzgerald, fellow Repeal Hero and co-founder of feminist label Forever Feral Clothing, called the experience of watching the landslide result "surreal". "It was a juxtaposition of relief and bewilderment at how long it took for this day to finally be here", she says. "I wondered how those who have been campaigning since 1983 must have felt."
Naoise and her friends celebrated with "suffragette cocktails" amidst a sea of Repeal jumpers. "The atmosphere in Dublin was so positive", she told i-D. "It was a great step forward, but still an overdue one."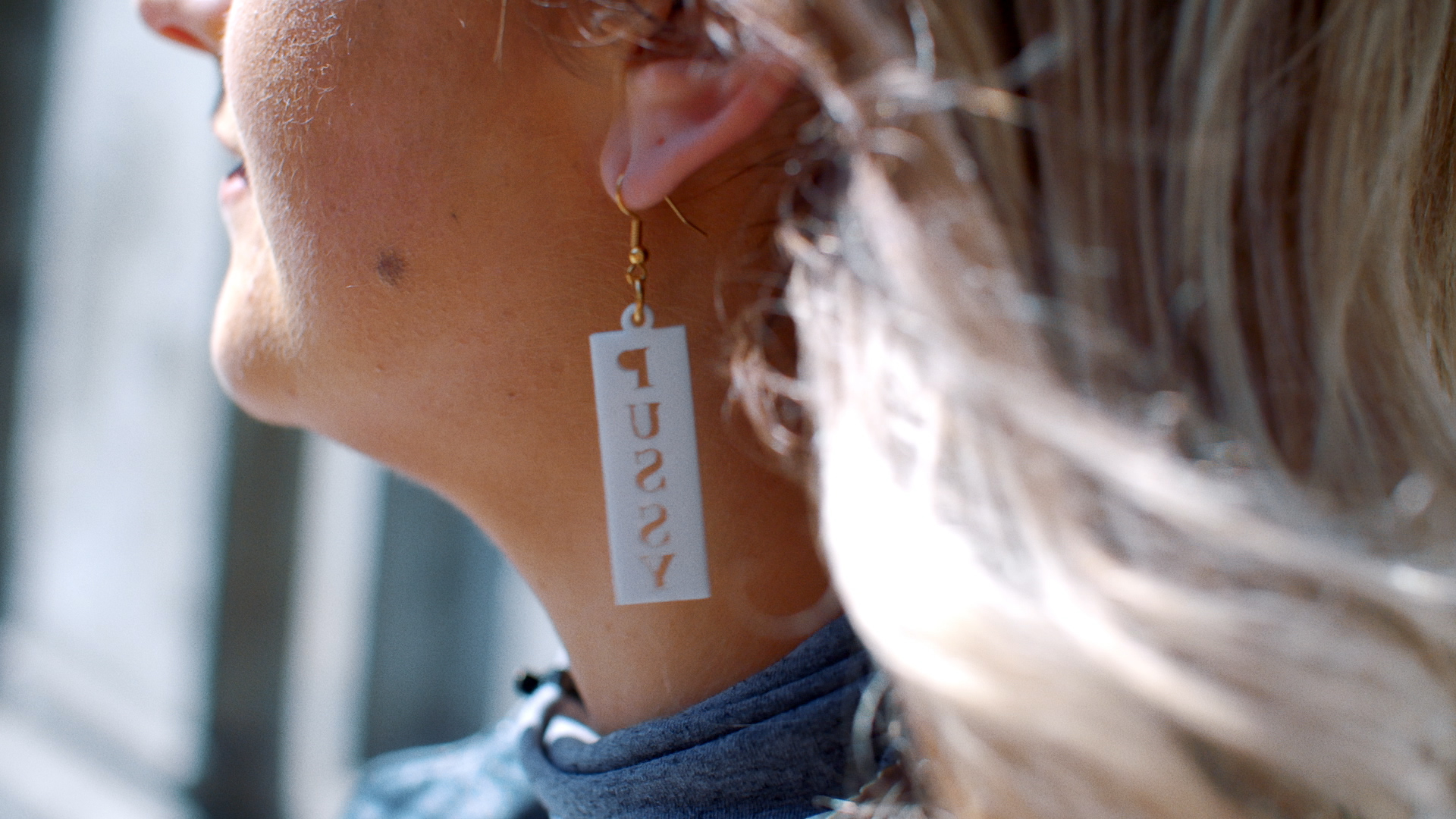 "It shows young people that they can really evoke change by making their voices heard. And for women it's another shift towards complete liberation. It started with access to contraception and will end with abolishing the pay gap and the dismantling of rape culture.
For Naoise, and so many of the other young Irish creatives who worked towards Saturday's historic result, the Yes campaign did more than campaign for a referendum; they created an open-minded, compassionate dialogue. If the Yes campaign represented a new, modern Ireland, then the No voters made it abundantly clear that they still wanted to be ruled by an archaic, monotheistic thumb.
Artist Joe Caslin, meanwhile, was able to watch his home county of Roscommon redeem themselves after their precarious position as the only Irish county to vote no, and submit to that same archaic monotheistic thumb, in the country's last referendum, on same sex marriage. He called the experience "redemption by ten fold."
"I feel incredibly proud and thankful that the right decision was made", Joe says. "This was a journey of small steps, powerful stories and true empathy. Women are now seen as equal and capable. They have a choice.
"This is the Ireland I want to live in."