busta rhymes and missy elliott's new track, and the best of new music friday
As the poet herself said, "Listen up everyone!"
|
02 February 2018, 3:55pm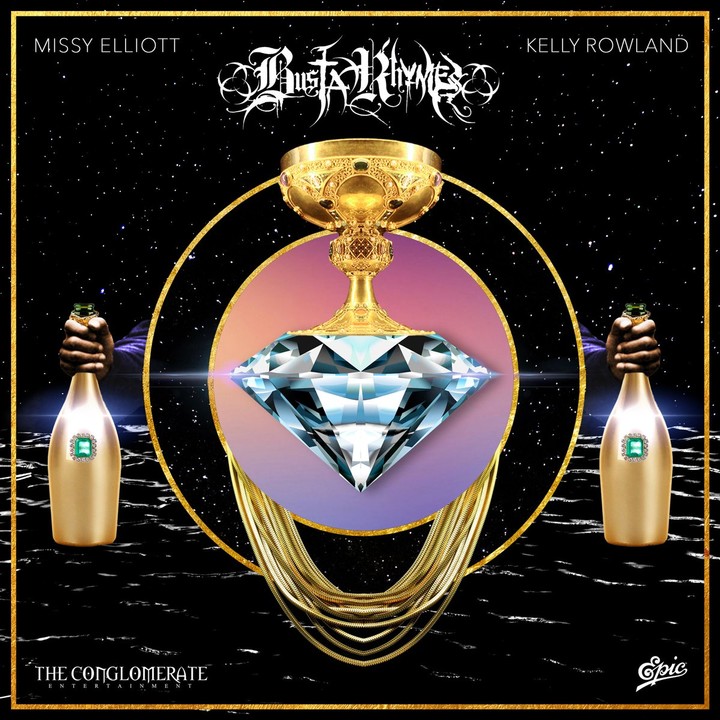 They don't make 'em like they used to. Oh wait… maybe they do. Missy Misdemeanor Elliott and your friendly neighbourhood speed rapper Busta Rhymes have reunited (having last collaborated on Get Contact in 1998) and got Kelly Rowland on board too. Get It takes things back to the old school with multiple switch ups ft. carnival horns, a looped hook from Kelly and killer verses from both Missy and Busta. The refreshingly classic collaboration comes ahead of a Super Bowl ad in which the rappers train Morgan Freeman and Peter Dinklage for a lip sync rap battle -- all in the name of fountains of health, Mountain Dew Ice and Doritos Blaze. Get it? Ice and Fire? Tyrion Lannister?
This week the playlist will caress your ears with Dear Annie, Pt. 2 from Rejjie Snow, and our personal highlight, the smooth Rainbows. Adorable Cali couple Pageants then take the reins with their sweet new single Free, before Londoner Lauren Auder muses over These Broken Limbs Again Into One Body, which on paper sounds gross, but actually, when it comes down to it, sounds like melancholy drone pop. You might have heard Sasha Sloan's voice before, providing back-up vocals for the likes of ODESZA and Kygo, but now she's going it alone with this lovely pop tune, Normal.
New fire from Ms Banks now with Come Thru, and Mike Skinner has returned with a message: If You Ever Need To Talk I'm Here, which is nice. Remember teen Norwich BFFs Let's Eat Grandma? They just made the best possible move by teaming up with producer and popstar in her own right, SOPHIE, on the stompy industrial tantrum of a track, Hot Pink. Over in Hollywood Kendrick and The Weeknd have teamed up on a little something for the Black Panther soundtrack that goes by the name of Pray For Me, while in London news, Jammer's record Are You Dumb? Vol. 5 is out today. Our fave track is a Jme and Shorty-featuring, video game and kids TV-referencing, Ben Ten.
On CHVRCHES' synth-tastic first single in years they suggest we Get Out of here and it's catchy to the point of annoyance. Meanwhile, Spanish dancehall star (I know, but she's good) Bad Gyal dropped the dance-inducing Blink which we're told is about just how much she loves to dance the perreo. Then there's the acoustic guitar-toting Londoner Hak Baker who is SKINT, Lykke Li who wishes she had more holiday days left, and Wolfgang Tillmans who has sampled 18-year-old Wolfgang Tillmans on Fast Lane. Plus, there's new stuff from South Korean girl group Red Velvet, Icelander Logi Pedro, Berlin producer RIP Swirl and plenty more. Follow us for weekly updates.