hanne gaby odiele speaks out about intersex issues
"Fuck the binary. It's over. It keeps us apart and we're all the same."
|
19 February 2018, 12:48pm
This article originally appeared in The Radical Issue, no. 350, Spring 2018.
What does it mean to be a model? i-D has always believed in the power of speaking out. Today, the voices of models are more vital than ever. Here, Cameron Russell, Adwoa Aboah, Dara Allen, Christy Turlington, Anja Rubik, Hanne Gaby Odiele, Teddy Quinlivan, Paloma Elsesser, Liya Kebede and Doutzen Kroes champion their passions, causes, fights and beliefs.
"I was born intersex, which means that I was born with sex characteristics that aren't typically male or female. The doctors found it pretty early and I had some very intrusive surgeries, but it was kept from me until I was 17. When I found out, it was also around the time that I began modeling. Modeling really gave me a sense of empowerment. I wasn't really worried about whether I was the prettiest girl. For me it was kind of like a compliment already, being a model. I hoped to be able to be brave enough and get the opportunity to tell my story. Now, with social media, I got a chance. The internet has saved my life in a sense. I got in touch with my community because of it, and models get more of a voice because of it. I hope it keeps going like this.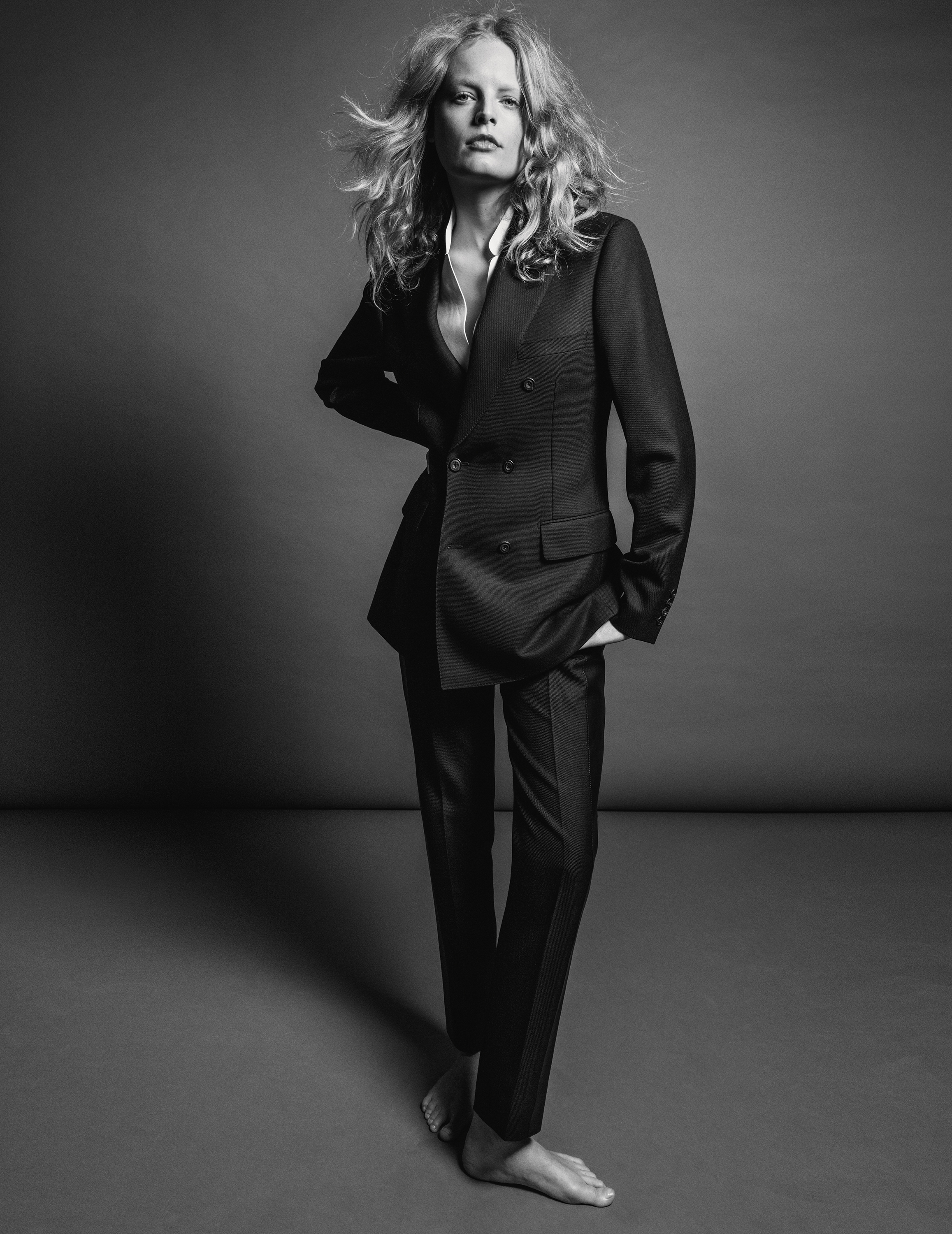 It's interesting that you can be beautiful, but also have something to talk about, something to say, something to stand for. I'm speaking up about intersex issues right now because I feel like people should be able make their own decisions about their own lives and what they want to do with their own bodies, instead of a doctor or a parent deciding what the child is going to end up being like. I'm not against surgery — everyone can make their own decisions — but I feel like the child should be informed and the child should decide for themselves, because those surgeries are irreversible, it's forever. I want to tell young intersex people that you can be beautiful and you can be successful no matter what you do, even though you are different, or you think you are different. I want to end the binary. Fuck the binary. It's over. It keeps us apart and we're all the same."
Credits
---
Photography Inez & Vinoodh
Fashion director Alastair McKimm
Hair Christiaan. Makeup Kabuki at Kabuki Magic using M.A.C Cosmetics. Nail technician Daria Hardeman at Starworks using Deborah Lippmann. Lighting director Jodokus Driessen. Digital technician Brian Anderson. Photography assistance Joe Hume. Studio manager Marc Kroop. Styling assistance Maggie Foster, Desiree Adejde and Umi Jiang. Hair assistance Taku. Make-up assistance Yumi Kaizuka, Michael Chua and Satsuki Soma. Nail assistance Gladys Castillo. Production Tucker Bibilis at VLM Productions. Executive production Stephanie Bargas at VLM Productions. Production co-ordination Eva Harte at VLM Productions. Production assistance John Nadnazi and Michelle Murray. Casting director Samuel Ellis Scheinman for DMCASTING. Models Christy Turlington at BMC. Liya Kebede at IMG. Cameron Russell at The Lions. Doutzen Kroes, Anja Rubik and Adwoa Aboah at DNA. Teddy Quinlivan and Hanne Gaby at Women. Paloma Elsesser at Muse. Dara Allen at Heroes. These interviews have been condensed and edited.
This article originally appeared on i-D UK.