genome6.66mbp is the record label soundtracking the shanghai underground
We meet the friends who created it.
|
16 February 2018, 5:02pm
This article was originally published by i-D UK.
Genome6.66Mbp just sounds cool, doesn't it? Founded by Shanghai friends Tavi and Kilo Vee in 2016 as a place to release music they love and a space to party with like-minded individuals, the record label and club night is cool. While not limiting themselves to any one genre, they have a tendency to lean towards forward-thinking weirdo club music, working with musicians from across the world but with a focus on celebrating local talent like producers Hyph11e, Dirty K, RVE, Khemist, and Charity.
Kilo runs the party, with Tavi and boyfriend Shiyong on label duties. The label's most recent release, released at the end of January, was an EP called XPETAL by a young US artist known as 7038634357 that explores suburban anxiety, comedowns and dreams for a future of radical justice. Similarly, the Genome6.66Mbp parties bring together a diverse crowd of young Chinese club kids, misfits, and creative collaborators, and have become an incubator for the next generation to express themselves at.
"Genome is to destroy the world", says Tavi in i-D's new Global Street Style documentary centred in Shanghai. "We bring out the voice from the inner heart; the despair, delight, and excitement." Join her and Shiyong on a very Blade Runner Shanghai rooftop and then learn a bit more about Genome6.66Mbp from the pair below.
Hi, Tavi and Shiyong. What is the Shanghai music scene like in 2018?
In terms of underground club/electronic music, there's a lot more shows now, lots of DJs coming to play, but I think we still need more local DJs/producers. There's still not much of an audience for this kind of music though; you get the feeling lots of people just come to the club, but won't really listen to the music back at home or whatever.
Is the scene supportive or competitive?
It's very supportive.
Is there a mission statement that ties Genome to a particular genre?
There is no mission statement and genre isn't very important to us. We just release whatever we like. Recently, we've been wanting to release more non-club music.
Which artists do you work with?
Our local crew: Hyph11e, Dirty K, RVE, Khemist, Charity, Kilo Vee, noctilucents + special shoutout to Yikii. And international artists listed on genome666mbp.bandcamp.com.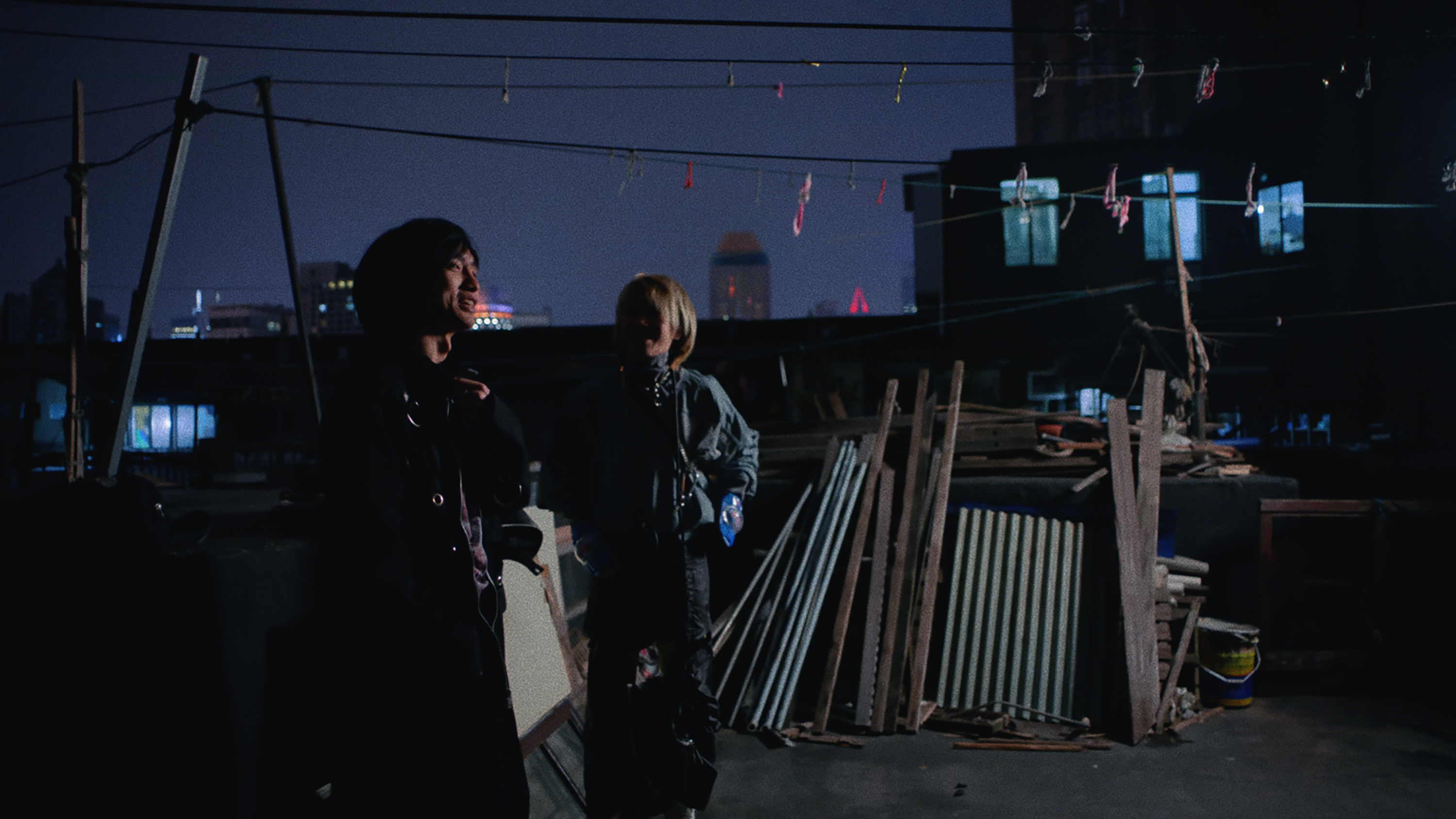 What unites all of the artists you release music for?
They all make sick music.
Tell us about your parties.
The parties are great, but they don't make us any money. Sometimes it feels like we're doing a community service.
How did you learn to run a record label?
By running one.
What are the best and worst things about running a label in Shanghai?
The label could be run wherever, it's the party that locks us in Shanghai, since Shanghai is probably the only city in China you can throw a party like this without losing money. Of course, if you're a rich promoter, this isn't a problem. The worst thing is that Shanghai is an incredibly boring city for the most part, unless you're rich and like bougie shit.
Which other record labels do you admire?
PERMALNK, Tobago Tracks, Nova Era.
Which fictional crew is Genome most like?
Genome is a fictional crew.