Photography Mitchell Sams
mindfulness matters as loewe removed the noise
The who, what and wow of Loewe autumn/winter 18.
Photography Mitchell Sams
Who?
Over the course of the last decade, Jonathan Anderson has transformed himself from a boundary-blurring, taste-tightrope-walking provocateur into one of the industry's leading creative directors. And after ten years he's keen to regroup and refocus. It was a mood first hinted at during his JW Anderson spring/summer 18 show. "We can all get hysterical, the media makes us hysterical. We have to step back and let things go by us," Anderson had explained after that show, and he turned the talk into action for autumn/winter 18.
The fashion industry calendar has become dominated by an endless reel of shows, presentations and product launches. Designing a combined total of ten collections a year for his eponymous label and Loewe, Anderson is well placed to question the system. For autumn/winter 18 JW Anderson show, the answer was to show a cross-seasonal amalgamation of womenswear and menswear with the promise that from hereon in, his eponymous line will show two collections each year. For Loewe, a house in which Anderson has always exhibited a more refined take on his idiosyncratic aesthetic, this season saw him explore further the power of quiet craftsmanship as he showcased sophisticated yet sensual tailoring and outerwear. As Philo-philes question what they'll wear next season as she departs Céline, Anderson and Loewe might just have provided the answer.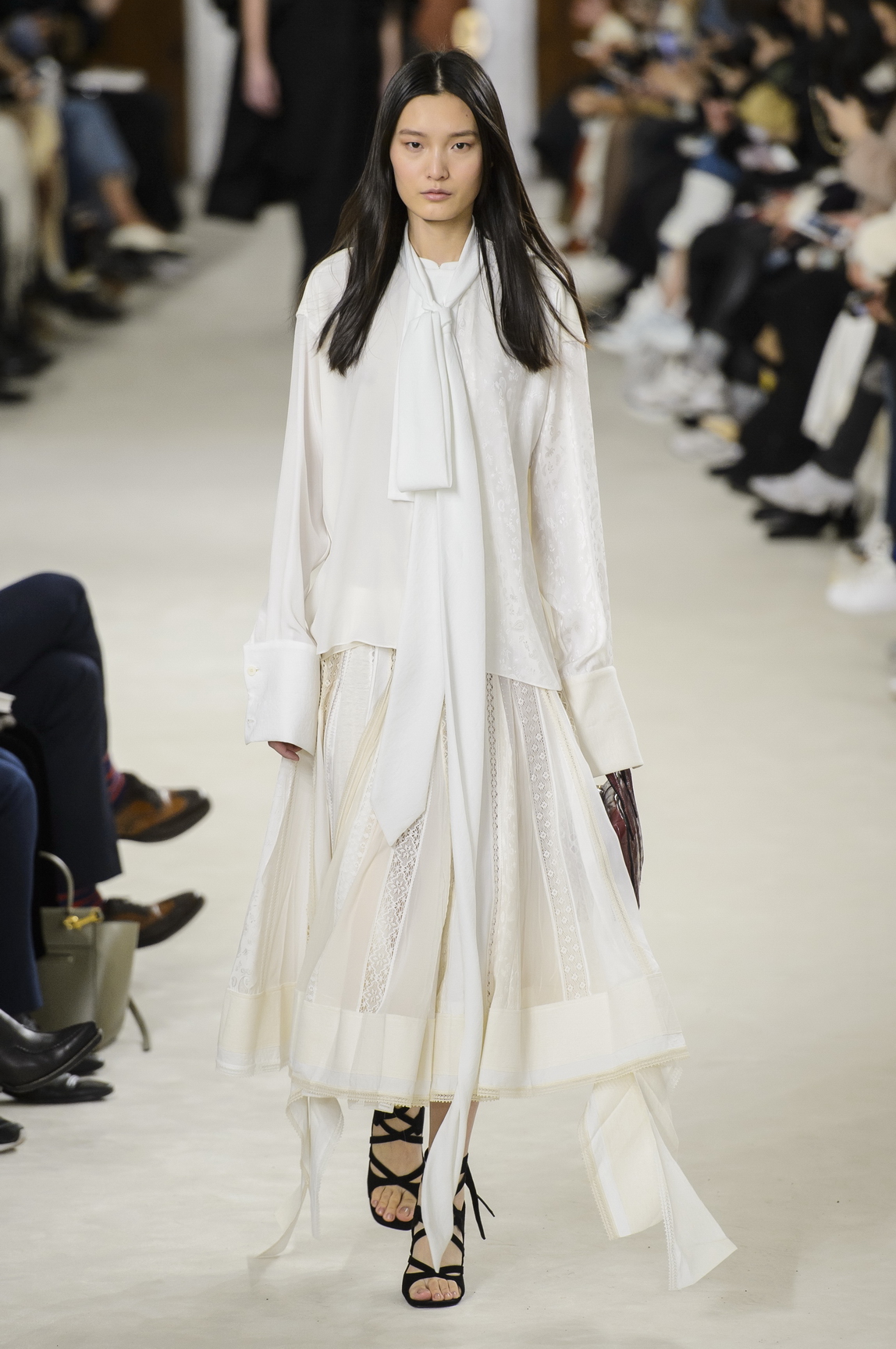 What?
"I want it to be about the confidence to do what is right for this brand, blocking out everything else," Anderson explained backstage post-show. "I wanted a calmness, a confidence, a look that is grounded." Soundtracked by the Art of Meditation in Mt. Wolf's Burgs, Anderson slowed the pace, softened the distractions, and focused the mind on the craftsmanship that powers this Spanish luxury house. Anderson and his team invited use deeper into the meditative state-of-mind at the Maison de l'UNESCO.
Guest were given classic novels to take away, with updated covers photographed by Steven Meisel. "You don't have to run away from classicism; you change the cover and you make it relevant for today," Anderson explained, and although he was referring to the literature, the sentiment applied to the garments too. Anderson placed his filter over classics of womenswear; he sliced, spliced and slashed, but the subversion was softened. This was a collection about classic garments and wearability.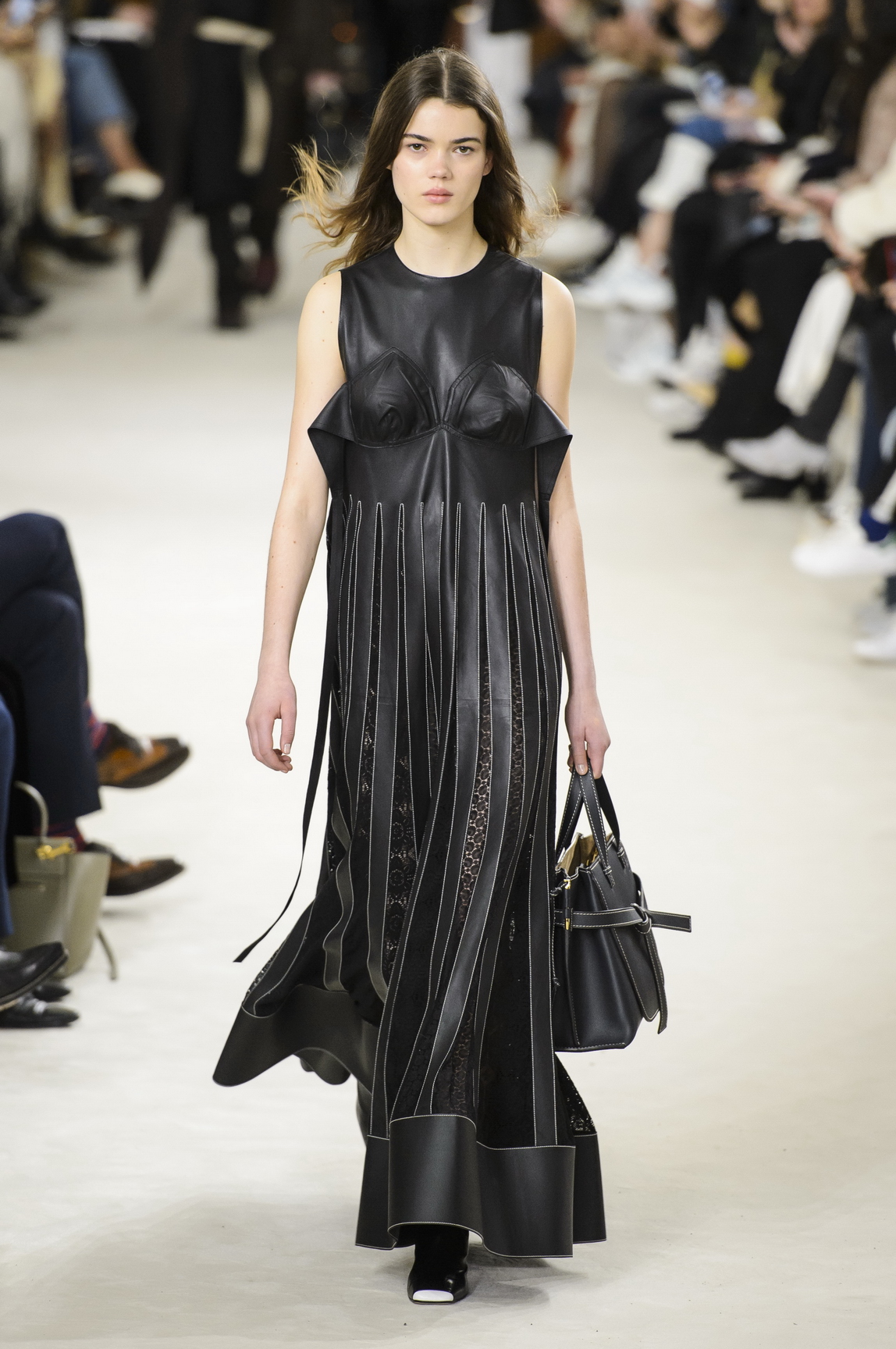 Wow!
As look after look from this highly-considered, carefully-crafted, undeniably-covetable collection floated past, the softly spoken words of Burgs grew louder: "It doesn't actually take very much to make the deepest part of us incredibly happy. You know? Just to be here, just to appreciate, appreciate being here. To feel that you're alive. To be in touch with your heart. That's it. It takes mindfulness to come to a human life and then above that, it takes mindfulness and virtue, to come to a fortunate human life."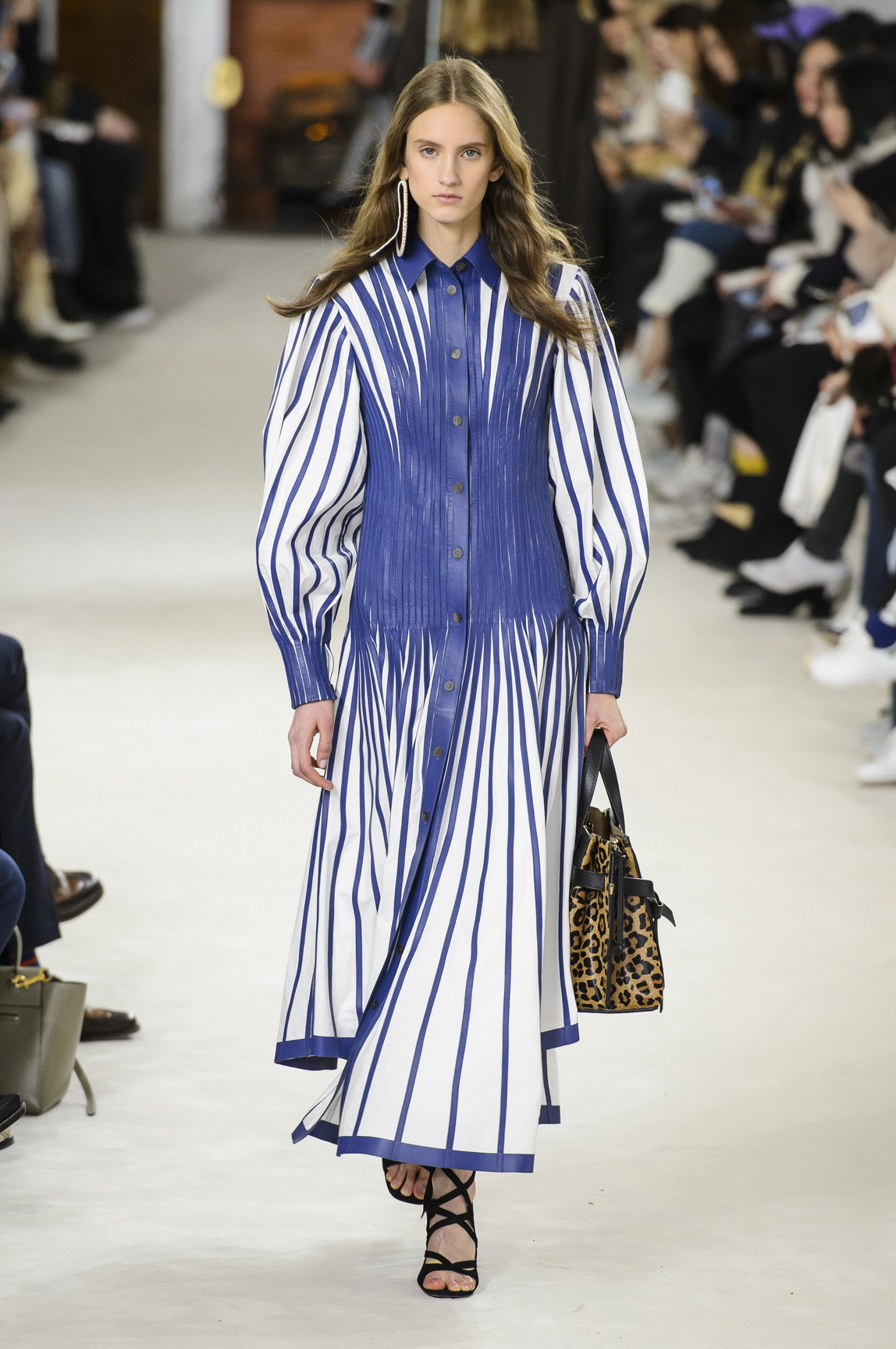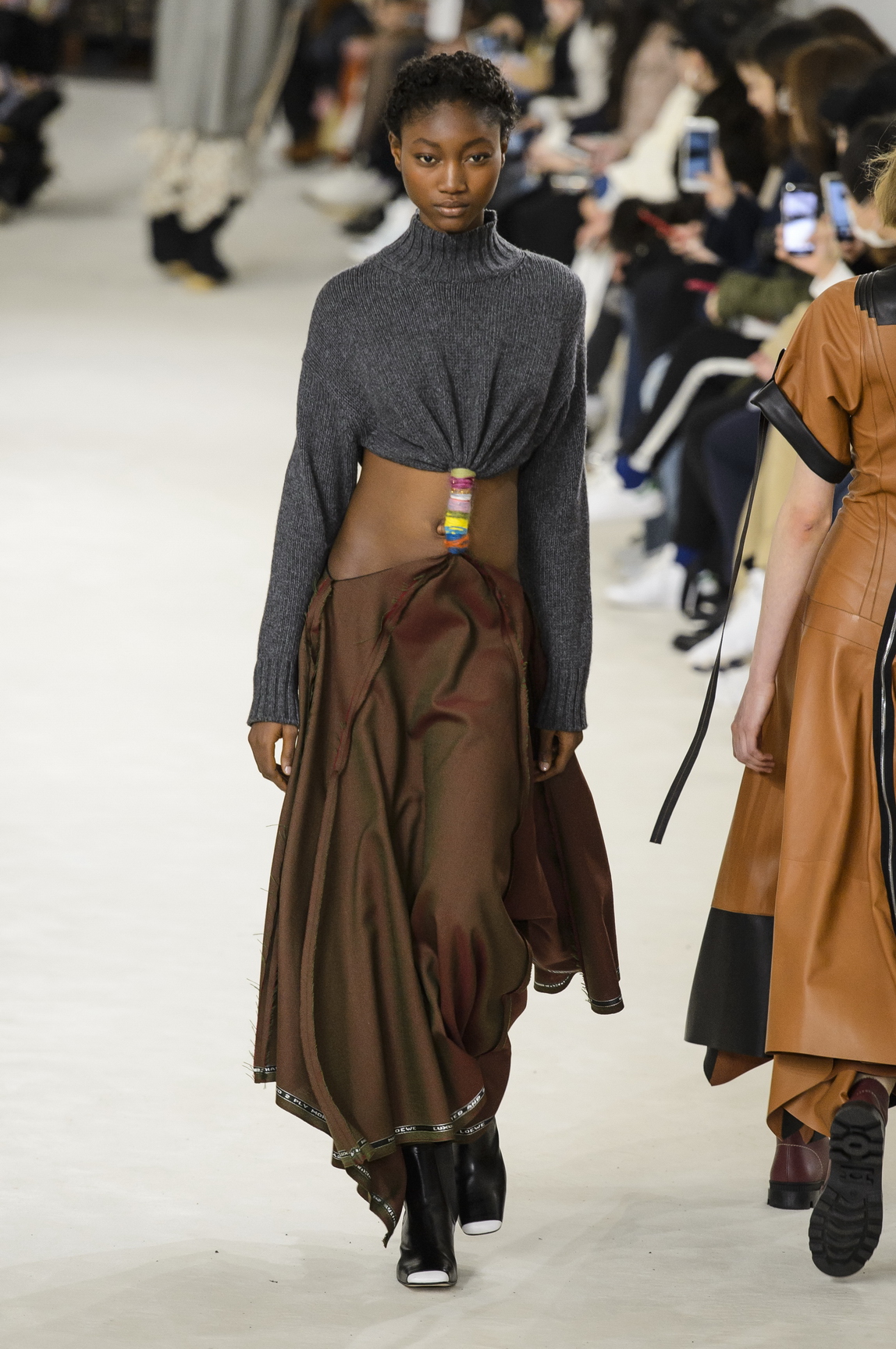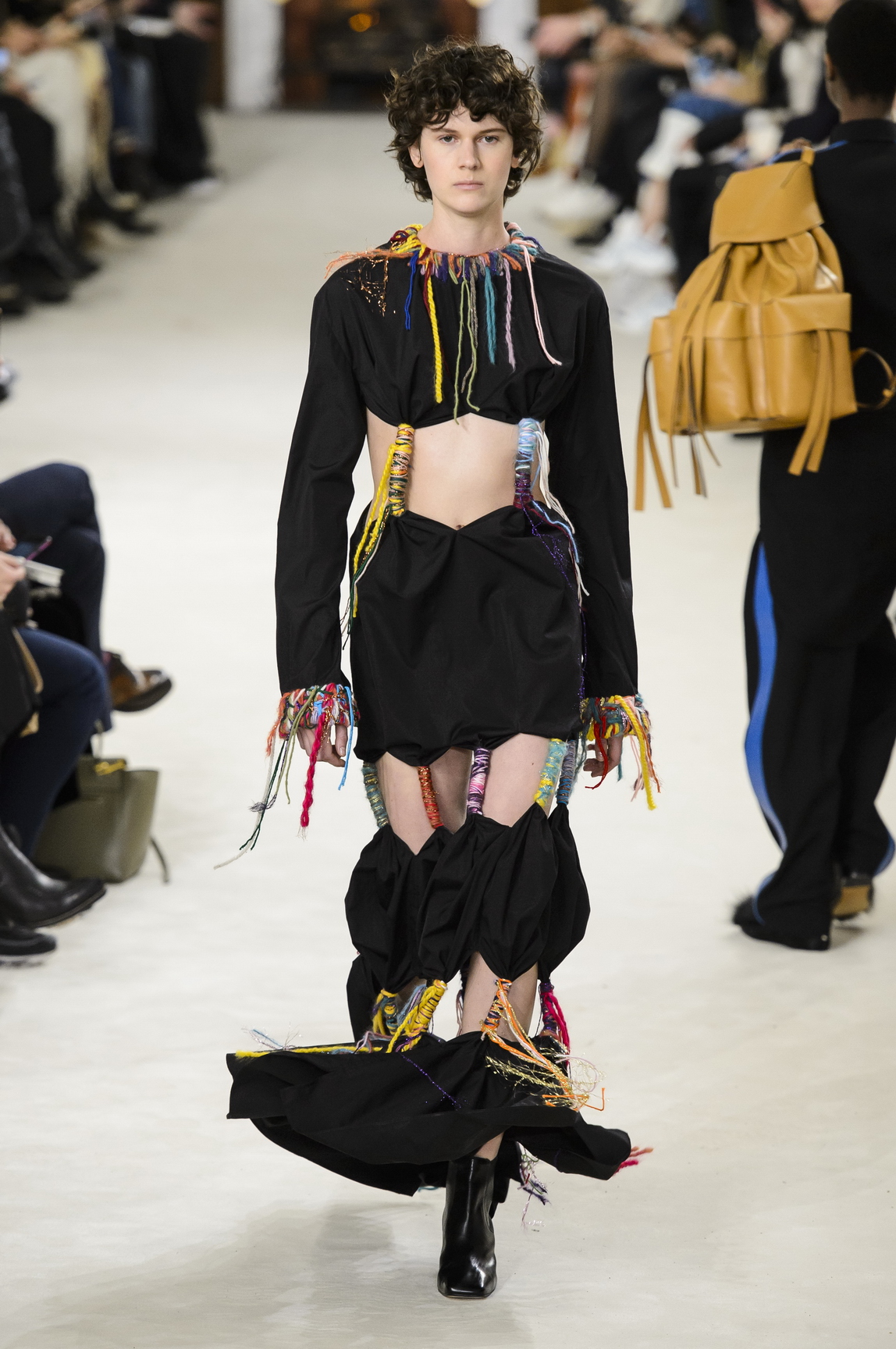 Credits
---
Photography Mitchell Sams