'boy erased' and radiolab announce podcast about conversion therapy
'UnErased' will pick up where the Oscar contender leaves off.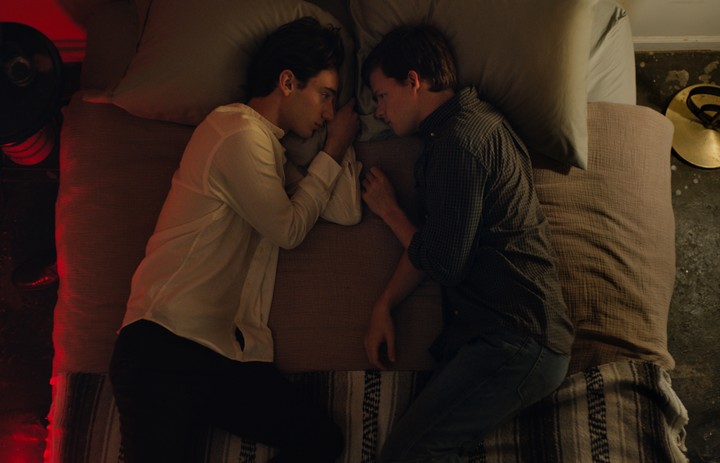 The filmmakers behind conversion therapy movie Boy Erased have announced an unexpected addition to the true-crime podcast canon. And just like murder or presidents preying on young women, forcing kids to "pray away the gay" is a crime that's still prevalent today. Heck, it's even legal in most states, and being advertised on Facebook. UnErased delve deeper into the barbaric conversion therapy movement in America over four episodes. The podcast is being presented by the brilliant Jad Abumrad, host of Radiolab, along with Boy Erased co-producer and cast member David Joseph Craig. Garrard Coney, who wrote the memoir Boy Erased is based on, will also have a hand in production.
"UnErased will pick up where the memoir and film leave off," commented Conley and Craig in a press release. They note that they're working closely with the Mattachine Society of D.C. and other LGBTQ advocacy groups to bring the accounts of other survivors to light. The Mattachine Society was founded in 1950 and works to archive the oft-deleted stories of America's queer history.
Films like Boy Erased and The Miseducation of Cameron Post are helping shine light on the cruel practice of conversion therapy, exposing the true psychological horror it causes. As we noted earlier this month, depictions of the practice in pop culture have come a long way since the cheap gags of Will and Grace. The trend speaks to a political climate in which individual U.S. states and international governments are finally seeking to outlaw conversion therapy. While UnErased should be a harrowing listen, hopefully it will also help spark positive action.
Boy Erased will be released by Focus Features on November 2. The podcast will debut sometime during the weeks leading up to that date.