rihanna has two new albums in the works
The Bajan superstar has a secret new addition to her dancehall record.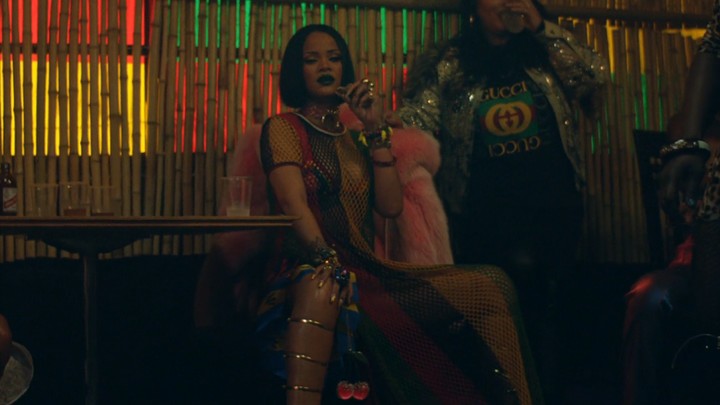 Image via Youtube.
Not only is Rihanna working on her much-talked-about dancehall album, she's also working on a pop comeback. That's according to Rolling Stone, who write that the Bajan star and her label, Roc Nation, have been "hunting for beats," which sounds delightful. Apparently, that's a fact of life for a pop goddess of her stature — her team are combing through "500 records for this project [from] different producers and writers," a dancehall producer goes on to explain in the article. And that's all to find just 10 tracks.

The reason we know about the accompanying pop album is because some of the dancehall producers aren't happy with it, feeling that their sound is being diluted to make crossovers tracks in the vein of her hit single "Work". "If the reggae artists and producers won't get the chance on the pop album, at least let us survive on the dancehall album. They're changing up the direction continuously," they're quoted as saying. Where Rihanna goes, obviously everyone else follows, so we're sure to hear an avalanche of Caribbean content whenever her double-bill drops. Get ready — the Rih-turn is nigh.