ikea are partnering with indigenous australian artists
Pwerle Gallery and the global furniture store have plans to produce the "first ever aboriginal range".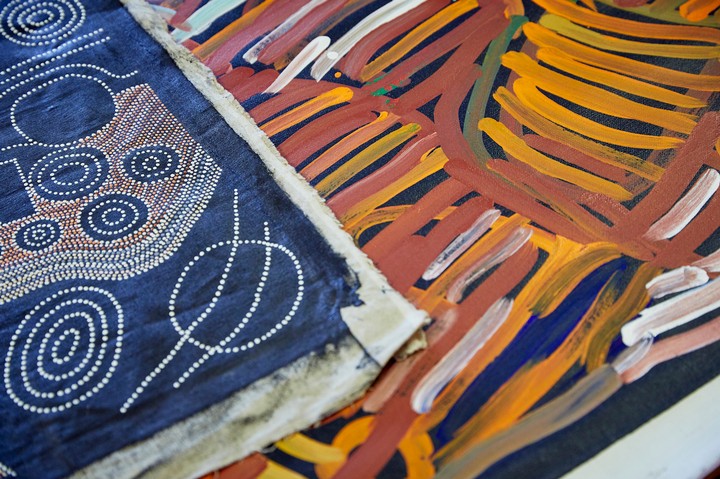 Photography courtesy of Ikea
In an unprecedented move, Ikea has teamed up with a family owned and operated gallery to create a range of furniture prints exploring the art and storytelling of Australia's Indigenous community. Working with Pwerle Gallery—which was established in 2015 by the daughter of the internationally respected art dealer, Fred Torres—Ikea has commissioned art by some of the galleries thirteen artists to be used across the range.
Responding to the idea that their customers value the emotional aspect of their belongings as much as they do their functionality, their mission, Ikea says, is to use art as a means of preserving cultural heritage. By selling the objects at affordable prices, the company argues they're helping to make important, typically very expensive work, accessible to many around the world.
Jade Torres, who runs the gallery, released a statement announcing, "This has been one very long year and a half in the making and I am so grateful for not only the opportunity but also for the awareness and impact this will have on the aboriginal culture as a whole. Can not wait to see what the future holds and to see this project come to life."