other 90s gucci looks due a comeback
Style lessons from Tom Ford's Gucci glory days.
Images via Twitter
In 1990 Tom Ford relocated from the US to Milan and joined a then-struggling Gucci. The once popular luxury Italian leather brand had endured a significant fall from grace throughout the 80s and was looking for a complete brand overhaul. There had been a number of missteps through the decade, namely fractures between members of the Gucci family, and the misjudged release of cheap branded lighters and keyrings that had tarnished its exclusive image (although imagine how much a Gucci lighter could sell for now?)
Tom Ford had been working under Marc Jacobs at Perry Ellis before his appointment. At Gucci he was assigned the role of chief designer for women's ready-to-wear -- the brand's new main focus. Many of the Italian fashion press were unhappy with the appointment; an American at an Italian heritage brand. But, quick to prove the critics wrong, within months Ford's role expanded to include everything from store design to fragrance and, in 1994, he became creative director across the entire brand.
Showing his first collection at the helm for spring/summer 95, Ford presented a new vision for Gucci, and one that sparked a seismic shift in 90s fashion. Unbuttoned satin shirts met low-riding velvet trousers and jewel-tone colours in a holy matrimony of fresh, louche sex appeal. Simultaneously, a new CEO of the Gucci Group (now Kering) began retracting all of the brand's licensing, franchises and diffusion lines that had diluted its image. What ensued was profit rise of 90% between 1994 and and 1995, and Gucci's dominance as arguably the hottest brand of the 90s.
In 2018, the brand still reigns supreme. Frida Giannini -- who succeeded Ford -- doubled-down on some of the house's early iconic prints and shapes from the pre-Ford era, Gucci's reputation salvaged enough to begin referencing its heritage. Diffusing some of the harshness and darkness of Ford, Giannini gave way to the whimsical maximal we know and love of the Alessandro Michele era.
But while Michele does make reference to the Tom Ford days, much of the raw sex appeal remains in the archives, replaced by kitsch, baroque wonder. With Kim Kardashian showing off her vintage Gucci 90s thong the other day -- a thong so iconic it's in the permanent collection of the Metropolitan Museum of Art -- we decided to have look back to the Tom Ford glory days at what else could be a due a comeback.
A shoelace wrap choker situation
As worn by Kate Moss, an impractical, entirely superfluous long leather shoelace tied around the neck, presumably left dragging along the floor and creating hazardous walking conditions in its wake.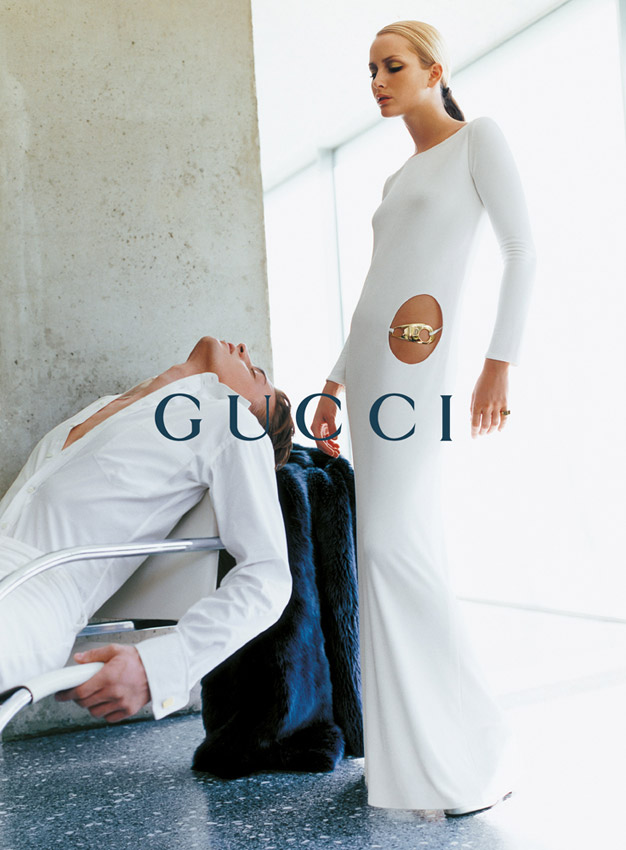 Random assorted cutouts
Beneath which sits a single piece of gold body-jewellery that's part of a thong.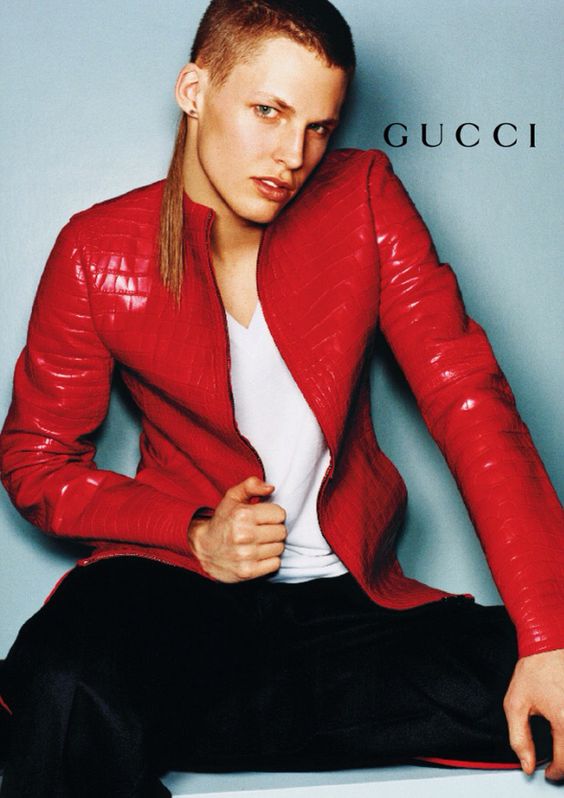 Mullets
The much-maligned mullet rarely makes an appearance in the cloistered world of high fashion. Where buzzcuts, bobs and bowl cuts have enjoyed their moment of glory, only a designer as brave as Ford would dare bring out the mullet. In 2018's ever-expanding odyssey of subversion, what could be a more fitting cut. Nihilistic times calls for nihilistic hair.
G-strings for men
Two decades later, we're still waiting for G-strings to become the dominant trend among men that they deserve to be. Pair with boots and a watch and you can take on the world!
Handcuffs
Given the global political situation, a pair of premium designer handcuffs feels a little tone-deaf to announce as deserving of "a comeback". These particular cuffs, however, come with a backstory so outrageously and fantastically 90s Italian fashion drama, that they'll forever live in fashion infamy. Designed in 1998 by Ford, the cuffs were produced the same year Patrizia Reggiani, the wife of Guccio Gucci's grandson, was sentenced to prison for having her husband whacked.
Undone shirts
A more manageable trend, though one that still requires a certain degree of confidence, Ford took smart, elegant satin shirts and undid them a few buttons south of what your office dress code might allow. See also: nothing-but-a-denim-jacket.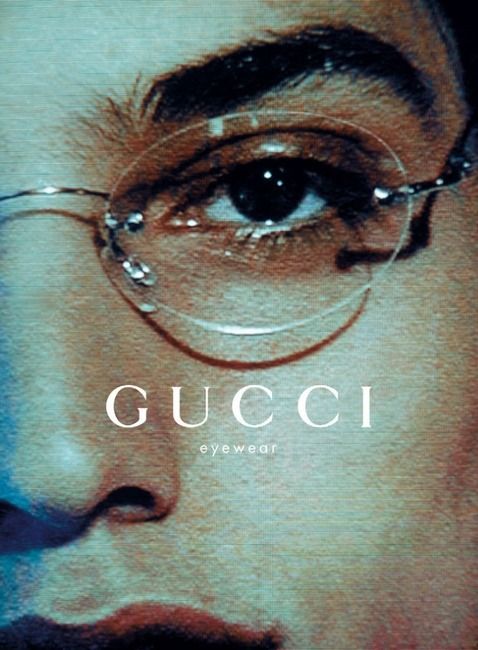 Supply teacher glasses
Frameless specs hide a multitude of sins. Worn with a polo neck and a secret thong, think of this as full Supply Teacher Gone Wild.
Madonna's VMA look
This entire look from Madonna at the VMAs, was straight off the catwalk from Ford's spring/summer 95 bonanza. Though seemingly tame by today's standards, the lean, low-slung trousers and visible bra were lauded at the time and helped propel the new Gucci to even greater levels of fame.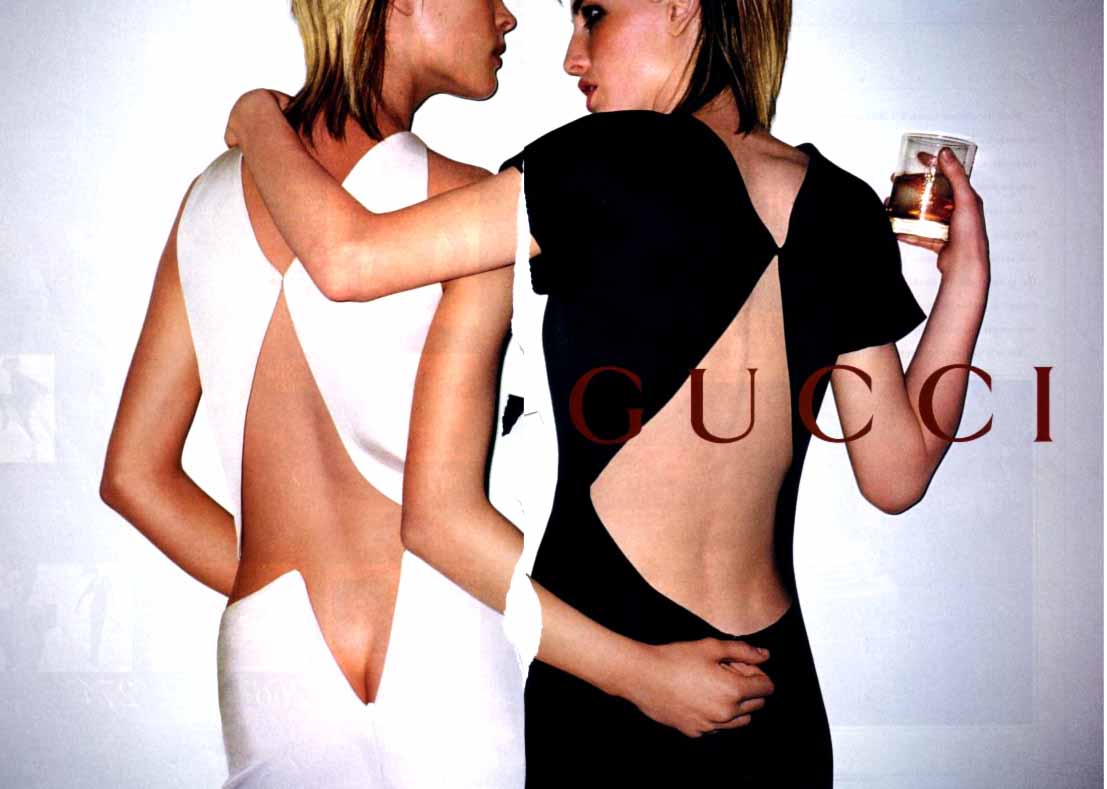 Buttock cleavage
So impractical, such uncharted territory. It's fashion mutiny of the highest order.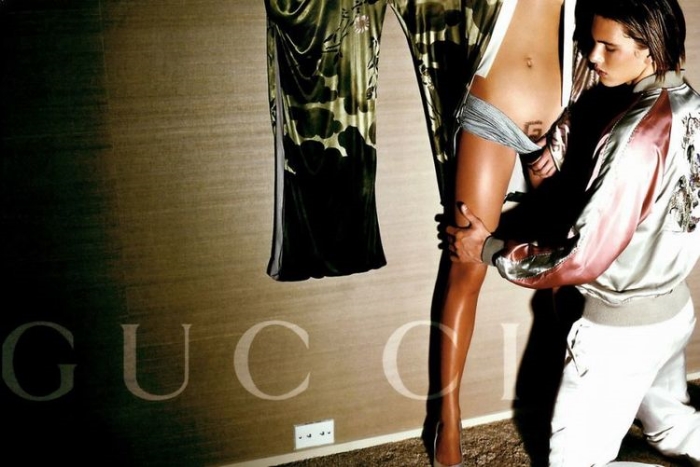 It couldn't go unmentioned
Proceed with caution.
read more
This article originally appeared on i-D UK.