asos is turning leftover fabric into reusable sanitary pads
The project provides products and education to young African women in need while also addressing fashion's waste problem.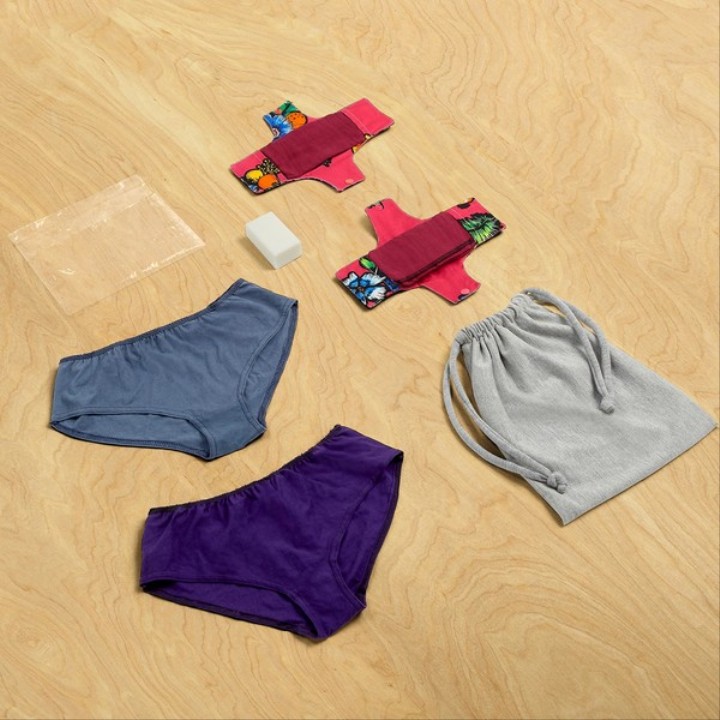 While ASOS sells over 140 different labels through their site — much of which is fast fashion — the company is also known for their ethical efforts and environmentally-driven initiatives. In addition to a pledge to ban problematic materials like cashmere, silk, down and feathers by the end of January 2019, they've also launched a sustainable fashion training program to help educate the people who make the clothes they sell.
Now they've also launched The Kujuwa Initiative with Kenyan clothing manufacturer SOKO Community Trust, to provide education and sanitary products made from leftover material, to young women in the Kasigua region of Kenya. Frequently forced to miss school and work during their periods due to a lack of resources and infrastructure, this program will endeavour to empower these women with resources and tools.
The plan is that local seamstresses will produce kit bags containing cotton underpants, reusable pads, soap and a wash bag, which will be given out to the community. This, as well as developments to create spaces for girls to change privately, are part of a broader plan to improve conditions in the region.