Photography Thurstan Redding. Styling Bojana Kozarevic
the young brits shaping the future of politics
A new generation of young activists are infiltrating the British political system to create positive, progressive change.
|
24 September 2018, 7:45am
Photography Thurstan Redding. Styling Bojana Kozarevic
This article originally appeared in i-D's The Earthwise Issue, no. 353, Fall 2018.
With Brexit, Trump, and the looming threat of climate change, it's easy to get discouraged with the state of the world right now -- but fear not, a new generation of young upstarts, revolutionaries and activists are breaking through and changing things. From trans issues to dismantling racism in the media, from period poverty to queer activism, Britain's young people are standing up and demanding the world take notice of what matters to them. And they want you to listen up.
Lily Madigan, 20, Labour Party Women's Officer
20-year-old Lily Madigan came out as transgender in high school in Maidstone, Kent. While fellow students supported her, her family and the school's administration didn't. "They treated me terribly," Lily says. "I wasn't allowed to use the correct spaces, wear the correct uniform, use my correct name and pronouns." Lily took matters into her own hands. She saved up for a train to London, visited a bunch of law firms and sued the school under the Equality Act 2010, introduced by Labour. She's now the first trans person to become a Women's Officer for the party. "I owe what equality and liberation I have to the Labour Party," she says. Now Lily wants to see a more inclusive government. "In the 2017 general election, the number of openly LGB MPs elected to the House of Commons increased, but we still didn't see a transgender person elected." She wants harsher legislation against discrimination and a socialist Britain with better housing and healthcare too. "We need radical alternatives to counter the Tories' austerity agenda and protect our vital public services." She also wants more young people in parliament, launching the campaign #AskYouthToStand: "Under 30s make up less than 2 per cent of MPs, which explains why our priorities are so often ignored." If she ever runs for Prime Minister, Lily's campaign song will be the Spice Girls' " Who Do You Think You Are." Text GW
Team Future, 17, anti-racism campaigners
When people talk about the UK voting for Brexit they forget the people under the age of 18 who couldn't vote. Which is why, on the day results came through, Samuel Remi-Akinwale and Elijah Walters-Othman founded Team Future — a youth-led campaign collective designed to get young working class people into politics. "People under 18 were left out of a decision that ultimately influences them the most," Samuel says. "We were made bystanders in our own lives." So how do they encourage young people to get involved? "Redefine politics," Elijah says. "Challenge the perception that politics reside within the confines of parliament." The boys stress how important it is to remind people it's everywhere. "I went to buy my favorite waffles and the price had increased by 27 pence," Samuel says. "I was outraged and told all my friends. Using that to motivate people to know more about politics and economics is activism. Politics is in everything, from the clothing we wear, to the price of our waffles." Education is another key part in galvanizing the youth: "The government should involve young people in directing education and shaping the youth criminal justice system. Young people should be able to engage in politics in everyday life in their communities." Because if anyone's going to bear the brunt of the decisions made today, in the future, it's under-18s. Get on their team. Text GW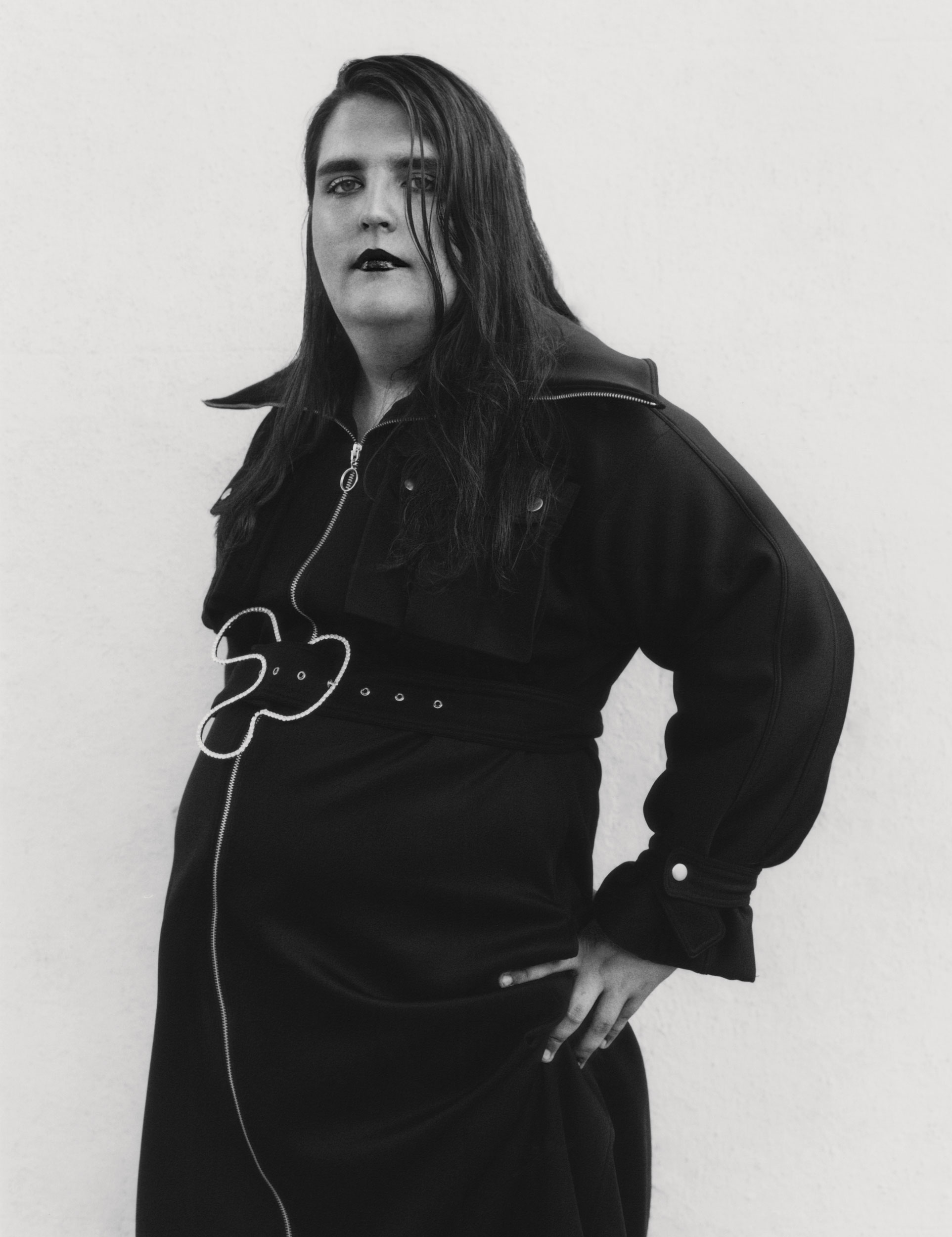 Aimee Challenor, 20, Green Party Equality Spokesperson
Aimee Challenor was ten years old when she started to question gender. "I was experiencing dysphoria over my physical body," she says. "I would look at girls' dresses in the shops and long to be able to wear them. I'd want to play the princess, not the knight." Six years later she discovered the word 'trans' when researching Pride. "My mind exploded. I wasn't alone, there's guidance and support, there's successful transgender people in the UK. Oh my god!" Now Aimee is an equality spokesperson for the Green Party and she's working hard to make things better. Some of her successes include stopping a gay Cameroonian man from being deported, and lobbying to get Transport for London to make their announcements gender neutral – something that's been echoed around the world. But there's more to do. "We need a change in government, ideally a government made up of different left-wing parties including Labour, the Greens, the SNP, Plaid Cymru," Aimee says. "We need proportional representation and a more representative parliament, so that debates and votes actually take into consideration the very real human impacts. Too often old white men with gold-lined pockets filibuster crucial votes." Then there's hate crimes to tackle, LGBTQ-phobia, the defunding of the NHS, climate change, mental health issues... The list is endless, but Aimee is determined to make a change. "Political offices and flashy titles are nice, but they don't actually mean anything," she says. "I want to make the world a better place. That's what matters." Text GW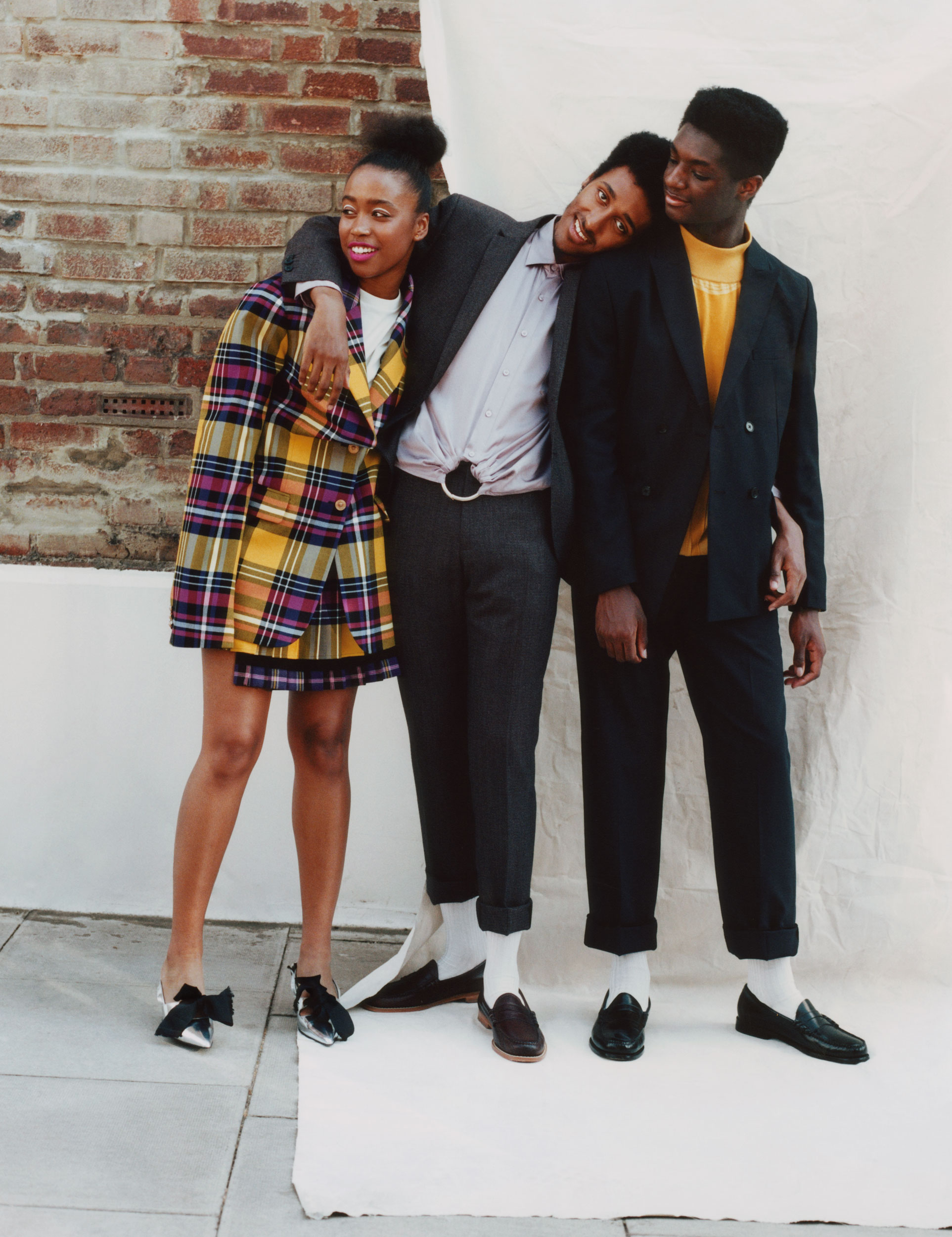 Legally Black, 17 and 18, anti-racism campaigners
Brixton activists Legally Black are fighting the lack of diversity in film and TV. Earlier this year, the teenage collective – made up of Liv Francis-Cornibert, Kofi Asante, Shiden Tekle and Bel Matos da Costa – challenged the lack of black representation in film by reimagining film posters such as Titanic, Harry Potter, The Inbetweeners, and Bridget Jones with black actors, instead of white actors, on bus stops across London. "If you're surprised," the posters read, "it means you don't see enough black people in major roles." It was a powerful and poignant message, that stopped commuters in their tracks. "There were some people who just couldn't wrap their heads about Harry Potter not being white," Legally Black tell i-D. "We had racist comments too, saying we don't look black enough to talk about race and representation. We've learned to ignore it, because the positive impact is so much greater." Since the campaign, Liv, Shiden, Kofi and Bel have appeared on TV to address under-representation in the media, and their youth and intellectual maturity are startling. "I feel like activism can happen at any age," Liv says. "Right now being young and mobilizing with other young people is actually an advantage. Young people are fed up and therefore speaking out more and more, whether that's creating amazing campaigns, creating their own spaces, showing solidarity or even just tweeting. Age is not a barrier." Text RL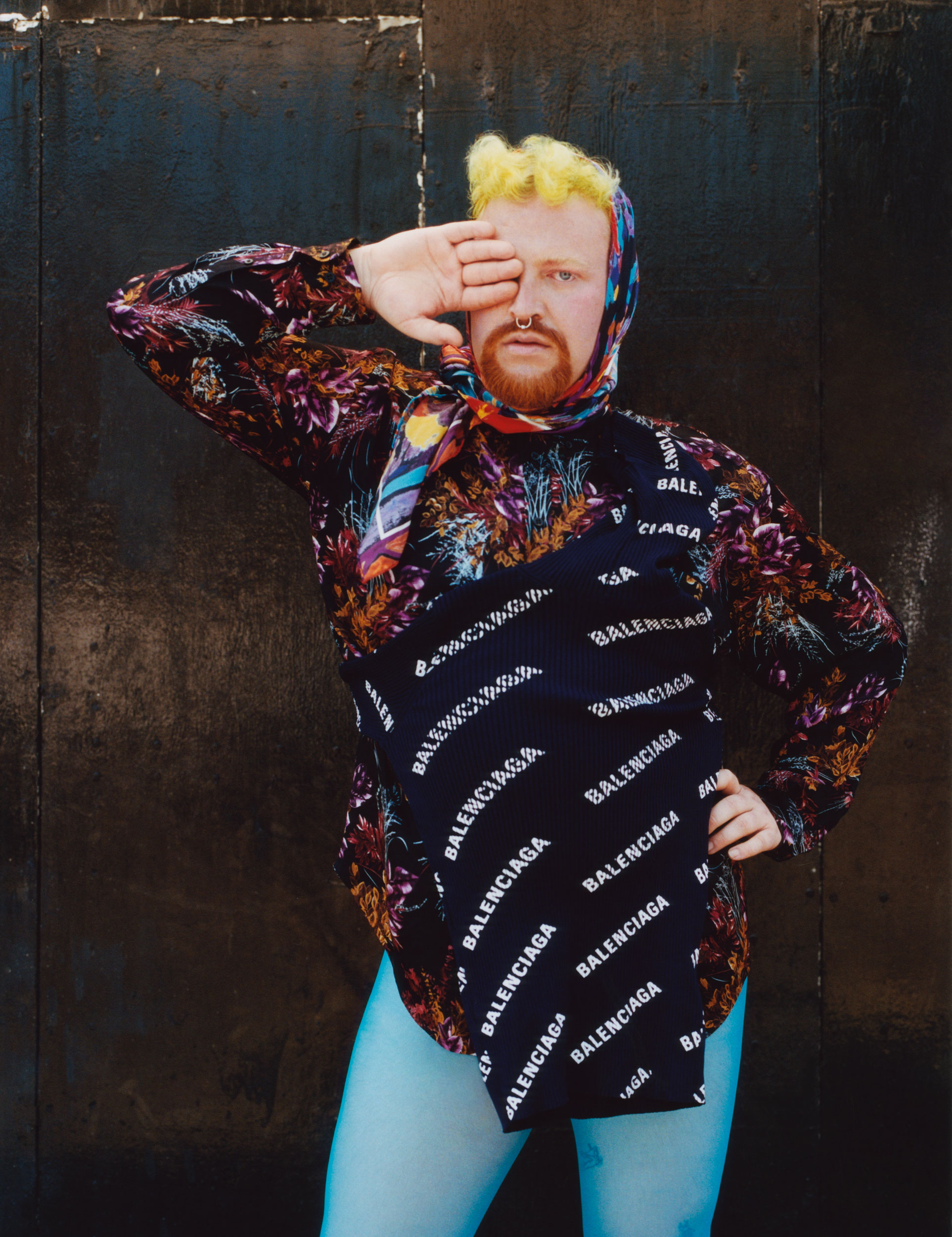 Tom Rasmussen, 26, queer activist
Tom Rasmussen is a writer, drag performer and activist who grew up in Lancaster with just a dial-up internet connection as a gateway to queer culture. "It was a pretty homophobic place," he explains, "but it had the wonderful campness of Blackpool." He left and ended up studying veterinary medicine, which he quit, after he got told off for wearing three inches long acrylic nails to class. He moved to London with dreams of becoming a gay icon, and found queer activism instead. "I turned an obsession with fame into an obsession with community." He joined ACT UP! and started organizing meetings and covering topics from the ground in the queer community: "From HIV and AIDS today, to war planes not being welcome at Pride, to queer art, to who gets to tell our stories as trans and non-binary folk." He describes his politics as "hard left glamour" – shopping and communism, Corbyn and Crystal. Like most modern cultural and political youth, it's hard to separate the different aspects of what Tom does from each other. He's a writer -- often contributing to these pages -- and runs a magazine that centers marginalized voices. He does drag with DENIM, and sings in a queer pop band called ACM. "For too long we've been listening to the same voices," he explains. "Now is the time for us all to keep using our voices, and platforming others who aren't in a position to use theirs. Both drag and writing are ways of using your voice to express your perspective. I'm shit at public speaking unless I'm in a dress." Text FP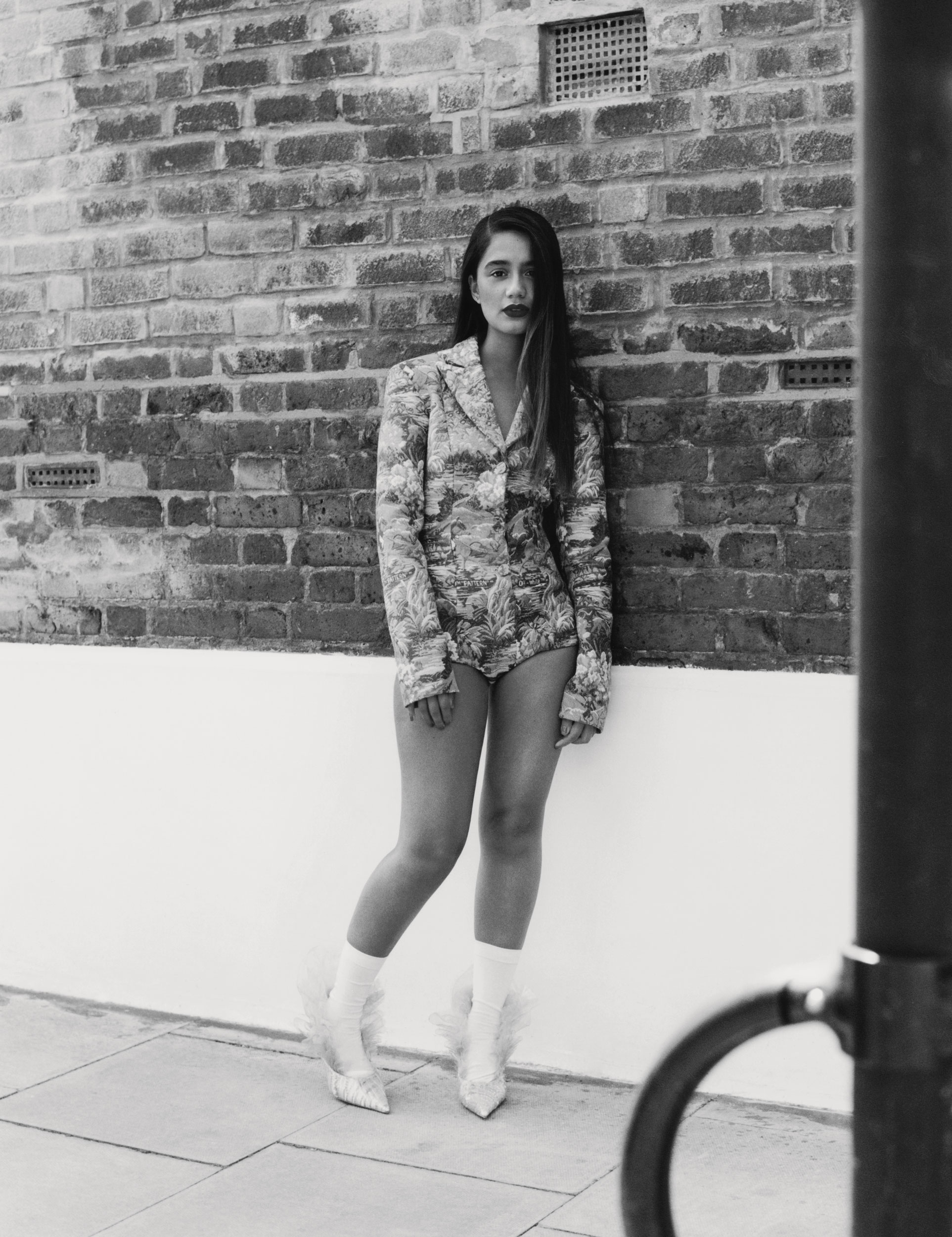 Shaz Hussain, Museum Detox
Shaz Hussain became interested in museums when she was taken on a date to the Horniman in south London. She wandered around and had it all mansplained to her. "I just looked at [my date] and thought, 'You're wrong about this.'" Since then she's been interested in museums and how they present their version of the 'truth.' It's often one-dimensional. Which is why she's pushing for better representation of people of color in these traditionally white spaces. "The voices and presence of people like me are painfully absent in museums," she says. "There is a space there to be filled." As Assistant Curator at the Science Museum in London, she's constantly pushing for more POC representation. On a broader scale, she's part of Museum Detox, a network of people of color working in museums across the UK. "If I've ever had a bad day, or have had to deal with a racial issue at work, I have a group of people I can trust and can turn to." Through this she's developed the White Privilege Clinic -- a space where people are forced to confront the privileges they often take for granted, answering a simple yes/no questionnaire with statements like: 'I can turn on the television and see people of my race widely represented'. Challenging predominantly white narratives entrenched in society underpins Shaz's work and ethos. "For so long history has been written by the same type of people with the same opinions, political beliefs, education, and agendas," she says. "But there is always more than one truth. We must face the fact that there is a reason why some of these truths have not been heard." Face it, and change it. Text GW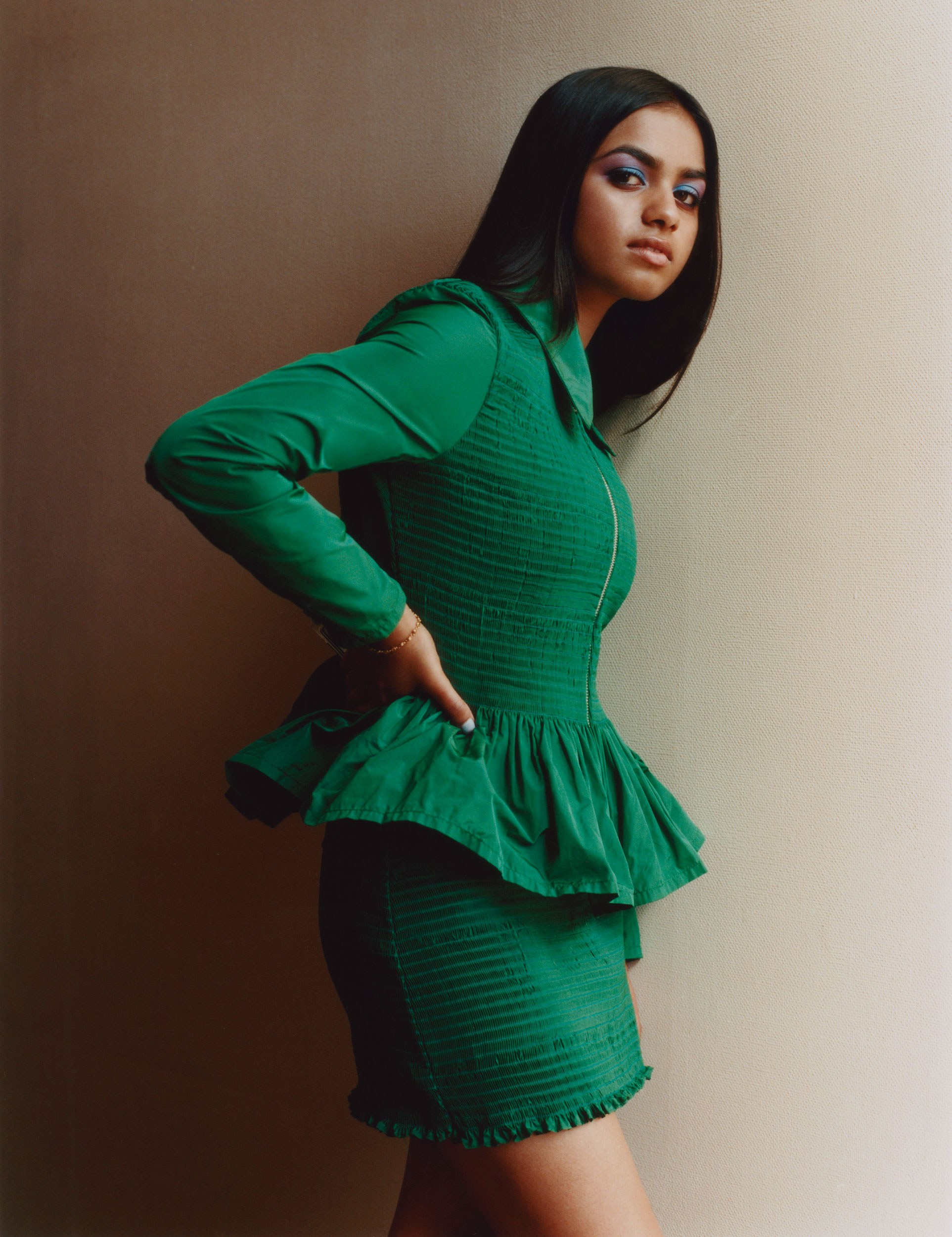 Amika George, 18, founder of Free Periods
Amika George is the 18-year-old Londoner determined to end period poverty. With one in ten people struggling to afford tampons in the UK, and over 137,000 girls missing school every year because they can't afford menstrual products, period poverty is a distressing part of life for many. "When I discovered that so many girls were having to make their own pads out of socks, newspaper and toilet rolls because they couldn't afford sanitary products I was determined to do something," Amika says. So she launched the #FreePeriods campaign and while studying for her A-Levels, started a petition calling on the Government to provide free menstrual products to all children on free school meals. "It was clear that the stigma and taboo surrounding menstruation was really holding girls back. As a schoolgirl myself, I could understand how regular absences from school can really affect dignity, confidence and educational progress." One of the most pivotal moments of Amika's campaign was the protest she organized in London last December, which, in spite of the freezing temperatures, was attended by over 2,000 young people. "It demonstrated just how active my generation are and how we will refuse to accept the status quo if we see injustice. It made me so proud to be a teenager." Text RL
Magid Magid, 29, Lord Mayor of Sheffield
Magid Magid is a Lord Mayor with a mission. "I want to combat the politics of hate and fear," he says. "I was tired of complaining and believed if I didn't do politics, politics would do me. So I decided to get involved and play an active role in my community." Despite being something of an anomaly in British politics considering his age, he's determined to use his youth to his advantage. "I want to engage young people in politics without being patronizing," he explains. After his inauguration, a photo of Magid wearing Doc Martens and crouching on his desk wearing the ceremonial Lord Mayor's chain went viral on Twitter, and introduced him to the world outside of Sheffield. "It was crazy!" he says of the reaction. "I got so many lovely messages from people all across the world. Now I want to use that support to make a difference." Text RL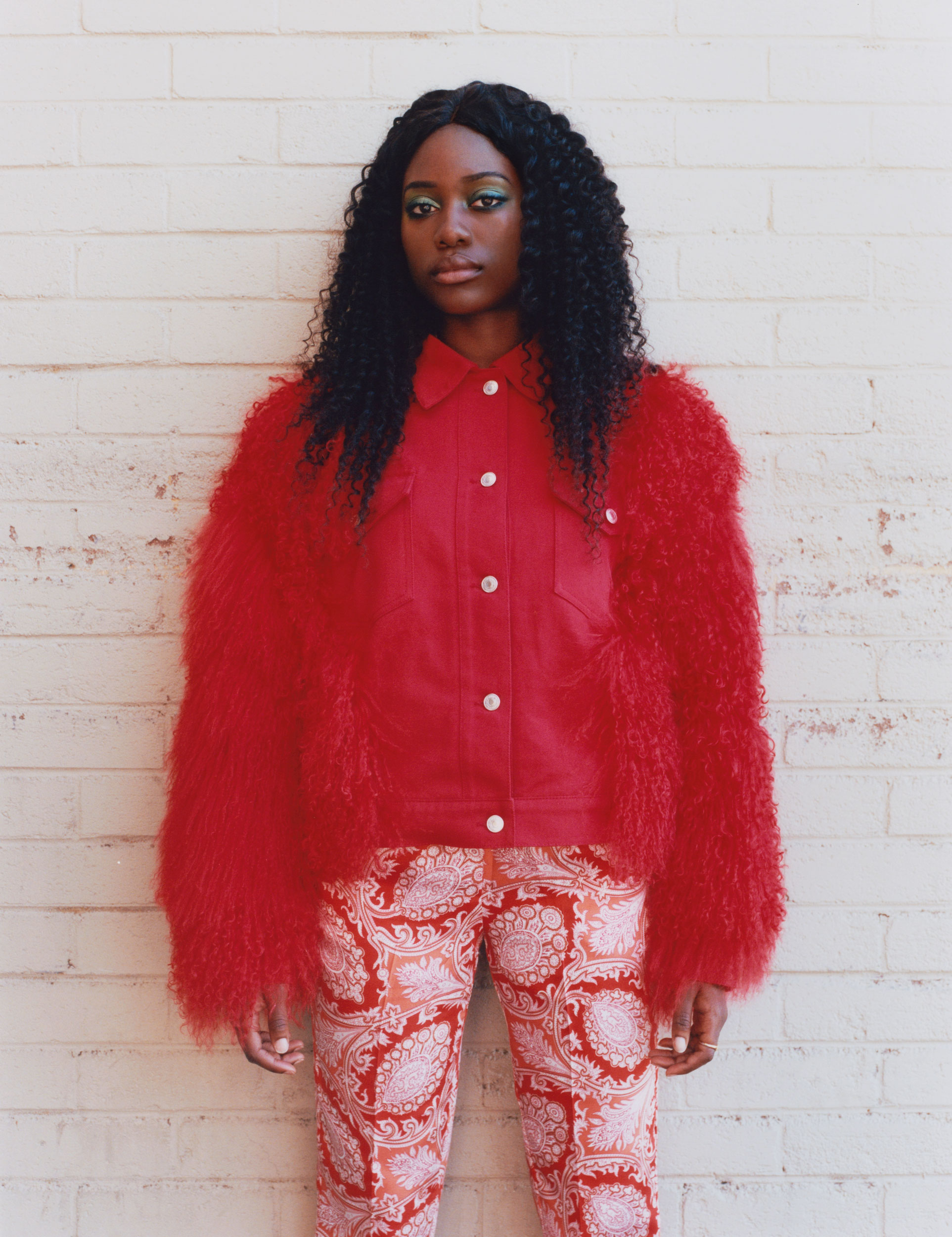 Angelica Udueni, 22, anti-Brexit campaigner
Like most Londoners, Angelica Udueni didn't see Brexit coming. She muddled through in shock, disbelief, and anger, and like most ethnic minorities living in the UK she's suffered a barrage of hate since. "My friend and I were told to 'Fuck off out of this country' by a man in a car driving down the street," she says. Following the decision to leave the EU, Angelica reached out to the Twitter account Post Referendum Racism, to help document the proliferation of racism, xenophobia and hate crimes that have arisen in the UK since, and she is now a staunch anti-racism campaigner. "No more asking whether Britain has a problem with race." she says. "It clearly does. The question should be, what are we doing about it?" Text GW
Credits
---
Photography Thurstan Redding
Styling Bojana Kozarevic
Hair Alfie Hackett using Fatboy Hair. Hair Shiori Takahashi (for Amika George and Angelica Udueni only). Make-up Celia Burton at JAQ Management using Le Mat de CHANEL and CHANEL le Lift. Set design Thomas Petherick at CLM. Photography assistance Guy Isherwood. Styling assistance Louis Prier Tisdall. Production Kitten Productions. Post production ink-retouch.
Lily wears jacket and skirt Mulberry.
This article originally appeared on i-D UK.