how 'hereditary' took alex wolff to hell
From child star to scream king, 20-year-old Alex Wolff is the breakout star of this year's most talked about horror film, 'Hereditary'.
This article originally appeared in i-D's The Earthwise Issue, no. 353, Fall 2018.
Alex Wolff didn't know he was going to be in the most talked about horror film of the year. Alex Wolff didn't know he was going to be in a horror film at all. The 20-year-old actor – who rose to fame, alongside his brother, Nat, as child stars of Nickelodeon's The Naked Brothers Band in 2007 – first sat down to read Hereditary in much the same way you hope moviegoers will have sat down to watch it in multiplexes throughout the summer; hushed, open and oblivious to the nightmare about to unfold.
"I didn't know it was a horror movie. I didn't know until the big thing happened," the Manhattan native says in reference to a scene around a third of the way into the movie; shifting the tone from quiet, familial drama to stomach-turning, head-in-hand horror like a well-hoofed football to the stomach. "Until that point I just thought, 'wow, this is a very well written description of a teenager'. Then I like to say it smokes crack, goes to hell and you just watch it spiral out of control."
Alex plays Peter, the 16-year-old son of affable father Steve (Gabriel Byrne) and grief-stricken mother Annie (played with agonizing intensity by a magnificent Toni Collette). The movie follows the family's fallout from the death of their mysterious grandmother, and the big thing in question involves Peter and his 13-year-old sister Charlie (Milly Shapiro) -- a character whose repeated tongue-clicks are certain to push viewers with a noisy combi boiler to the edge of insanity.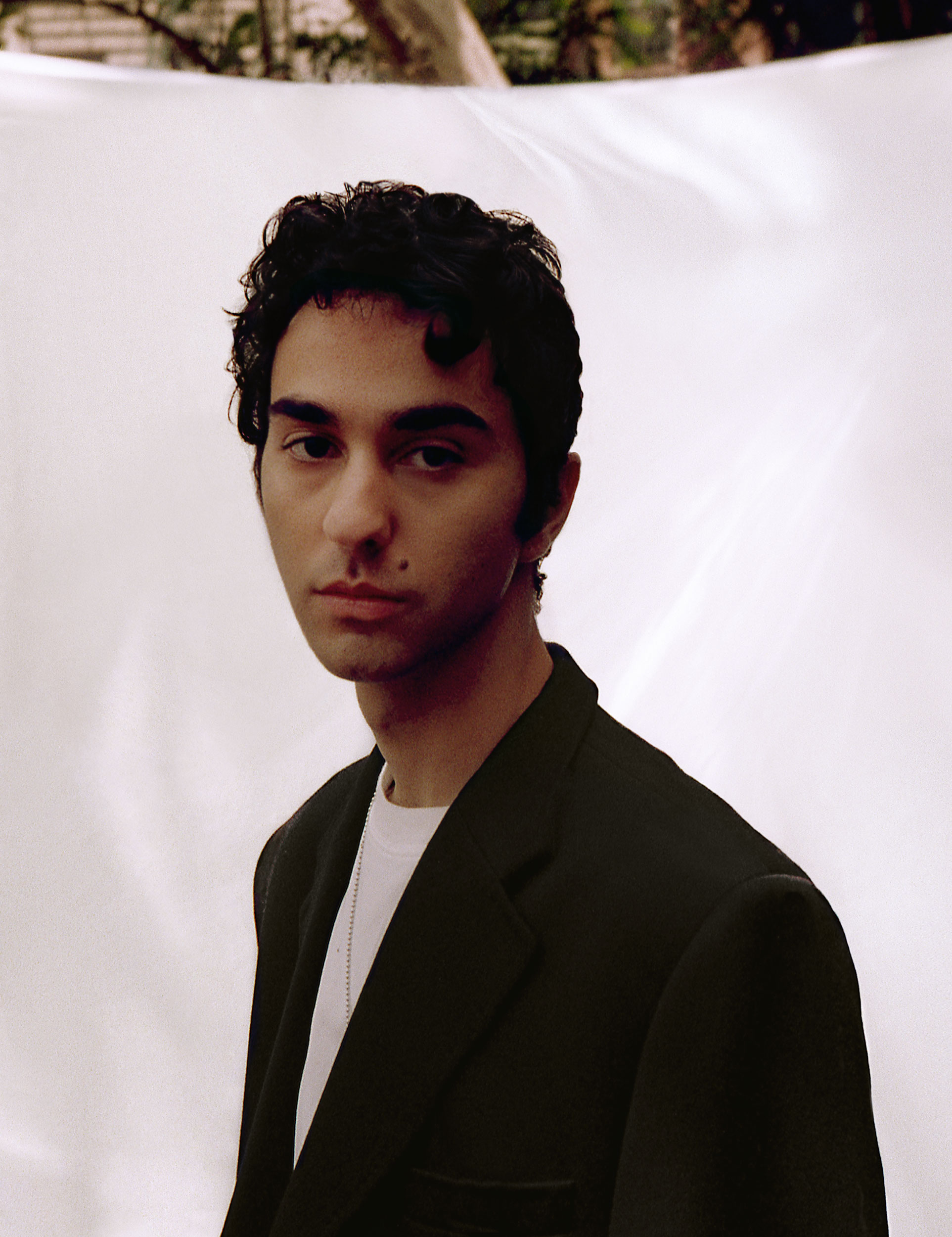 What's remarkable about Alex's performance is that it doesn't play out like standard horror movie fare. It's a very quiet, very human, very teenage reaction to an almost unimaginable act of destruction. You're left thinking – god, what would I do in that situation. "I think it's important to say that the reason it didn't feel like a horror movie is because it didn't feel like a horror movie to make," Alex agrees. "It felt like a very, very, very upsetting movie to make. Ari Aster is a brilliant director and I think that's what makes the movie more scary – we're really being put through the wringer emotionally."
It's something that audiences can't seem to get enough of. From Get Out to Raw, IT to Stranger Things and, most recently, John Krasinski's A Quiet Place, Hollywood horror has undergone an unprecedented resurgence of late. Be it the daily grind of the news cycle, or some deep-set fears rising to the surface of American society, more and more of us are turning to horror as a form of escape; an emotional release at a time when the whole planet seems to have spiraled out of control.
"It was really exciting but it took its emotional toll. At times it was just grueling and miserable to be totally honest," but there was a catharsis there too. "It felt like going through a therapy session, having an upsetting time that breaks through. The only thing in my career that's been on a par was doing a play. But I would say that this is the number one most challenging thing I've done and probably ever will do."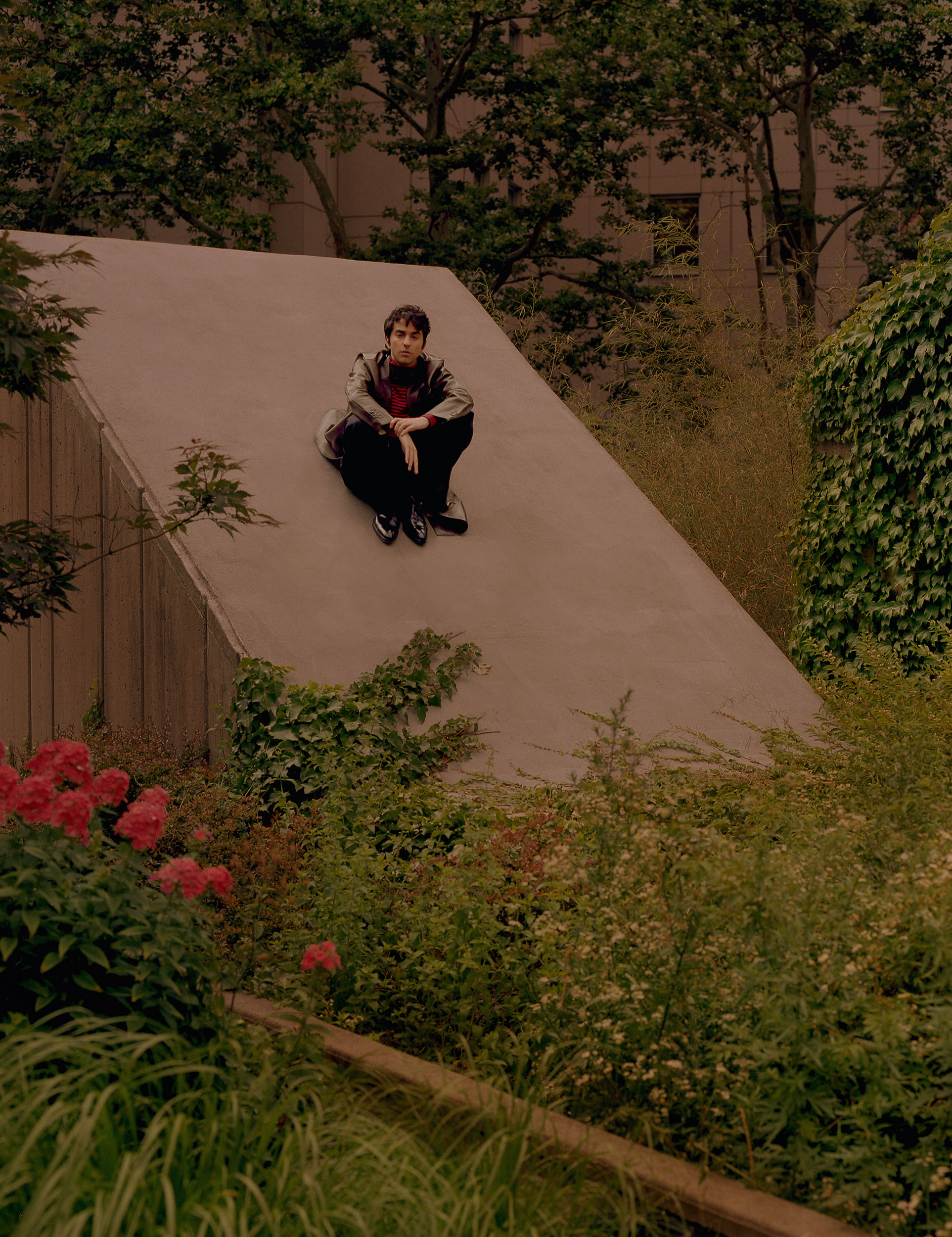 It is certainly a far cry from his performance in The Naked Brothers Band, a lighthearted mockumentary series created, produced, written and directed by his mother (the actress Polly Draper). Dubbed Nickelodeon's answer to Hannah Montana, Alex and his brother performed the role of drummer and singer in a fictional rock band for two years; spawning three seasons, two albums of bubblegum rock and a Guitar Hero-style video game. "If I watch something of me when from I'm eight years old, I'm like, 'wow, look at how free I am'," he says of his early exposure to acting. "But if I watch things from the ages of like 11 to 16, I'm like, 'ugh, what am I doing?!' There's a thing where you start trying to protect yourself and start trying to build up who you are as a person. So I've found the process of the past however many years to be basically unlearning whatever it was that I learned after becoming a teenager. Trying to tap back into whatever I had when I was a kid, reacting to things in the moment and really focusing on what's going on right in front of you."
While Alex continues to release music with his brother under the moniker of Nat & Alex Wolff, his latest focus takes him behind the camera for the very first time. His directorial debut, The Cat and the Moon, is slated for a 2019 release and follows the story of a kid that goes to live with an older jazz musician, while his mum is placed in a rehab facility. It's another string to the bow of a young actor who, from child star to scream king, seems reluctant to be pinned down.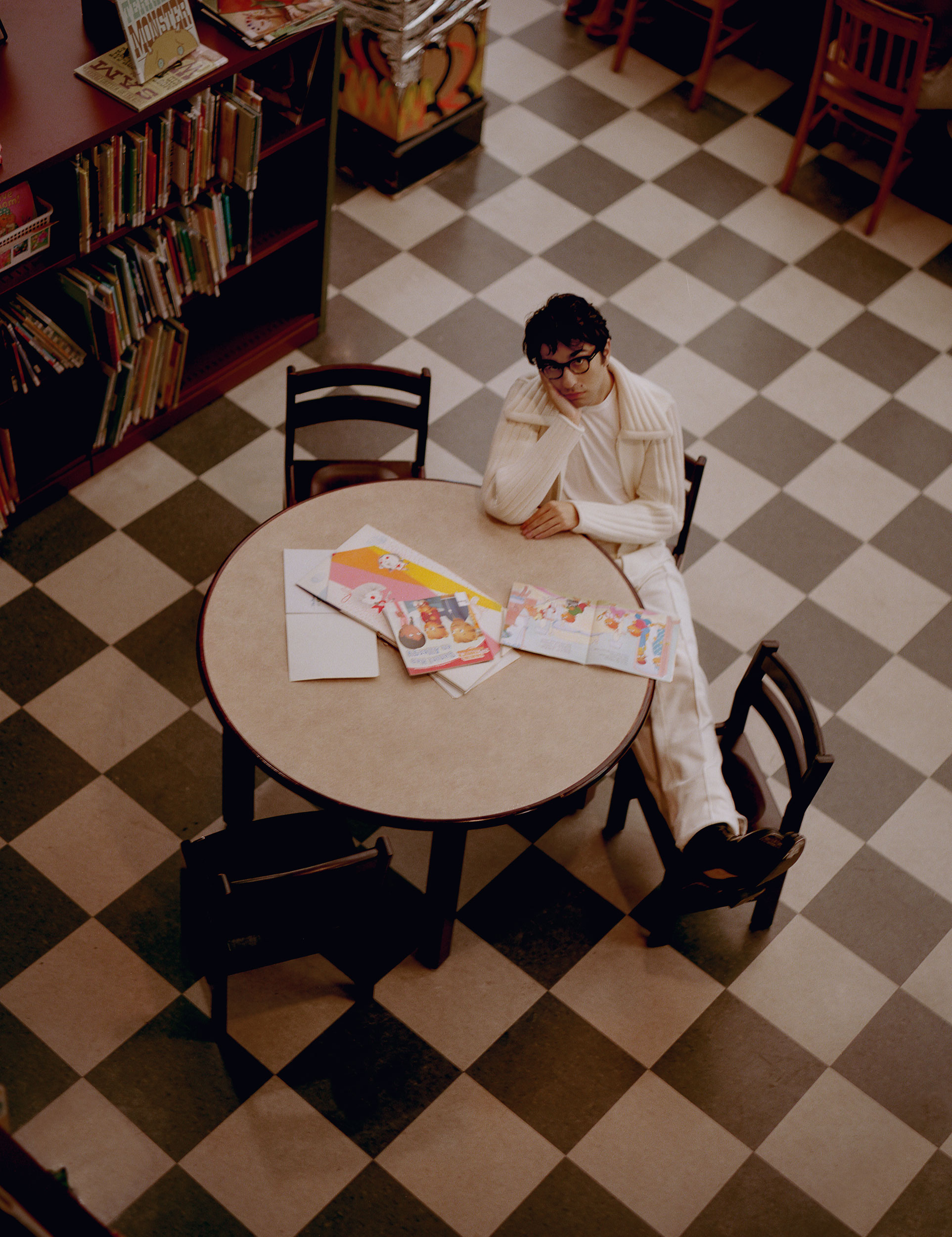 "There's this phrase that I like, which Ethan Hawke uses, that different branches of art are sort of fingers of a fist," he says. "You know music is one finger, acting is one finger, directing is one finger, and they all make up this sort of artist fist. They're all parts of the same thing, and they're all equally stimulating for me.
"I feel like there's this weird pressure, whereby people make you choose if you do a bunch of things," he continues. "But I've always liked Kanye's whole idea of being like, I can do whatever I want. Tomorrow, if I want to be a sculptor, I'll be a sculptor. I like that freedom and I just hope people will just get on board with that."
How about getting on board with another horror movie in the future? "Oh, I don't know about that," he laughs. "I mean, it would have to depend. If it was Ari, then yes. But I don't think I'm looking for a horror. There are probably not very many movies like this, ever."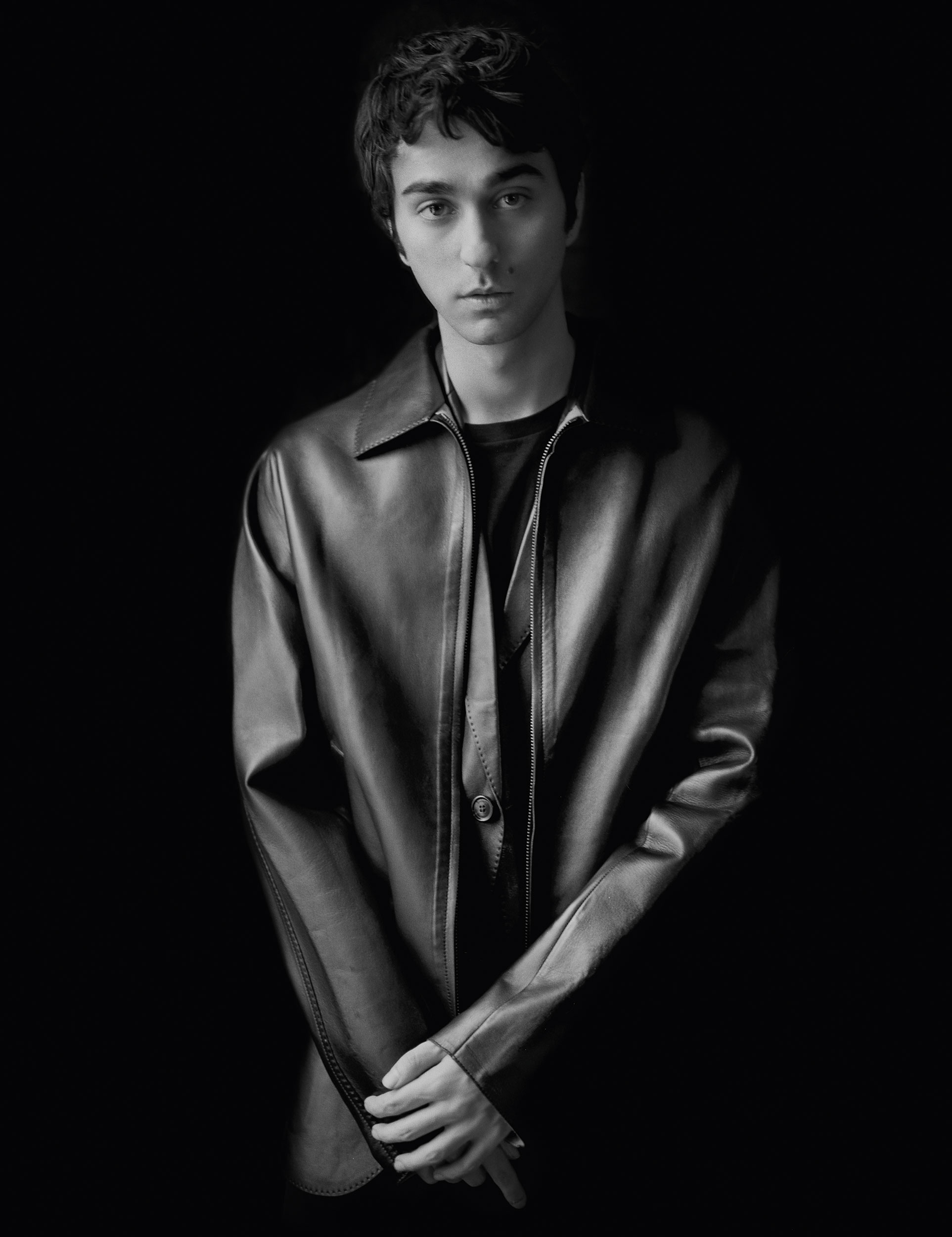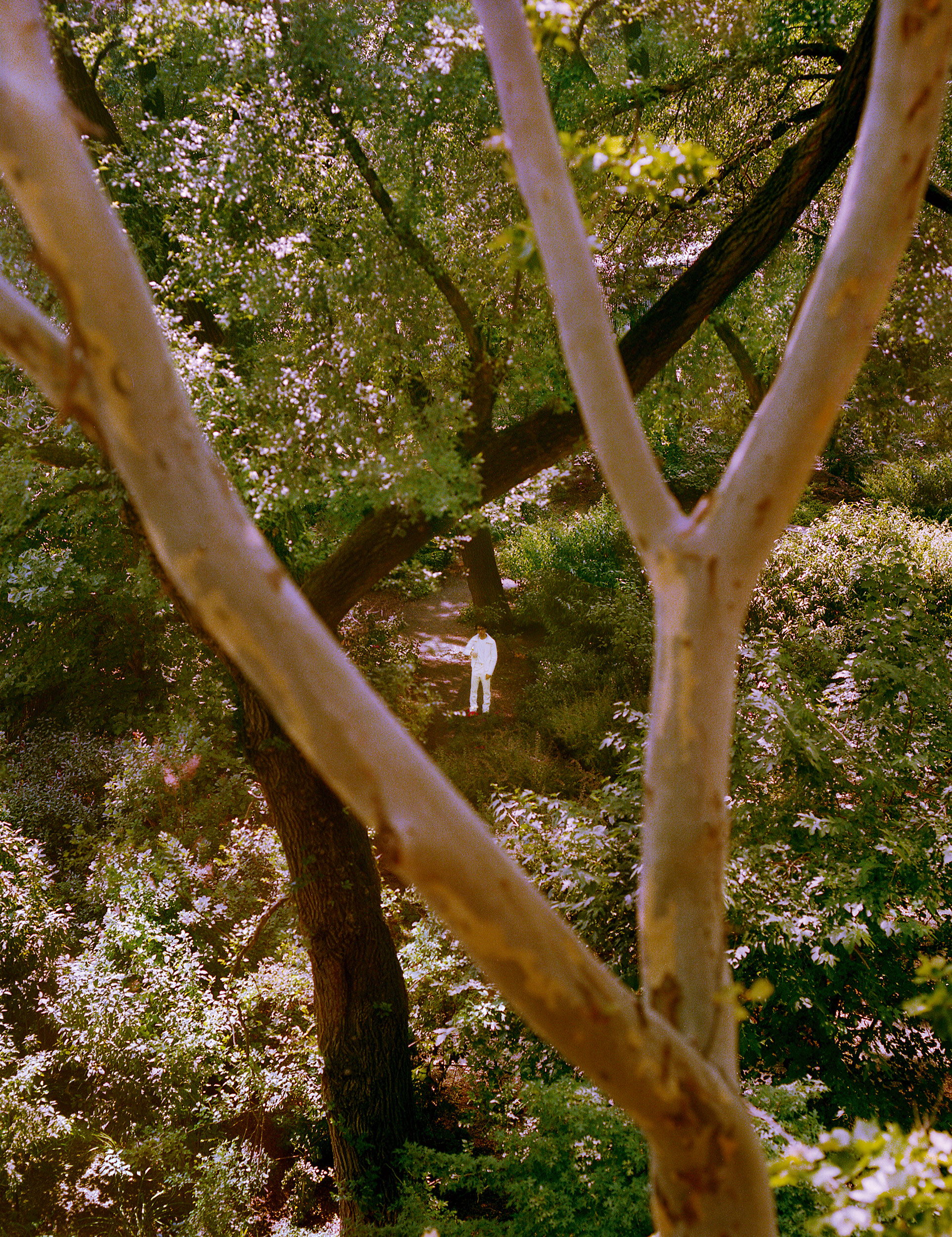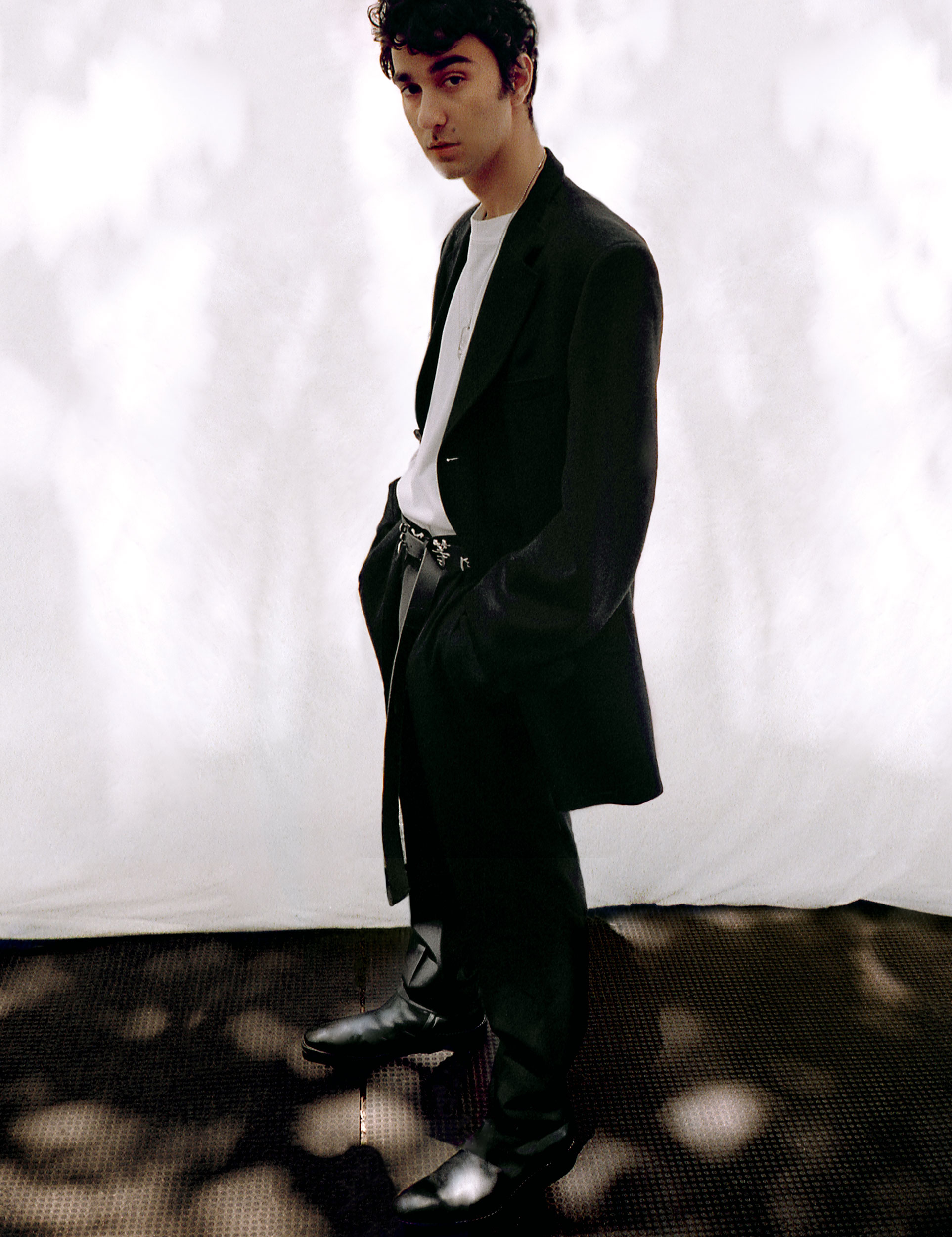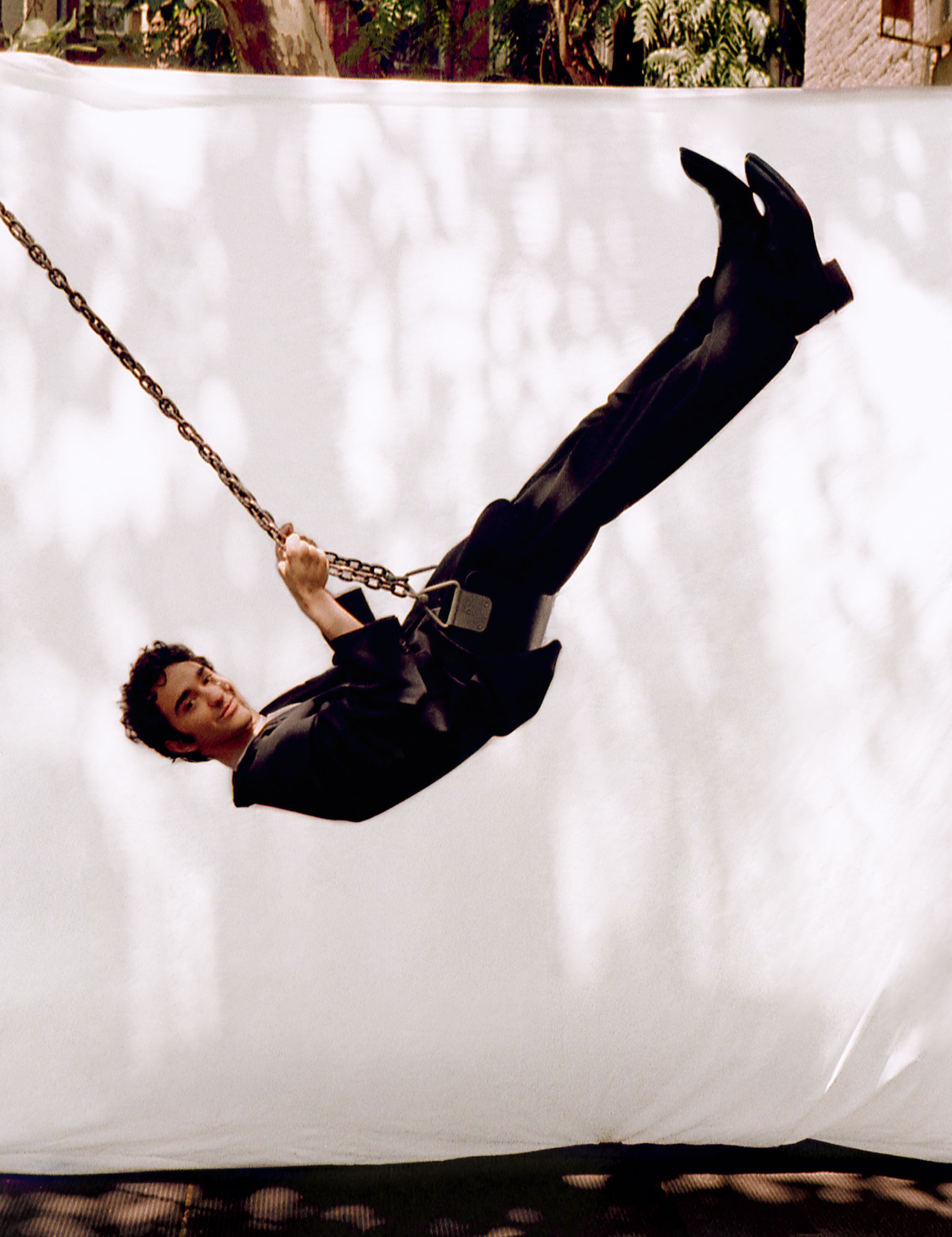 Credits
---
Photography Zachary Chick
Styling Mark Jen Hsu
Grooming Jessica Ortiz at Forward Artists. Set design Two Hawks Young. Styling assistance Tolganay Seitzkazina.
This article originally appeared on i-D UK.