an iranian teen was detained after posting dancing videos to instagram
This isn't the first time someone's been punished for dancing in the nation.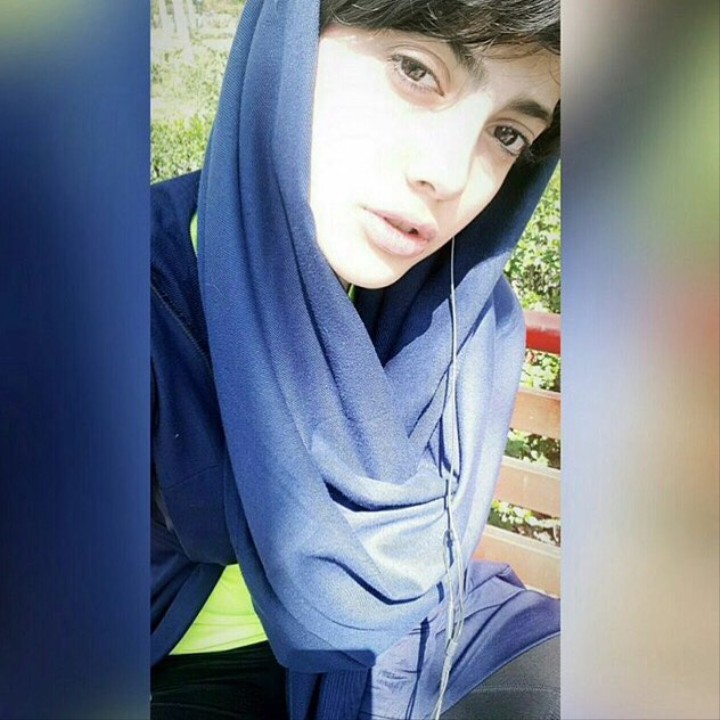 Image via Instagram
For many people, dancing is a massive part of life. Going to weddings and getting swirled around by your mum to ABBA under pink metallic disco lights; buying tickets to your first festival and jumping up and down until beer and mud splatter over your thighs; walking into a club hair-flicking and hip-swinging to Beyonce until you're damp with sweat. You might hate dancing, but what if you weren't allowed to do it at all?
This is the case for 18-year-old gymnast Maedeh Hojabri, who was recently detained by the Iranian government for posting videos of herself dancing on Instagram. Maedeh's account had over 600,000 followers and around 300 videos showing the teenager dancing to western pop and rap, lip-synching and relaxing with friends without a headscarf. Another video shows Maedeh speaking about the history of parkour, an outdoor sport popular in Iran.
Women in Iran are banned from dancing in front of men that are not close family members, and are required to wear a headscarf in public. Maedeh has now been released on bail along with three others detained on similar charges.
The teen recently appeared on state TV to provide a statement, saying: "It wasn't for attracting attention. I had some followers and these videos were for them. I did not have any intention to encourage others doing the same... I didn't work with a team, I received no training. I only do gymnastics."

Activists believe the confession was forced, with The Guardian noting that the face of the woman in the broadcast was blurred. According to pro-democracy and human rights organisation Human Rights & Democracy for Iran, the Iranian government has used coerced confessions for decades.

Maedeh is not the first Iranian to be arrested for dancing in public. In August, six people were arrested for taking part in Zumba. In 2014, six people were arrested and sentenced to a year in prison and 91 lashes after dancing to Pharrell's Happy in a video.

Social media sites Facebook, Twitter and YouTube are all blocked in Iran, with the government now considering prohibiting access to Instagram too. The Iranian police are already blocking accounts similar to Maedeh's in the country.

Since her detainment, a hashtag which translates to #dancing_isn't_a_crime has been used in solidarity with Maedeh.