a 'crazy rich asians' sequel is in the works
Jon M. Chu is directing another dose of opulence, based on author Kevin Kwan's second book 'China Rich Girlfriend.'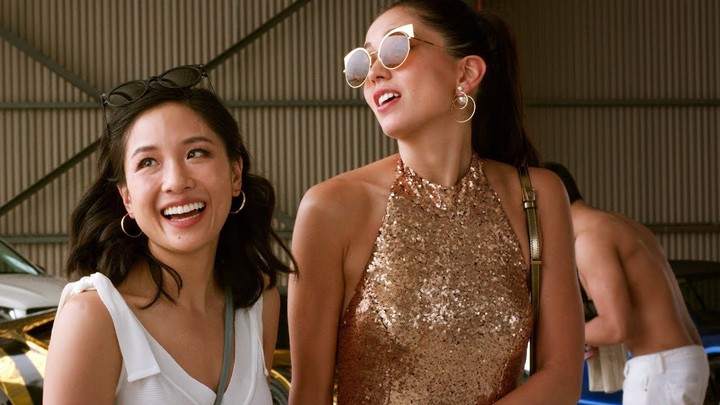 Still via YouTube
Crazy Rich Asians is still absolutely dominating the box office, and inevitably, a sequel has been announced. The Hollywood Reporter reveals that director Jon M. Chu has signed on for a follow-up to the rom-com spectacular. This one will be based on China Rich Girlfriend, the second book in author Kevin Kwan's trilogy (the third is Rich People Problems). While Warner Bros. hasn't officially green-lit the sequel, THR says this is standard practice for potential new franchise. Yes, franchise -- Crazy Rich Asians could be the Marvel or Hunger Games of frothy Marchesa gowns and emotionally gripping games of Mahjong!
Chu hinted at a sequel during the film's Singapore premiere yesterday, but also dropped a surprise clue in a mid-credits scene at the end of Crazy Rich Asians. It's a brief one, featuring no dialogue, but is surprisingly revealing. China Rich Girlfriend apparently plans to bring back Crazy Rich Asians screenwriters Peter Chiarelli and Adele Lim, along with the first film's producers.
Crazy Rich Asians is the first movie in 25 years(!) starring Asian-American actors in lead roles, since The Joy Luck Club was released in September 1993. The film will no doubt help pave the way for more diverse representations of Asian culture to hit screens in the future. But for now, fans are just pretty darn excited for more crazy rich Asians.
Tagged: