watch the campy trailer for chance the rapper's pizza slasher
Could 'Slice' be A24's next surprise triumph?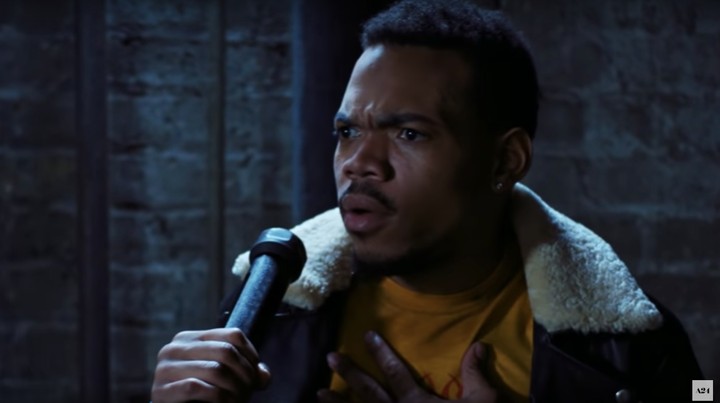 The trailer for Slice, Austin Vesely's upcoming small town pizza slasher, has dropped, and it stars some major favorites: including Chance the Rapper, Zazie Beetz of Atlanta, and Joe Keery of Stranger Things.
The clip doesn't waste any time by setting the plot: a pizza boy is murdered and now the hunt for the killer is on.
By watching the trailer, we find out that the murderer may not be human, let alone an ordinary person. Turns out the pizza place is built on a gateway to hell and, well, all hell breaks loose. From Zazie Beetz's shiny bomber jacket with a flashy "Perfect Pizza" logo emblazoned on the back to Joe Keery's prep-meets-indie polos, the movie has epic fits and plenty of nostalgia.
Slice is written and directed by Vesely, a collaborator and friend of Chance's. It's released by A24, the studio behind Moonlight, Hereditary, and other acclaimed indie favorites. With Slice, the studio might prove to be another bonafide hit on its roster.
No exact release date yet, but Slice seems to be the perfect slasher-pizza-mystery-supernatural movie for, I don't know, Halloween?