a lesson in seven deadly sins by carine roitfeld
Ahead of the launch of this year's instalment of Veuve Clicquot's Widow Series, world-renowned editor and this year's curator Carine Roitfeld gives us a lesson on the seven deadly sins.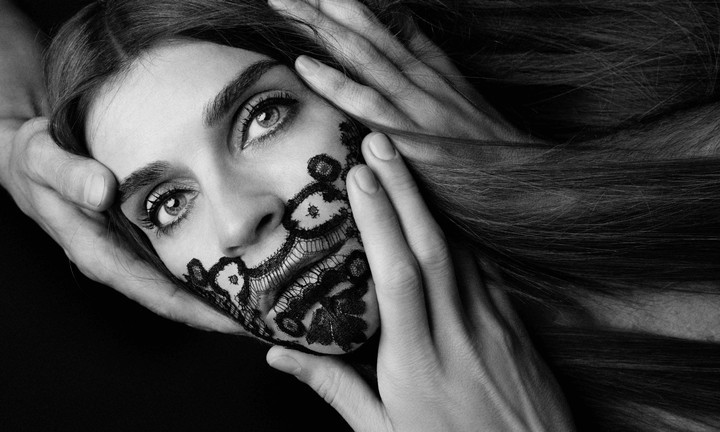 Photography Karl Lagerfeld
Double, double toil and trouble, fire burn and caldron bubble. It's half-price on supermarket pumpkins, and Facebook memories keep popping up from Halloween parties gone by. Yes, it's that time of year again, when things go bump in the night. The one rare occasion where your feminist values go out the window and you can really make a case for dressing up as a slutty zombie nurse.
Halloween is back, and so is Veuve Clicquot's Widow's Series, an awe-inspiring, spine-tingly immersive experience that will dazzle you and chill you to your core. Following on from Nick Knight and FKA Twigs, for this year's instalment world-renowned editor Carine Roitfeld will be taking the reigns.
Entitled SEVEN, this year's series will be based on the Seven Deadly Sins, inspired by Dante's Purgatorio, and reinterpreted through Carine's typically French aesthetic and longtime love of rock and roll. Guests will be invited on a journey through seven bewitching rooms, each representative of one of the Seven Deadly Sins: Pride, Wrath, Gluttony, Greed, Lust, Sloth, and Envy -- you're probably intimately familiar with them all.
While it's still very much under wraps this is what we know so far: Tom Ford has come on board as a contributor, King Karl will be providing sumptuous fabrics, as well as a couture outfit from Fendi to encapsulate the sin of Wrath, Rick Owen will be providing outfits for the sin of Envy, and Atsuko Kudo will be co-curating the installation for the sin of Lust. Sounds pretty mega, no?
"Seven has always been my lucky number in life," Carine explains. "I constantly find inspiration in the number seven: the shape of it, the sound of it, the meanings and what it represents. It's the Seven Wonders of the World, it's lucky seven, it's the seven days of the week, and now for me it's Seven Deadly Sins."
Ahead of the big reveal, we asked Carine to give us a lesson on what the Seven Deadly Sins mean today… No tricks, no treats.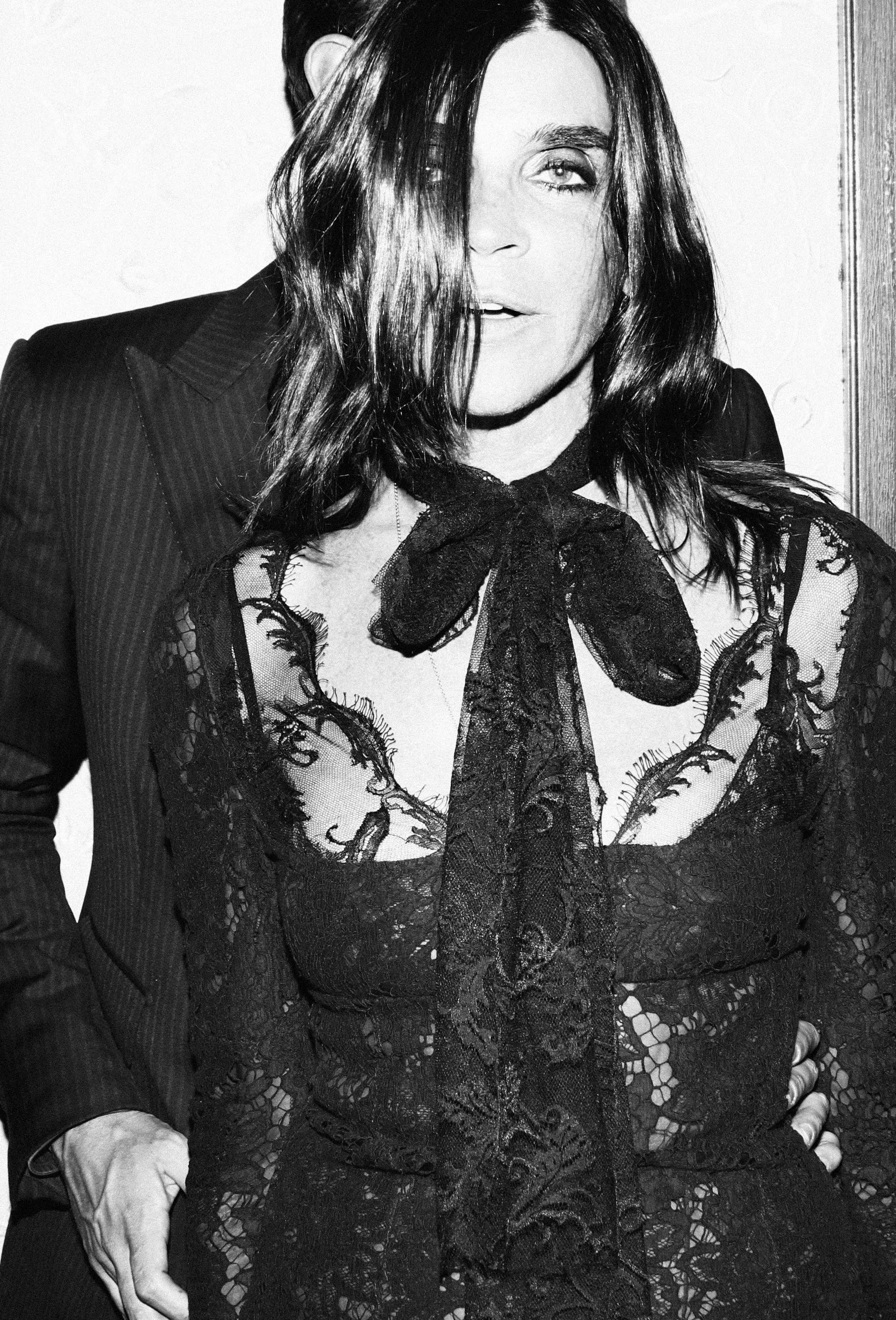 PRIDE
"I think this is the worst sin in the modern day world. This is when people just talk about themselves "me, me, me, me, me, me" – I hate that. It's really the biggest sign of insecurity. Just look at Instagram."
WRATH
"When it is expressed, it is terrible and leaves you filled with regret. Fortunately, wrath for me never comes out, I always contain it inside which is very bad for my stomach."
GLUTTONY
"This is up there with the worst sins to plague the Western World nowadays. Gluttony is to eat more than you can, it's overeating. It's insanity. It's to feed your fears, and your diseases. It is a disease. But I am fascinated with this film called Le Grand Boeuf, which centres around a group of friends who plan to eat themselves to death."
GREED
"Greed is not good. It's not wanting to share with anyone else. Holding on to everything and not letting go of a penny. It's acting like Uncle Scrooge."
LUST
"Lust is certainly not a perceived sin in the context of modern day life: just turn on the TV, open a magazine or check your internet history. For me, I express lust through fantasy. I'm too shy to go into too much detail but let's just say it is an exciting one…however if lust can get out of control."
SLOTH
"Obviously being lazy is not great but it's truly fantastic to indulge in for one day. You could feel guilty, but it's a delicious sin. It's wearing sweatpants on your sofa, effortless."
ENVY
"It means everyone wants it. As long as it doesn't become an obsession it is just aspiration. Envy is also the name of a great perfume."
SEVEN will be taking place on Friday 20 and Saturday 21, at 17 Islington Green, London. For more info see here.