gucci announces no-fur policy
The brand will no longer produce $19,000 fur coats. Or any fur coats for that matter.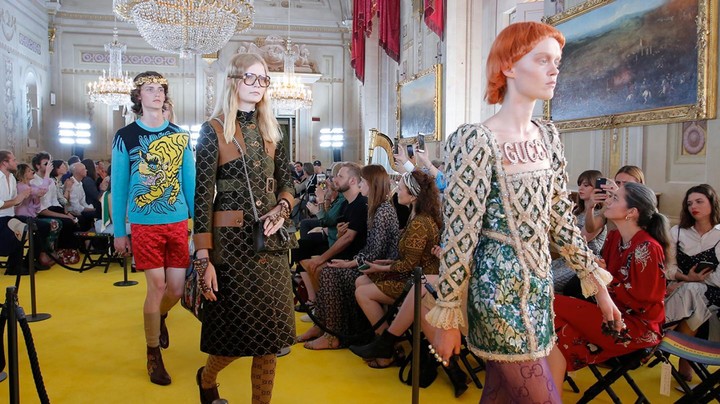 Designers including Stella McCartney, Molly Goddard, and Armani have been spearheading an anti-fur movement in luxury fashion — and a major brand just joined the fight: Gucci. The company will no longer make or sell fur products, Gucci's president and CEO, Marco Bizzarri, announced at the London College of Fashion today. The landmark move is part of Gucci's ten-year "Culture of Purpose" plan, a commitment to make sustainability "an intrinsic part of our business," Bizzarri explains.
Gucci's decision is a major reversal. Creative director Alessandro Michele has created a number of extravagant pieces featuring fur (including mules covered with so much lamb fur they could be mistaken for a guinea pig).
It appears Michele has changed his stance and is now committed to making fashion a more sustainable, positive system. "In selecting a new creative director I wanted to find someone who shared a belief in the importance of the same values," Bizzarri says. "Together, by committing to a culture of purpose, taking responsibility and encouraging respect, inclusivity and empowerment, we want to create the necessary conditions for a progressive approach to sustainability."
i-D has been fur-free for 37 years, so we are thrilled about this news. Here's hoping other major fashion players will follow Gucci's lead!