lupita nyong'o and kristen stewart could be your next charlie's angels
Okay, this is a dream come true.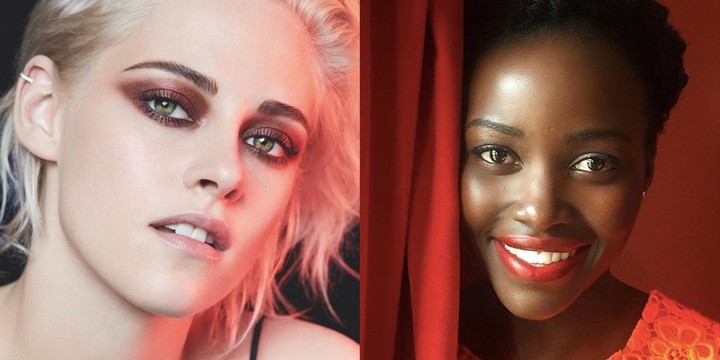 Images via Instagram
Lupita Nyong'o and Kristen Stewart are "circling" Sony's reboot of Charlie's Angels, according to a Variety report. The film would be the second retelling of the 70s TV series, which originally starred Farrah Fawcett, Kate Jackson, and Jaclyn Smith.
According to Deadline, Lupita and Kristen are still in "early talks" with Sony. Elizabeth Banks, Pitch Perfect director and Hunger Games actor, will direct the reboot, which is slated for a 2019 release. There's whispers the production giant are hoping it could become the first instalment in a long-running franchise.
It's been 17 years since the first Charlie's Angels film hit the big screen, led by Lucy Liu, Drew Barrymore and Cameron Diaz. At the time, it was one of the highest grossing movie to pass the Bechdel Test, raking in $USD 264.1 million.
Elsewhere in the world of reboots, which seem to be all the rage in Hollywood, Charmed is set to return to the silver screen courtesy of the CW, Misfits is rumoured to be getting a makeover from the creator of the O.C., and cameras are rolling on the Heathers reboot. Phew!