Photography Mitchell Sams
gcds sent out 3-breasted models and pokémon thigh-high boots
Beyond the body-modification prosthetics, Giuliano Calza created rave-ready survival-wear for the not too distant dystopian future.
|
23 September 2018, 12:08pm
Photography Mitchell Sams
Milan began with Fendi making cycling shorts and utility belts luxury and (almost) ended with three-breasted models and Pokémon characters as thigh high boots as GCDS offered rave-ready survival-wear for the not too distant dystopian feature. Milan Fashion Week, you've changed and we love it.
"Ladies and gentlemen, welcome to GCDS Futuro Beach spring/summer 19," Taipei-born, Tokyo-based Insta queen Naomi Watanabe explained as she greeted us pre-show on a video message played out on one of the giant LED advertising screens that lined the catwalk. "The world as you know it is over. It all crashed," she continued. Oh well, it was ok while it lasted, right? Reassurance was found with the meta sight of a smiling Watanabe filming herself on the screen followed by a procession of military mistresses, dancefloor divas, and A.I. animations brought to life.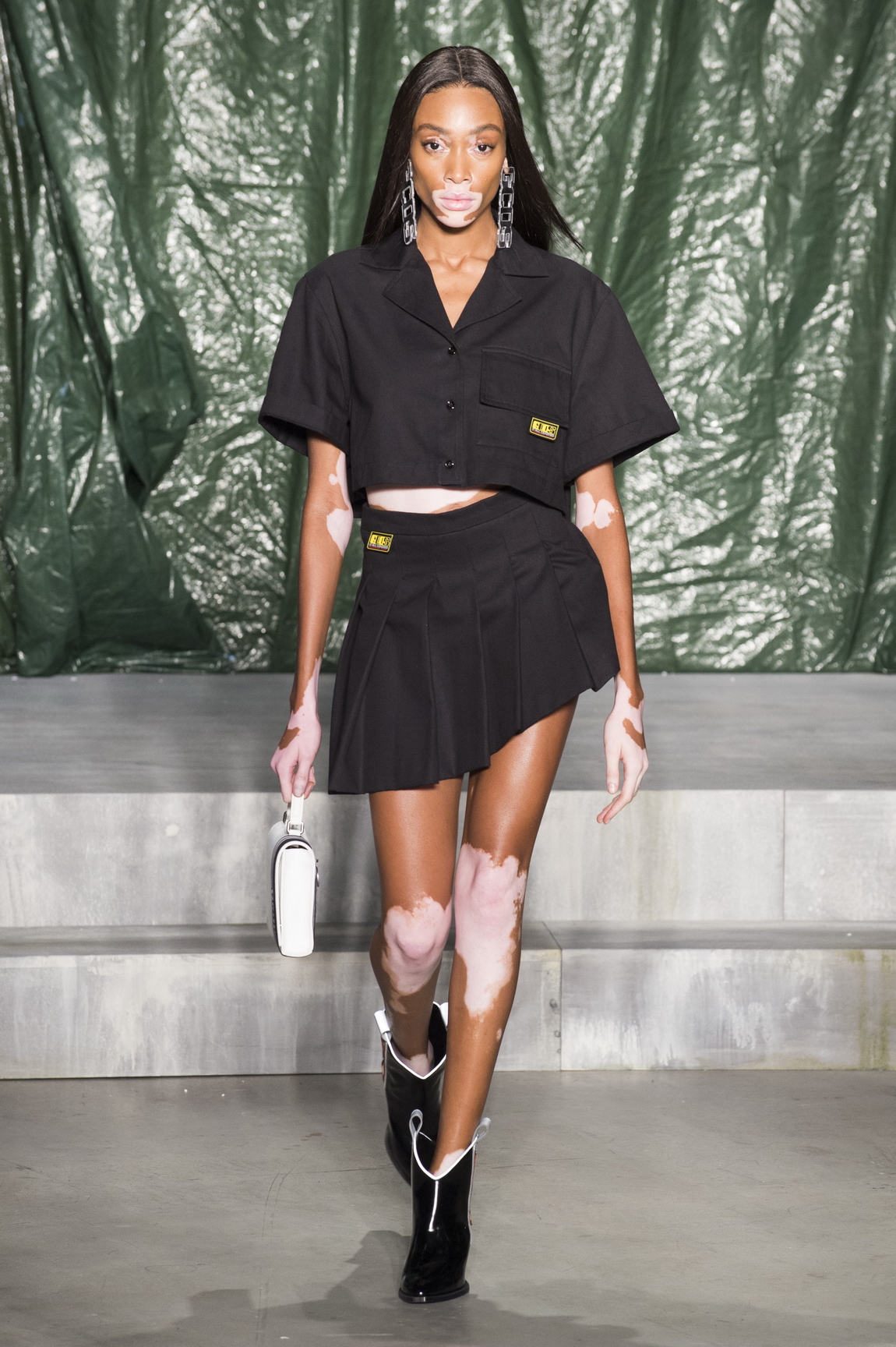 "The collection is a mixture of iconic pieces that might last until the end of time or maybe not," the show notes explained. As ever, Giuliano Calza's tongue was firmly in-cheek as he clashed dystopian daydreams with kawaii-kitsch. The Naples-born, Milan-based designer cherry-picked moments from 90s and 00s sci-fi classics and manga mash-ups that flicked between Total Recall, Ghost in the Shell, Akira, Pokémon, Japanese game shows, and more. It was a fun-filled trip. Even Pikachu was smiling backstage post-show.
"I want to create scenarios and imaginary fashion places where real clothes for everyday life can cheer you up," he explained in a recent interview. "I'm doing what I love and I'd like to see it on the subway on my way to work. Fun, independent, and ironic!" He personifies the new energy that is changing Milan from the inside out. While the old, exclusionary luxury world might not have crashed, it has certainly shifted. As one of the city's most hyped brands, the new dawn appears to belong to GCDS and co.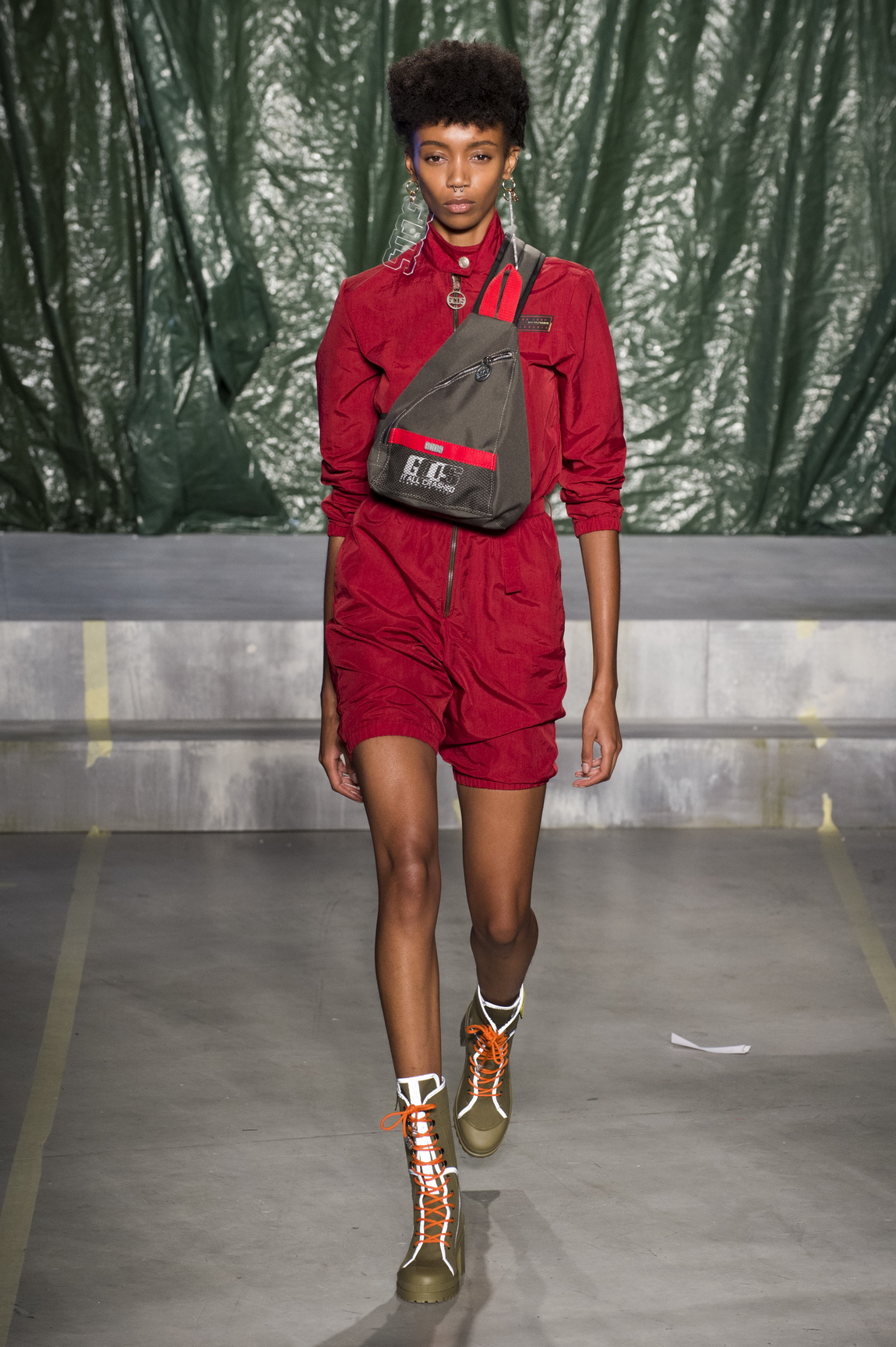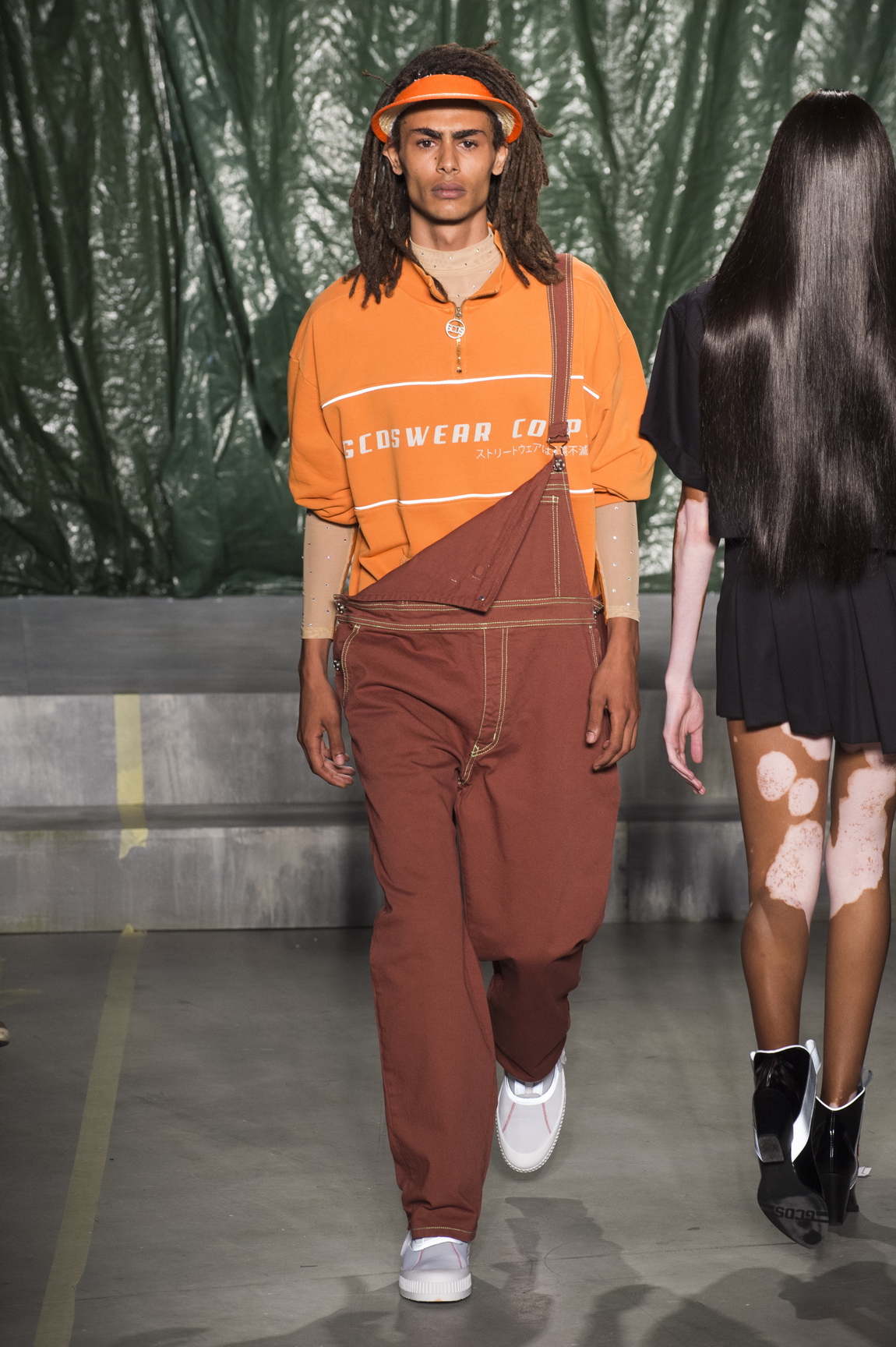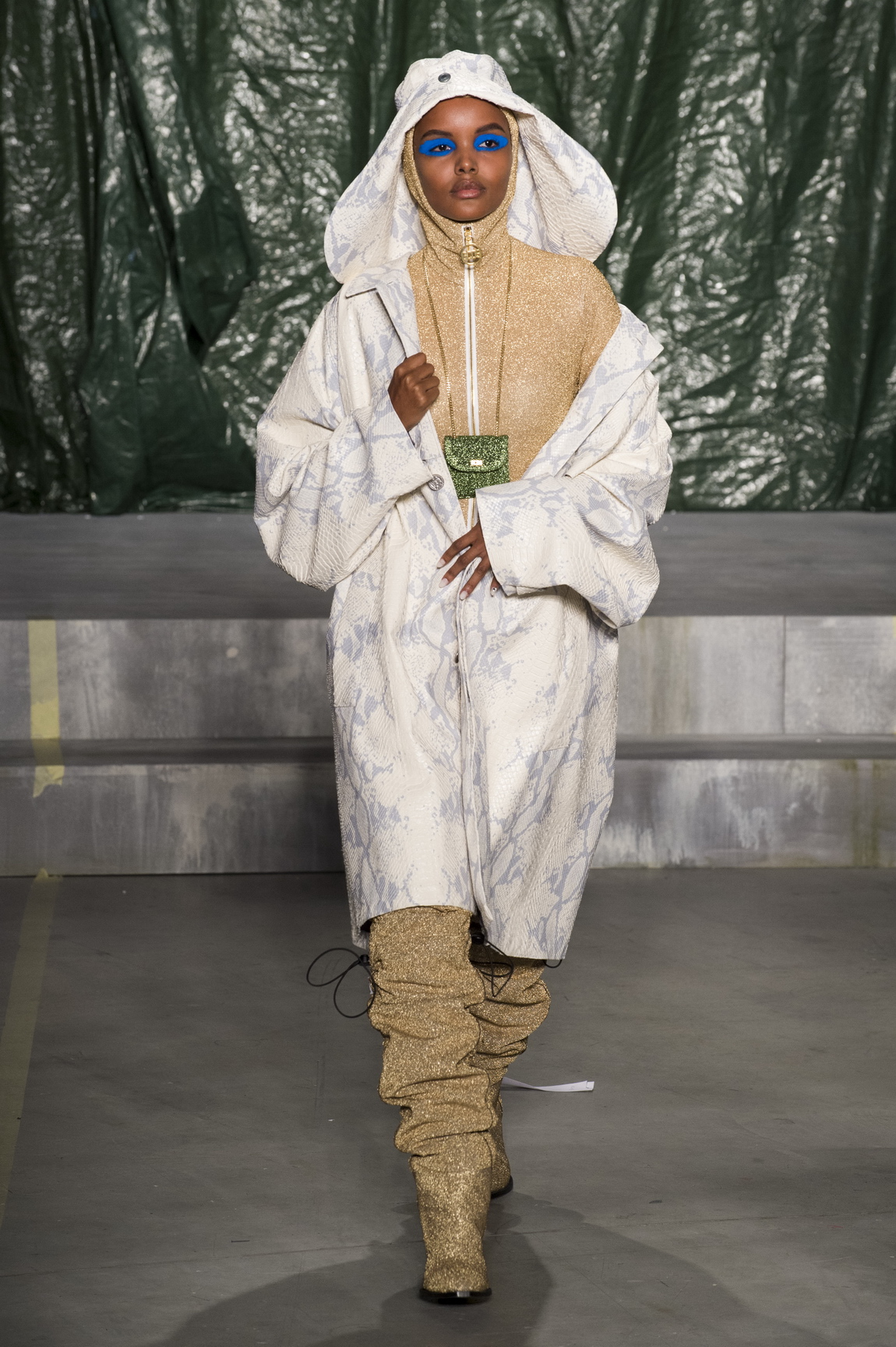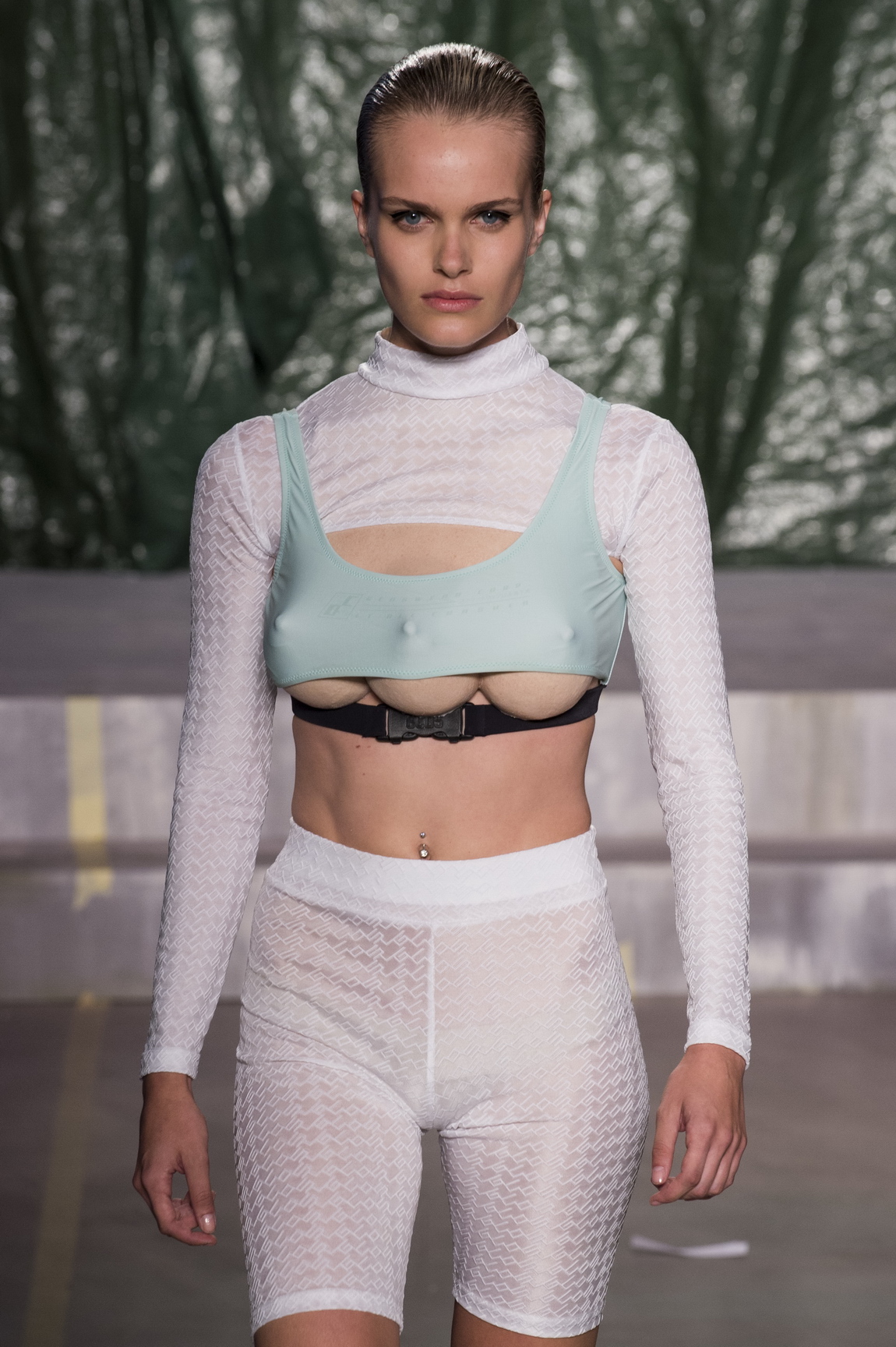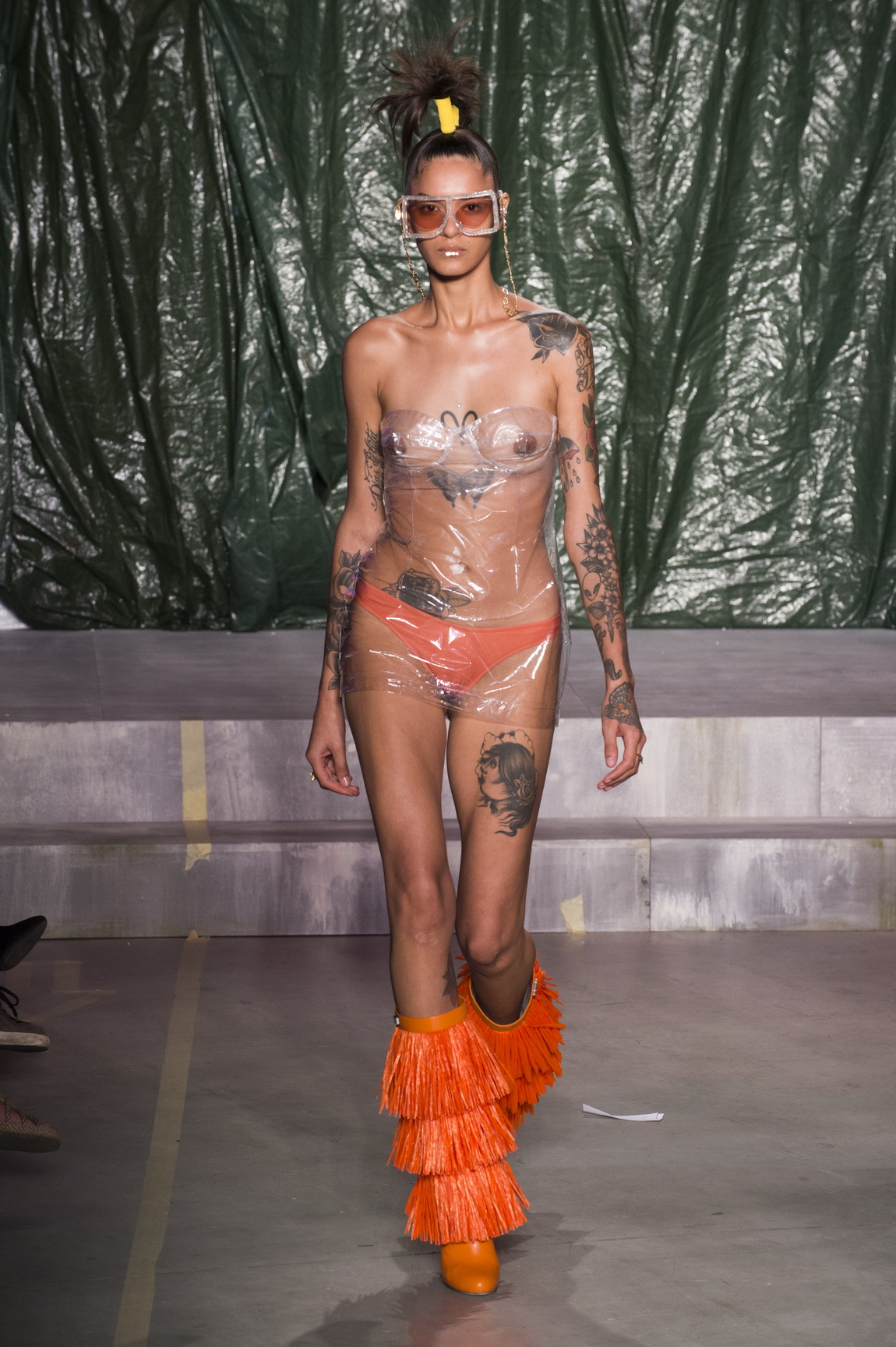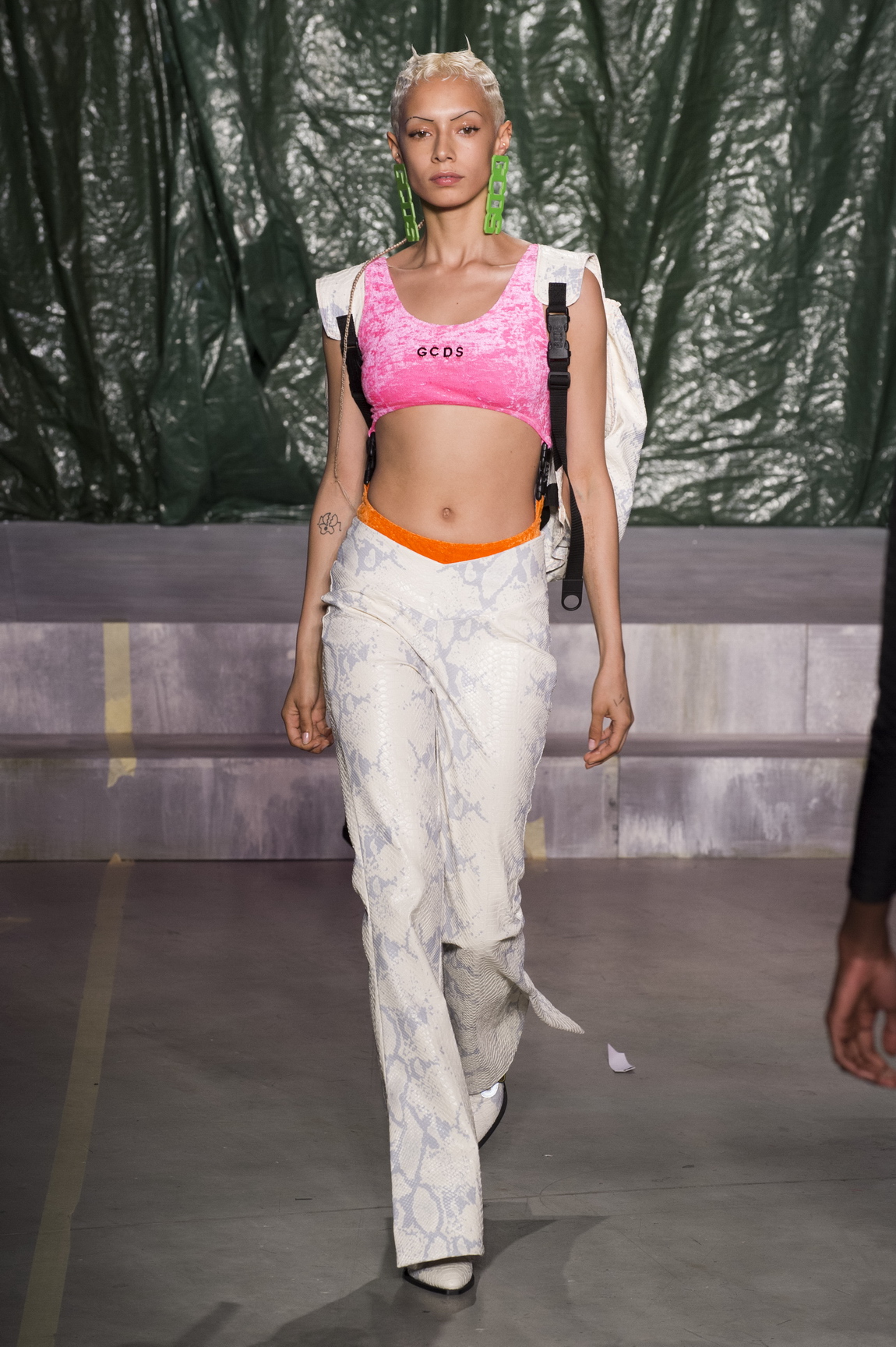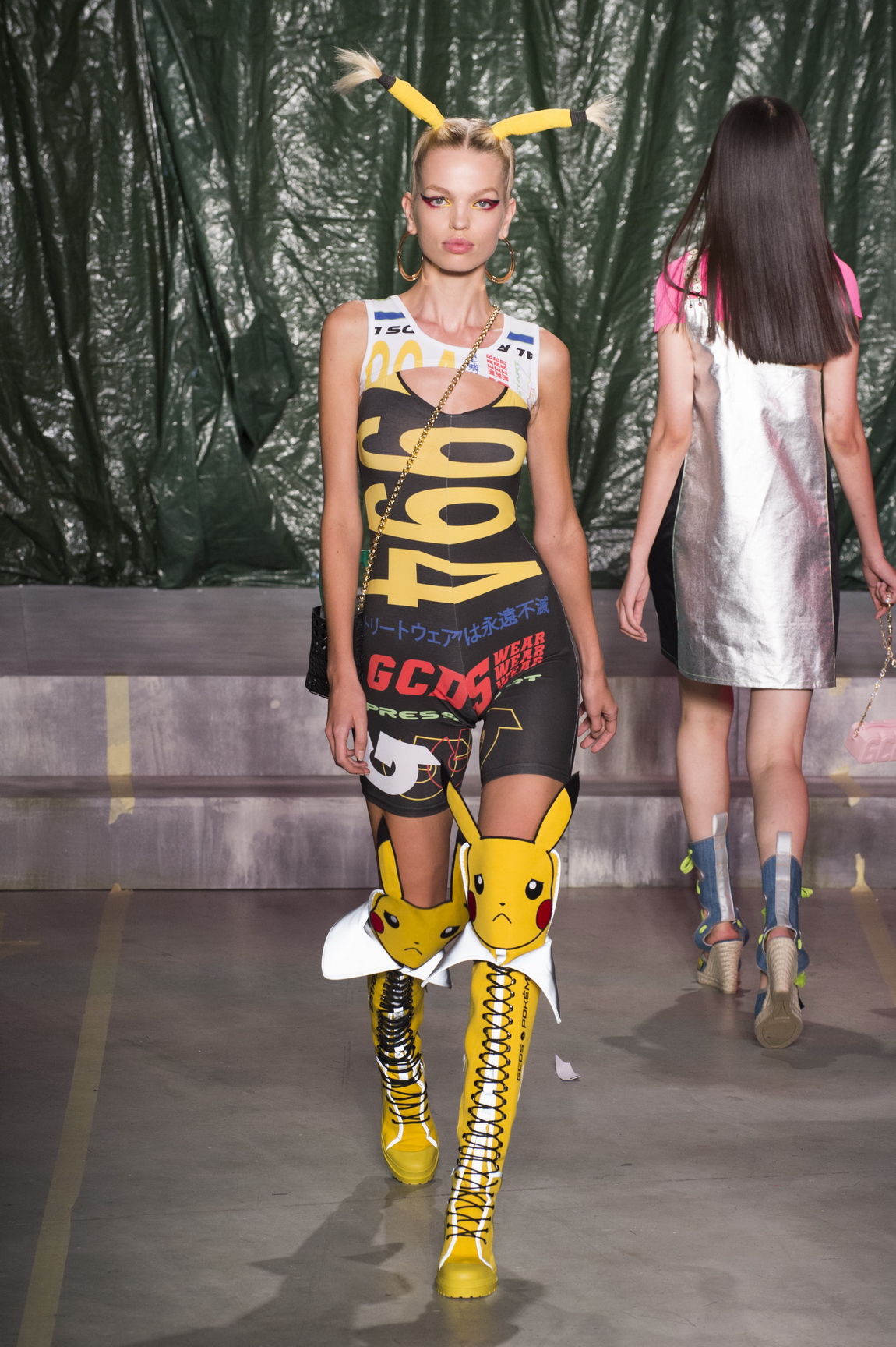 Credits
---
Photography Mitchell Sams
This article originally appeared on i-D UK.