Photography Mitchell Sams
loewe celebrates the beauty and sensuality of making things
Jonathan Anderson reminded us of the art of fashion.
|
29 September 2018, 7:05am
Photography Mitchell Sams
Over the course of the last decade, Jonathan Anderson has transformed himself from a boundary-blurring, taste-tightrope-walking provocateur into one of the industry's leading creative directors. At Loewe, the Spanish luxury house which Jonathan has led since 2013, he has always exhibited a more refined take on his idiosyncratic aesthetic. "It's free, it's sensual, it's a mass of textures," he explained backstage post-show. "I feel this is what the brand is becoming, the DNA we are working on." Building on his autumn/winter 18 collection in which he slowed the pace, softened the distractions, and focused the mind on the craftsmanship that powers his house, this season he celebrated the beauty of making things.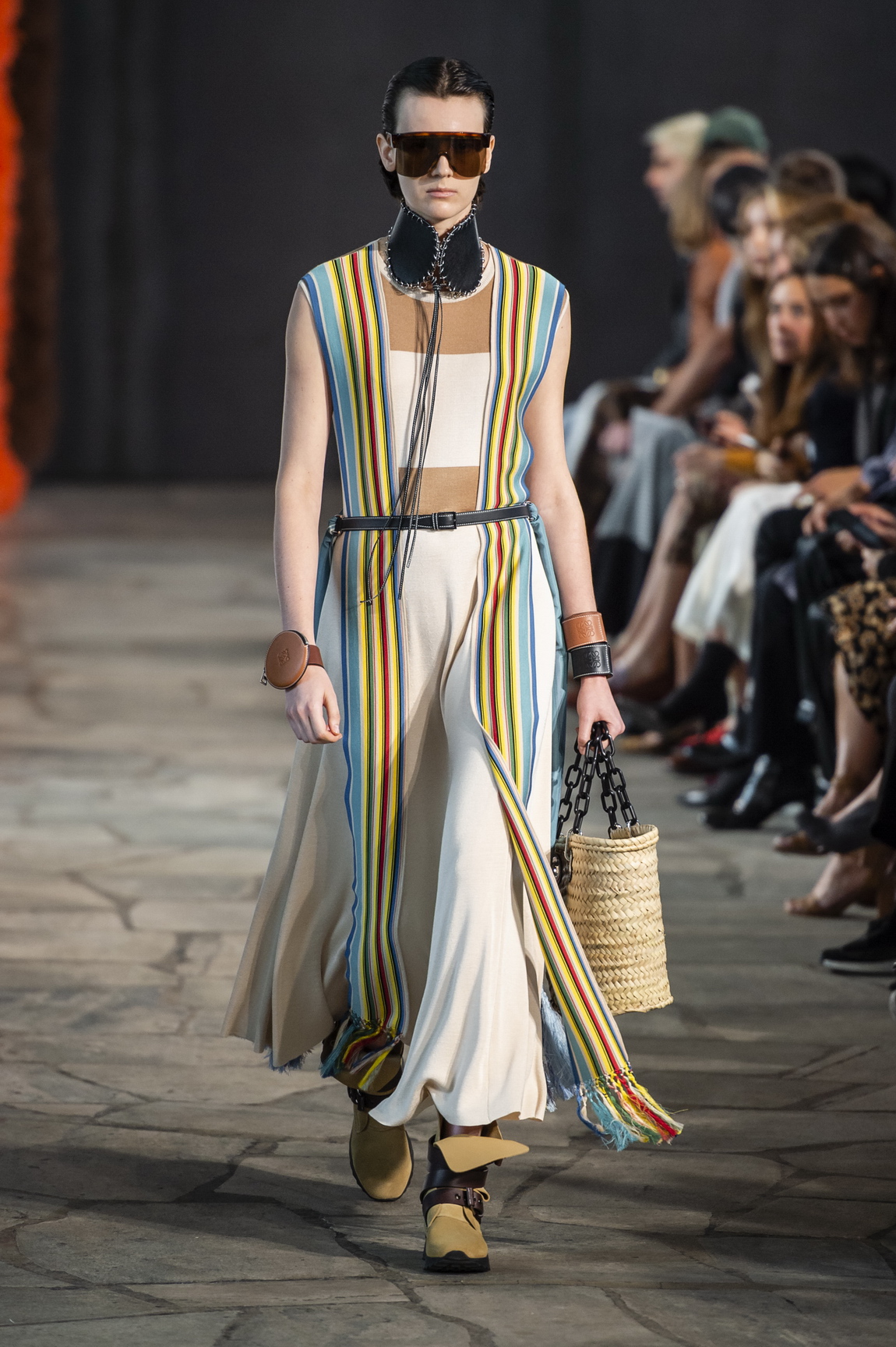 As ever with Jonathan and Loewe, the Maison de l'UNESCO show space was transformed into a world of creative curiosities. Guests entered through the recreated façade of experimental London gallery SIGNALS as the restored mid-century rooms played host to a sequence of kinetic, sonic, and fibre art experiences. From the textural blur of Lara Favaretto's spinning car wash brushes to the rustic woven baskets by Loewe Craft Prize finalist Joe Hogan -- whose weaving wizardry was infused in many of the season's accessories too -- placed around an adjoining room, a symphony of record players spinning ceramics by Ryoji Koie accompanied by pre-show shirtless nymphs and a fourth space filled with floating bubbles, there was plenty to ignite the imagination. "I had the idea about people walking through a gallery space who are individuals but connected by a common thread," he explained.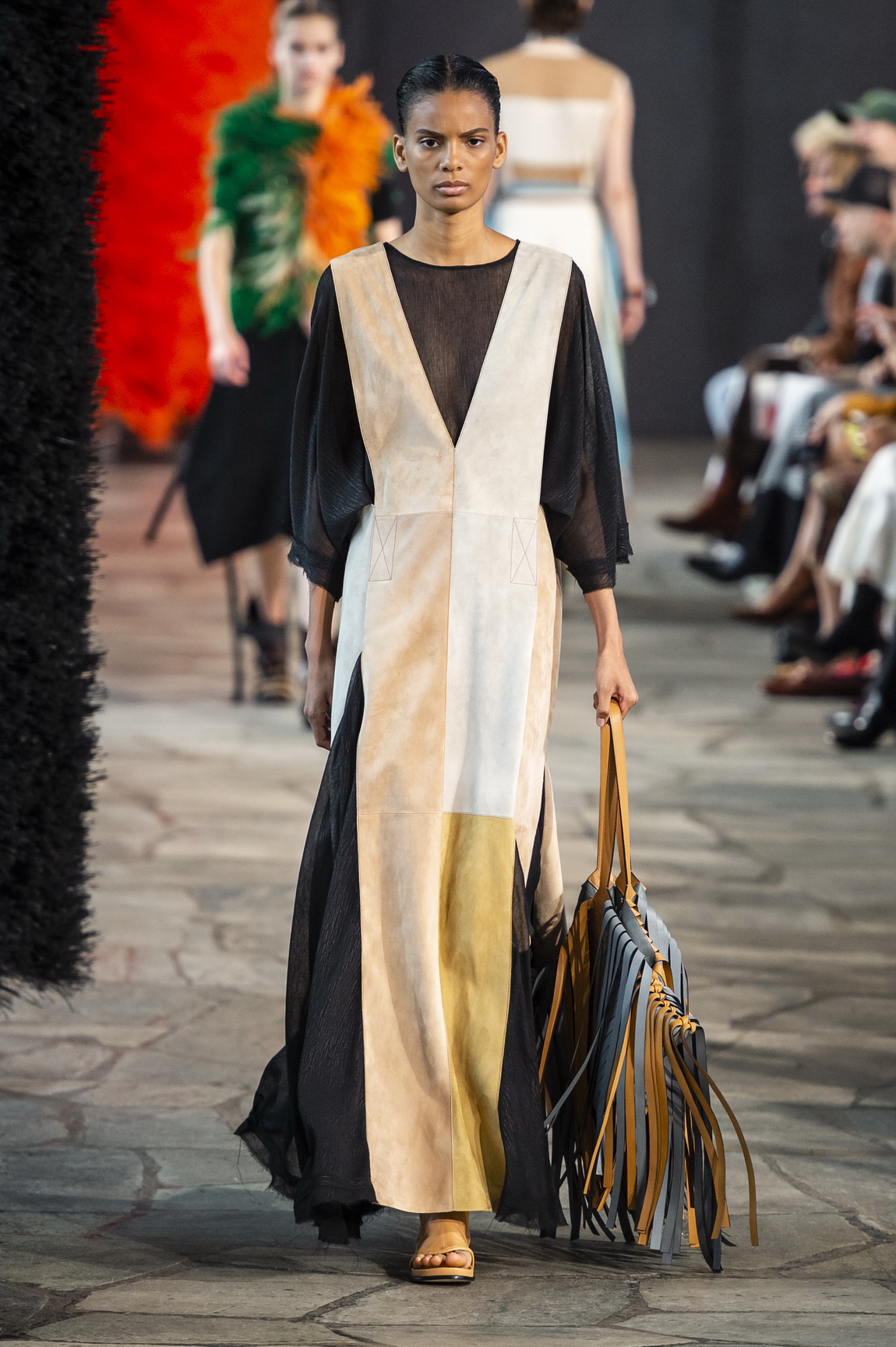 The gallery backdrop was perfect for a sophisticated yet sensual wardrobe Jonathan is creating for the Loewe woman. As clean minimalism juxtaposed with fringe, feathers and frou-frou, the persuasive power of quiet craftsmanship was showcased. Restrictive embellished whipcord collars in exotic leathers were contrasted with curved and inflated raw fabrics, bell sleeves ballooned on ruched tops and worn with fisherman sweaters, wild puffs of ostrich feather bristled against humbled topstitched gabardine, and foamy cotton muslin was patchworked with rich suede in a playful dance of duality. Here, whether opulent or everyday, Jonathan reminded us that anything can be transformed with knowledge and skill. "It's the celebration of making things, the beauty and sensuality of craft," he explained. "It allowing pieces to be beautiful, allowing them to be free in that way." Now more than ever, let's celebrate the beautiful and let's celebrate the free. As Philo-philes question what they'll wear this season and beyond, Anderson and Loewe might just have provided the answer.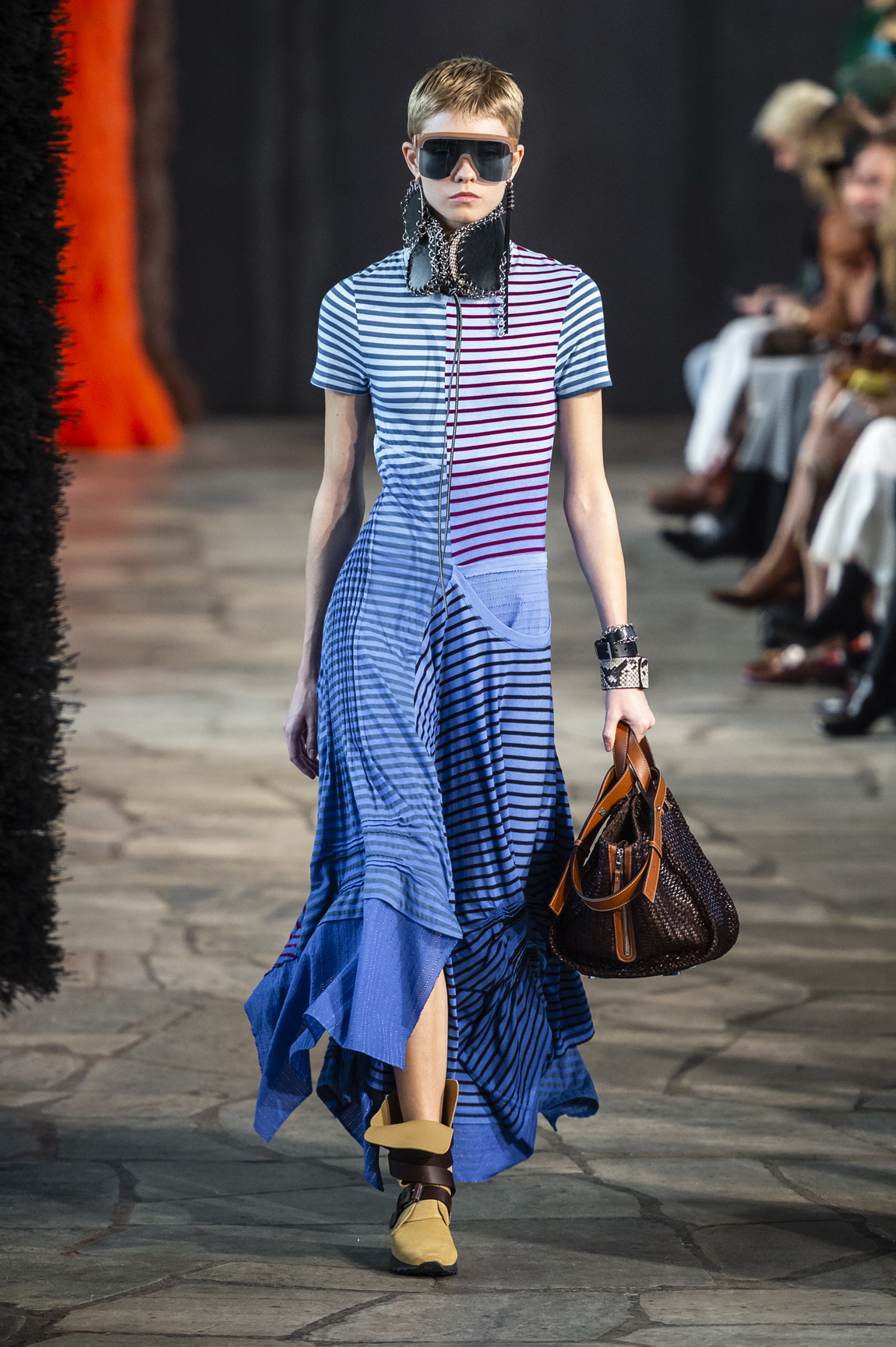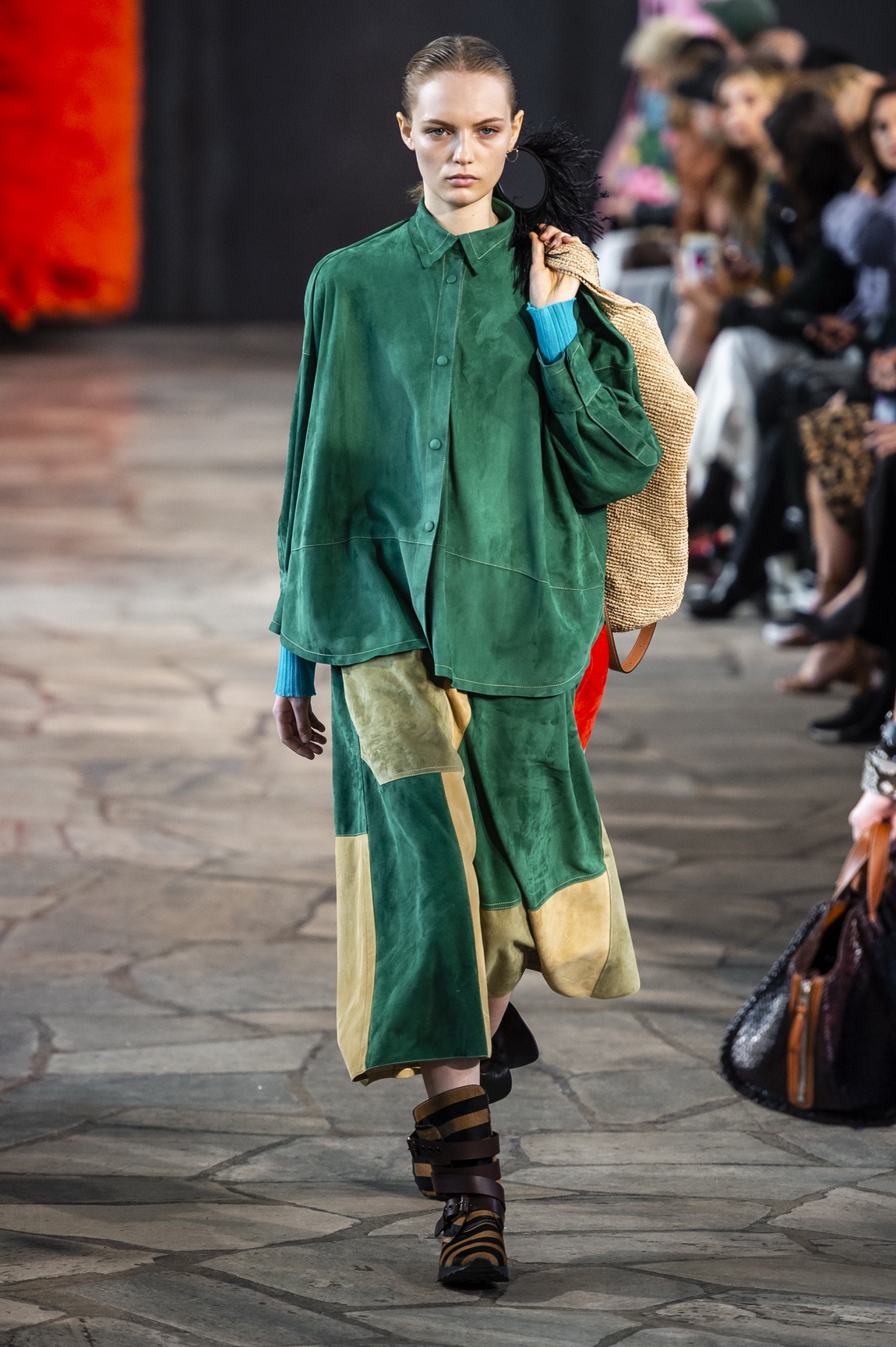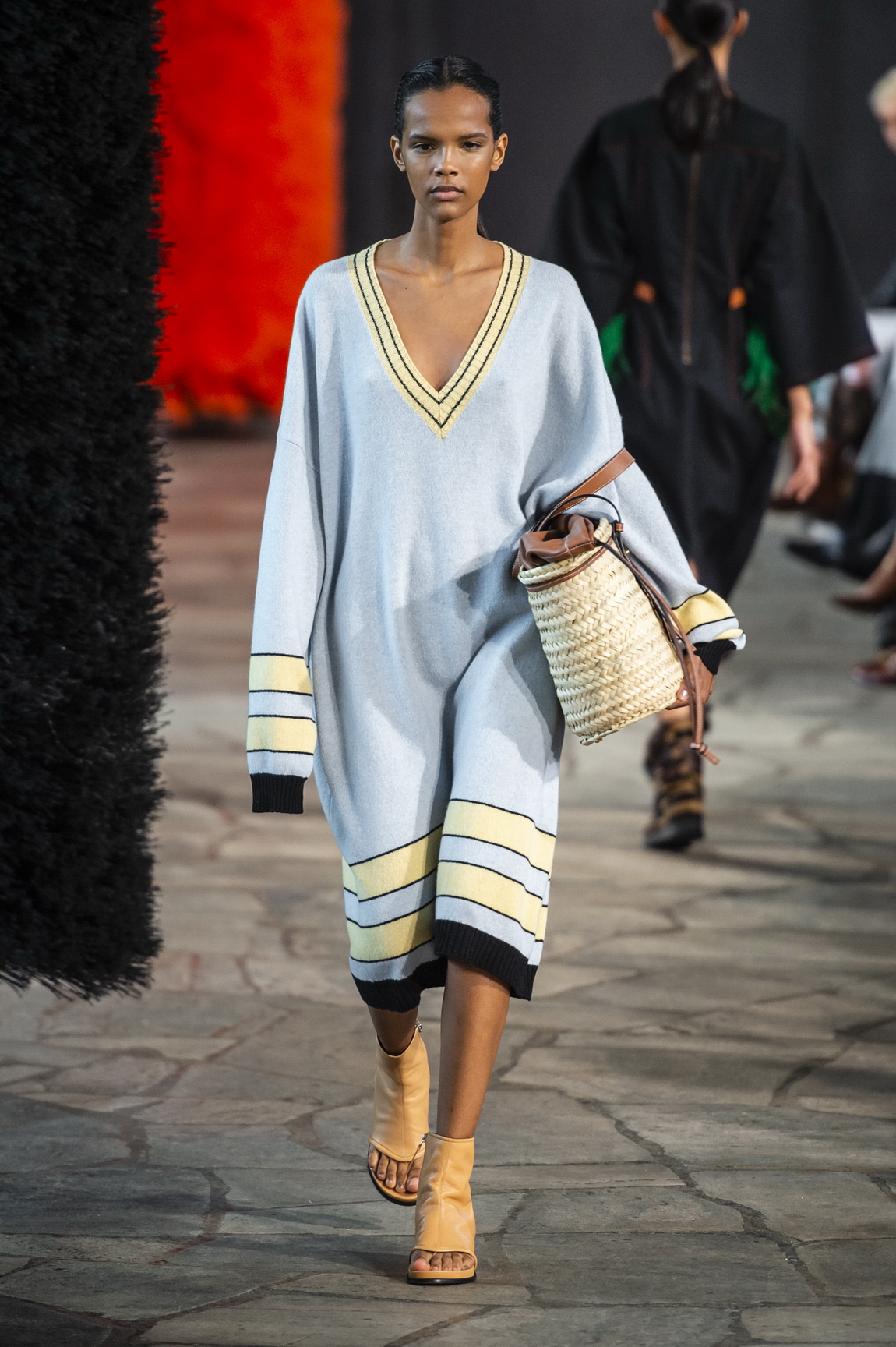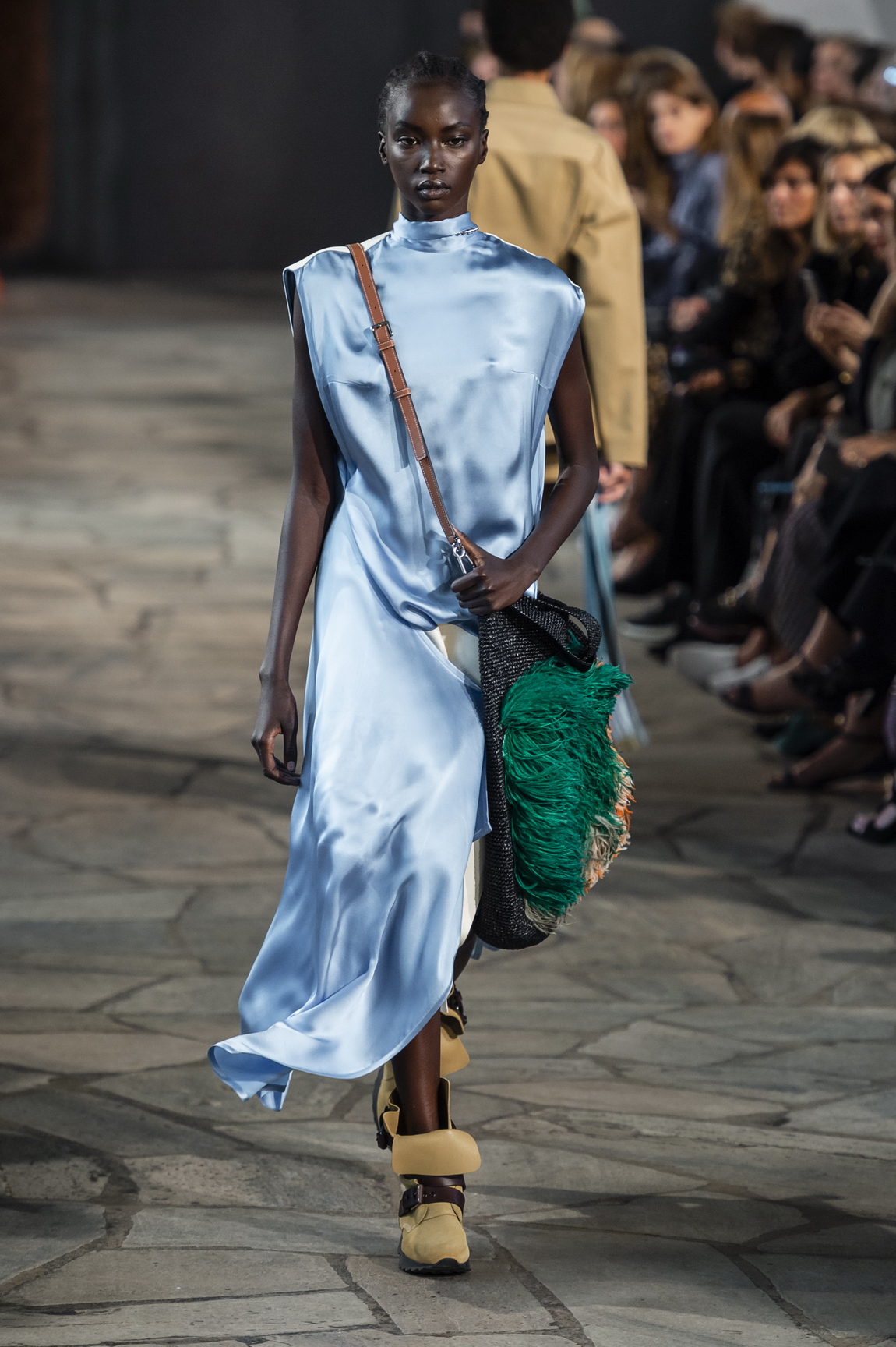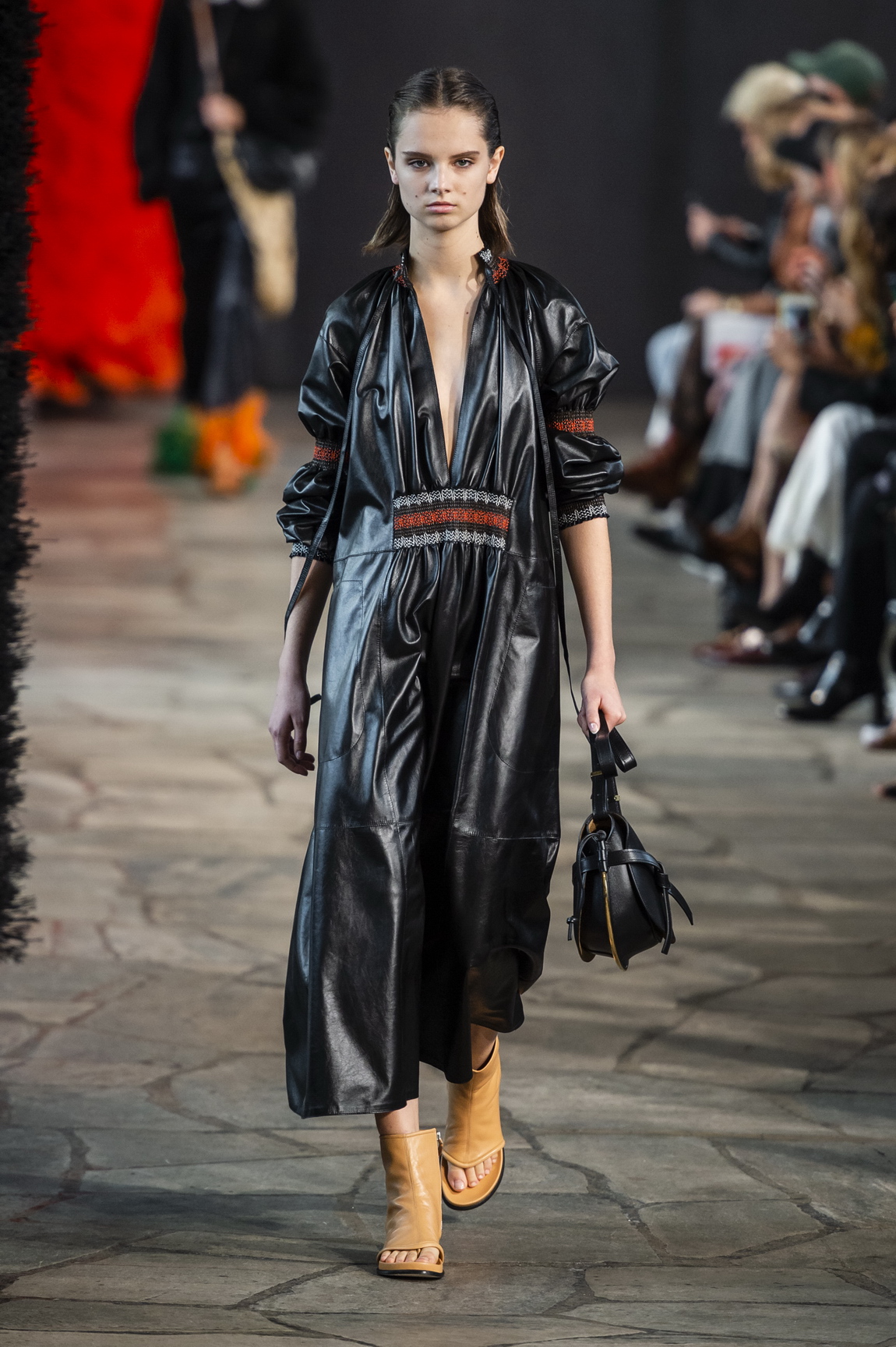 This article originally appeared on i-D UK.