sky ferreira promises new music "very soon" and hints that copycat artists will have to stop jacking her style
Hold back those tears until you've got the ultimate moody music to cry to.
|
23 November 2017, 12:22pm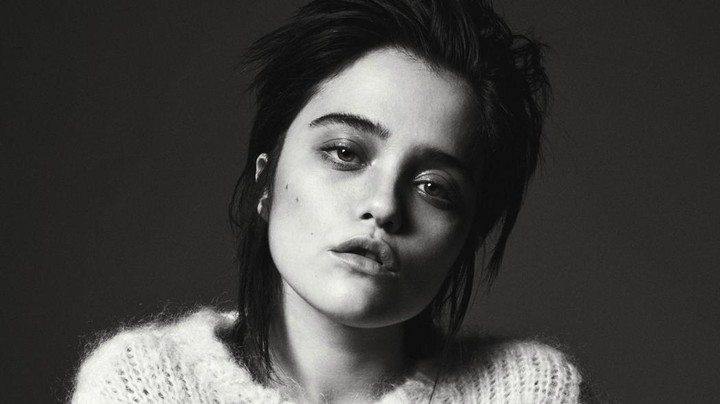 It's all been a bit quiet on the Sky Ferreira music front recently. She's been busy, you see, appearing in the new series of Twin Peaks and starring as Ansel Elgort's late mother across a series of hazy domestic-abuse and car crash-filled flashbacks in Baby Driver. Yes, she might have kept us satiated with a cover of the Commodores Easy on the accompanying soundtrack, but fans were left craving more of those sweet sweet Sky Ferreira originals. Four whole years since the release of her last album Night Time, My Time, she's been teasing her next LP Masochism since the idea was first introduced with her October 2016 Playboy cover (art directed by Sky herself, a first for a bunny, and shot by her friend Sandy Kim).
Good news for Ferreira fans! Just last night she took to Twitter to explain that, "Here's one of the several reasons why I can't wait to put something out: certain people will be forced to come up with their own identity & artistic vision," hinting that she has become frustrated with sound-a-likes that may or may not be jacking her style. "The only reason I can't put a ton of new music all at once is because I'm ill & have been for a while," she continued. "I have to get completely better so I can tour & actually promote it. I was misdiagnosed for a long time & I'm now just starting to actually recover."
"Can you just give us something to chew on? just one song PLEASEshsjdksks" requested one fan in response. "I'm giving several bb" she replied, leaving us hopeful that this New Music Friday may well come with a long-overdue dose of happy tears.
Credits
---
Photography Jai Odel
Styling Britt McCamey
Tagged: