Lady Gaga could be our new Harley Quinn
Is this her Joker origin story?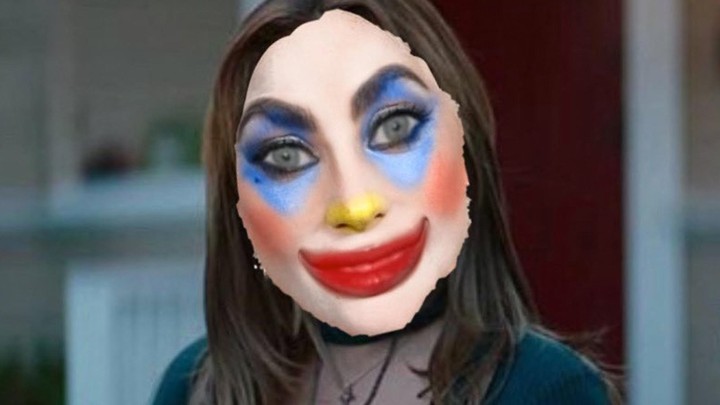 Image via Twitter
Todd Phillips' Joker probably didn't need a sequel. In many ways, the film's release heralded 2019, the year of the clown, and that's where it should have perhaps stayed. The Oscar-nominated, Joaquin Phoenix-starring movie with a pseudo arthouse take on the backstory of the infamous Batman villain spawned a thousand discourses upon its release, was called a masterpiece as well as a total shitshow, and has even been criticised for seeming to empathise with white nationalist and incel terrorism.
For better or worse, more Joker is in our future: a sequel, tentatively titled Joker: Folie à Deux, was announced via social media last week. But according to The Hollywood Reporter, a certain Miss Stefani Germanotta is in early talks to star as Harley Quinn in the new movie, which is currently being pitched as a musical. We're listening.
What is Joker 2 going to be about? And what can we expect from Lady Gaga's character?
Though details at this stage are scarce, the film's working title is a reference to a medical term for an identical or similar mental disorder that affects two or more individuals, suggesting that Gaga's Harley Quinn will be a co-lead to the titular Joker, and share in his acute psychic distress.
Her role is said to be a different DC universe incarnation of the character – the Joker's infamous partner-in-crime and love interest has been most recently portrayed by Margot Robbie, whose pink-and-blue pigtails can be seen in the Suicide Squad movies and Cathy Yan's Birds of Prey.
Maybe, more than the follow-up to its 2019 predecessor, Joker 2 will be a spiritual sequel to A Star Is Born, the 2018 Bradley Cooper vehicle. Within the frame of a movie-musical, Gaga will play the young, lively yet vulnerable girl in the thrall of a man who refuses to go to therapy: they will sing to each other, have depressing sex and perhaps even piss themselves. Cinéma.
So is she confirmed to star?
No, but it's undeniable that Gaga's Harley is an exciting prospect: think of the potential villainess outfits, the inevitable line ad-libs, the almost certainly deranged press tour. Nothing is set in stone just yet, but it's worth noting that Stefani and Todd already have a working relationship dating back to when the director was a producer on A Star Is Born. It's all connected!
Who else is in it?
Only Joaquin Phoenix has been officially cast in the film so far.
When is the release date?
TBA! But if one thing's for sure, there can be 100 people in a room, and 99 don't believe in you, but one does.