Pictures of queer lovers naked on a Mexico beach
Separated by the Atlantic, photographers David Mesa and Julian Camilo fell in love over lockdown and captured their first real-life meeting.
Photographers David Mesa and Julian Camilo fell in love in the midst of the pandemic, but were separated with little chance of an imminent IRL meeting -- David in Spain, Julian in New York. Over lockdown, their love blossomed over daily FaceTime calls. They knew that when they would meet face-to-face, it would feel like a revelatory moment.
So, naturally, as photographers, when they finally came together in the beach town of Oaxaca, they documented it all: not simply the happy, joyous first encounters, but the quieter moments too. The resulting photo series, Yo quiero contigo, is a moving, seemingly boundless exercise in capturing the love between two people. Together they swim naked on the beaches as the sun sets, the sky lit up in oranges and purples, touch each other under the dinner table, and lie on top of one another, their bodies intertwined.
Here, they share these images and describe their unique love story, what the series didn't capture, and how they see beauty manifest in each other.
Can you describe the circumstances in which you first met?
Julian: David and I had a lot of mutual friends and both being Colombian also had ties that rooted us back home. It wasn't until COVID hit that we both took our friendship to another level. I recently lost my job and was spending all of my time at home. We decided to FaceTime one day and have been talking ever since.
David: We initially met through Instagram in August 2018, at that time I was living in Colombia and had just graduated from Photography University in Bogotá, and Julian was living in New York.
What were those initial conversations like online?
Julian: David helped ease my anxiety during those first months of lockdown. He was in Spain and I was here in New York. The time difference was never an issue because we both had nothing to do throughout the day. I would wake up and he would be the first person I would talk to. We would share recipes of exciting, new things to cook, I would share with him some at home workouts and he would show me new ways to experiment with my photography.
David: The first connection I felt with Julian was when he told me he was also from Colombia. We would send each other flirty messages from time to time. After about two years, right when the pandemic started, Julian texted me one day and told me to FaceTime him whenever I want someone to talk to. We FaceTimed every day since then.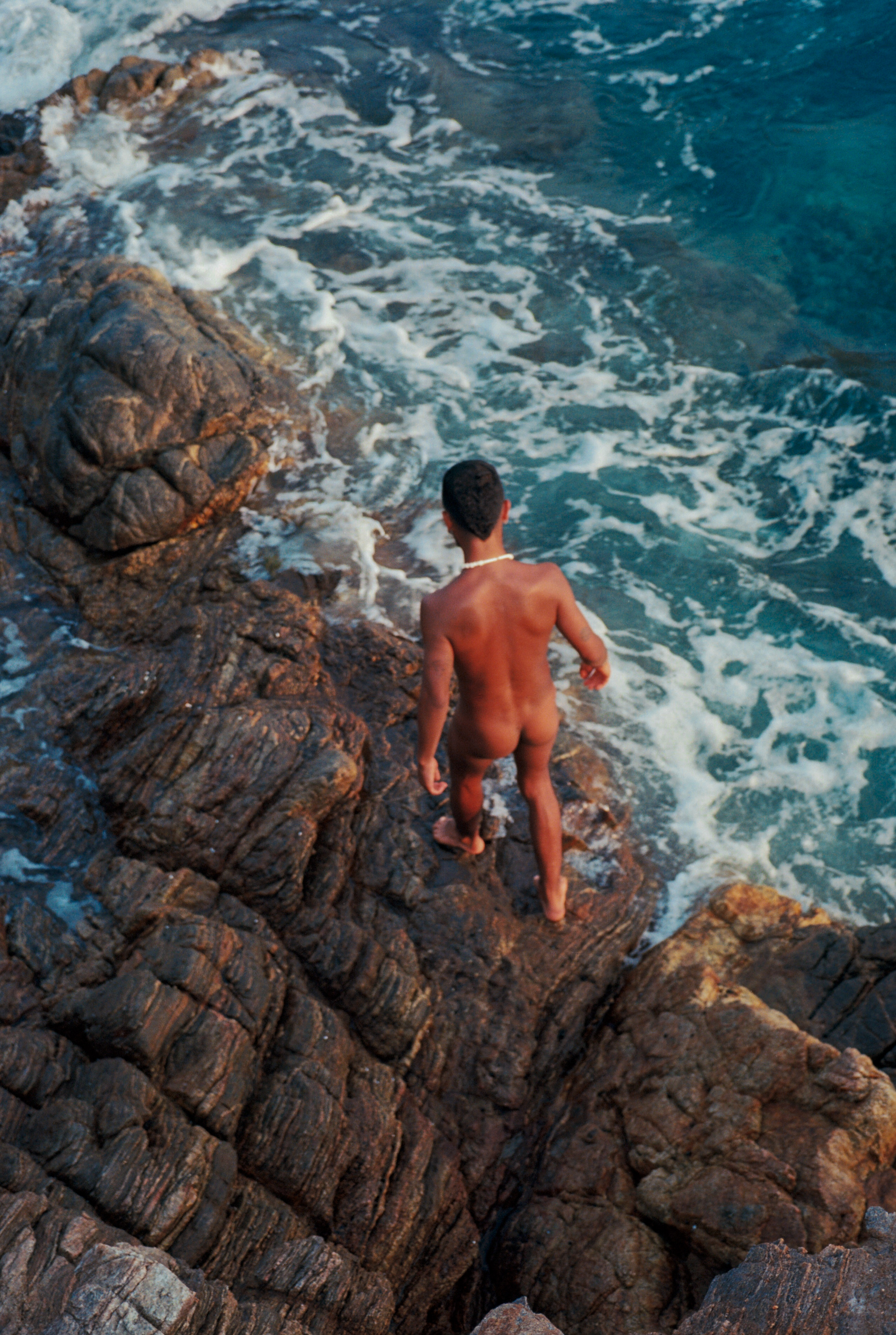 Describe the feelings you each had shortly before you met face to face.
Julian: I would say I was nervous, excited but most of all ready. I also had my fair share of doubts. Would our feelings be the same in person?

David: I was feeling everything: love, happiness, fear, nervousness, and satisfaction all at the same time.
Why did you choose Oaxaca as the meeting point?
Julian: It was my first time in Mexico and I wanted to stay in a small town on the beach, in the middle of nowhere. We stumbled upon a town called Zipolite. We were not aware of it when we booked, but it turns out Zipolite has one of the world's top nudist beaches. It was liberating being somewhere where no one knew who we were and where we could spend our days together on the beach fully nude.
David: We wanted a quiet place, away from the city … a paradise.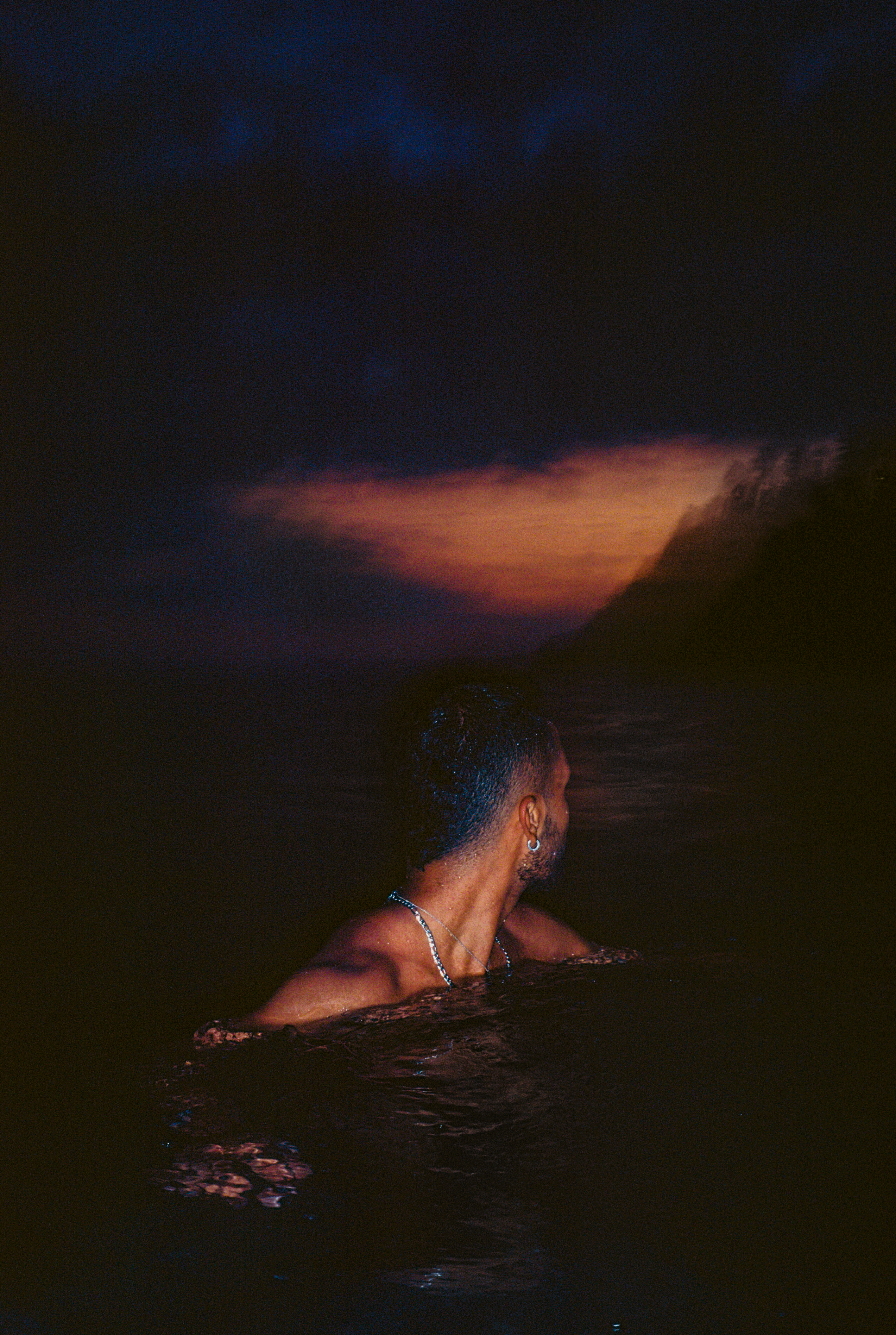 You freely capture the aftermath of sex, nudity and moments of real intimacy. Can you explain the boundaries of this documentation? Were there any?
Julian: We knew we both wanted to document our trip as honest and raw as possible. My only boundary was that I wanted to approve whatever photo he would want to use in the future.
David: That's right, we decided that we wanted to see each other's photos before making a selection, and that we would censor the photos if published.
Do you each have a favourite image?
Julian: My favourite image is one I took of David out on the rocks off the water. The locals told us Zipolite Beach literally translates into Beach of the Dead because of the dangerous, strong currents in the water. I remember when he walked off, so close to the water, I was so nervous a wave would wash him away. I had to get that picture on the first shot because I was scared of what would happen if he was out there for too long.
David: It is very hard for me to choose a favourite image. All are so special to me and have a story behind them. But I can tell my favourite picture is the self-portrait of both of us in the mirror, where Julian is holding me and I am holding my camera.
What do you find most beautiful about each other?
Julian: I love the relationship we have been able to form through the distance. It really gave us time to get to know each other before jumping into the physical. I love how gentle and sweet David is and I admire his creativity and talent. He continues to inspire me every day.
David: To begin with, his physical beauty, I am very attracted to him. But on a deeper level, I find his sensitivity, intelligence and sentimentality most beautiful.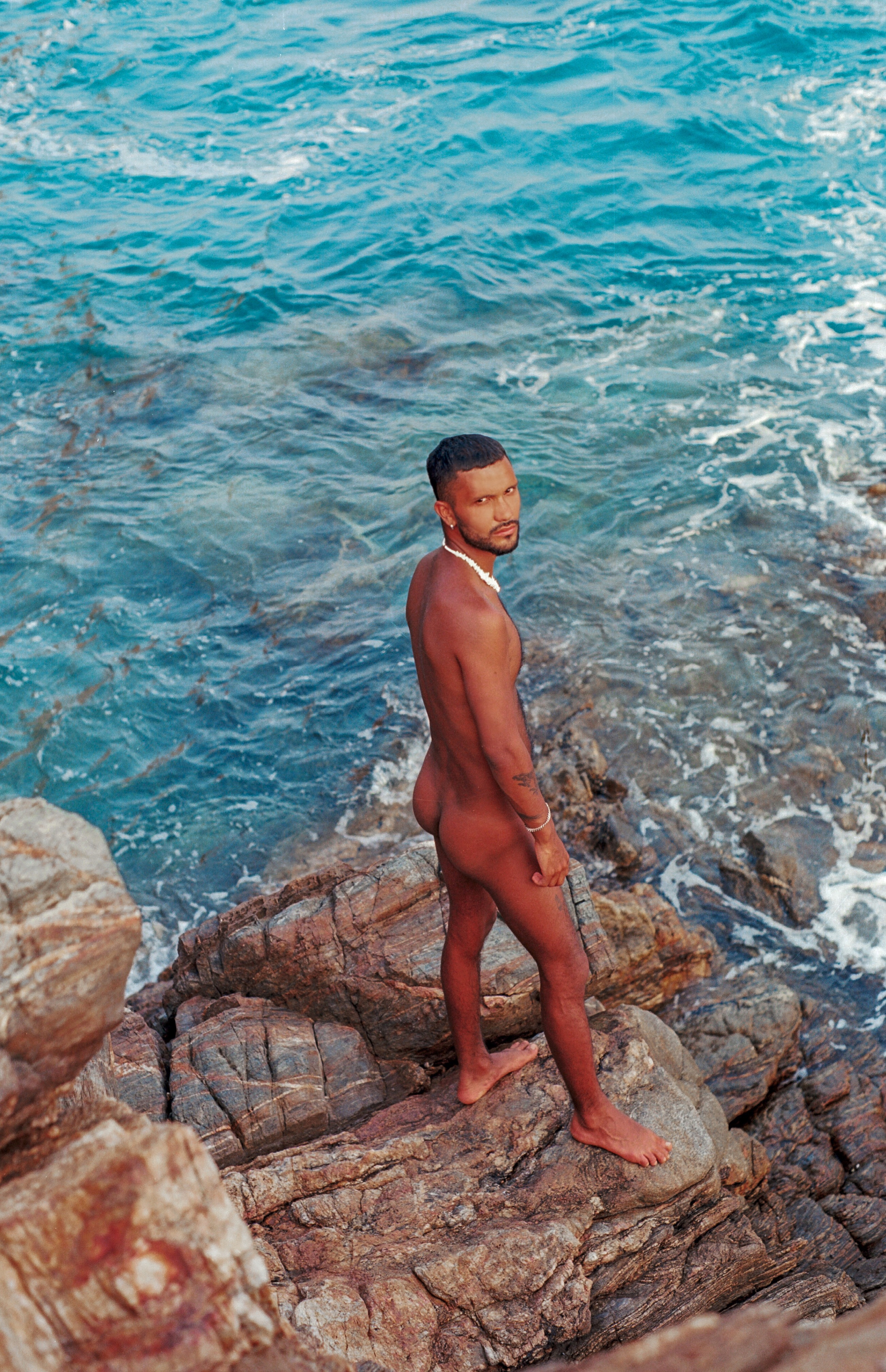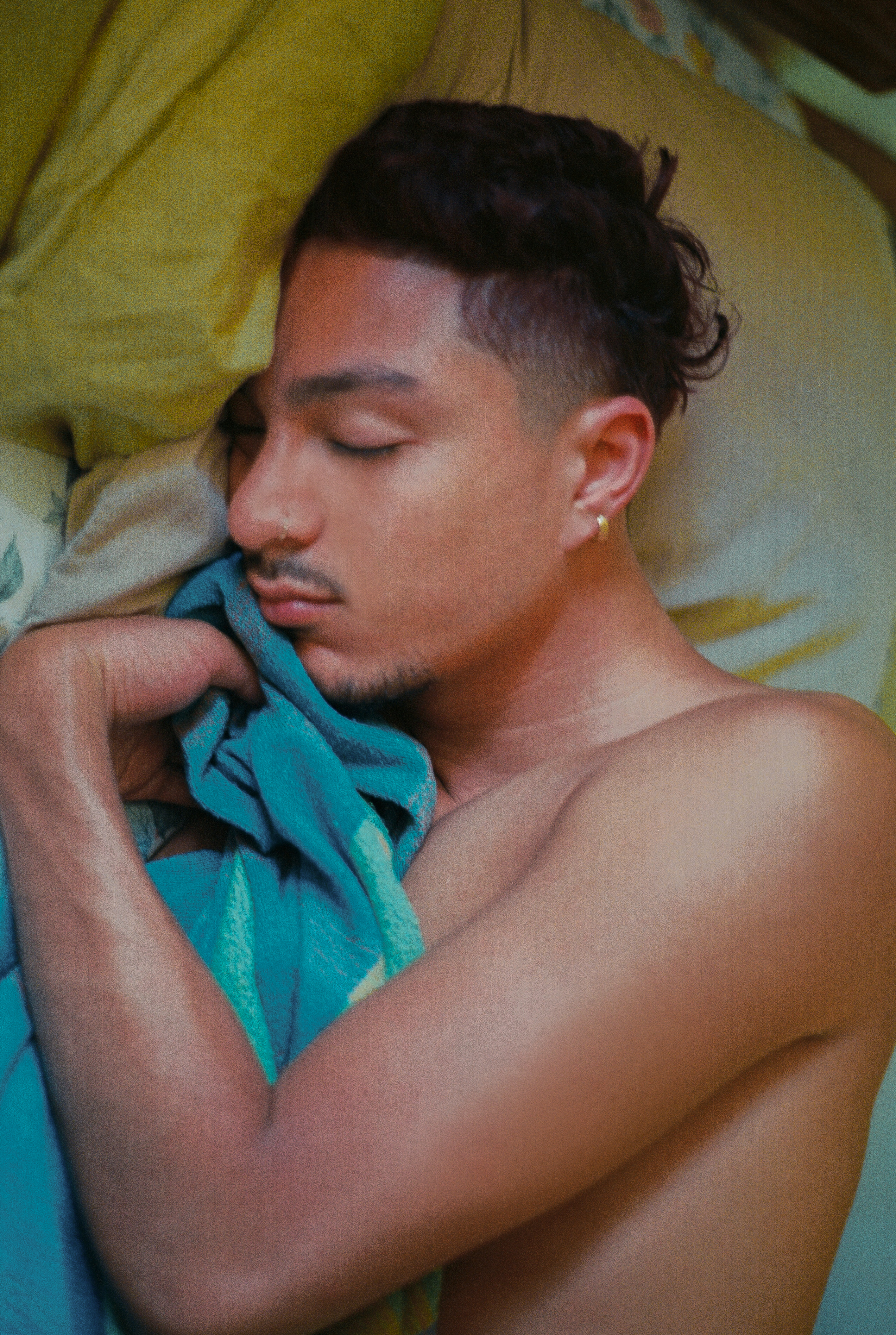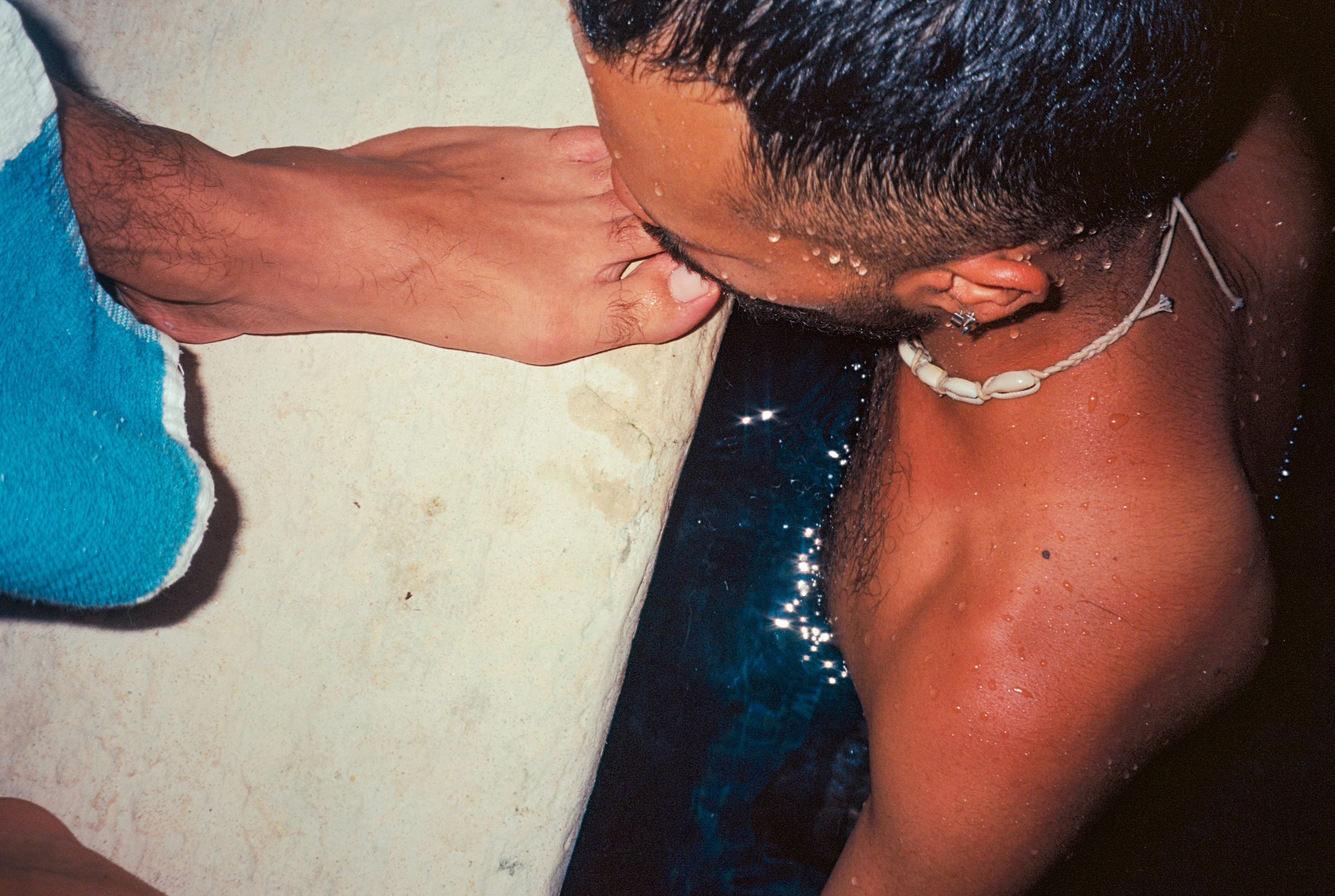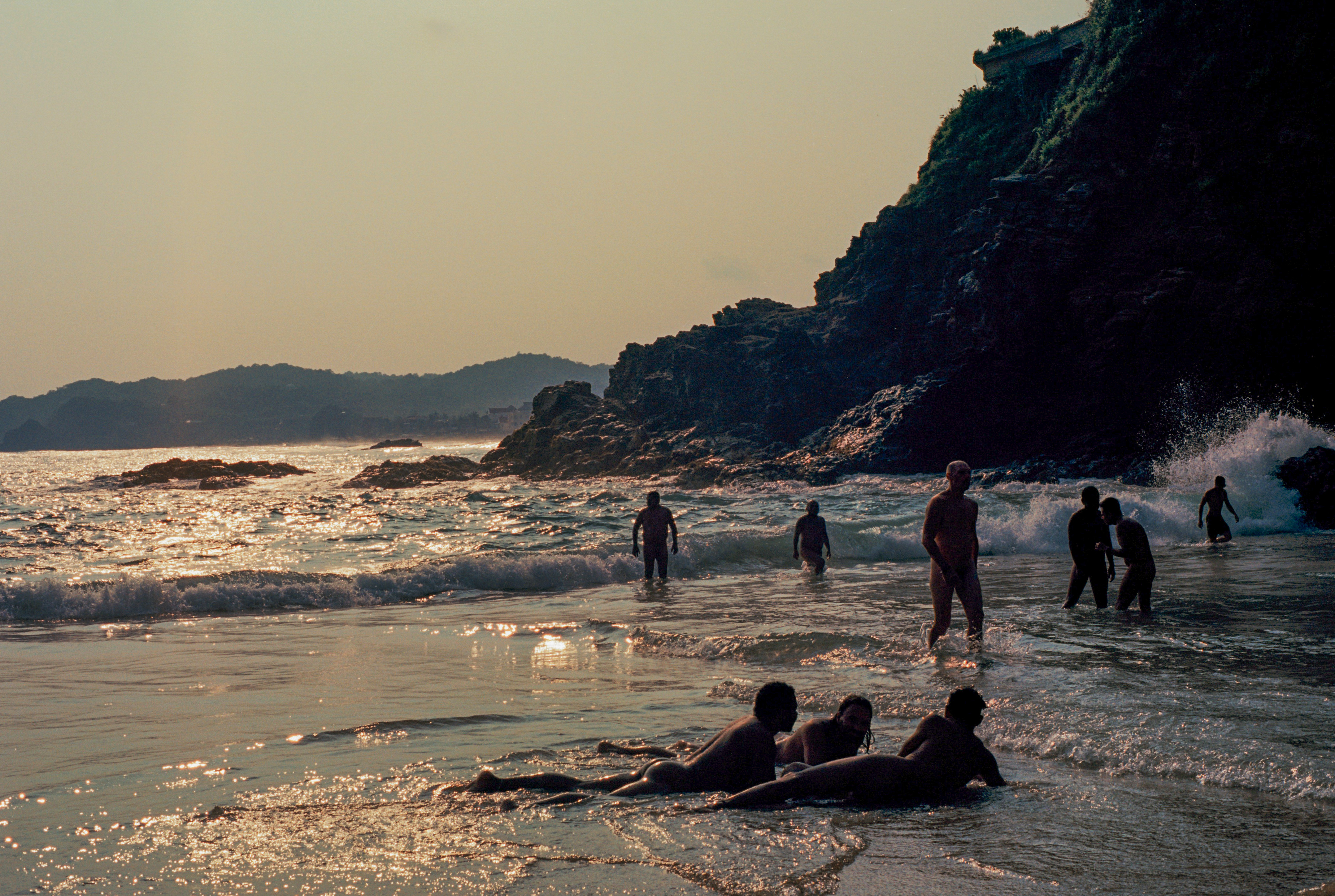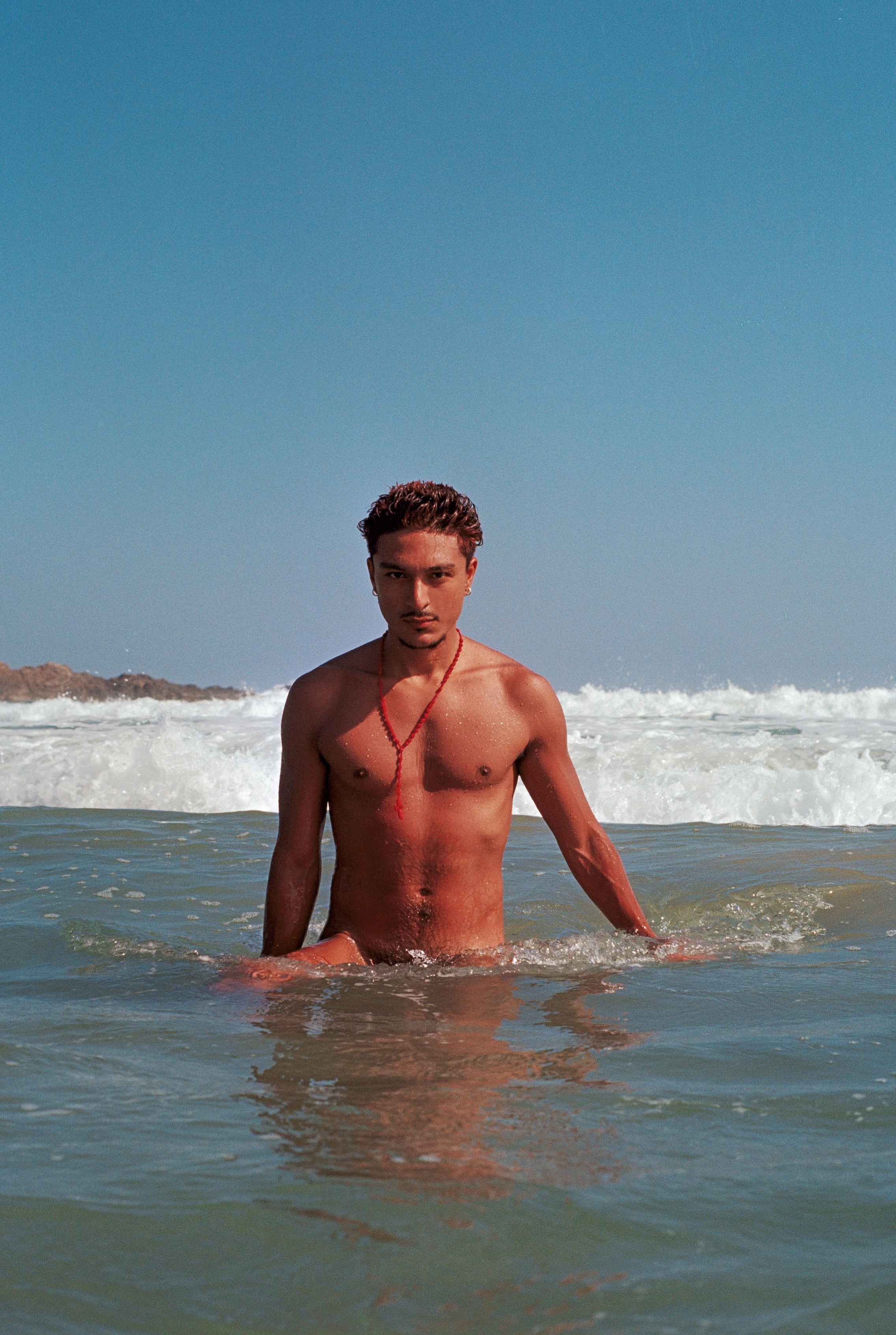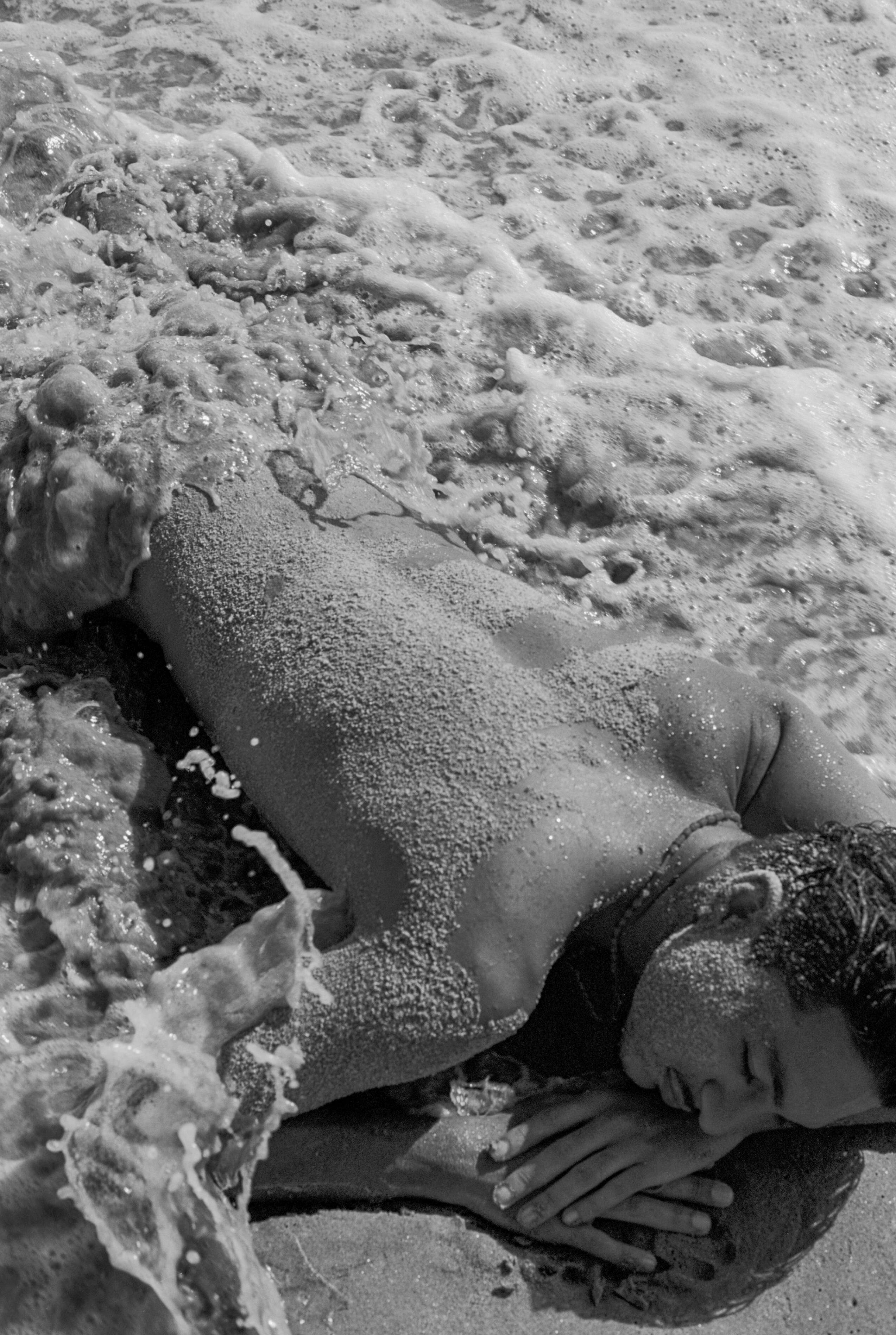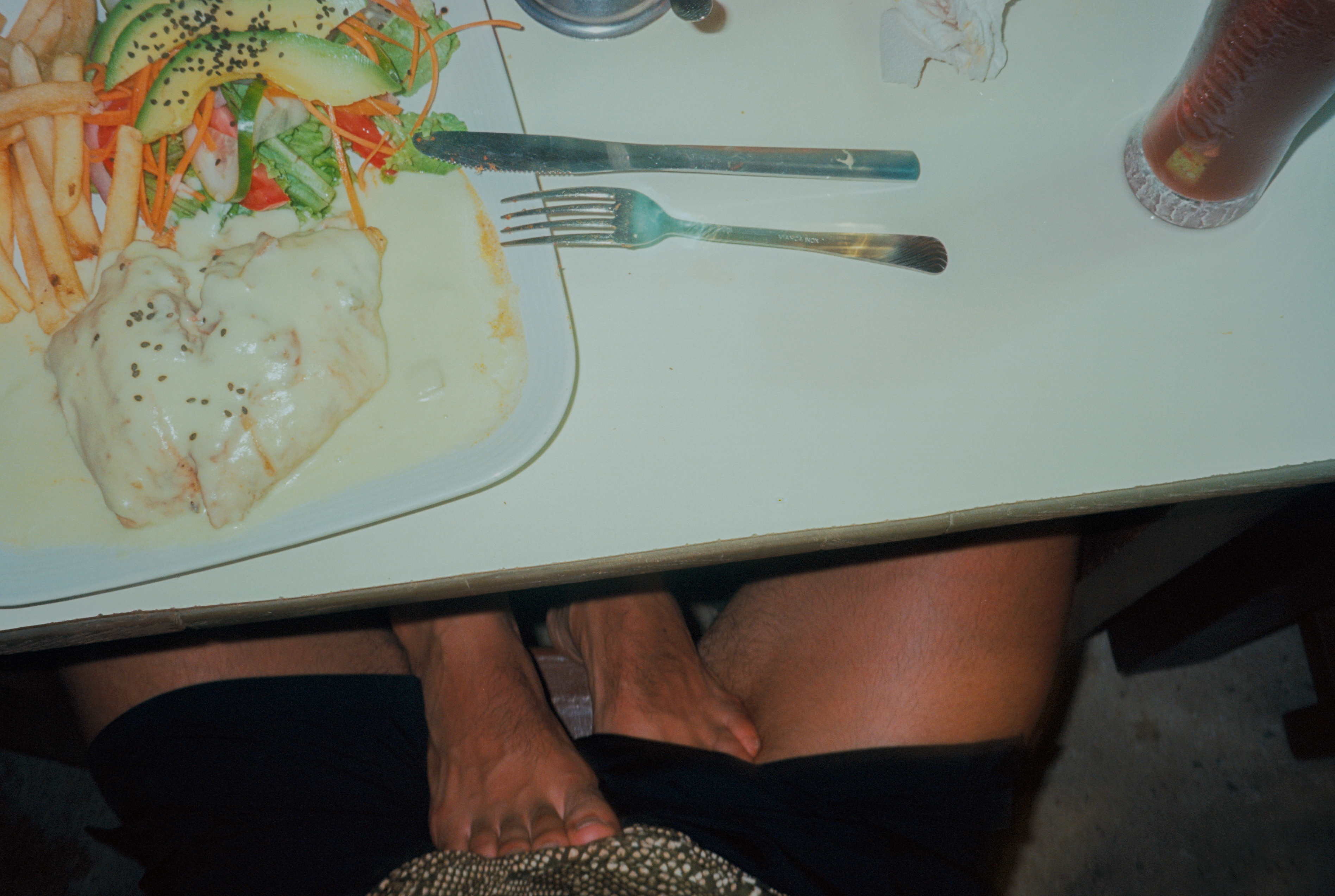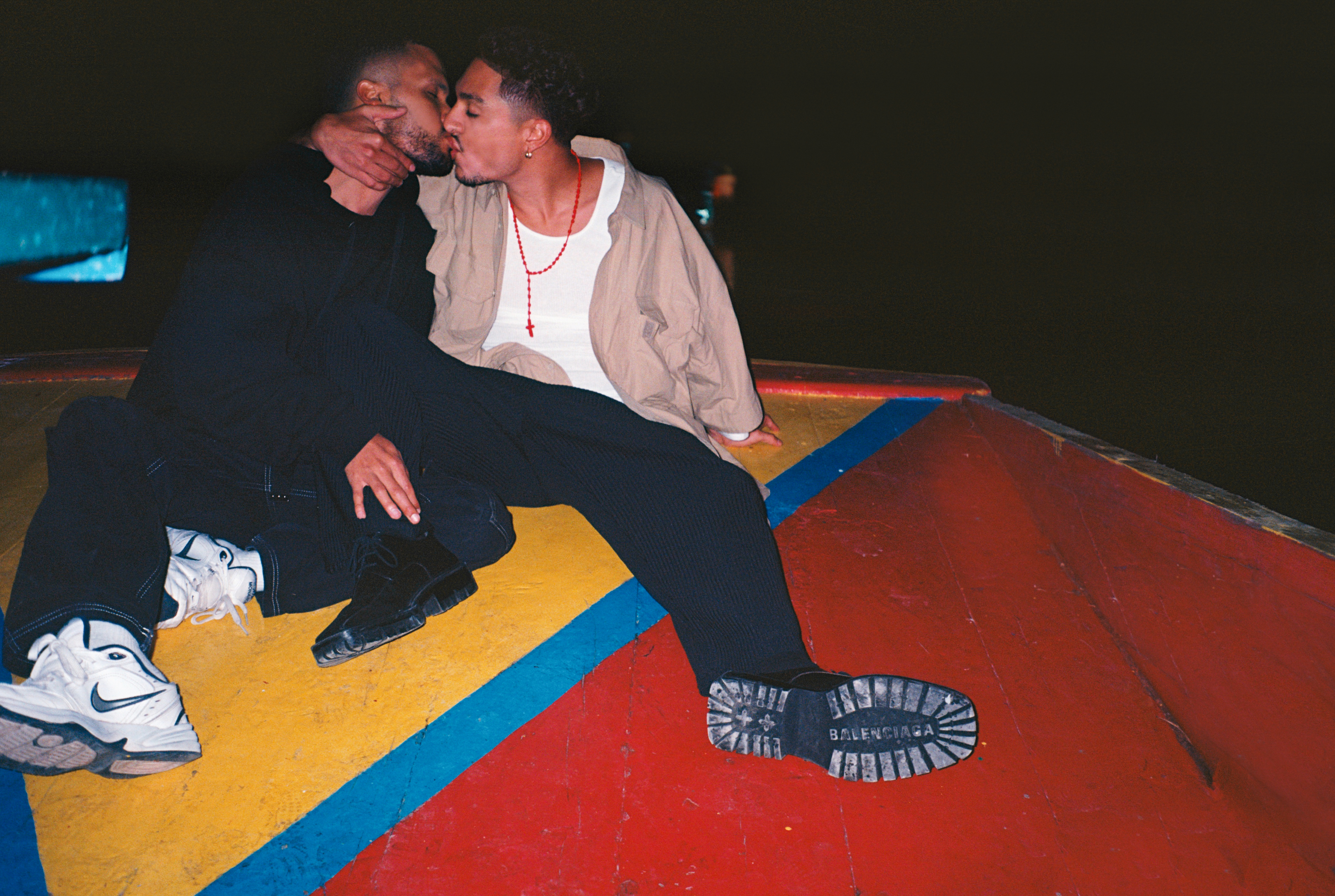 Credits
---
Photography David Mesa and Julian Camilo