Gillian Laub's photos reveal America's divisions through her own family
Alienated by her family's support of Trump, the photographer began shooting 'Family Matters' as a way of bridging their political divide.
|
29 September 2021, 7:00am
On a brisk winter afternoon in 1999, Jewish-American photographer Gillian Laub stepped onto the streets of New York's Upper East Side to enjoy a cigarette in between classes at the International Center of Photography. As she stood there, a Norwegian classmate spotted a gaggle of older women adorned in lavish furs and brightly coloured lipstick walking down the block. He found them vulgar and called them as much. Gillian nodded along -- until recognition struck.
"Gillian, oh my gawd, what are you doing up here?" her grandmother Bea screamed, the thick Bronx Yiddish accent filling the air like the full-bodied parfum of a potato knish served up piping hot from a sidewalk cart. Bea, accompanied by Gillian's mother and her Aunt Phyllis, enveloped her with an effusive display of hugs and kisses, before rejoining a larger group of ladies making their weekly Upper East Side art crawl.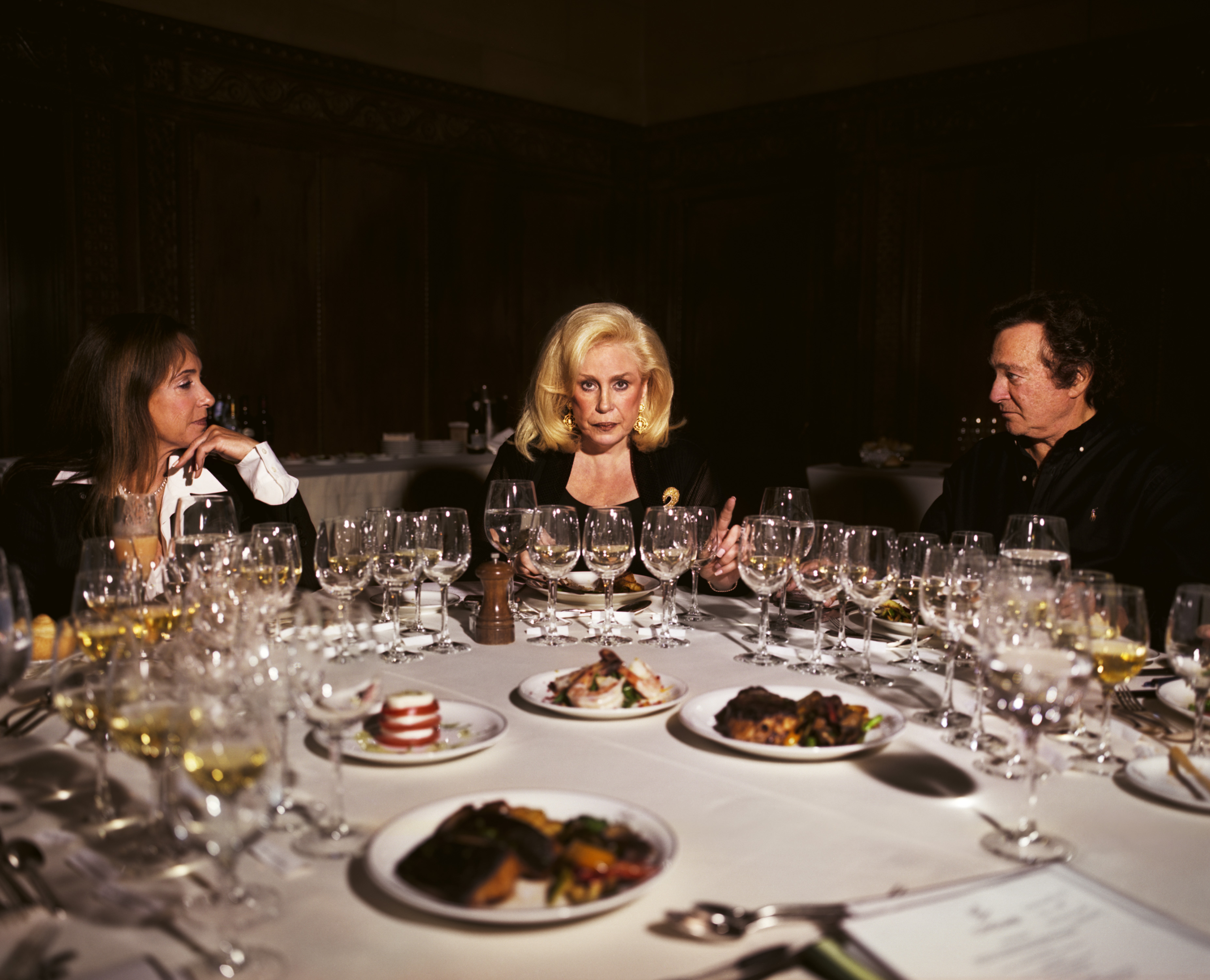 Gillian felt embarrassed, then defensive, wanting the Scandinavian student to understand and perhaps empathise with her family's rags to riches story; their exuberant show of wealth -- like their extravagant displays of affection -- was evidence of their fierce determination to overcome prejudice and discrimination. Gillian fought back the urge to explain how a series of anti-Semitic pogroms during the Russian Revolution of 1905 split both sides of her family apart. Her great-grandparents fled Ukraine and headed to distant shores, arriving in the US in the early 20th century to make a better life for themselves.
Like many Ashkenazi Jews, the family simultaneously assimilated into whiteness where possible, and maintained their traditions to forge a distinctly American identity. Like Larry David's irrepressible character on Curb Your Enthusiasm, they were intense, showy, and expressive folk, revelling in the material pleasures of life and unafraid to kvell (Yiddish for "feeling happy and proud") like a rooster at dawn. Yet this very behaviour has been derided as "shameless" for their abject refusal to abide by the standards of decorum defined by WASPs.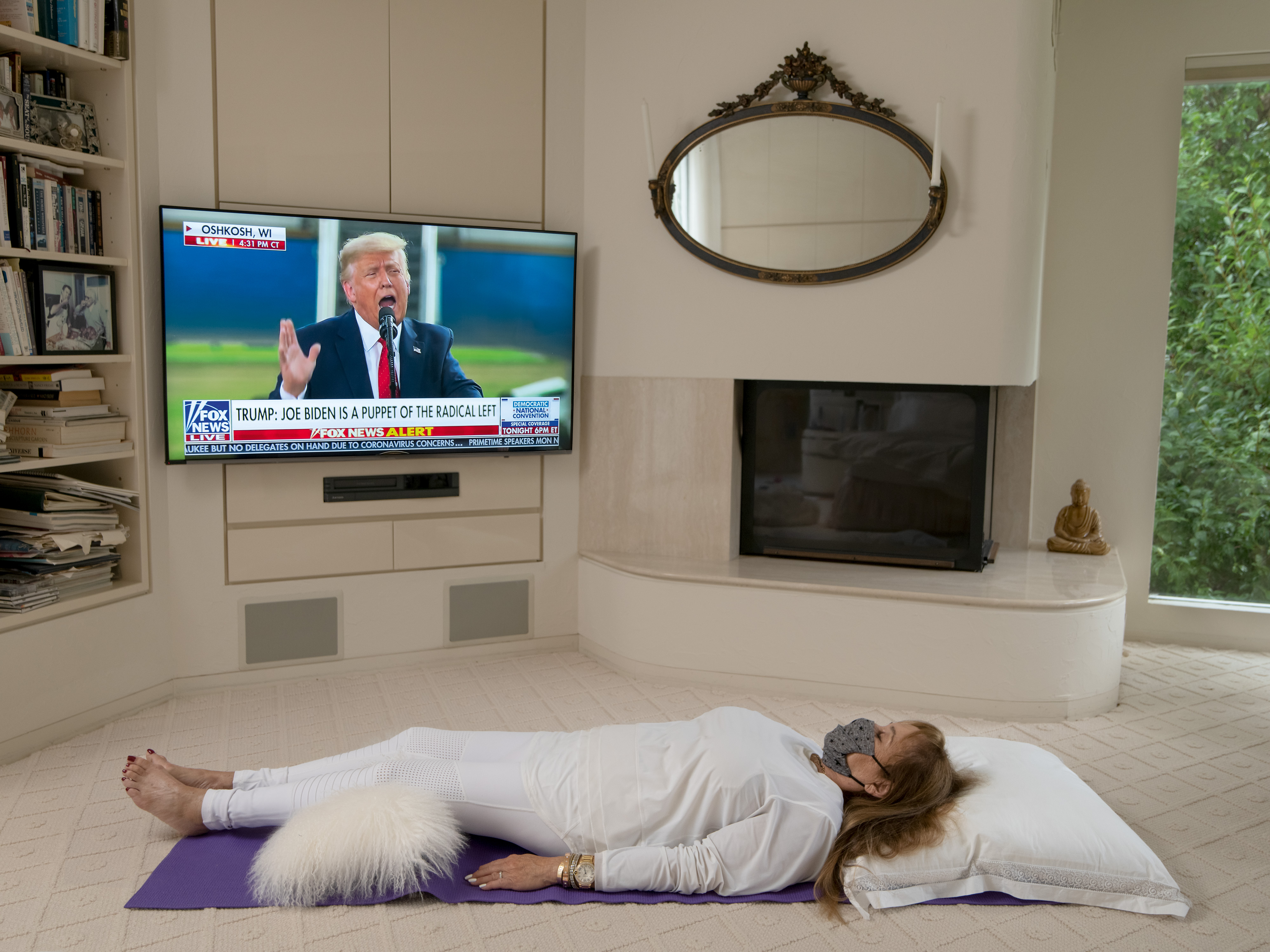 "When you point out somebody as being authentically themselves, shouldn't that be celebrated?" Gillian says. It's a question she has asked from the very outset of her photography career. In 1999, Gillian memorably published images of her family in furs and cropped coiffures getting out of a luxury sedan on the "What They Were Thinking" page of New York Times Magazine. "We like our comforts," Grandma Bea explained. "At this stage of our lives, we've earned them."
It was an instantly recognisable image to a large portion of the paper's readership, many who were undoubtedly nodding in approval over Sunday brunch: a bagel and schmear (of cream cheese) and a few slices of Nova lox, perhaps a little pickled herring or chopped liver for the more daring palettes. Recognising her family as ideal subjects, Gillian continued photographing them on holidays and gatherings, as well as occasionally casting them as models for editorials.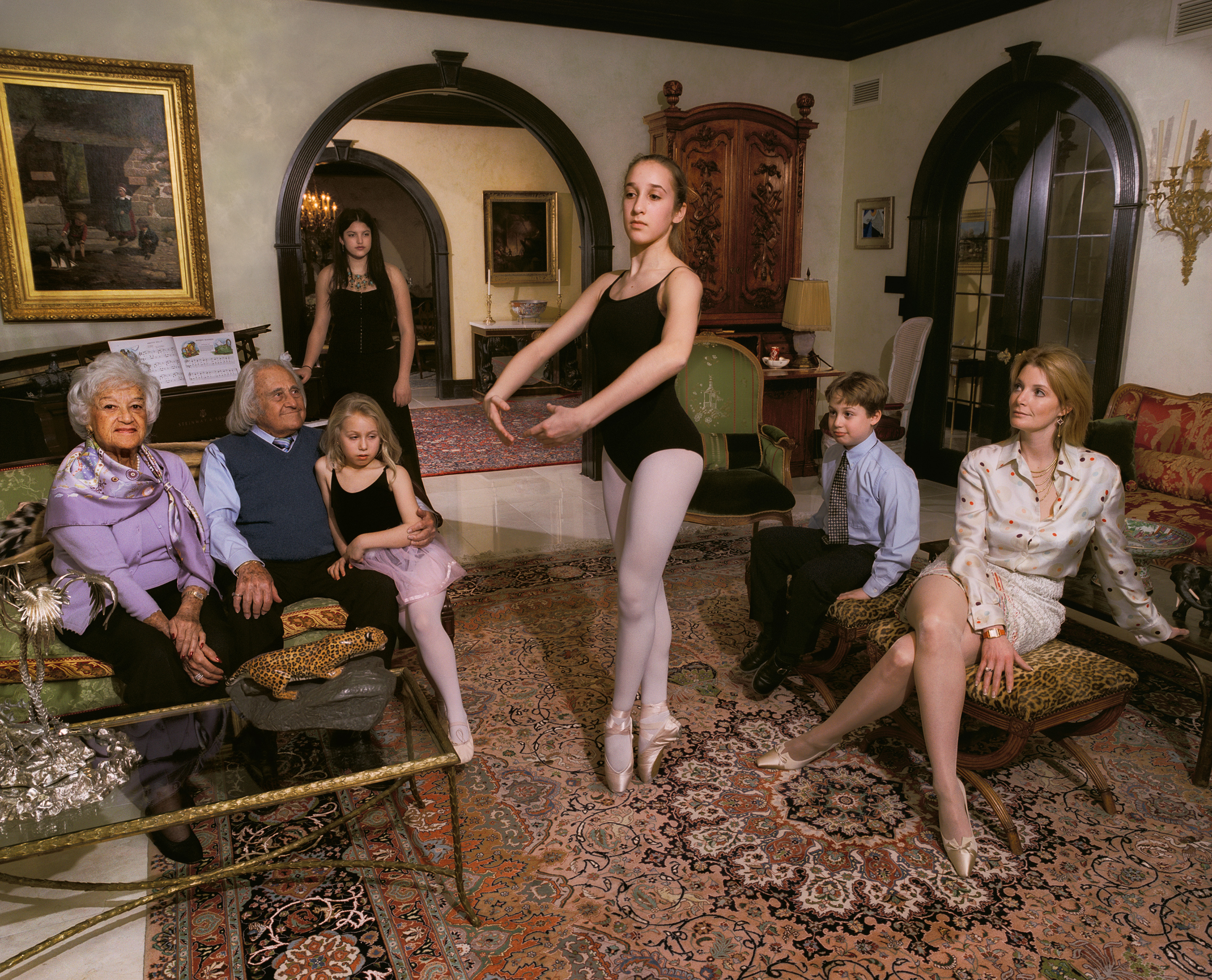 Gillian's carefully crafted portraits capture an extraordinary cast of characters living their best lives, surrounded by a wealth of theatrical expression, gesture and taste. "An anthropologist would do really well to go through the interiors of my family's homes," Gillian says, describing the interiors as reveal as the people themselves. "I was fascinated by my cousin's home, as seen in the picture of Jamie practising ballet for the family. It's a brand new home that's made to look old, like trying to be connected to a history while finding your own place in America. They really made it. They were building the American Dream."
But at what price? That question lies at the crux of Family Matters, the new book and exhibition on view at the International Center of Photography. In a truly full-circle moment, Family Matters is Gillian's most personal work to date. The series opens with a portrait of her maternal grandfather, Irving Yasgur, a well-tanned older man who stands proudly in his vegetable garden wearing zebra-print bathing trunks, athletic sandals and a gold chain. Irving's father, Joseph, escaped the pogroms with his two brothers, arriving in the Bronx where he began purchasing buildings and established a large, family-run real estate company.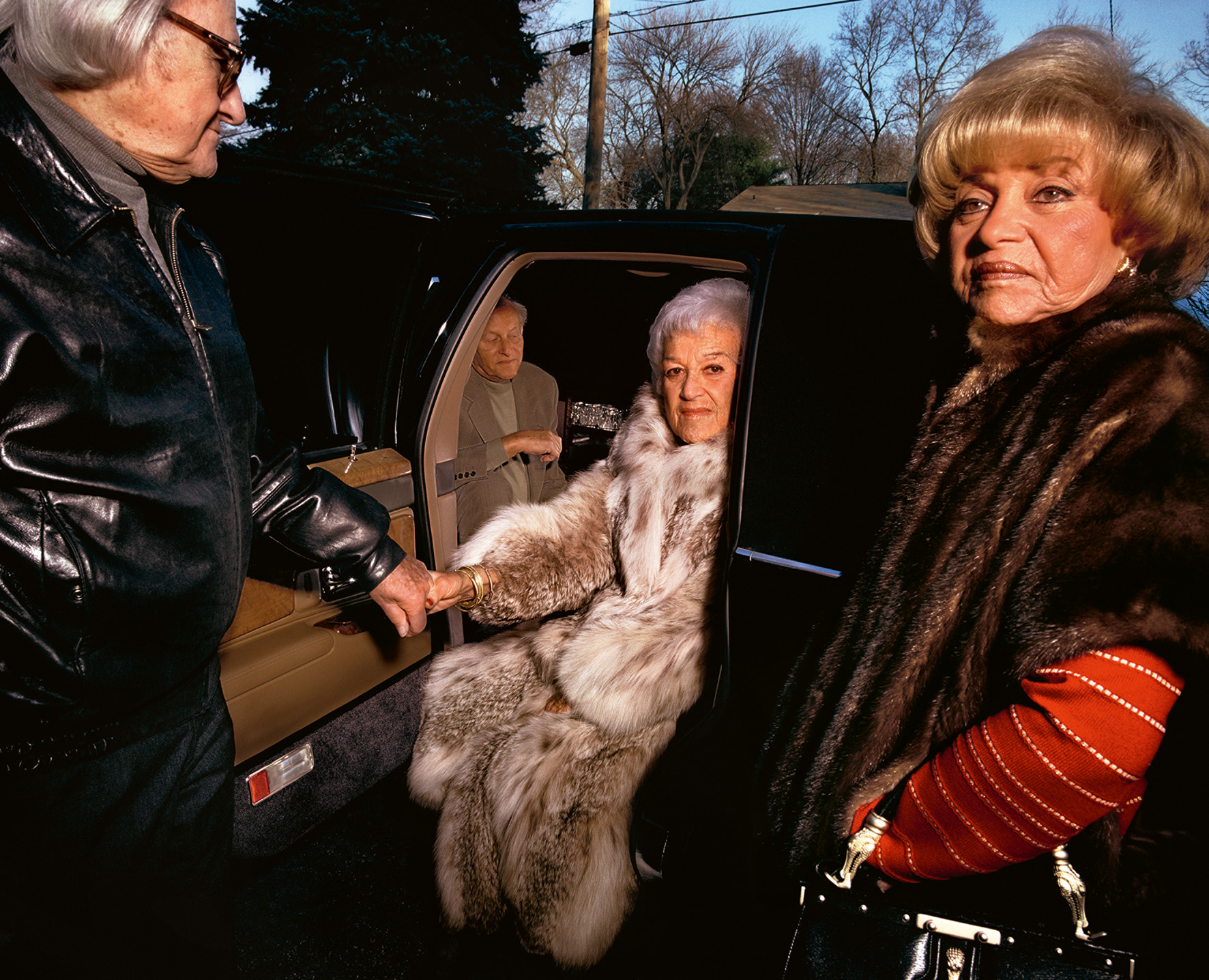 In the 80s, Gillan's father expanded the family business into residential housing for low-income residents, ironically allowing them to move to Chappaqua, a posh town 30 miles north of New York City, where Bill and Hillary Clinton lived after leaving office. But paradise, such as it was, was littered with anti-Semitism. According to Gillian, no Jewish or Black people were allowed into the exclusive clubs until the Trump National Golf Club in Westchester opened without restrictions in 2002 -- her father joined immediately.
Perhaps this is where the seed was planted; it's impossible to know, but suddenly Family Matters, which had been a mish mash of mishpucha and mishegas (Yiddish for a "mixture" of "family" and "craziness"), takes a sharp turn as Gillian's parents declare their support for the real estate magnate turned reality show host in his bid for the presidency in 2016. Gillian includes selections from the family group chats where she takes a hard line against Trump, and all hell breaks loose.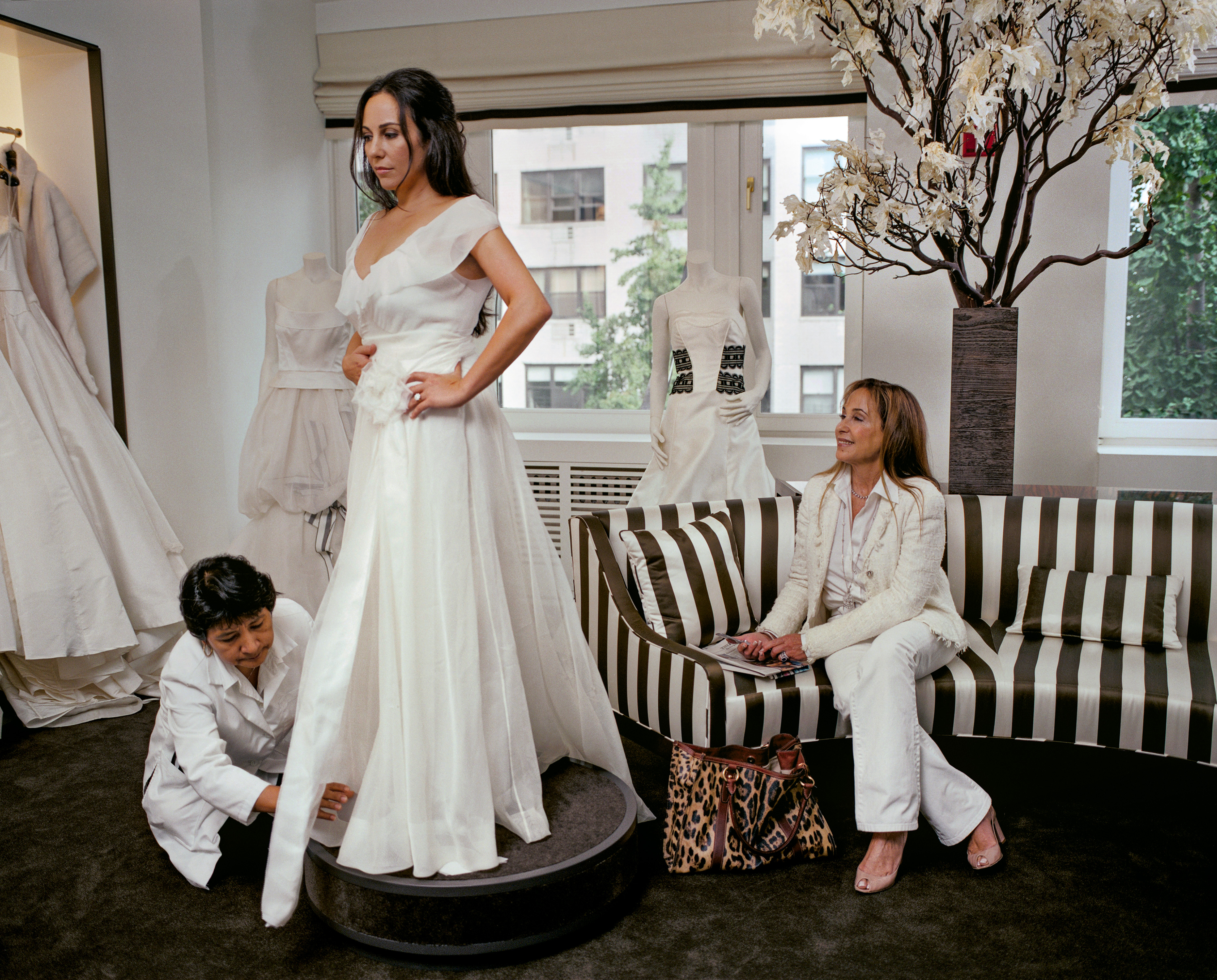 Trump's rise to power marked a striking political divide that lies at the nation's very core and, with Family Matters, Gillian reveals the impact of this divide on her family — a divide she has navigated throughout her photography career. Over the past 20 years, Gillian has focused on the ways in which historic conflicts play out in real time in communities around the world. Whether travelling to Israel after the Second Intifada to explore the lives of Jews, Palestinians, Arabs and Lebanese families for Statement or looking at ongoing segregation and racism in small town Georgia for Southern Rites, Gillian believes photography can be used as a means to find common ground.
"My work is about building connection and community," Gillian says. "I believe we're better off together than we are apart, so how can I not do that with the people who are so close to me? It just goes against everything I believe as a human and an artist. I was going to figure it out and I was lucky that I had the tools of my work to help me process it."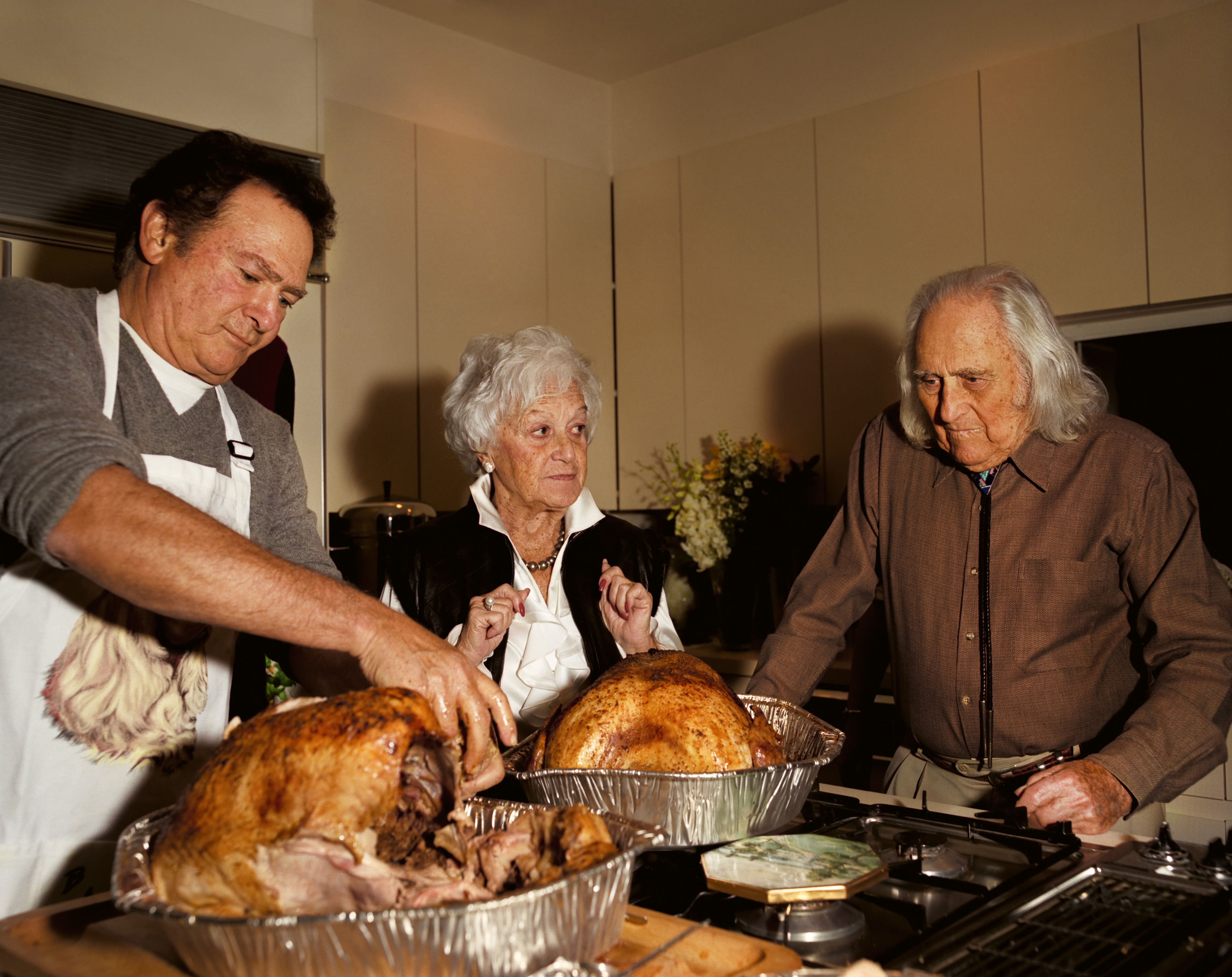 Gillian shares a text her father sent after receiving a copy of the book. Amid all the rawness, conflict and pain, he shares his admiration for his daughter despite how he feels she characterised him. "There's something so profound about unconditional love. For me that is more important than anything," says Gillian, whose work is fraught with contradictions and unanswered questions, but is also layered with consideration, care, trust and respect. It sparkles and shimmers along the surface, but it also runs deep, replete with landmines and diamonds in equal parts. Family Matters will raise your blood pressure then wrap you in a hug. It's beautiful, complex and messy, as so many families are.
Gillian Laub: Family Matters is on view at the International Center of Photography in New York from September 24, 2021–January 10, 2022.