Buy this sexy art to support erotic artists and the queer community
Artsy's 'Sexology 101' art auction, curated by Brooke Wise, is here to school you on erotic art and raise funds for the Tom of Finland Foundation.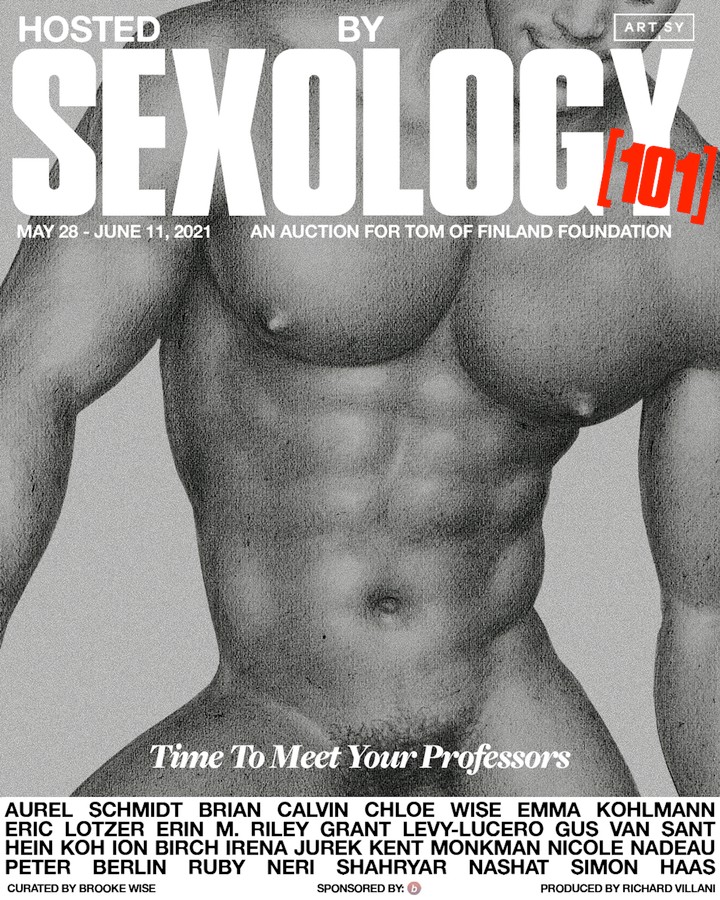 What is it that a Gus Van Sant watercolor portrait of a man reclining with his legs spread open, a Chloe Wise painting of her boyfriend's "juicy man booty," and a seductive side-eye nude by Simon Haas, have in common? Aside from being three, highly-coveted works by the above auteurs, each piece of art is a highly-erotic celebration of sexuality and the naked male form. And they're all up for sale in Artsy's latest benefit auction, titled Sexology 101, to support the Tom of Finland Foundation, a nonprofit organization that serves to protect, preserve and promote erotic art and artists in the LGBTQIA+ community.
The foundation was founded by the legendary artist Tom of Finland and his partner Durk Dehner in 1984 to offer a safe space for erotic art, and in response to the era's discrimination against work that depicted sex or generated a sexual response. Today, the foundation hopes to continue to educate the public on erotic art and more inclusive attitudes about sexuality, in part with Sexology 101. The auction, which runs now through June 11 and is curated by Brooke Wise, features nearly two dozen artworks by the likes of Chloe Wise, Gus Van Sant, Kent Monkman, Peter Berlin, Ruby Neri, Simon Haas and more, who school us on erotic art. The auction's name, Sexology 101, is a play on 'sex ed' class and the artists are your professors.
Before you hit the site to bid on the incredible works, we've asked Brooke to select some of her favorite sexy pieces that are up for auction. See which pieces Brooke recommends below, and check out the Sexology 101 auction on Artsy here. Grab your pen and paper, school is now in session…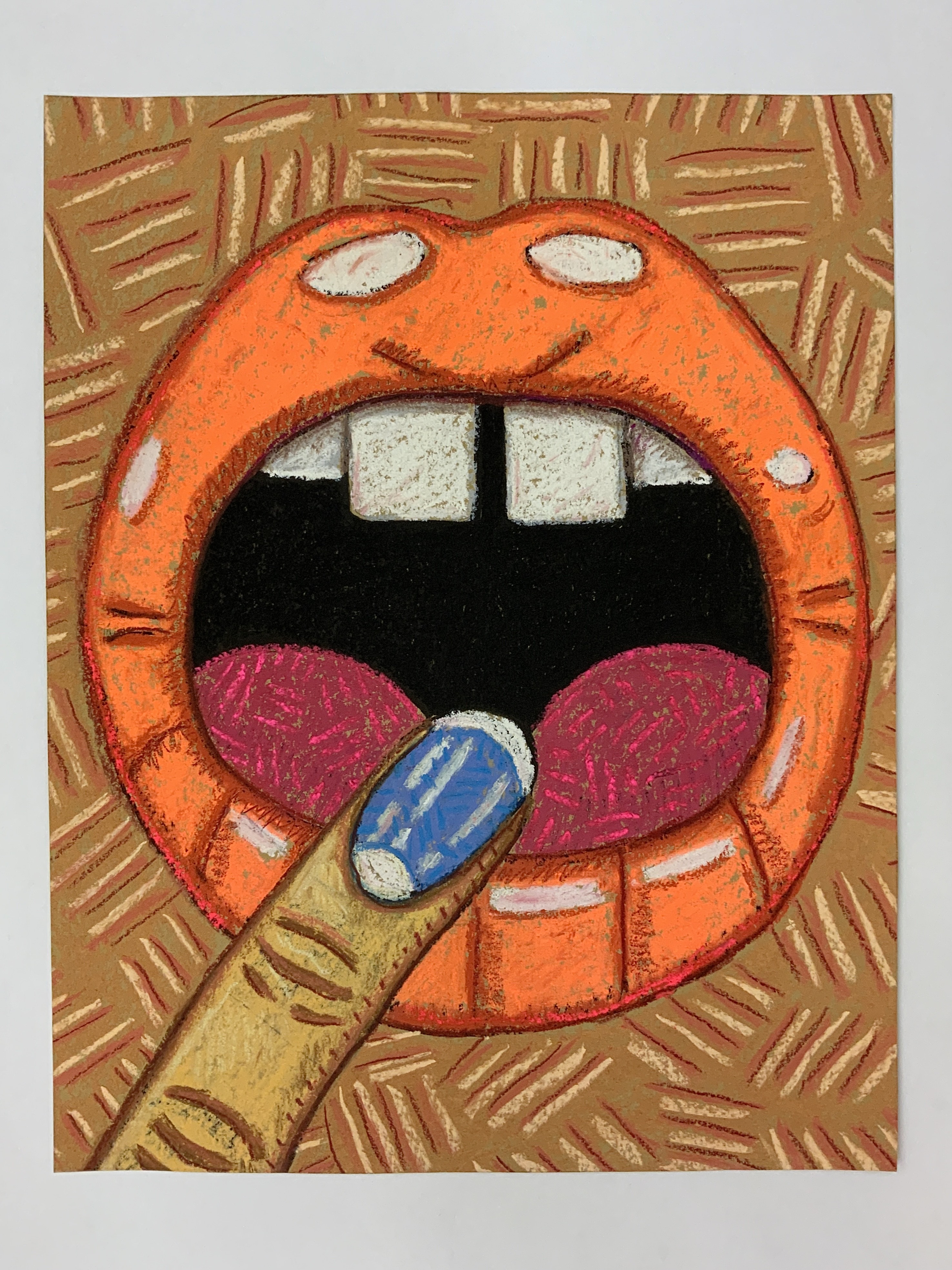 BRIAN CALVIN Grand Opening, 2021, Pastel on paper, 17.50" x 13.75"
"Brian Calvin submitted this piece of a mouth titled Grand Opening for the auction and it was absolutely perfect. This stylized orifice, if you will, hints at there being more beyond the mouth. Is this a point of entry? Is there another world behind this opening? In terms of sex positivity, the mouth signifies a lot — it can be seen as a celebration of kissing, oral sex or just the beauty of communication (and consent!)."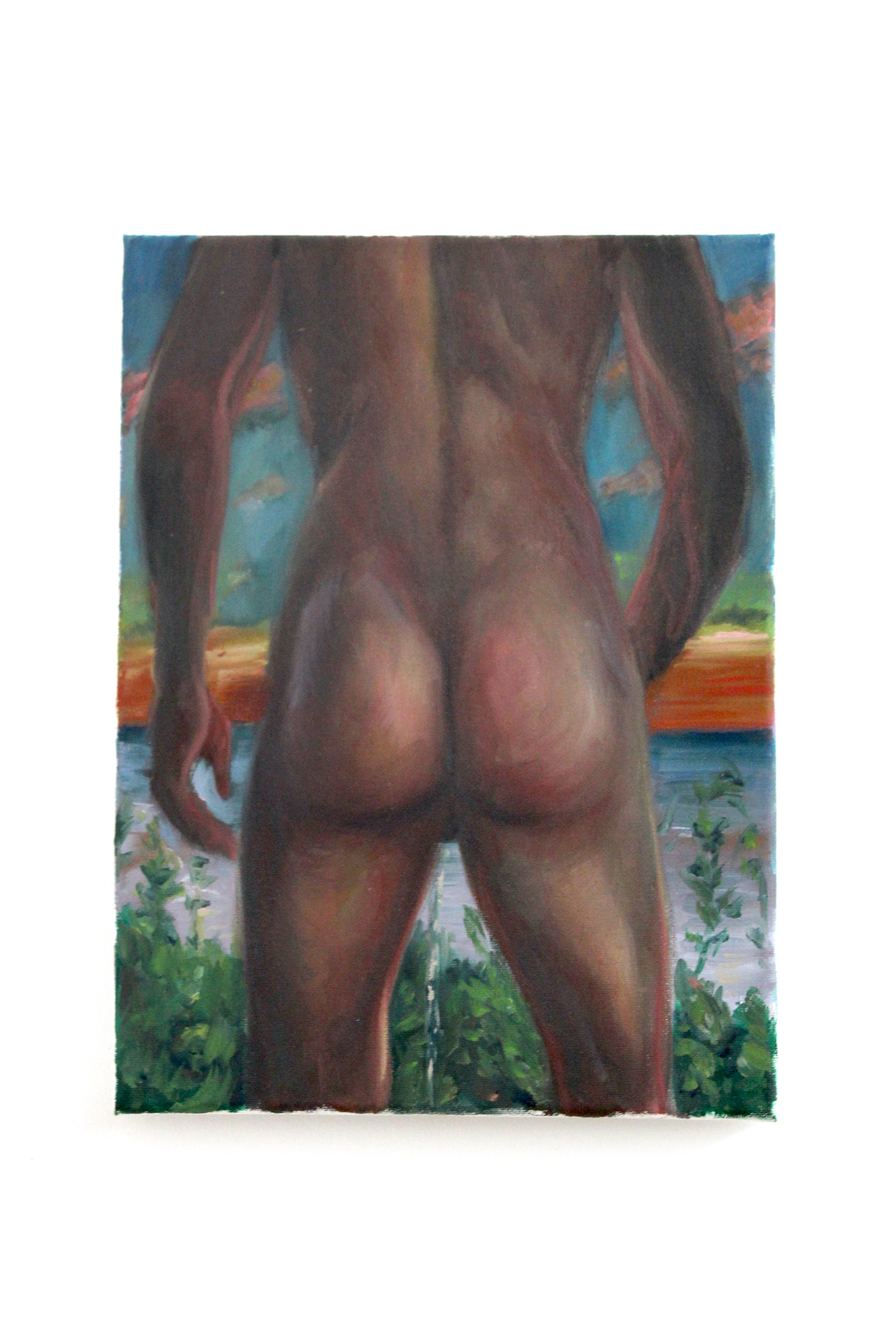 CHLOE WISE Eric Pissing at Sunset, 2021, Oil on linen, 12.00" x 9.00"
"When choosing a work by Chloe to include in the auction, there were a few that were fitting. We went with this one, of her boyfriend's 'juicy man booty', because we knew this would have been right up Tom's alley. A lot of Tom's works featured nude men out in nature, in sunlight, without shame and without censorship. This work celebrates those same themes."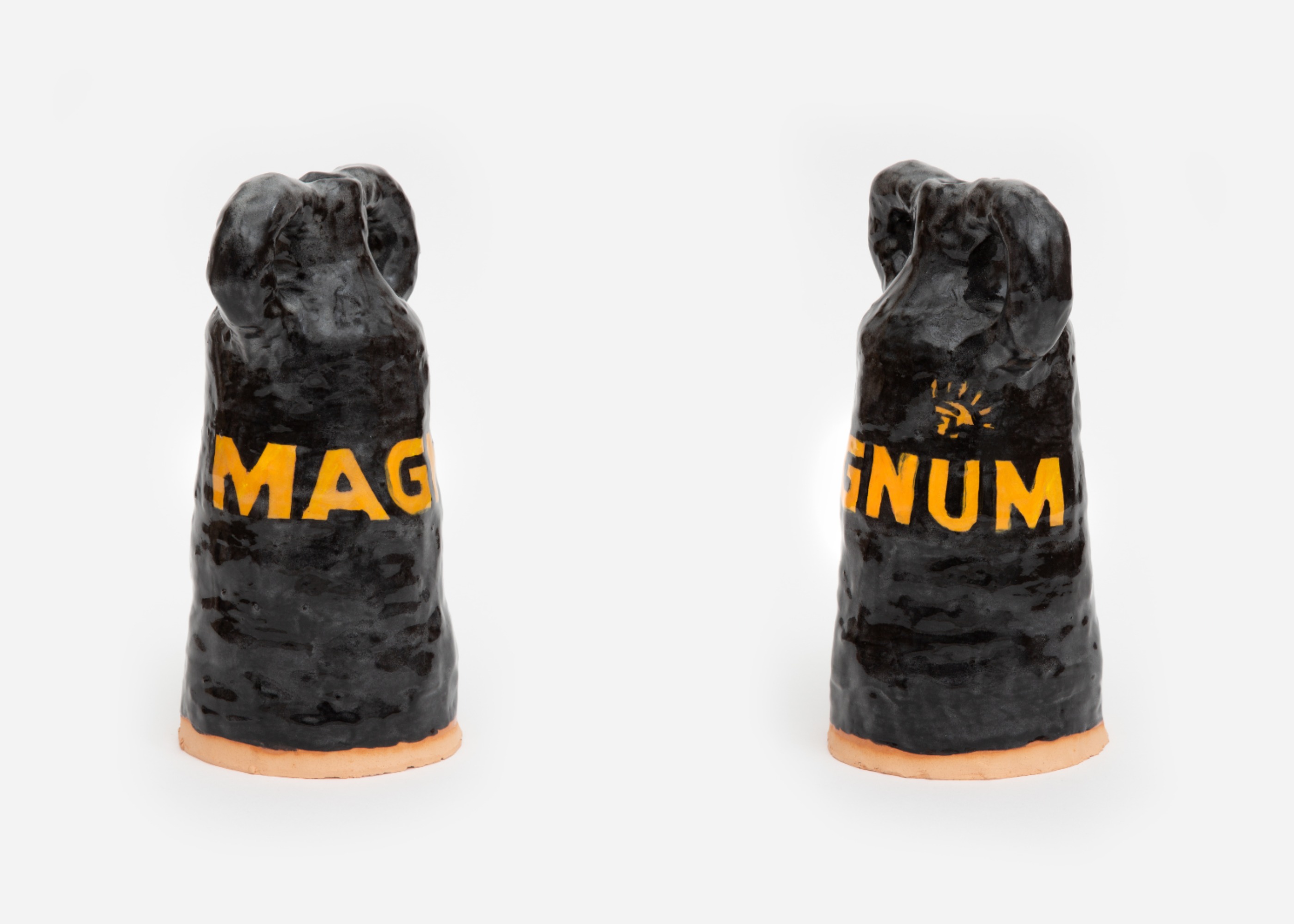 GRANT LEVY-LUCERO Magnum for Tom, 2021, Ceramic, glazed, 11.50" x 7.00" x 6.00"
"I love that this piece was very much made with Tom in mind. I've always loved Grant Levy-Lucero's Greco-Roman form combined with pop culture and humorous references, and this one, titled Magnum for Tom, definitely would have made Tom laugh."
GUS VAN SANT Untitled, 2020, Watercolor on paper, 12.00" x 16.00"
"Gus Van Sant's watercolors always have a dreamlike quality about them. I love this one of a man reclining, unapologetically, with his legs apart. It's both serene and un-bashful, proudly displaying his body, something all Tom works convey."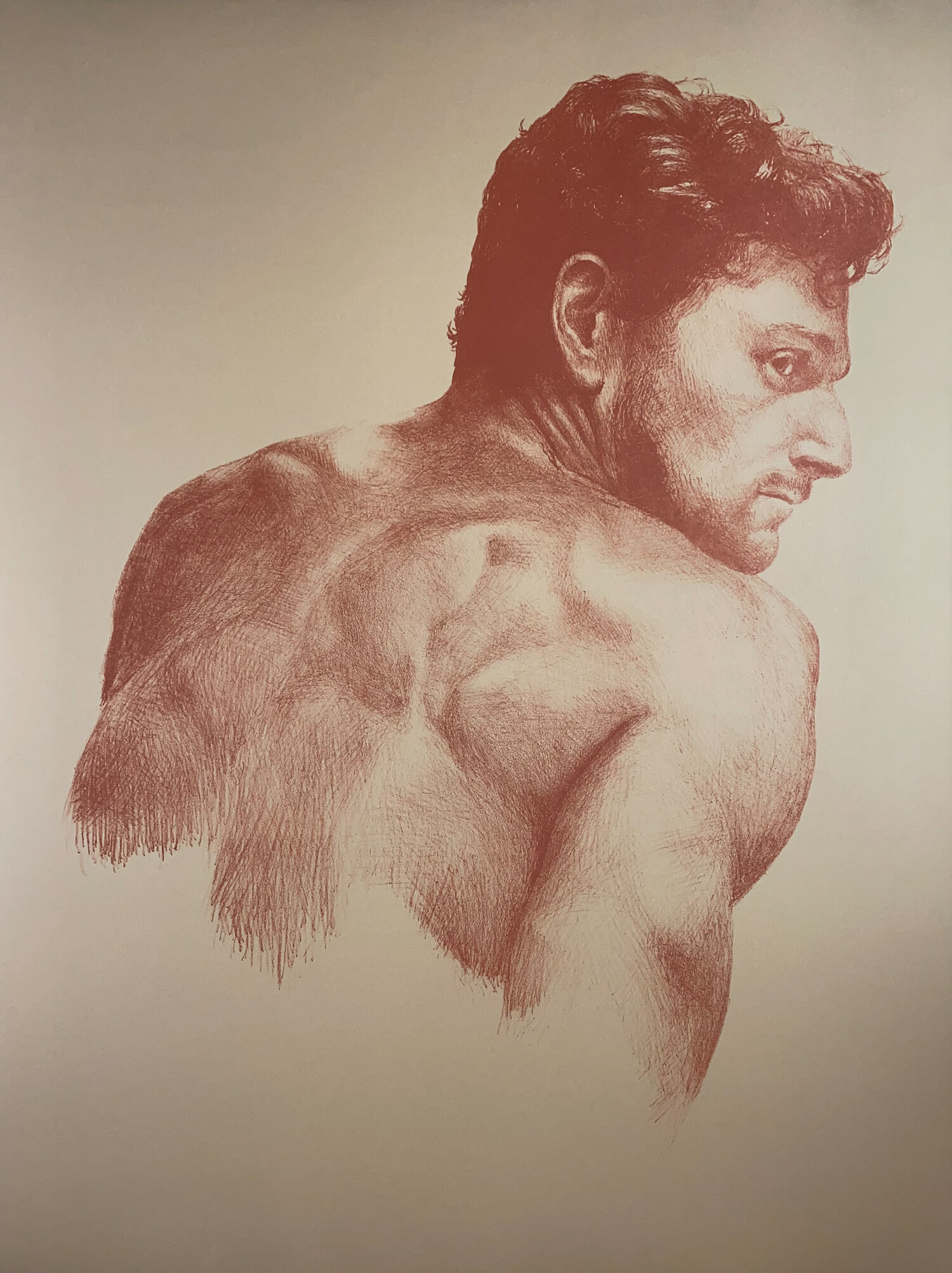 SIMON HAAS John, 2020, Lithograph on paper, 30.00" x 22.50"
"Simon Haas' work away from his widely celebrated collective with his brother, called The Haas Brothers, is hyper-realistic with extreme attention to detail. He has three works in the auction, with all three exploring the nude male form and celebrating homoeroticism. My favorite of the three works is titled Tongue in Skin. It's too graphic to include here, so you'll have to visit the auction page to see it. I've never seen highlights glisten so beautifully."
Artsy will also launch an online show titled "Expressions of Pride" on June 7, featuring a selection of self-portraits by queer artists.