Dominic Fike and his brother ALX in conversation
As ALX prepares to release his horny pop debut 'YES', the brothers discuss their childhood and the secret music they don't want you to hear.
Dominic Fike's face tattoo was ALX's idea. The design – an Apple logo now permanently etched in teardrop position on music's king of cool – might have been dreamed up by his younger brother, but it was Dom who went and got it inked on an adolescent whim. ALX has since made up for lost time. Emblazoned on his upper bicep is the word 'horny', which just so happens to be his preferred brand when it comes to making pop music. Still, ALX admits, Dom's now iconic tattoo "looks good."
Music and body modification may have bolstered the Fike brothers' bond, but their connection is much deeper than shared interests. Raised by a single mother in Naples, Florida, the pair found father figures in each other. Like many older brothers, Dominic became his younger sibling's north star. The confidantes soon became frequent collaborators, too, finding their stride as creative partner and self-producing music videos to accompany their original compositions (Dom rapped, ALX took the hooks). The duo's very early output still exists somewhere in the ether, but they'd rather you didn't go looking for it.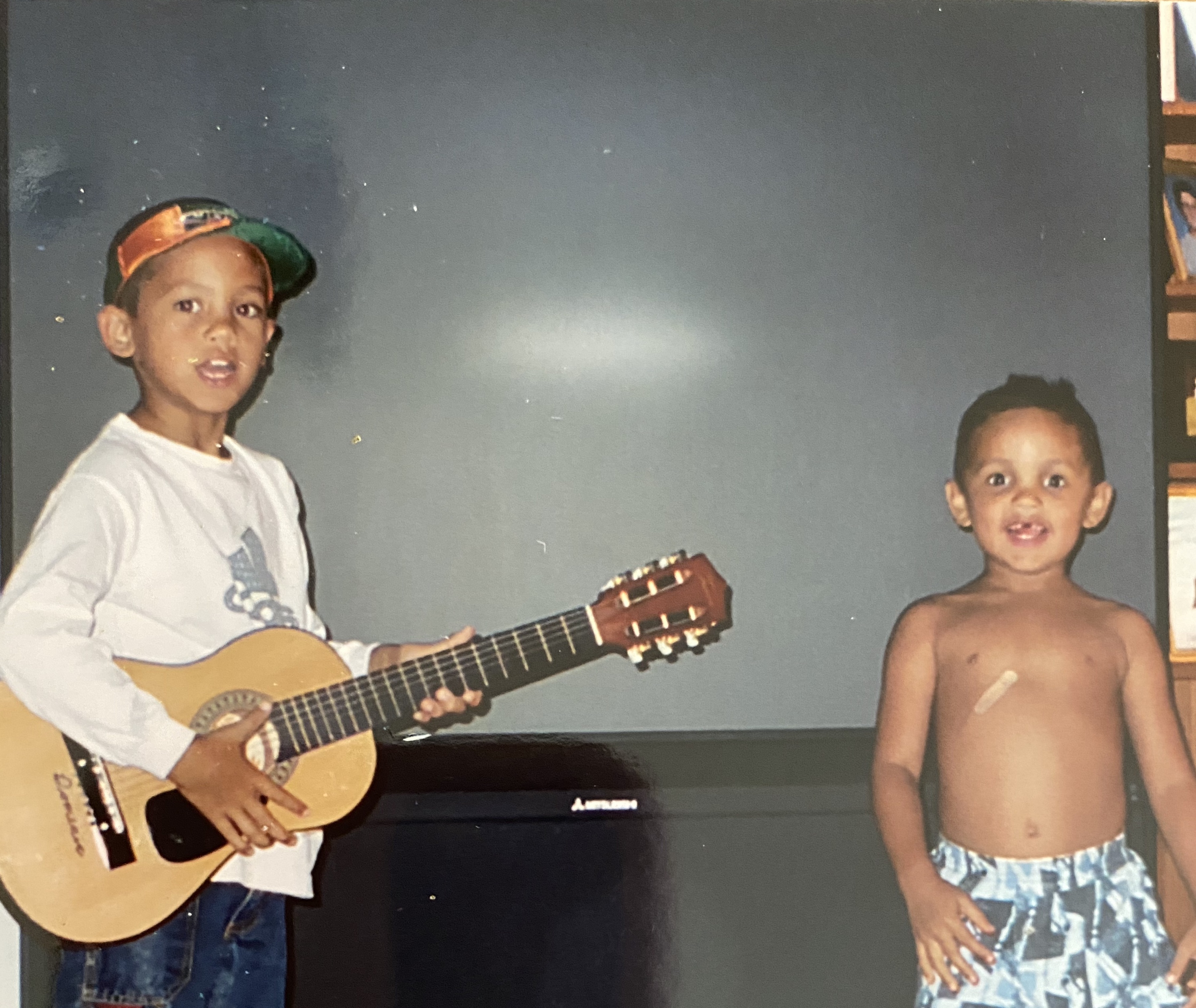 In the decade or so since, life has come at the Fikes fast. ALX has a dog, a baby and is ready to upend radio-ready pop with his debut project, YES, out today. Dom is crafting his sophomore offering after securing a multi-million dollar record deal, Justin Bieber cosign and a "very expensive trumpet" from his stint on the HBO smash, Euphoria. Now, he's learning to speak Italian. Next on the pair's agenda is music industry — if not world — domination. Nick and Joe better watch their backs because there's about to be a new brother boy band in town.
Below, ALX and Dominic Fike discuss middle fingering the music industry, Dom's magic metabolism and what it means to 'make it.'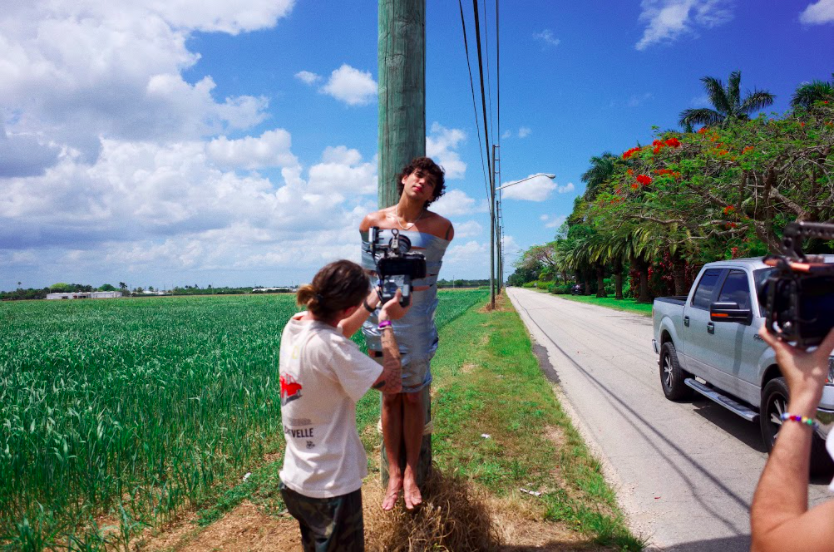 Growing up, when did music enter the equation?
ALX: Dom got a guitar. Then our real dad Dave-
Dom: Our real dad Dave! Who's lord knows where. He taught me to play some chords. Then we had this iPad. We would make funny songs on GarageBand, then we would make music videos to go along with these songs. We made one for Thanksgiving and showed the family, it was me rapping and Alex singing.
Did they think you were talented?
ALX: They really did.
Dom: We were very musically-inclined as children. I didn't really think it was something that I was going to do though, I thought I was going to be in the army. We were really into skating. And then I didn't want Alex to hang out with us. But how are we Alex now, are we good?
ALX: We have a special bond, man.
Dom: Alex and I are best friends. He's at a house that we have in Florida, he's just had a baby. I've been so busy in California that I haven't met him yet.
ALX: I barely sleep, I woke up 10 minutes before this.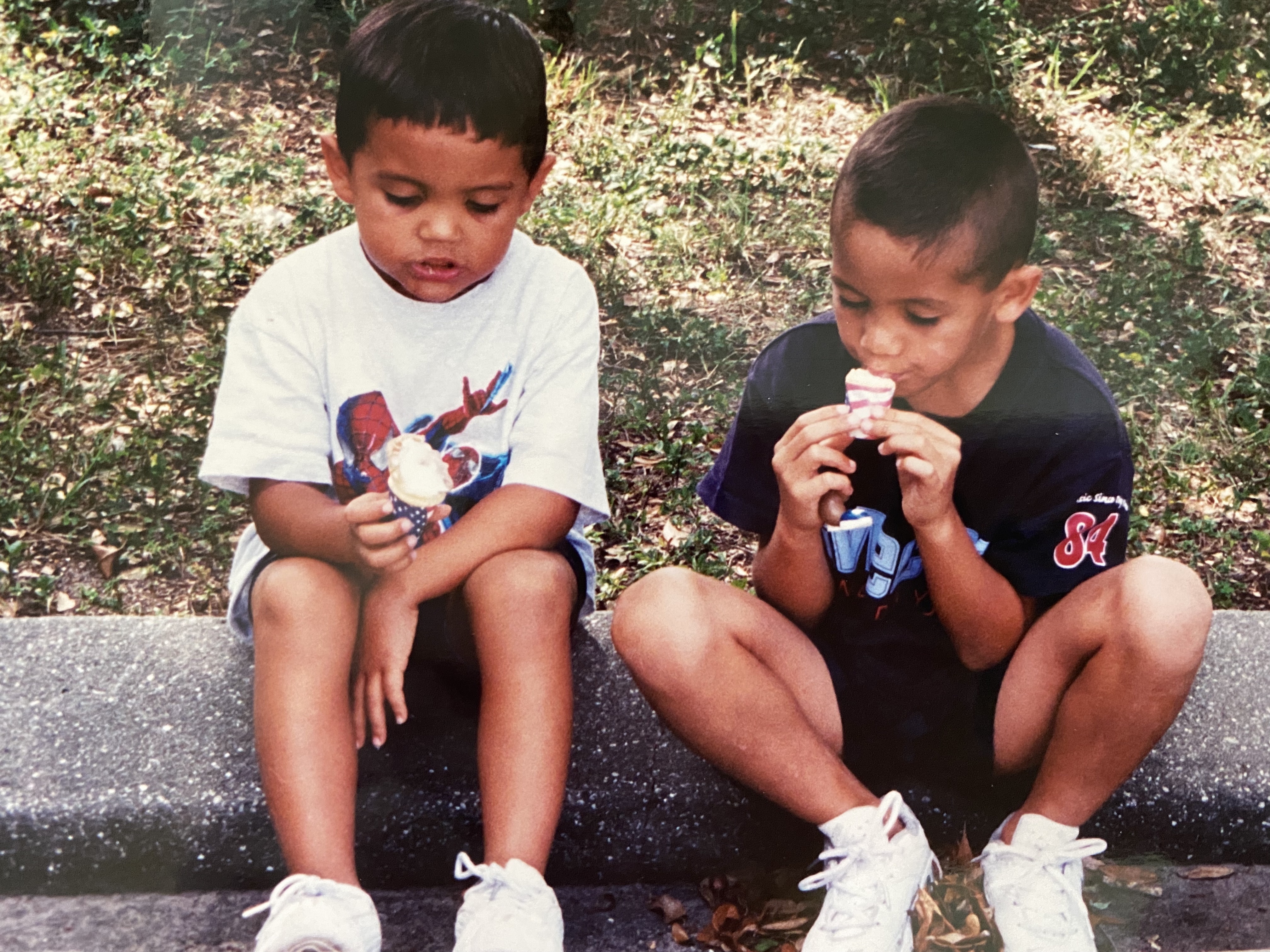 Dom: I've been up for a while. I'm about to go to the studio and get some hours in, then I have an Italian lesson and a trumpet lesson, then a studio session, then I go to bed… I have this trumpet that Euphoria bought for me and it's really expensive so I thought, 'Why don't I just learn how to play this?'
ALX: He got so good at scales and all that shit, but I never got passed covers. I'm basically just a vocalist.
Dom: Nah, Alex can play everything. I got familiar with the guitar by making up my own songs, but Alex is agile with his fingers — he could play anything if he wanted to.
How would you describe each other?
ALX: How would I describe Dom? Very mysterious, creepy, chill… genius. Boy wonder.
Dom: Boy wonder, wow. For you, extremely horny. He has 'horny' tattooed on his arm. You are a shredder. You're a great vocalist, with the runs, all the stuff I can't do. Melodically-inclined as well. Knowing where hooks and melodies are supposed to be. Great songwriter.
What qualities does the other have that you wish you had?
Dom: I wish I could sing better.
ALX: I wish I had Dom's metabolism! No, but growing up Dom used to rap and I would do the hooks, the singing stuff.
Dom: We have a song, we have shit online, people just don't know where it is. We have some fucked up songs, before everyone got all PC. But I'm down — let's tone it all down. If you can't be funny or provocative without being offensive then this isn't your career path, so it doesn't bother me.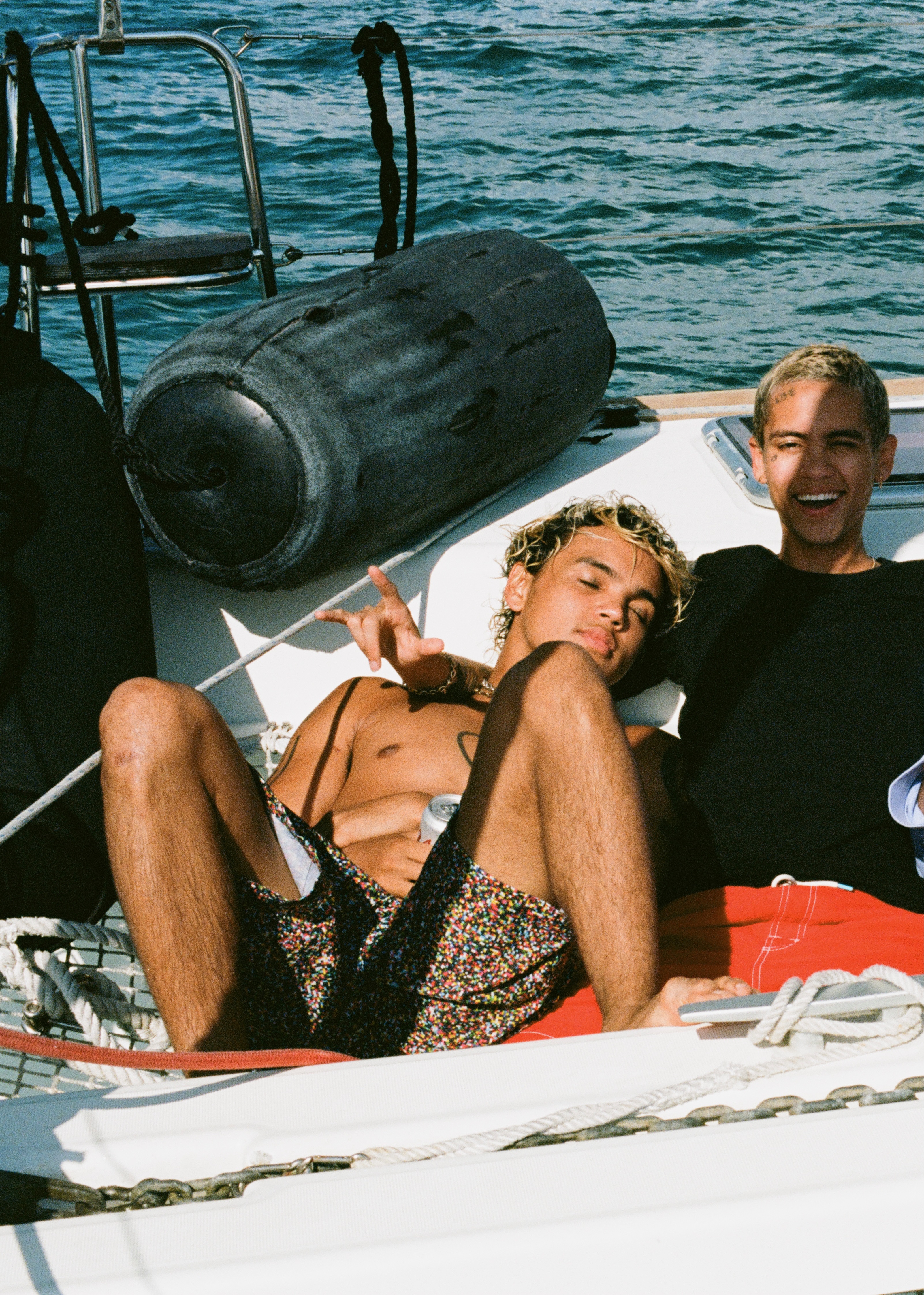 That said, you both are kind of recklessly irreverent. It's obvious you don't take yourselves too seriously.
ALX: In a non-douchebaggy way, that's kind of cool. Not caring too much about the craft, not overthinking it is cool. But LA [takes itself too seriously].
Dom: LA, the internet, this day-and-age. It's nuts.
ALX: But hey, we're doing a lot! Dom got a face tattoo! I remember when he came home with that, I was like, woah.
Dom: It was so random. Not thought out at all. Same day, I was like, "I'm going to get this".
ALX: I said it first! I said I was going to get it first and then he went, "Oh yeah dude?" I was so glad I wasn't the one to do it. But it looks good.
Dom: It worked out. Respectable girls don't hate me. I like it. And Apple just sent me the new iPhone, the 13.
ALX: What!? We used to dream about iPhones because we were so poor.
Dom: Alex used to sell all of his shit to get the iPhone. It's like kids who are poor and are sneakerheads.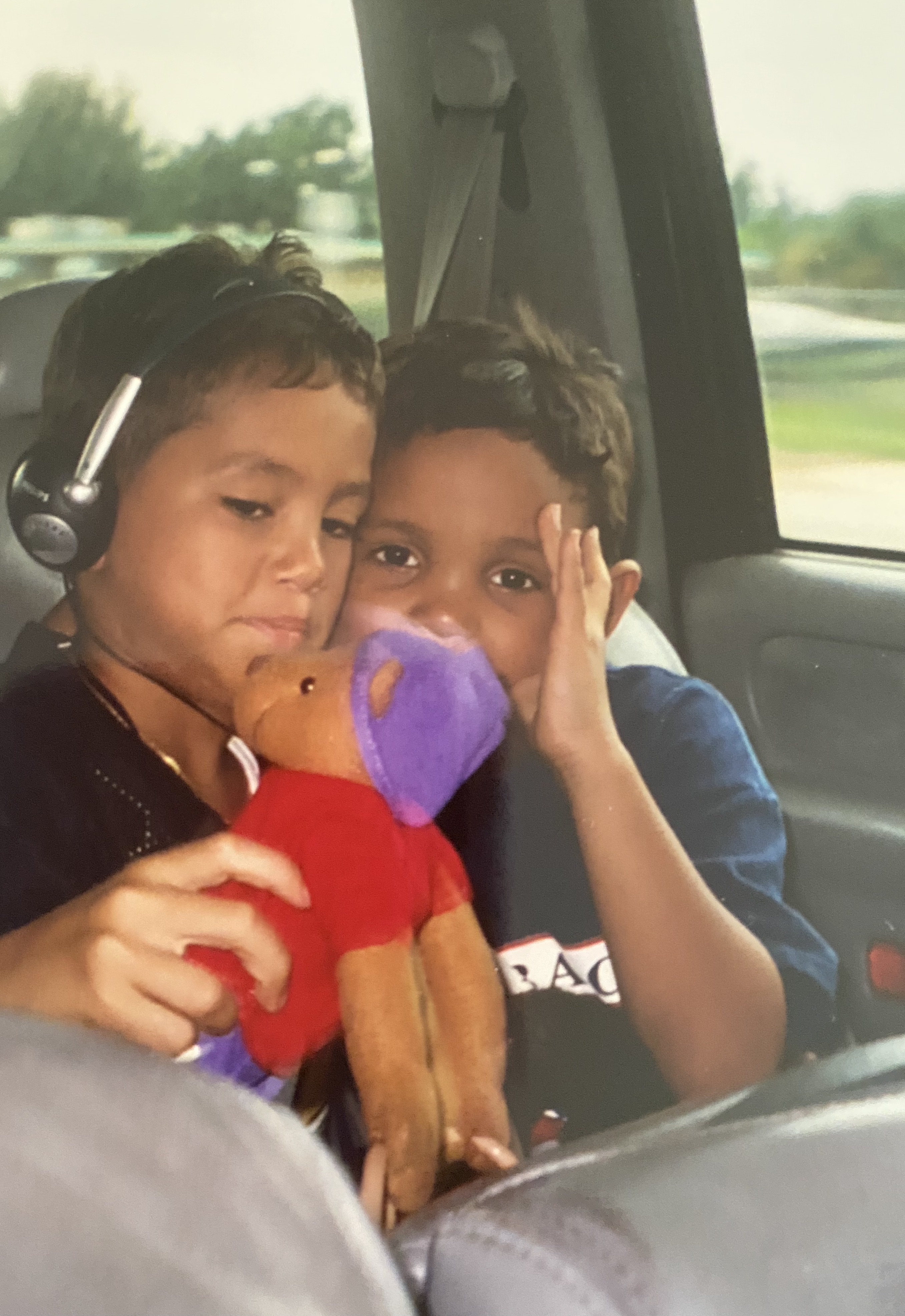 Tell me a little bit about your childhood in Naples. When did Dave leave?
ALX: There's a lot of racism here. We grew up in the centre of Naples with all the rich people around. Dave and my mom got back together when I was in middle school. Then one day they got into an argument and he was on my razor scooter, and he said, "You know, I'm not leaving you guys, I'm leaving your mom." And rode off on my scooter. I never saw him or that scooter again.
Dom: No, he didn't say that! On that blue razor scooter… what a gangster. Left my mom nothing, no child support. I don't know if he's okay anymore, I tried to call him. Hopefully that guy's okay. But mom was single mom vibes for real, she did a lot.
How has she reacted to your entertainment careers?
ALX: Number one fan.
Dom: I just had her out to my show in Delaware.
ALX: I think she likes Dom's music more. But it's okay, I haven't peaked yet.
Dom: I'm targeting 29 and over. Super untapped right now. All they have is John Mayer, and there's a lot of those motherfuckers. Now they have all these vitamins and they're going vegan, they're going to live for a long time. I'm tapping into a sustainable market.
How are your respective relationships with the music industry? What are you still impressed by, and is there anything you feel disillusioned by?
Dom: I've been at it for a while so I feel used to it; it's just a part of my life.
ALX: I'm trying to not deal with it at all. That's why I built a studio out here. They don't care about me at all, they just want me to record shit so I don't need to meet anyone. I want to be like Drake, just doing my own thing — no friends in the industry.
Dom: Savage. We need to get in the studio more. I'm doing Shaky Knees in Atlanta and you should slide to that.
Where are you both at this point, sonically? Is the pressure hitting?
ALX: I feel like a rebirth of Ariana and 50 [Cent], if they had a baby. But so much I've done, I hate. So I just want to get it out.
Dom: You're killing me, bro. Putting out an album just feels like you're about to post a fire shoot on Instagram. Truly, that's what it's come to. Next album, I want to go David Blaine. I want to be hooked to an air balloon by the skin and drop physical copies of albums over New York City. I want to make it actually feel important, as opposed to: "It's on Soundcloud now!"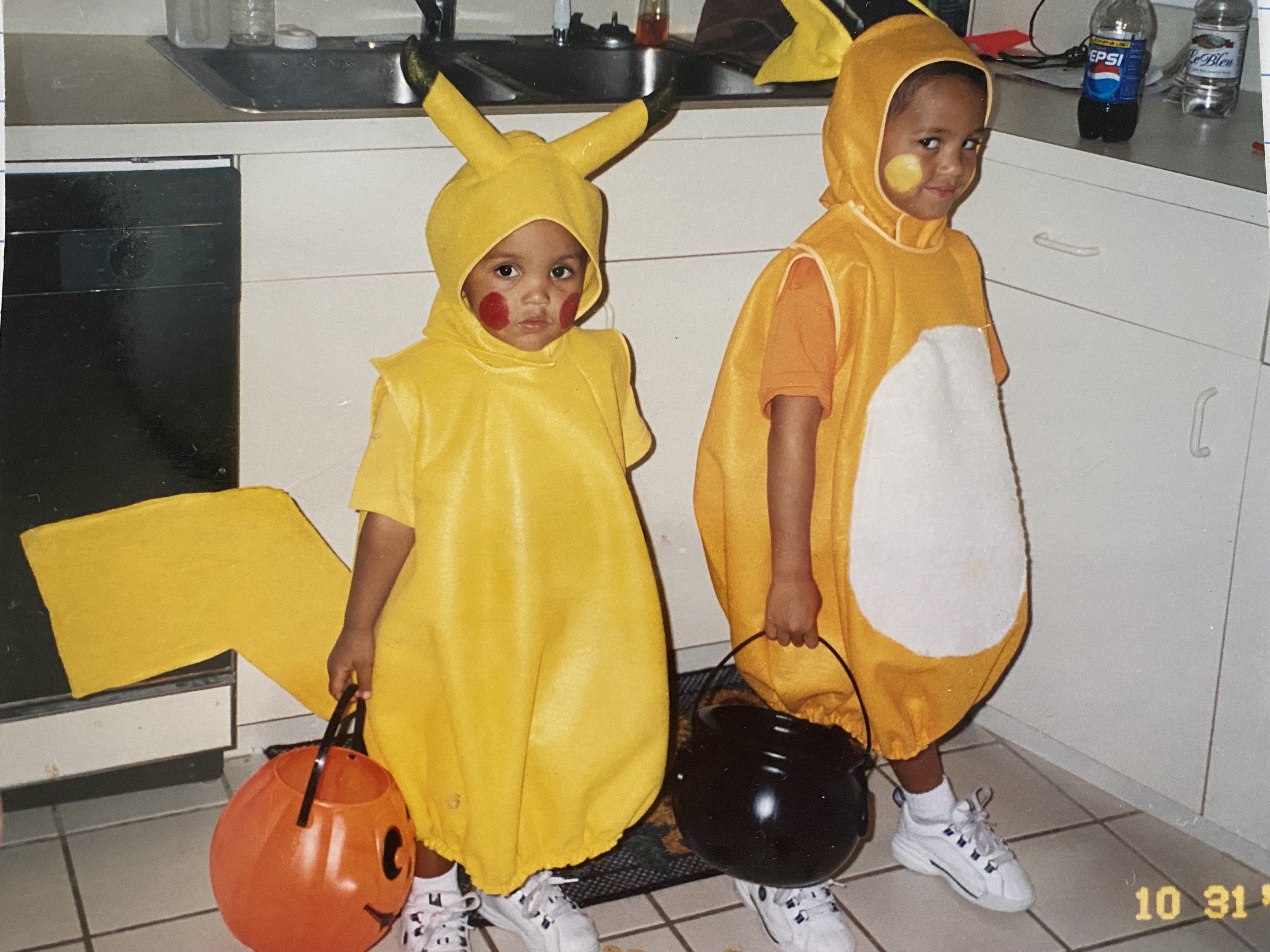 How do you both find the promo process? Do you enjoy press, or fame?
ALX: Someone mistook me for you the other day, Dom. Deadass thought I was you.
Dom: Fame's dope. Although someone gave my album a four. But with the first album I was in a much different place — I felt the pressure. Now I don't even think about that, it's not about that. I was listening to Olivia Rodrigo and was like, "I'm going to make a piano ballad right now".
Do you feel like a popstar?
Dom: I prefer rockstar. I'm going to start wearing leather and things so people call me a rockstar. I don't dance much. Justin is who I think of when I think popstar. He was my popstar moment.
ALX: I was seething with jealousy, when ["Die For You"] dropped. I'm like, his biggest fan. His writers are something else.
Dom: He had a monkey, what a rockstar!
ALX: I want him to sing "Baby" to my baby.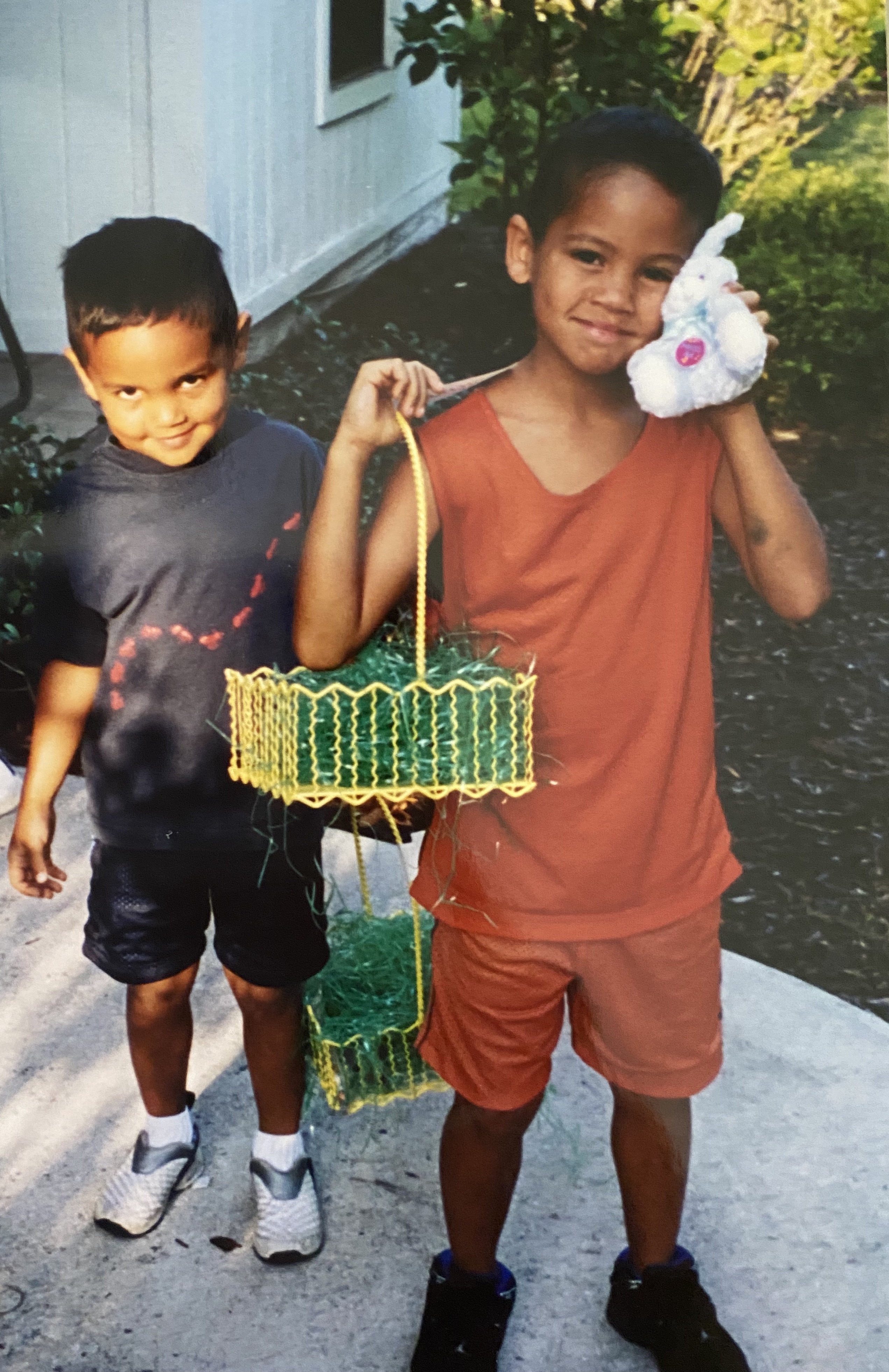 Are there any stamps of approval from the industry you'd both still love to receive?
Alx: I want to be on Rolling Stone.
Dom: I would love that too. I'm looking for the old-school ones. I want a Thom Yorke song. The old-heads shit.
You both have cultivated this air of mystery around your artistry — was that strategic or just who you are as people?
Dom: I think all that shit we could be doing — like TikTok and swipe up and partner with this — I feel is corny. So I think by not doing the corny shit, it's made me more mysterious. I feel like you don't really need to know artists; the music should speak for itself.
So, when's the Fike brothers boy band happening?
Dom: Sooner rather than later. I'm glad we did this. This feels like a good start.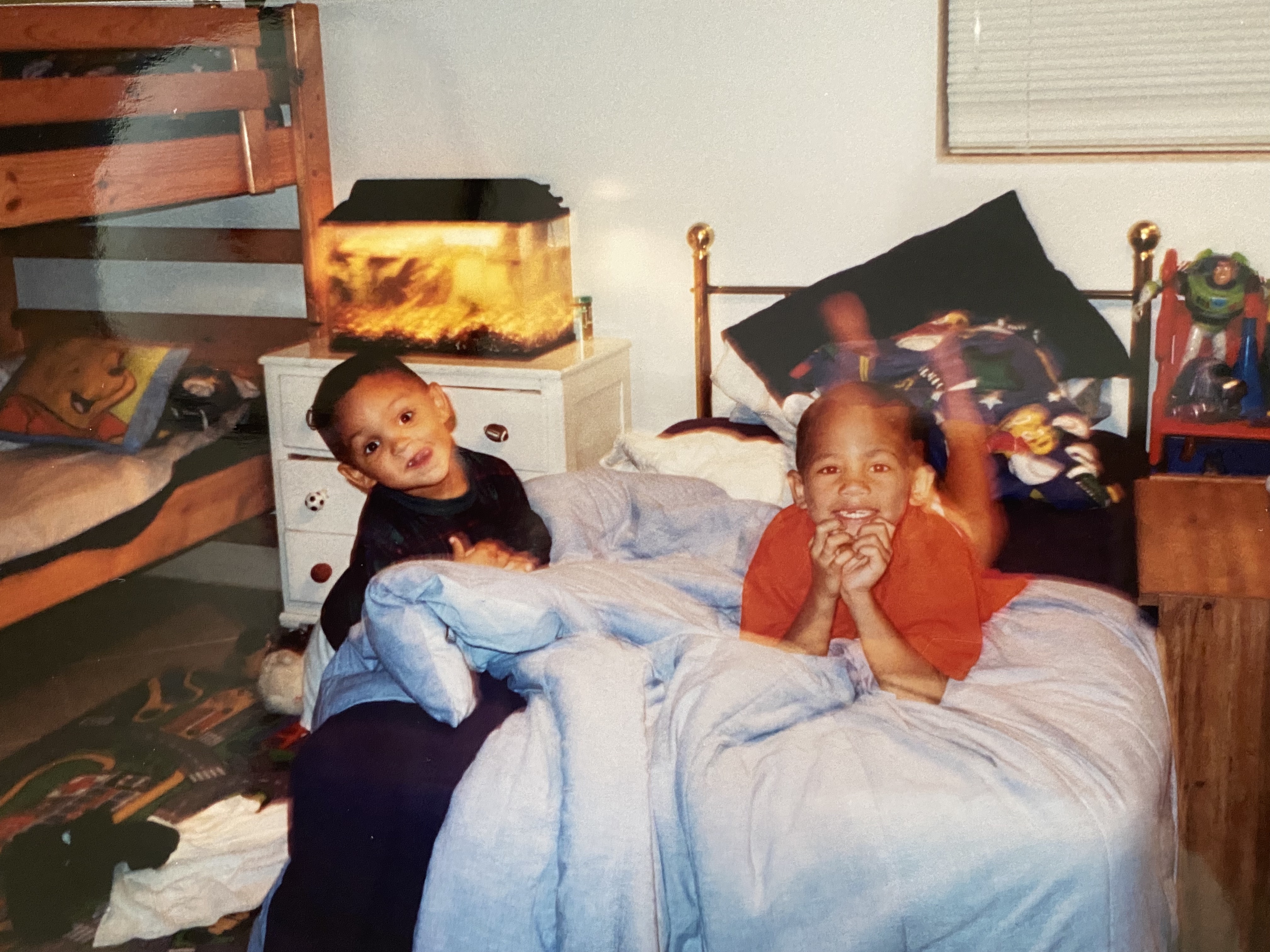 Follow i-D on Instagram and TikTok for more music.
Credits
---
All photos courtesy of ALX and Dominic Fike.
Tagged: