Photos courtesy of Vaillant Studio
Vaillant Studio is making sexy, ballet-inspired womenswear
French designer Alice Vaillant on Paris nightlife in the 60s, upcycling vintage lingerie and how to approach sustainability as a young label.
Photos courtesy of Vaillant Studio
In only 25 years, French designer Alice Vaillant has already lived two lives. "I had my ballet life for 12 years, and then I started another life," she says, reflecting on her unique career trajectory. Born in Paris, Alice grew up in the world of ballet, training with the prestigious Paris Opera Ballet before leaving the gruelling profession to start her second life as a fashion designer.
After graduating from ballet school, Alice moved to Montréal to perform for the Grand Ballet Canadien. But after only a month of dancing in the French-Canadian city, Alice decided to leave the world of ballet behind. "Even during school in Paris, it was difficult for me. I loved dance and music, but I knew it just wasn't for me," she says. In lieu of dance, Alice turned to design, enrolling in Montréal's fashion-centric Collège LaSalle. After finishing up a diploma in Fashion Design, the newly-minted designer returned to Paris, where she worked at Jean-Paul Gaultier and Nina Ricci, before striking out on her own with Vaillant Studio in 2020.
Abrupt as it may seem, the pivot from dance to design was a long time in the making for Alice. "Ballet has influenced my vision of clothing a lot. And it also reflects how I ended up in fashion now," she explains. She traces her nascent interest in clothing back to the days she spent training, performing and living in her various ballet garments. "My everyday clothes were the ballet uniform, so I barely had time to wear real clothes," she says. "In ballet, you have technical clothes to keep your muscles warm. And then you have the costumes: the tutus with embroidery and lace. And then the corsets that keep your core tight while the arms and legs move fluidly."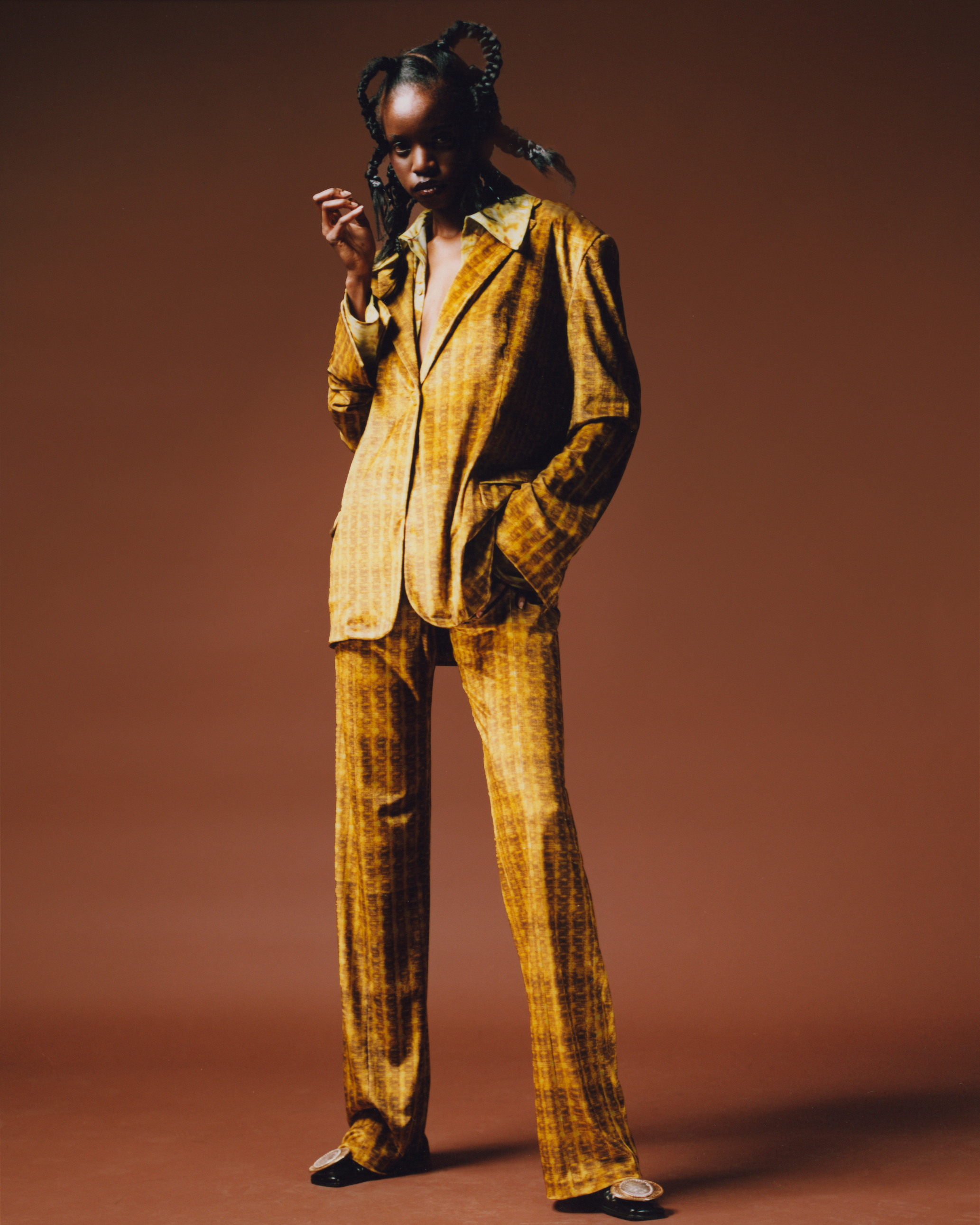 Just as ballet — and all its trappings — is at once hard and soft, technical and ornate, rigid and flowing, Vaillant Studio is a meditation on duality, too. "It's a balance between structure and fluidity," says Alice, matter-of-factly. The label's most recent AW21 outing pairs lingerie-inspired slip dresses and camisoles with ultra structural tailoring. Swooshing mesh flares peek out of a leather car coat; form-hugging mini dresses feature flowing capes; corseted bodices melt into flared sleeves that flutter around the fingertips; smocked fabrics cling, but also cascade around the body. By designing along these sets of dichotomies, Alice hopes to create a newfangled, hybrid wardrobe for "the non-conformist woman".
"Valliant Studio is a label created by a woman for women," the designer says. After working in luxury for two years, Alice launched the brand as a means to create the wardrobe that she — and the women in her life — wanted but couldn't find. "I want to express the complicity of a woman's wardrobe in her daily routine," says Alice, of the way her versatile pieces are crafted to fit around our day-to-day lives. After 5 p.m., for example, office-appropriate tailoring might be slipped off to reveal one of the label's slinky cocktail hour minis. But women are also central to Vaillant Studio's design process. "I try all the clothes when I make them. And the girls try them, too," Alice says, referring to her community of friends and collaborators who inspire her work.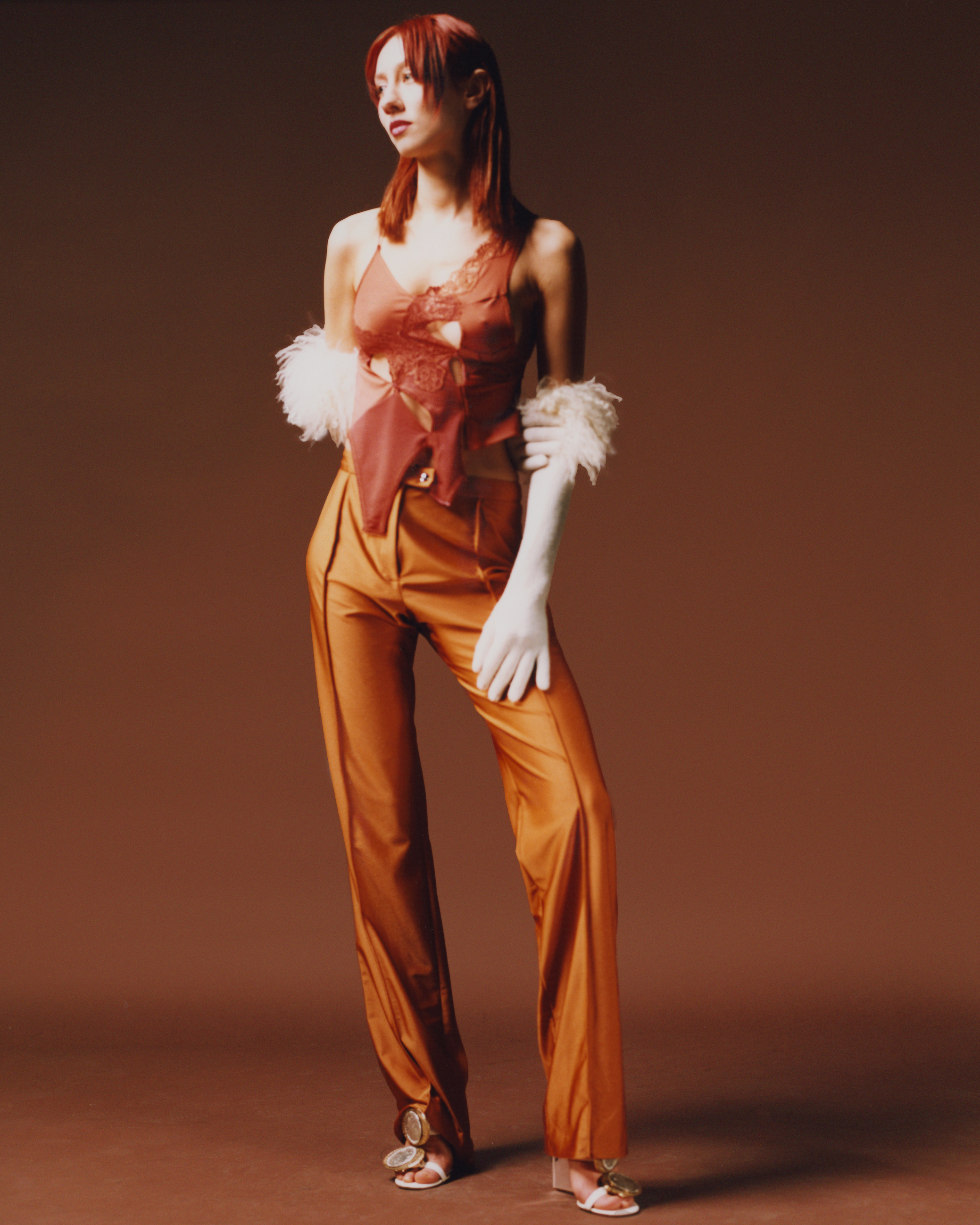 Integral to Vaillant Studio's identity, too, is a deep appreciation for artisanship — especially French savoir-faire. Like the label's aesthetic, this is something that Alice picked up while studying at the Paris Opera Ballet. The designer recalls spending time between classes in the school's ateliers, watching the seamstresses sewing tutus, embroidering and dyeing costumes before performances. "For the eyes, it was incredible," she elates. Perhaps not unlike the ballet ateliers of her youth, Alice's meticulous design process takes after that of the luxury houses where she cut her teeth. "We do all our prototypes in-house, in our Paris studio with a pattern-maker. There's a lot of work behind each piece," she says. Most of the label's garments feature some form of French savoir-faire: artisanal techniques like smocking (which give the label's fabrics their signature sumptuousness), patchwork ("which becomes almost an armour for the body," Alice notes) and lace, a specialty from France's Calais region.
Before the patterns are cut and the techniques are applied, however, each collection begins with fabric selection. "I go to the shop in Paris for the fabric because I need to see them, touch them and feel them," Alice says. "And after that, I go to the studio and start the process of moulage." Fabric choice guides the season's signature textures and palette — for AW21, deep ochres and earth tones shot through with sky blue and burgundy — but it's also an area where the label pulls a lot of weight in terms of its sustainability goals. Over 70% of Vaillant Studio's seasonal collections are made from deadstock materials, like its denim, salvaged from vintage Levi's which are cut up, re-dyed, and reworked at the hands of the house's expert seamstresses.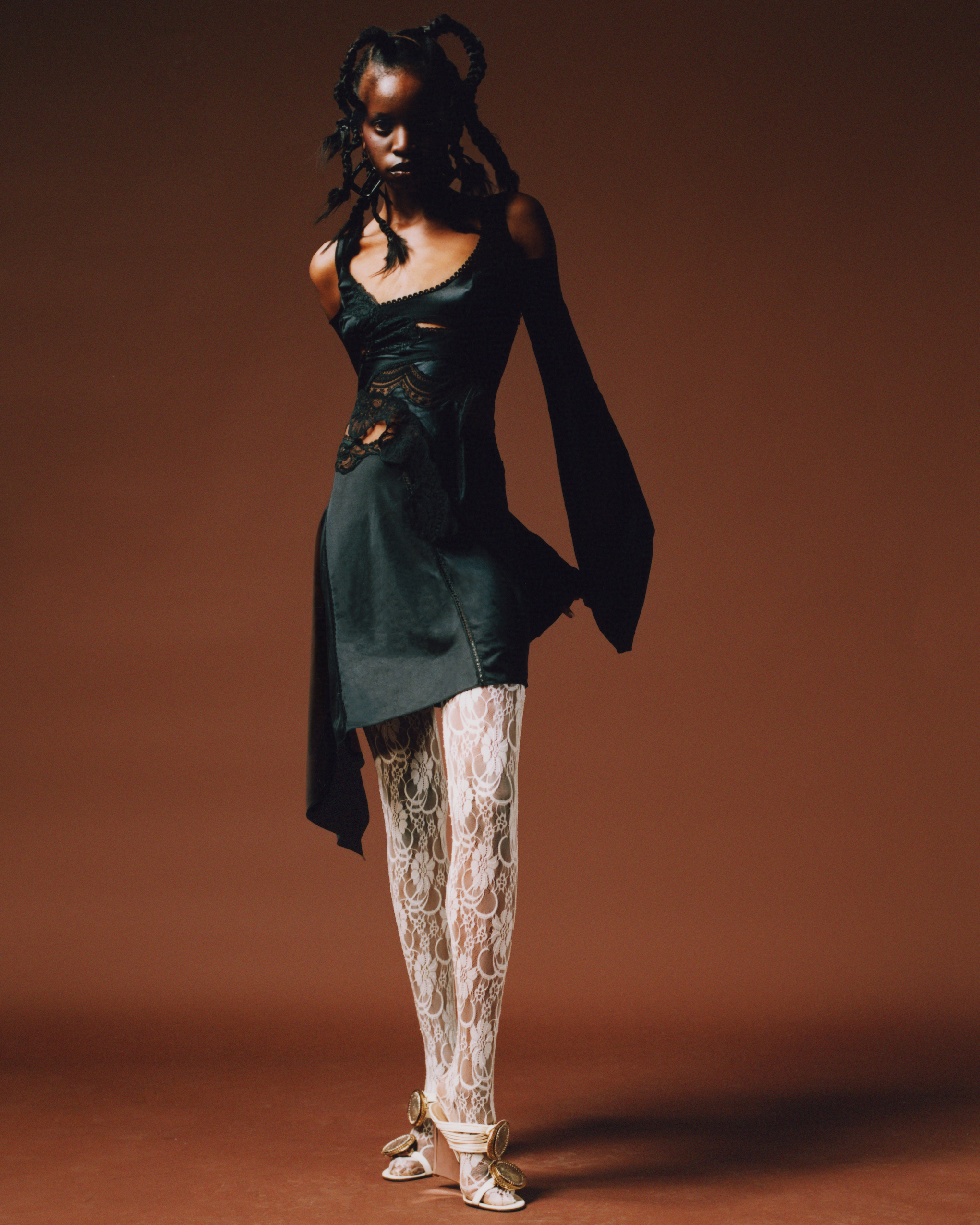 As an emerging label in the world of Paris luxury, however, tackling sustainability issues isn't without its challenges. "We have to be sustainable, because it's necessary at this time. But it's hard to be 100% sustainable as a young fashion brand. We often face walls," Alice explains, pointing to the extremely high order minimums for eco-friendly virgin fabrics; a reasonable cost for well-established houses, but not so much for those just starting out. Despite some setbacks, Alice navigates this complicated intersection — of wanting to pursue her creative vision to its fullest while minimising (if not eliminating) her label's environmental impact — with optimism. "Sometimes it's hard, but I'm confident for the future. I think people have started to change their minds about it," she says.
In creating Vaillant Studio's debut collection, Alice began the work of merging these two drives, of establishing her singular — and sustainable — twist on modern dressing. Spanning the realms of tailoring, casualwear and going-out garb, the label's SS21 offering laid out Alice's vision of wardrobe hybridity. Sleek but easy mesh sets bridge the gap between the couch and the club — or, rather Club Quarantine. Ultra-chic blouses — the kind you might reserve for special occasions — are cut in comfortable ribbed jerseys. An elevated iteration of the denim tuxedo, upcycled from old Levi's, showcased the label's technical detailing, with a meticulous patchworked construction. "We also upcycled the leather," says Alice, of the collection's artisanal sets. "It's deadstock, from a place where all the big houses give their unwanted leather. But it's still such good quality, they're such beautiful pieces."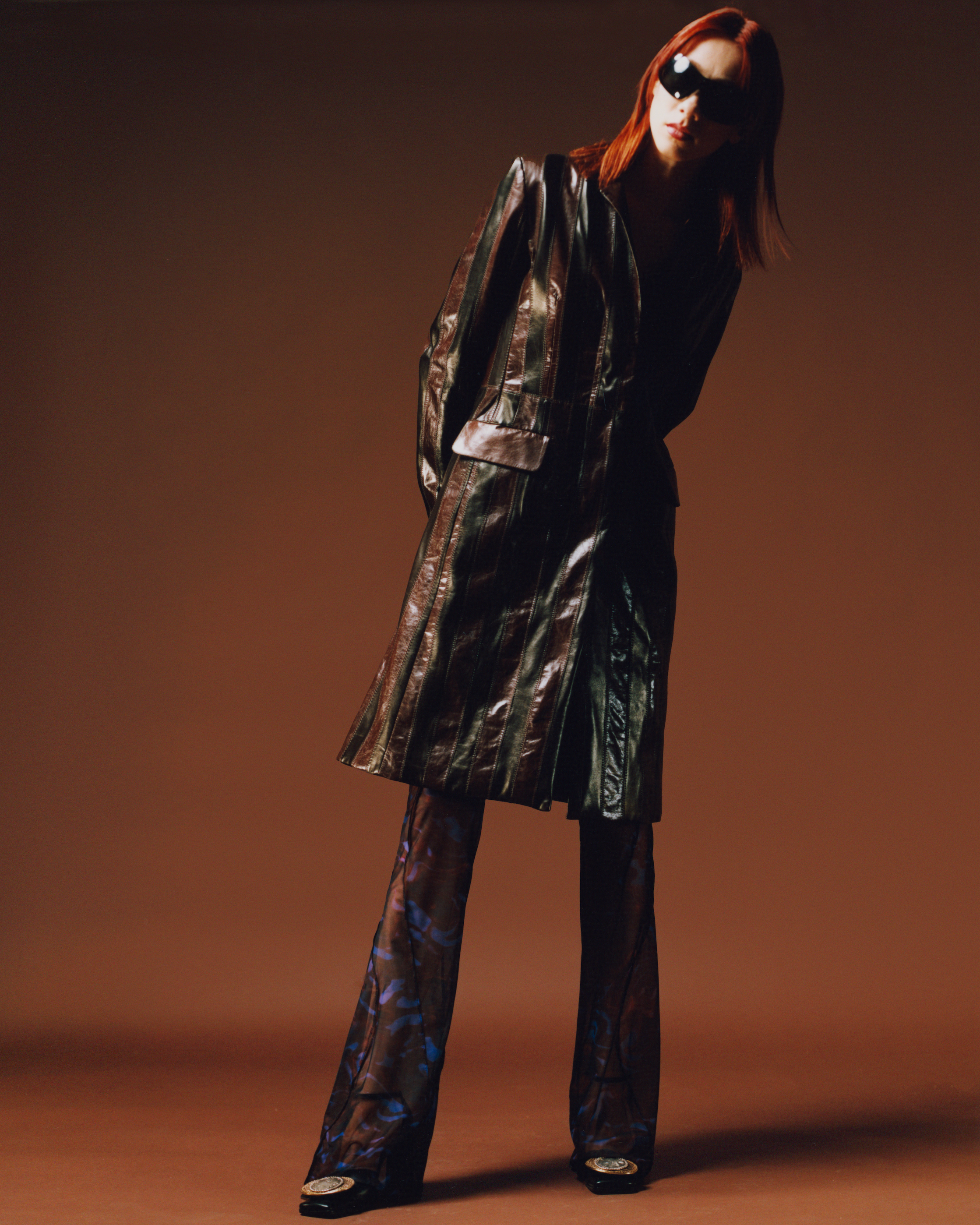 Alice's vision came through even stronger for AW21. Inspired by the heady atmosphere of 60s nightlife, she continued to push — and flatten — the boundaries between the opulent and the everyday. "Think Chateau Marmont meets Castel, this famous nightclub in Paris where Serge Gainsbourg and the writer Françoise Sagan went," she explains. She points to the offering's array of silken trousers to illustrate her intentions of the collection: "The tailored pants were made with jazzé fabrics, but you can move around in them and they're very comfortable."
Conceptualised and designed during lockdown, the label's AW21 collection, titled 'Move in Adagio', draws its namesake from the slower pace, and perhaps more deliberate mindset, we've adopted in the last year. "'Move in Adagio' is a term used in music and ballet. It means that we have to move slowly in the times we live in, but it's also beautiful to have to focus on what we want," Alice says. It's a sentiment that reflects the designer's continuous push towards her vision and, of course, a more sustainable future.
As Alice tells me about the origins of Vaillant Studio's AW21 collection, she's not just painting a portrait of her latest offering, but a holistic landscape of the label's many-layered vision. "It started with vintage nightgowns from Calais," she recalls. While searching on Le Bon Coin — France's version of Craigslist — for deadstock, Alice stumbled upon a stock of 200 lace nightgowns. "They were very, very vintage, but there was the quality of the lace and the fabric," she says. Deconstructed and reconstructed across corset tops, blouses and slip dresses, these 200 nightgowns — in all their upcycled, feminine glory — form the silken backbone of the label's AW21 collection, and embody Alice's vision of Vaillant Studio's future.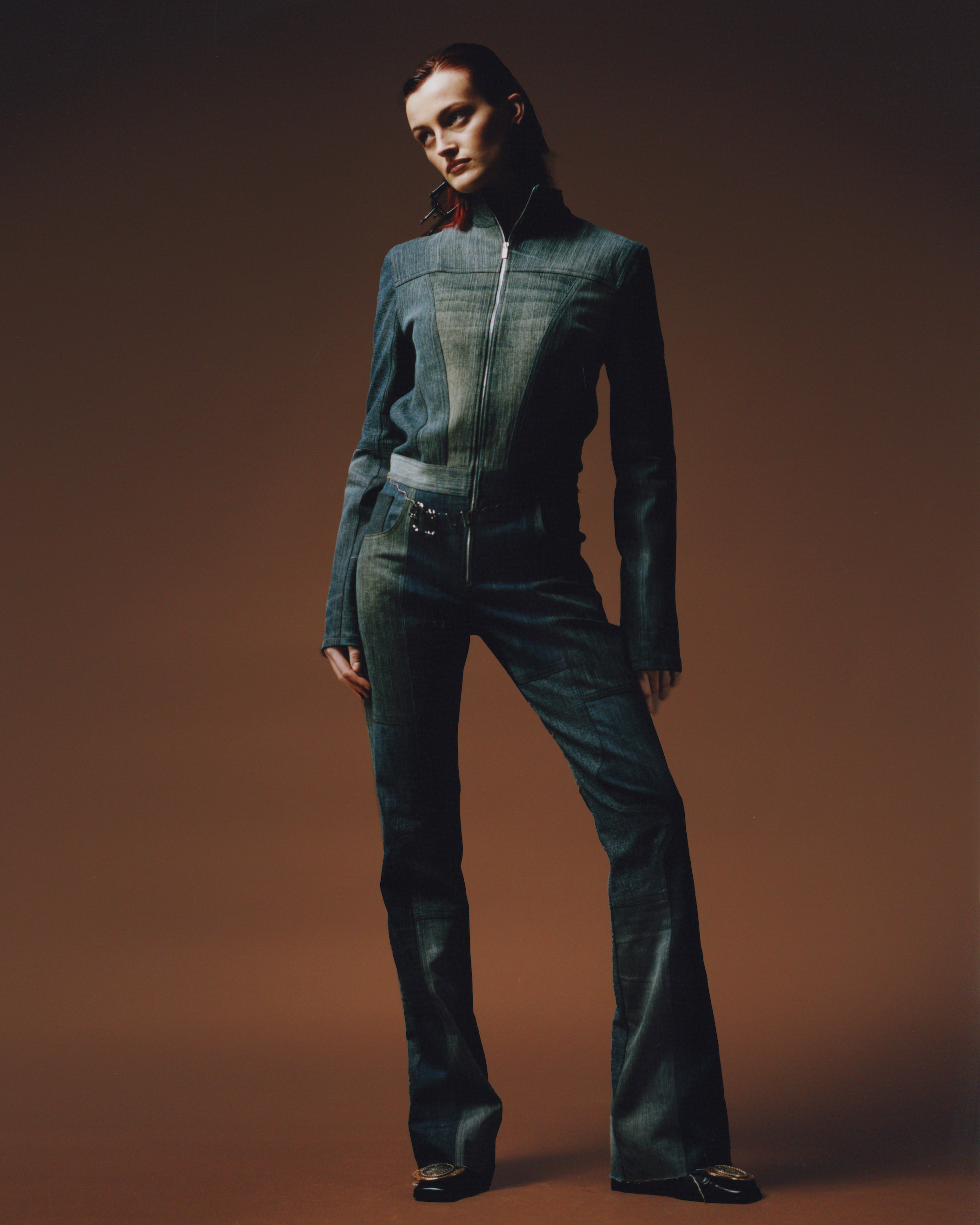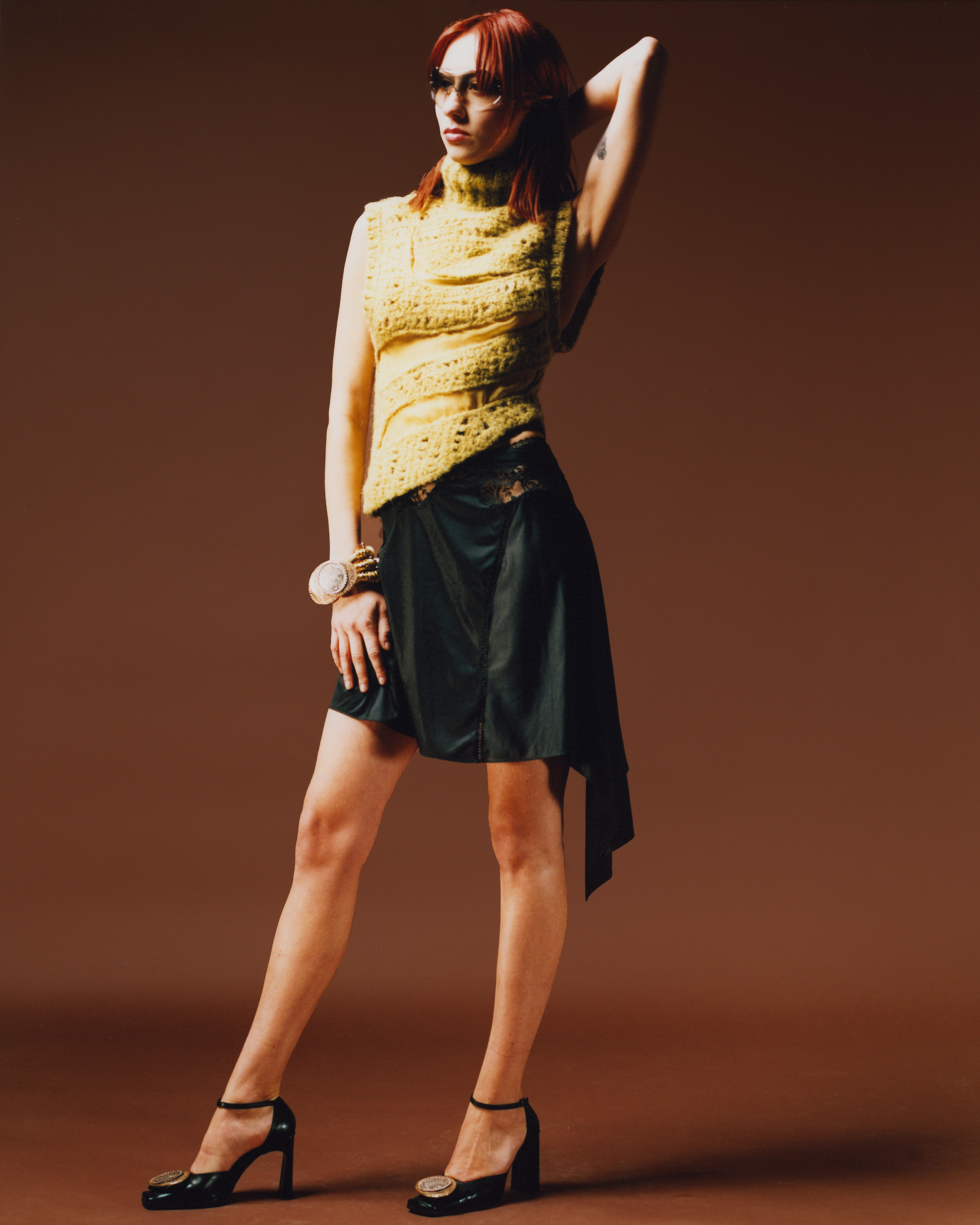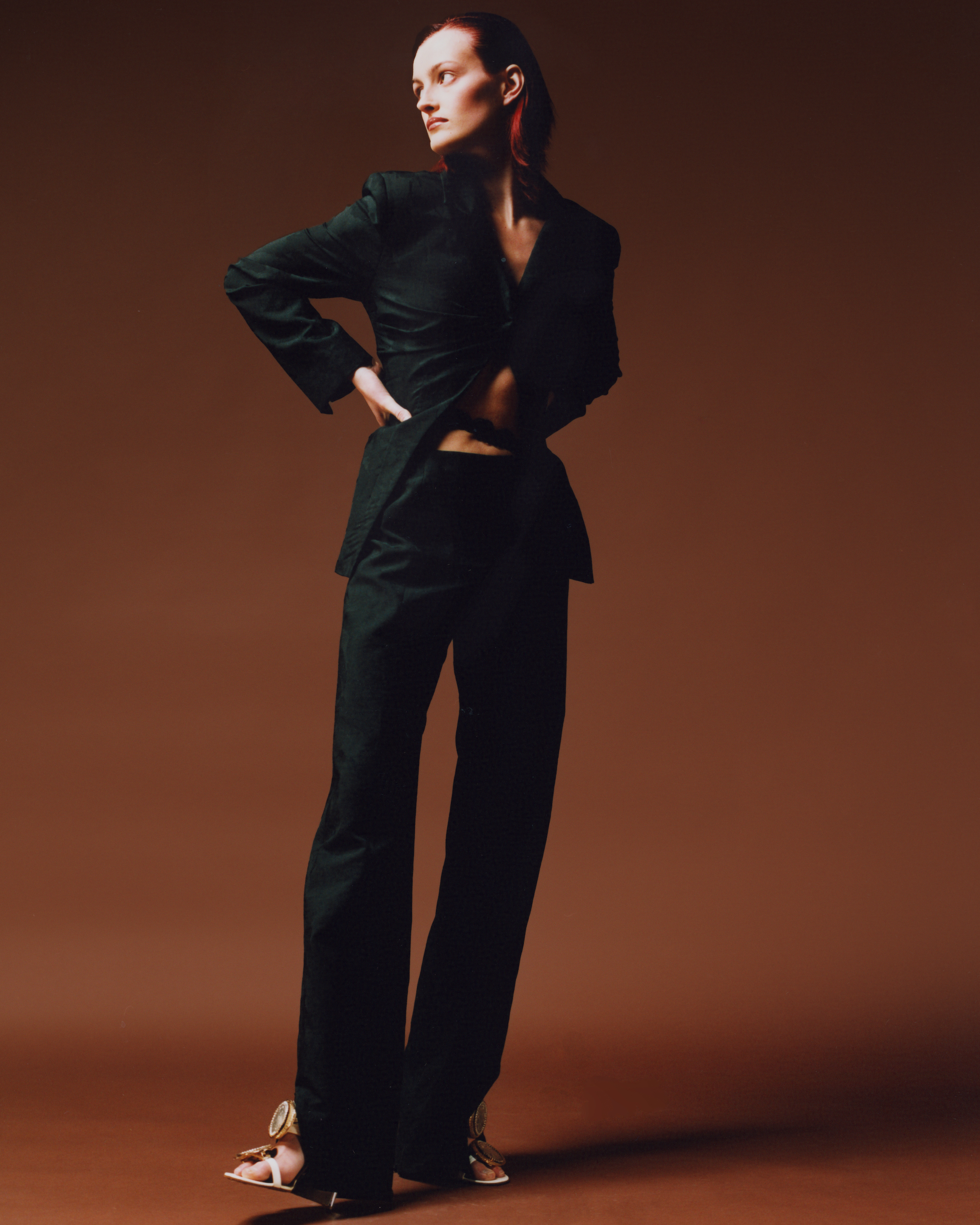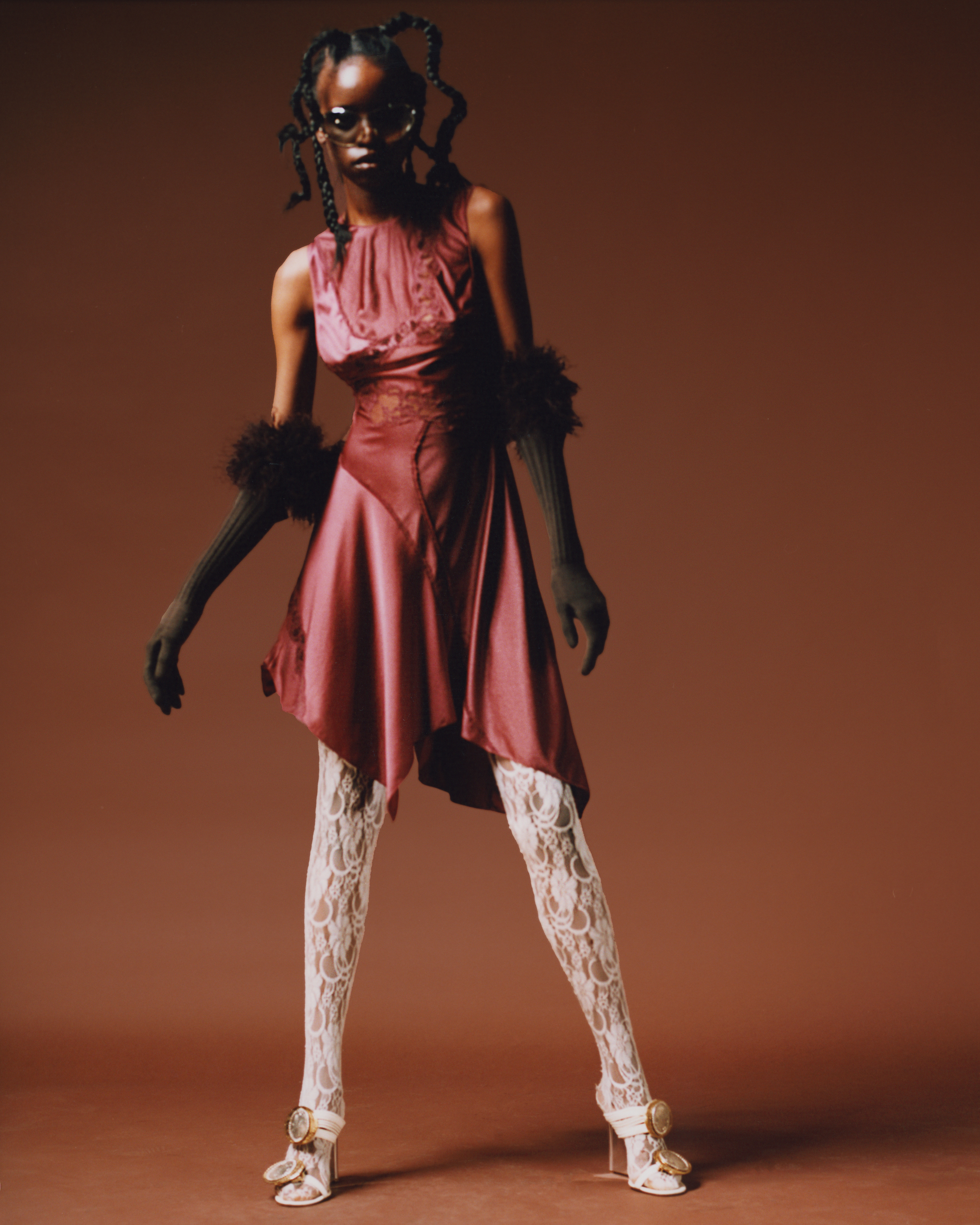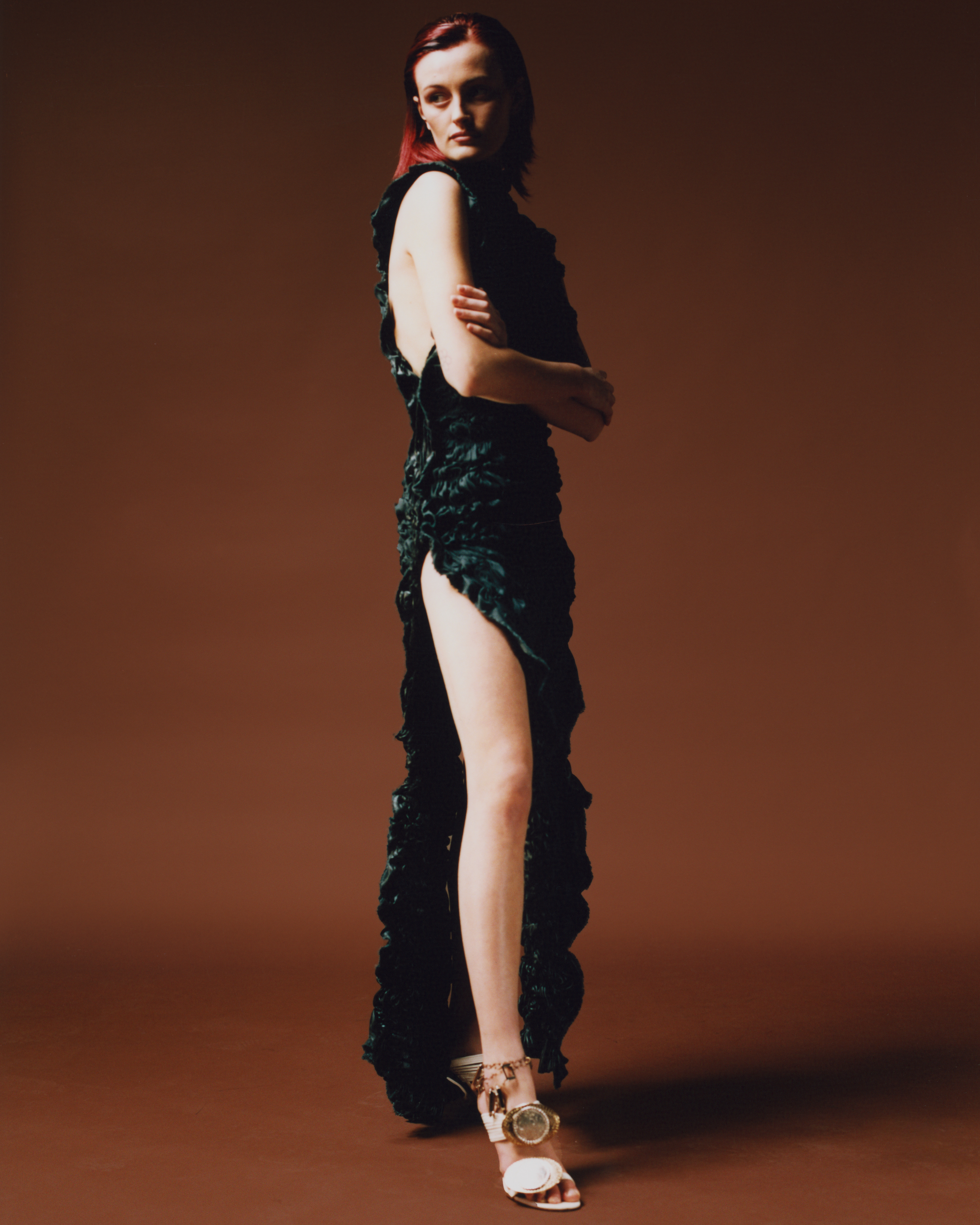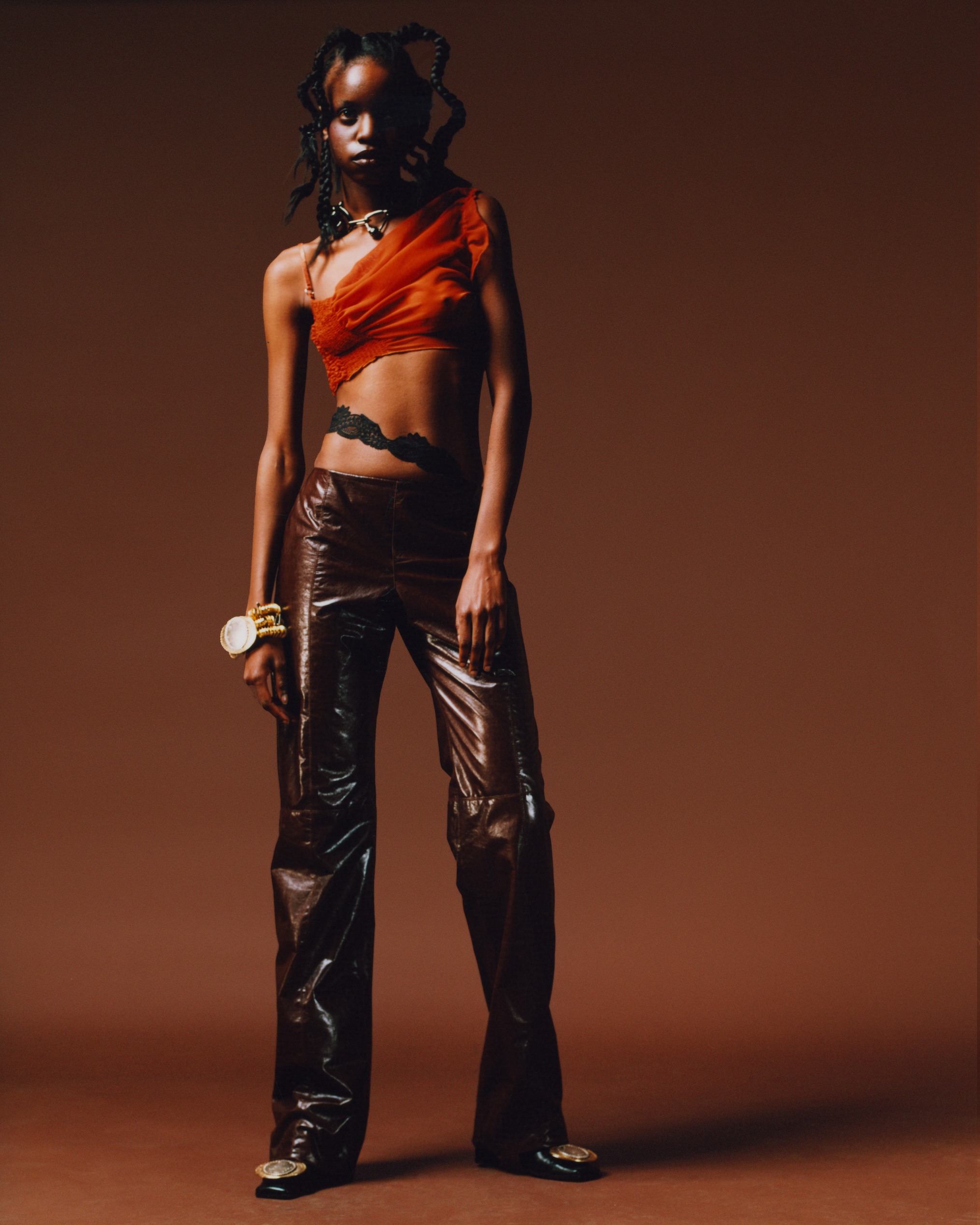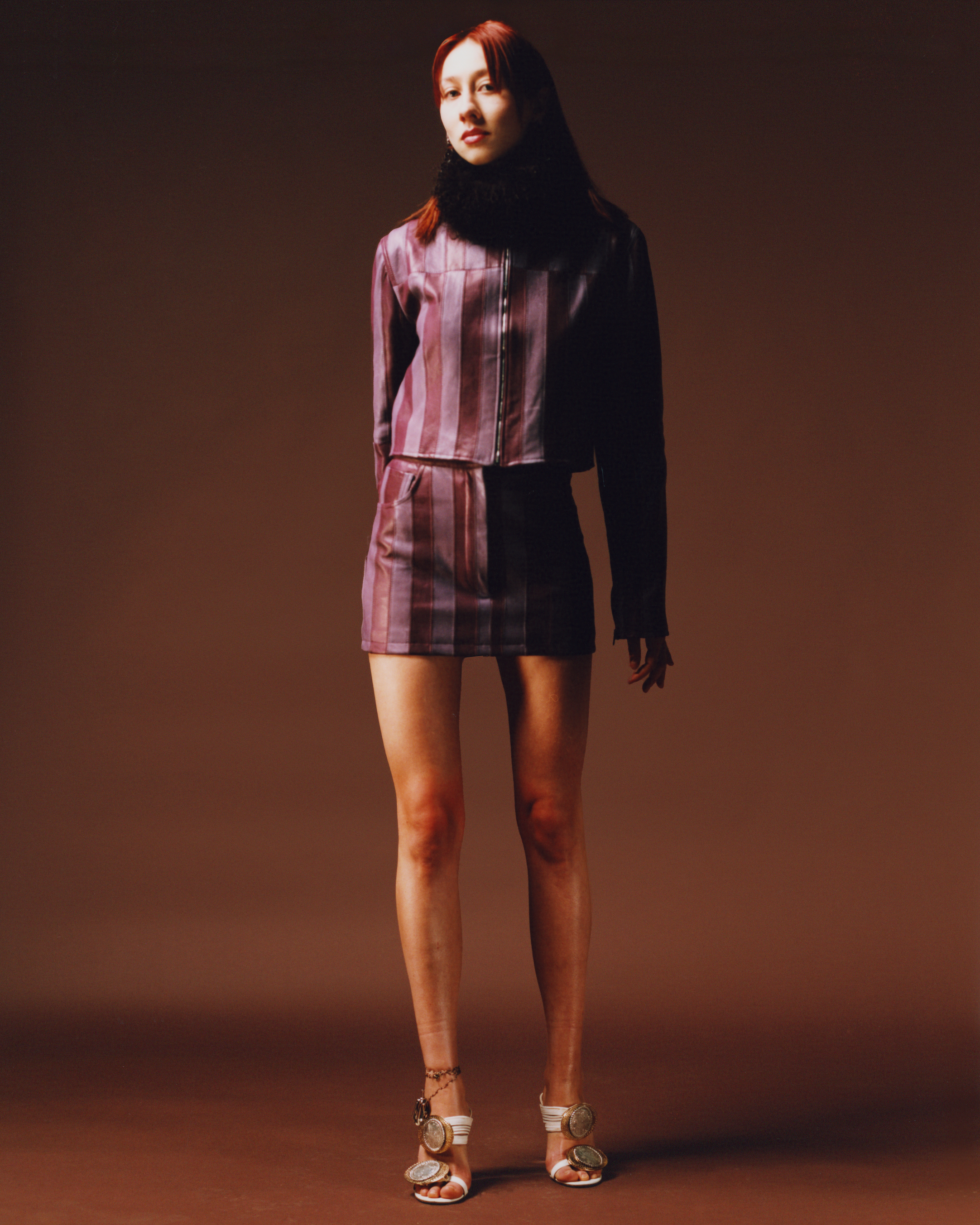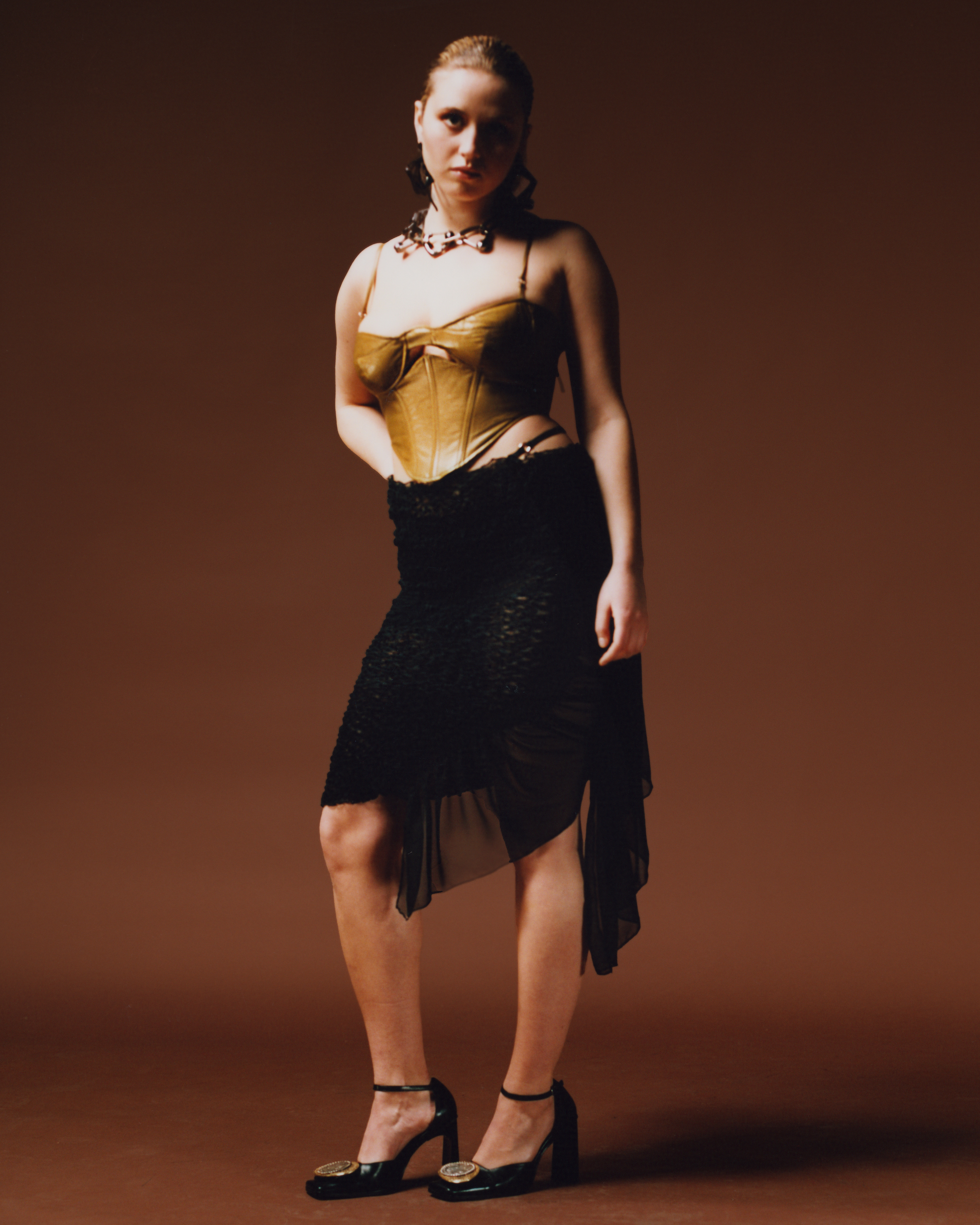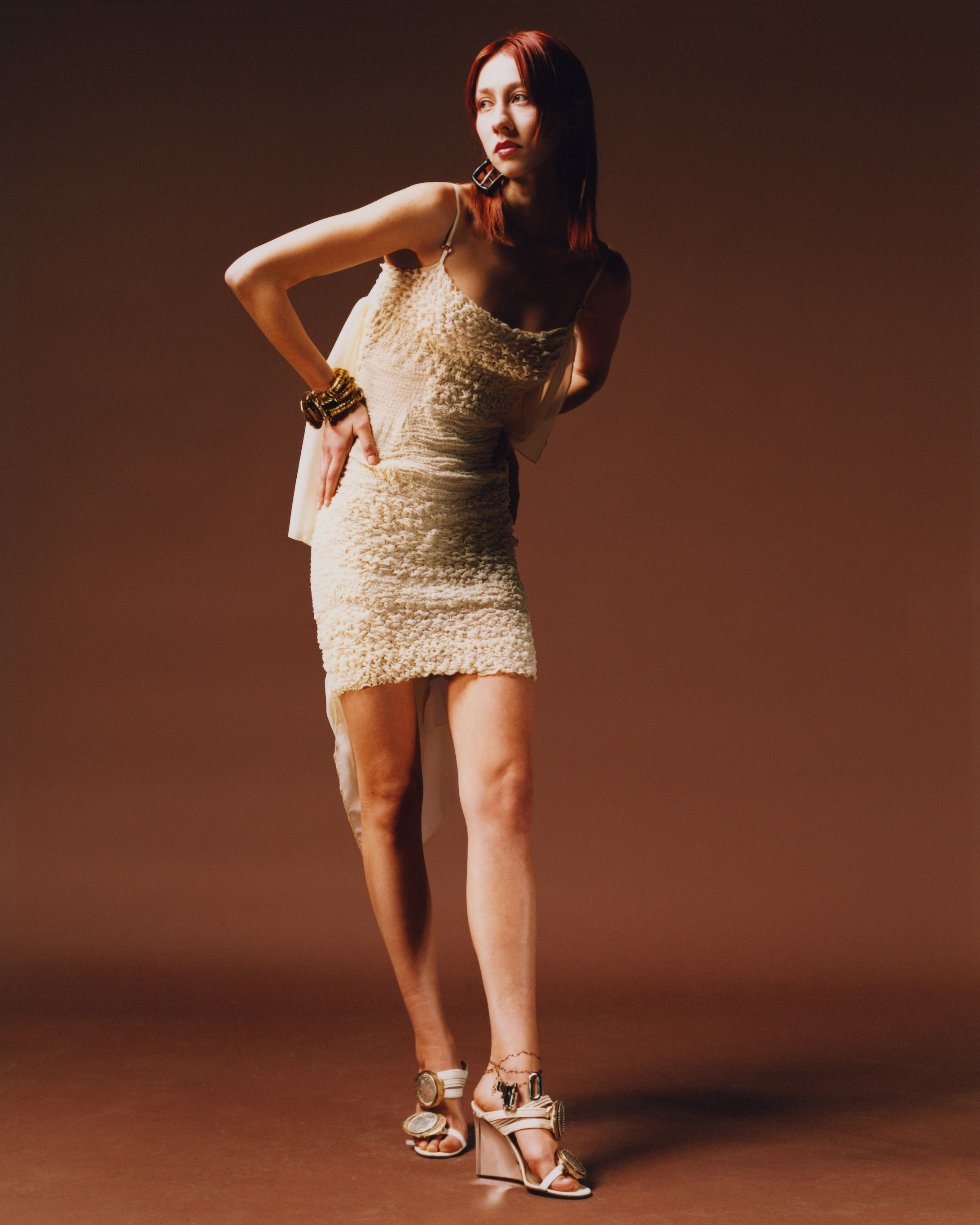 Follow i-D on Instagram and TikTok for more fashion features.
Tagged: