Creatives give us a look inside where they live and work
Commencing a new series, artist Maggie Lee, whose practice covers everything from video to zines, takes us into her Bushwick apartment.
Where I live is a new series of profiles of creative people in their personal space. It documents the tense relationship between chaos and order that characterises our living spaces, especially since the beginning of the pandemic when so many of us have found ourselves living and working at home for extended periods.
The first room i-D visited was multimedia artist Maggie Lee's in Bushwick, NY. For more than five years she's been living at the top of a small three-floor building that shares with roommates. In her space, there is no room for nostalgia, just layers of experiences piled up, scattered remnants of past art and a lot of new and used materials for future pieces.
Maggie's work ranges from film to installation to print; her debut film 'Mommy' from 2015 chronicled her time as a teen with her late mother, a collage of footage recorded on phones, drawings, and animations that was featured at the Whitney Museum of American Art. Maggie participated in their emerging artist program and been working alongside the museum ever since.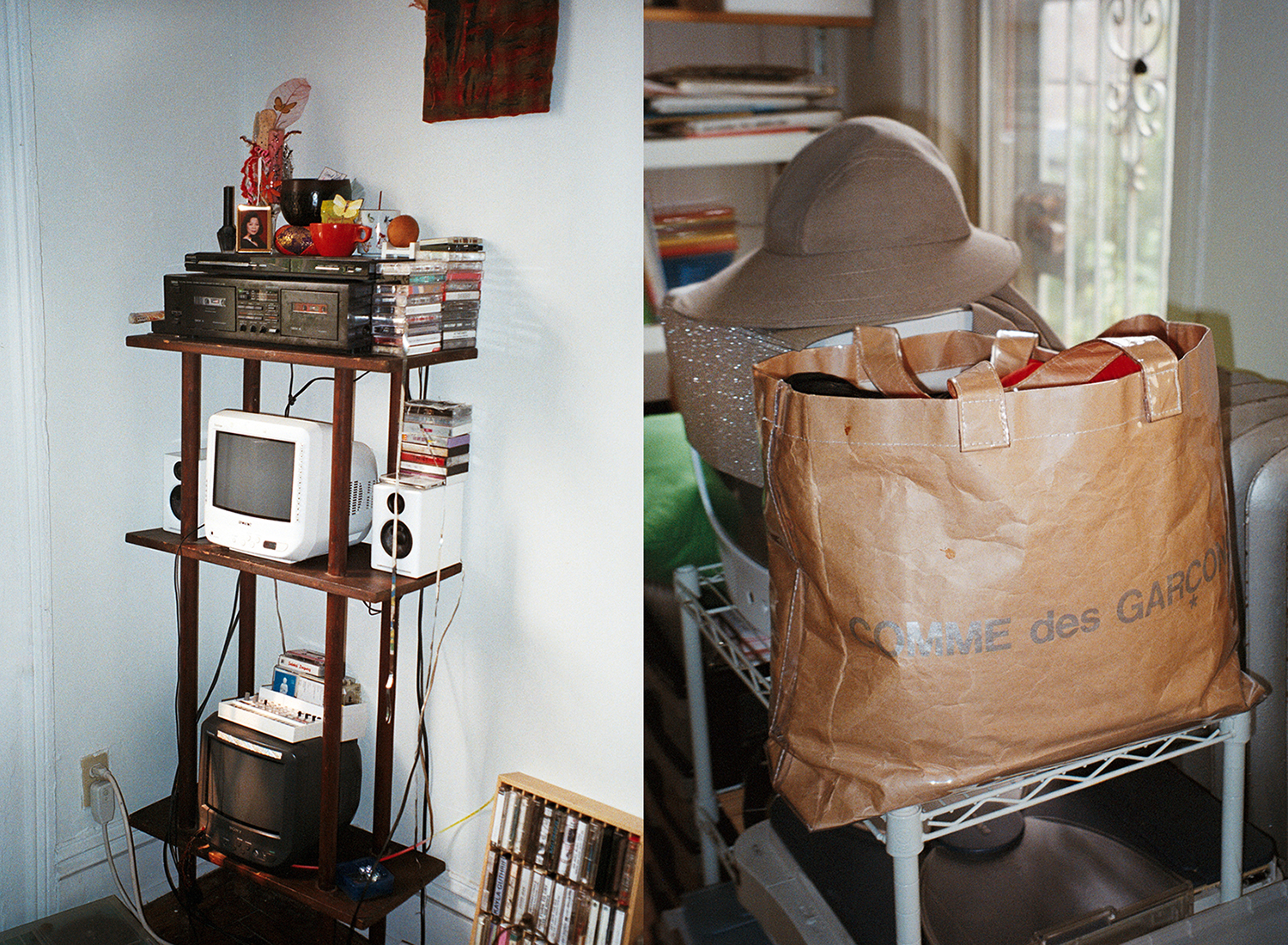 The artist's latest work was an off-site installation at the Nordstrom Flagship store in Manhattan, that she dedicated to the idle time teens used to spend walking around a mall, with dELIA*s-like ciphers on the walls.
No matter her aesthetic, Maggie is anything but "just cute"; her work is about finding depth in fantasy, devotion, and being part of something and how we represent it.
Maggie's studio is at the Bowery in Manhattan, but you can imagine she feels at ease in her room surrounded by everything and nothing: presents from her Taiwanese friends, her shoe collection, and of course, a Xerox machine, for all the zines she puts out.
I talked to Maggie about her bedroom as a teenager, what aesthetic she is over with, what her work is the opposite of, and being able to be productive besides the overwhelming heat of the NY summer.
Hi Maggie, how are you today?
Good!
How long have you been living in this apartment?
For 6 years… I like how there are creaky stairs that spiral all the way to the top floor to my room. When I moved into my apt, I painted the walls cloud white.
How do you like to change a space?
I used to work at a gallery in Chelsea, Paula Cooper Gallery. I liked that the artworks were always changing and transforming the space.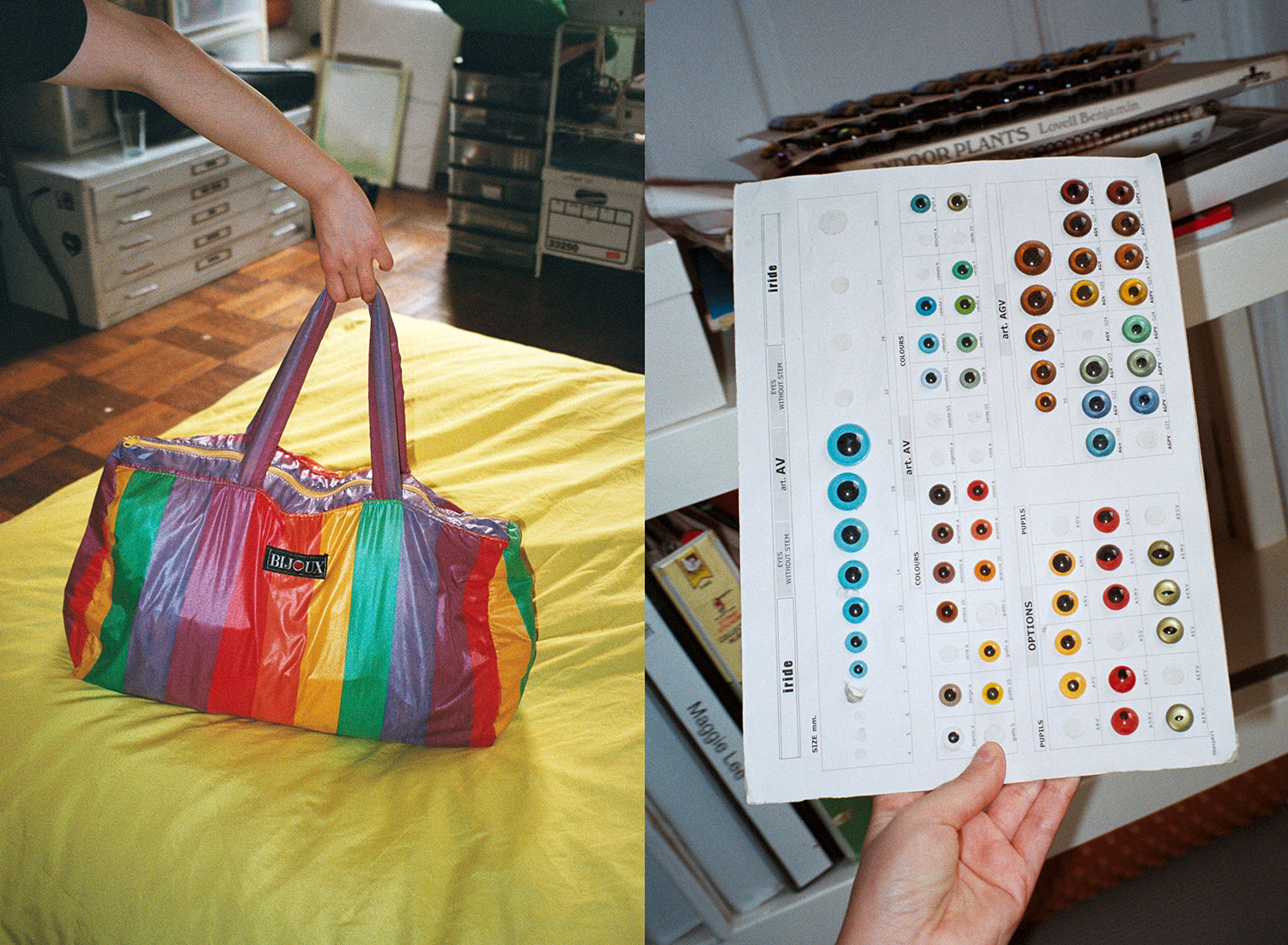 How was your room in high school?
Imagine Le Tigre's "Eau D'Bedroom Dancing" playing on a transparent teal record player, cutouts from magazines sprawled on the floor; on the walls, flyers from basement shows, and looking up to the ceiling, a The Cure poster. In my closet, Is thrifted emo tops, beige sweaters, and Irregular Choice shoes. And then, there is me on my Dell computer, where I would go on message boards and find rides to see shows.
How can you describe your life after graduating from art school?
I was the manager of a streetwear clothing store, did professional blogging, and shot covers for magazines, and all while trying to figure out how to pay rent and not have my mom worry about me.
Nowadays, what's the meaning of nostalgia for you?
I don't relate to nostalgia. I think it's easy for people to categorise my work in this way. In my opinion, it's everything but that… It's pretty much relevant.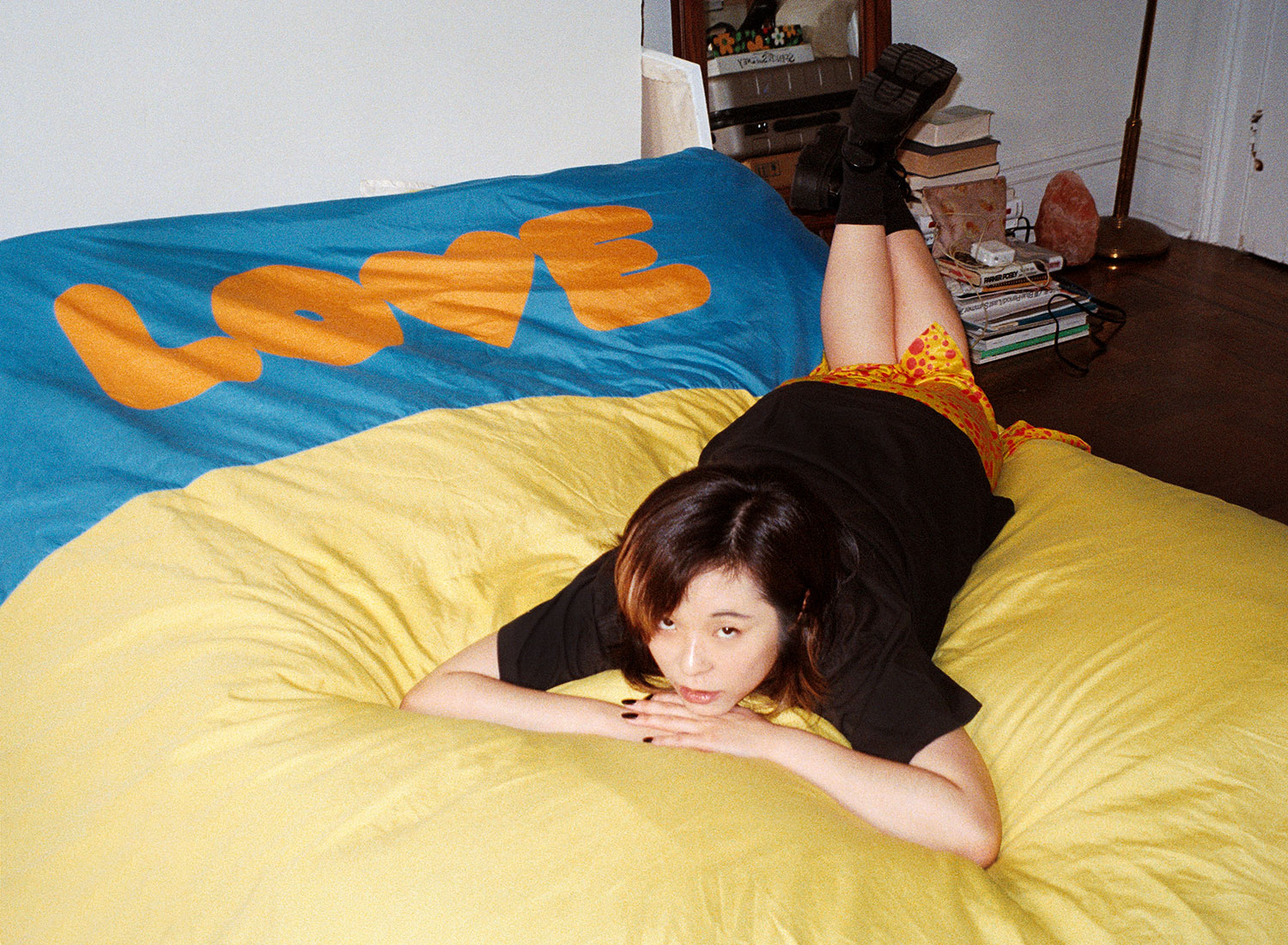 What are you working at the moment?
I am working on a video show with Electronic Arts Intermix and a solo at Jenny's gallery in NYC in the fall. Come by!
What's the main theme of your current work? Why is that important to you?
Paintings. I have been making so much installation and video work, right now I'm excited about making wall works.
You used to document your life in different mediums and then use the material for your work, is social media a new way for you to do this
Lately I have been more anonymous on social media and enjoy TikTok…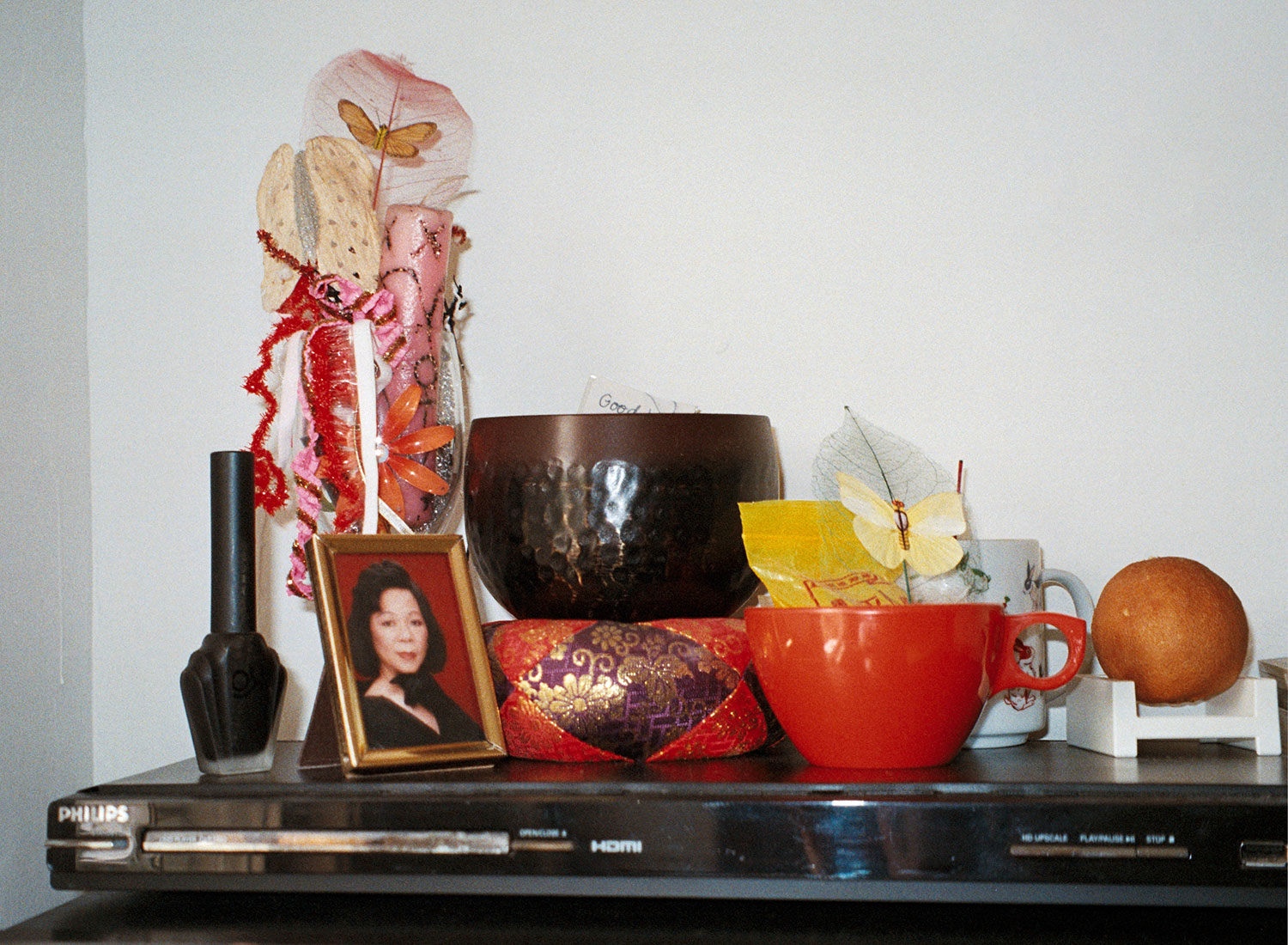 Do you have a daily routine? Even if it's just one thing…
I wake up at 5:30 am and make my bed. I cook a healthy breakfast for the whole building. Then go for a walk, and go to work and school, and when I come back home, I make dinner for everyone and wash the dishes and laundry and go to sleep by 10pm.
How was working in your art in this space during the lockdown? Did you stop all together or made you more productive?
Right before Covid, I had just gotten a studio on the Bowery and worked on a show at Nordstrom with the Whitney Museum. I bought all my supplies before lockdown and hid in my studio and worked.
What's the hardest part of being a creative person right now?
To make something without having people copy you? Actually, I think that's OK because then it's a sign to move on to the next, as my friend Julien Ceccaldi says.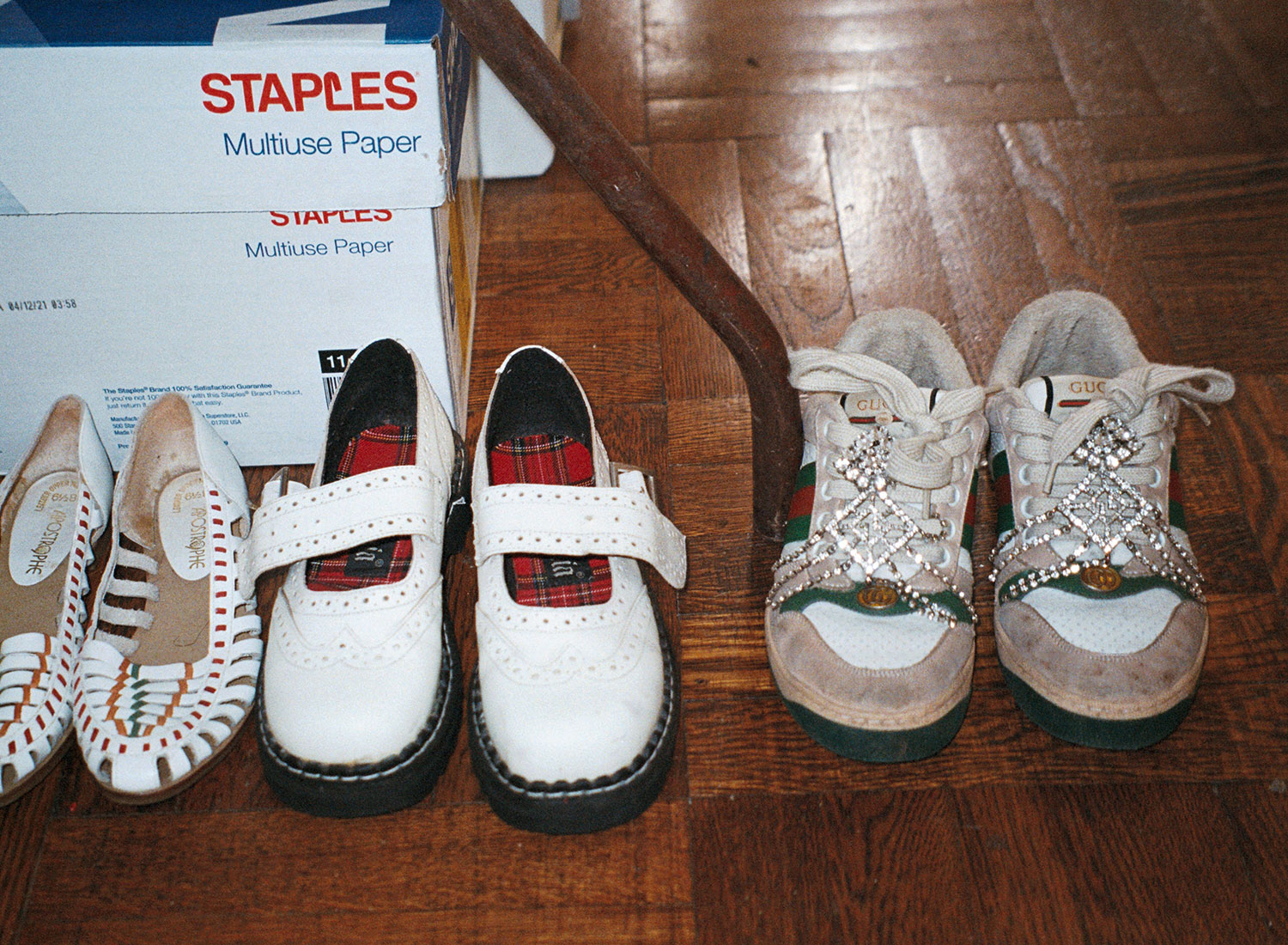 How do you feel when you finish the work for a show? Do you feel you need to start something new right away?
I like to keep it going. I like to have the show go up one at a time as I continue working on the next.
Is there a reference or aesthetic that you are over?
Hearts and stars.
If you were to move to another country, where would you like to go
Probably Taiwan, because that's where my family is from and it makes so much sense to me.
What excites you more about the future?
The unexpectedness.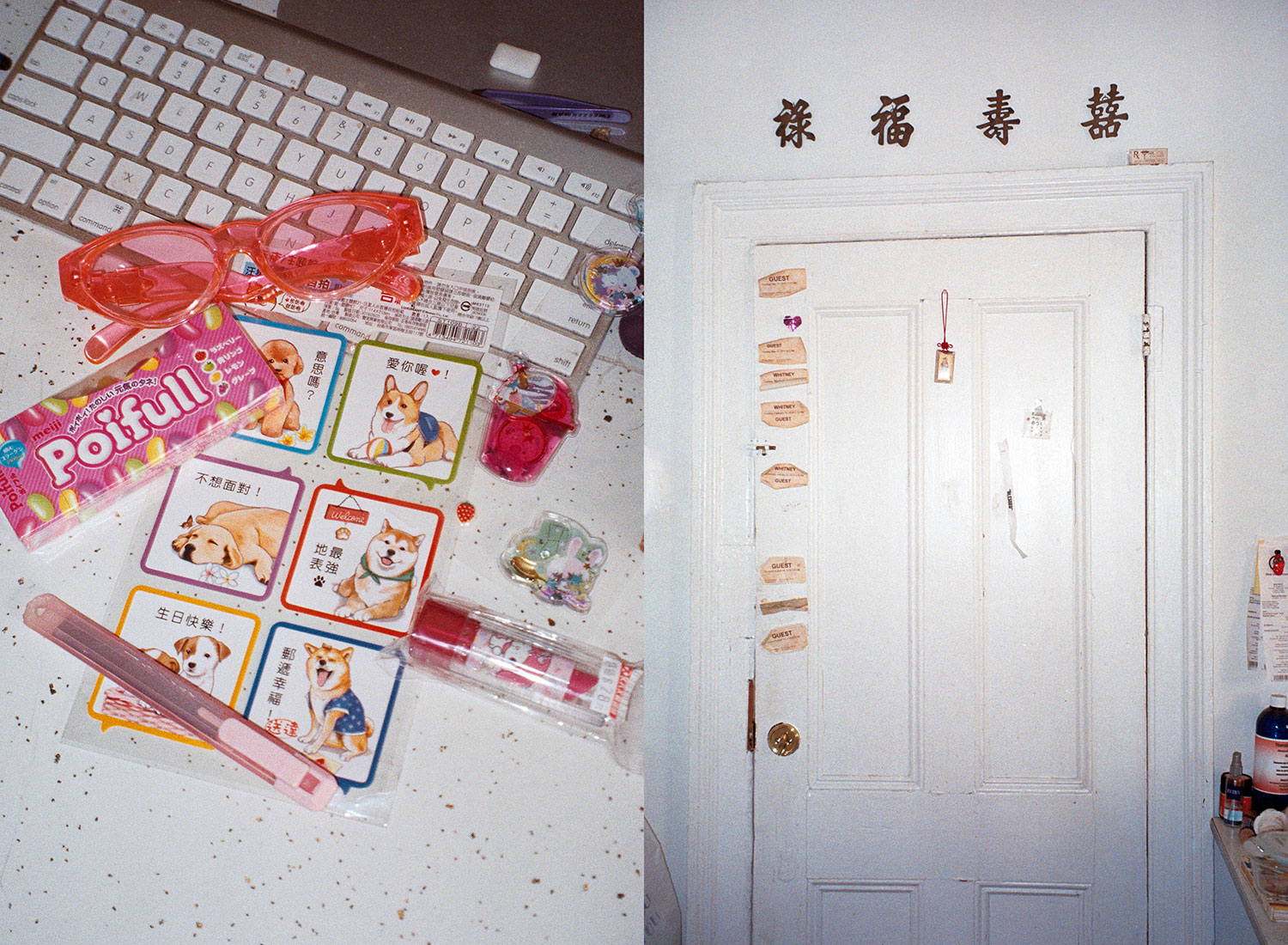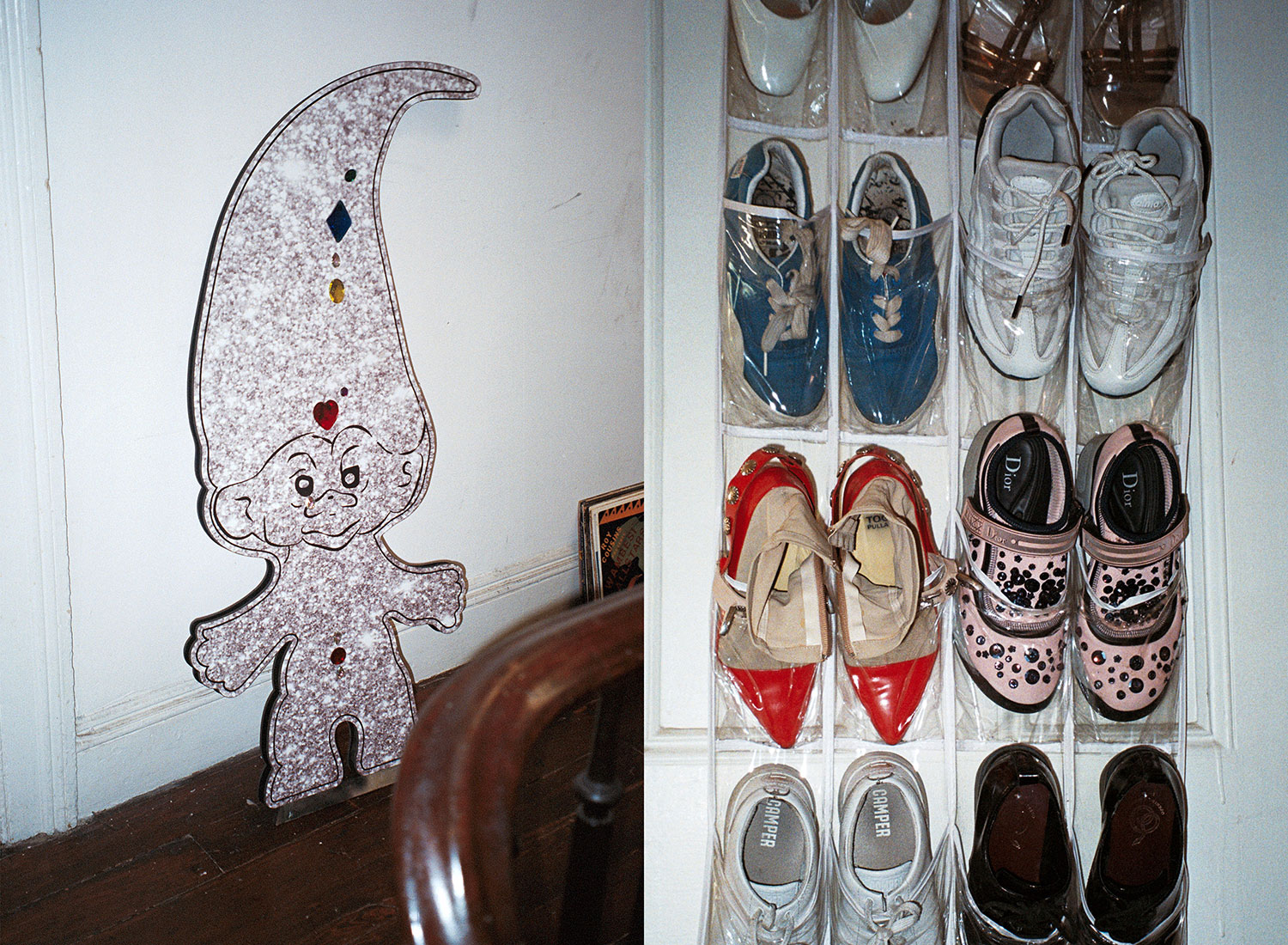 Tagged: