Photos courtesy of Getty Images
7 of Brittany Murphy's most iconic outfits
The late actress served up Y2K effervescence in Blumarine and Baby Phat.
Photos courtesy of Getty Images
"Free-spirited, whimsical and full of laughter," Brittany Murphy's energy is unmatched. The late actress rose to fame in the late 90s with a breakthrough role in cult teen comedy Clueless. Throughout the Y2K era, she proved her acting chops with dramatic roles in Girl, Interrupted and 8 Mile, while winning audiences' hearts playing the bimbo-with-a-heart-of-gold in Uptown Girls and flexing her screwball comedy skills in Just Married.
Offscreen, Brittany was beloved for her big, bubbly personality, which frequently came across in her red carpet antics and outfits. To the VH1 Big in 2002 awards, the actress waltzed and dipped with beau Ashton Kutcher in a flippy pink miniskirt. At the VMAs, she gave her best 'blue steel' in a custom Levi's tuxedo. Whether wearing Blumarine as Uptown Girl's Molly Gunn or dressed in head-to-toe Baby Phat, Brittany always served ultimate style in Y2K effervescence. Here, we take a look back at the late actress' most iconic outfits from the 00s.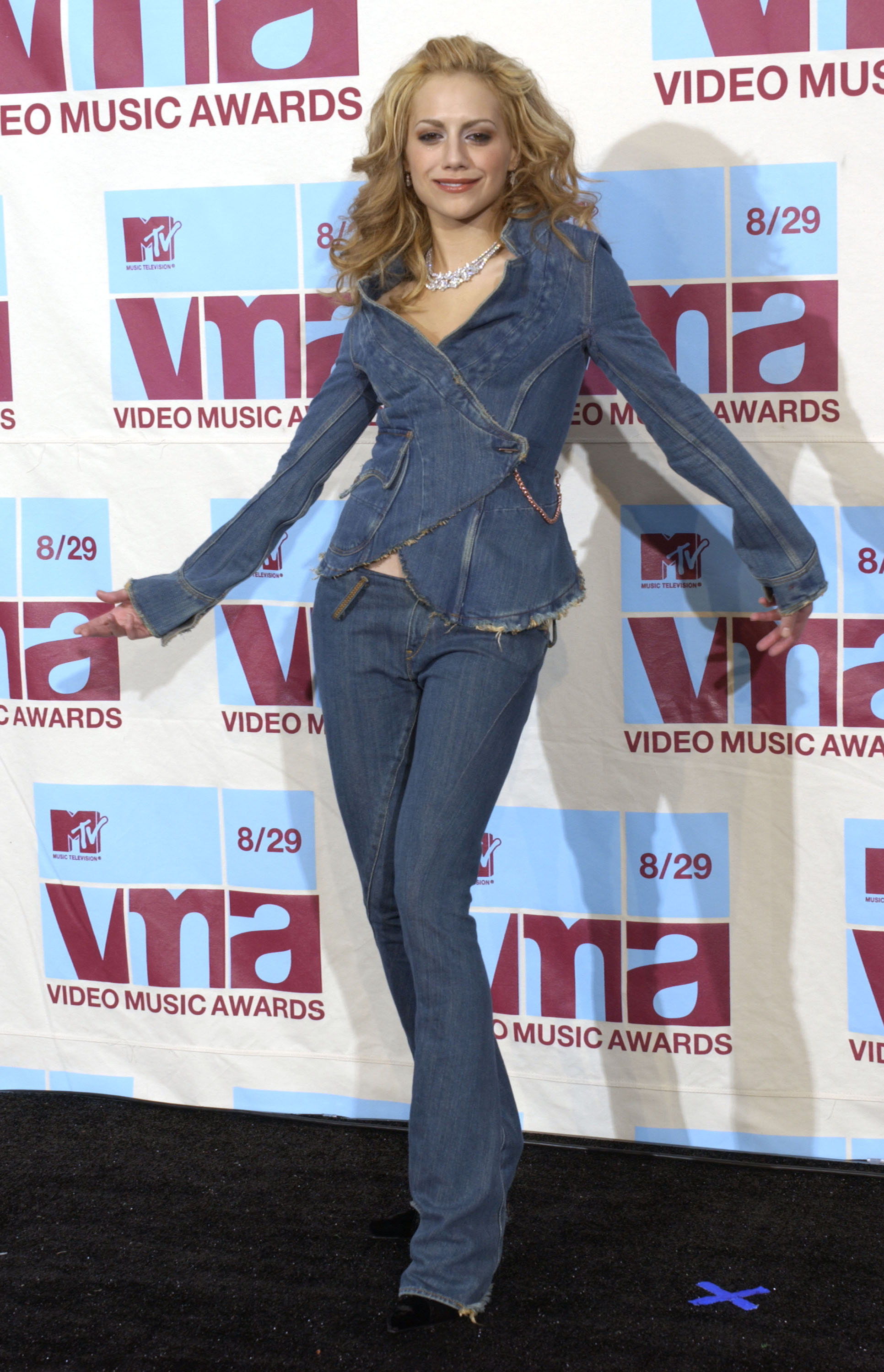 At the MTV VMAs, 2002
It wouldn't be Y2K without a Canadian tuxedo. A year after Britney and Justin took to the AMAs in their era-defining denim prom looks, Brittany Murphy showed up to the VMAs with her own twist on the look. On the awards show red carpet, the actress showed off her supermodel moves in a fitted Levi's tuxedo, rose gold belt chain, boot cut and all.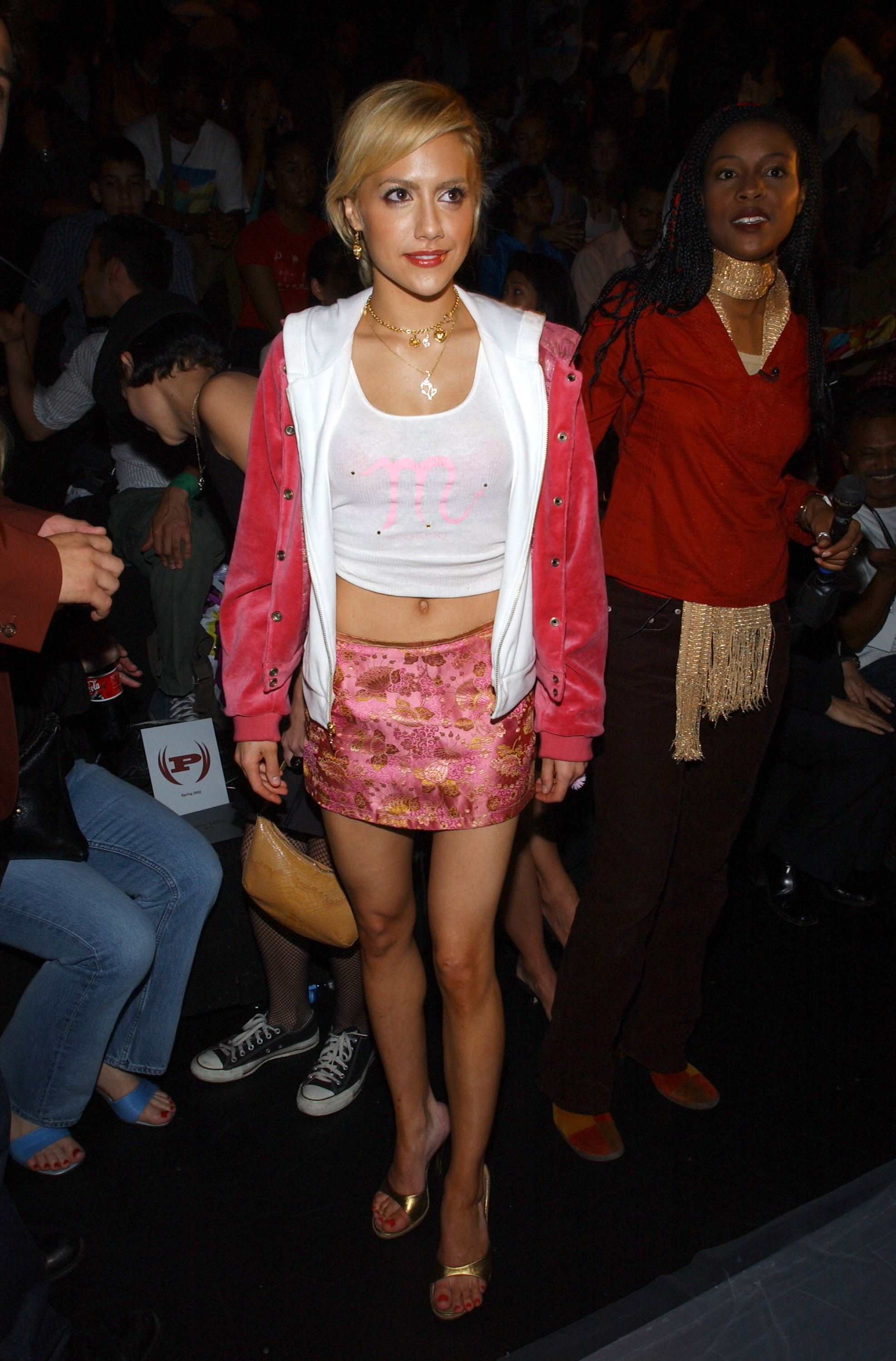 At the Baby Phat fashion show, 2002
Brittany and Baby Phat, a match made in Y2K heaven. Of course the actress sat front row at the label's SS03 NYFW outing, dressed head-to-toe in the bubbly brand's rhinestone-encrusted garb. Alongside the label's cat logo necklace and a pink paisley miniskirt, the actress repped her star sign (Scorpio) in a custom zodiac tee.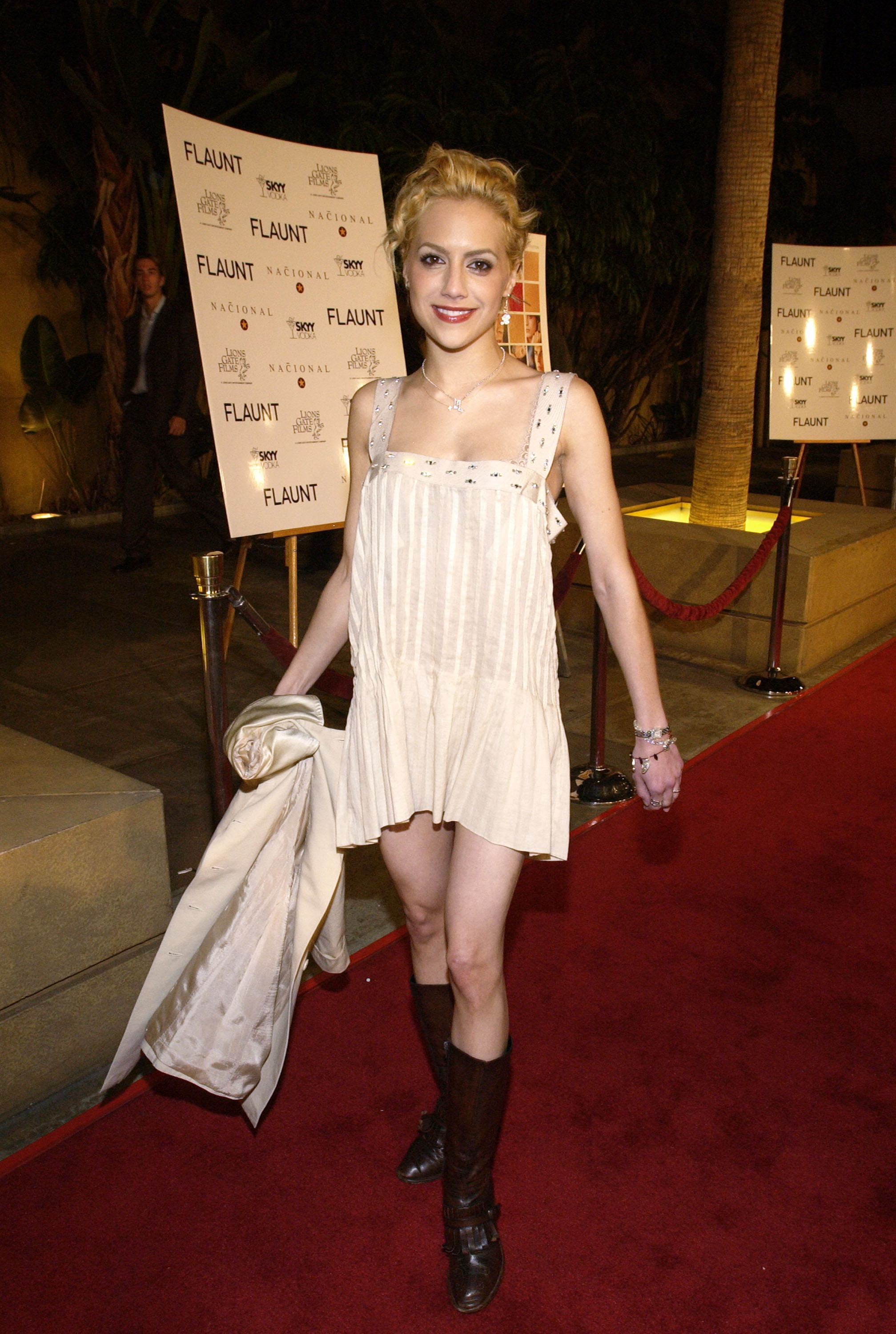 At the premiere of The Rules of Attraction, 2002
At The Rules of Attraction premiere, Brittany was serving proto-boho. Worn in 2022, halfway between Y2K and the arrival of 2004's boho-chic, this baby doll look gives us a glimpse into the aesthetic that would define the mid-00s. Note the cowboy boots and the cotton pintucked frock, all accessorized with McBling-era rhinestone accessories.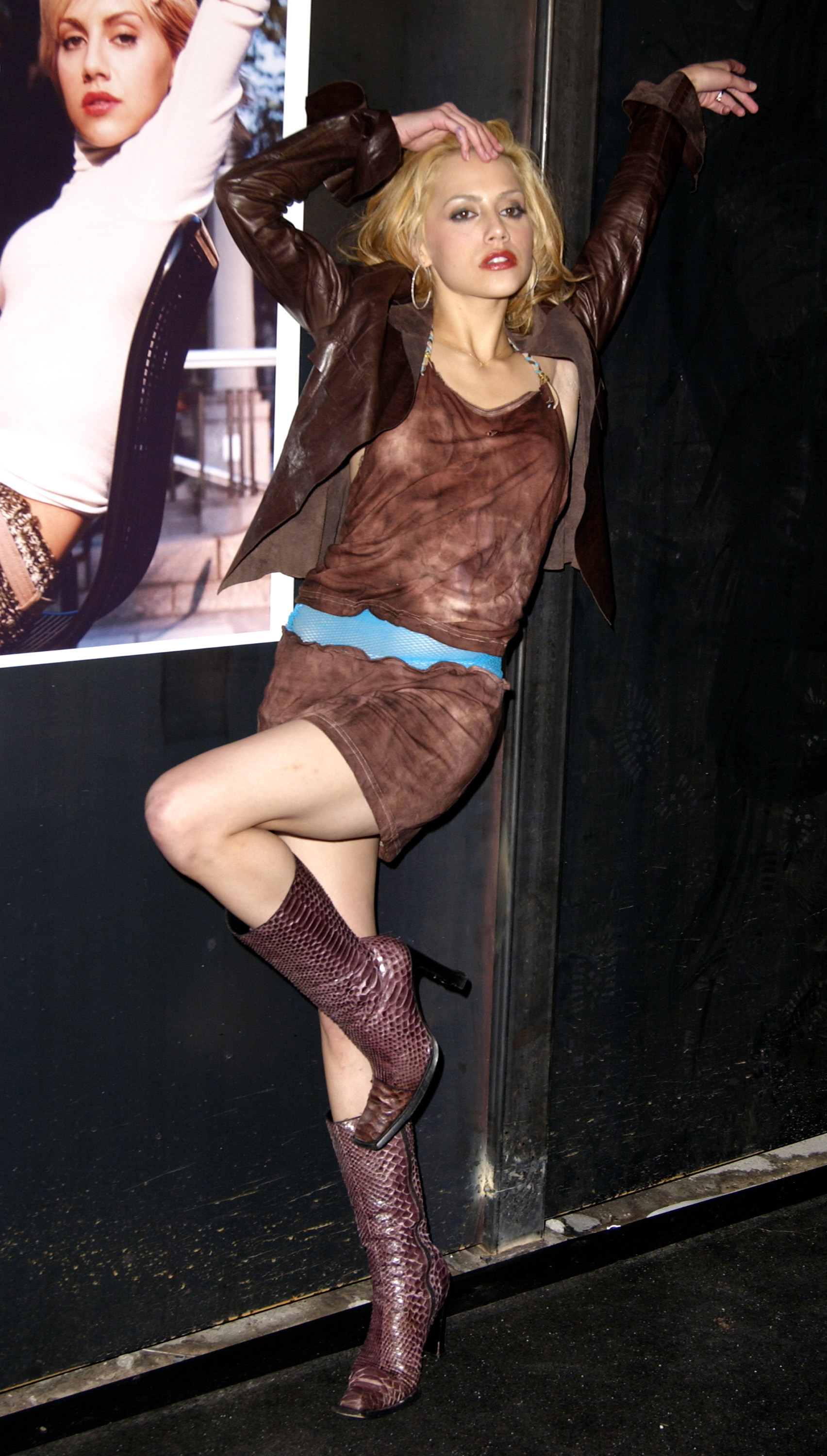 At a Nylon Magazine party, 2002
Sartorially speaking, 2002 was a major year for Brittany. In October, the actress covered Y2K's teen fashion bible, Nylon, wearing a turtleneck and belted micro mini (very modern-day Miu Miu). Here, at the issue's launch party, she poses in front of her cover wearing a slinky brown looks that brings to mind new-season KNWLS.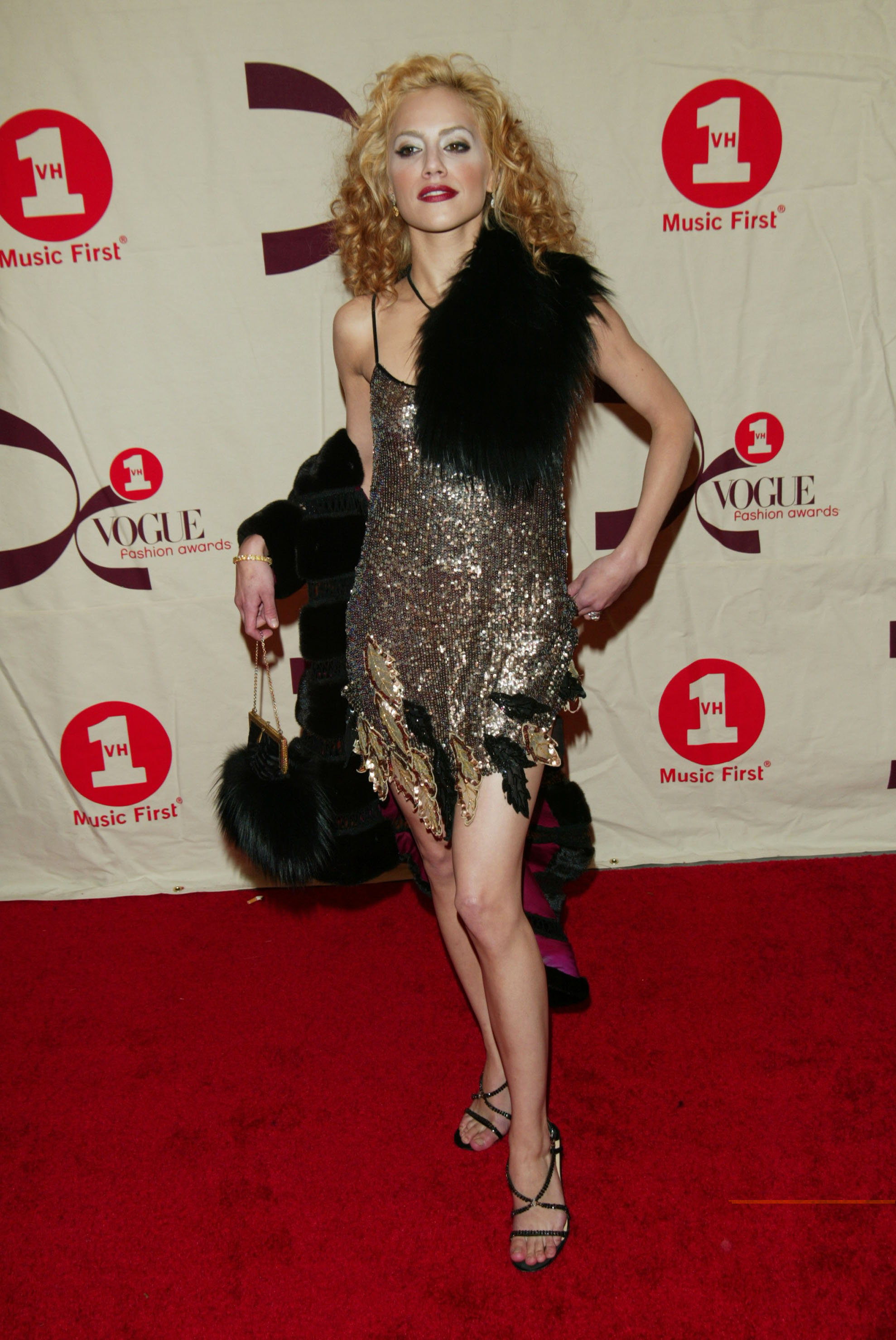 At the VH1 Vogue Fashion Awards, 2002
Brittany was all about red carpet theatrics. For 2002's VH1 Vogue Fashion Awards, the actress showed up in full flapper costume, sporting white face powder, a fur stole and vintage-inspired sequin dress.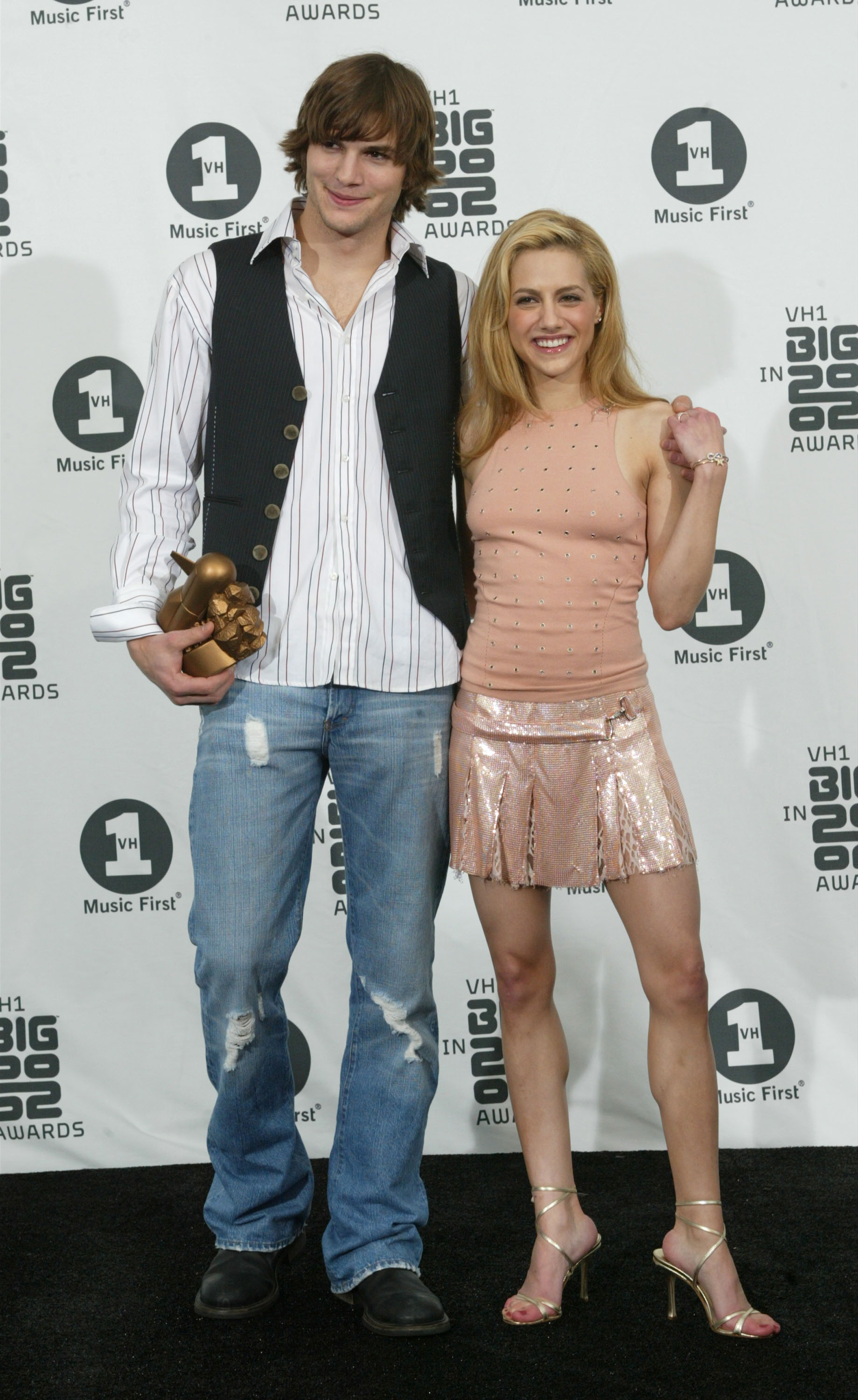 At the VH1 Big In 2002 Awards, 2002
Alongside Bennifer and Becks-and-Posh, there was Brittany and Ashton. The couple began dating after playing newlyweds in 2003 comedy Just Married. From 2002 to 2003, they were inseparable, frequently photographed mugging for the cameras on and off the red carpet. Here, in their most memorable red carpet appearance, Brittany waltzes with Ashton wearing a rhinestone-studded top and metallic snakeskin mini.
In Uptown Girls, 2003
Brittany won our hearts as the fun-loving Molly Gunn in 2003's Uptown Girls. Throughout the film, Brittany-as-Molly wears a plethora of iconic outfits: most notably, a patchworked overall dress and a poodle skirt-inspired pin-up dress. Her most memorable — and most Molly — look, however, remains this sequinned SS02 Blumarine gown, as effervescent as Brittany herself.