Photography Neuf Neuf Dreaded
Escape into nature with Paris hiking club, Jahiking
Fashion designer and founder of Paris' favourite Afro vegan spot Jah Jah, Daqui Gomis is here to remind you to connect with the earth.
Photography Neuf Neuf Dreaded
This article originally appeared on i-D France.
"Feed the body and feed the soul" are words that Daqui Gomis lives by. It didn't come as much of a surprise then, when the founder of Paris' favourite Afro vegan restaurant Jah Jah and the sustainably-minded fashion brand Beni Originals, launched an inclusive hiking club last year.
Born out of a period of lockdown, the "outdoor adventure community" Jahiking aims to introduce young minorities to the joys of this gentle and contemplative sport. Each month, along with his partner and collaborator Coralie Kory, he invites groups to join the expeditions out of the city in order to share both the beauty of nature and the need to preserve it. "The idea is to take young people from neighbourhoods that don't necessarily have the opportunity to go walking in the forest or in the mountains, and to make them aware of the benefits of nature during long hikes," Daqui tells us. "It also helps to dust off the image of this practice in our community."
From the forests on the outskirts of Paris to the Jura Mountains and the Pyrenees, Jahiking has so far taken groups of eager young people far from the noise of the city and the social media alerts that punctuate our lives. "These moments of awakening, exchange and conviviality are also a form of digital detox," Daqui explains. "They help to boost young people by reconnecting them with the natural environment while keeping them away from their mobiles. It stimulates their creativity and ultimately, it allows a reconnection with themselves and others."
For Earth Day 2022, Daqui and his crew organised a special walk in the historic forest of Fontainebleau, 60 miles southeast of Paris. A naturopath and a yoga teacher accompanied them for the occasion, passing on their teachings during a hike culminating in a lunch prepared by the Jah Jah team. It made for a joyful walk under the spring sun, with the smiles captured by photographer Neuf Neuf Dreaded speaking for themselves.
Looking to the future of Jahiking, Daqui has big plans. "The ultimate goal would be to climb Kilimanjaro in Africa," he says. We predict that and more from France's coolest hiking club.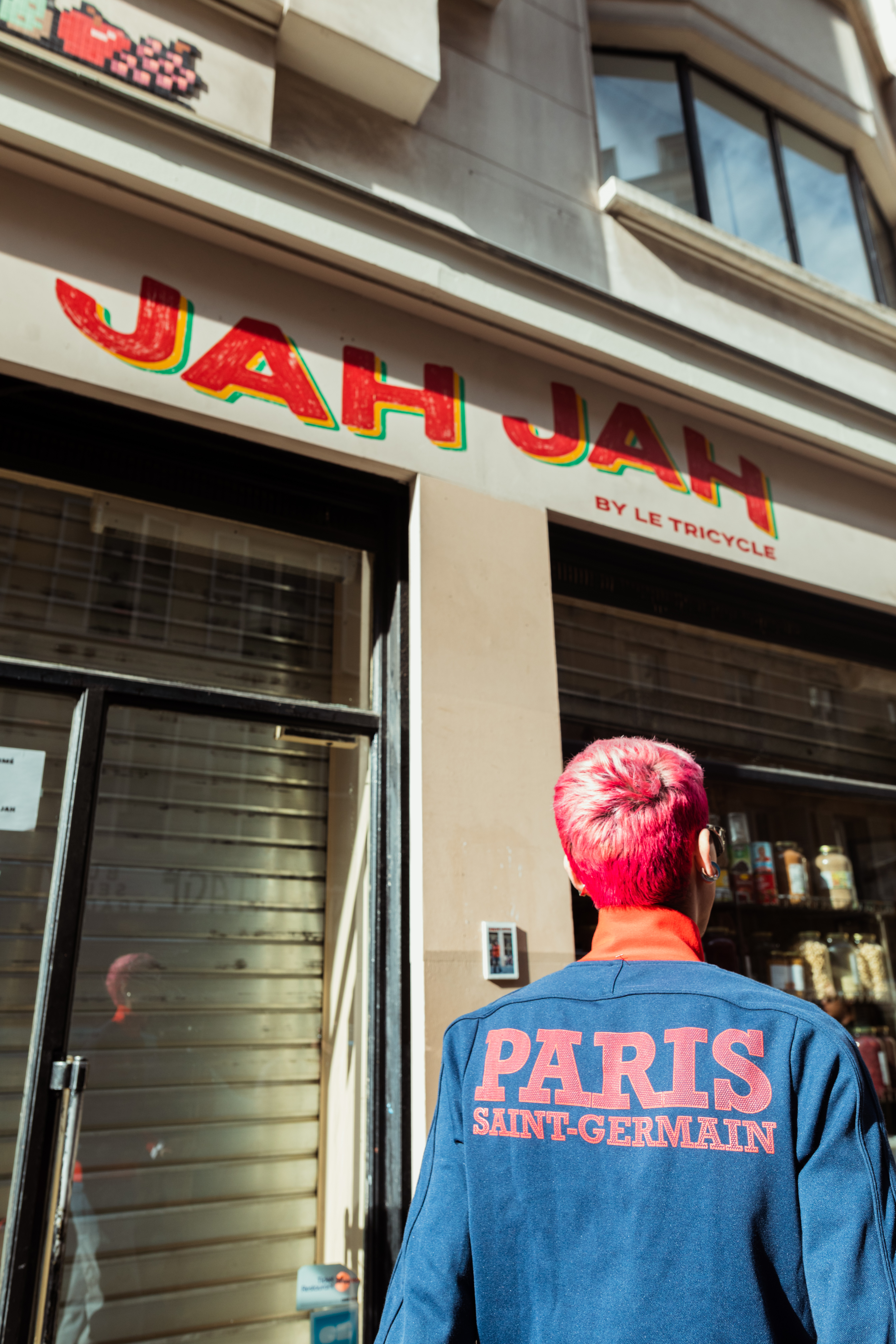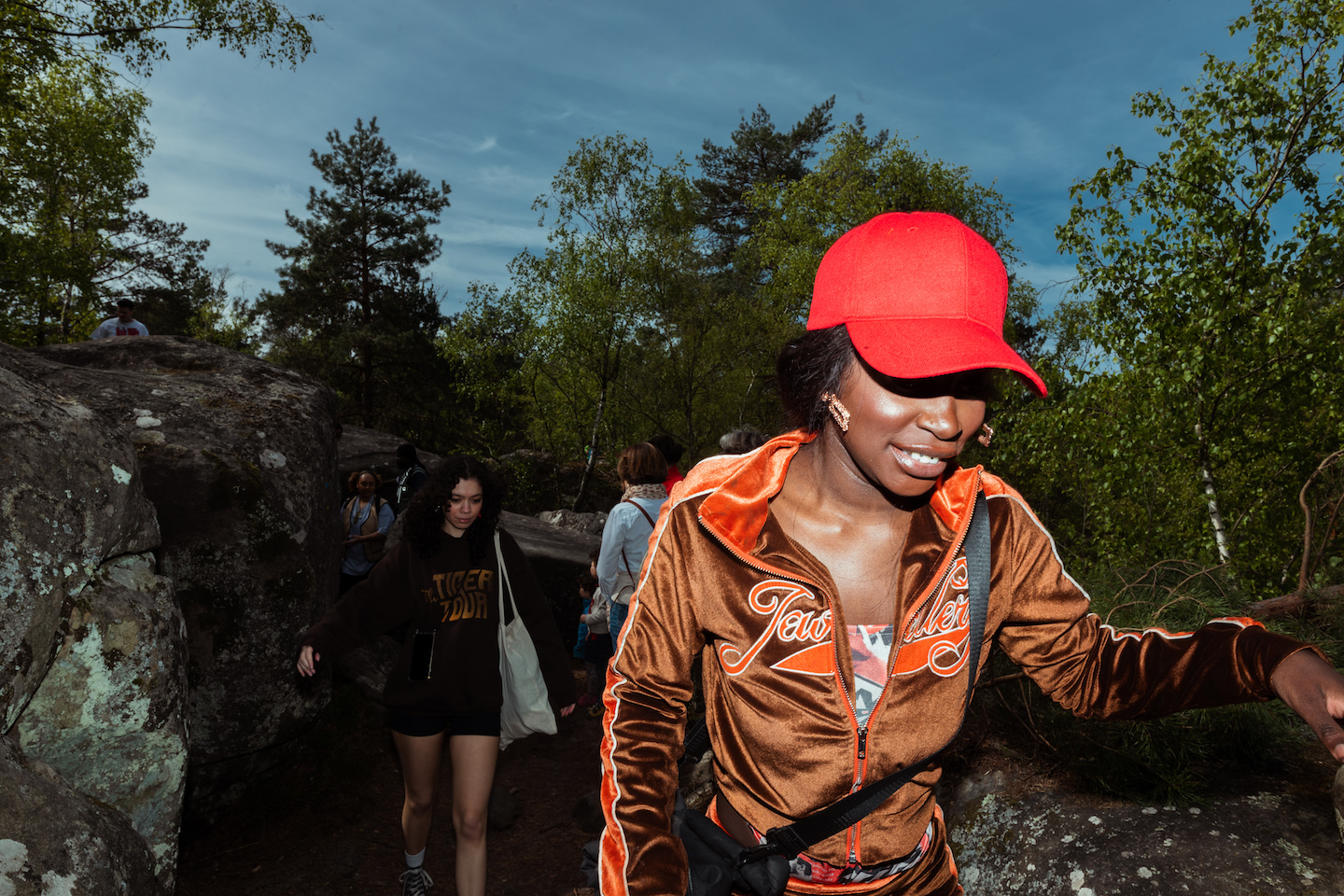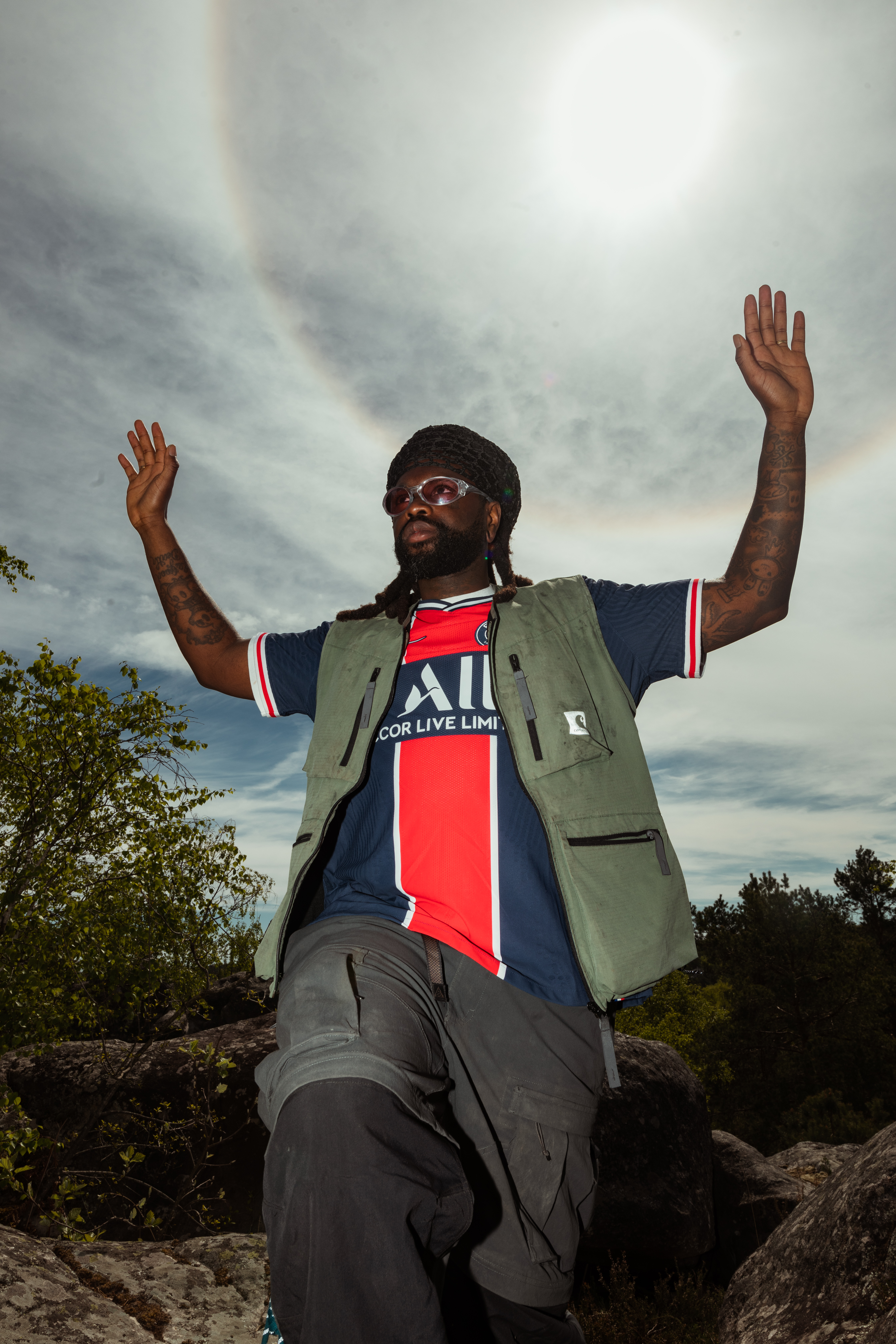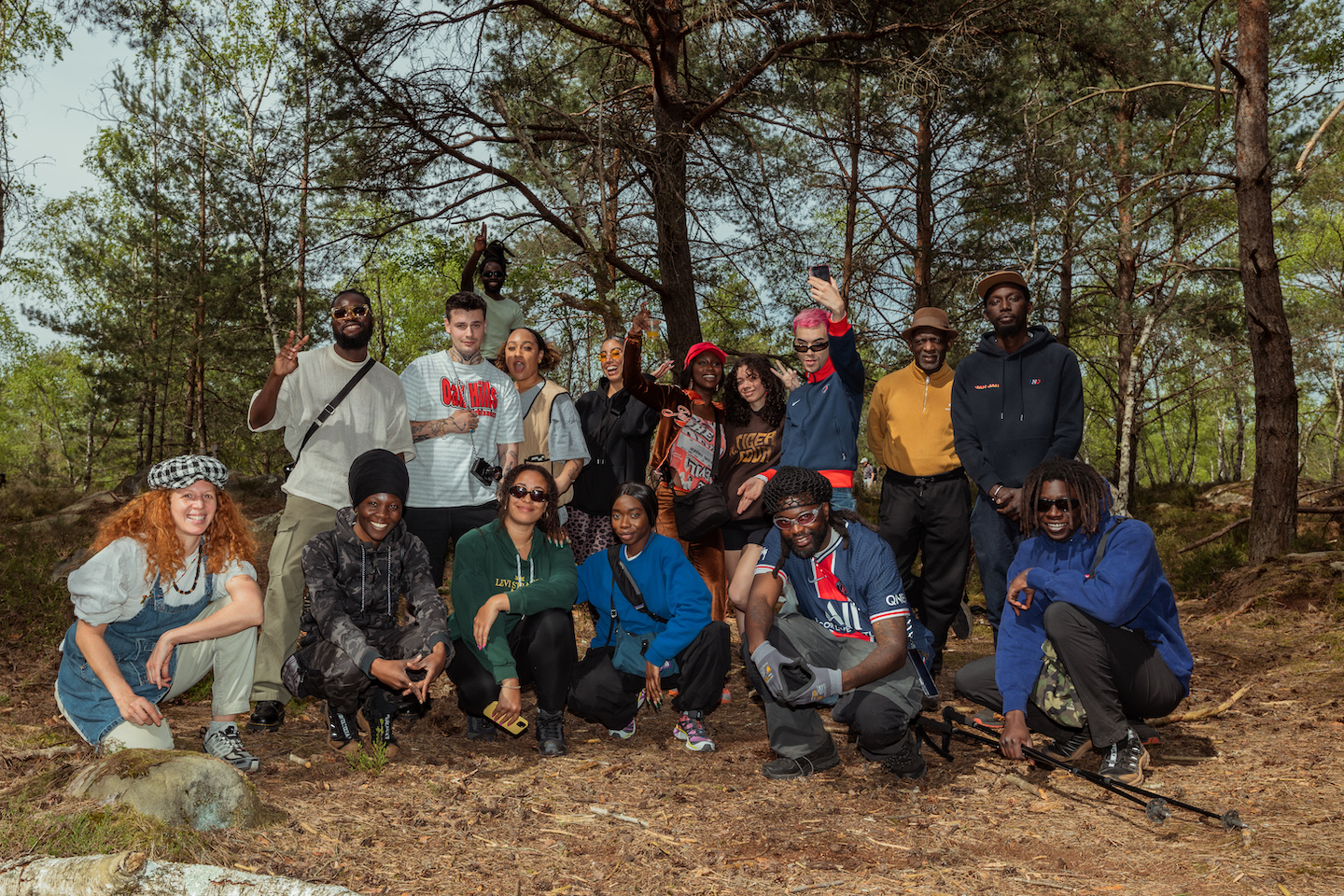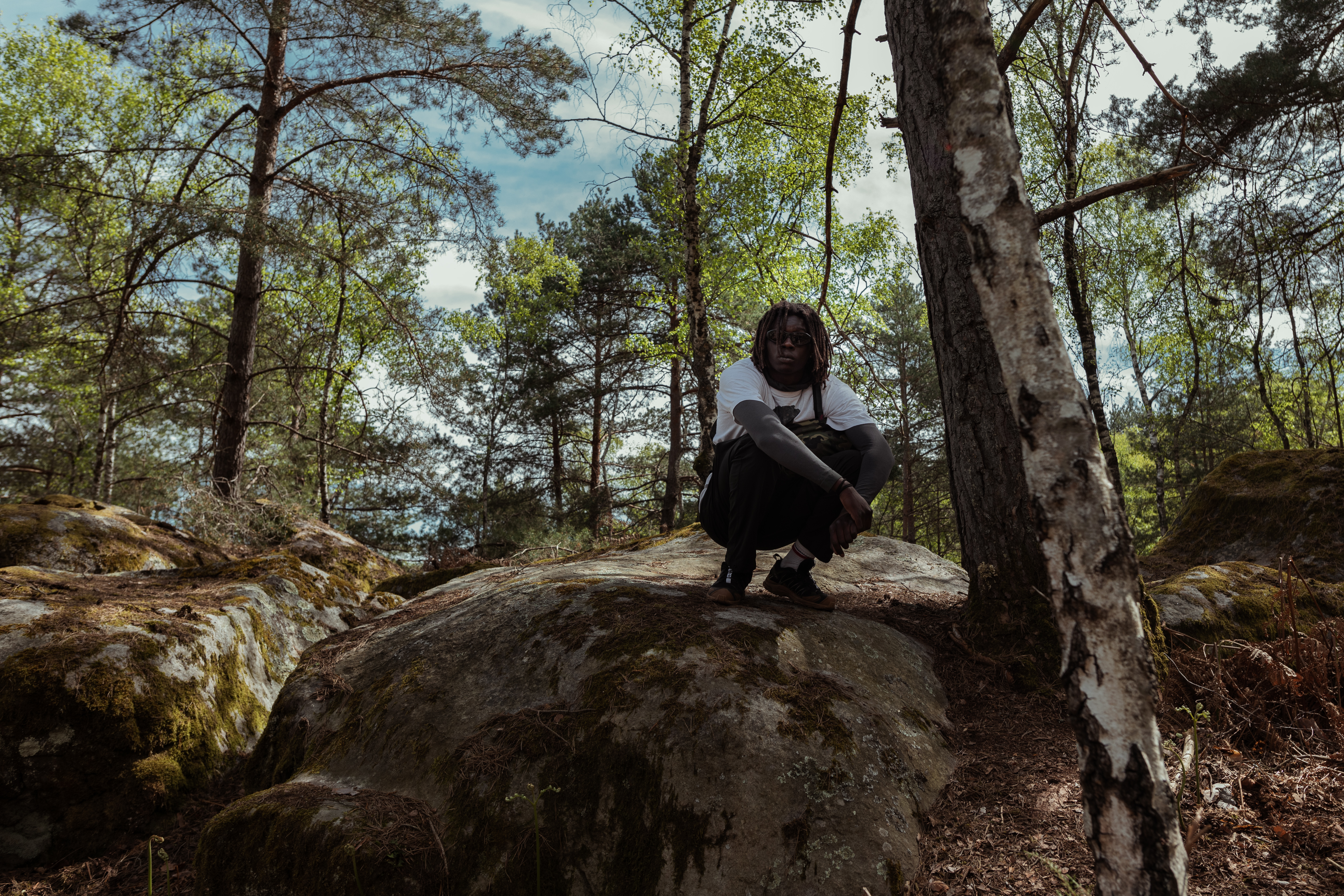 Credits
All photography by Neuf Neuf Dreaded
Tagged: