Photography Jamie Salmons
Magician Billy Menezes is blowing Bella Hadid's mind
The 18-year-old's debut short film shows there's life in the art of trickery.
Photography Jamie Salmons
When we first met Billy Menezes over two years ago, the then-16-year-old had spent a few years sneaking through the backdoors of exclusive parties in London, boldly approaching stars like Dua Lipa and Kate Moss and offering to show them a magic trick. The results were caught on camera, their jaws dropping: "How did he do that?" Now, having weathered a pandemic, turned 18 and finished college, he's back with a new bag of tricks.
You can see them in Out n' About, a film Billy spent the last year making. "I really enjoy working on things for a long time, and this is like my baby," he says. The short film sees him traipsing the streets of London, stumbling into stars and regular folk going about their day, pulling them aside and showing them magic. "All the tricks in Out n' About were created through lockdown and worked on then, I just had no one to show them to. This is my way of saying I'm back doing what I love doing."
The short was made in collaboration with filmmaker Louis Dobson, who Billy met by chance last year ("Now we do pretty much everything together," Billy says) and let sleep on his sofa for eight months straight during filming. Out n' About sees the teen magician run into rappers like Digga D and Slowthai, both on the streets of London and at Reading Festival. He had three minutes with Slowthai backstage, during which Billy snagged a £20 note from him and remarkably transformed the queen's face into Thai's instead. "I came up with that trick in 2020 during lockdown and had until then to wait to do it with him!" Billy says, laughing. "I wonder where that £20 is now!"
In the movie, which feels like it's been lifted from an early 00s MTV show and will be distributed digitally and on DVD ("I wanted something physical that people would have on their shelves"), Billy also has a roadside encounter with Bella Hadid in London. Her reaction to Billy's magic sends her running for her car.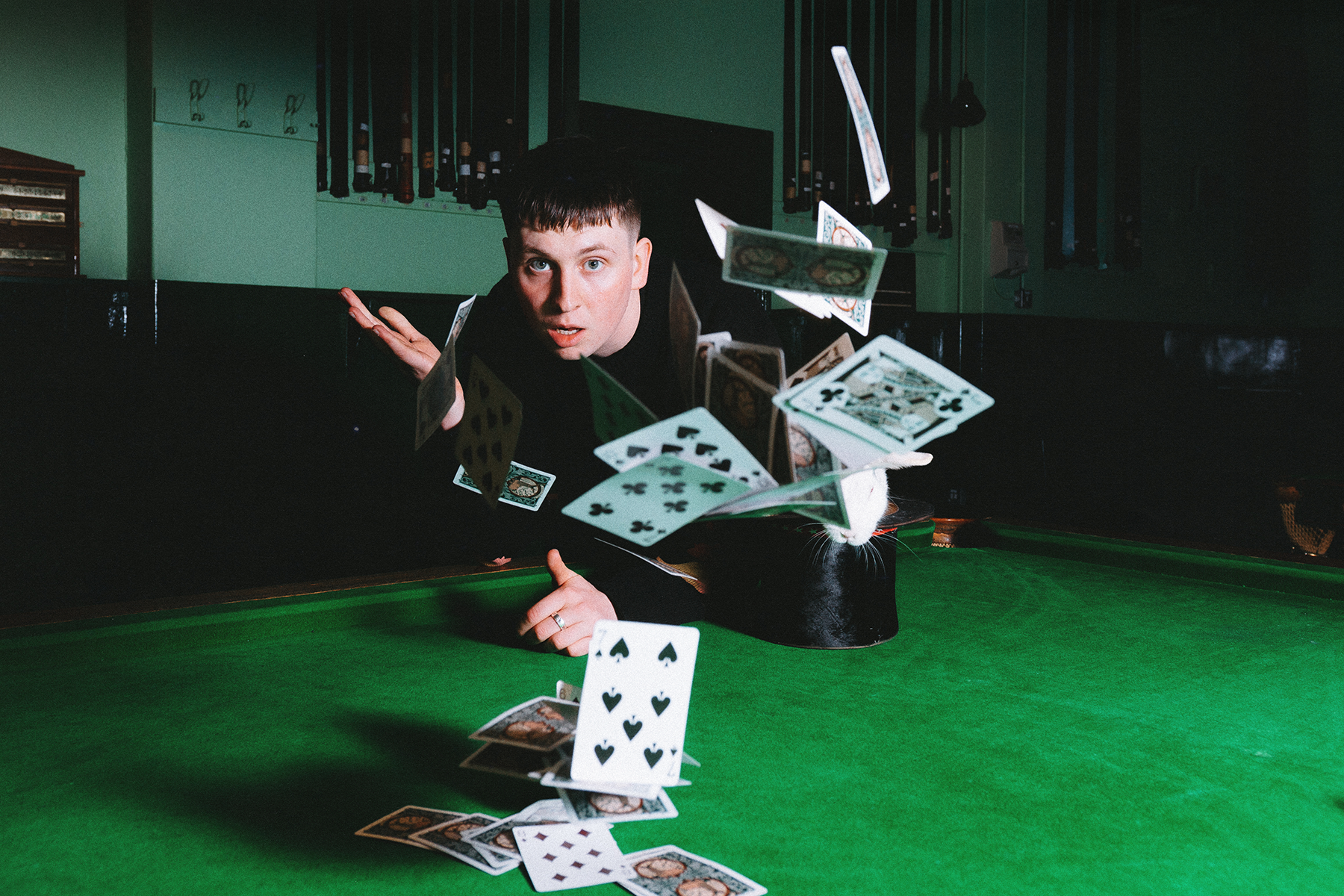 The street magic is his hugely entertaining bread and butter at the moment, but Billy has his sights set on bigger things. "I want to do a death defying stunt," he plots. "To put my life in danger." He's got a rough idea for how it might happen, involving handcuffs, a suspending box and a burning rope. When is it going to happen, and will he make the escape? Guess we'll have to wait and see.
For now though, check out Out n' About below, and start figuring out just how Billy Menezes does it.


Follow i-D on Instagram and TikTok for more.

Credits
---
Photography Jamie Salmons
Tagged: