Meet the hair stylists working with your fave K-pop idols
Wish you could run your fingers through the hair of BTS or Red Velvet? These five talented people get to do it every day.
Photography Lee Guno
If it takes a village to raise a child then it takes a whole universe to successfully run the life of a K-pop star. While, sure, they require the talent and determination central to such a career, they also rely on a team of managers, choreographers, personal trainers, assistants, social editors and fashion stylists. Another integral role? A highly-skilled and imaginative hair stylist.
After all, aesthetic is everything in the Korean idol industry and what better way to signify a shift into a new album era, or indeed life stage, than with a headline-worthy new cut, colour or set of bangs? The power a celebrity hair stylist holds is immense – the right look can not only lead to sponsorship deals with beauty brands, but also kickstart hair trends that echo out across fandoms and into the wider world.

Interested in the talent behind these oftentimes bold, influential re-styles, we spoke to five hair stylists known for their collaborations with K-pop idols.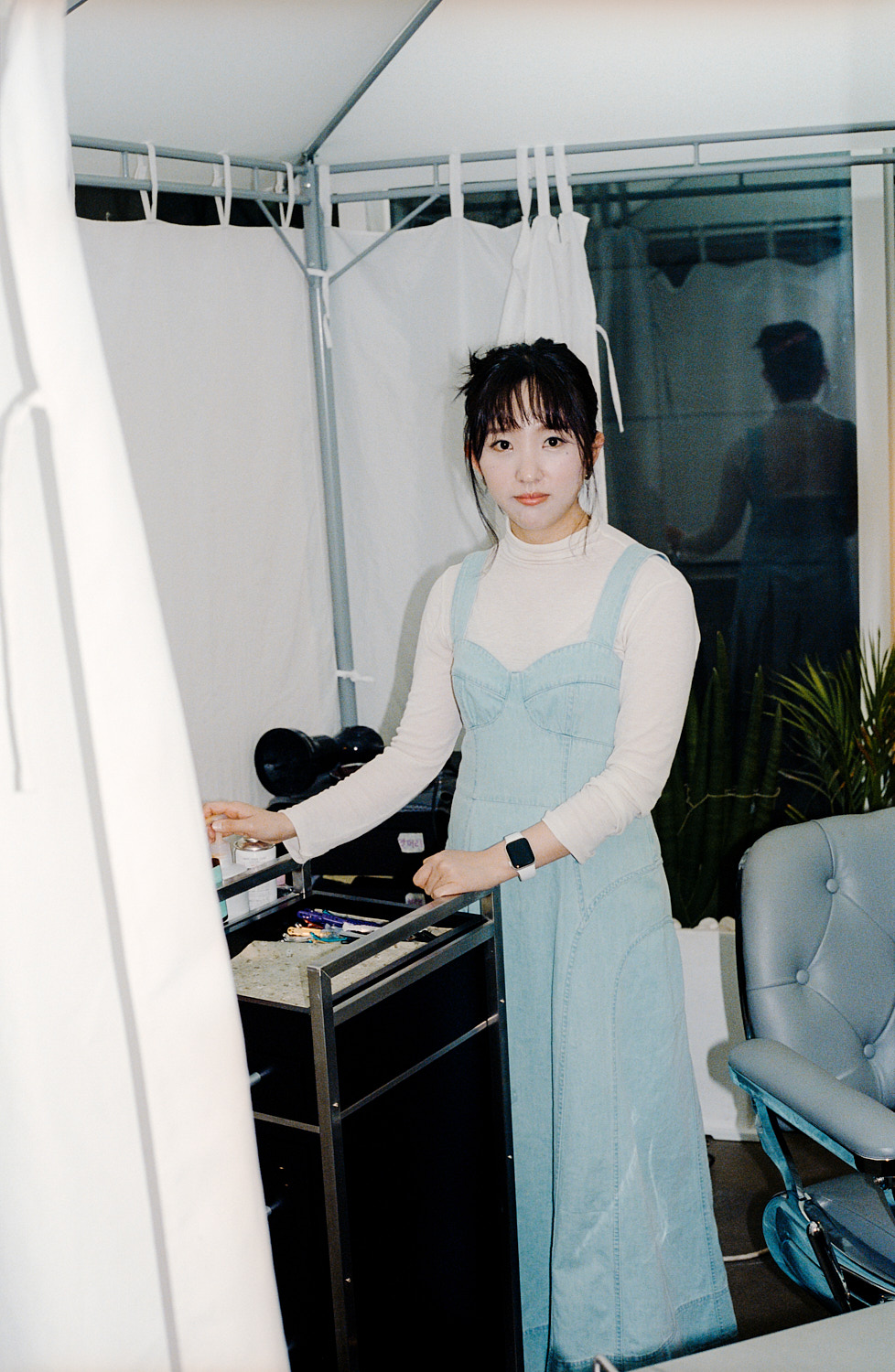 Jihee Park
After leaving behind childhood dreams of becoming a pianist, Jihee Park attended beauty school with a new mission. "I've learned that pianists and hair stylists actually have similar jobs though, in that they both impress others by expressing themselves," she says. Today Jihee runs her own salon called Holy, located in the high end Seoul neighbourhood of Apgujeong, and works with a long list of artists including Dean, Hi Lee, Crush, BE'O, Lil Cherry, PROWDMON, LACHICA, Colde and Reddy.
What do you consider the most important element of your job?
If you think of styling hair as simply a manual skill, there are many people who are good at it. The most important thing in ensuring what you do is great, though, is the preparation that goes into it — analysing the model's face and head; exploring ideas in order to express certain feelings.
Tell us more about the type of work you do.
I do everything from styling to dyeing, cutting and making wigs. Styling hair is like the process of creating art… I always work with the artist beforehand to develop the idea we want to communicate and create a work that best expresses their own feelings.
Where do you get your inspiration for your more unique hairstyles?
If I used to look at other people's work online; now I take more inspiration from nature. For instance, when you see the sky at sunset, doesn't everyone feel healed? In order to express that kind of emotion, I mix orange, pink, purple, and emerald colours together.
And what's next in your career?
My biggest desire is to carry on with my current job for a long time – fully engaging in every project with a fresh mind. If the opportunity comes along, I'd like to archive my works in a book or museum.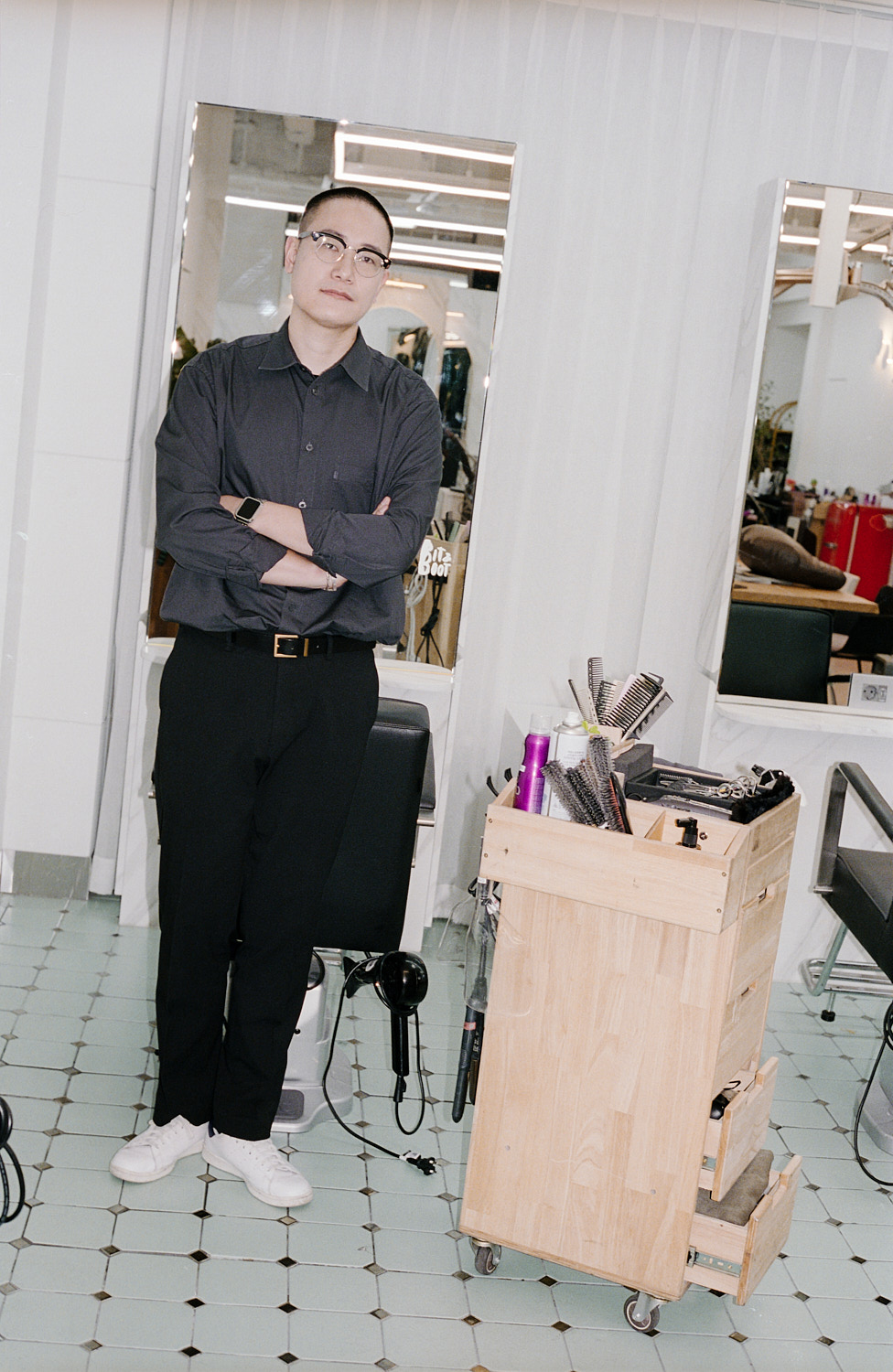 Naejoo Park
Naejoo Park is proof that simply asking for what you want sometimes works out. Having taught himself to do hair back in school, his career picked up speed when he told the already-established Hye Young Lee that he'd like to assist her. She agreed to it. "I still vividly remember the shoot for Hyori Lee's Biotherm commercial," he says. "It was my first time on set and I was immediately fascinated by the atmosphere." After 20 years in the industry, he has his own salon, Bit and Boot, and collaborates with K-pop groups including BTS, EXO, Twice, NCT and The Boyz.
How did you come to work with your celebrity clients?
Heejin Min – the visual and art director of SM – contacted me about working on TVXQ's album. Since then, I've worked with plenty of K-pop artists. I've been in charge of EXO since before their debut, and I've been with BTS since their 2nd album. I opened my salon with the makeup artist Won Jeong Yo, who was in charge of TWICE's hairstyling at that time. The space that started with two or three chairs gradually grew in size until it became Bit and Boot.
How do you approach a project?
I pay more attention to the overall thing, rather than just the plan for the hair. As each person has a different hair type and head shape, it's difficult to end up with something exactly the same as the reference anyway. Understanding the bigger picture comes first for me, such as who the photographer is and what the wider concept is.
Tell us about some of your most memorable work moments.
At MAMA a few years ago, BTS, EXO and Twice swept through all of the prizes such as 'album of the year', 'song of the year' and 'artist of the year' – and I was in charge of their hairstyling. I feel so proud when everything goes well for the artists I've worked with. I was also impressed when I attended the Grammy Awards with BTS too – we were surrounded by superstars like Taylor Swift and Ariana Grande.
Where do you look for inspiration?
Movies, photoshoots and music videos from the 1970s and 1980s. I get a lot of inspiration from unique throwback hairstyles like neon punk hair and David Bowie's mullet.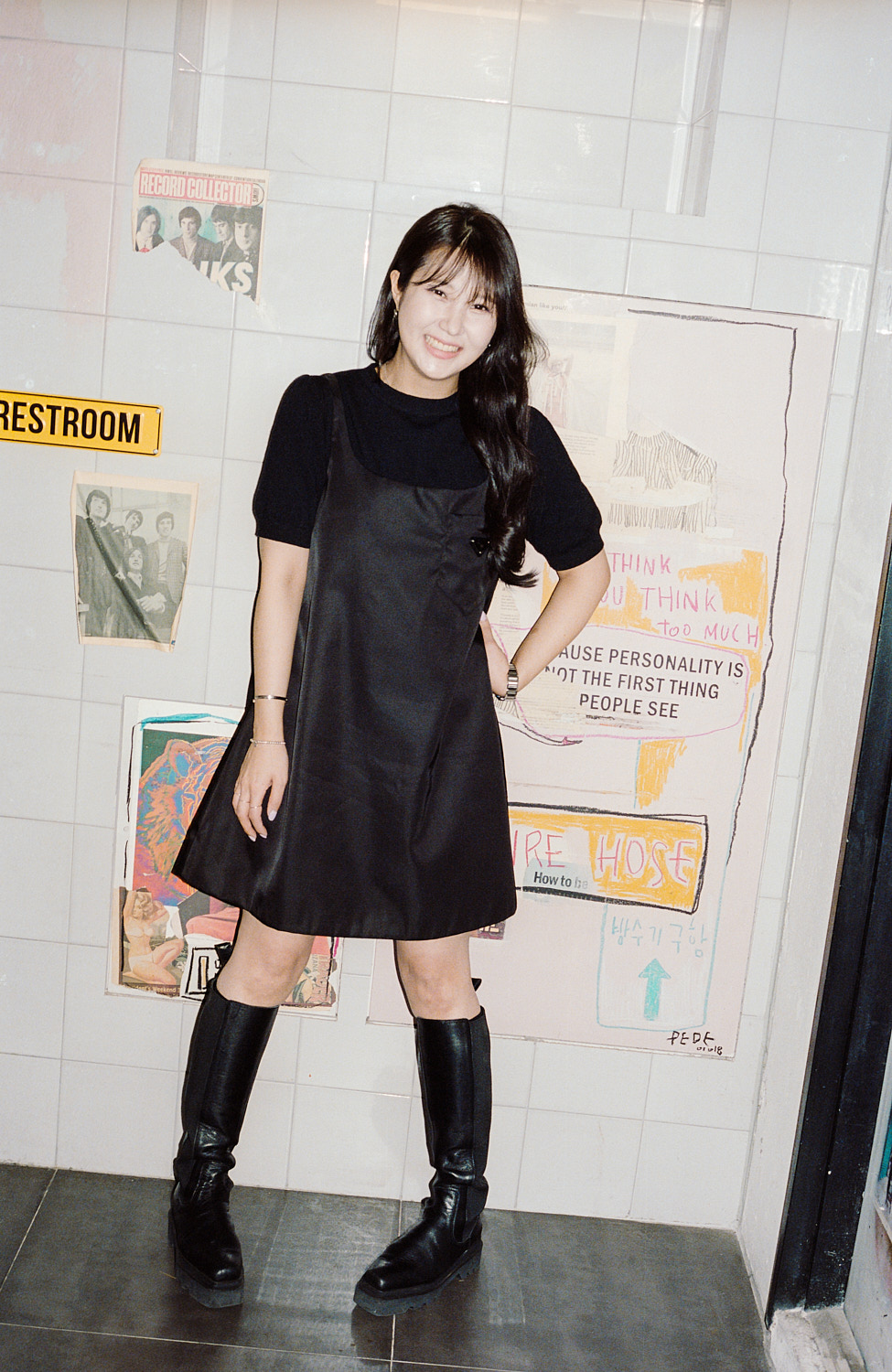 Seoha Yoon
In 2019, Seoha Yoon cut the formerly long hair of Red Velvet's Wendy into a long, messy bob and in doing so started a beauty trend that spread across Korea. Suddenly, all eyes were on Seoha. But the hair stylist – who also works with other K-pop girl groups including IVE – is quick to stress the importance of collaboration. "No matter how pretty your hair is, if it doesn't go well with your clothes and makeup, it will just be 'too much," she says. "The hair, makeup and stylist team must work together. It's the most important thing to get right."
How long have you been working with K-pop groups?
I've been in charge of Red Velvet's hair since their Russian Roulette album, and mainly work with Irene, Seulgi and Wendy. I've also been doing hair for IVE since before their debut. It's my job to work on the overall direction for hairstyles that fit the concept of each new album; to suggest things like cut, colour and length. When I work with group members, I also need to carefully consider how to maintain the group concept while balancing out their individual charms.
You were responsible for Wendy's famous short haircut, right?
Actually, that design just came from chatting with Wendy after the shop closed one day. She was taking a break after a long time and wanted to cut her hair, which was damaged due to frequent styling. Most of her reference photos were of layered cuts, which were quite Japanese street style in mood. She had a US tour coming up and her haircut had to fit the overall image of Red Velvet, so I tweaked Wendy's original idea. Whenever I talk with artists and have fun with them, I get such good feedback. Seulgi's bangs were also created by simply suggesting 'How about we just cut them into your hair, rather than using a hairpiece?'
Tell us about a memorable project you've worked on.
The album jacket and music video for Red Velvet's "Red Flavor". Back then, there wasn't really anywhere in Korea that sold colourful hair accessories, so I remember I had to go to Japan to keep the kitsch concept alive.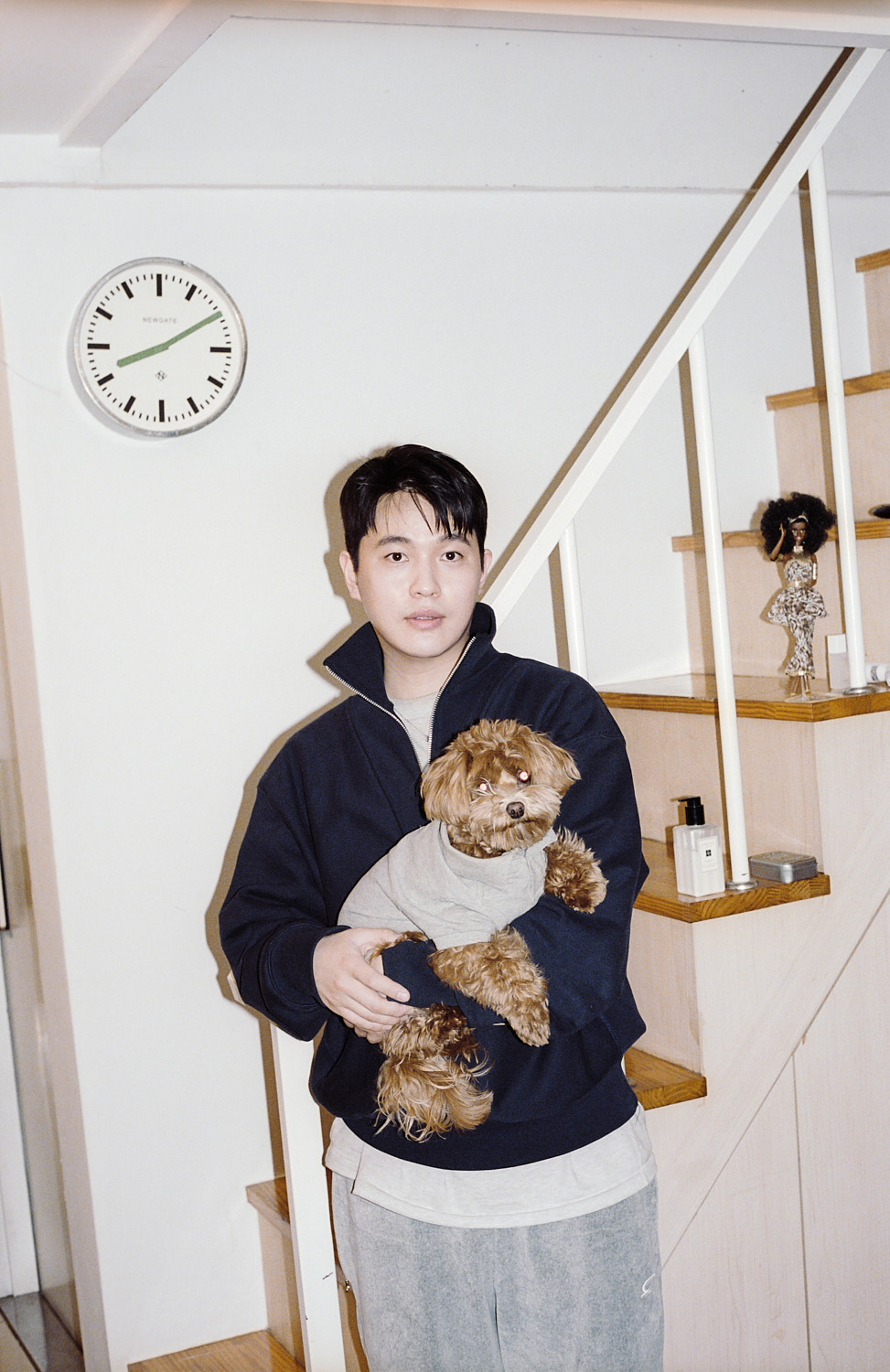 Woojun Kim (@hairmon_)
Woojun Kim lives in Seoul with his puppy Deoksoon and his ever-growing hair empire. Not only is Woojun responsible for the hair of celebrities such as rapper Beenzino and actors Ahin Yoo and Young-kwang Kim; he's also behind shoots for your favourite magazines and has over 100,000 subscribers on YouTube, where he regularly shares hair-related content.
What was your entry point to styling?
When I was in school, Junpyo Gu had an unconventional wavy hairstyle in the TV show Boys Over Flowers. It was known as 'conch bread style' and I used to secretly take my mom's curling iron to school to recreate it in my classmates' hair, usually burning my hand in the process. I felt a kind of accomplishment every time it worked out, and I soon realised that my dream was to become a hairstylist.
How do you approach creative projects?
Rather than thinking about what is trending, I try to style the artist based on their own personality. If you simply follow trends, you'll end up with the same hair as many other people, which can be unattractive.
Where do you look for inspiration?
It may sound strange, but I get the most inspiration from children's hair. There was actually a time when I dreamed of becoming a kindergarten teacher – those kids running around freely with messy hair look so adorable to me. I've even used it as a reference for a fashion editorial before.
Tell us about your YouTube channel, Hairmon.
I've always been called a mood-maker on set and told that I'm funny, so a lot of people suggested capturing these moments on video. At first, I was worried that YouTube might have a bad effect on my job, but it has actually had a positive effect on my career as a hairstylist.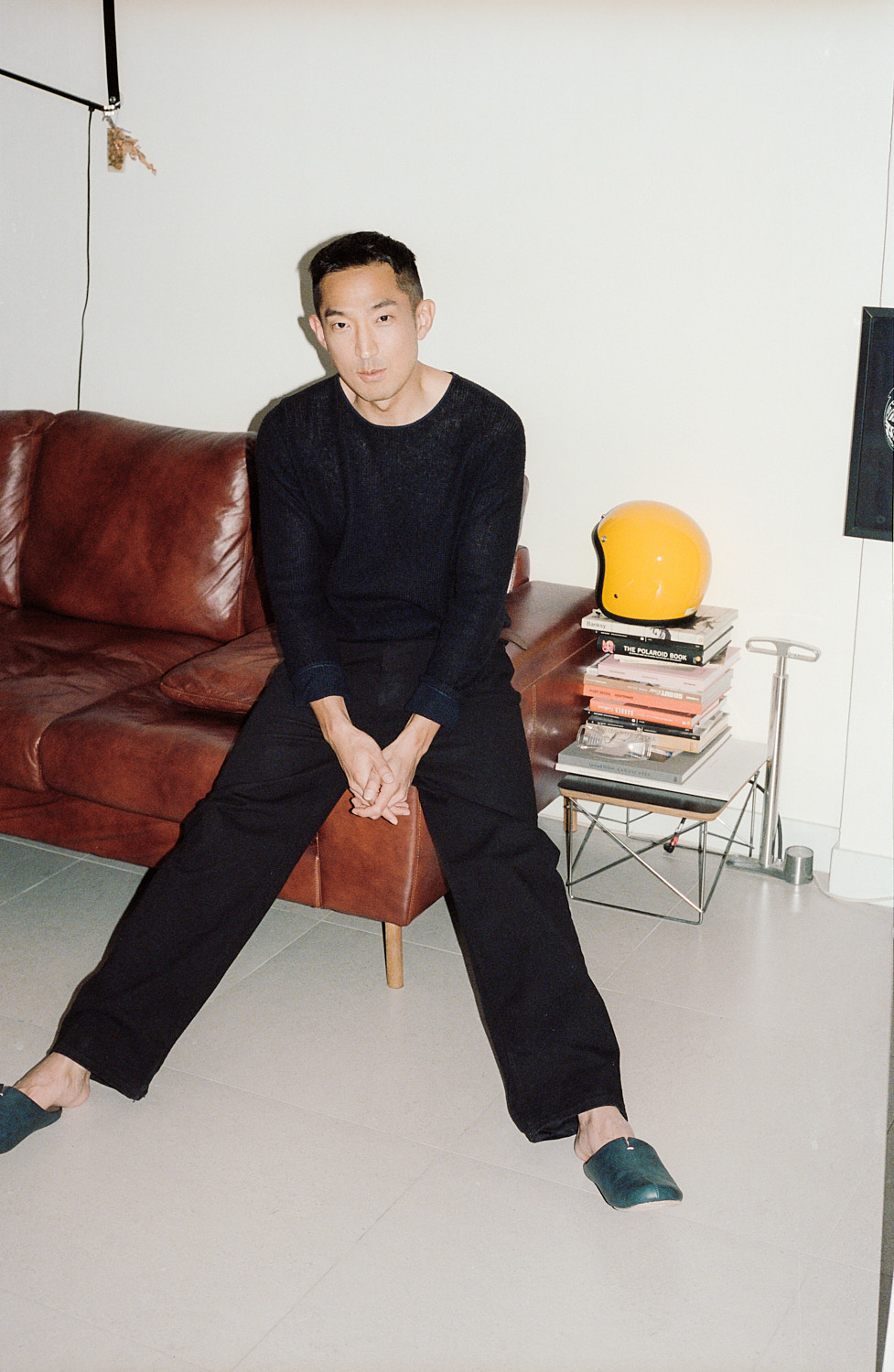 Enoc Lee
When Enoc Lee was in high school, his parents suggested he get a job at his local hair salon. It was there that a co-worker introduced him to international fashion magazines and his creative worldview was blown wide open. "I immediately knew I wanted to work on something like that," he remembers. Now styling hair for top actors, models and idols, Enoc has shaped a number of major beauty trends throughout the course of his long career.
Tell us more about the type of work you do.
I mainly work on magazine editorials and advertisements – projects with the likes of models Hyunji Shin and Yoonyoung Bae; actors Youngae Lee, Jinwook Lee, Go Soo, Sohee Han; as well as idols. An editorial shoot is about bringing out whole new sides to a celebrity – it's fun to help them explore different looks without impacting their brand.
Do you have any stand-out work memories?
The work I did with BOBBY of iKON.
How do you approach a creative project?
I try my best to stay true to my own tastes within the concept of the shoot or the overall project. Of course, I will be faithful to the concept but I think it is important, as an artist, to put my own emotions into it.
Where do you find inspiration?
I enjoy looking at old photos by iconic photographers such as Richard Avedon and Steven Meisel. I try not to look at social media in order to maintain my own style without being swept away by the current trend. When I look at the work of other hair stylists, similar styles come out in my work without even realising it.
And what's next in your career?
Recently, a photographer suggested that I make a book about my work. Obviously we're in an era where everyone can share their own works digitally, but I think the charm of paper is totally awesome.
Tagged: