Photography Arnaud Lajeunie. Images courtesy of Jean Paul Gaultier
Glenn Martens won Paris Couture Week with his Jean Paul Gaultier collection
The Belgian designer brought his deliciously off-kilter vision to fashion's highest heights.
Photography Arnaud Lajeunie. Images courtesy of Jean Paul Gaultier
Is there anything Glenn Martens can't do? While most people have been restraining from alcohol and hitting the gym, Glenn has had a very busy 2022. Just three weeks in, he's accidentally become one of the architects of Julia Fox's very public makeover, shown a banging Y/Project ready-to-wear collection, and is now making his haute couture debut with a stint as the second-ever designer to take on the mantle of Jean Paul Gaultier. It's part of the French house's pop-up designer model, where designers are invited in to make use of the genre-spanning archive and robust ateliers and make whatever kind of collection they want for one season only. What designer could say no to that? A creative directorship without the burden of marketing meetings and line sheets! For Glenn, it provided an opportunity to learn from the skilled seamstresses and couture experts — as well as offer some the opportunity to borrow from the archives for his own label.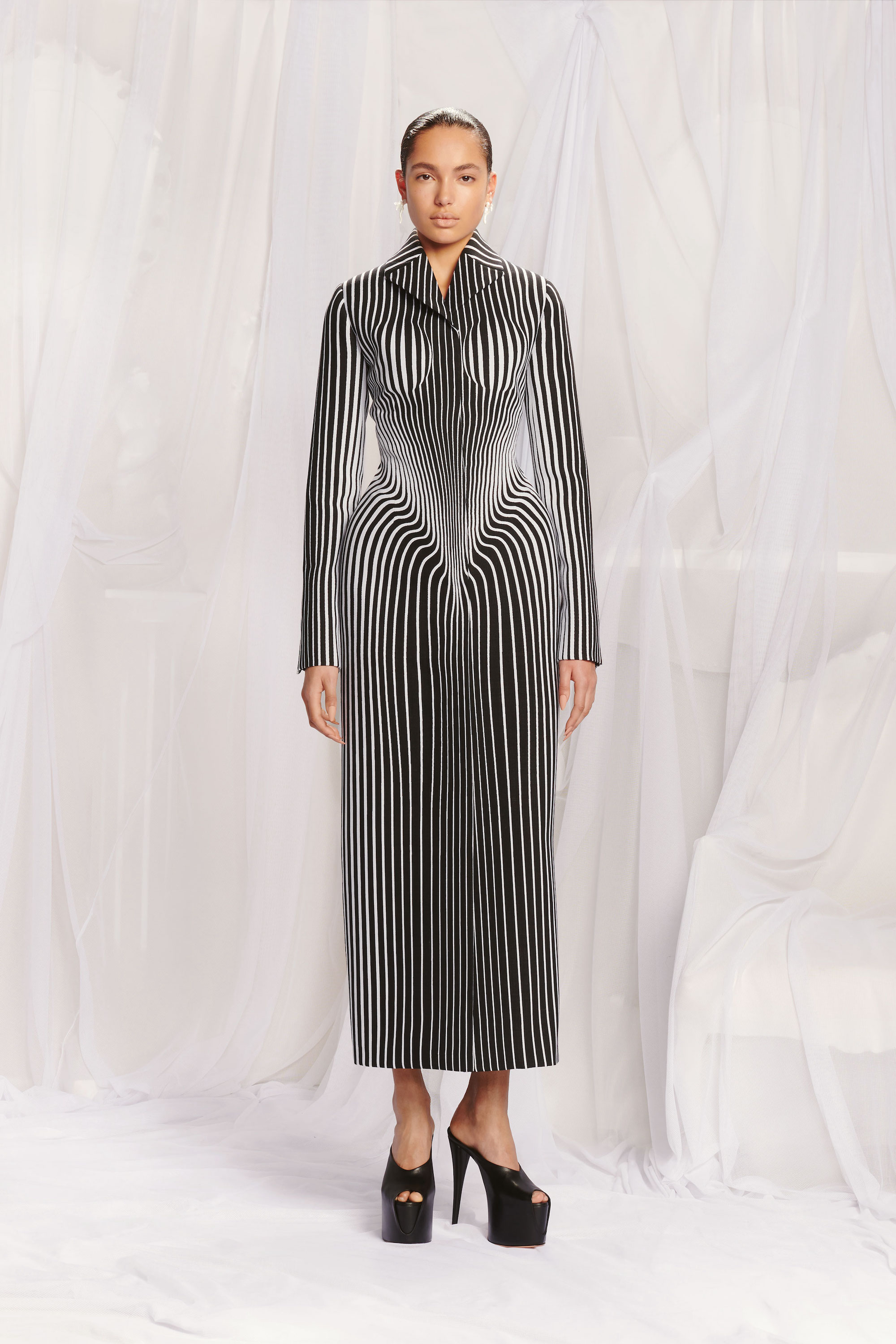 Whereas last season, Sacai's Chitose Abe riffed on JPG's 80s streetwear and hybridised it with his usual collage-like construction — Glenn, who already has a denim line at Diesel, went for the jugular: one-of-a-kind gowns. Haute couture, in most people's minds, is the Elysian fields of fantasy frocks, perfumed gloves and billowing trains. So, Glenn cut to the chase and gave the kids what they wanted: dramatic, stop-you-in-your scrolling gestures. After all, he's got one season to make his mark, and it's not like he's a creative director tasked with a brand uphaul. "It's not really about reinventing the whole house or trying to bring in a new world — it's really more of a celebration," he said during a preview. "Gaultier was one of the greatest inventors in fashion history, and I took the things that touched me and tried to reinvent them in a Y/Project way."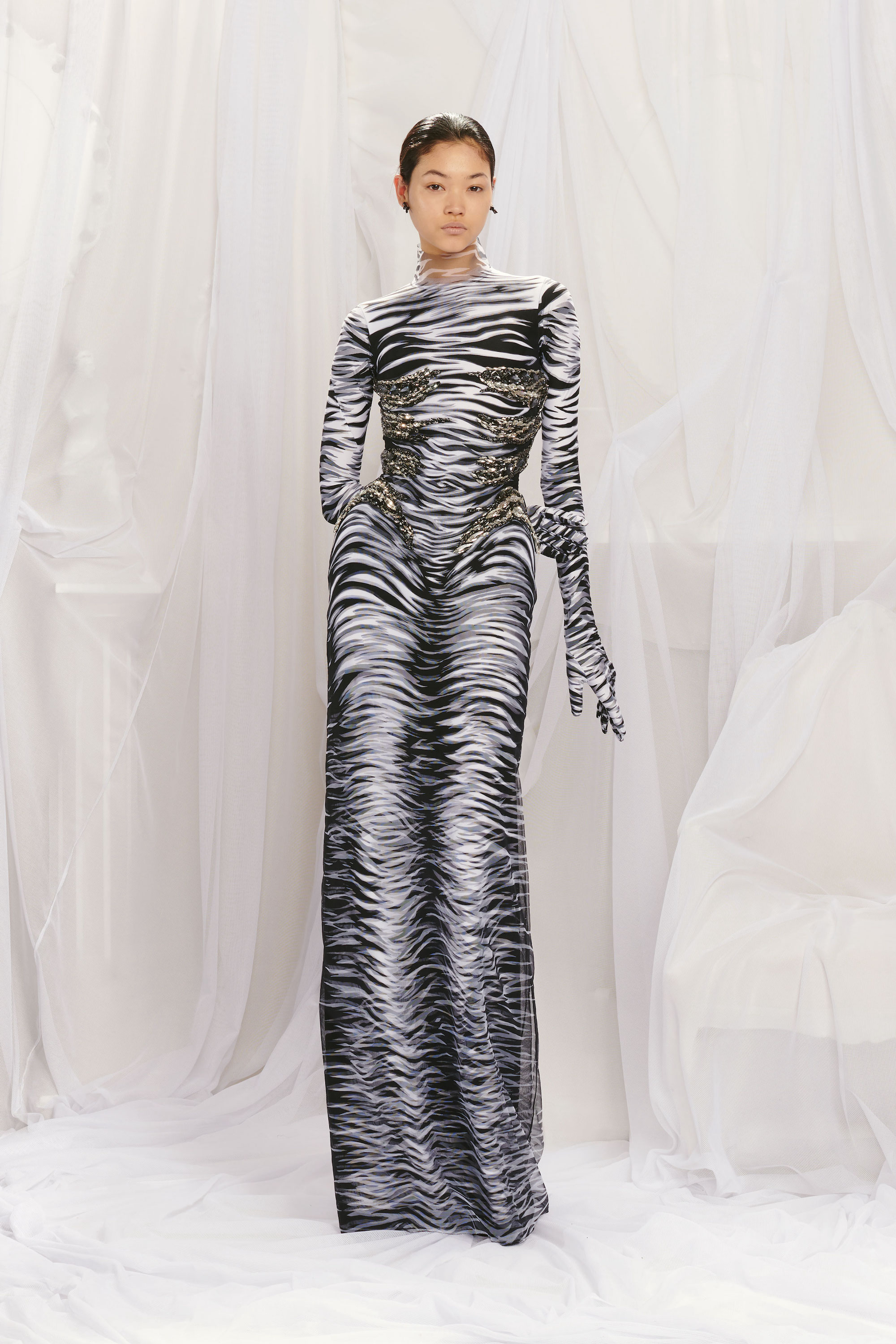 There were all the Gaultierisms that we know and love: corsetry with those plunging Y-shaped stomachers and hooped crinolines; the marinière hand-embellished with thousands of coral spikes; trippy Op Art graphics made even more inebriated by layers of overlapping chiffon. "It really feels like you're completely wasted and you have no idea what you're looking at," Glenn said with a wry smile. The word that he kept mentioning was off, as in a beautiful red velvet gown or peachy-blush satin dress skewed by jaunty asymmetry or exaggeratedly jutting hips. Upcycled offcuts of fabric were transformed into tendrilled dresses, overlaid with scrims of organza occasionally wrapped around the head like Boldini brushstrokes. Turning the detritus of the cutting-room floor into couture gowns? Now, that is very Glenn. He is a designer who loved extremes, of sumptuous baroque paintings, of operatic arias (to which this show was scored), and the extremes of the good taste/ bad taste spectrum. Case in point: his thigh-highed, stiletto-heeled Uggs.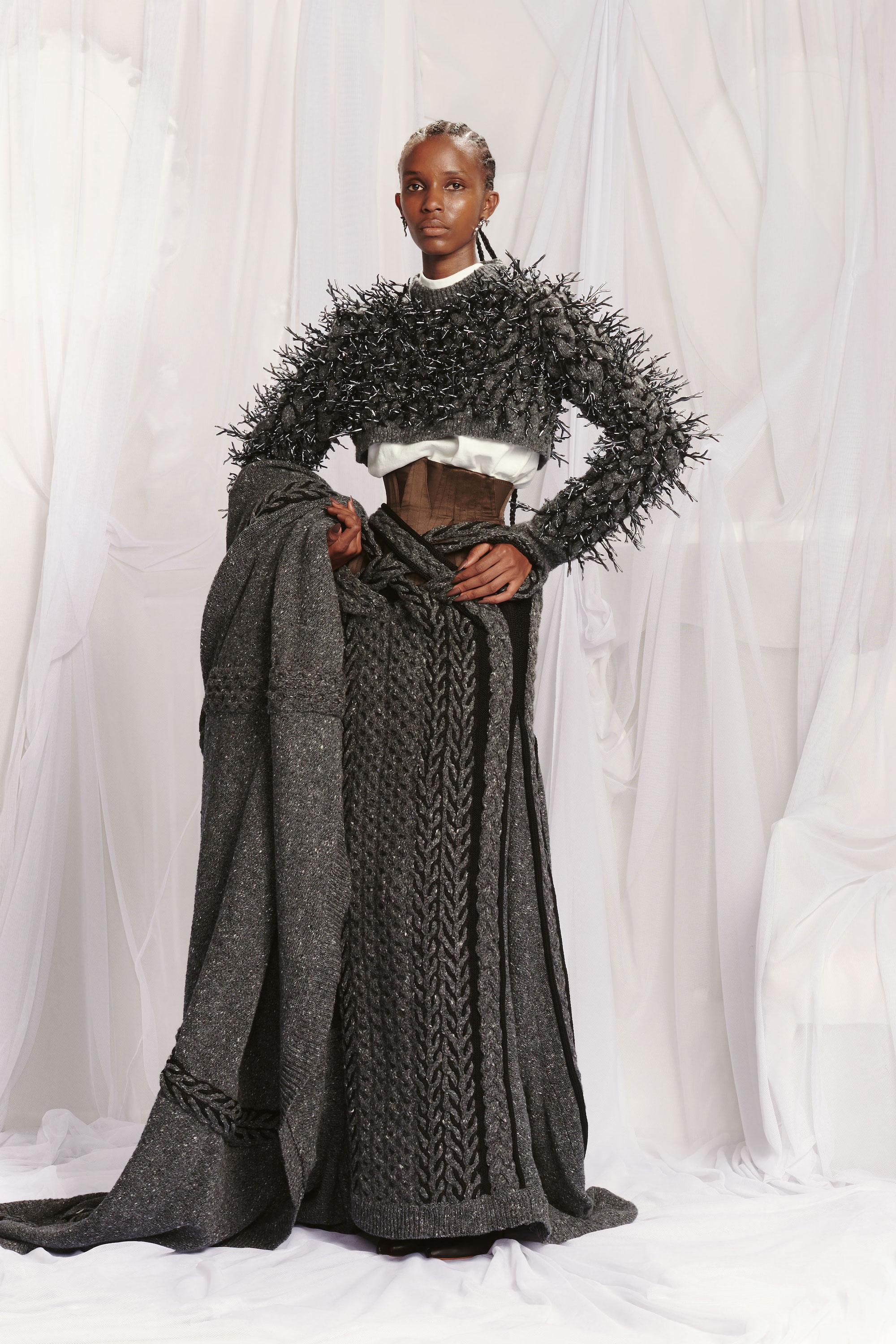 What makes Glenn interesting is that, along with Demna and Jonathan Anderson, he's part of a generation of late-thirties designers who are upending the designer industrial complex. With his work at Diesel, a denim brand, he affirms that for them, it's far more interesting to be working on something mass — if not mass-produced, then at least more mass-minded than pyramidical luxury fashion. He's earned a reputation for turning Medieval opulence into consciously ugly — or at least, so-wrong-it's-right — clothes that often look like they're falling apart or intentionally-accidentally flawed. Haute couture, on the other hand, is all about control and the highest form construction, the kind of technical wizardry that can miraculously result in windblown drapery and scrunched satin frozen in time à la Van Dyke, courtesy of yards of satin structured by invisible wires. "Sometimes I miss beauty, and just beautiful clothes — maybe that's what we do with couture, create things that are not needed, just gorgeous things," he continued. "It's not only humans that do that, birds create these beautiful castles and have these colourful feathers — but ultimately it's to get laid."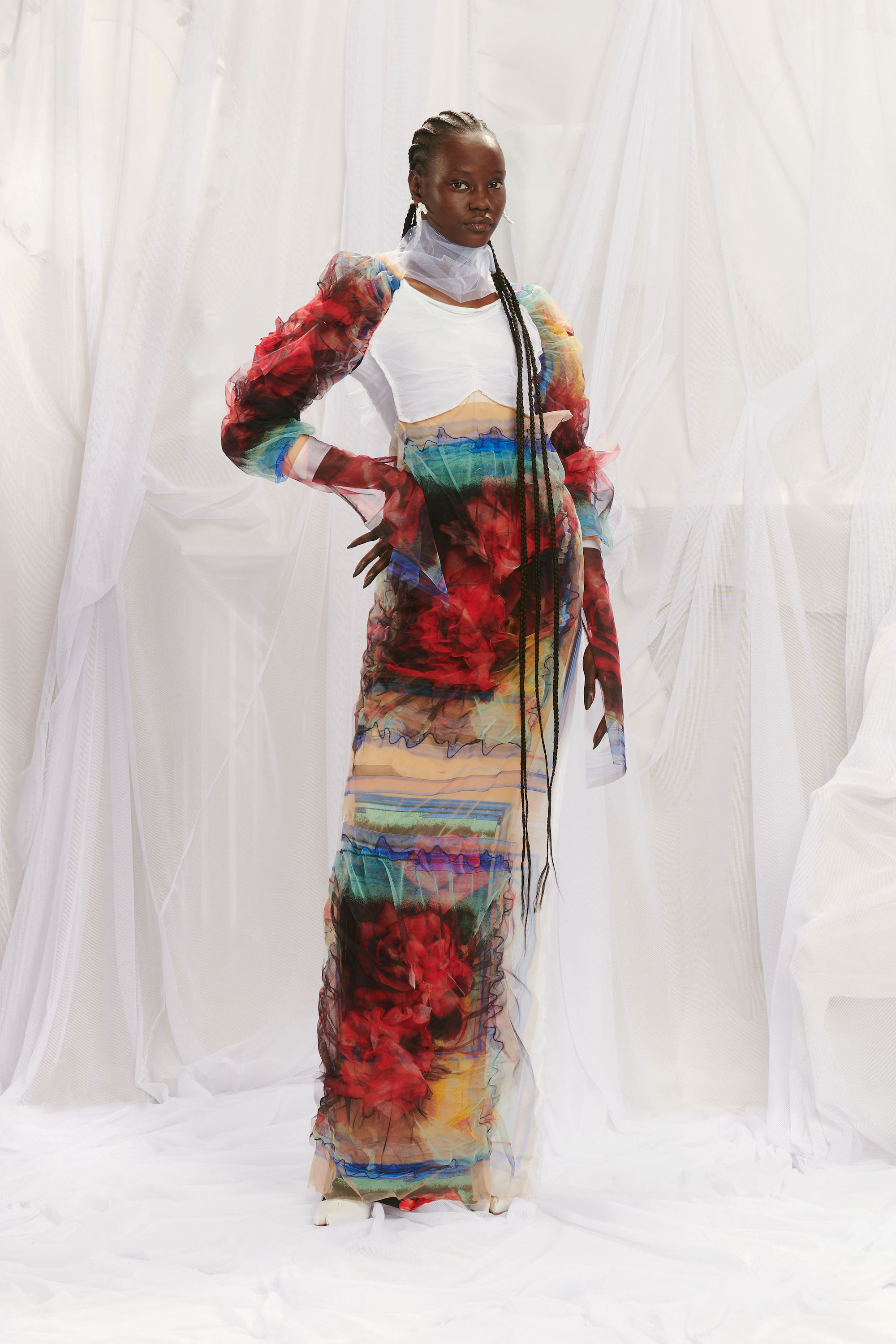 If vulgarity has previously been his preferred method of subversion, eroticism was his chosen disruptor for couture. Hence the emphasis on that "womanly womanhood" and "sculptural goddess" strain of Gaultier's DNA. Chunky cable-knitted dresses — again, very Gaultier— were constructed in one piece, even braided with denim in one look, but with an exaggerated Cola-bottle hourglass silhouette. Satin ribbons were woven into body-con gowns and bodysuits that looked like a mummified Cleopatra re-emerging from her tomb for a night on the razz. Splices and slits not only revealed the underpinnings of the corsetry beneath, but also a whole lot of skin, because it's 2022. Of course, Jean Paul Gaultier was never a stranger to sexuality — but considering the rest of the prim-and-proper couture shows this week, here was a reminder of the value of an enfant terrible in the gilded Louis XV salons of coutureland.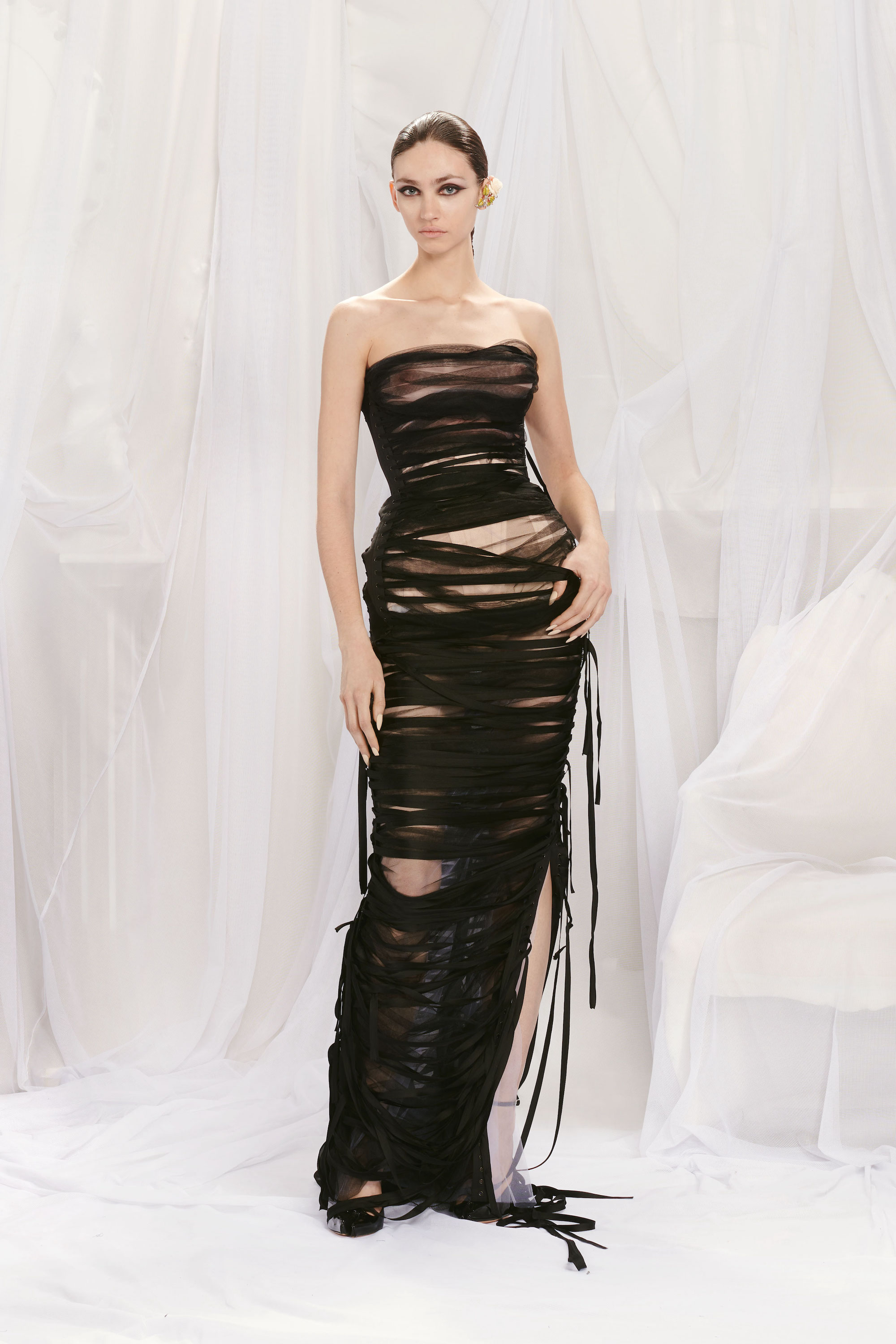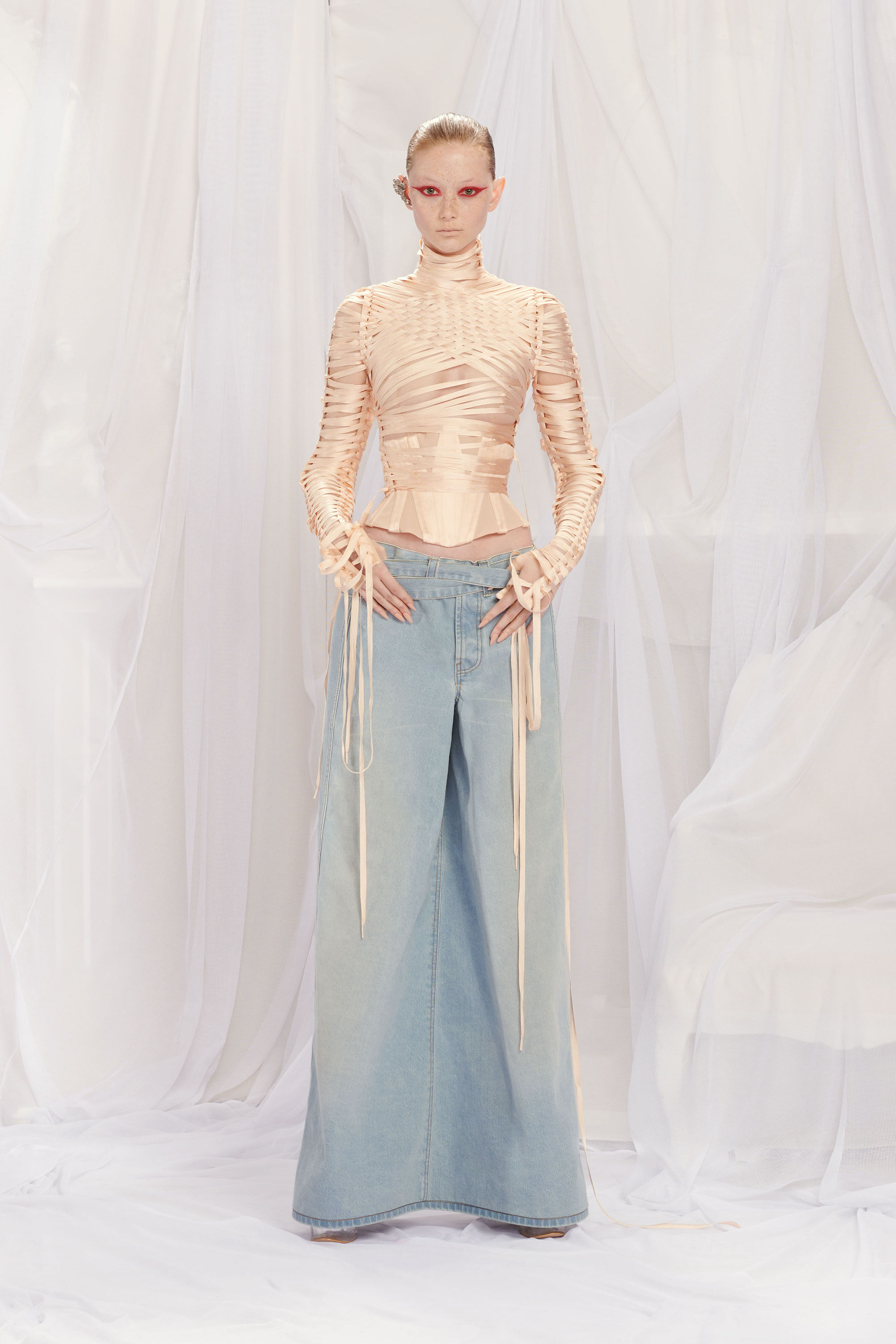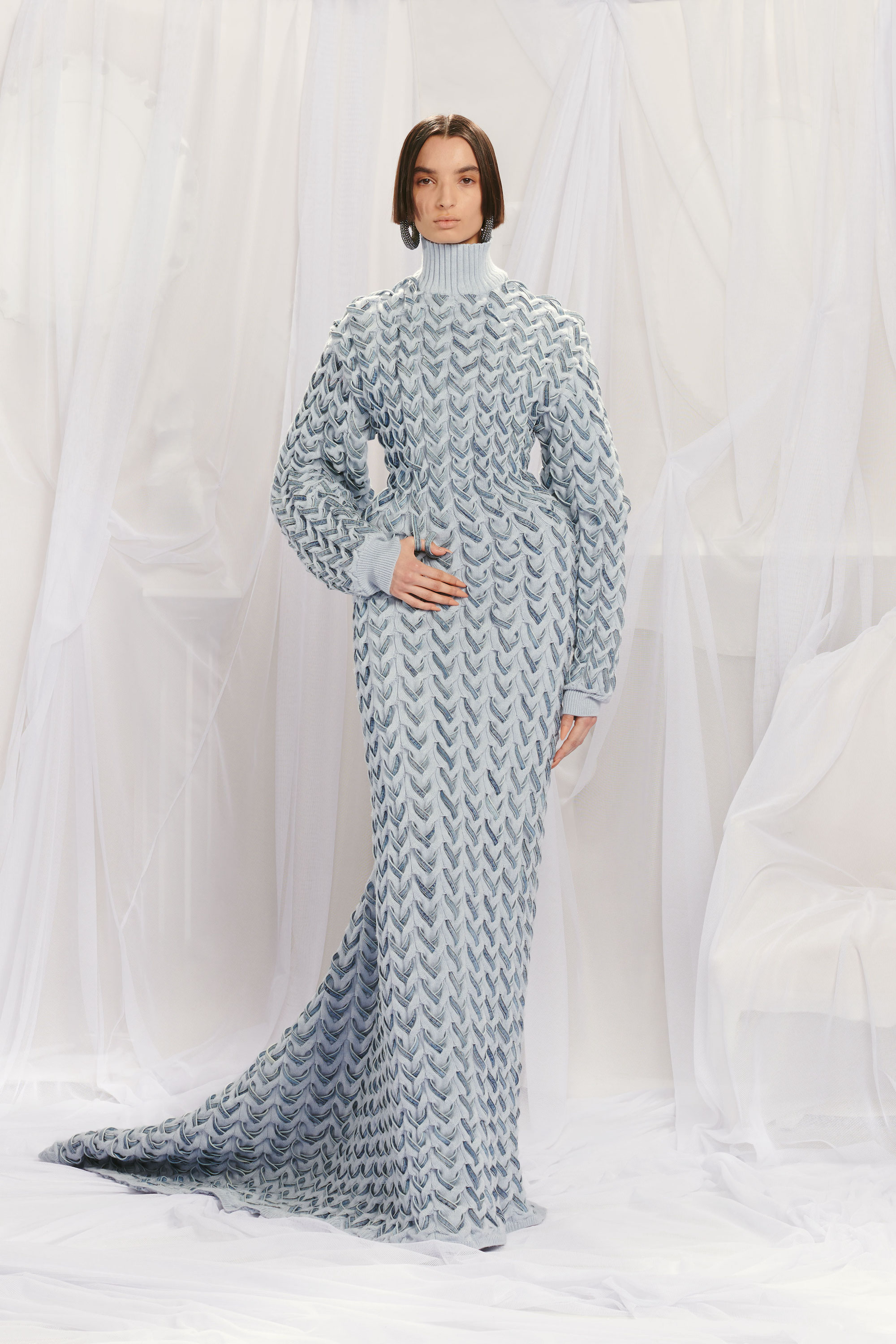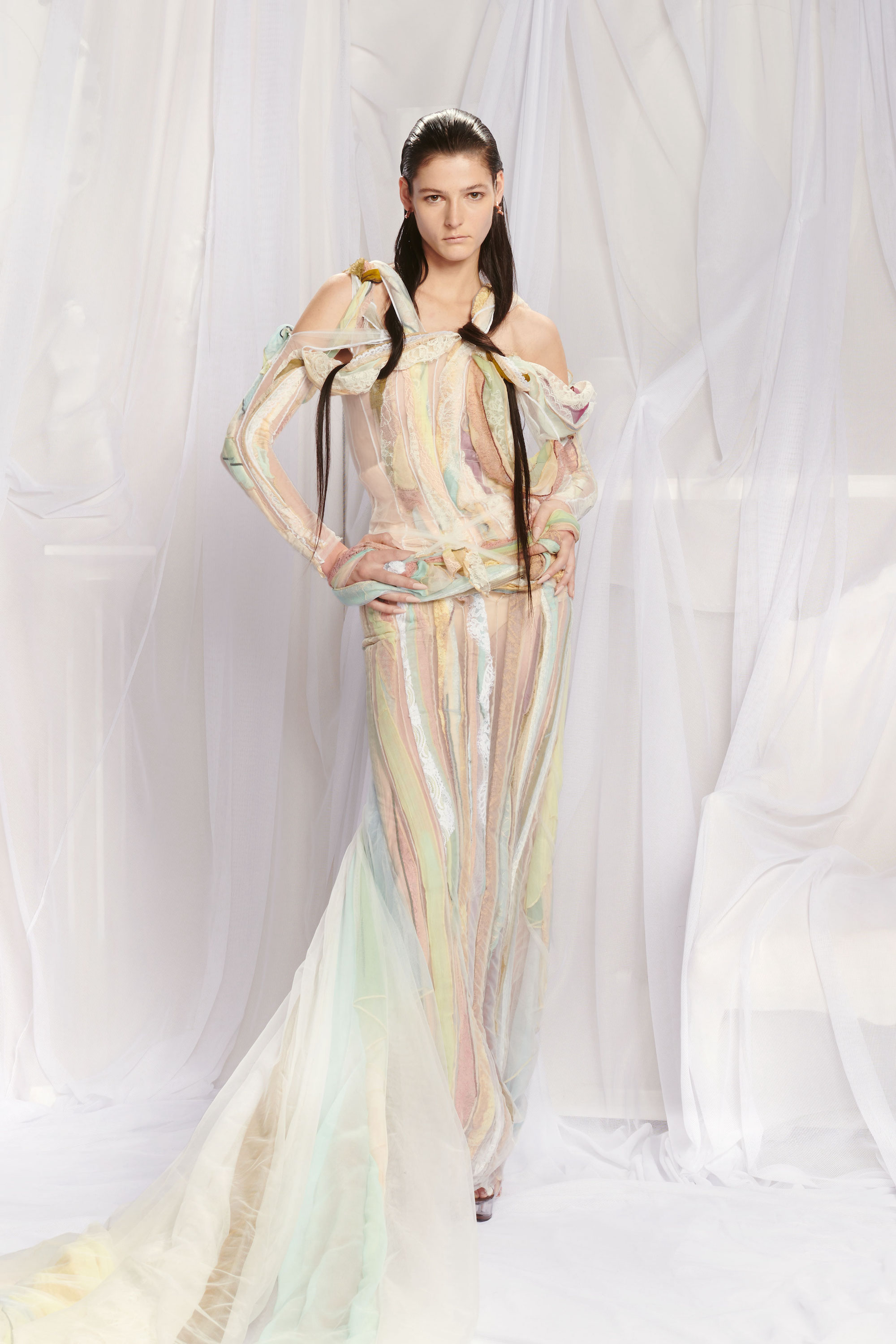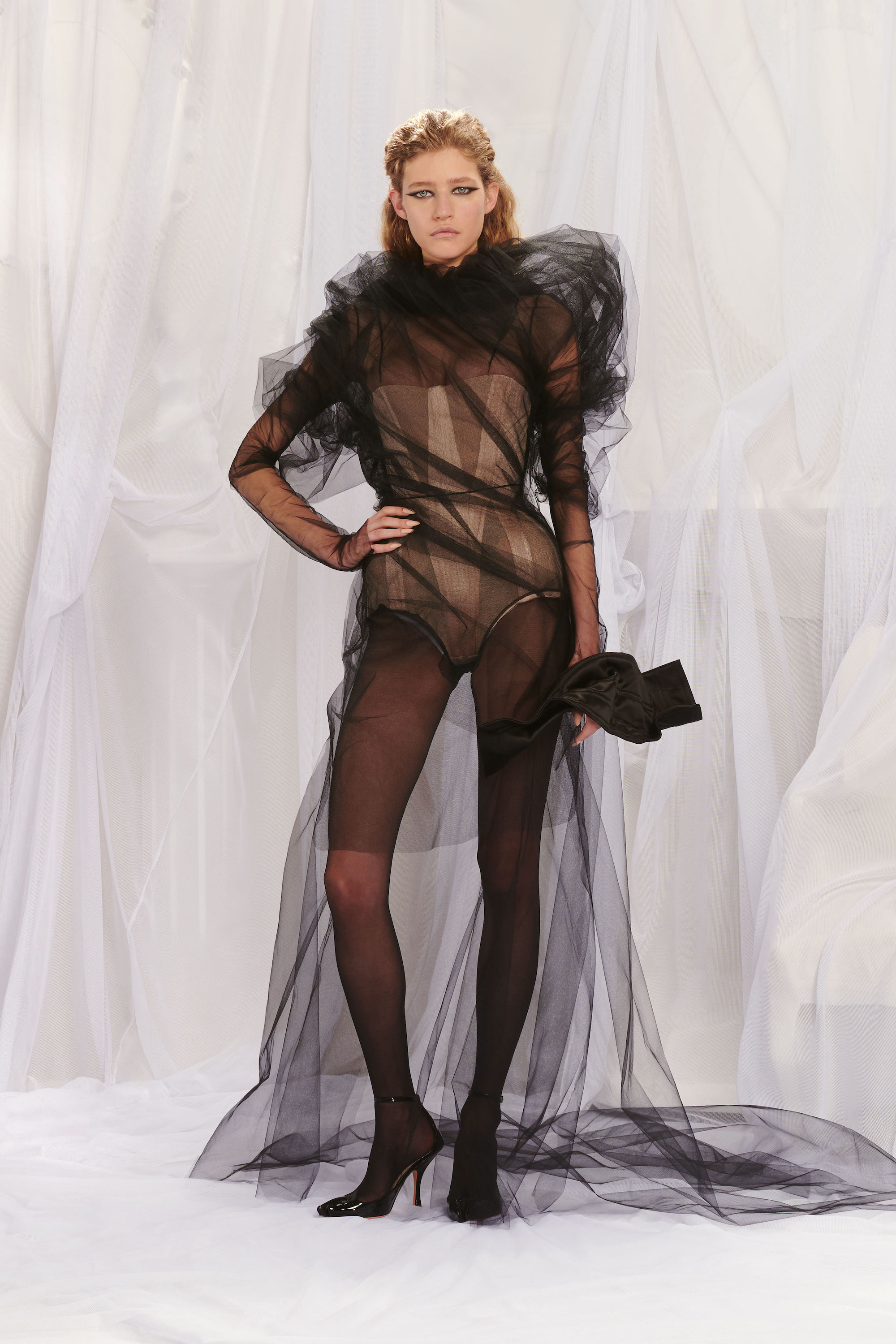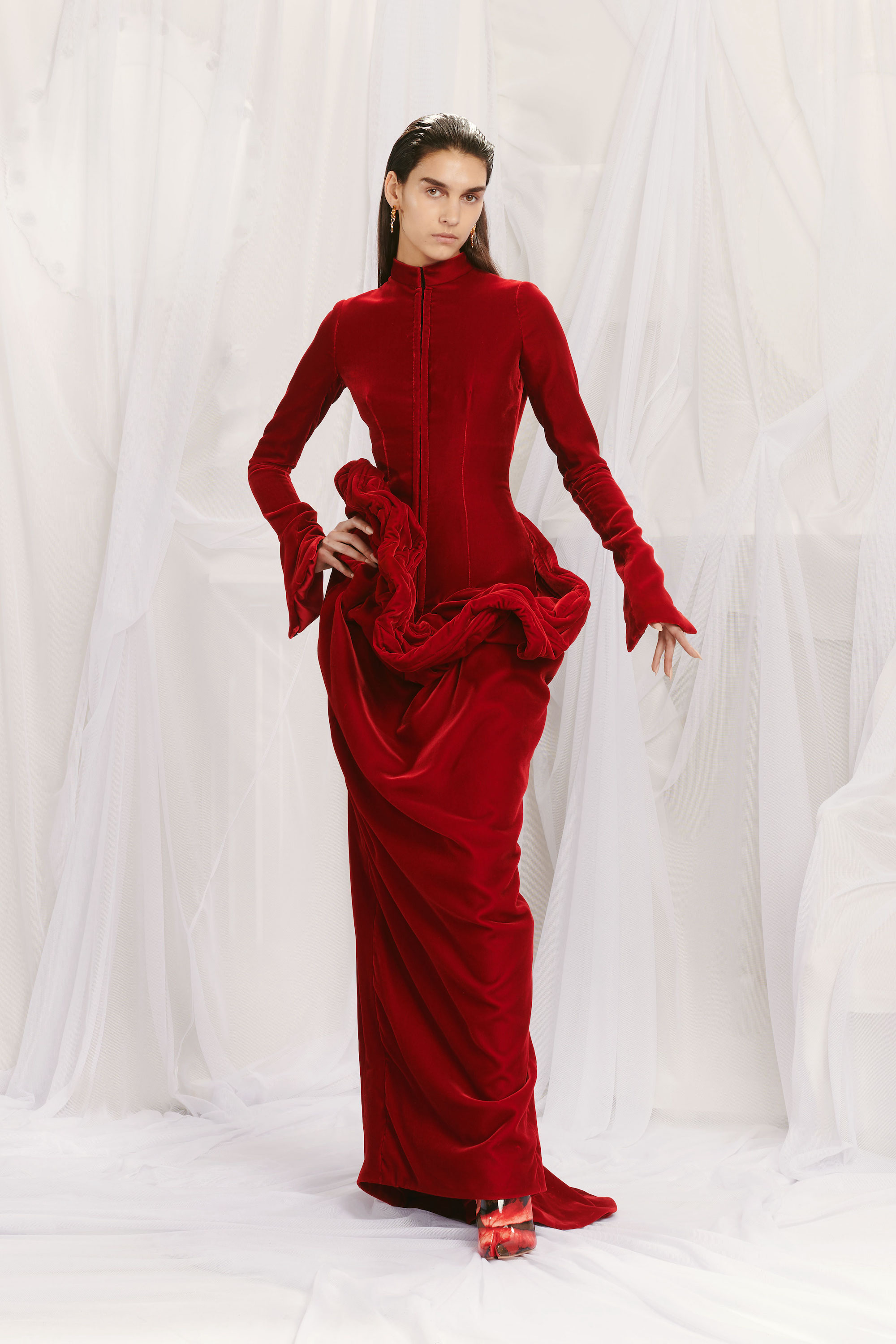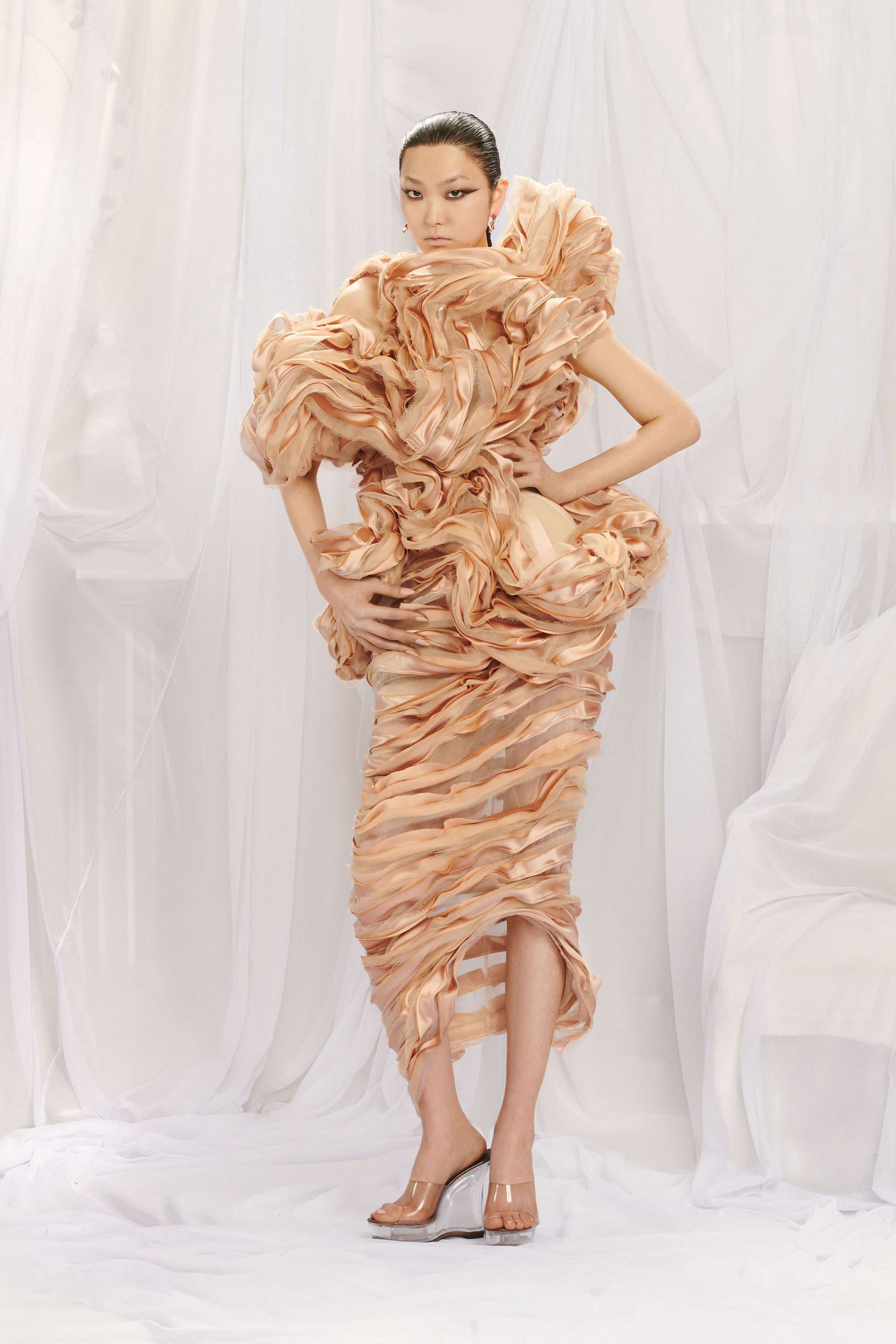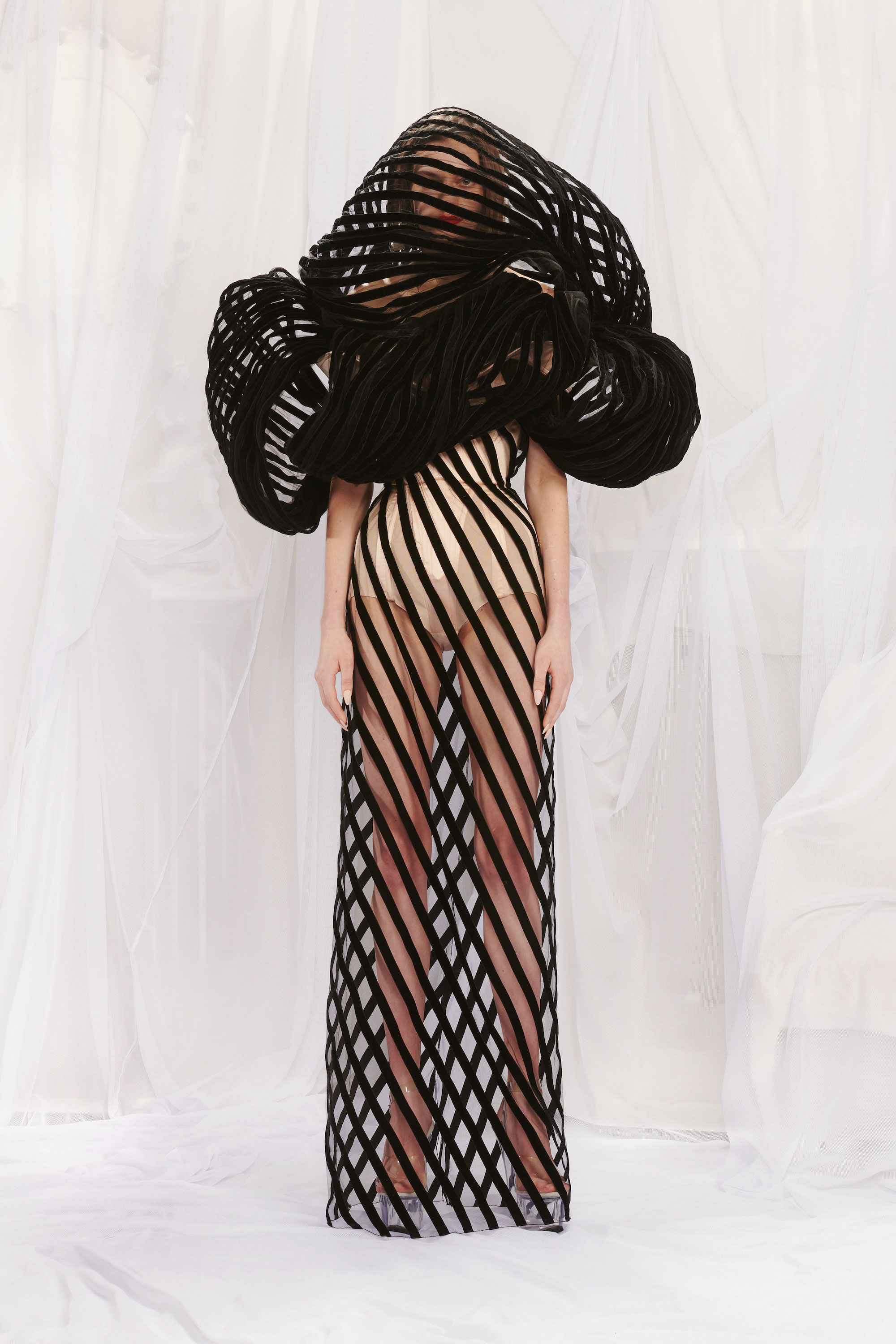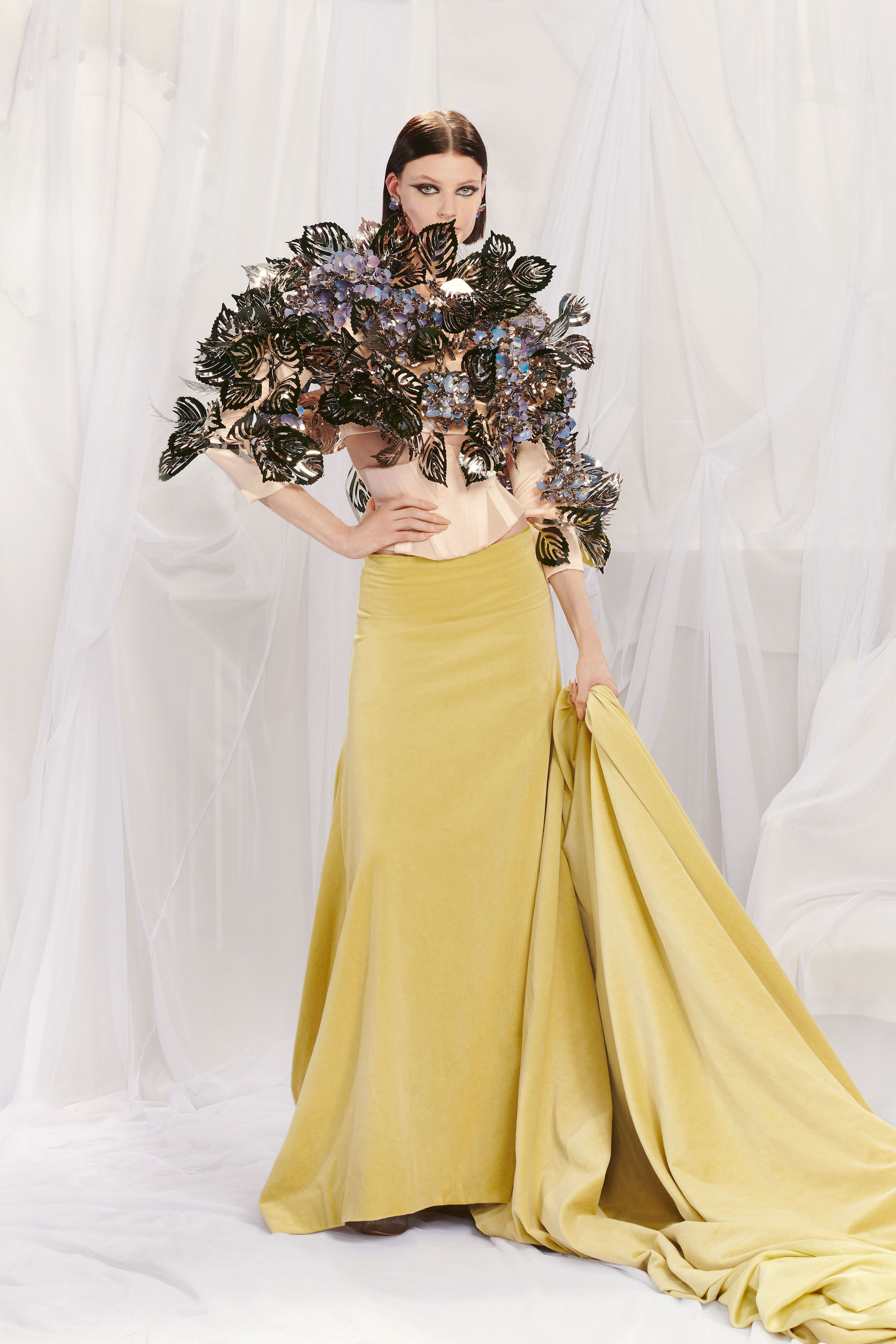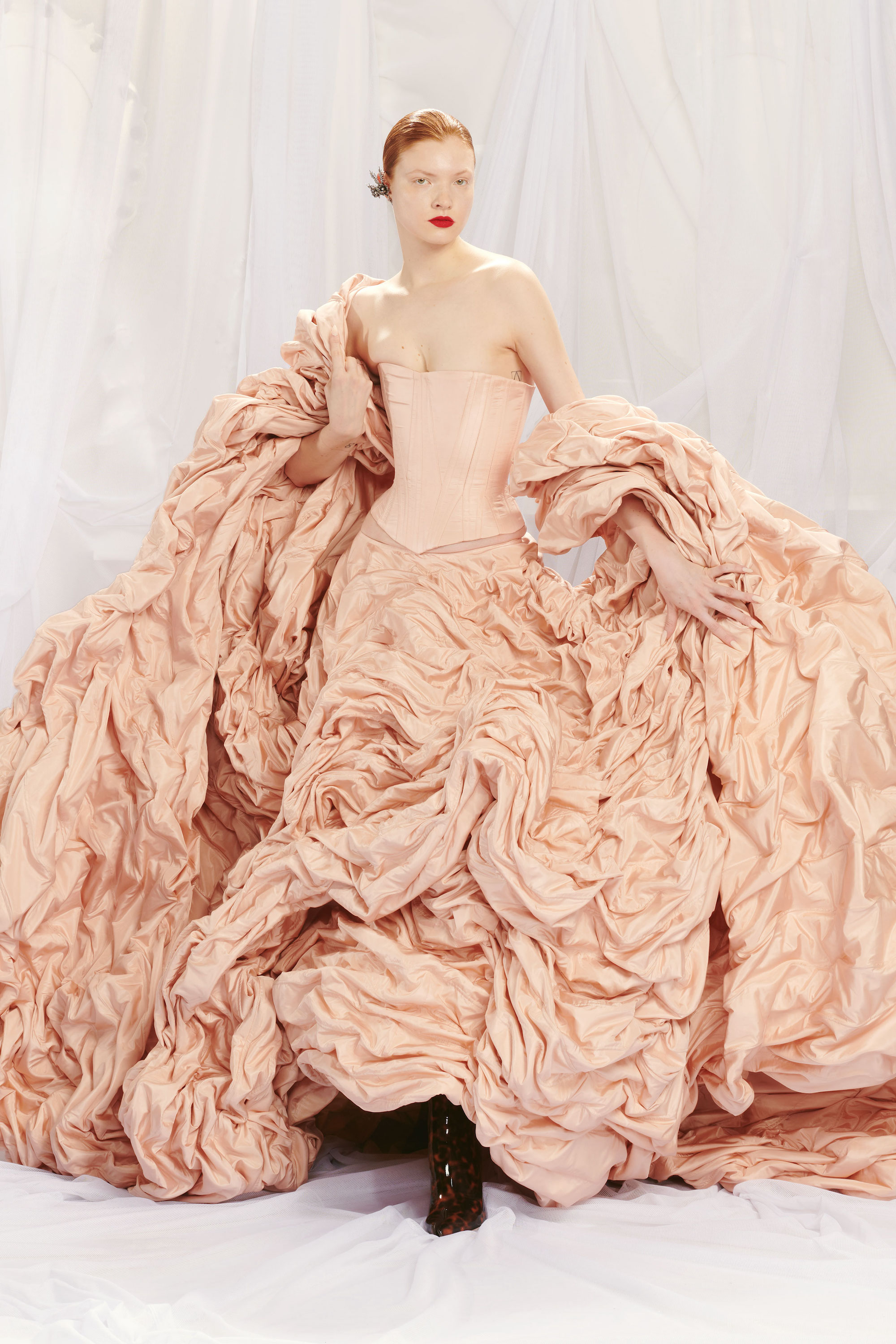 Follow i-D on Instagram and TikTok for more on fashion.
Credits
---
Photography Arnaud Lajeunie.
Images courtesy of Jean Paul Gaultier.