The best albums of 2022 so far
From The Weeknd's demonic disco opus to FKA twigs' pop mixtape and Mitski's 'Laurel Hell' comeback, these are the records you need to listen to now.
The first few months of a new year are rarely a halcyon time for new art – it's why January and February are literally called "dump months" in the movie industry. Luckily, though, the top of 2022 has bucked that trend in at least one department: music, with a string of terrific records running the gamut of sounds, subjects and styles.
The need for new albums to provide both comfort and commentary, like Kaina does on her enveloping sophomore LP It Was a Home and Shamir manages on the fiery Heterosexuality, has rarely felt more urgent than it does now. And from The Weeknd's demonic disco opus to Mitski's defiant comeback and a star-making mixtape from Central Cee, the first quarter of the year has proven that, despite what some might say, longform projects are still alive and well. Here are 12 of the best albums of 2022 thus far.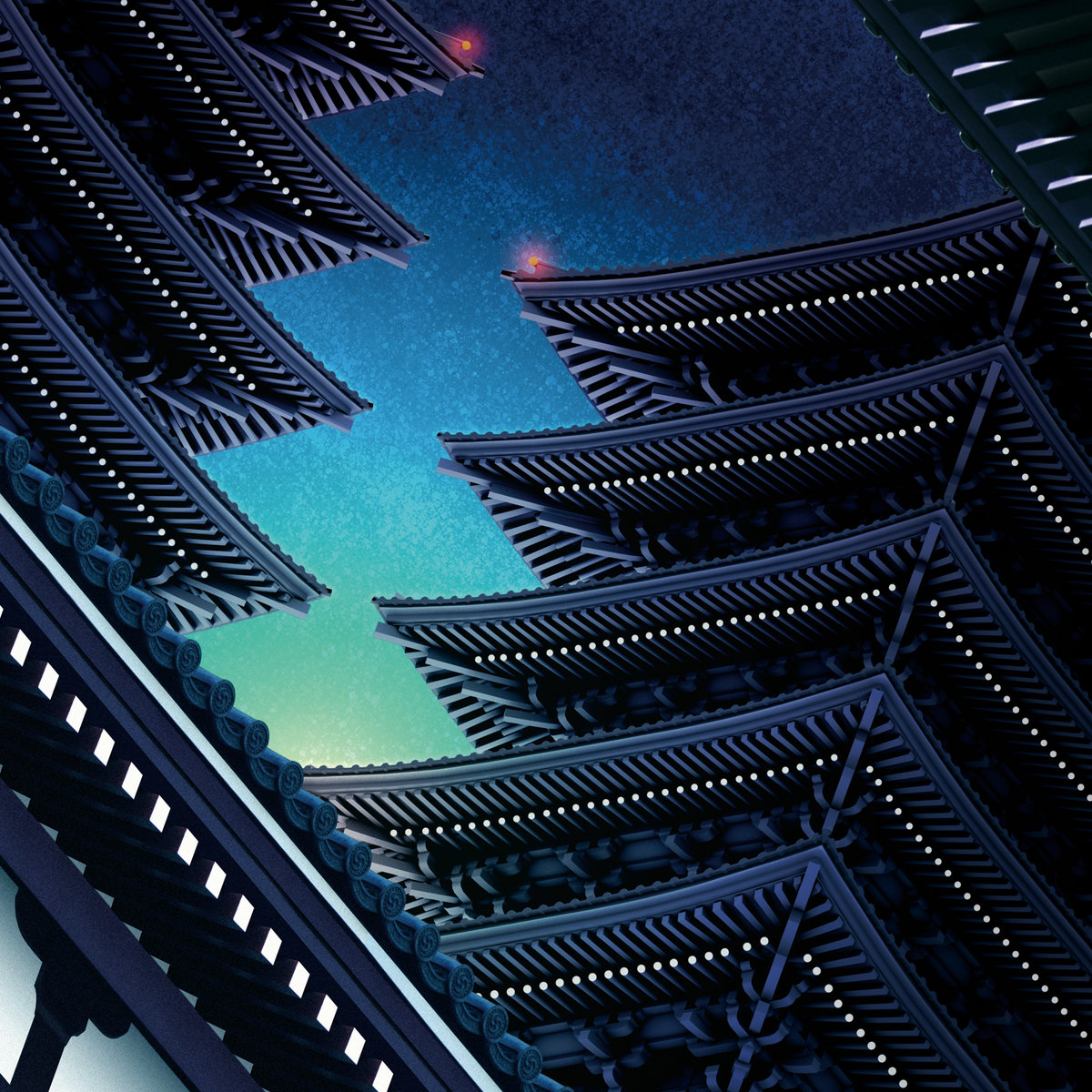 Soichi Terada, Asakusa Light (January 7)
Veteran house producer and video game composer Soichi Terada returns with Asakusa Light, an impossibly smooth record that adds another chapter to his storied legacy as an innovator in Japan's electronic music scene. It's not quite as gleefully odd as 2019's Gujoh Bushi, released through his side project Omodaka, but it's warm and welcoming, like walking onto the dancefloor at your favourite club.
The spacey "Diving into Minds" opens with celestial chords before a plucky bass line and stab synths morph it into a staple party track, and "Marimbau" uses vox stabs to provide an earworm melody atop skittering drums. The cheap knock on house music by the uninitiated is its over-reliance on repetitive loops, but things are always shifting in Soichi's tracks, rewarding an active listen.
For Asakusa Light, Soichi used many of the same musical tools he did back in the 90s, and the fact that he can make something this fresh and fun with the same synths, samplers and drum pads he's had for 30 years really says it all.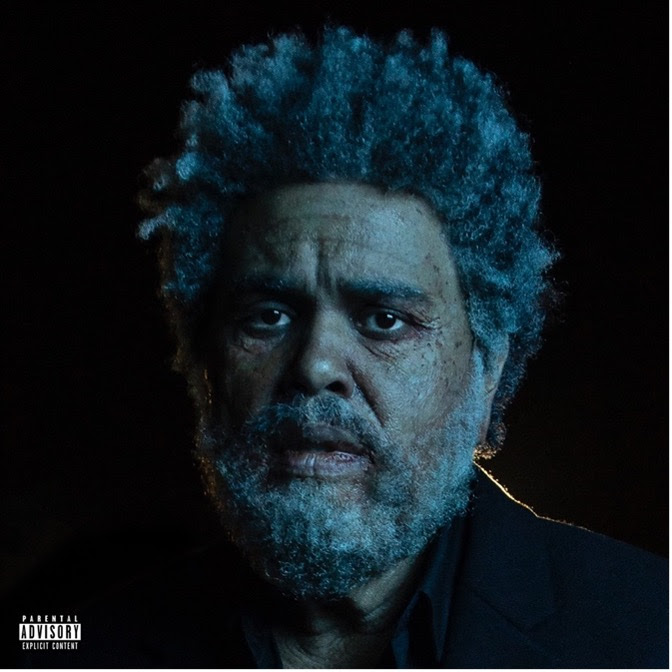 The Weeknd, Dawn FM (January 7)
Fashion may have moved on from its 90s obsession to early 00s revivalism, but one of the world's biggest pop stars is still firmly stuck in the 80s. Dawn FM, The Weeknd's fifth studio album, is a little bit Dario Argento's Inferno, and a little bit Adrian Lyne's Flashdance — you're dancing, but constantly looking over your shoulder.
The Weeknd's favourite collaborator Oneohtrix Point Never is on board again, along with a cavalcade of A-list producers like Calvin Harris, Swedish House Mafia and Max Martin. The songs sound predictably expensive, from the digital disco sheen on "Take My Breath" to the lovestruck Lite FM groove on "Out of Time", but a string of stellar vocal performances from The Weeknd himself keep the glossy tracks from feeling soulless.
"You weren't touched by a man in so long / 'Cause the last time, it was way too strong," he sings on "Starry Eyes", a compelling track about dating in the wake of trauma. And even some of the cornier lyrics on "I Heard You Were Married" ("And I know this is a fling / But you're hidin' someone's ring," for example), have the intended emotional effect.
The Weeknd has turned Dawn FM into an immersive and elaborate performance piece, but in truth, the album alone is cinematic enough.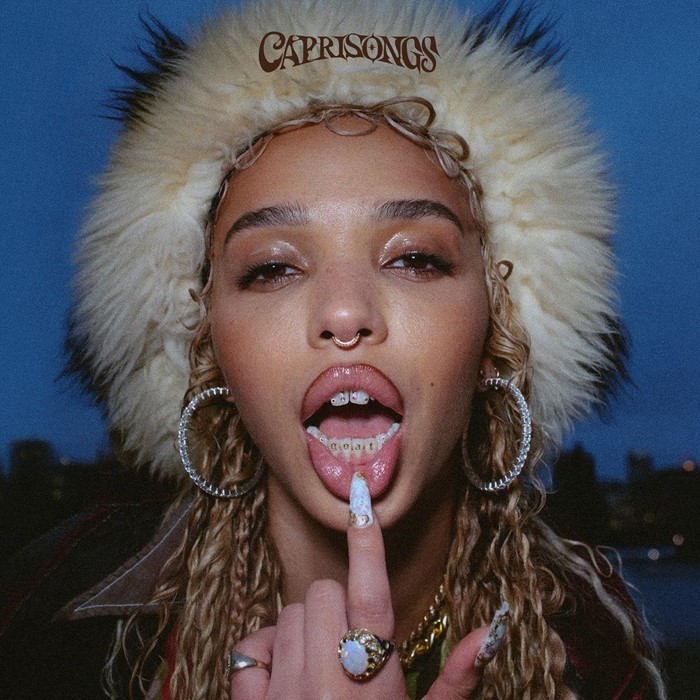 FKA twigs, Caprisongs (January 14)
FKA twigs is already good at everything, so it's not a shocker that Caprisongs, her first mixtape, is uniformly excellent. She told Variety that making it was the first time she "felt the desire to create something for other people," and it's definitely more of a straightforward crowd-pleaser than 2019's Magdalene.
Tracks like the frosty cool "tears in the club" and Afrobeat-inflected "jealousy" are as close as she's ever come to pure pop comfort food, and they're undeniably satisfying. The surprising trio of twigs, Jorja Smith and Unknown T come together for the affecting English origin story "darjeeling," which veers into drill.
Still, there's enough here for fans of twigs' more left-field work, like the poignant "minds of men", which somehow sounds like both an 18th century aria and the hottest club song of 2122. "pamplemousse" offers droll commentary on internet life and modern pop standom, ending with a recording of a fan beseeching twigs to finally drop her unreleased Dua Lipa collaboration.
In the movie industry, it's common for actors to take a break from whatever their big blockbuster franchise is to do the occasional smaller, stranger indie flick. With this mixtape, twigs has done the reverse, but Caprisongs only cements that she's one of music's brightest stars.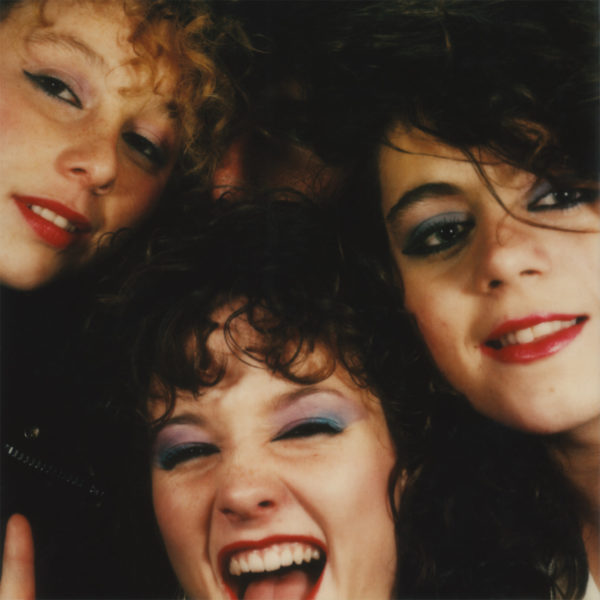 Kids on a Crime Spree, Fall in Love Not in Line (January 21)
It's been over a decade since the criminally underrated Bay Area band Kids on a Crime Spree released its debut album and early indications are that the wait was worth it. Fall in Love Not in Line is 24 minutes of rollicking garage rock, starting off in fifth gear with "Karl Kardel Building" and "When Can I See You Again?", a yearning love song with the furious pace of two teenagers making out in a place where they should definitely not be making out.
The energy doesn't fade from there. Every drum part is a barrage of snares and toms, the fuzz-covered guitar chords reverberate like they're being recorded in the world's longest empty hallway. Overall, Fall in Love Not in Line is a short but sweet album that smartly never overstays its welcome — let's just hope it doesn't take the band another 10 years to follow it up.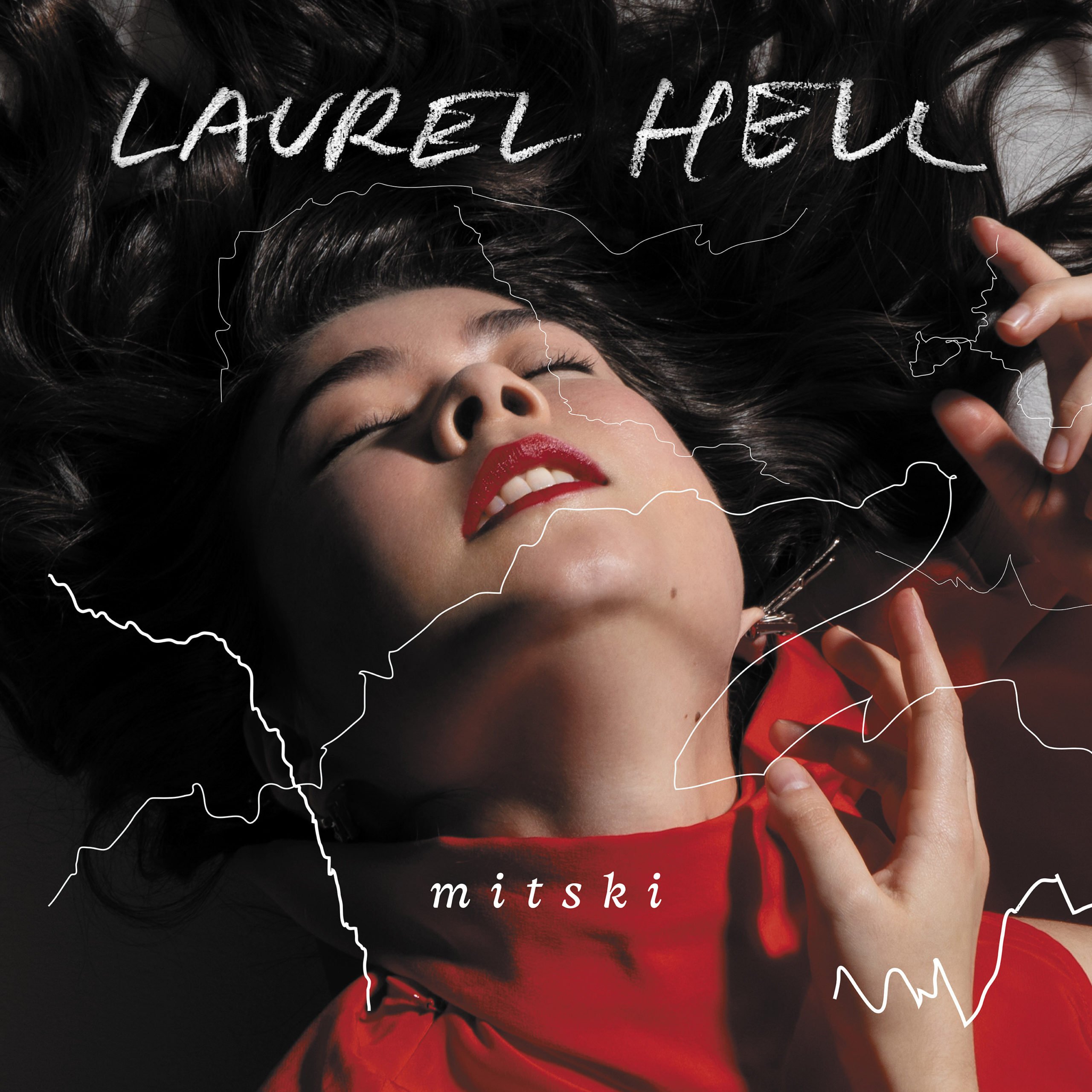 Mitski, Laurel Hell (February 4)
Before making her sixth album, Mitski came perilously close to quitting the music industry entirely. "I felt it was shaving away my soul little by little," she told Rolling Stone in December 2021. Thankfully, she decided to stick around and release Laurel Hell, a record that pushes back against the way even a great artist like Mitski can feel boxed in by how the indie world treats its stars.
Mitski has chafed at the "sad girl" label often affixed to music like hers, and while Laurel Hell can be dark, it's musically varied and filled with the kind of incisive lyrical gems she's famous for. "How do other people live? / I wonder how they keep it up / When today is finally done / There's another day to come" she sings over the 80s new wave swoop of "Love Me More". The bittersweet breakup song "That's Our Lamp" has a stadium-sized synth solo, while the rollicking "Should've Been Me" is almost ABBA-ish, and there's an Americana gallop to "The Only Heartbreaker."
She opens up about her hiatus on "Everyone", singing, "Everyone said, 'Don't go that way' / So, of course, to that, I said / 'I think I'll go that way.'" Laurel Hell cements that for however long we've got Mitski, we should be grateful.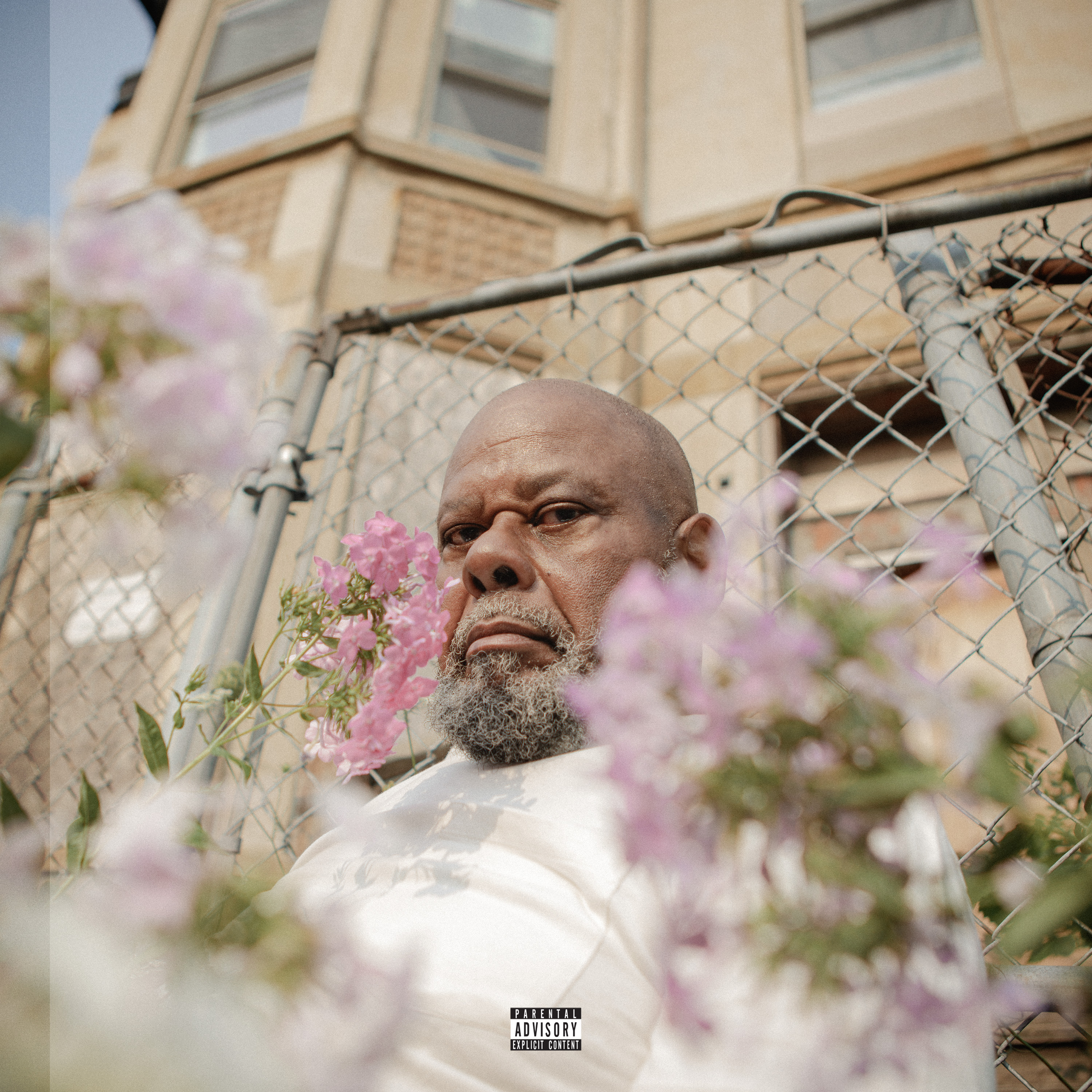 Saba, Few Good Things (February 4)
Chicago rapper Saba's masterpiece, CARE FOR ME (2018), was inspired by grief, so it's heartening that his long-awaited follow-up functions as a sigh of relief. Few Good Things is broad in its ambition, but does so by focusing on small moments of joy. It embodies the "show, don't tell" ethos of great music writing.
"It's the juxtaposition of all of that shit, of living in the hood. It's not just niggas getting shot every day," Saba told DJBooth about the album. "We just playing tag and football and shit. We had some amazing days. I think the fandom of artists is sometimes skewed to a character."
While CARE FOR ME was a justifiably insular album, a large part of what makes Few Good Things fun is hearing Saba relishing the company of others. He and fellow Chicagoan G Herbo typically paint with different colour palettes, but find a captivating middle ground where they reflect on day-to-day life in their hometown. "I'm tryna move better, what's really eatin' when you from a food desert?" Saba asks. The vibe on "Still", with Smino and 6LACK, is so mellow you can practically smell the incense, and his nimble rapping is an excellent contrast to the vocals of Foushée, Mereba and longtime collaborator Eryn Allen Kane.
The groovy "Fearmonger" beautifully captures the full spectrum of Saba. It's got uptempo drums and a bobbing bass line that he raps animatedly atop, but when you really zone in on the lyrics, you see that the song is about not losing sight of what really matters. "Insecurity hurts the same way jewellery works / So, if you payin' to flex, pay your security first," he advises.
Shamir, Heterosexuality (February 11)
Shamir's latest album employs the harsh, confrontational sounds of industrial music, but that's only because he wants to destroy the machine. Heterosexuality, the latest in a prolific run of LPs by the 27-year-old singer and songwriter, is a scathing indictment of the powers that be and the corrosive issues at America's core.
Crunchy distorted drums and brooding synths underscore the pitch black humour of "Gay Agenda," where Shamir turns that oft-used right wing outcry into a bonafide political ideology. The slow-burning "Cisgender" critiques those who obsess over putting genders into tidy boxes, while "Abomination" is as subtle as a sledgehammer, brimming with Shamir's frustration that he still has to make all of these points in 2022. "Madam vice president's a cop, don't cop shit / Being pushed to you as progress, for profit," he raps pointedly.
There are softer musical moments, like the dreamy "Caught Up", where walls of fuzzed guitar create a wistful backdrop for Shamir's crystalline vocals. "Cold Brew" starts off similarly effervescent, though it slowly morphs into something darker and moodier, like a pleasant dream becoming a nightmare.
Heterosexuality is a heavy record, not necessarily one that's going to be in your everyday rotation, but it's a testament to Shamir's overall talent that he can make songs this weighty sound this good.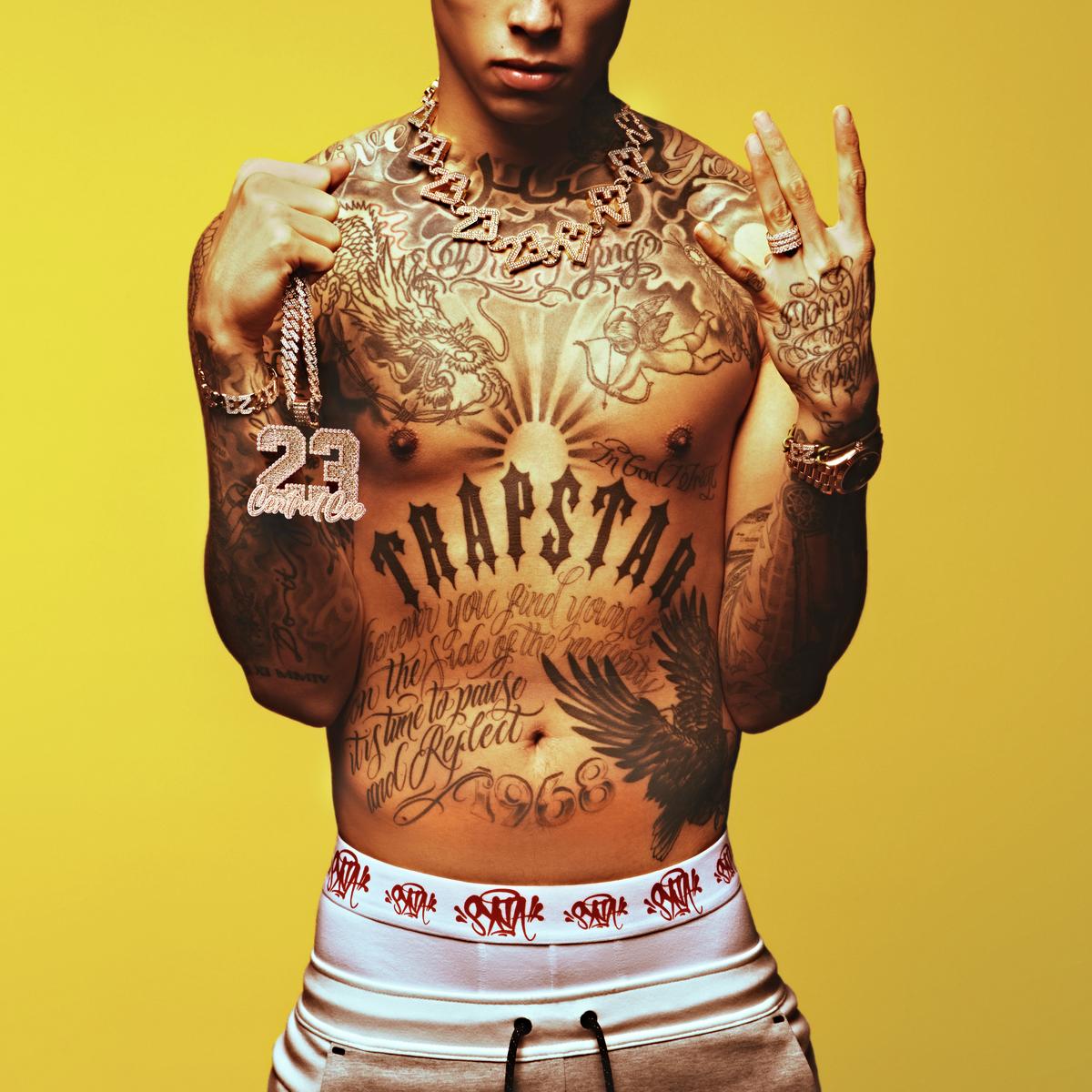 Central Cee, 23 (February 25)
London rapper Central Cee has made a huge splash on the British charts with singles like "Commitment Issues" and "Loading", but his second mixtape, 23, proves that he's made the transition to a longform artist.
From the opening bars of "Khabib" it's clear the 23-year-old rhymer has made a leap as a clever lyricist. "Why the hell would I dwell on the past when I make profit off the pain I felt?" he asks. Later, he reflects fatalistically on the mindset of drug dealers in underserved areas, rapping, "The hood just full up of drug consumers, so we abuse it / If I don't do it, then someone gon' do it."
There are moments of levity here, too. On "Retail Therapy," producers ​Nastylgia and Young Chencs turn the oft-sampled Hank Crawford track "Wildflower" into a swaggering drill anthem. "Two tour buses, I'm doing up road / One clean, one full up of paraphernalia," Cee raps. The effortlessly smooth "Terminal 5" is another highlight.
And if all of that doesn't get you interested, "Obsessed With You", Cee's winking flip of PinkPantheress' "Just For Me", surely will.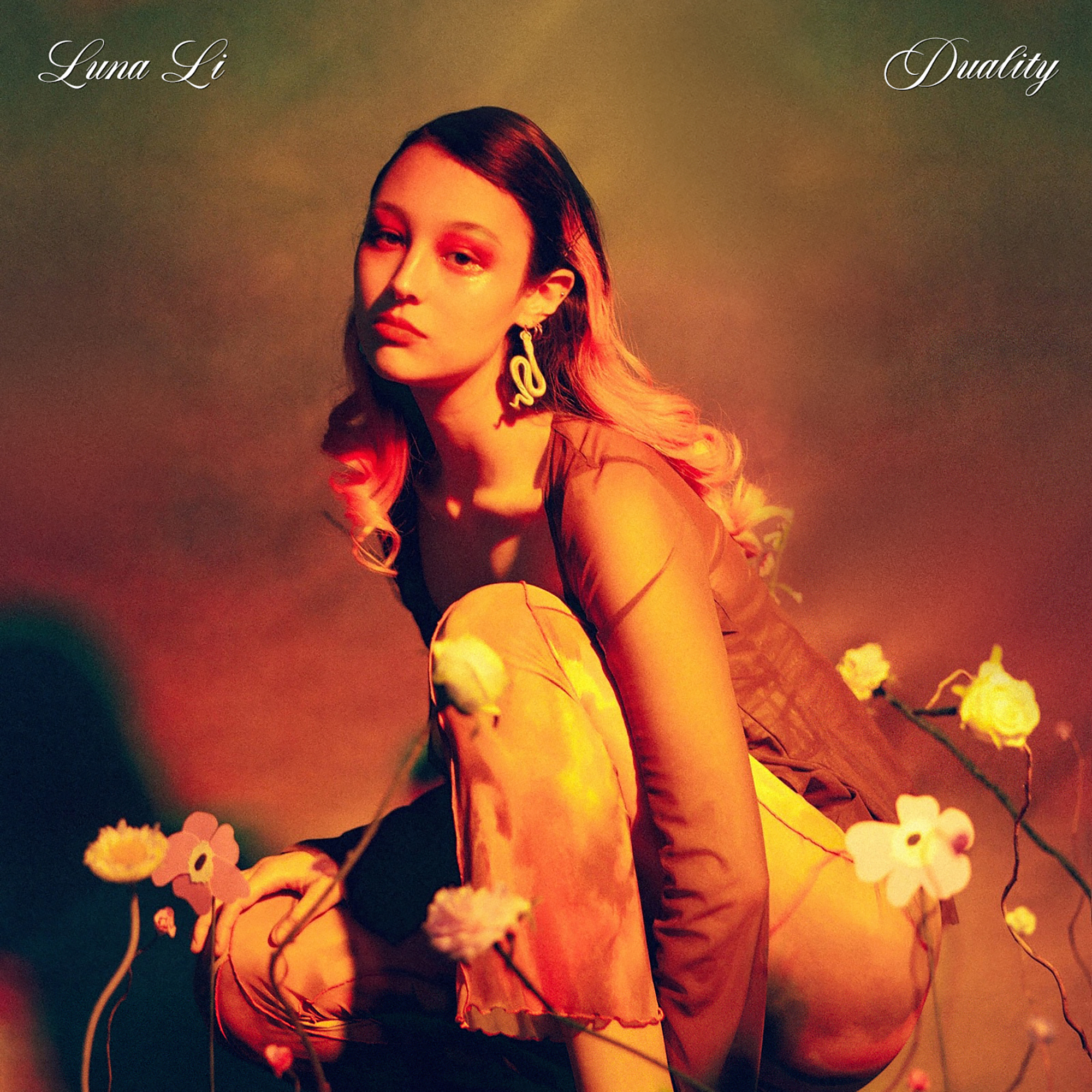 Luna Li, Duality (March 4)
In a 2021 interview with i-D, Luna Li described her forthcoming album as "dreamy, cinematic, psychedelic and orchestral at times". Well, Duality is here, and it's all that and more. A talented multi-instrumentalist, Luna is excellent at balancing her songs, never letting the vocals overpower an intricate guitar melody or vice versa.
She shreds on the uptempo "Star Stuff", goes Tame Impala on "What You're Thinking" and dabbles in kaleidoscopic lo-fi for the Jay Som collaboration "Boring Again". Luna has real classical music chops, and her tracks often have more bubbling under the surface than your usual indie pop, whether it's the Casablanca strings on "Trying" or the delicate harp plucks on "Magic".
Luna, who is Korean-Canadian, has talked about how inspiring it was to see Japanese Breakfast's Michelle Zauner, a fellow Asian woman musician, perform live. Over the last few years, Jbrekkie has grown from her standout dream pop debut in 2016 to being one of indie music's most beloved figures; it's not unthinkable that Luna could have the same trajectory.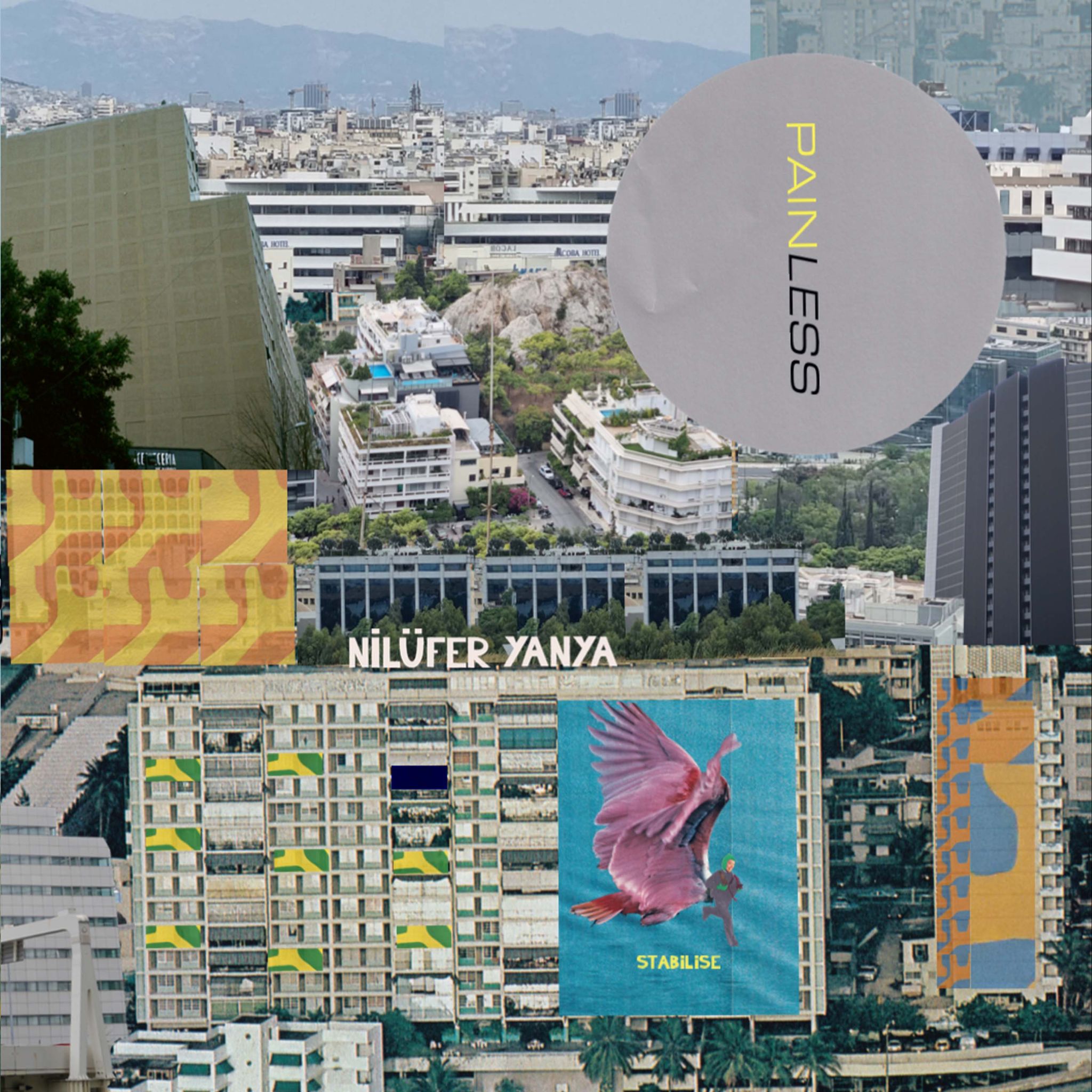 Nilüfer Yanya, Painless (March 4)
Only a great artist could make an album that feels at once like a return to their roots and a bold leap into the future. Nilüfer Yanya's latest LP, Painless, manages both tasks, buoyed by some of the London singer-songwriter's strongest hooks and most evocative vocal performances.
"the dealer" sets the tone, as Nilüfer reflects on the uneasy feeling of losing the tint on your rose-colored glasses. "I miss the kind of patience that breaks your heart / Baby, it's me that's taking us apart," she sings.
While the album is full of her trademark contemplative, jazz-flecked indie rock, there are moments where Nilüfer takes the kinds of big genre-related swings she did on 2019's Miss Universe. They all hit their intended target. "anotherlife" glistens in a manner not dissimilar from some of The 1975's best songs. Uptempo lead single "stabilise" feels as close as she's ever gotten to post-punk, while there's an ambient quality to the gossamer "trouble". Far from a sophomore slump, Painless is the kind of album that proves how much Nilüfer still has in store.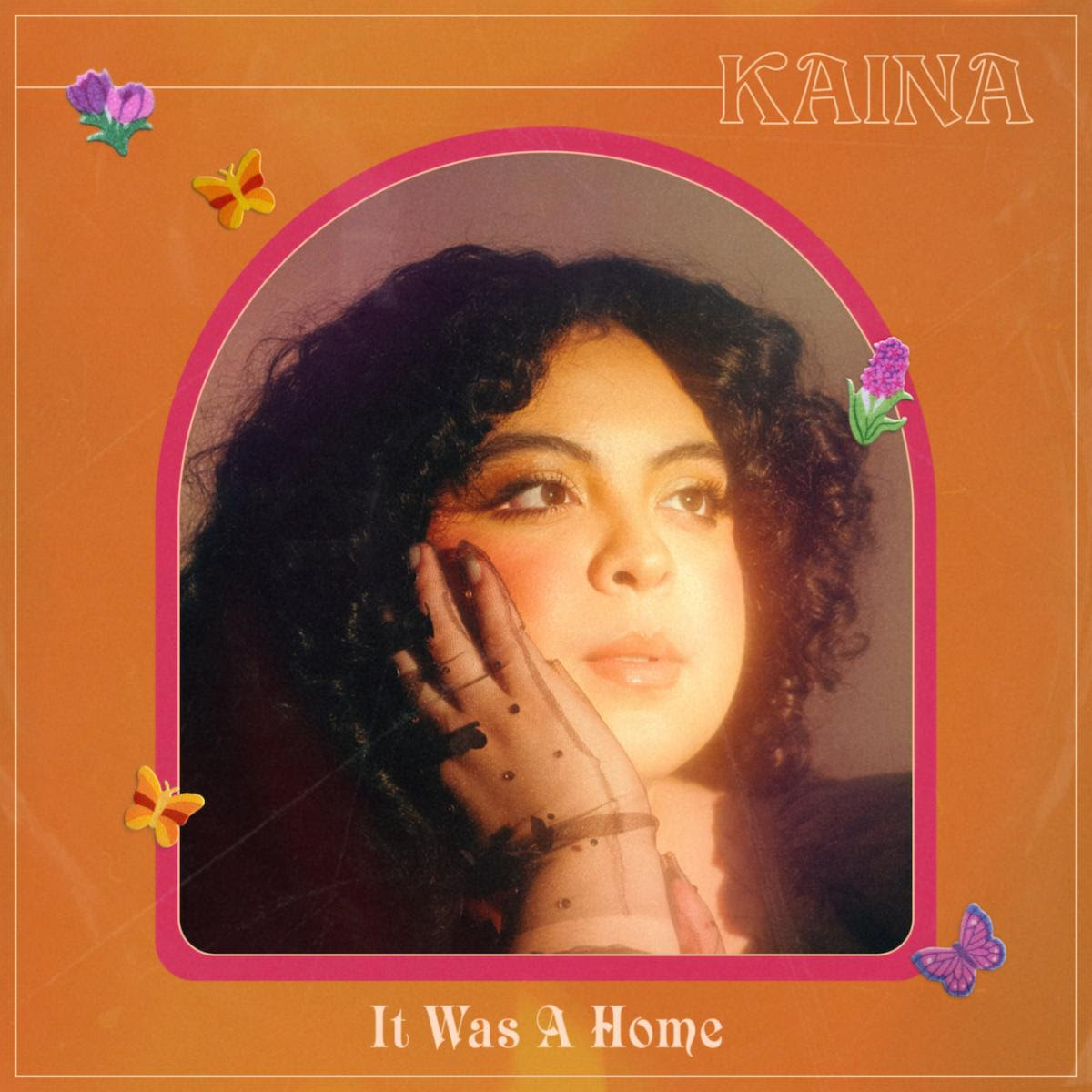 Kaina, It Was a Home (March 4)
There's a reason that, when an artist is asked what music shaped them growing up, it's quite often what their parents played while tidying around the house. That music has an inherent nostalgia factor, it's linked to a sense of security and familial support that we never really stop craving, even though we may have trouble finding it.
Kaina's sophomore album, It Was a Home, captures that feeling like a flavour extract, while still representing a substantial step forward in her discography. More than on her debut, Next to the Sun, here the 26-year-old musician finds a place in the grand tradition of warm soul and R&B.
"Good Feeling" is nourishing like a home-cooked meal, and has an uplifting Holland-Dozier-Holland string arrangement. (The song features her longtime collaborator Sen Morimoto, who co-produced most tracks on the album.) "Casita" boasts a bit of a neo-soul groove, but combines it with the infectiousness of the Venezuelan music she grew up on.
The song "Golden Mirror" has an incredible soft focus lushness thanks to its woodwind arrangement, but Kaina's poetic lyrics add heft to the track's love-is-all-around-you theme. "The sky and the sea / Never touch, never meet / When I look in the distance / They look close to me," she sings.
It Was a Home is an album about finding a place where you belong, and Kaina does a laudable job making a space that you'll never want to leave.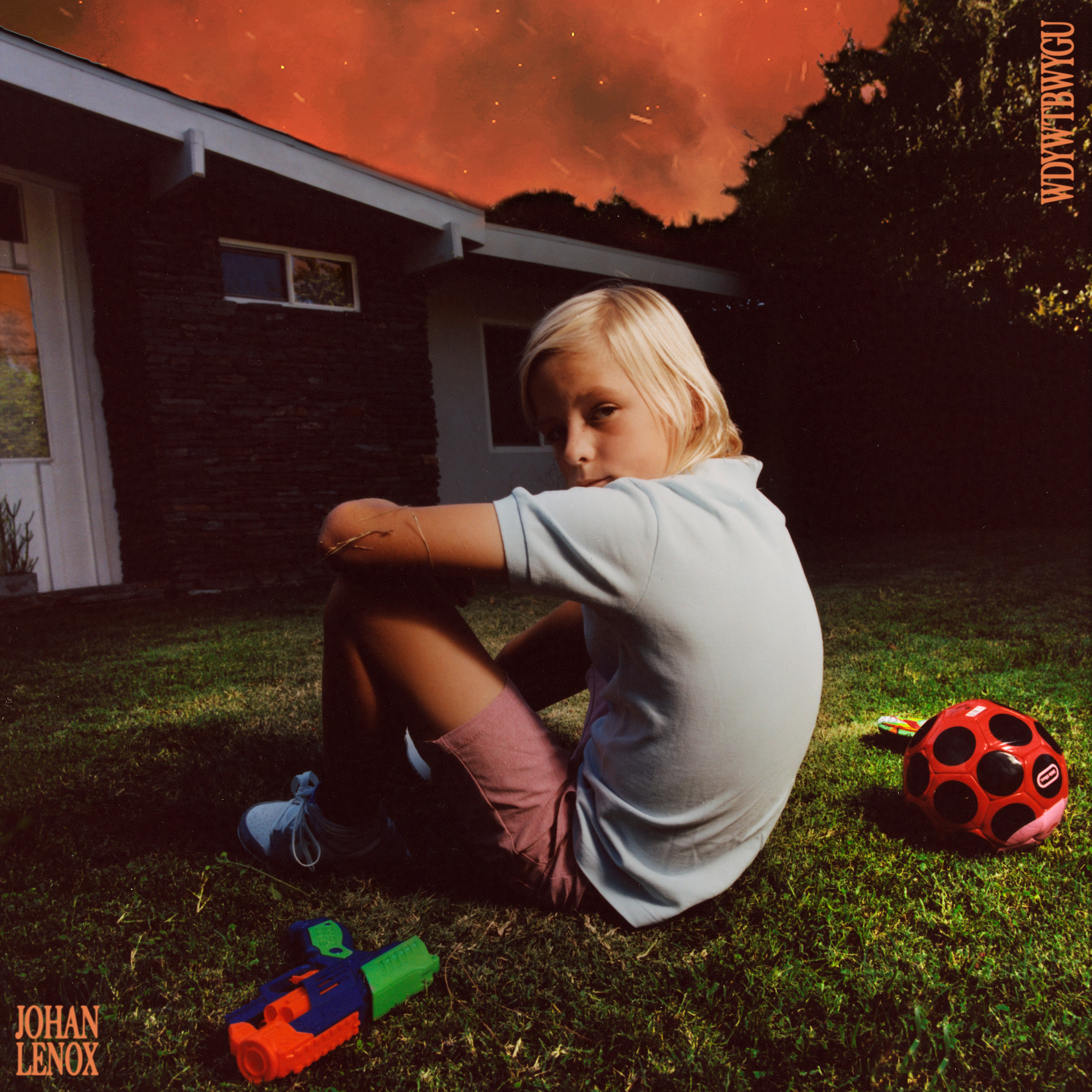 Johan Lenox, WDYWTBWYGU (March 11)
Listening to Boston musician Johan Lenox make a pop song feels a little bit like watching SpongeBob draw a circle. Even when the final product seems relatively straightforward, you can tell how much more went into the creative process to get to that point.
Best known for his ornate string and vocal arrangements for artists like Teyana Taylor, Lil Nas X and Kanye West (his life was changed the first time he heard My Beautiful Dark Twisted Fantasy), Johan's debut album WDYWTBWYGU is a classic coming-of-age tale enlivened by elegant instrumentation and moody vocal harmonies. And while his first LP isn't an opus, it has remarkable sonic and thematic cohesion that makes it a satisfying front-to-back listen.
Johan's voice, a little Justin Vernon-ish, has a deep wistfulness that helps sell relatively well-worn ideas about suburban angst on "Fuck This Town" or the tongue-in-cheek self-loathing of "I'm A Mess". He assembles a wide range of guests and places them in intriguing musical contexts – 070 Shake's understated delivery is perfect for the hymnal structuring of "Almost Time", while the reedy falsetto of Ant Clemons contrasts well with Lenox's own voice on "You Up?"
Small town angst has long proved fertile ground for artists, and WDYWTBWYGU is a worthy addition to the canon of albums to play after slamming your bedroom door because nobody truly gets you.
Tagged: