Photos courtesy of Teurn STud
5 standout collections from Stockholm Fashion Week
For AW22, returning and emerging Swedish designers prove there's more to Scandi style than its quintessential minimalism.
|
25 February 2022, 8:42pm
Photos courtesy of Teurn STud
Scandinavian style has typically been defined by minimalism – clean-cut wardrobe staples that are modern yet timeless, functional but luxurious, and well, predictable. All that and much more was on display earlier this month at Stockholm Fashion Week. Though the event has always been more of a low-key affair, a little sister to the now-buzzy Copenhagen Fashion Week, this season indicates that the Swedish capital is ready to step into the spotlight.
Across digital and physical presentations exploring this season's theme 'The New Normal', conversations were had about circular business models, and the use of 100% organic materials like cruelty-free silk and conservational denim, where only natural enzymes are used to create the various washes, driving home Sweden's commitment to redefining fashion for 2022 and beyond. "This is the future of our industry and with great technology, we can use fashion in a much more responsible way," says Catarina Midby, Stockholm Fashion Week's secretary general.
This emphasis is felt in the clothes themselves, as a number of young designers and emerging labels are putting a more experimental foot forward — a departure from the quintessential Scandi minimalism we know and love — while still keeping sustainability and eco-conscious design front of mind. Here, we've rounded up the standout collections at Stockholm Fashion Week AW22.
BITE STUDIO
Founded in 2016 by William Lundgren and Veronika Kant, BITE, which stands for "By Independent Thinkers for Environmental Progress", opened Stockholm Fashion Week with a thoughtful presentation at Galleri Andersson/Sandström. Among artworks, the duo, who operate between London and Stockholm, presented their very minimal, very chic AW22 offering. Choosing instead to number their collections — this one is number nine — the designers update standard silhouettes in a new color palette each season, sticking to core materials that are all organic. Everyday knits are done in rich Italian merino wools, a long tonal dress is made from cruelty-free silk and classic shirting and denim are devised only from organic cotton. Their hope is that each season the BITE woman can choose a piece or two — maybe the dress they loved from the last collection, this time in bright fuschia, or a sharply-tailored suit in horse brown — to update their wardrobe with immaculate design meant to last. For BITE STUDIOS, it's about quality, not quantity, and only the best materials.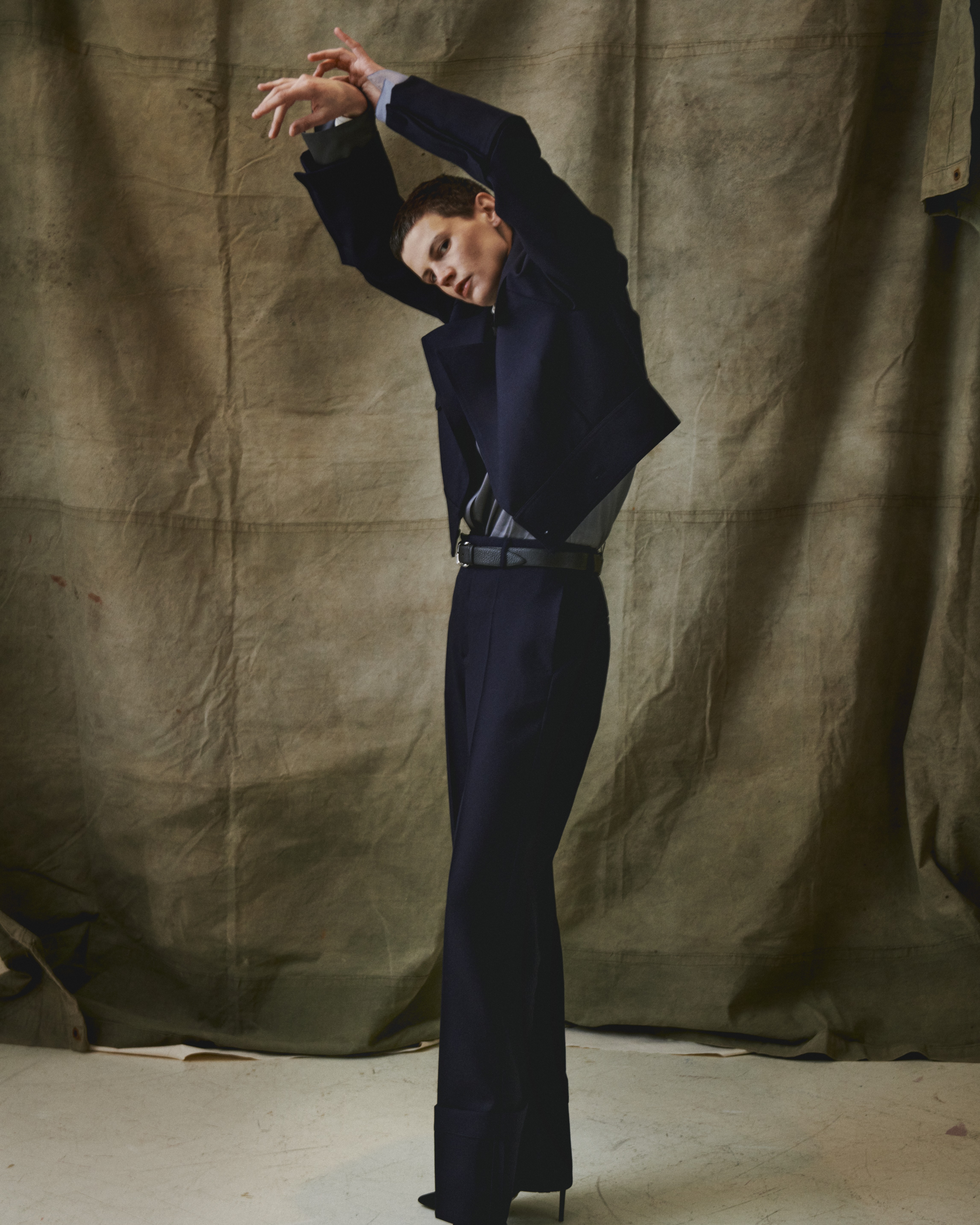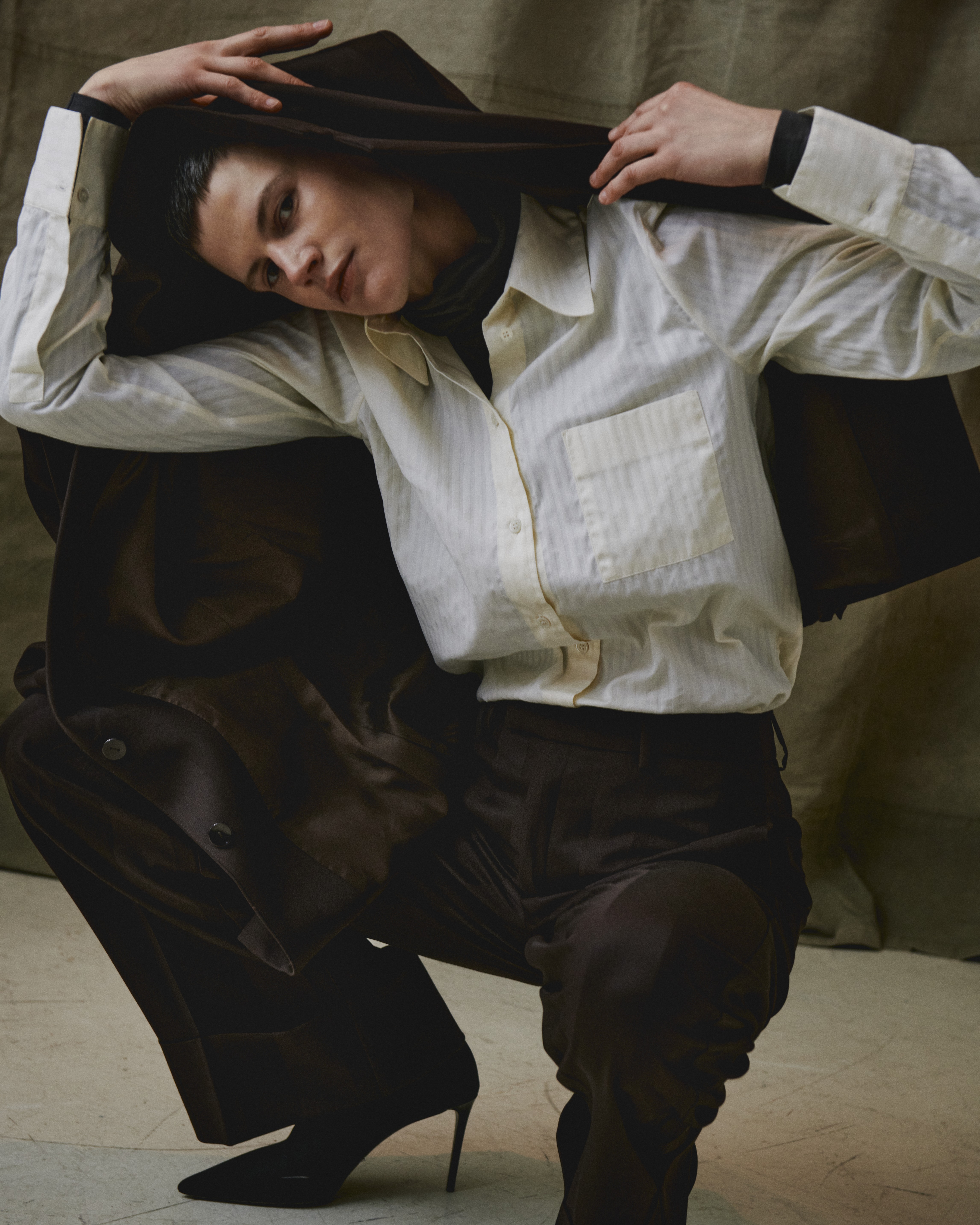 Lazoschmidl
The Swedish-German menswear brand Lazoschmidl, named after designers Josef Lazo and Andreas Schmidl, isn't exactly emerging, but they are at the forefront of putting a subversive spin on Scandi style. Founded in 2014, the pair has gained international recognition for their daring, binary-blurring designs, popular amongst New York's club kids. Their AW22 collection is no different; titled 'It's Over', it's based on a song created in a lucid dream and the clothes represent "the chorus for a pre-apocalyptic hymn of positivity". And how does one dress for the occasion? "Retro techno cowboys are dressed in reworked chaps, frayed hand-painted chinks, neoprene suspender bodies, over-dyed workwear denim, sheer chiffon shirts and bouclé surfer hoodies," they said. Models carried leather totes and hand-knitted scarves, while garments featured ditsy florals and a butterfly motif that represents transcendence and transformation. Lazoschmidl's AW22 collection offers a playful, 00s take on party-wear, for those unafraid of glowing in the dark.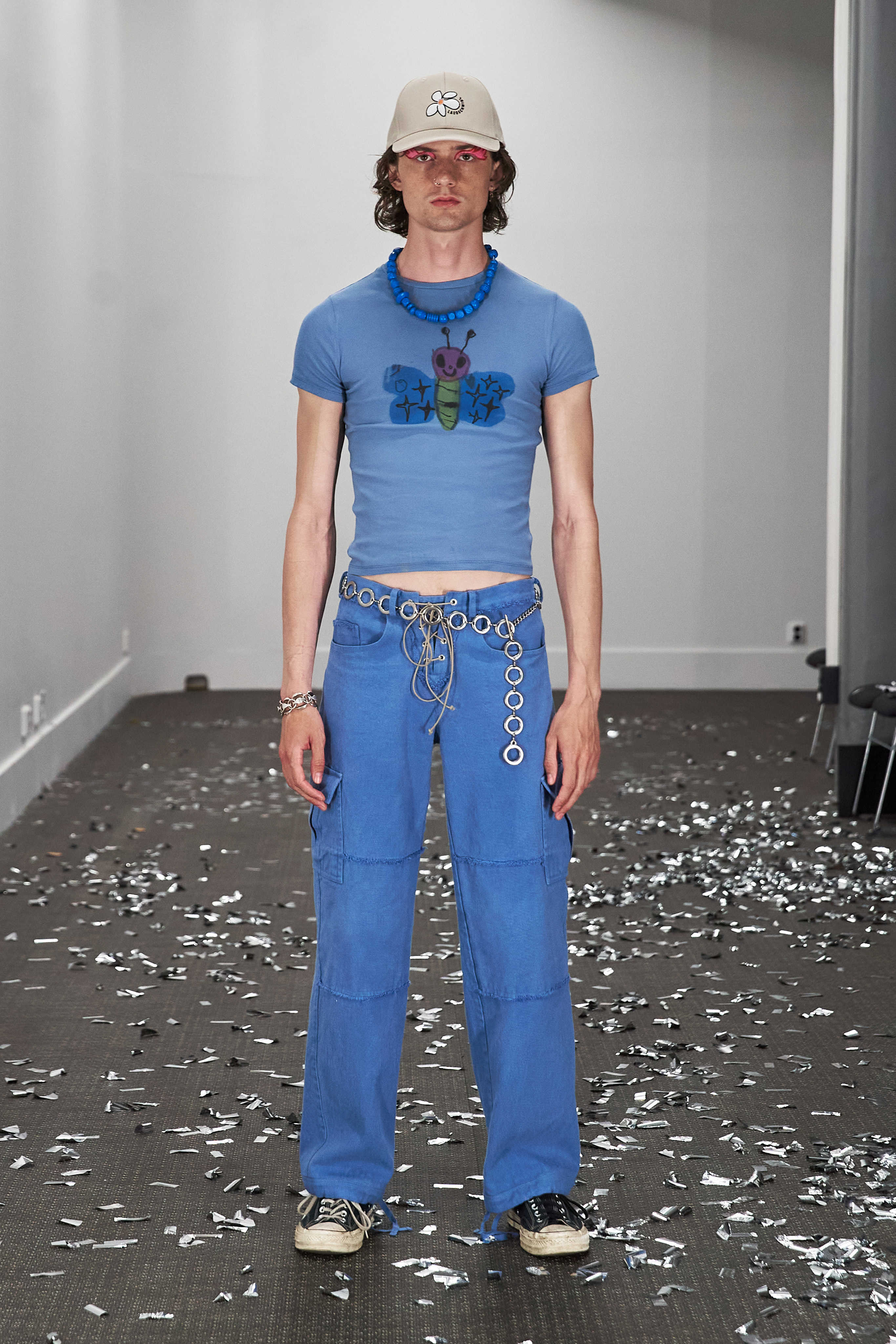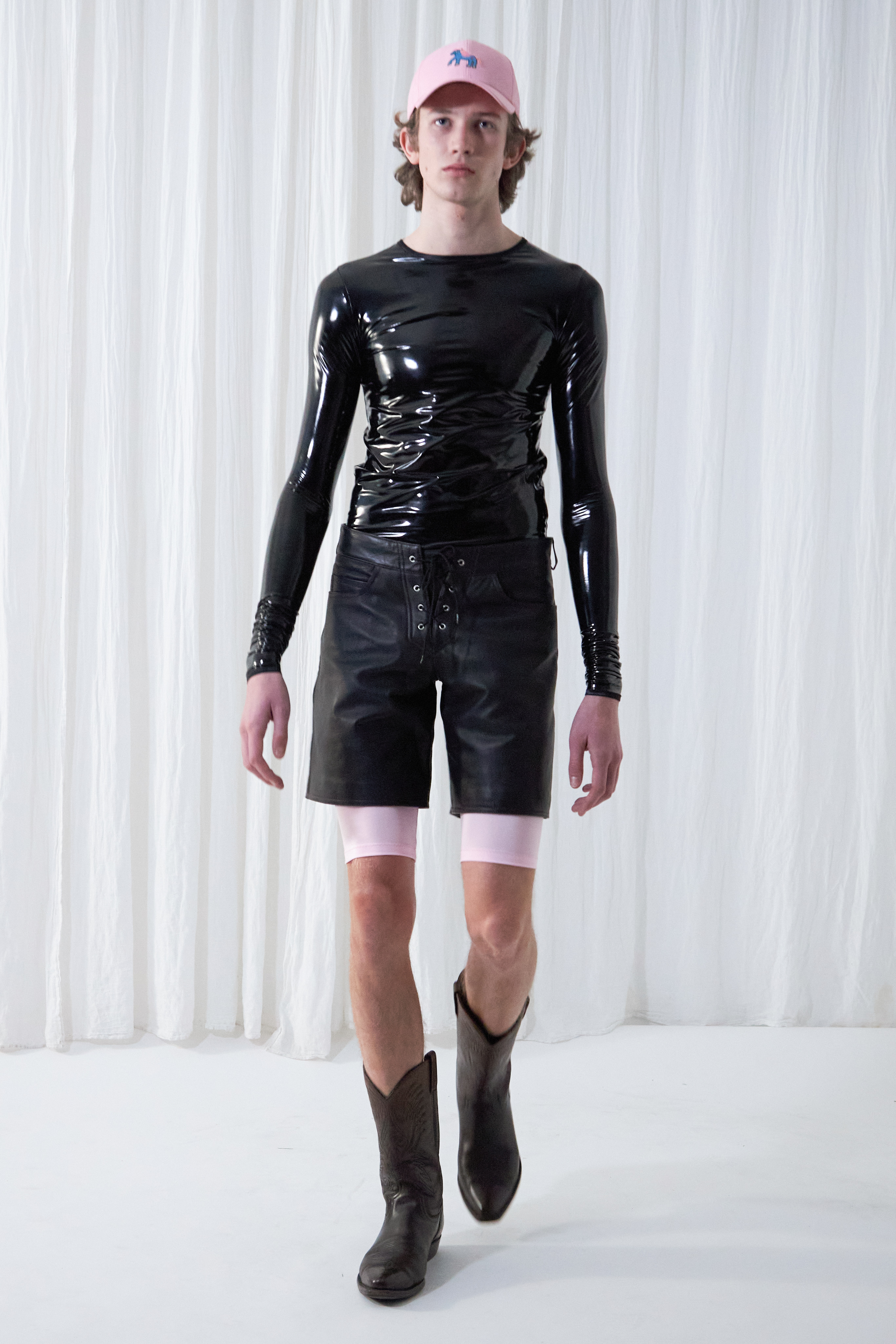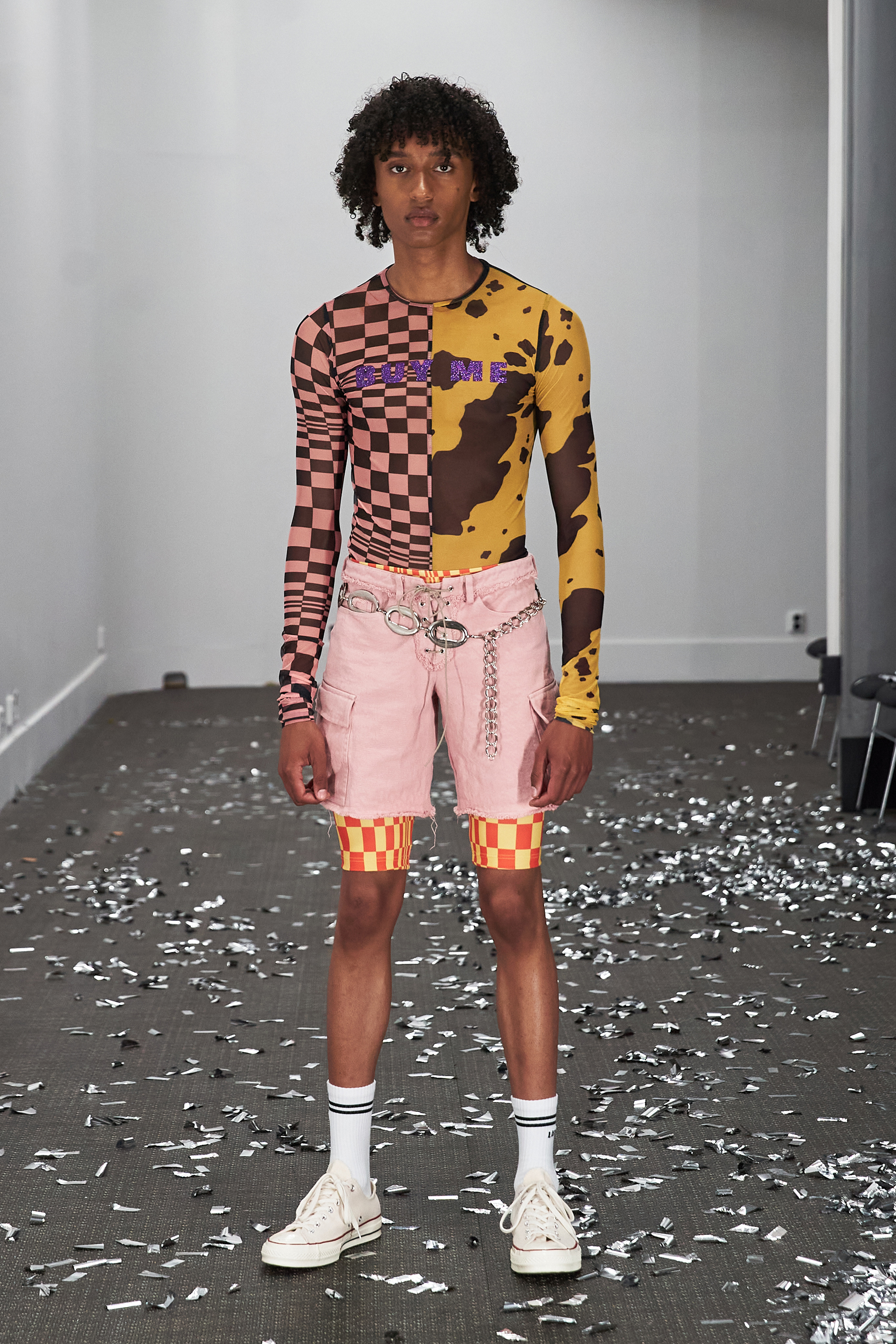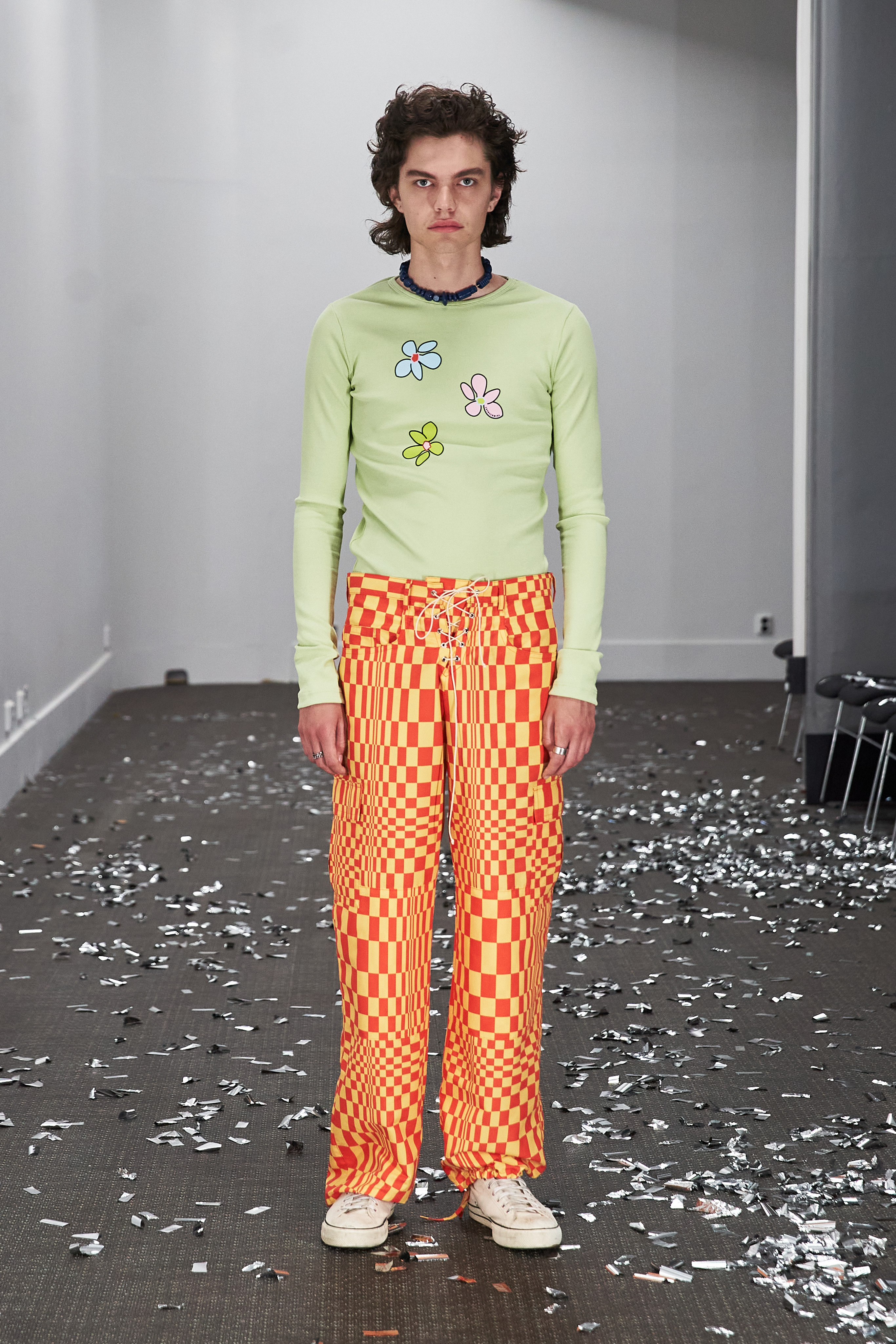 Stockholm Surfboard Club
One of the buzziest young labels at SFW this season was Stockholm Surfboard Club, if not for their California cool meets Scandi take on logo-heavy leisure wear, it was for the colorful surfboards and wetsuits that line their studio and workshop. Founded in 2019 by designer Manne Haglund Glad and CEO Anton Edberg, both Acne Studios alums, the label's AW22 collection is inspired by off earth travels, commercial space mining and cargo utility wear. This translated into technical separates — padded outerwear and utility shirts — in rip-stop nylon, alongside washed out cotton basics, oversized mohair sweaters and garment dyed bootcut trousers in both neutrals and pastels. Quirky airbrush T-shirts reminiscent of those you'd buy on the boardwalk made for the perfect Stockholm souvenir.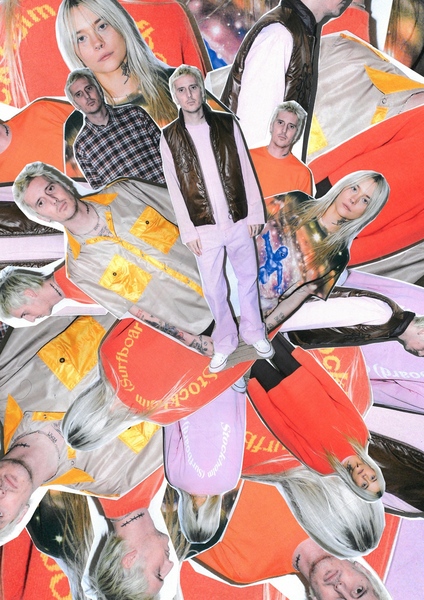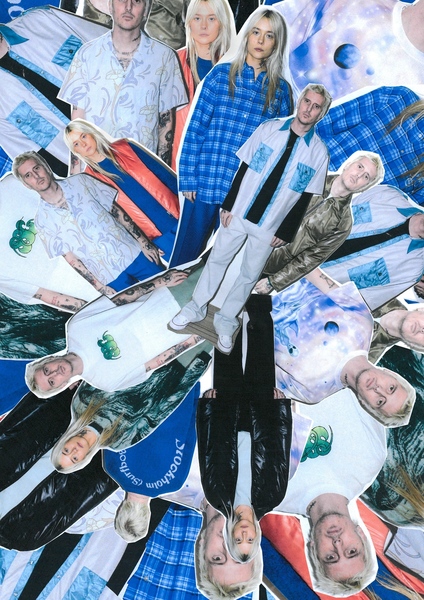 Teurn Studios
If Totême, who will present their AW22 collection off-schedule this season, and BITE STUDIO are reliable mainstays within Swedish minimalism, Teurn Studios makes for a promising newcomer. Founder and designer Anna Teurnell staged her first runway show this season at Ett Hem, a luxury boutique hotel in a former 20th-century residence in Stockholm. While guests dined on traditional Swedish fare, she presented a handful of looks after each course. The standout pieces were within the outerwear: a camel leather jacket with smocking around collar, a wide lapel trench, relaxed blazer and matching trousers, and a baby blue leather windbreaker. The whole experience, itself, was one-of-a-kind, showcasing the exclusive high-quality goods that Teurn Studios has on offer.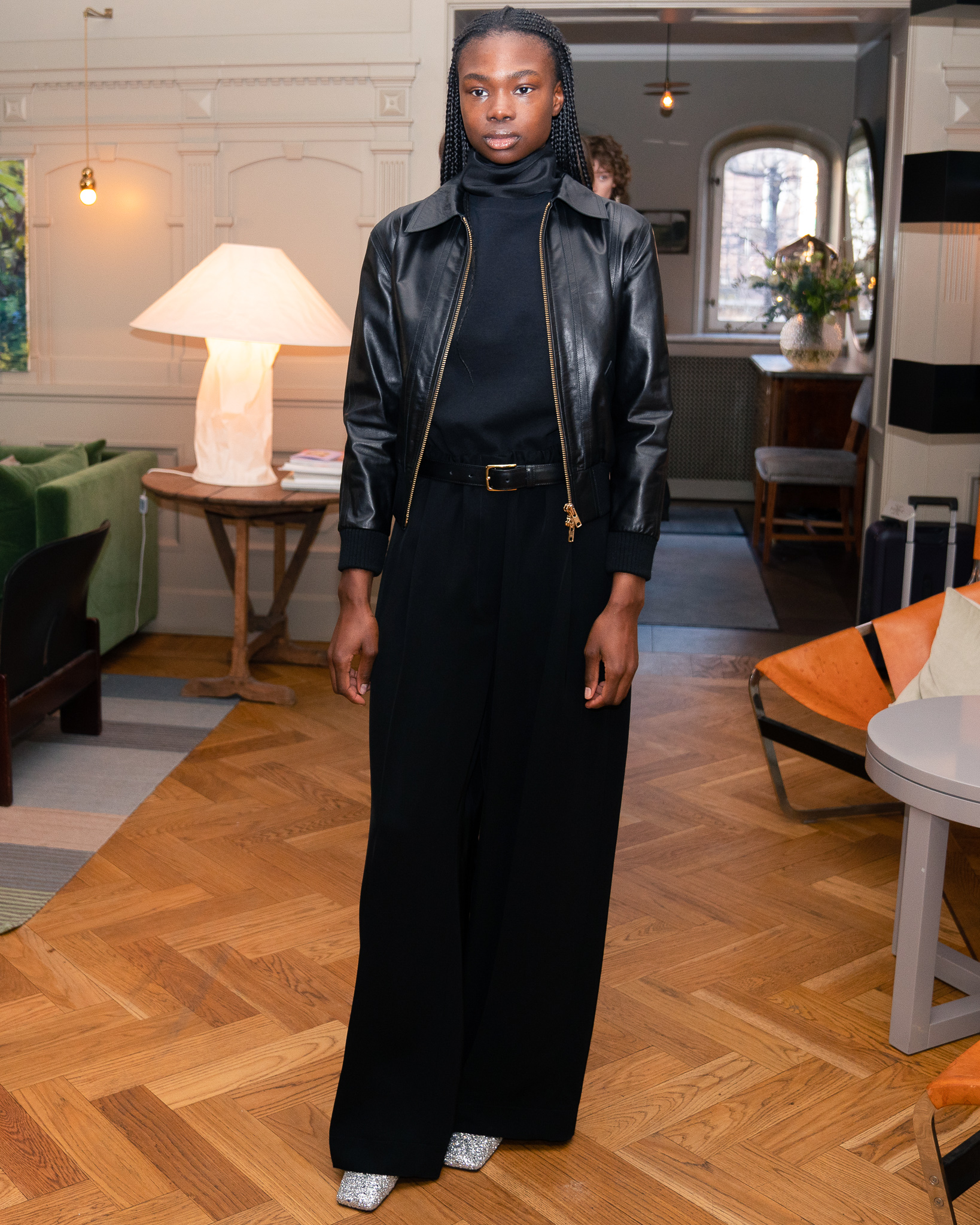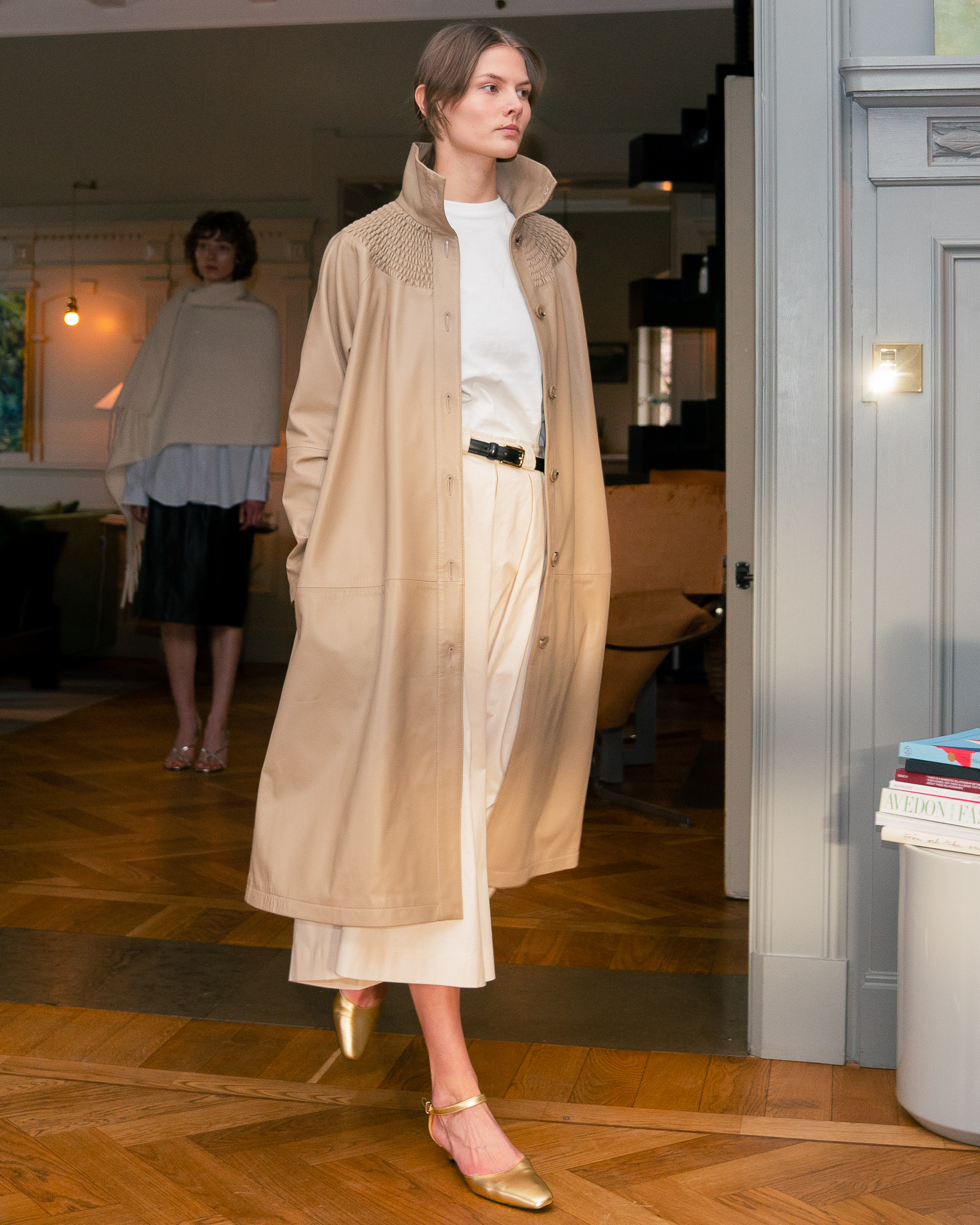 Stand Studio
On the last day of Stockholm Fashion Week, which was also conveniently when the city's COVID regulations lifted, Stand Studio closed the show with a colorful dinner presentation and outerwear to match. The label, known for its fluffy faux-fur jackets and quilted bags, reimagined some of its best-selling styles in pony furs, chunky shearling, leopard suede, polished calfskin and glossy patent leathers, as well as a rainbow of bright blues and greens, candy floss and rich mustards. "The collection is built around the emotional idea of an intergenerational wardrobe that crosses traditional gender boundaries," the show notes read. "A wardrobe where menswear icons and feminine silhouettes, retro styles and wardrobe staples are all part of a shared family history, with glowing injections from a new youthful generation." This raw, youthful spirit was echoed a lookbook created with Paris-based photographer Kira Bunse. Feast your eyes on a few of the coveted plush pieces below.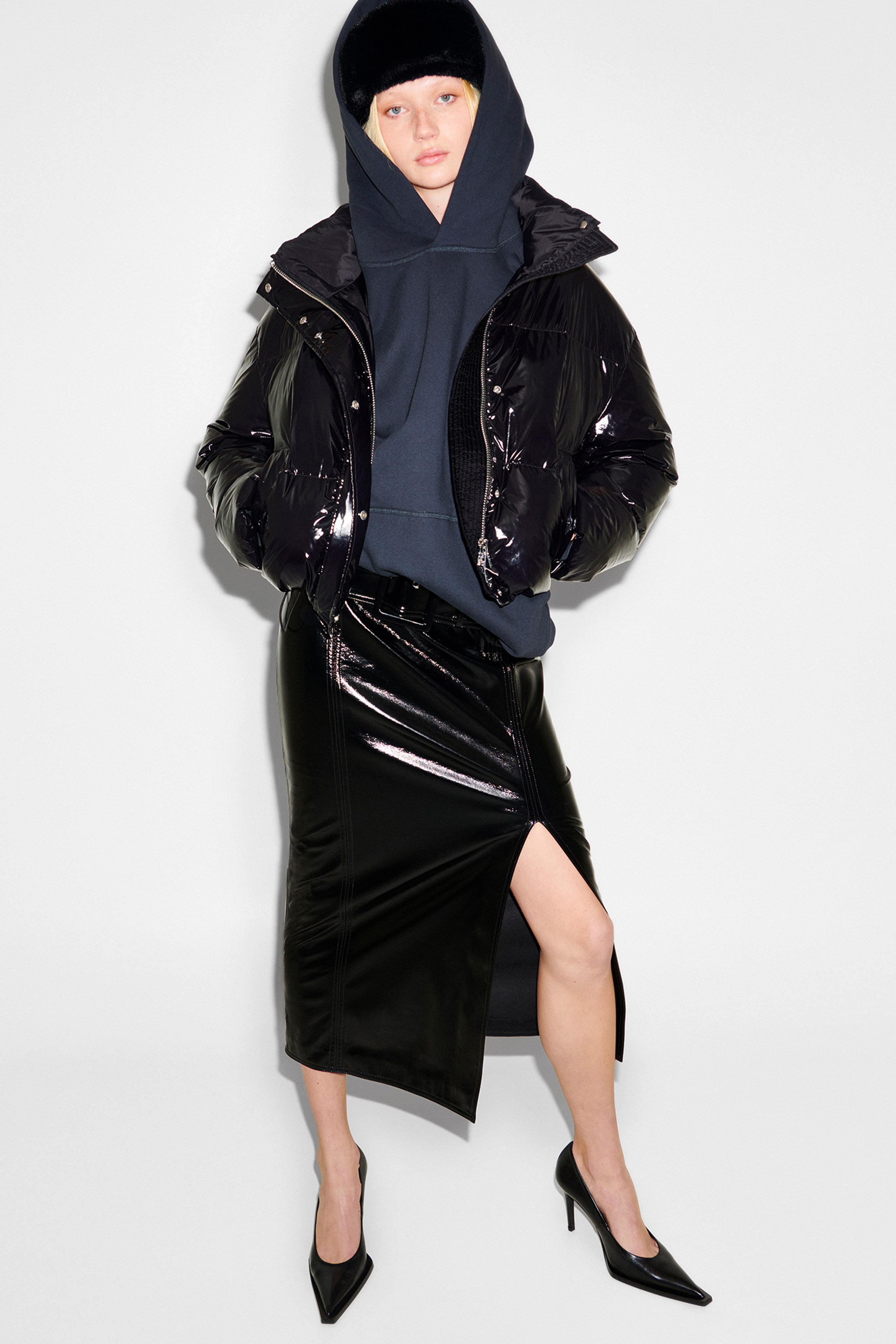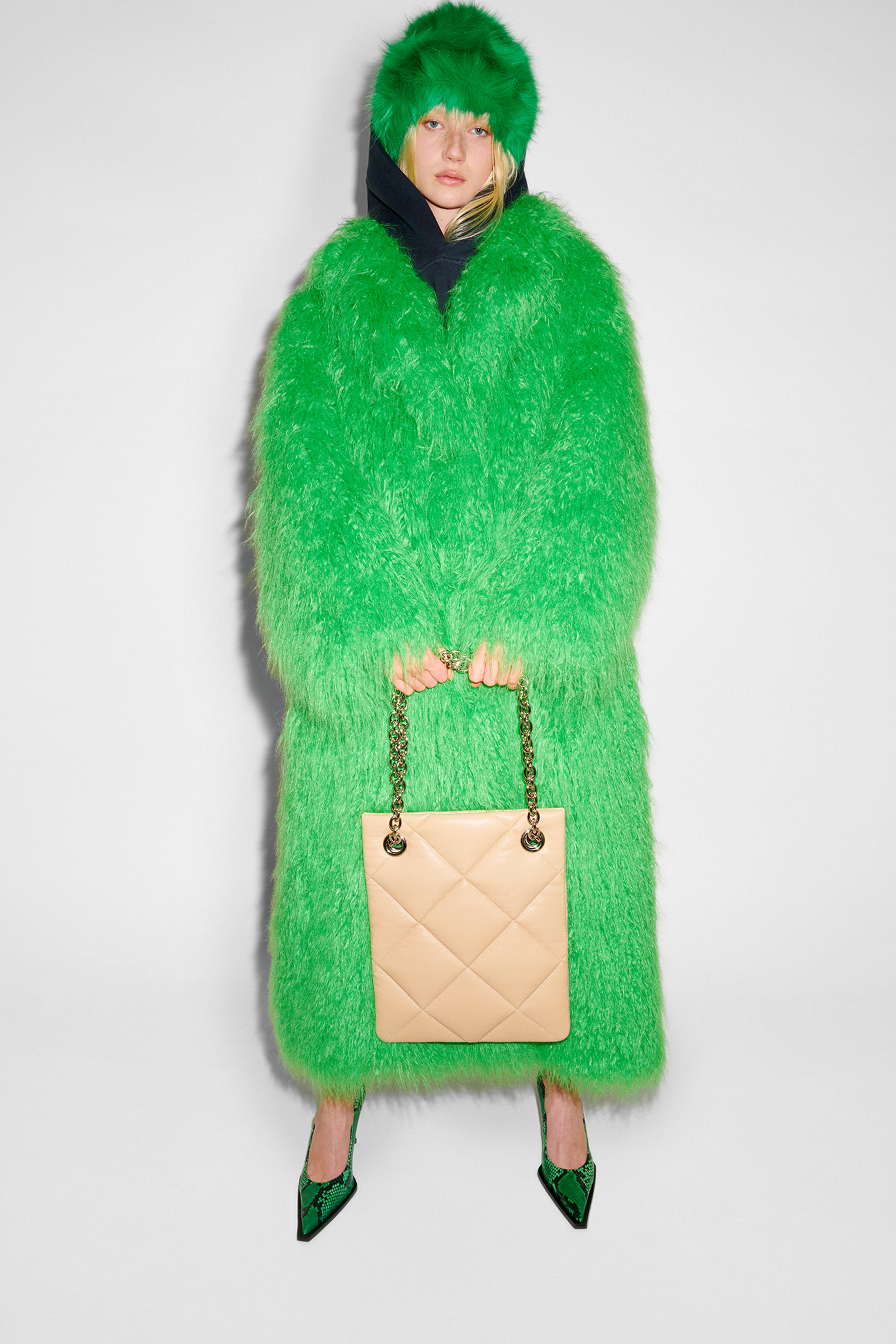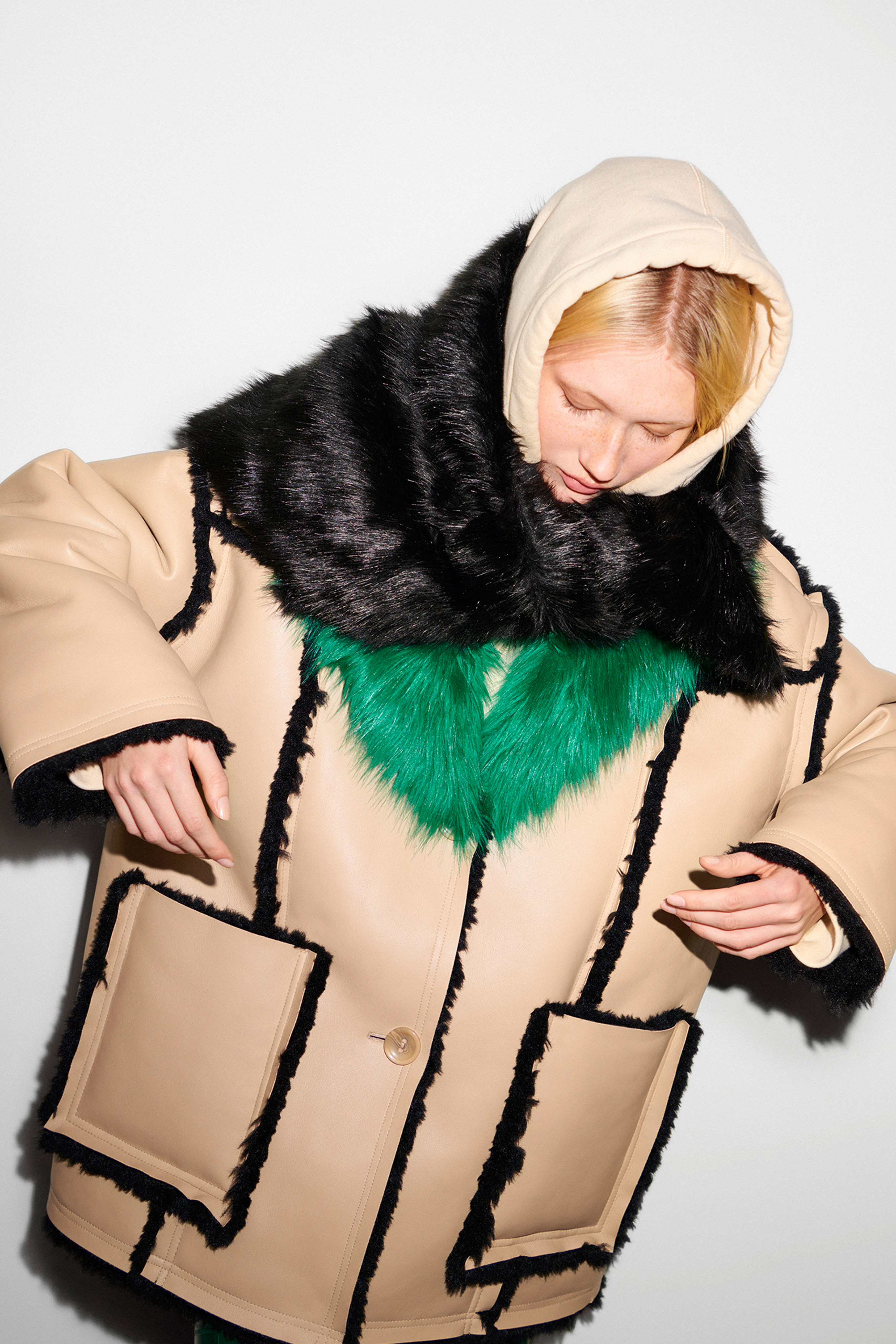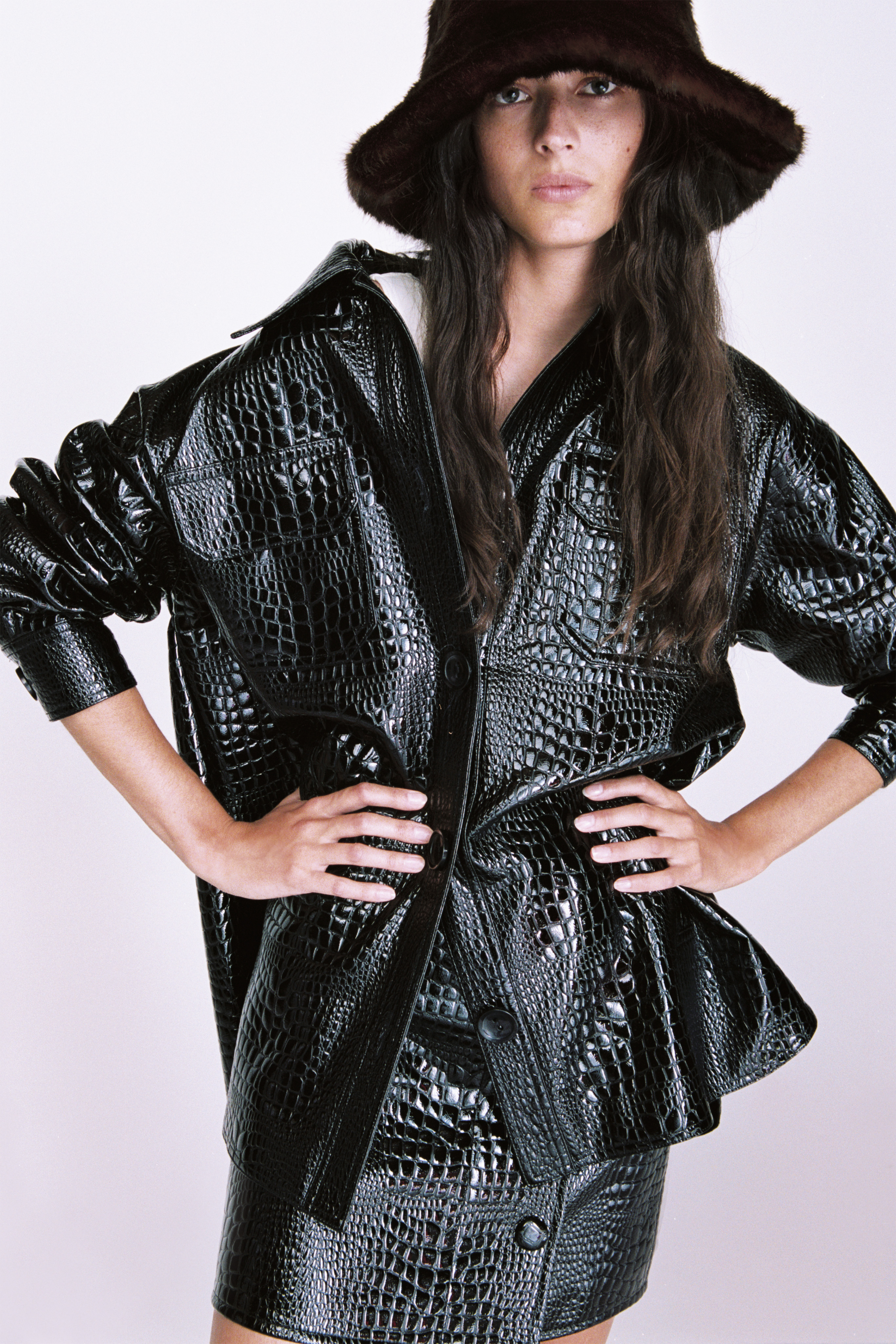 Follow i-D on Instagram and TikTok for fashion week coverage.

Tagged: