Photographs by Jamel Shabazz
Photos of NYC youth culture during the 80s war on drugs
A new exhibit by street photographer Jamel Shabazz documents the carefree joy of New York City youth during one of the city's most difficult eras.
Photographs by Jamel Shabazz
From Brooklyn stoops to buzzing street corners in the Bronx, a kind of unmistakable energy defined New York City in the 80s. Rollerskates were all the rage, and no style trio was as iconic as bomber jackets, bucket hats, and track pants. After clawing its way from the brink of bankruptcy in the late 70s, New York emerged stronger on the other side, ready to tackle the new era with effortless confidence. Slowly but surely, the city started to come alive again – though many might argue it never died in the first place.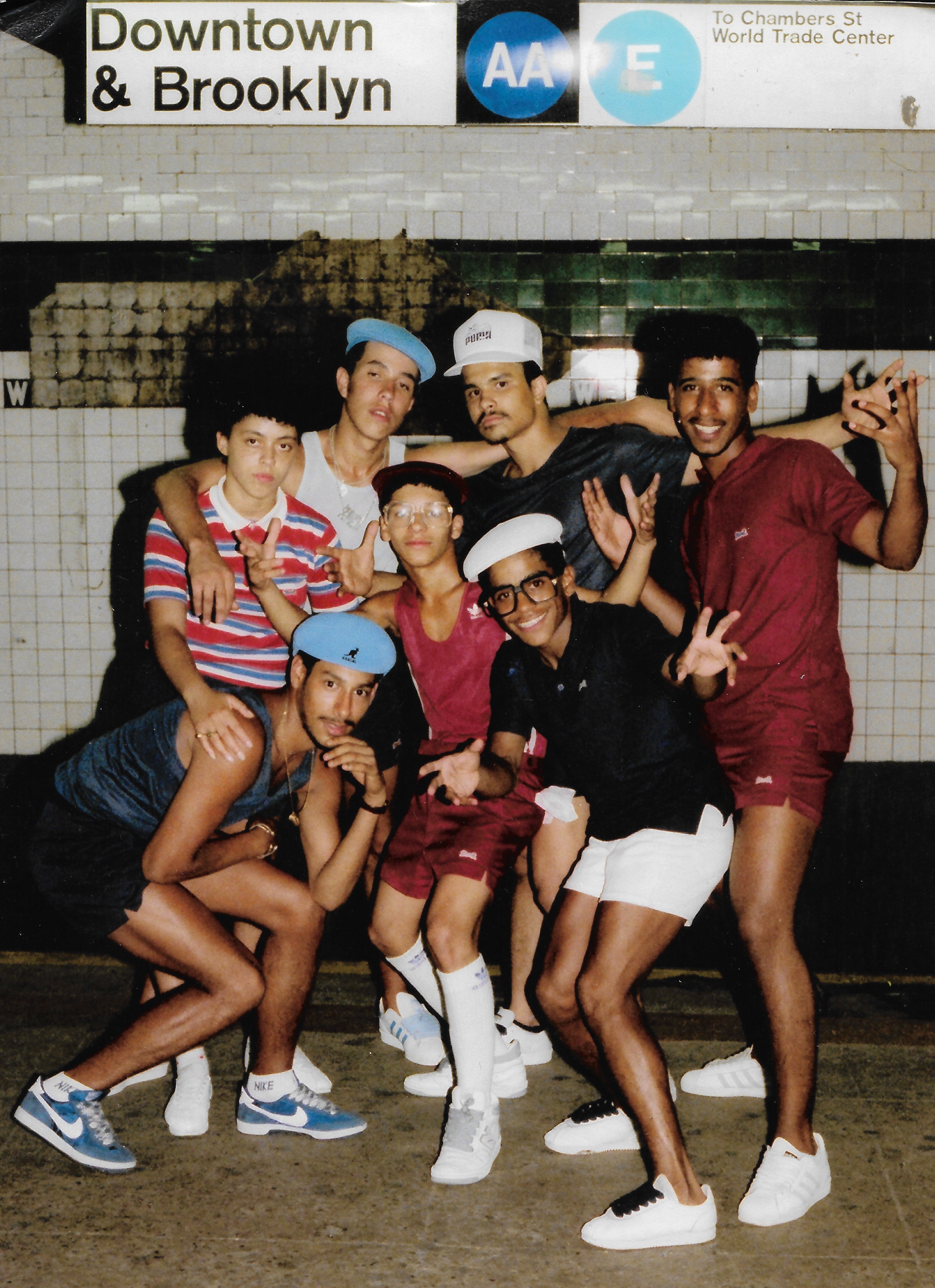 Brooklyn-born photographer Jamel Shabazz had also arrived in the city at a crucial turning point. In 1980, he returned from a stint in the army, still looking for some sort of direction, and found himself interested in street photography. Encouraged by his father and uncle, who were both professional photographers, Jamel reignited the passion he once discovered while flipping through photo books during his adolescence, only with a slight twist.
"As a child coming up in the 60s, I recall seeing images of war, hatred, and despair," he says. "Those still exist in my mind, but I feel a great responsibility to counter a lot of these negative and often stereotypical depictions."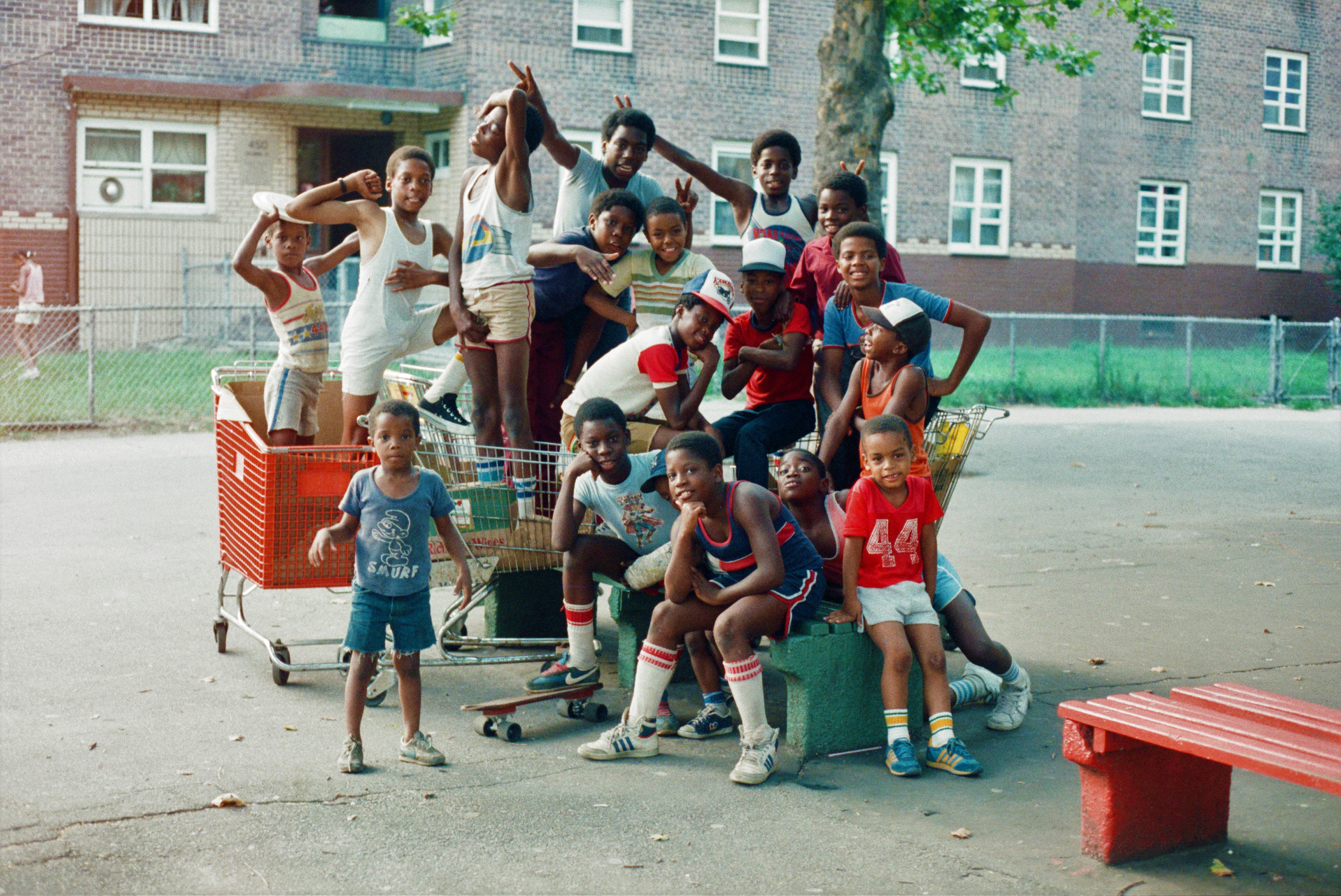 So he set off, equipped with a 35mm camera and an adventurous spirit, determined to capture the lively pulse of city life from a happier perspective. Fascinated by New York's emerging youth culture, especially the nascent hip-hop scene, his decades-long exploration brought him to all five boroughs in search of inspiration, including Red Hook, Brownsville, Fort Greene, Harlem, and Grand Concourse. Jamel Shabazz: Eyes On The Street, an exhibition on view at The Bronx Museum in New York, follows this dynamic journey through a selection of over 150 extraordinary photographs taken between 1980 and 2020, many of which have never been displayed before.
"By showing areas many New Yorkers haven't visited, Jamel's photos unveil a vibrant, mostly youthful community previously unseen by the rest of the world," says Sergio Bessa, the show's curator. "But he wasn't a voyeur; he was one with whom he portrayed."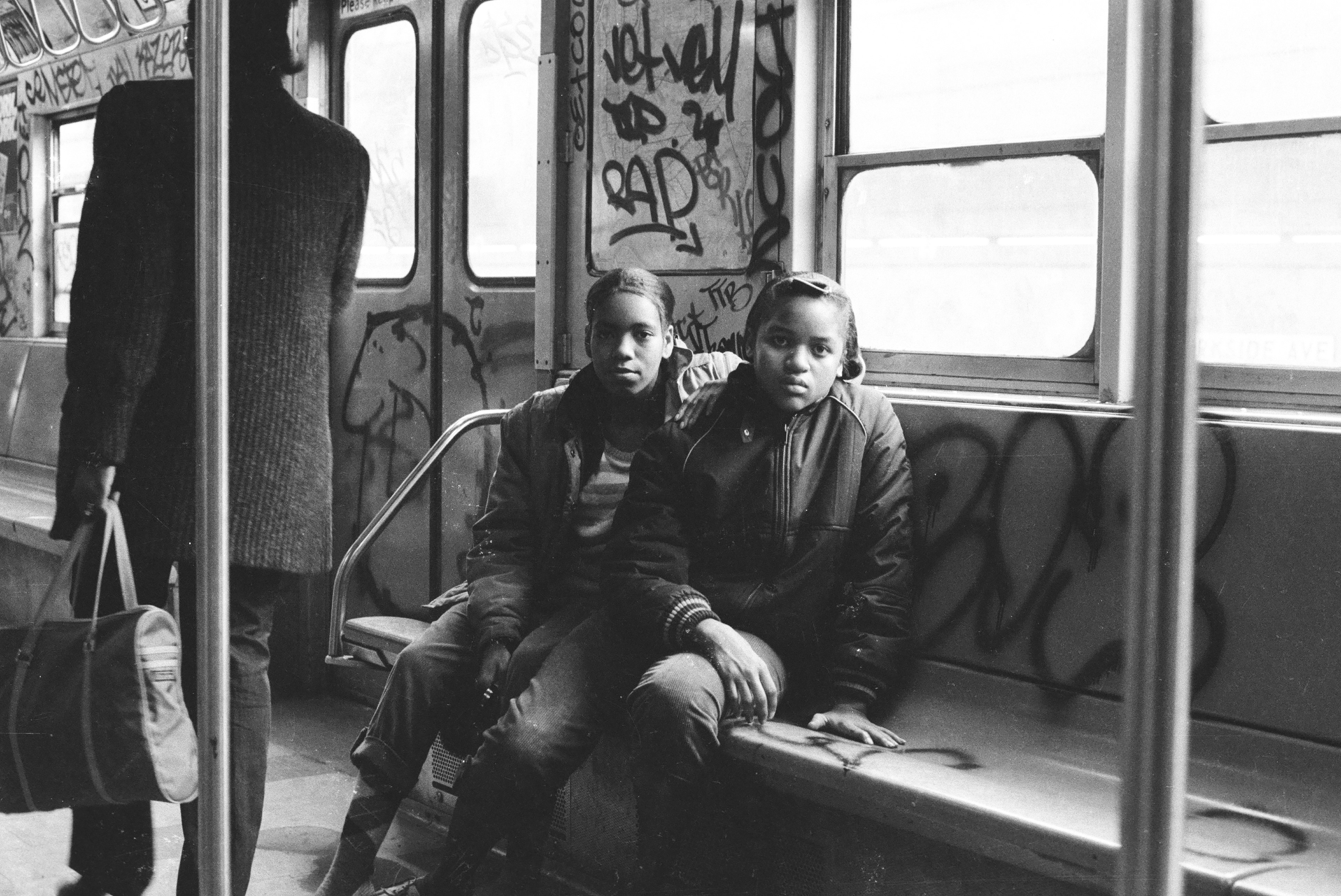 A few subjects were friends, others strangers-turned-friends, quickly coming to be at ease thanks to Jamel's empathetic lens. He had a special fondness for Flatbush and East Flatbush, home to a mixture of immigrants from the Caribbean, Central America, South America, and the southern United States. Each community embodied a distinct aesthetic with a sense of heightened theatricality, from snazzy b-boys rocking Nikes or Puma Suede to young women flaunting their finest designer purses. "I can honestly say some of my most iconic images came from Prospect Park," Jamel says. "Folks in Brooklyn took great pride in being unique and stylish." His more candid pictures encapsulate simpler joys, like watching children play together outside or hearing teenagers laugh on the subway.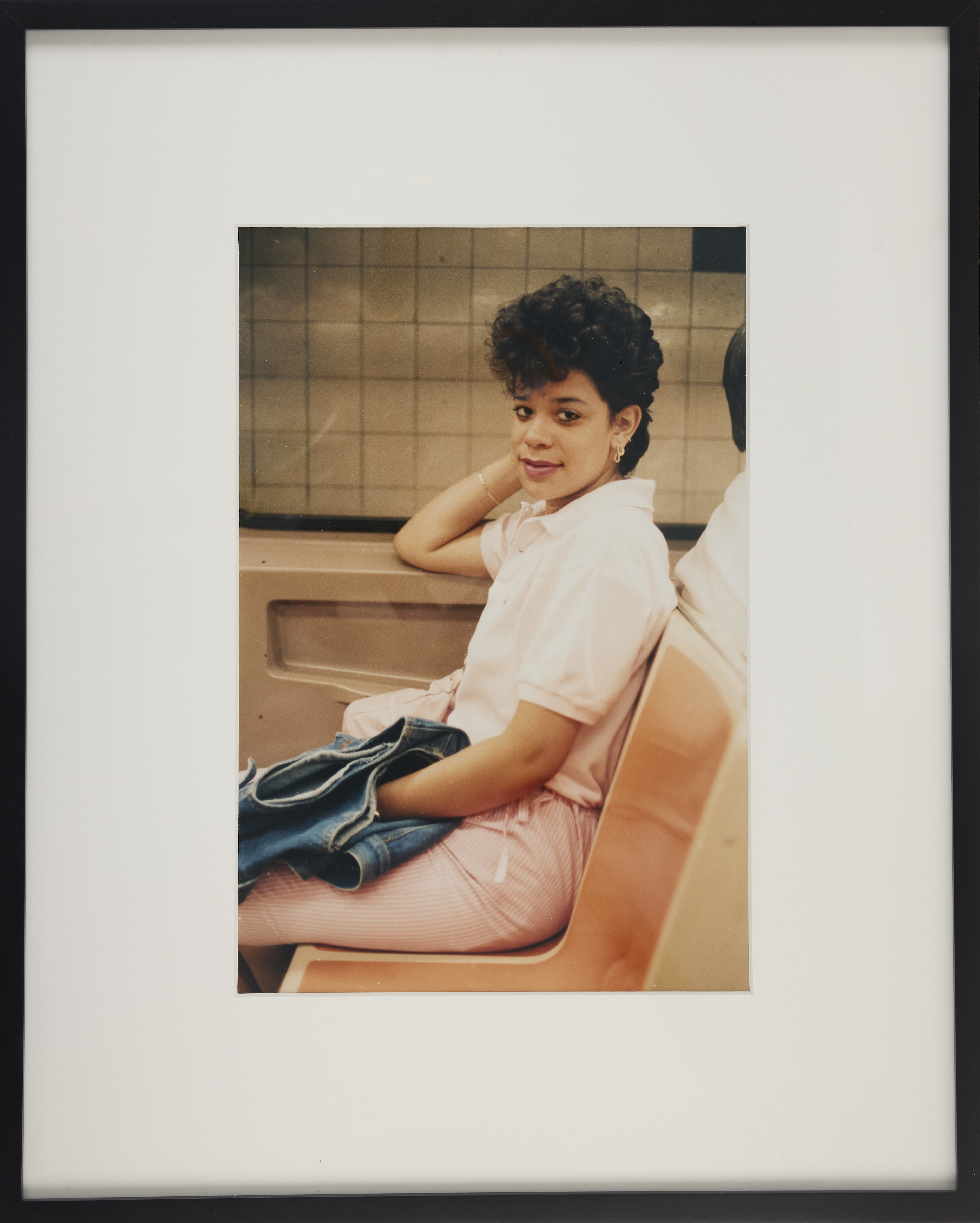 Preserving lighthearted moments of amusement proved to be a vital practice in the early to mid-80s, when the vibrancy of Jamel's favorite stomping grounds began to fade away. Mortality rates skyrocketed as the crack epidemic continued to devastate working-class neighborhoods across New York, many of which already suffered from decaying infrastructure and threats of gentrification. "The 80s were some of my best times," he says. "Then life as I once knew it changed overnight. Friends became enemies and violent battles for territories ensued. Many young people with promising futures fell victim to either using or selling crack." President Reagan's 'war on drugs' disproportionately imprisoned people of color, primarily Black people in the city's outer boroughs.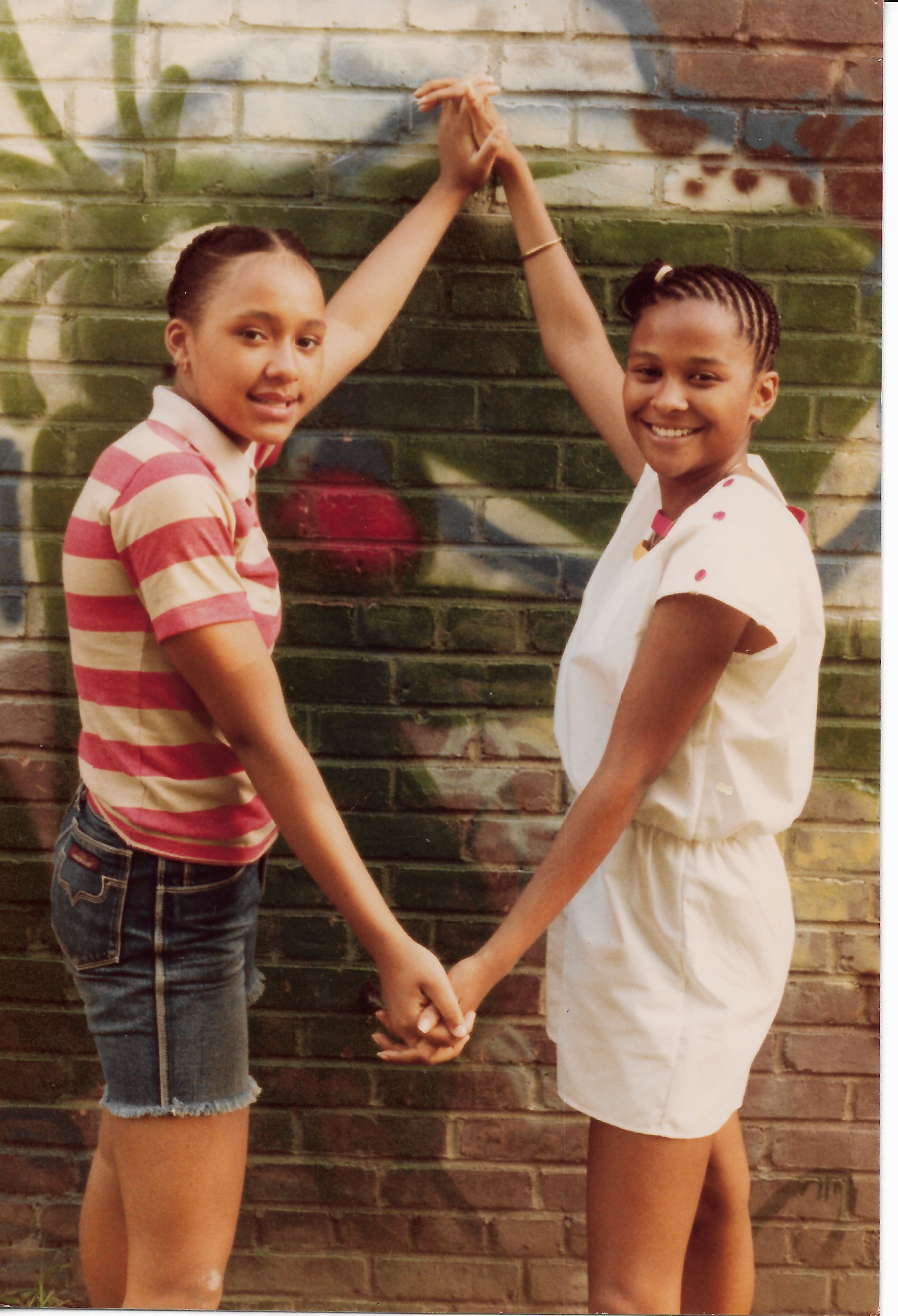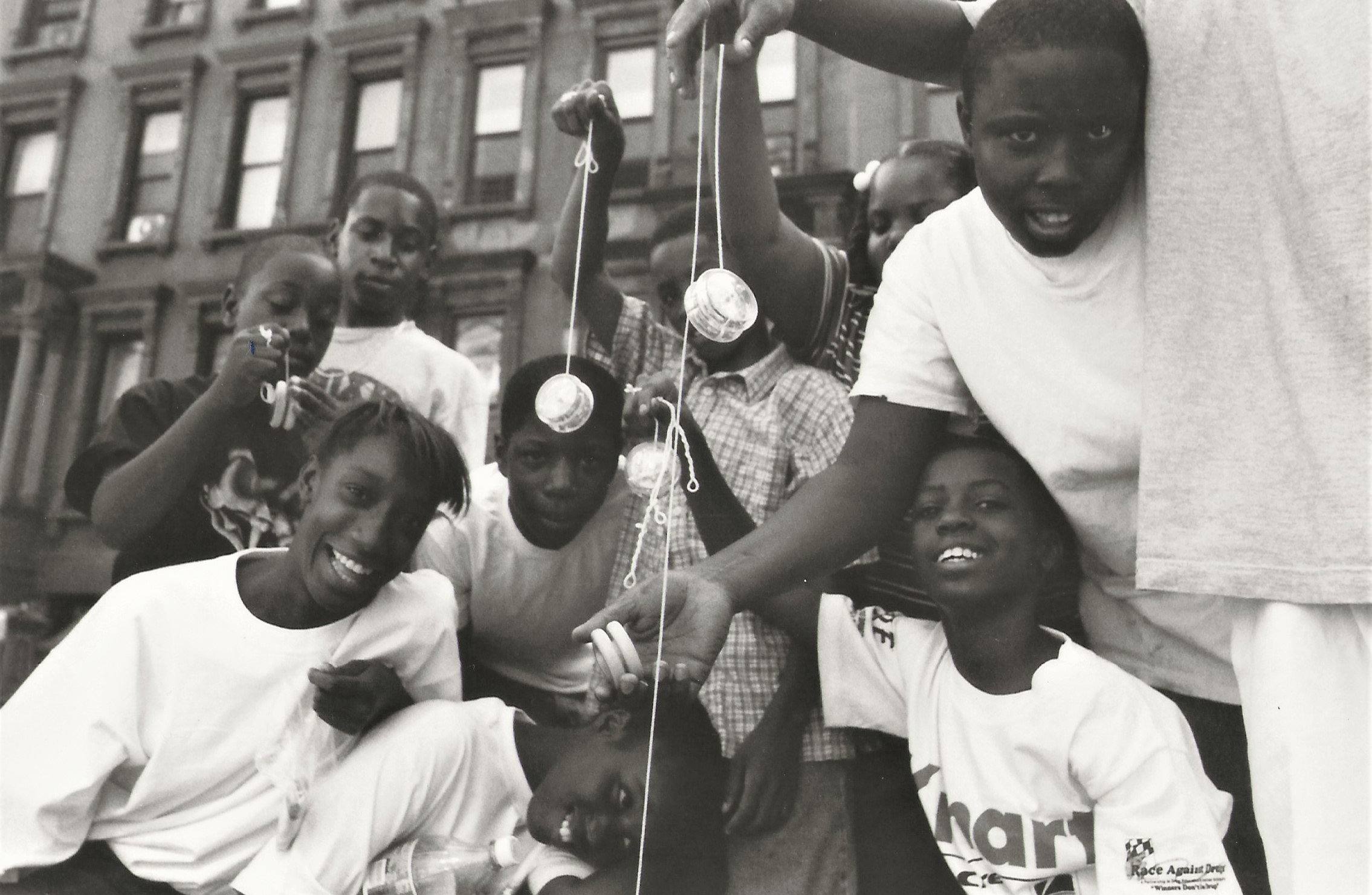 Through it all, photography served as a source of solace for Jamel and a memory of what was lost. In 1983, he encountered what he describes as a beautiful couple in downtown Brooklyn on their way to pierce their daughter's ears. Peering through his viewfinder at the heartwarming milestone, he could only imagine how much they would cherish the image one day. Though he gave the couple his business card and offered a copy of the developed photo, as he always does, he never heard back. Until he posted the picture on Instagram last year and finally reconnected with the mother to learn her story. A few years after she met Jamel, she and the baby's father fell victim to addiction, later resulting in her partner's violent death.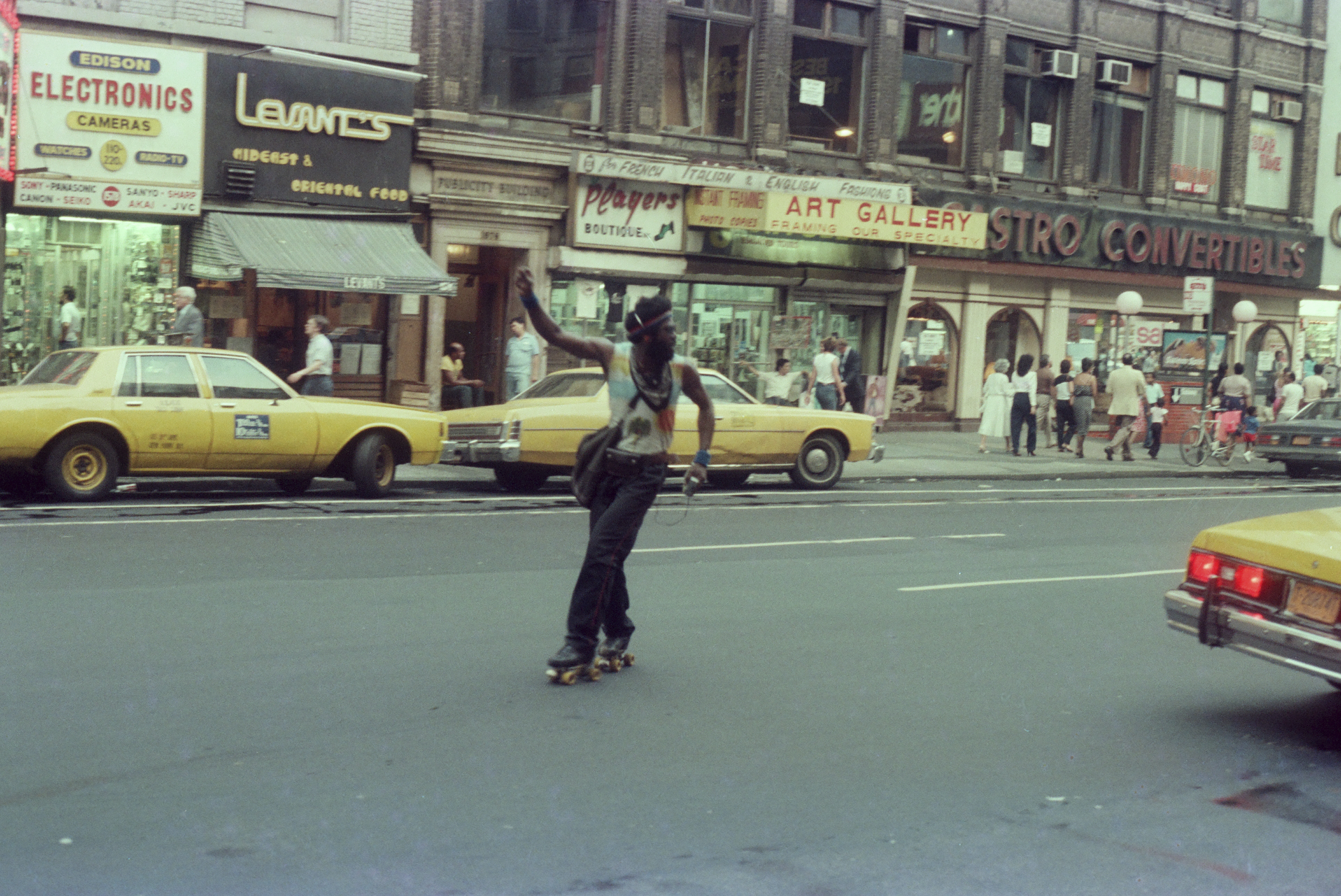 This firsthand account is one of many from Jamel's forthcoming monograph A Time Before Crack, which will be re-released by Powerhouse Books this summer. Alongside Eyes On The Street, the project offers an uplifting counter-narrative to a tragic period in New York City history, immortalizing faces that have long since disappeared. "I'm amazed to have devoted fans from around the globe who reach out to me every day expressing their appreciation for my work," he says. "I'm also honored to lend my voice to a space where the community can travel back in time at no cost."
Eyes On The Street is on view at The Bronx Museum until September 4th, 2022.