Images courtesy of Dior and Prada
Balenciaga x Yeezy Gap, Pradidas and Dior gym bags: What's in Fashion
Your one-stop-shop for this week's fashion news to know.
Images courtesy of Dior and Prada
We know it's been a tough week for you. We know you're trying your best to keep those resolutions. We know it's been exhausting catching up on the tornado of emails that have swept through your inbox. We know you're probably still nursing a hangover from last Friday. Which is why we're easing you into 2022 with a delightful summary of the need-to-know fashion stories to put you in good stead for entering the new year. Don't worry, none of them require too much effort — in fact, you can think of them as a remedial indulgence to cap off your week from hell. We've got you covered, just sit back and relax and take a breath of crisp January air. Here's what's in fashion.
2022 is the year of Balenciaga x Yeezy Gap
Well, what a busy week it's been for Mr. Kanye West – sorry, Ye. Less than 24 hours after breaking the internet by taking Julia Fox out on the most achingly post-internet dates we've ever seen, he just went and did it all over again by announcing a fashion project with his bestie, Demna. Officially titled Yeezy Gap Engineered by Balenciaga, the line, dropping in June, will be distributed via the American retail giant – and, it seems, at Gap prices to boot! So there you have it, just one week into 2022 and we already have a co-signed collab between two of the biggest creative voices out there – best of luck to whoever's gonna try and one-up that! Head here for the full story. MS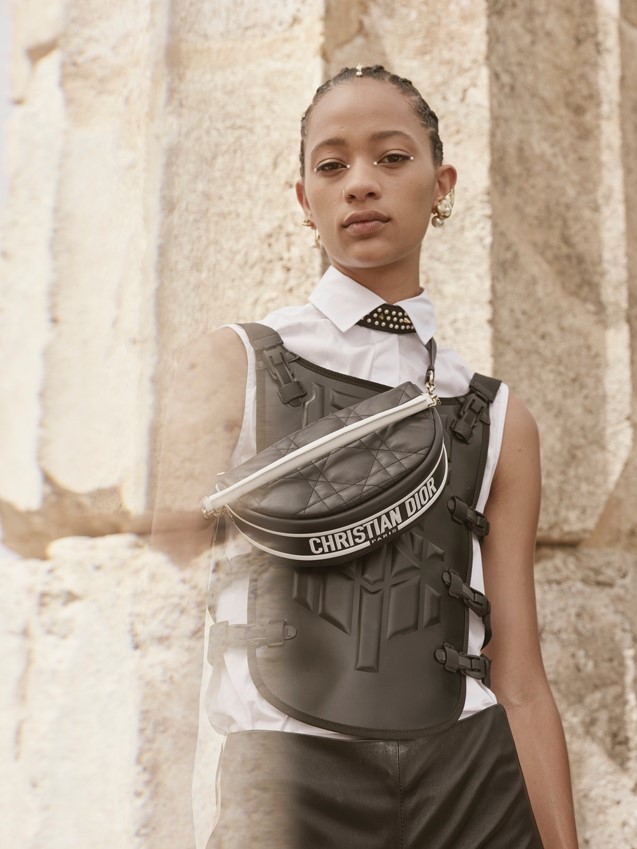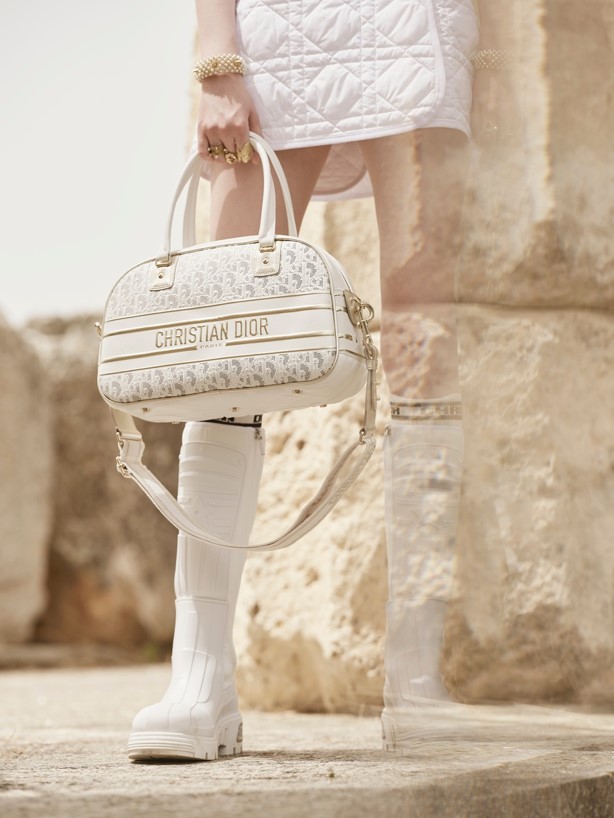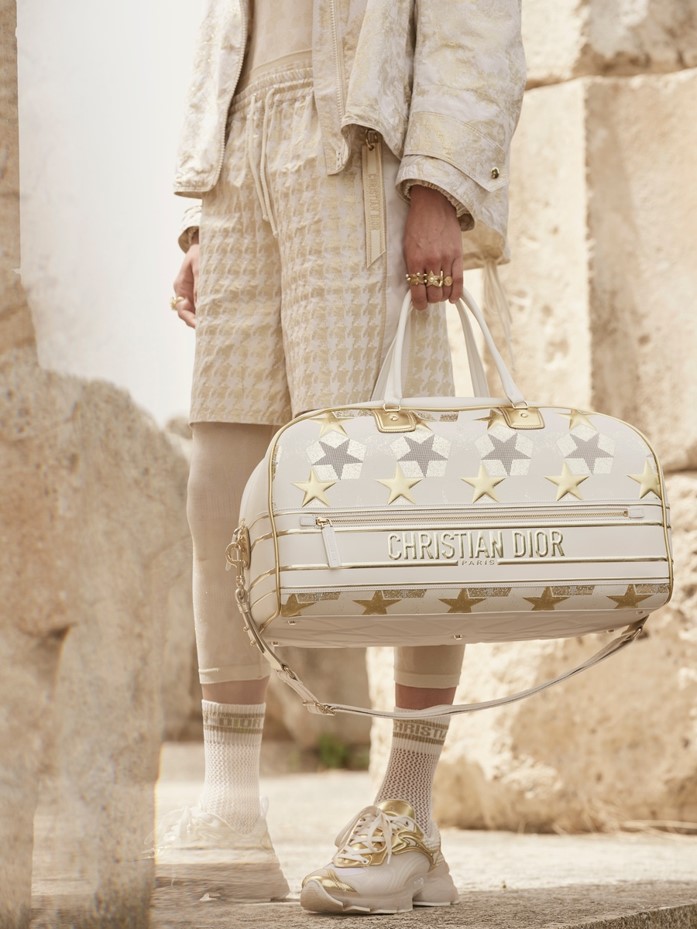 This bag will see you through your January gym membership
We know, we know. You've bought the gym membership, ordered the juice cleanse, and stocked up on lycra. New year, new you! Personally speaking, January needn't be so joyless. We all need something to brighten up the frosty, dark days — especially if it's something made of leather. Something like Dior's new line of bags, aptly titled 'Vibe', which are basically the perfect gym bag (which means they're technically a January essential). Based on bowling bags, the collection is technically a part of the house's sportif offering (dumbbells, treadmills, sports gear) fronted by its roster of beautiful young sportswomen. Last year, Maria Grazia told me that they were the new Dior muses — perhaps more so than actresses – because they symbolise strength and achievement (her SS22 collection had boxing silks inspired by Ramla Ali). And while most of us won't make it to the Olympics simply by doing a few pilates classes, at least we can rest assured that Dior lasts longer than any diet or fitness fad. You can debut yours in the locker room. OA
Your ultimate guide to Fashion in the year of 2022
January is probably the worst month of the year, but it is not without a few fashion-related treats. Next week, the menswear shows kick off in Milan, to be followed by more in Paris and then couture to see you through. Thankfully, for those who like to stay ahead, we've crafted the ultimate crib sheet for everything to look forward to this year — a handy way to help you tell your Bianca Saunders from your Balenciagas, your Pradidases from your Supriffanys. Head here to find out more. OA
… as well as the Year of the Tiger
Still nursing a hangover from Dec 31? Already broken your new year's resolutions? Fear not, the Lunar New Year is imminent and — if Wikipedia is to be trusted — 2022, AKA Year of the Tiger, is all about "leadership, respect, acting assertively as well as being courageous, outspoken, prone to taking risks and energetic". In other words, it is the year of being a trendsetter — it's not the Year of the Sheep, after all. Take your cues from the plethora of fashion houses that have just released campaigns in celebration of the holiday. Prada's red-themed campaign, shot by Liu Song, marks the Italian house's donation to the China Green Foundation's "Walking With Tiger and Leopard" program to raise awareness for wildlife and biodiversity protection in China, as well as an open invitation for creative talents under 30 at art schools in Chin to present their personal interpretation of the tiger and submit their works via Prada's website. Gucci, on the other hand, is no stranger to tigers (it's basically a signature motif) and their Angelo Pennetta-shot campaign features real-life tigers in gilded Las Vegas interiors. Balenciaga has produced a 57-piece tiger-printed collection — 'Frosties', but make it fashion. Last but not least, Valentino OA
Go locò for Valentino's new bag
We may be in a new year but our Y2K fashion obsession lives on. Taking us back to the early-aughts is the Valentino Garavani Locò bag, an oblong leather offering from the Italian house with a big ol' V clasp and double gold chain handles, which detaches to turn the versatile bag into a clutch (very 2010s, the next logical nostalgic era). It's the kind of bag that the Euphoria girlies might carry to school, not a notepad or pencil in sight, and it comes in variations of sleek shiny black, neon yellow and bright Barbie pink. The name hints at many meanings, like the way the bag sort of looks like the front of a retro locomotive, the elegant curve of it's lid reminiscent of a car hood, but it also plays on the latin word for madness the kind of possibility-filled Italian hedonism that made Anita Ekburg jump into the Trevi Fountain. It also refers to the state of panic we'll be in trying to snatch one up when the Maison makes them available to buy later this season. TG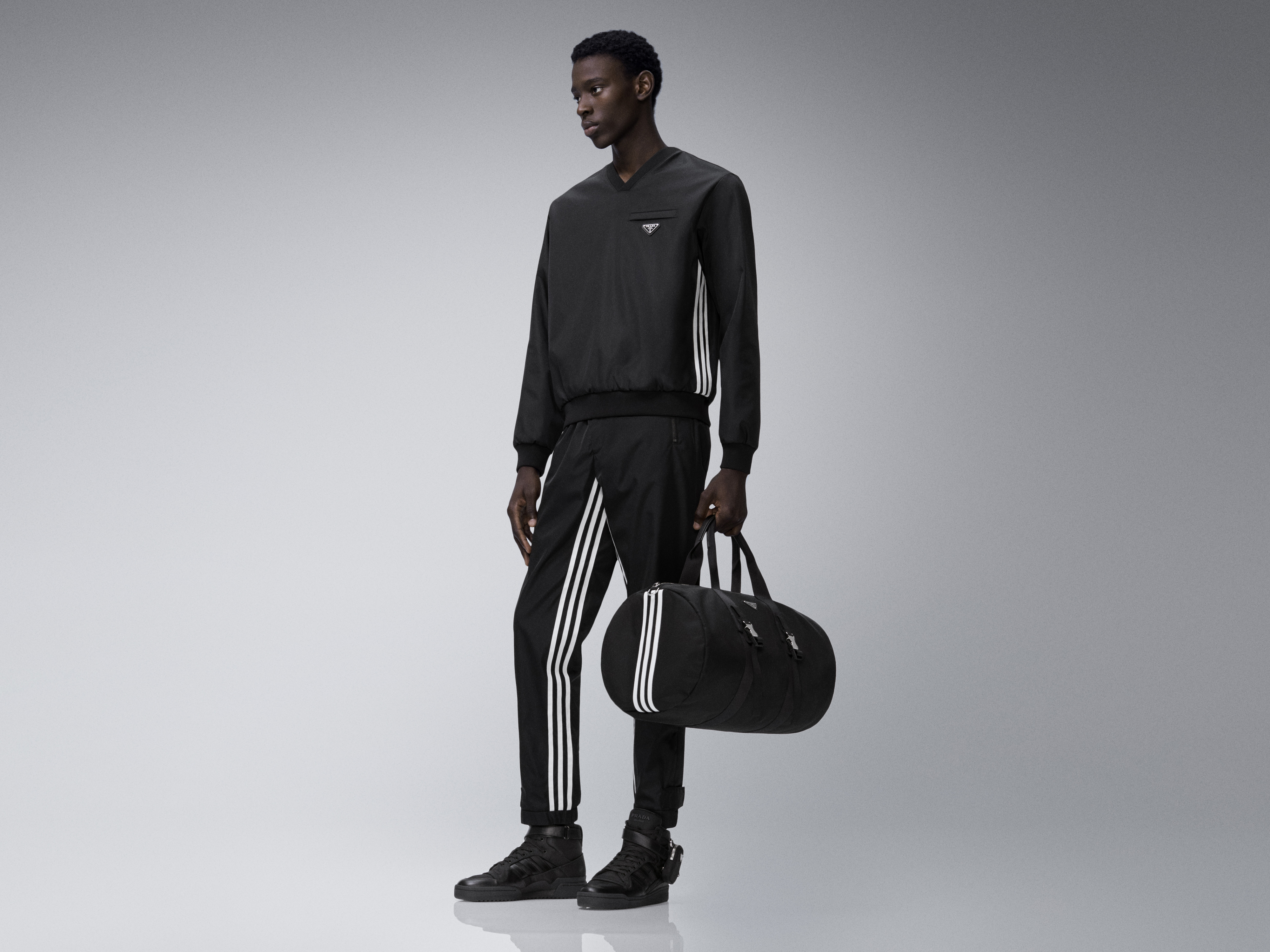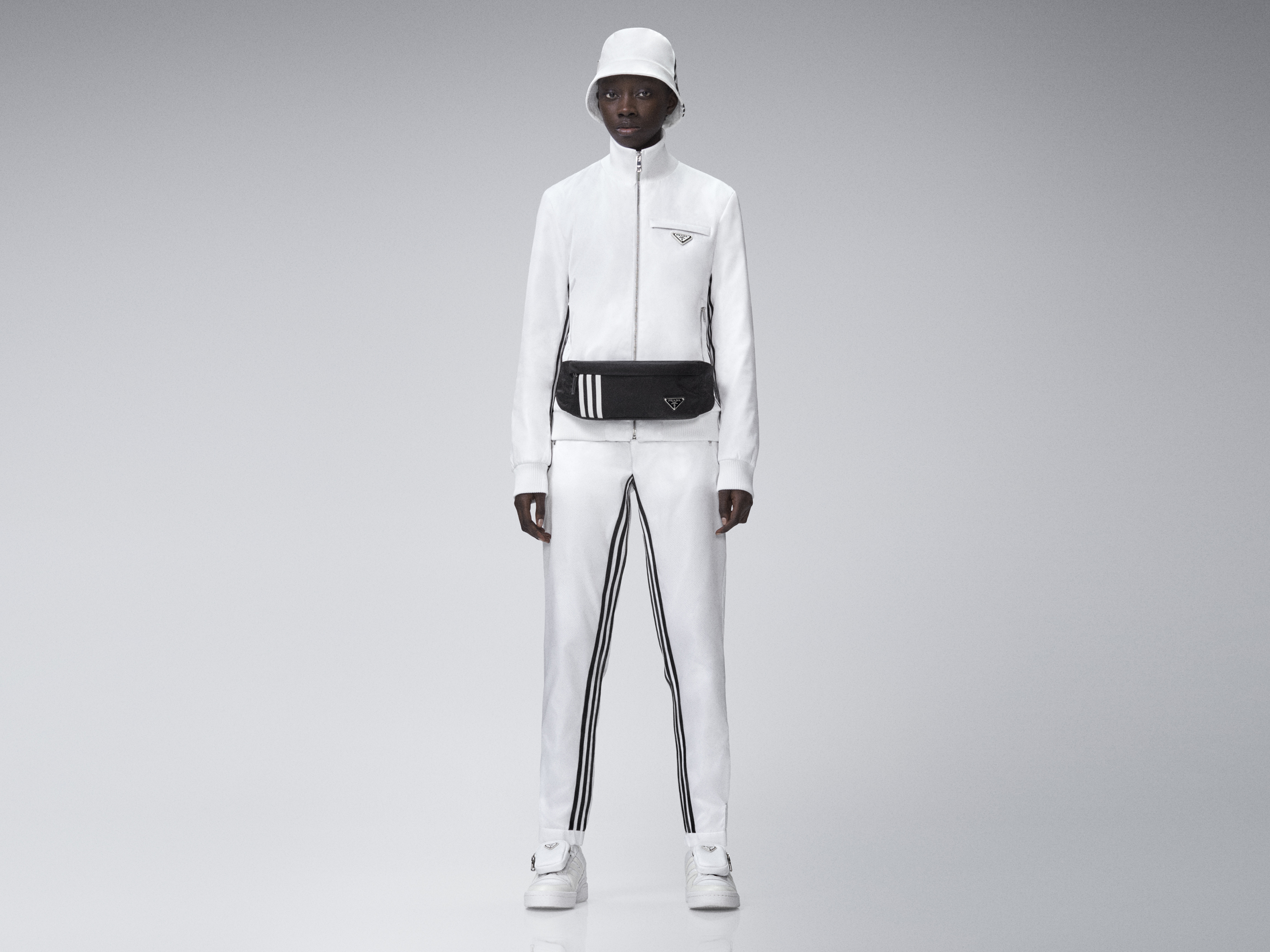 Pradidas is back with Part Two
There's nothing chicer — or more responsible — than ethical fashion. By the end of 2021, Prada took a massive sustainable step by switching all of their nylon offerings from virgin materials to Re-nylon, a purified composite of ocean plastic and textile fibre waste that can be recycled indefinitely without sacrificing quality. Now, Miuccia Prada brings that same innovation to part two of her collaboration with sportswear gods adidas. Reimagining adidas archive staple footwear and producing them using Prada's one-of-a-kind craftsmanship, the iconic high and low top offerings are given sleek leather stripes and a new level of elegance with the metal Prada enameled triangle logo. A ready-to-wear range has the Italian house looking inwards, creating tracksuits, sweatshirts, bucket hats and coats with the adidas branding and bags that are both functional and timeless - fitting with the unique pairing of the two brands. If you're looking to spice up your exercise wardrobe this January, go check out the collection when it hits Prada boutiques and the Prada and adidas websites on 13 January 2022. TG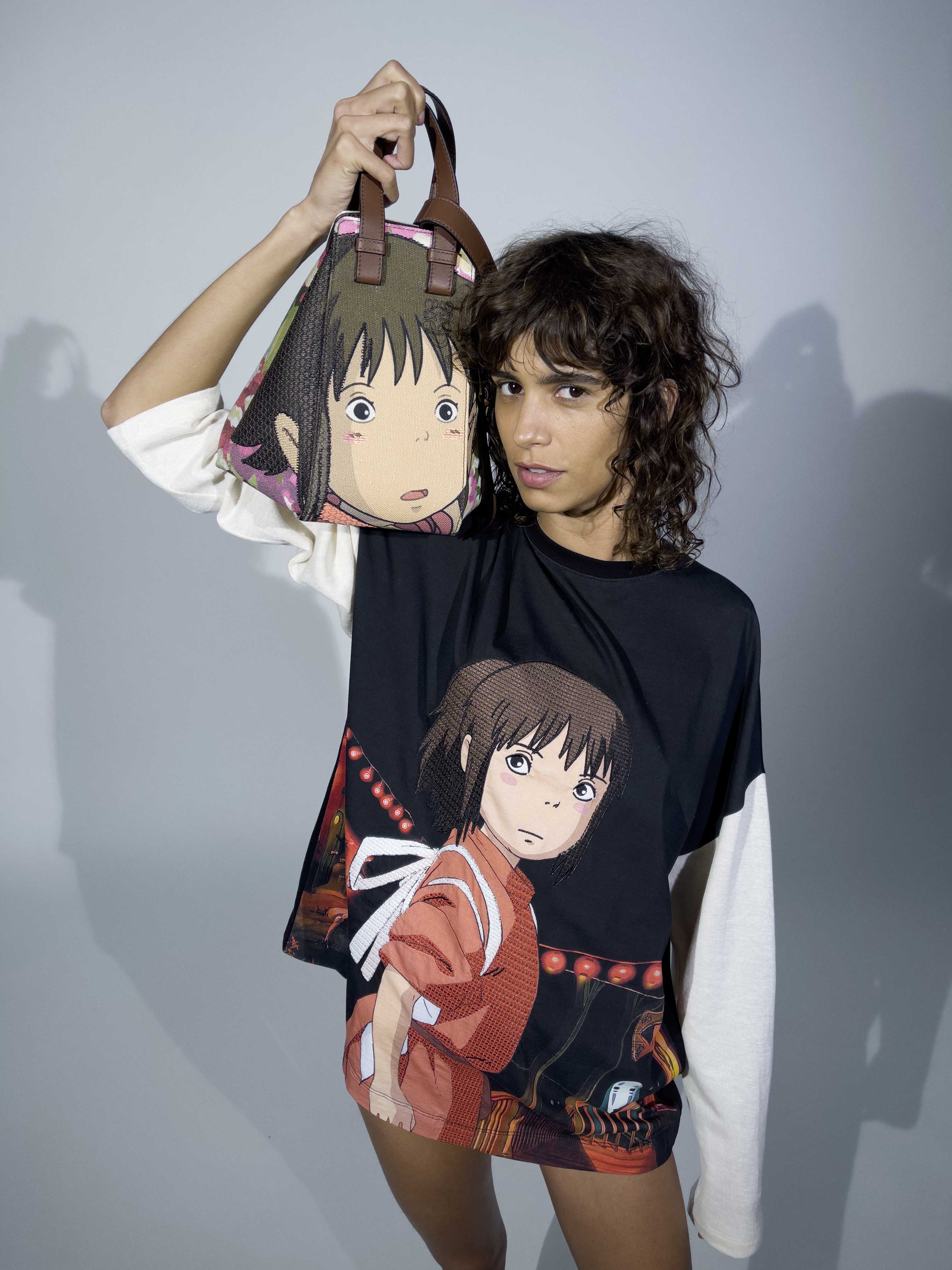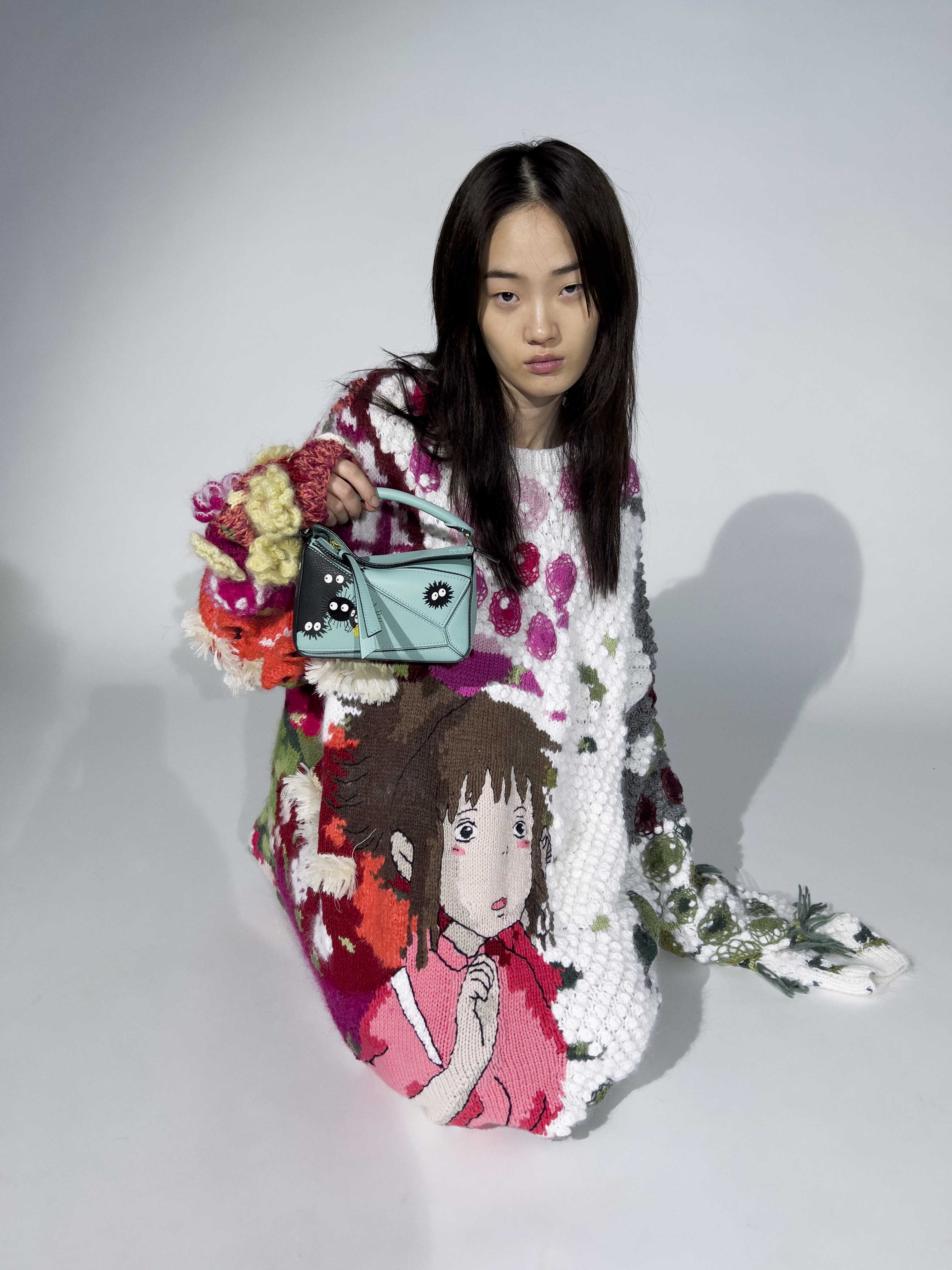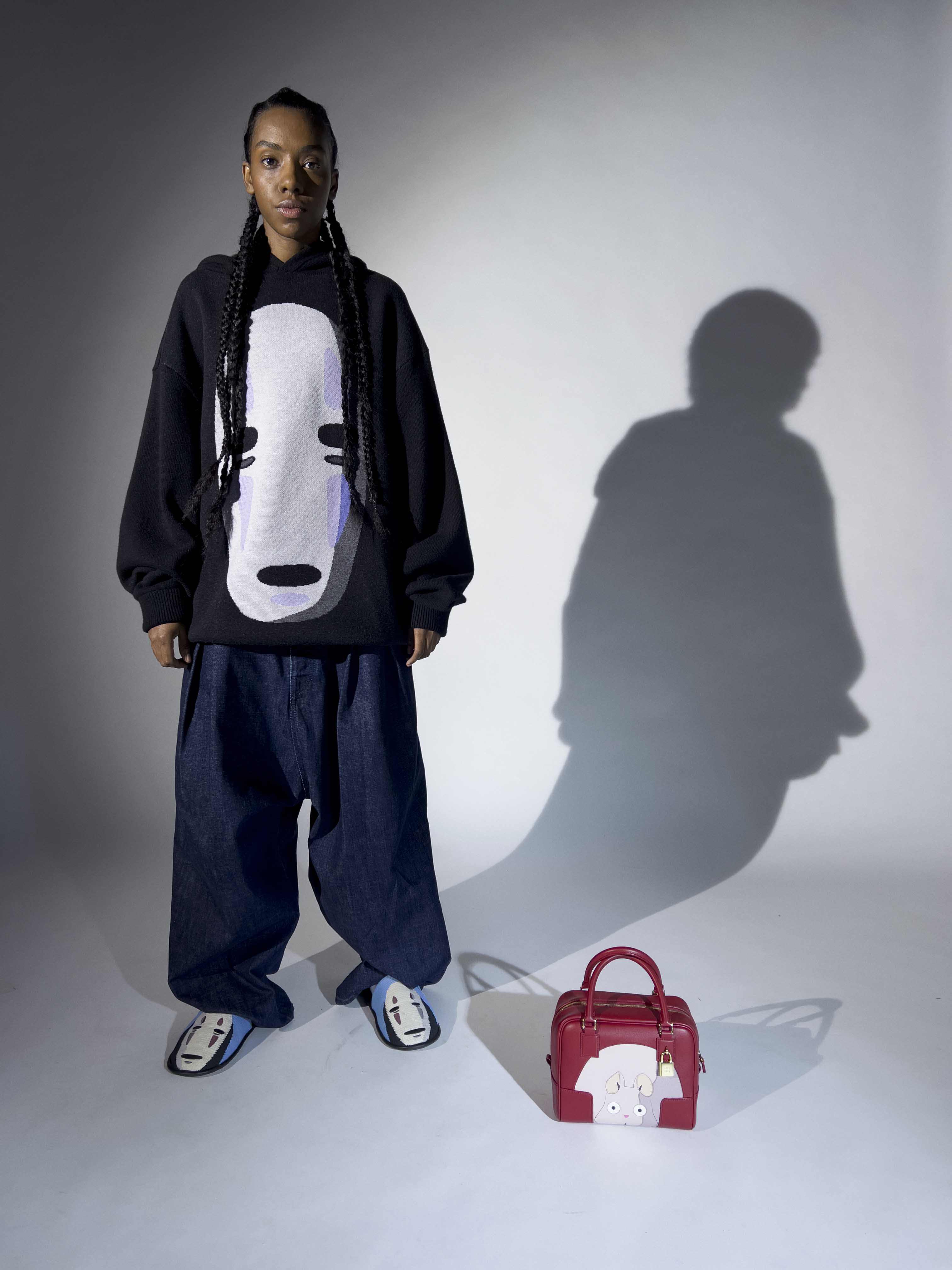 Let Loewe spirit you away with its latest Studio Ghibli collab
The best fashion is all about fantasy, right? Well, if you're looking for proof, then look no further than the latest collaboration between LOEWE and Studio Ghibli, this time focusing on one of the Japanese animation studio's best-loved films Spirited Away. Following on from last year's groundbreakingly iconic LOEWE x My Neighbor Totoro capsule, this latest animé celebrates the film's inimitable magic, with characters from young protagonist Chihiro (yes, the girl whose parents are cruelly transformed into pigs), sorceress Yubaba and even those adorable little soot sprites featuring on ready-to-wear pieces, blankets, and even iconic LOEWE leather goods like the Amazona and Puzzle bags. If you're looking for a mood-lifter – because my lord, don't we all need one – then consider this collection a one-stop shop for a warm, winter serotonin boost. MS