Image courtesy of Bottega Veneta.
Does a fashion brand even need a logo?
Bottega Veneta and their instantly iconic padded cassette bag are evidence that a house's pieces can speak for themselves.
Image courtesy of Bottega Veneta.
Recently seen swinging on the arms of Hollywood's most stylish names and in the hands of the fashion icons du jour, is Bottega Veneta's Padded Cassette Bag. Not a logo or motif in sight, the stunning piece of leather craftsmanship speaks for itself in a way that few pieces could.
You'd think a good logo would be paramount to a successful fashion label. It's an instantly recognisable image, one that piques the interest of fashionable passers-by and brands the house within our memory. There's also the fact that, if you take a quick look through any fashion resale app, it is often the logo-plastered items, that were all the hype in the 90s and 00s, that are among the bestsellers on secondhand shopping platforms. After all, if you're going to pay for a beautifully-stitched, artisan-designed accessory, surely you'd want everyone to know about the craftsmanship invested in it without them having to take a magnifying glass to the seams or read the inside label.
But Italian luxury fashion house Bottega Veneta have been championing a sans-logo existence for a while now. With the brand formed in the 60s on a foundation of time-honoured savoir-faire and a vision of subtle elegance, this was then heightened in the 70s with the tagline, "when your initials are enough". The idea was that a culture and lifestyle could be formed not from a simple motif affixed to every item, but rather by invoking heritage, legacy and craft to create something that any fashion-savvy onlooker would recognise at first glance as Bottega. It's a tagline that has since been readopted by current creative director Mathieu Blazy since taking up the helm of the house a few months ago.
Bottega Veneta's past is also present in the padded cassette bag. The clean, boxy bag is created using the house's signature weaving technique, intrecciato, developed in the late 60s. Because the Bottega sewing machines at the time were made to work with cloth rather than heavier materials, a thinner leather was chosen, and then woven to make the bags stronger. That technique has lived on across Bottega's leather goods offering, with recent additions including basket bags with long, whip-like handles, oversized clutches and even thigh-skimming leather boots.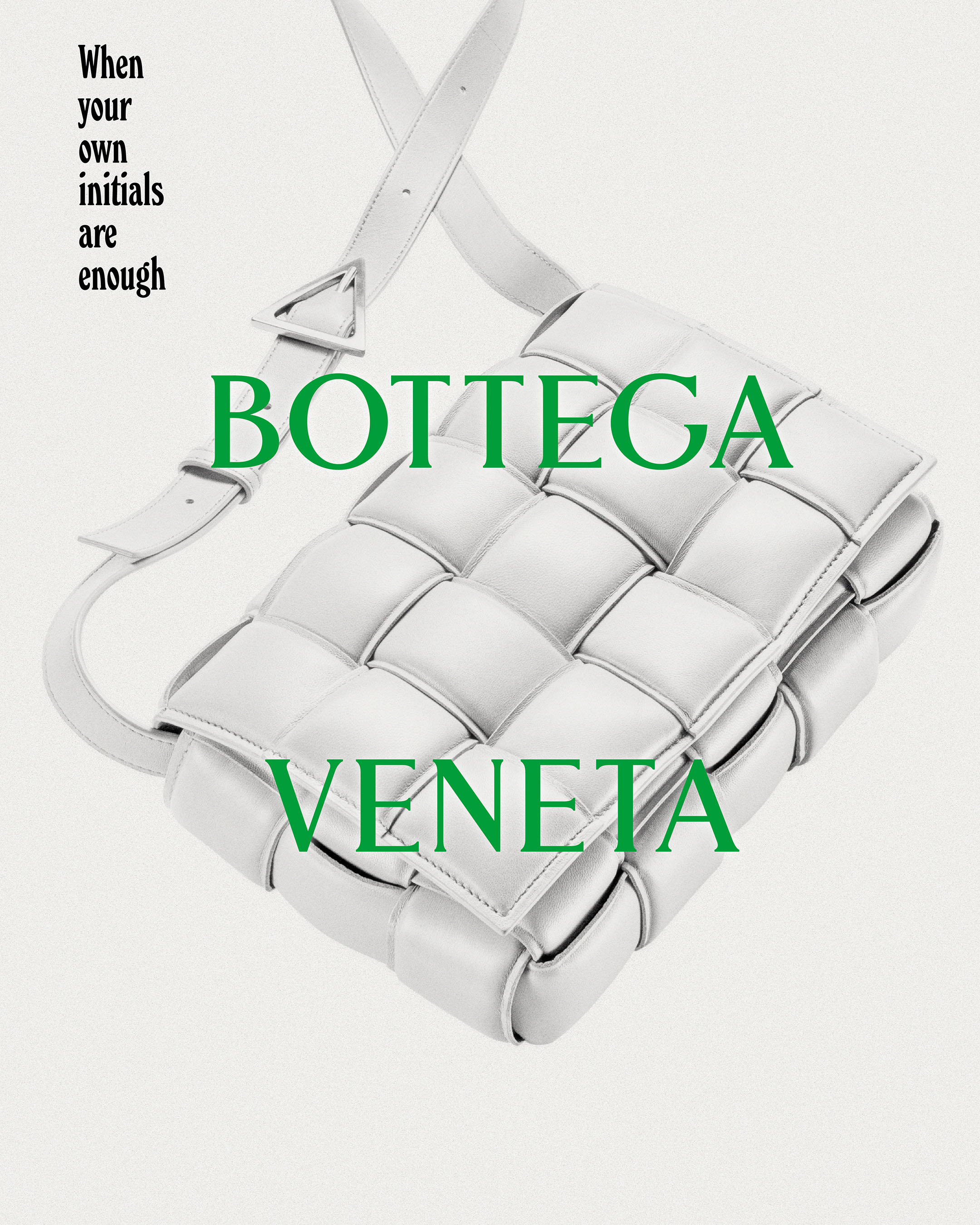 The padded cassette bag is where the technique pops most though, perhaps because the weave is blown up to extravagant proportions and each strip of leather quilted to give it a pillowy effect that gives the piece a pop art feel – almost as if it had been painted into existence. Even when it's draped upon the shoulder of a mesmerising superstar, your eyes can't help but be drawn to its otherworldly design.
This reference to pop art is fitting given the brand's original close ties to the art movement and Bottega's creative collective rather than family-legacy start. And while pop art may elicit memories of riffs on the unapologetic commercialism of branded soup cans, 50s Hollywood starlets and comic book heroes, it also brings to mind bright, bold and eye-catching moments. A bit like the pop of vivid parakeet green that has become a signifier of Bottega.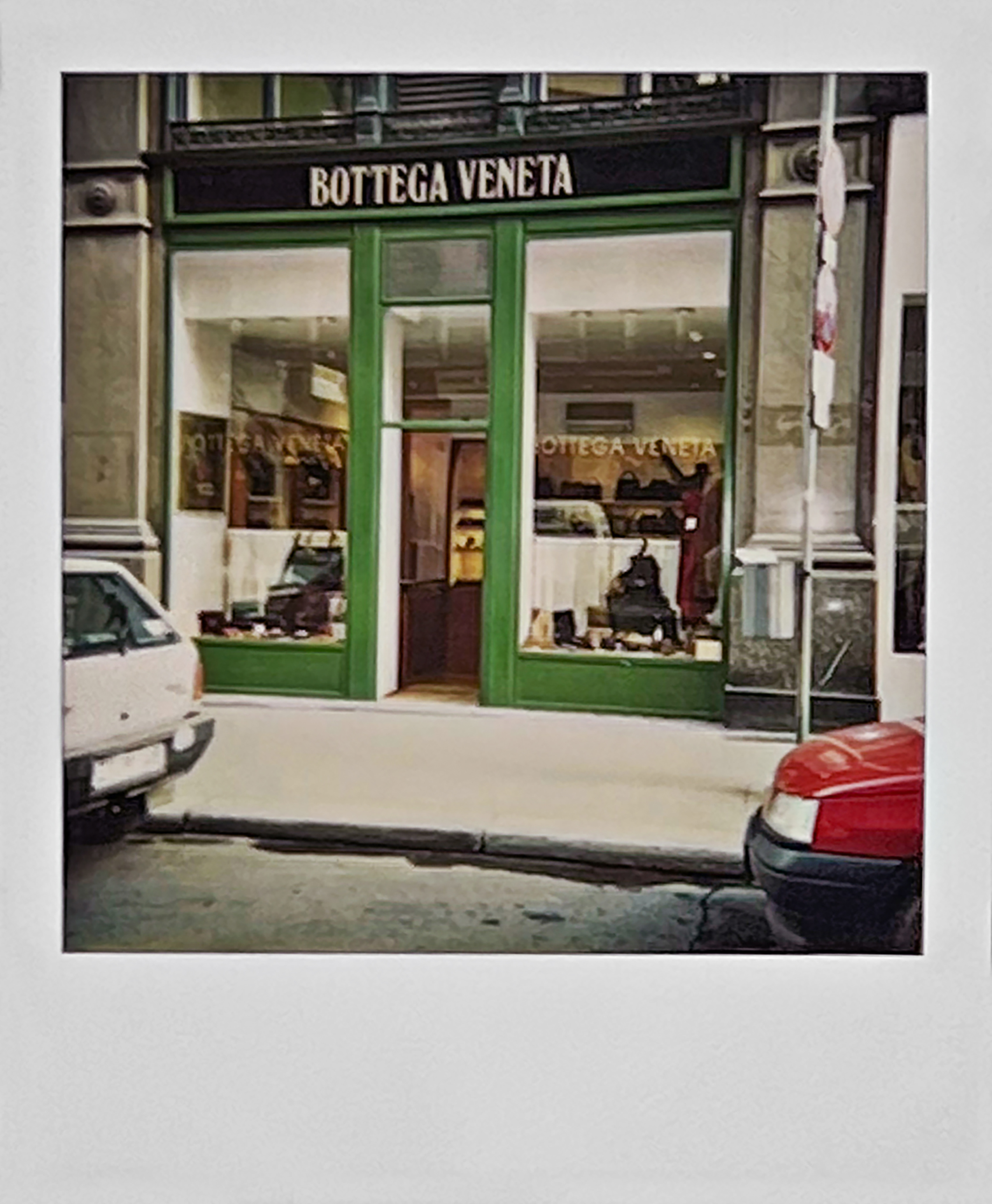 Polaroids, from Bottega's archive, show the brand's small Vienna store in fall 1995, its iconic green paint standing out against the chalky stone of the two old buildings flanking its sides, and framing the leather pieces in its window display with the house's name printed in gold on the glass. Today, if you were to visit that store, Bottega's latest app would turn the store's verdant walls into a stunning vision of photography, film and runway scenes, speaking on the brand's cultural impact without the overtness of a logo, and relishing in the subtlety the house was built on.
Reportedly, before that Vienna store was even painted, the house would place their leather goods in dust bags that same shade of verdant. Now, the padded cassette bag comes in that colour and you can use it as a green screen to learn more about its timeless fashions. This mix of respecting heritage and the past whilst using one's craft legacy to shape the future allows for Bottega to exist without the need for a logo. You can recognise the honed Bottega codes from a mile away and that allows the house to exist outside of a motif brandished on a t-shirt and instead live in the real world. It's the Bottega-ification of the universe.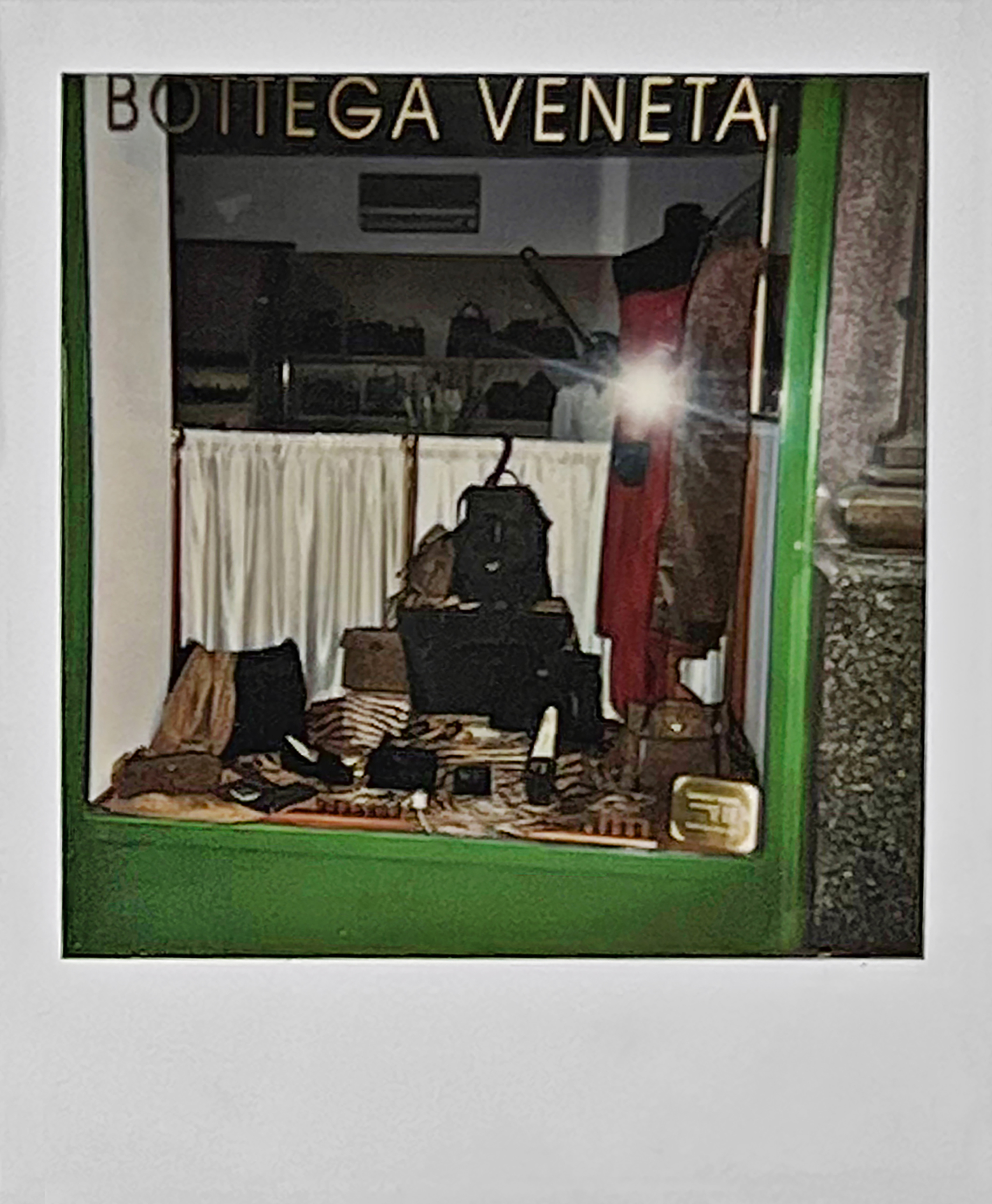 Credits
---
All images courtesy of Bottega Veneta.
Tagged: