Lil C: "We're fabulous, factually speaking"
To celebrate Calvin Klein's Pride collection, we speak to pioneering young queer artists across Europe. Next, broadcaster and DJ Lil C shares why 'being fab' is the essence of queer London life.
|
30 November 2020, 8:04pm
Over the course of this year, we've all experienced moments when it's been tough to find cause for celebration -- and for members of queer communities especially, 2020 hasn't exactly been one big parade. Still, though coming together in the flesh to celebrate our identities and communities may have off the cards this year, queer folks around the world have demonstrated inspiring dynamism and resilience. We've proven that queer pride lives long beyond the confines of a single Pride parade or month -- it's something we each carry within us, every day of every year.
To celebrate the joy of self-expression and the full spectrum of LGBTQIA+ identities, Calvin Klein launched #PROUDINMYCALVINS, inviting nine trailblazing queer individuals from across the globe to express their most authentic selves in a series of videos and stills. Over the course of this year, Calvin Klein has also teamed up with global queer community leaders to celebrate themes of love, family, coming out allyship and identity -- they've also released a Pride collection to boot, available all year round. Eager to keep the party going, i-D enlisted five emerging LGBTQIA+ artists to discuss what pride means to them, the communities their part of, what makes queer life in the cities they live in so exciting, and the changes they want to see made in the ongoing fight for queer equality. Today, we speak with Lil C. A radio host for Boiler Room and NTS Radio, she seeks to bring a dash of fun and irreverence into her listeners' lives, as well as a taste of the celebratory community spirit that defines the city's queer nightlife.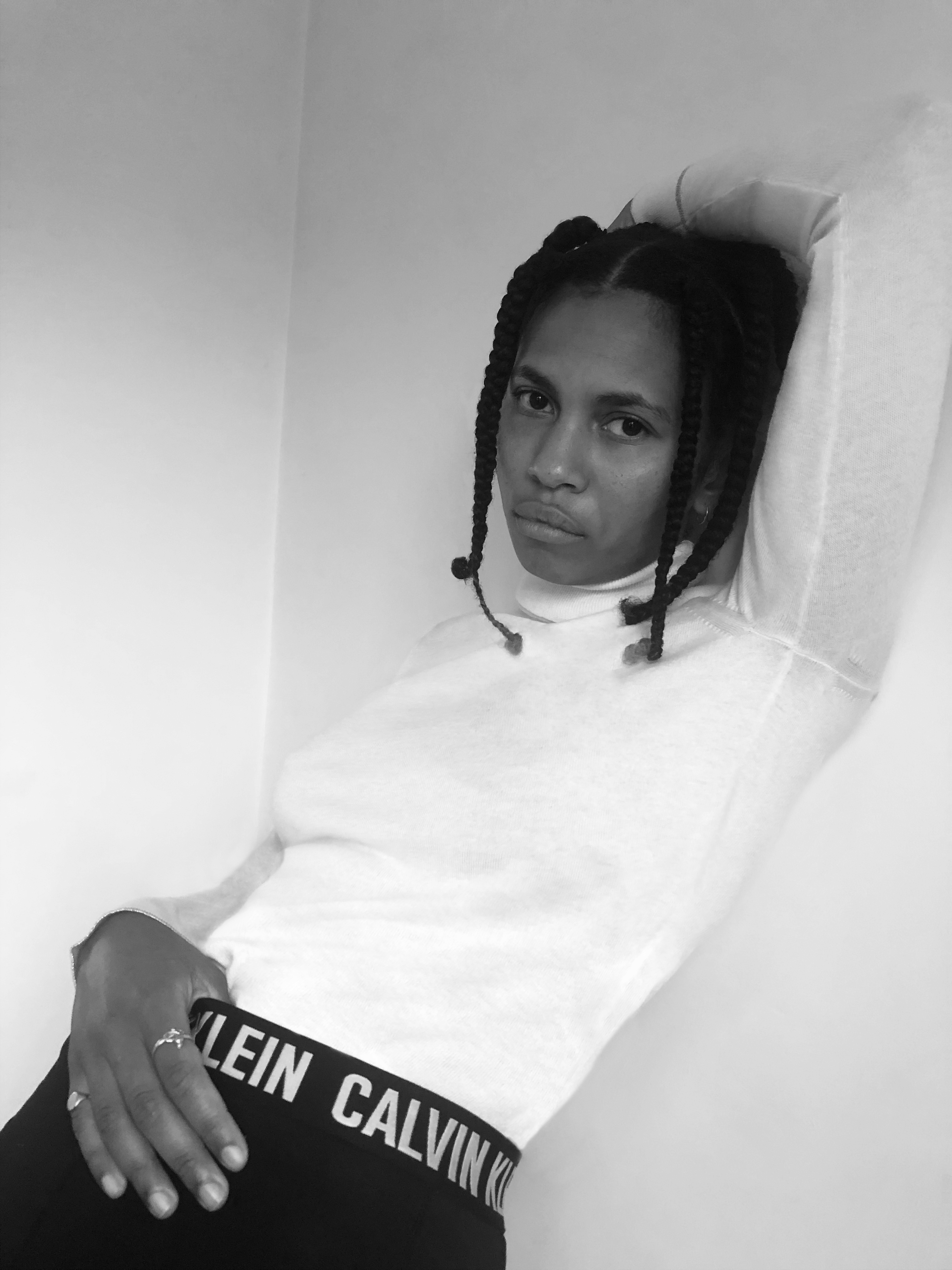 What does pride mean to you?
Feeling comfortable to exist as your authentic self, while remaining respectful of everyone else's existence. It's about celebration, understanding and respect.
What gives you the most pride in what you do?
As a broadcaster, if someone likes the music that you're playing, or they like who you are and the show, then they'll listen to your show regularly -- they're interested in what you're putting into that show, in your taste and the curation. So the main thing that really makes me feel proud is that I can platform the people I admire. It takes it away from being just about yourself and who you can facilitate and spotlight, showcase and share.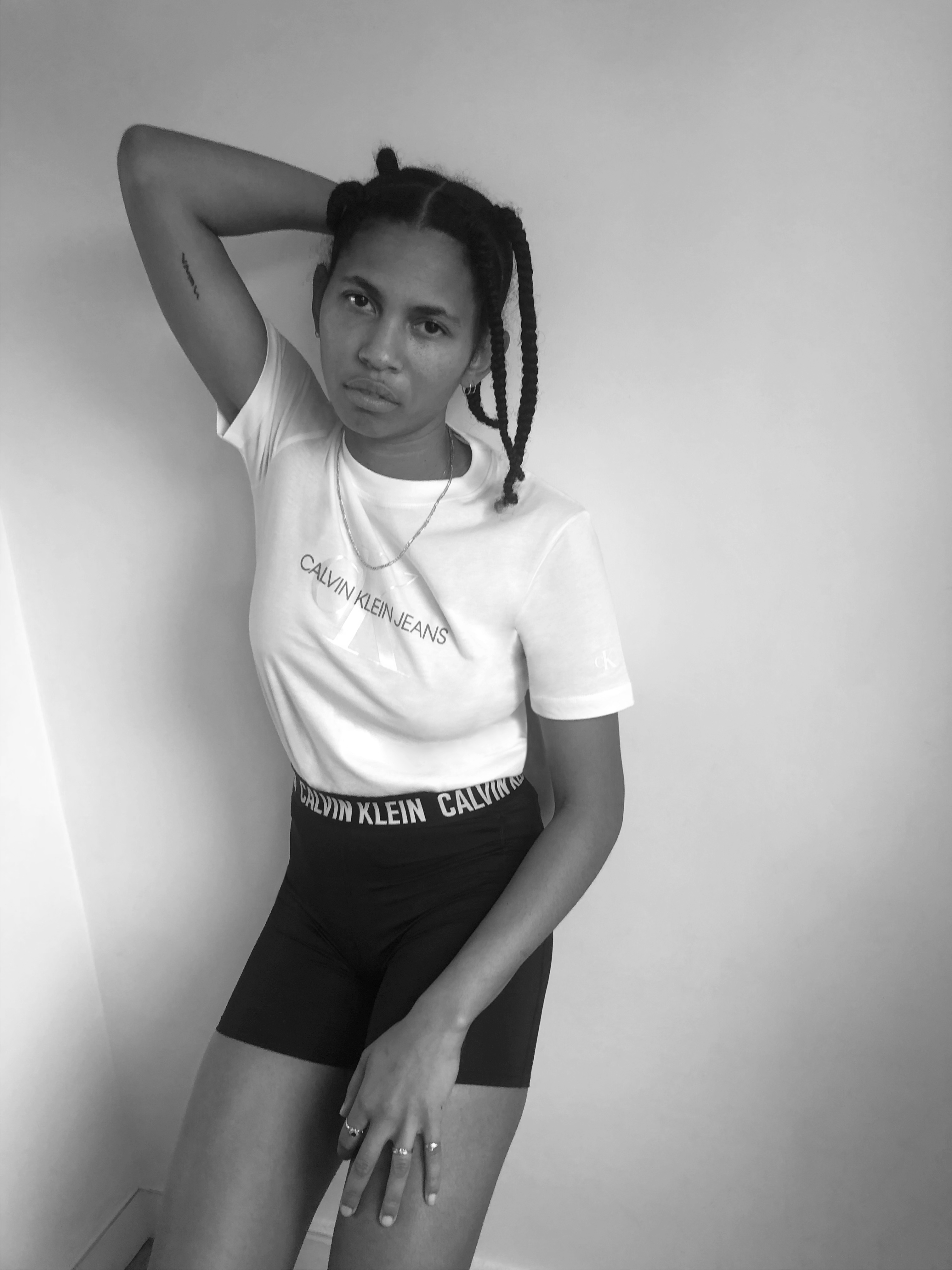 What sort of mood do you hope to bring to your listeners?
A certain irreverence. Everything feels so serious a lot of the time, but the intention behind my show is that for one hour, you can listen, dance around your room, cook to it, use it as a soundtrack for time for yourself to just disconnect from everything.
What are the best things about being queer and living in London?
Uhm, we're fabulous, factually speaking. We don't need to call in a scientist, but if someone were to run some tests, the results would show that we are just fab! So that's probably one of the best things. But yeah, it's having a group of fab people who are dialled into similar fab things. It's about being fab, to be honest!
Do you consider yourself to be part of a particular community?
The community that I'm a part of in London, and the queer club scene that we exist in, is so much about being in physical spaces, coming together at monthly parties like Pxssy Palace and BBZ. Before the pandemic, we would come together and dance -- it all revolves around this idea of letting go, just celebrating and having fun. I've been thinking a lot how radical queer Black joy is, because so much of the world makes you feel like there's so much pain. And queer Black joy is truly emancipatory -- it shows that we can exist without fear. And once you exist without fear, you're truly liberated. That should be the goal for all of us.
It's often said that the first Pride was a riot -- half a century on from Stonewall, what do you think we still need to be fighting for?
Trans rights. This year has been so wild, but you know shits really going off when it starts to trickle into the mainstream conversation. Awareness is rising and it has been for the past few years, but then you look at the other side of it, at statistics around suicide rates and life expectancies in the trans community. This is by no means the final thing that we have to sort, but the trans community right now is underrepresented and misunderstood and it doesn't feel like the right things are happening in terms of legislation or government support.