Images courtesy of Channel 4
Why art teaches us more about AIDS than school ever will
As the first show centred on the spread of HIV/AIDS in Britain hits TV, we unpack why culture has done the heavy lifting on queer education.
Images courtesy of Channel 4
In 1981, a holiday to Miami, Florida — America's sunshine state and a getaway haven for gay men — would become one British man's unfortunate legacy. That summer, a pattern of rare illnesses was identified in groups of gay men in California and New York. A new virus was surging through the country's gay population, previously undetected by medical professionals. A virus we now know as HIV.
The man was referred to Brompton Hospital in West London with Pneumocystis pneumonia (PCP). In the weeks before his diagnosis, his fatigue had got progressively worse, his weight having plummeted for the past three months. It would be Britain's first documented case of AIDS. Nine months prior, he'd returned from one of many trips to Miami, having spent time enjoying the city's famous gay scene.
While this particular story isn't captured in It's a Sin, the new Channel 4 and HBO Max drama from acclaimed writer Russell T. Davies, its script pages resonate with similarly tragic tales of lives ravaged by a disease shrouded in mystique.
In It's A Sin, we're taken to the 1980s. Five ordinary kids, living together in London, stand on the precipice of the rest of their lives. Ritchie, played by Years & Years frontman Olly Alexander, gets by as an on-and-off actor. Colin (Callum Scott Howells) is a suit tailor and part-time mummy's boy. Jill (Lydia West) plays a central role as the found family's de facto matriarch. Ash (Nathaniel Curtis) is her well-rounded, caring best friend. Then there's Roscoe (Omari Douglas), a lad who escaped his devout Christian family at 17 to start living freely as a gay man. Their dilapidated South London flat, known as the Pink Palace, becomes a den of hot, queer debauchery. All the while, AIDS lingers at the door.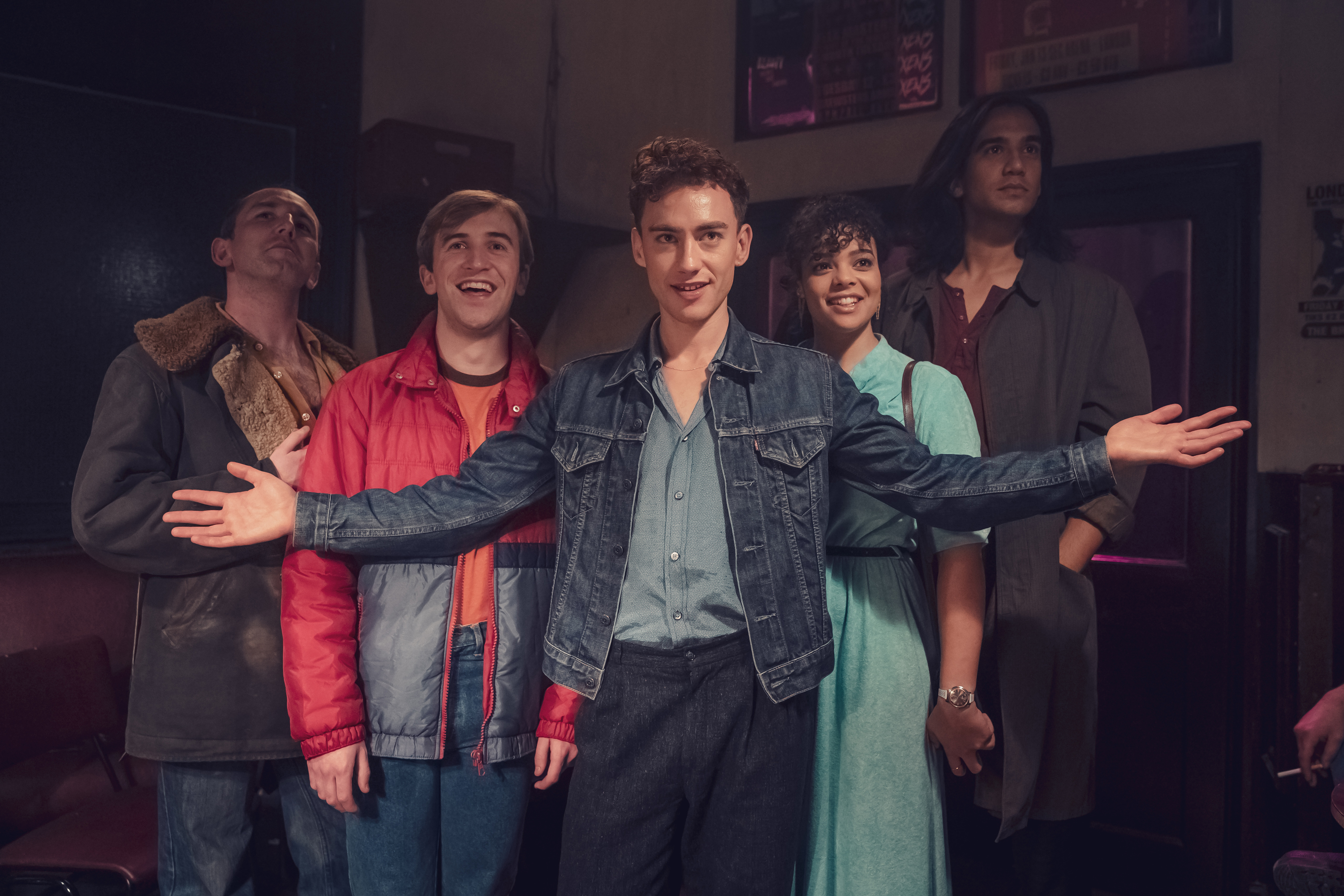 In November 2019, a study titled Owning HIV explored the perceptions and understanding of HIV/AIDS among young adults in the United States. 41% of Gen Z respondents said they were either not informed or only somewhat informed about HIV, compared to just 23% of millennials, who grew up when the virus was at its peak.
The AIDS epidemic in North America and Europe would rage for the next decade and a half after that 49-year-old traveller was diagnosed, peaking in the mid-nineties; a narrative captured by shows like It's a Sin and Pose. But then, the terms of the crisis changed: a combination of antiretroviral drugs turned HIV from a death sentence to a manageable condition. Some members of the press dubbed it the "Lazarus effect", with frail men dragged back to health from their death beds in a matter of weeks. Now, for an entire generation, HIV doesn't hold the same mortal significance as it did for our queer elders. Still, though, it comes bundled with a terrible stigma.
"In fairness, I think you could pick any generation and say they're ignorant about their past," Russell T. Davies says. "We were. I was born in 1963. I look back now, staggered with amazement that I was born less than twenty years after World War Two. To me, that was ancient black-and-white history. It's not something to rail at, it's something we should try and correct."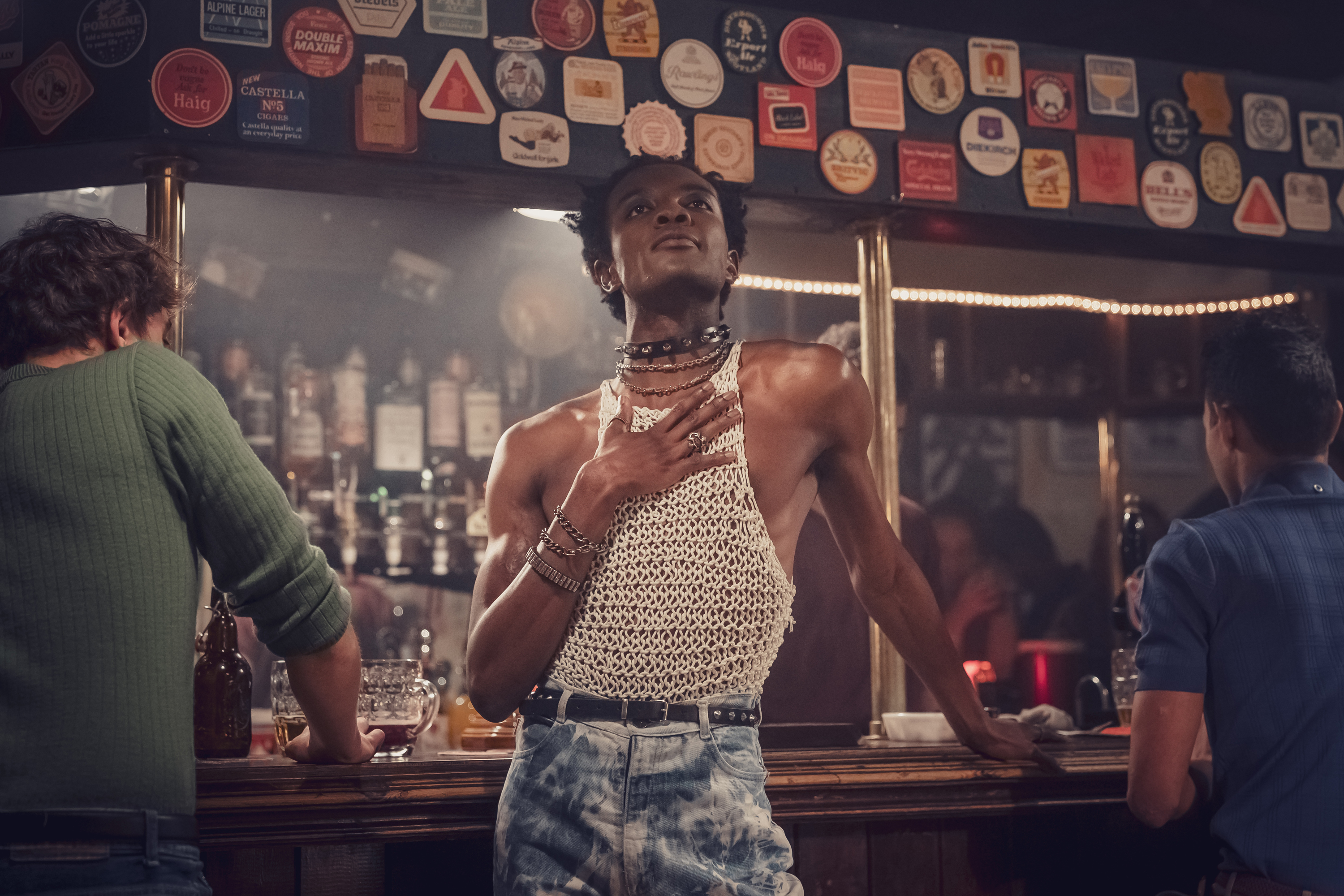 You might think that putting historical knowledge on a corrective path, from ignorance to enlightenment, would begin at school. Yet, while all secondary schools in England have been required to cover sexuality and gender identity from this school year, the teaching of the history of the AIDS crisis is not embedded into the curriculum. In the United States, only four states require schools to teach queer history, while six explicitly prohibit it (the laws are dubbed "no pro homo").
Scotland, however, has led the charge in recent times, as co-founder of the Time for Inclusive Education campaign Jordan Daly explains. "From 2018, the Scottish Government accepted a series of recommendations around implementing LGBT-inclusive education in schools," Jordan says. "There would be provision for discussing the history of the HIV and AIDS epidemic, as it's central to the LGBT community's history. You know, I'm twenty-five and went through state education myself. Fundamentally, I didn't learn anything about [that] history."
"The first time I heard about HIV/AIDS would have been in the school playground," recalls Katya, a 21-year-old student. Like Jordan, she also went to school in Scotland. "I don't think anyone knew that AIDS was an acronym, but it was hurled round as a homophobic insult. HIV was definitely mentioned to us in sex education, with a list of other sexually-transmitted infections. But we were certainly never told about its connection to AIDS, or what that meant."
In lieu of queer-inclusive education, vital and brilliant dramas like It's a Sin plug a void that shouldn't exist. "When I was 18, I saw [the celebrated theatrical production of] Angels in America at the National Theatre," says Patrick, 22, a student and writer. "Since then, Robert Mapplethorpe has become an icon of mine and learning about him, his art and his death has been an education." Hannah, a 23-year-old journalist, was similarly introduced to the historical AIDS crisis by its famous US dramatisations. "I watched it all," she says, "Angels in America, The Normal Heart, films like Philadelphia. I most definitely found out about it all on my own terms." Plays like Angels in America are monoliths in queer fiction. But why are period dramas shouldered with so much educational heavy lifting?
"Shows like It's a Sin and Pose are great for engaging and educating people of all ages around HIV, but they're not a replacement for every single young person learning the facts at school," Liam Beattie of the HIV charity Terrence Higgins Trust says. "New guidance issued does include teaching HIV in a scientific sense, but young people deserve better than that. We want to see young people engaged in the progress made in the fight against it. Some schools are going above and beyond this -- but not all."
It's a Sin is the first television series, nearly 40 years since the first diagnosis was made, to explicitly explore the historical AIDS crisis in Britain. Tens-of-thousands of young people died here. Yet, if it wasn't for the tireless work of charities and activists in the present, and indeed dramatists like Russell, how much would you know about its visceral effect?
Our reflection on the history of the crisis must come with the understanding that it's still ongoing. "To put my educational hat on," Russell says, "there are still thousands of people walking around this country undiagnosed. The work is not done yet". In the United States, many are priced out of lifesaving antiretrovirals. Elsewhere, literal death may no longer be a fear shared by most of those at risk of the virus, but social stigma is. With infection can come a burning shame: that you're dirty; unlovable; unfuckable.
Even as the virus rages in It's a Sin, with boys dying on a weekly basis, the show's characters delay getting tested. Death, at that time, seemed an inevitability for most, but this hesitance is still glued together by shame. Though much of what is seen in the show has been gladly relegated to the past, this resonates in the present. "At first, my diagnosis was almost too hard to handle," writes HIV positive journalist Jay Hawkridge in an essay for Metro. "I wrote suicide notes […] fuelled by my belief that I wasn't strong enough to cope with HIV, that I deserved this."
In a fierce monologue towards the end of The Normal Heart, playwright and activist Larry Kramer recalls the state persecution of war hero Alan Turing (thanks, Tia Kofi). "When the war was over he committed suicide he was so hounded for being gay," he writes. "Why don't they teach any of this in schools? If they did, maybe he wouldn't have killed himself and maybe you wouldn't be so terrified of who you are."
Ironically, now, texts like The Normal Heart and shows like It's a Sin are our most accessible educational tools. But the groundwork for the conditions that proliferate this crisis is laid when we're so very young. If — as confused young queers — we had known about Turing, James Baldwin, Christopher Isherwood, Derek Jarman, Mark Ashton, Keith Haring, or the myriad other gays who've tremendously influenced our culture and history, would we have taken so long to accept who we are? Our histories must be considered as acceptable to teach as armed conflicts, as useful as the lineages of royalty. That, at least, is part of the work still to be done.