How Blu DeTiger went from TikTok bassist to full popstar
The artist has been New York's DJ of choice since her teens. With her debut EP 'How Did We Get Here?', Blu DeTiger's ready for a bigger stage.
Photography Brigitte Crisp
"I think my mom will get me a present," says Blu DeTiger a week ahead of Valentine's Day. "It's tough to find someone who understands you as a creative."
Before you feel sorry for Blu DeTiger — don't. The New York-raised musician distinguished herself as the downtown DJ du jour in her teens, before blossoming into the go-to bassist for premier pop artists like Caroline Polachek and FLETCHER. As recently as 2019, Blu would travel the length of the country in the space of a weekend, arriving fresh from a flight for class at NYU come Monday morning (she secured straight As throughout her studies). There's a webpage dedicated solely to her feet, which are curiously delicate for her 5'10 stature. Her waist-length golden tresses naturally mimic waves cresting, and yes, 'Blu DeTiger' is her real name.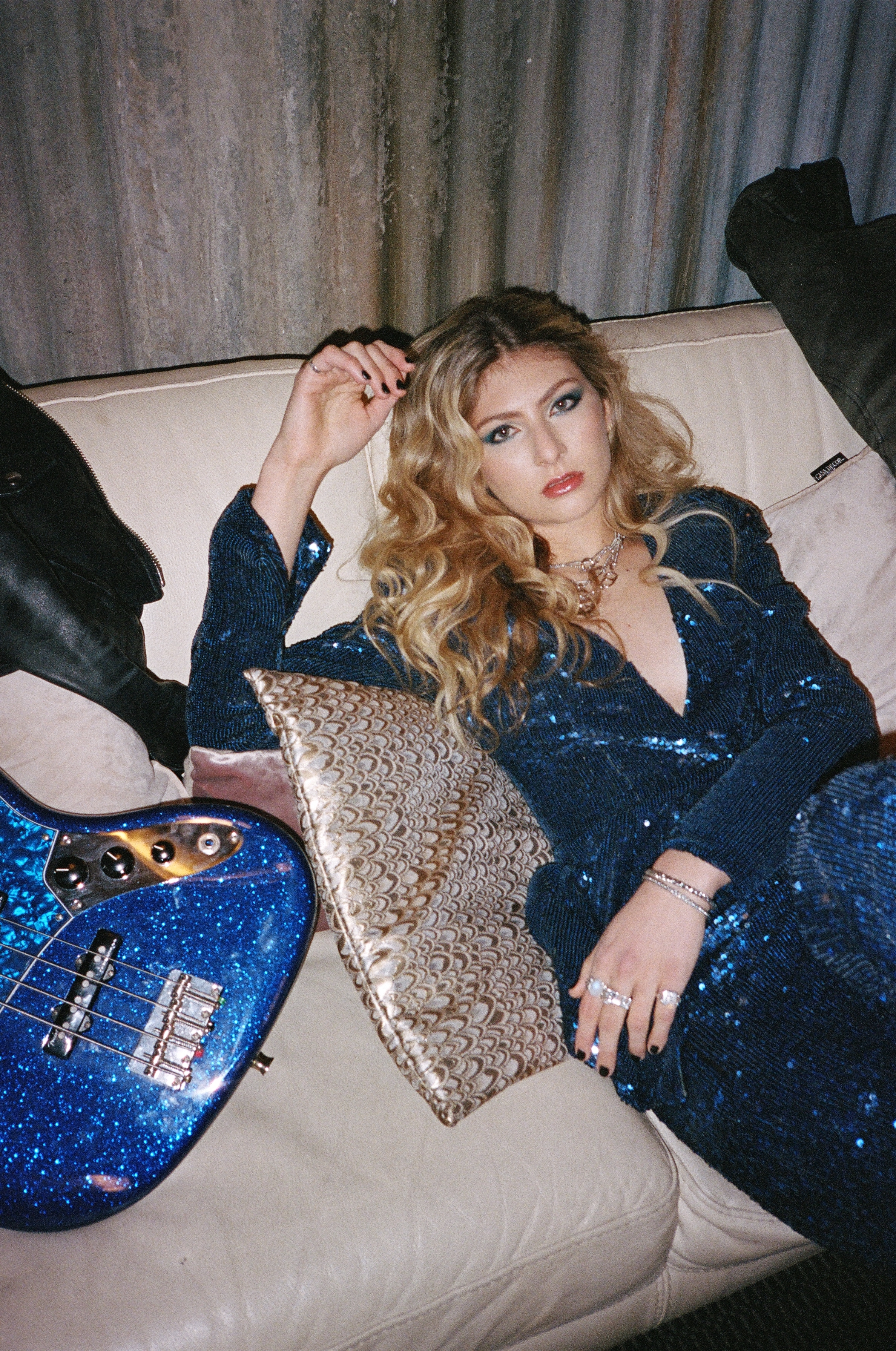 That's not to say it all came easy. Going solo might have appeared a natural next step for Blu, but the transition was more transgressive than meets the eye. DJs rarely manage to crawl from their subcultural trenches into the spotlight, and session musicians are almost permanently positioned onstage. Then there's her choice of instrument, which she's been playing since age seven. With the exception of Flea of The Red Hot Chilli Peppers fame, The Who's John Entwhistle and Paul McCartney, himself, bass players rarely eclipse — or even match — the success of their origin groups. (You'll notice no women made that list).
"People still think I'm faking knowing how to play, but it would be harder to fake it," Blu says. "When I met Flea, someone in his crew said some weird-ass comment about me not really being a bass player. That stuff happens all the time."
Deploying her femininity as her point-of-difference, Blu DeTiger managed to beat the bad odds. Anchored with catchy basslines, the musician's alt-pop is perpetually relatable in its unraveling of the issues plaguing most 20-somethings — namely, misguided lust for the emotionally-stunted, and underwhelming displays of affection — an output that has more than proved her staying power, tenfold.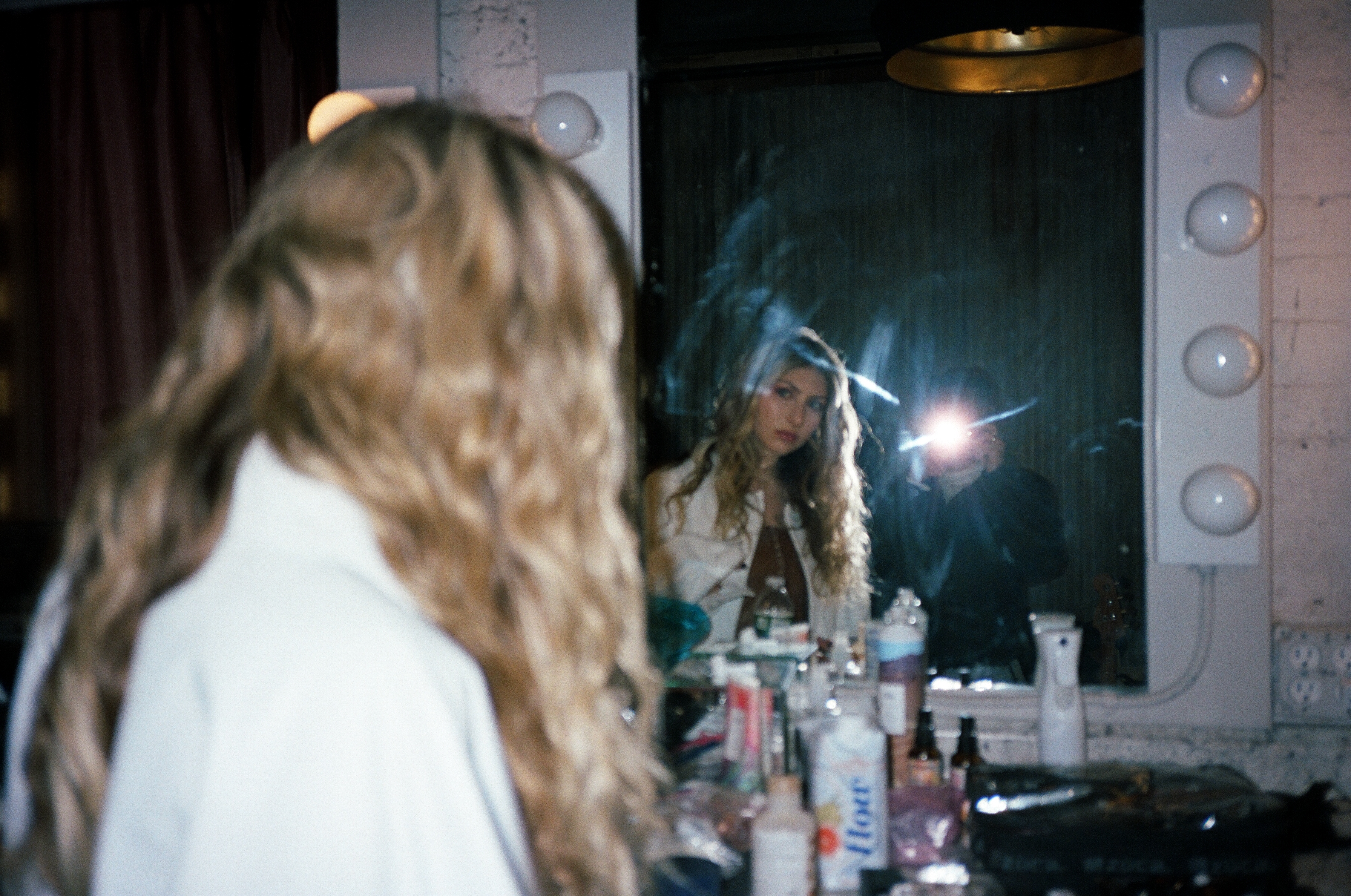 "When I was DJing, all I wanted was for people to know I played in all these bands. Playing in bands, I just wanted people to recognise that I was an artist in all senses. Now looking back, I think, 'Why did I even care?' It all came together eventually, all those lanes converged into what I do now."
Credit for the convergence must be given where it's due: TikTok. Contending with a cancelled European tour alongside pop sensation FLETCHER, Blu found herself, for the first time in early quarantine, with excess hours to spare. After brief exploration, Blu identified her TikTok niche: an ongoing rotation of tutorials, covers and duets, all starring her trusted bass guitar. Within weeks, the musician became the "Tik Tok bassist" and her clips pervaded far corners of the Internet. One million fans have since signed up for a front-row seat to Blu's online experimentation, eagerly awaiting the otherworldly patterns her fingers will pull off next. After subscribing to Blu DeTiger's TikTok tutelage, many have bought a bass for themselves.
"Can you believe that people are picking up the bass, just from me just being myself?" She laughs, incredulous. "That app has helped me define myself and my mission statement as an artist. There were no other distractions, I could see what was working."
Accruing an immense TikTok following isn't Blu's only achievement in lockdown. Following the viral success of her 2020 hit "Figure It Out" — the sonic answer to a lava lamp, considered one of the best songs of the year by NPR — Blu readied her debut EP, How Did We Get Here?, for a spring release (it's out March 5). The project is a distillation of all her years livening dance floors, cross-pollinating decades and genres in one compelling debut. She has outgrown early concerns of people-pleasing and label appeasing, now she's just "enjoying the process and the product".
"I used to worry about trying to break boundaries and offer something different, but then being so different people can't connect with the vision," Blu says. "Now I feel like I'm just doing me. You have to really overlook how other people might define your success, and just define it yourself. "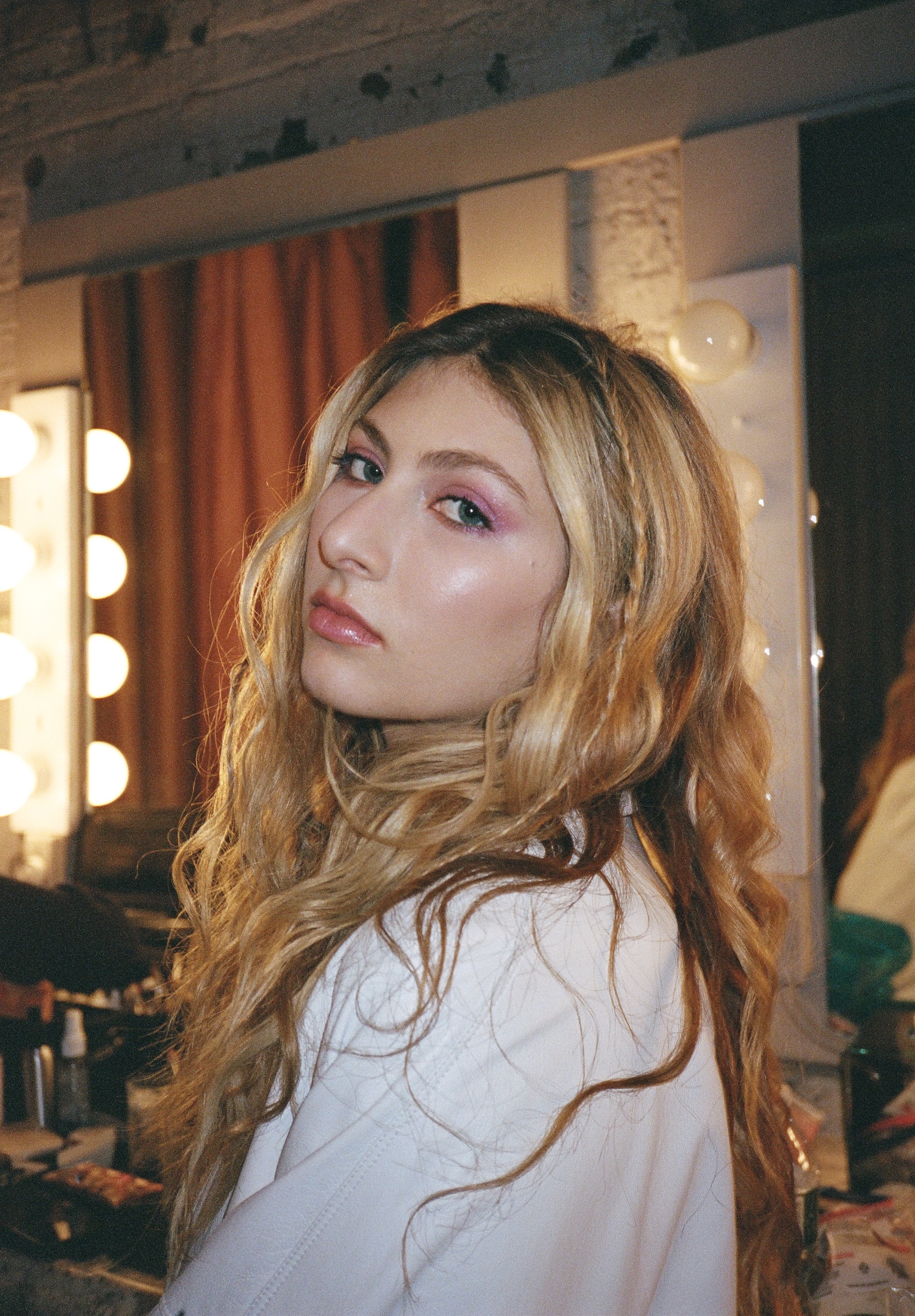 That's a definition Blu is still working on. While a Grammy certainly wouldn't go unappreciated, the musician is primarily looking for longevity. She believes the smartest artists treat a career in music like a marathon, even if the initial sprint is already going well. For that reason, How Did We Get Here? won't be the best Blu DeTiger project we hear. It's impossible for Blu to compete with the artist she might be in 10 years' time — although, let the record show, she's still going to try.
"I am literally living out my dream; wow, that's cool to say," she reveals. "It all comes down to, 'Am I happy doing this? Do I like what I'm putting out?' There are no rules to get somewhere."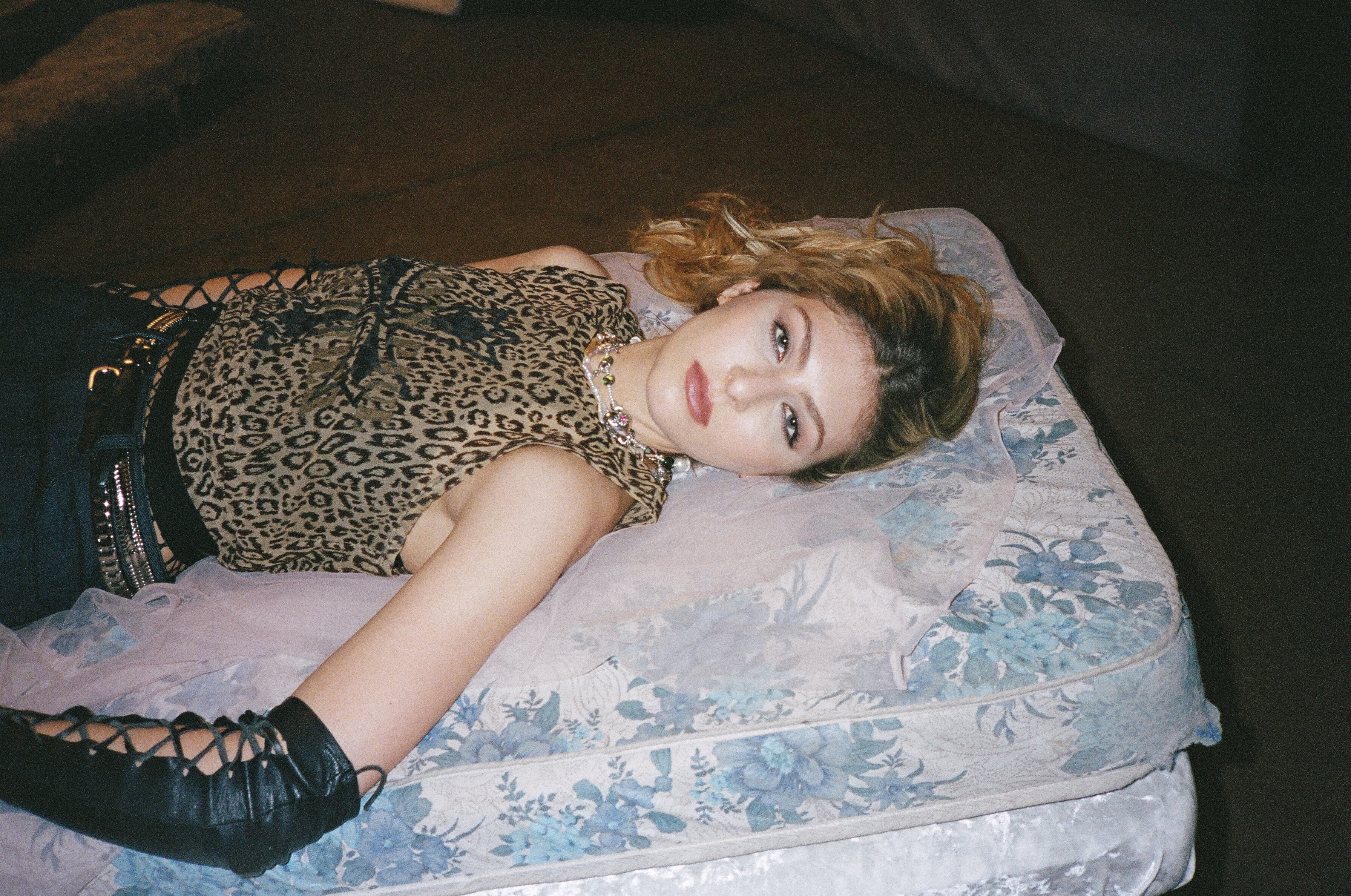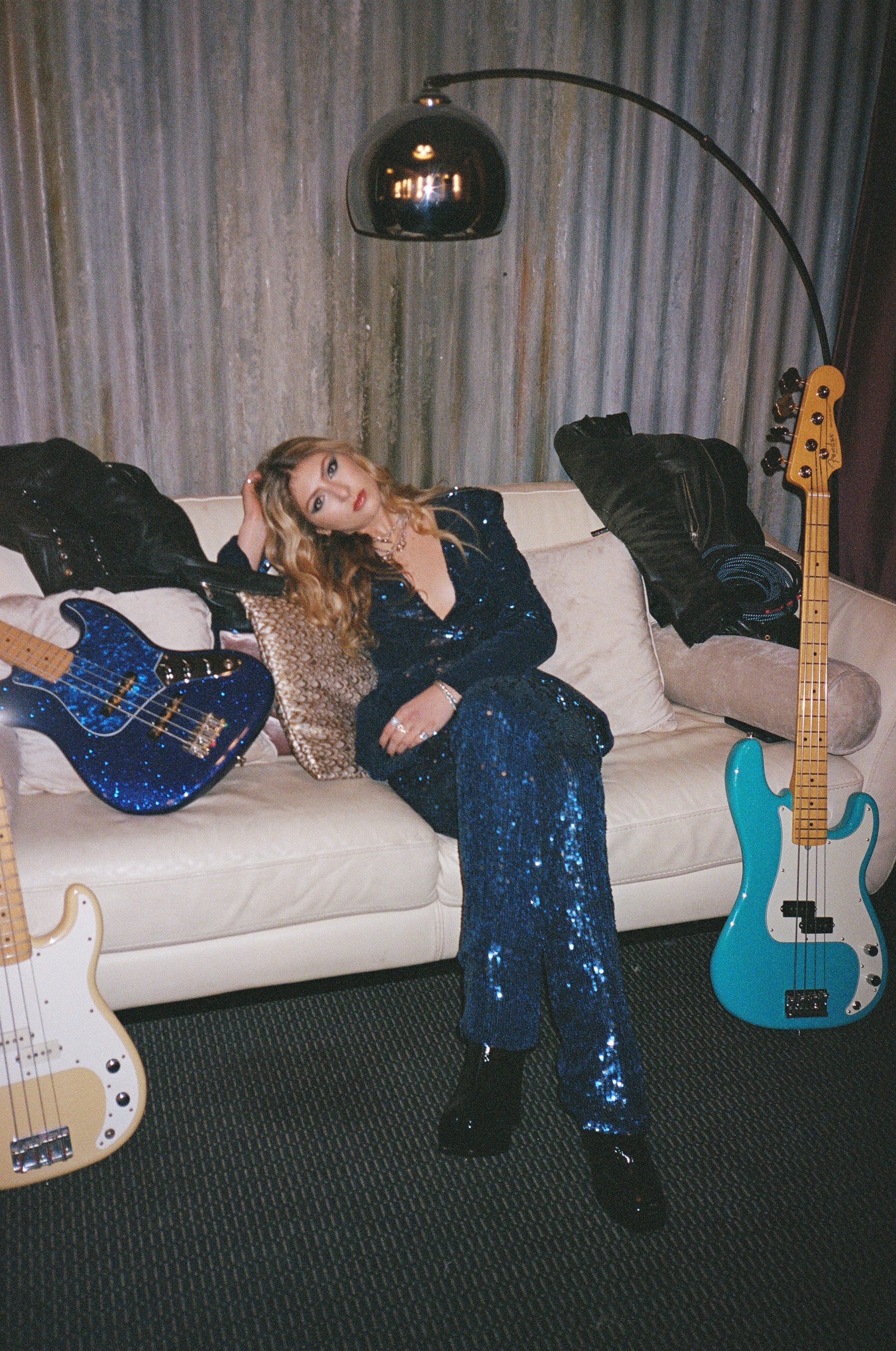 Follow i-D on Instagram and TikTok for more music.
Credits
---
Photography Brigitte Crisp