It's A Sin creator reveals what happened to Jill at the end of the series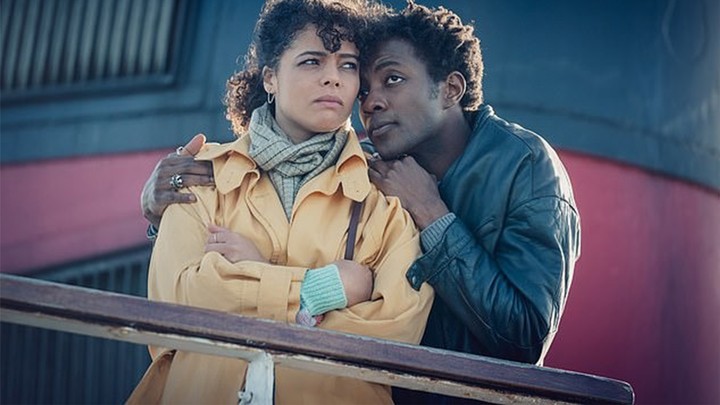 It's hard to believe the scope, time and character development that Russell T Davies managed to fit into his mini-series It's A Sin. Following a group of friends as they come of age during the AIDS crisis in London, there was so much story packed into just five hour-long episodes. So, it's perhaps unsurprising to learn that the show was originally intended to have twice as many instalments, according to its creator.

In an interview with Literary Salon, the screenwriter revealed the pitching process for It's A Sin, which he originally tried to sell to Channel 4 as an eight episode arc. When the broadcaster instead offered four, Davies settled on five and had to cut some of his original plans for the series, which included an extra Pink Palace flatmate and a single episode set in the present, which followed the surviving members of the friendship group as they entered later adulthood.
"It could've been eight episodes long, and there would've been an extra flatmate, and he would've had adventures," Russell said. "But I was offered four episodes, and that's fine. Everything that I would've done kind of compacted inwards."
Although the present day episode wasn't actually written, the screenwriter revealed some details of what we could expect from the characters in 2021. At 55, Jill (who is based on one of Russell's real life friends) would still be working in mental and sexual health support, as well as singing on the West End. "It's too long a story to describe, but you get the feeling that she's trapped in that world, actually," he explained.
Audiences would also have seen Jill reconnect with Roscoe, learning that he had contracted HIV in middle age. "You know, 50 years old and he's got the virus having escaped it all those years," Russell says. He also planned for Jill to return to the Isle of Wight to visit Ritchie's mum, now elderly and in a care home, to seek some answers. "That's why there was a sister there, in Ritchie's household," Davies adds. There, Jill would learn about sexual abuse "at the heart of the Tozer household", and learn a little more about why Valerie ended up the way she did.
It's not too late to add some extra episodes on, right?
Tagged: