Ariana Grande gets scientific about sex in the new video for 34+35
Watch the chrome-plated visual for her ode to getting absolutely railed.
|
17 November 2020, 6:43pm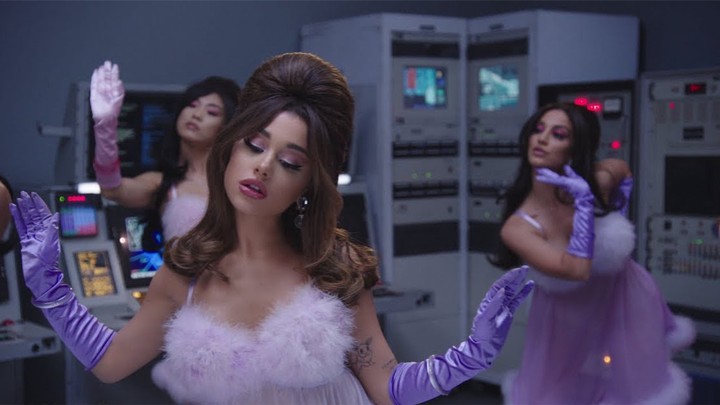 It may have been Taylor Swift that brought literacy to the huddled masses — infamously exclaiming on her 2019 single ME!, that "spelling is fun!" — but let the history books show that it was Ariana Grande who taught us numeracy. The pop princess has compelled even the most pure-minded among us to calculate 34+35, and declare, with great conviction: "Nice."
Accordingly, Ari's newest visual is adequately STEM-centric. Pottering about in a lab that wouldn't look out of place on Stranger Things, the pop princess delivers some of her filthiest lyrics to date as she painstakingly engineers a robot replica of herself to some unknown end. Bring us the vaccine next please, Dr Grande.
If there's one thing Ari loves to do, it's poke fun at herself. In a recent interview, she dubbed the raunchy song "ridiculous". "It's so funny and stupid. It's like, absolutely absurd. It was just a fun thing. We heard the strings that sounded so Disney and orchestral and full and pure, and I was just like: 'yo, what is the dirtiest possible, most opposing lyric that we could write to this?'" Oh Ari, you scamp!
Tagged: