This photography project celebrates Black queer identity in Italy
Converse has collaborated with creative Jordan Anderson and MQBMBQ to introduce a new digital platform, The Queer Black Italian Experience.
|
04 December 2020, 10:32am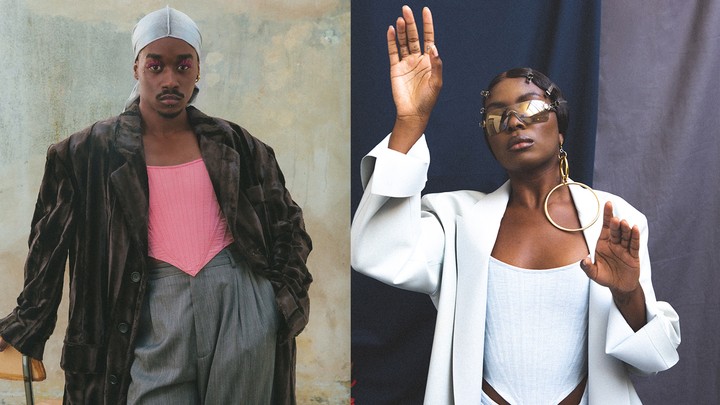 One of the silver linings of 2020 (and there are few) is a renewed dedication to removing the usually white, usually male, usually old gatekeepers across the creative and artistic world, and amplifying the voices usually sidelined by these gatekeepers. As a result, our creative industries are becoming, at long last, more diverse and more open, more community-focused rather than insular and closed off. It's to that end that Converse announced their All Stars program earlier this year; a Global community-focused ecosystem of mentorship, commissioning & funding that helps young creatives gain professional experience and opportunity.
Now they've announced one of the first fruits of that program, a new digital platform created with writer Jordan Anderson, "My Queer Blackness, My Black Queerness". Also known by the acronym MQBMBQ, the platform aims to be a virtual safe space for Black queer people in Italy, a place to voice concerns and experiences without fear of being judged or silenced. "The project was initially created during the heights of the Black Lives Matter movement," explains the 22-year-old. "There was a lot happening in regards to the fight for Black Lives worldwide but not much being done for Black Trans Lives. So I wanted to create something with the intention of showing support for Black Trans lives which originally took the shape of a fundraiser for the benefit of two Black Trans centred organisations and has since blossomed into much more."
A creative polymath, Jordan is the editor-at-large for nss magazine and online editor for Twin magazine as well as a journalist and creative director. His wide-ranging work is just one of the reasons Converse's All Stars program has connected with him and with MQMBQ, as part of the brand's commitment to positioning youth activists and young voices front and centre, helping to elevate them to create positive change and spark creative progress. "It was a really synergetic process", Jordan says of working with Converse. "Thankfully they were very open to my ideas and gave me full creative reign which many brands don't usually do. It was lovely to have them put that amount of trust in me. It was a match made in heaven, really."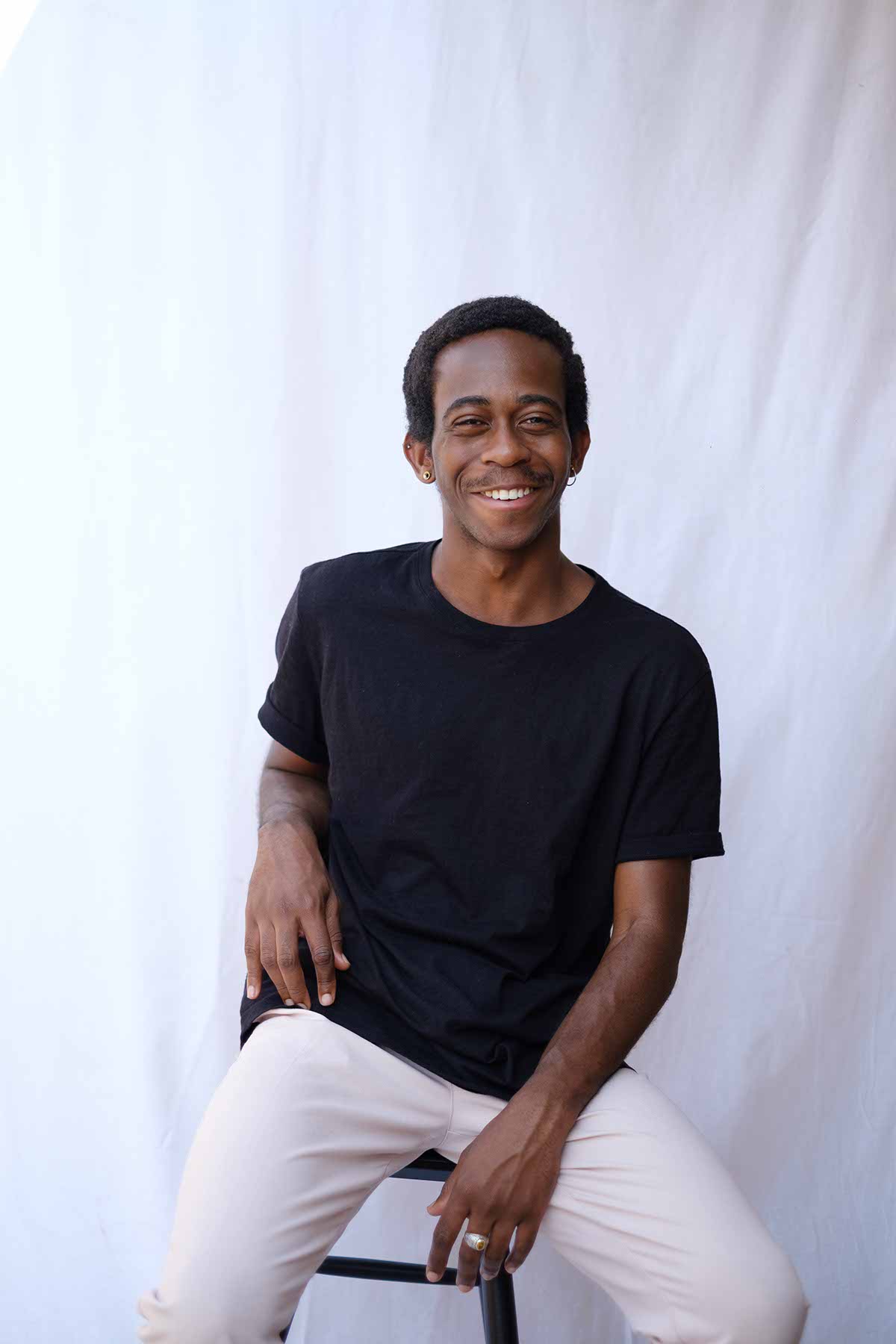 MQBMBQ is an ongoing digital project from Jordan, with multiple existing facets which all explore Black LGBTQ+ identity in modern Italian society. In its newest iteration the initiative, produced by nss factory under Jordan's own creative direction, comprises of 10 intimate portraits of Black queer people from all across Italy, captured by Italo-togolese photographer Silvia Rossi. "The images are just all so good, I can't possibly even pick a favourite," Jordan says of the series. "We had an amazing team with Silvia as a strong Afro-Italian photographer and a wonderful stylist Thais Montessori Brandao and working together with them and the rest of the team was really synergetic. One of the interviews that stood out to me however was that of Thoe Eze, who talked me through his journey of self love growing up in Italy which proved to be quite healing for him."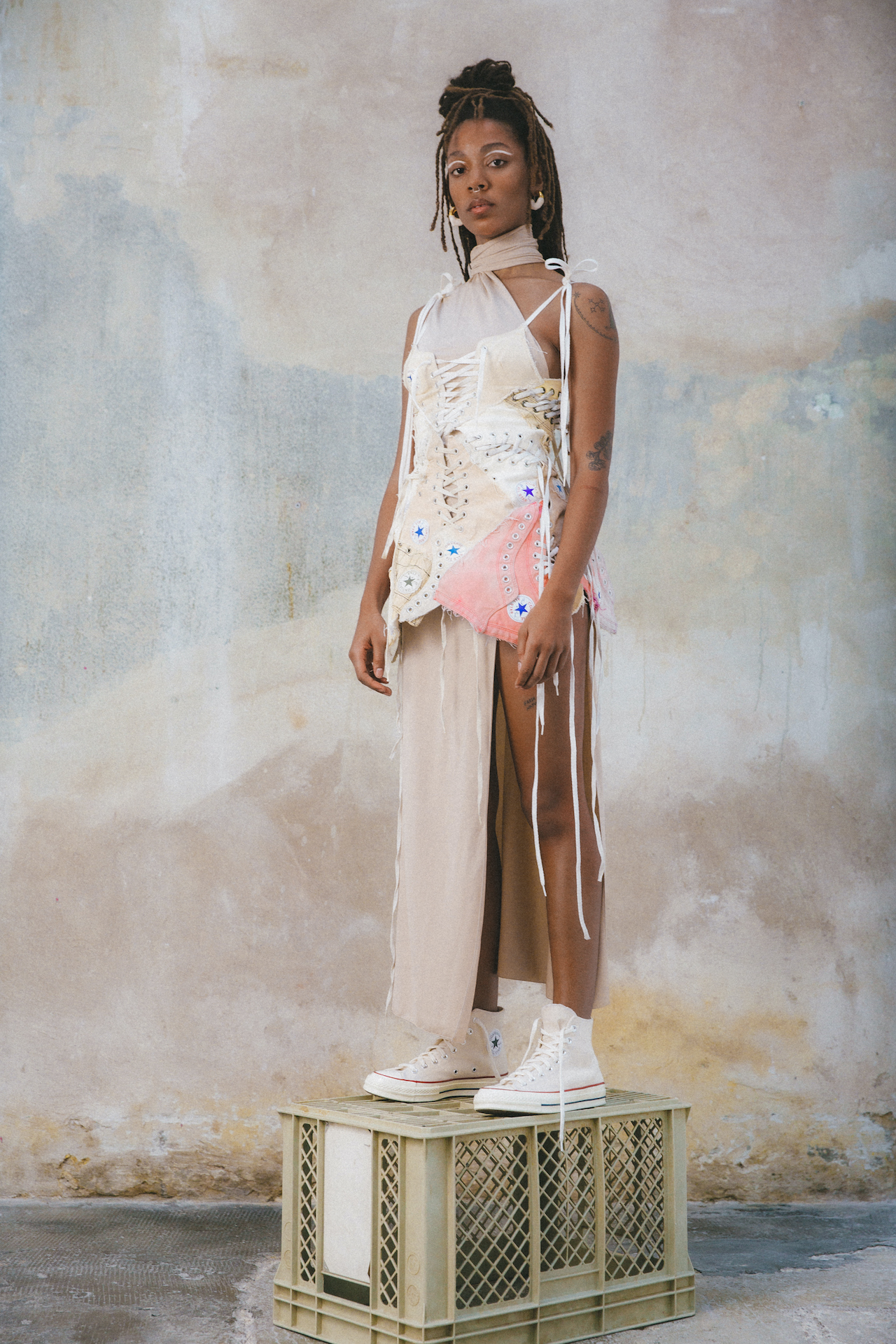 Silvia's portraits capture and explore the realities and beauty of Black, queer Italian life, with each image including a series of interviews from those featured. The interviews themselves are a snapshot of the realities and intersectional perspectives of being Black and queer in the country, where society is still unfortunately very conservative. The Italian Black queer experience came as something of a surprise to Jordan, who moved to the country from his native Jamaica four years ago. "Of course, the Black LGBTQ+ experience isn't monolithic," he says, "and each black queer person has their own story to tell.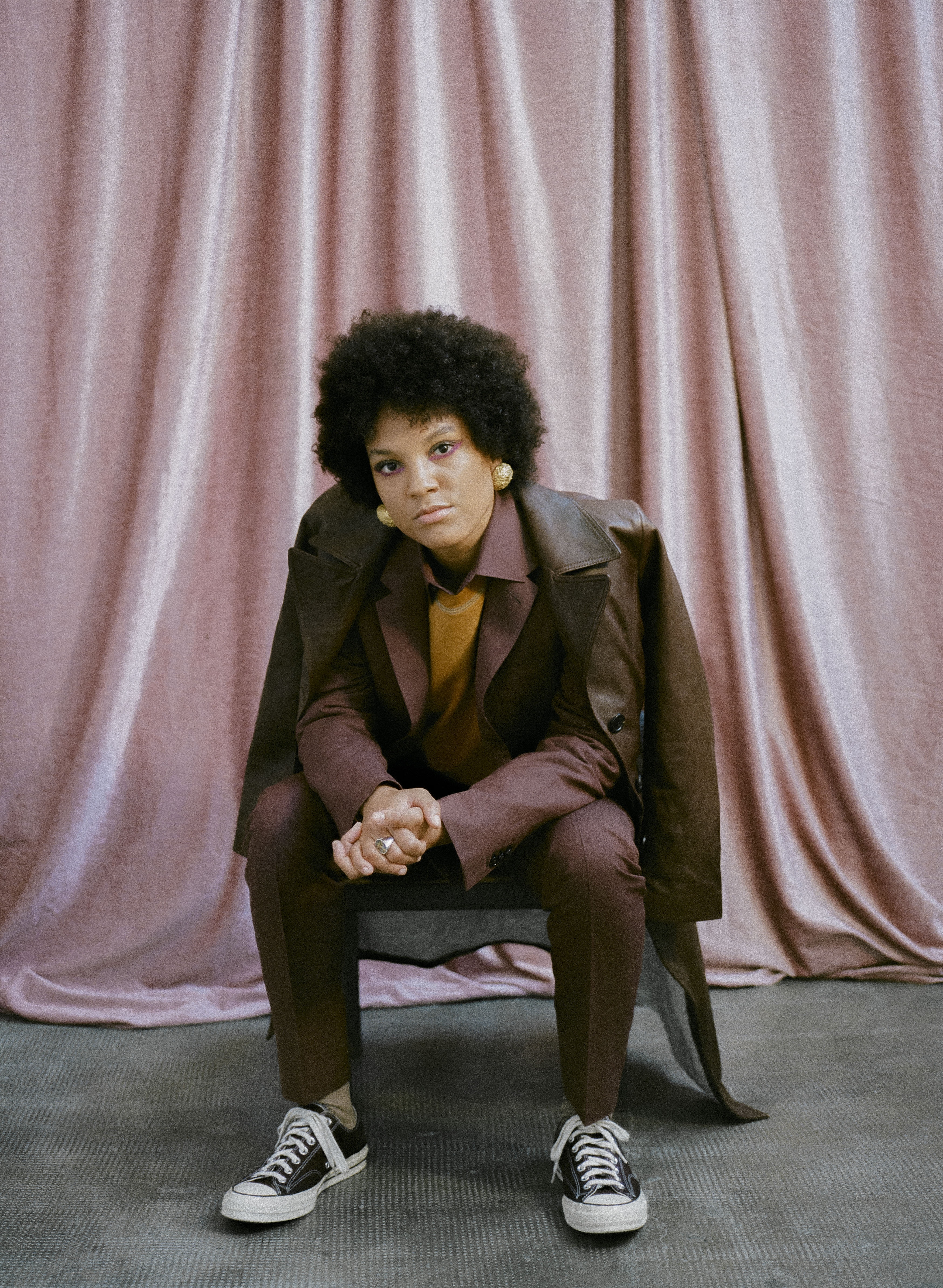 But he adds: "Speaking from my personal perspective, I'd say in Italy it's not for the faint of heart. It can be quite lonely and at times can be difficult to the point of having to continuously face racial trauma, especially on dating apps. There's a high level of ignorance in and outside of the LGBTQ+ community in regards to race and it demands for one to constantly have their guards up."
Of course, as with all experiences, there is a flipside. In response to a culture of misunderstanding and ignorance, Jordan explains that there is a strong sense of community amongst the close knit Black LGBTQ+ community in Italy. It's this sense of community and love that Jordan hopes people can take away from MQBMBQ, along with an increased awareness of what the Black queer community can face in conservative societies. "I have never been in the same space with more than three Black Queer people at the same time in Italy," Jordan admits. "In each one of these interviews I saw a part of myself, I saw pieces of my journey reflected back at me which was quite comforting.
"I hope people come away from the project with more awareness -- I hope it helps white Italians to understand that there isn't a cardboard cut out of Black people, but that we exist in many different shades and identities. And I hope it helps our local community of Black queer people know that they're not alone in their experiences, but are a part of a larger community."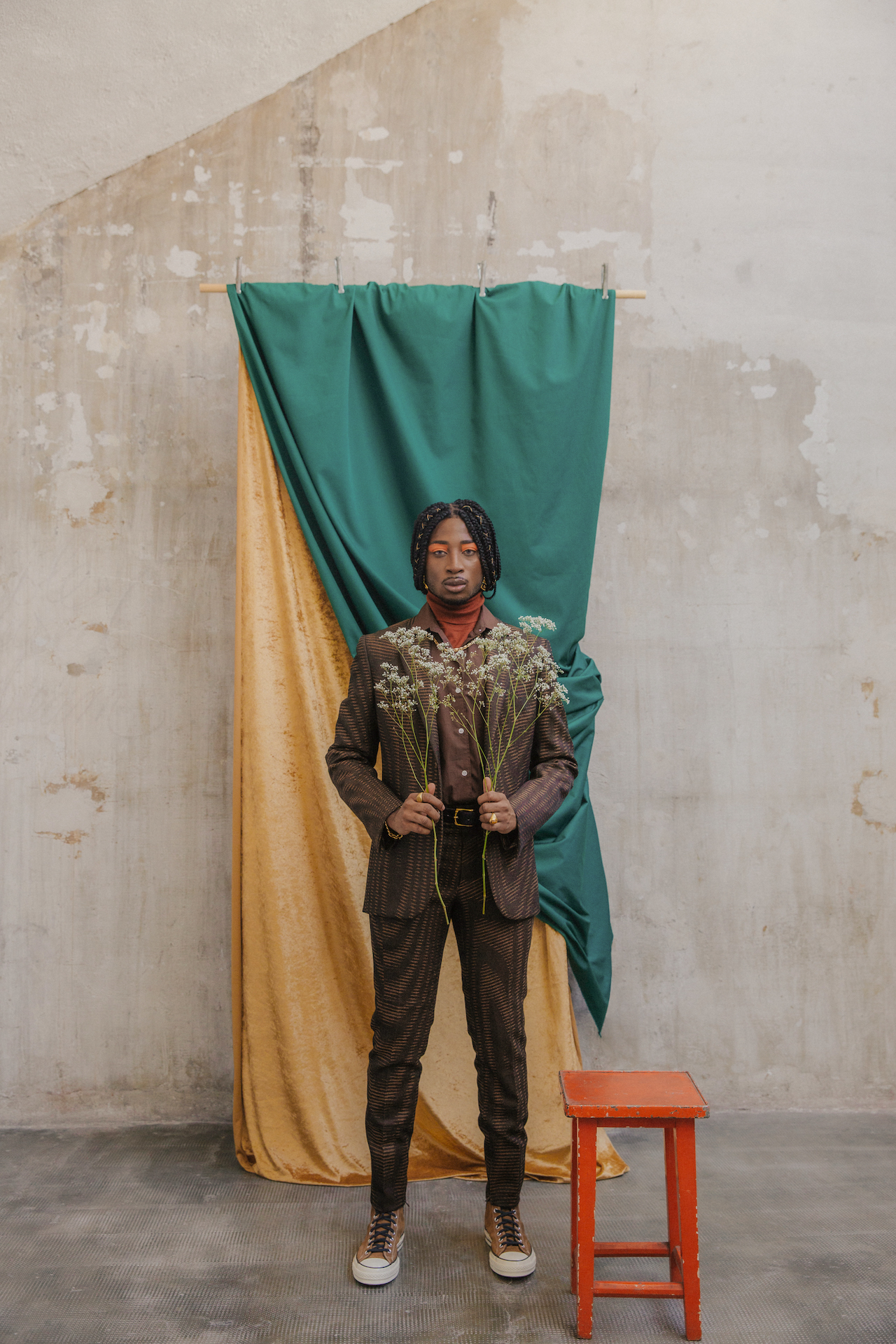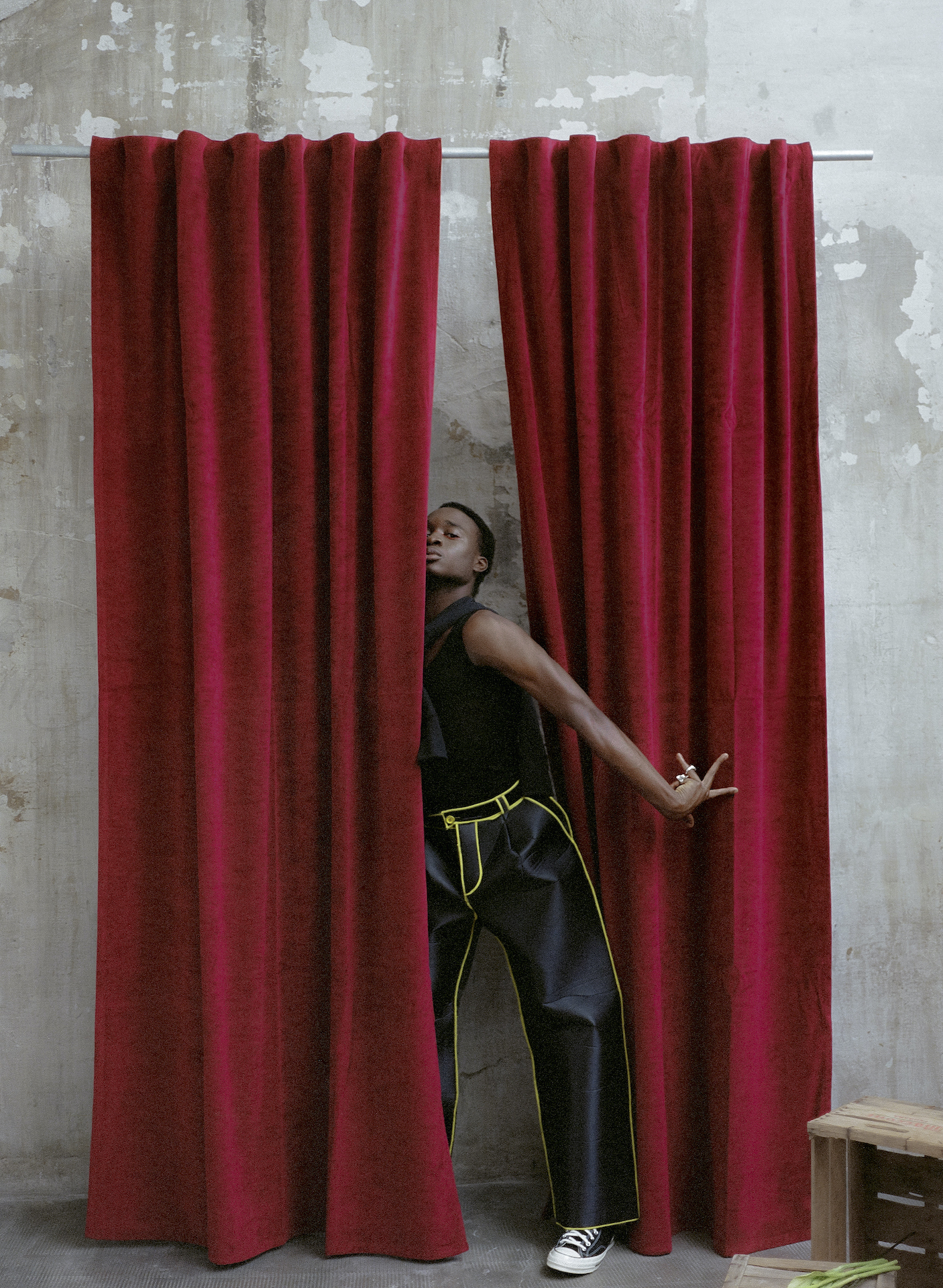 Tagged: