A 90s-era Pamela Anderson TV show is coming, and it sounds chaotic
Following the Baywatch star, her first marriage and now infamous sex tape; the upcoming Hulu series has already cast its leading role.
|
16 December 2020, 1:16pm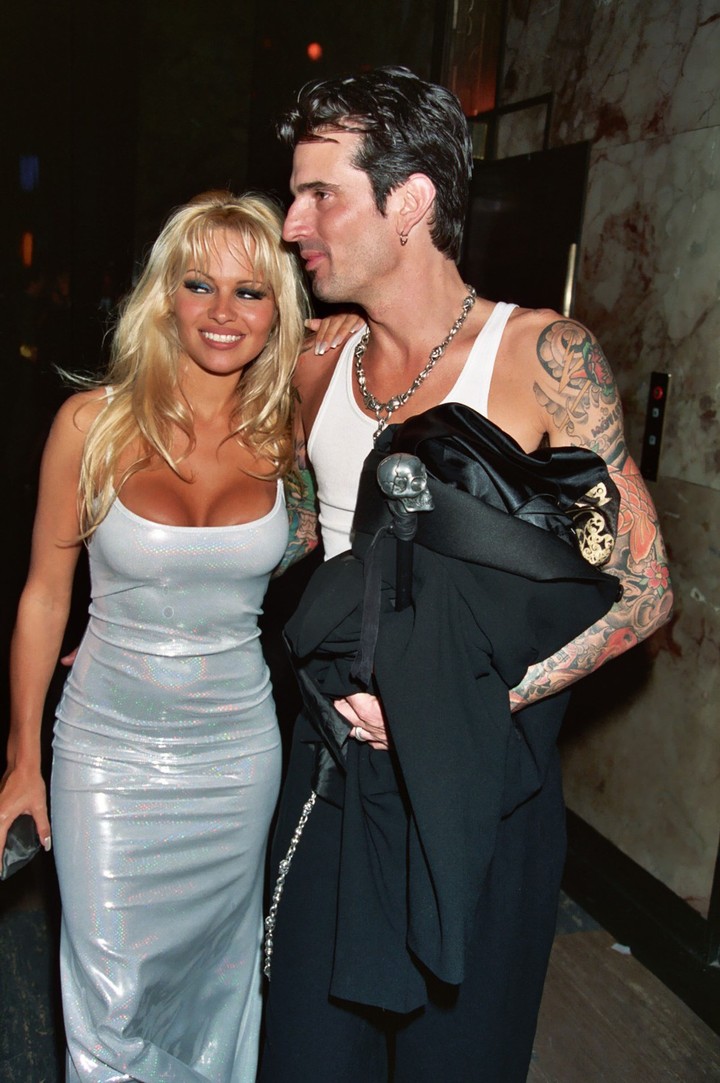 Hulu have announced a new eight-part series following Baywatch star Pamela Anderson's whirlwind marriage to the drummer of heavy metal band Mötley Crüe, Tommy Lee (the pair eloped within four days of meeting in 1995) and the tabloid-fodder their romance became. It will, of course, also delve into the infamous leaking of a sex tape the pair made on their honeymoon and the subsequent legal battles the couple faced in trying to get it taken down.
The sex tape is noted as the first ever viral porn film, bringing in a new demographic of people to the industry's viewership of those who wanted an intimate insight into the couples lavish personal lives. The leak is also considered a defining moment in the conversation around celebrity privacy.
Starring as the iconic actress and Playboy coverstar is Lily James of Mamma Mia: Here We Go Again fame while the part of her ex-husband will be played by Sebastian Stan, best known for his work in the Marvel Cinematic Universe as the Winter Soldier. I, Tonya director Craig Gillespie will be helming the series with Rob Siegel writing. Seth Rogen and his frequent collaborator Evan Goldberg are taking on Exec Producer roles, with Rogen also starring as the disgruntled electrician who stole the sex tape from the couple's Malibu home in an act of revenge after Lee reportedly pointed a gun at him. The electrician then made the video go public, amassing him riches.
Production is scheduled to begin in the spring of 2021 under the working title Pam & Tommy, so expect to spend the end of the year binge watching some seriously 90s drama.