Photography Taro Mizutani
Tokyo's FACETASM focussed on fun for SS21
Designer Hiromichi Ochiai took his happy memories and built a bright future for Japanese fashion.
|
10 November 2020, 8:00am
Photography Taro Mizutani
After a five year leave of absence during which they established themselves in the fashion landscapes of Paris and Milan, FACETASM returned to Tokyo Fashion Week in October for spring/summer 21. The innovative, playful Japanese brand first burst into the industry with a debut collection back in October 2011, in the wake of the Great East Japan Earthquake.
"Everything had turned to black, and a lot of people had lost loved ones," FACETASM designer Hiromichi Ochiai — one of the country's most influential creatives — reflected backstage. "It was the fashion show of our dreams, for all the people who had suffered but still believed in the power of clothes. This time, with the coronavirus pandemic, I wanted to do something that can show the future of fashion in Tokyo. It was fun!"
FACETASM's SS21 collection was named More Memories. SS21+MORE, and centred the need "to create, bring to life and most importantly, make memories of happiness," as Hiromichi told i-D backstage after the show. Guests attending the event — part of Rakuten Fashion's new talent incubation program, by R — found a package on their seat containing a mask decorated by the designer's son. "I saw my son's drawing from when he was four, and I was moved," the show notes explained of the rainbow-coloured stick-person illustration. "He's five now and has started watching Kamen Rider, so he doesn't draw this stuff anymore. Apparently, it's called the Leklek A-hee Monster."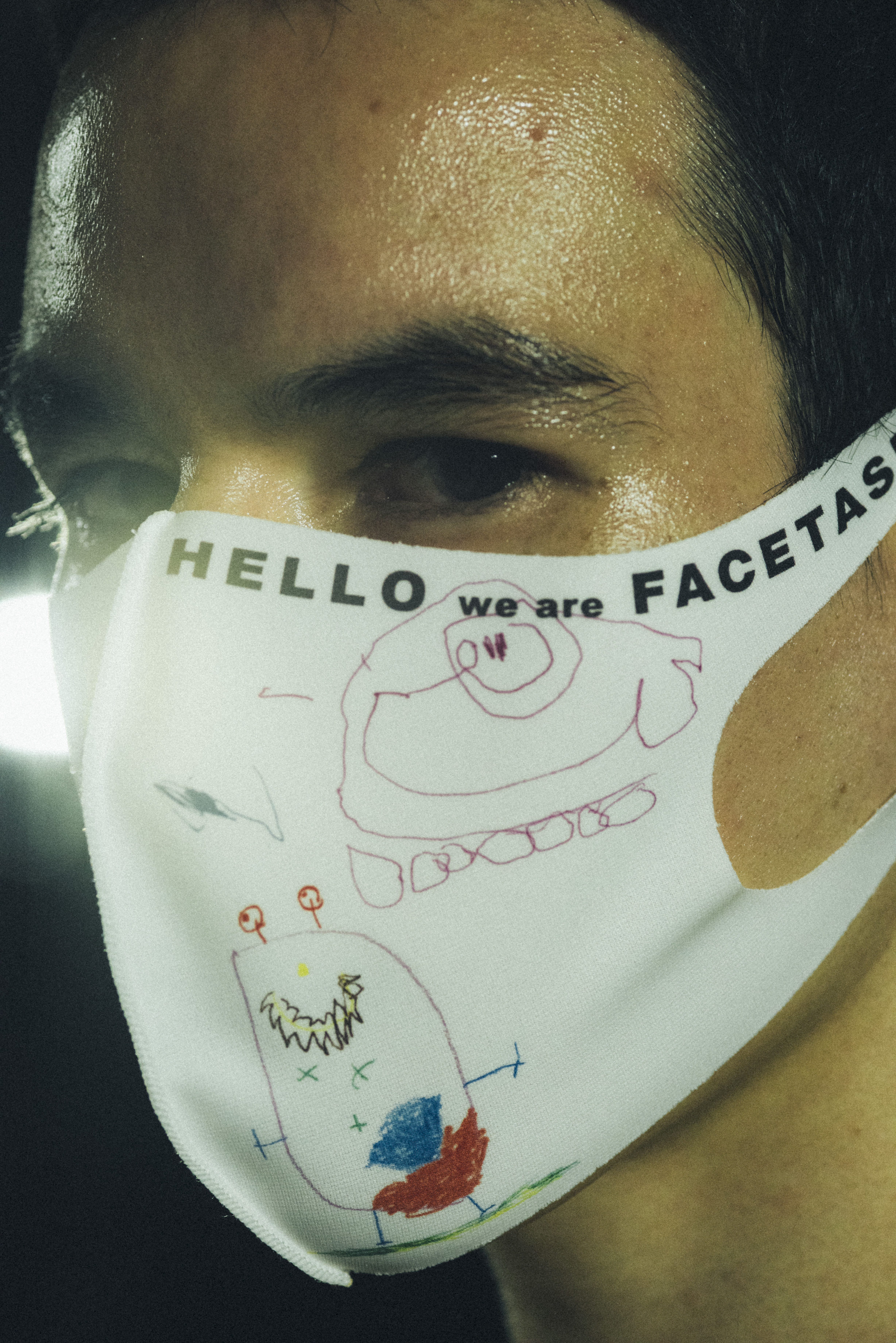 At the start of the show, lights abruptly turned the entire room from red to bright white as models steadily walked across the space. Colourful organza danced behind them, while layered accordion pleat chiffons, ruffled collars and muffler towels wrapped around waists echoed every step. Tracksuit jackets had audacious open-backs and around 15 fire department jackets came complete with geometrically pleasing, colourful reflection tape patterns.
The amusing childish illustration from the masks (quickly adopted by fashion faces around the venue) also appeared printed on trench coats, highlighting the hope and positivity of the unisex collection. Details like feathers, multi-coloured ribbed knits and stiff tulles appeared to leap out of the looks, with the use of cutouts, contrasting fabrics and unorthodox colour palettes living up to the brand's well-established aesthetic.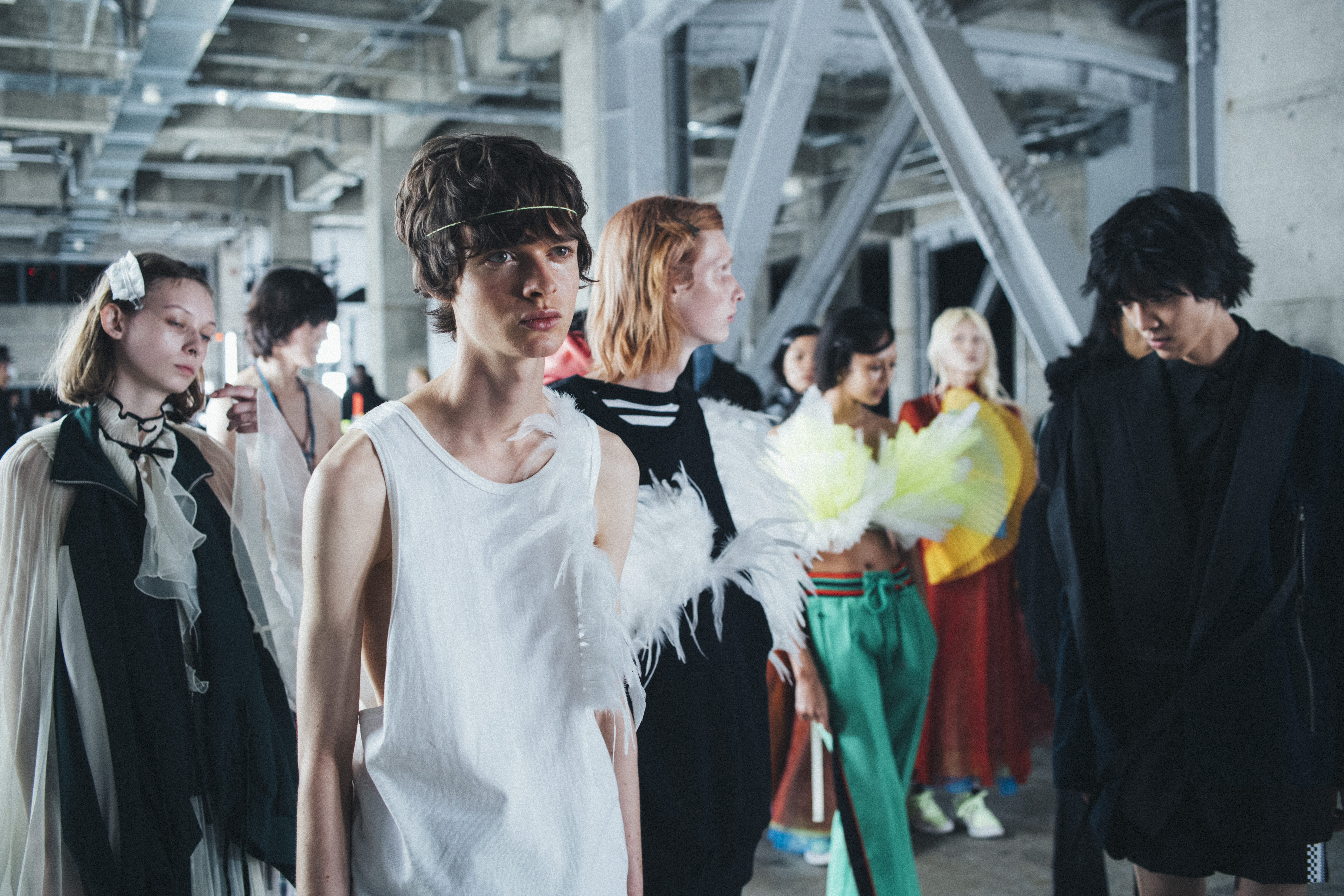 Streamed live (and available to watch here) courtesy of filmmaker Kento Yamada, six cameras and a number of iPhones hidden throughout the space, remote viewers experienced the full range of angles and textures in real-time. The theme, it became apparent, was well represented through visual effects and a mixed-media format that suggested exactly the kind of joyful, dreamlike memories Hiromichi set out to celebrate.
"Memories are a mixture of happiness and unhappiness," the show notes read, "but I hope our collection will bring back your most pleasant ones, from now on accompanying you and your new memories to create a better world." In the midst of a global pandemic which has shaken our everyday lives, perspectives seem to have shifted too, with an increase in the appreciation of small pleasures and an overall determination to improve the state of the world.
Summing up the mood of 2020 through his positive lens, talking to i-D backstage Hiromachi reflected on his year so far: "It was unforgettable… one full of change and challenges." Definitely one we'll be remembering, at least.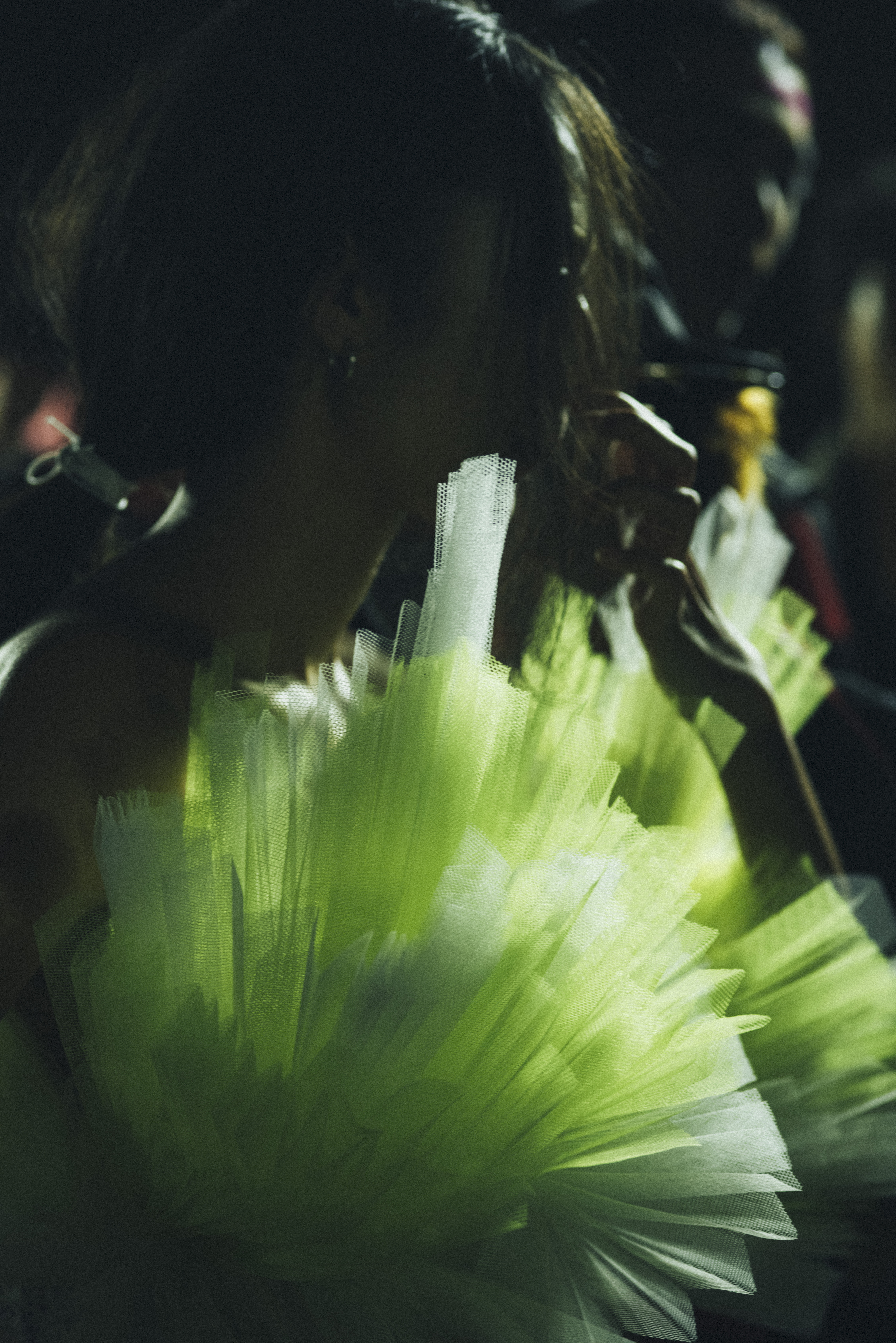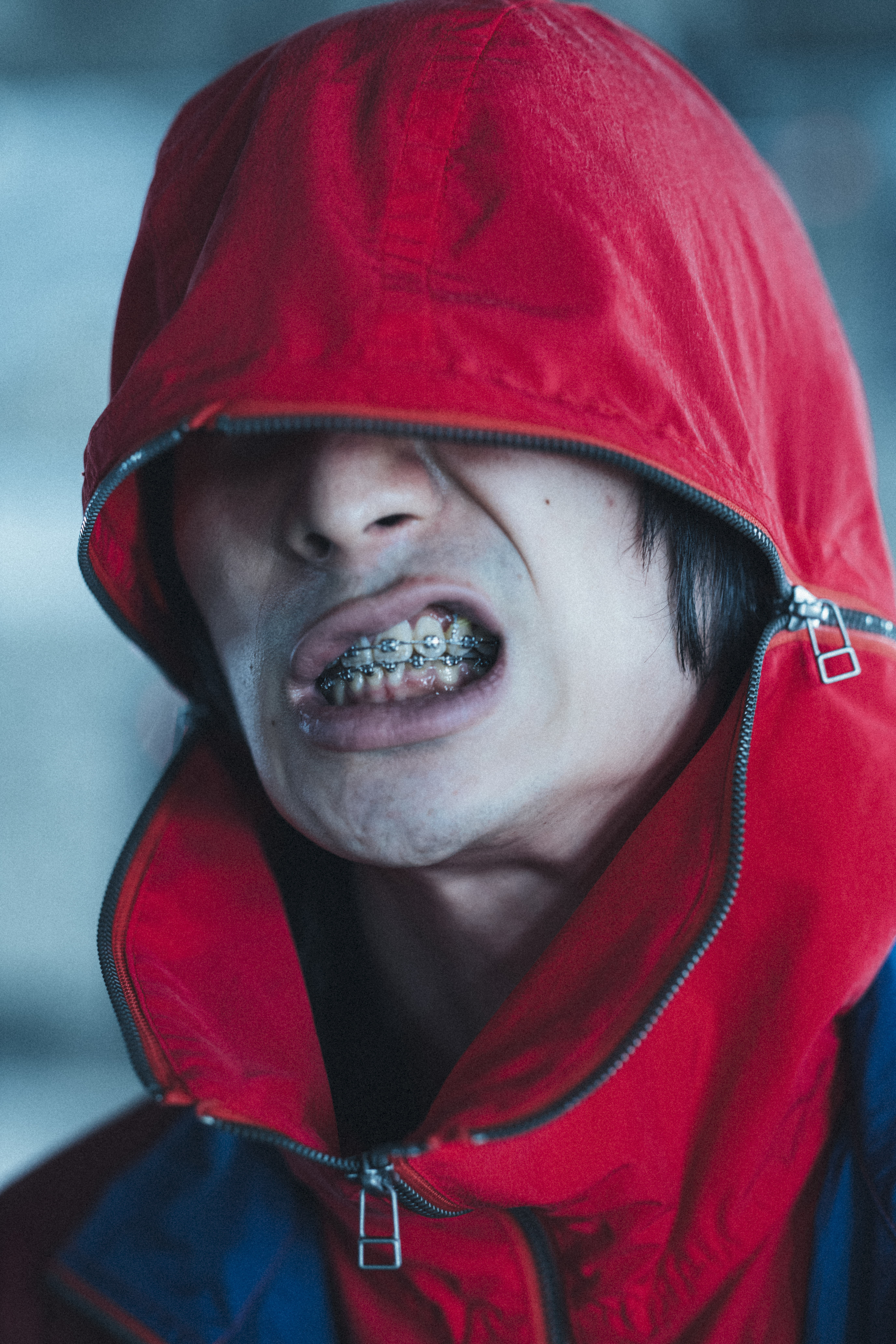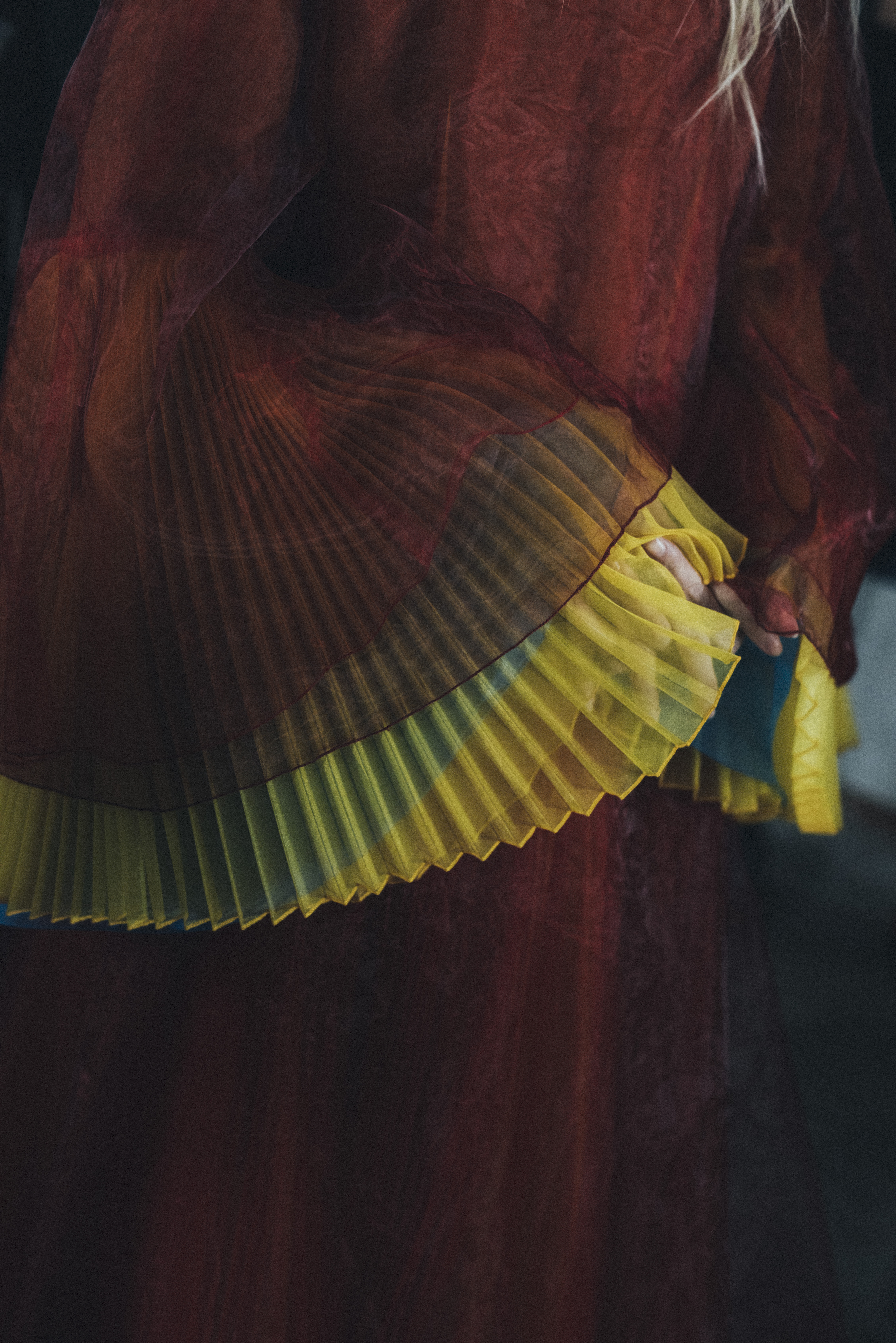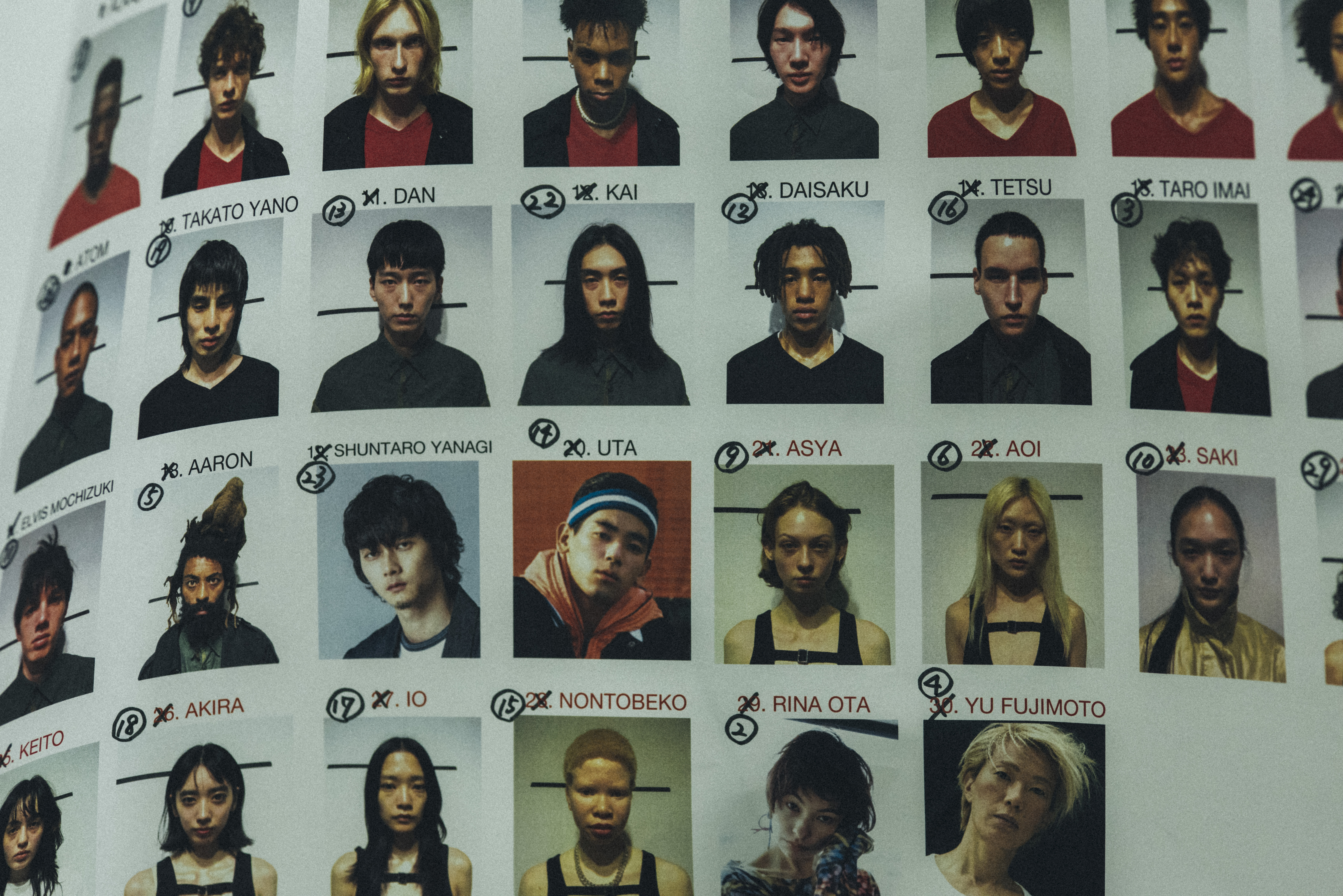 Credits
---
Photography Taro Mizutani