The artist archiving Black queer history as it happens right now
Through her project, Pur·suit, Naima Green builds a rich, nuanced picture of what Black LGBTQ+ life looks like in Brooklyn today, so that no one can deny its existence tomorrow.
Kenya and Alexandra
For too many, a central part of the queer experience is growing up feeling isolated or lonely, feelings that are only amplified by the fact that there's no one like you in magazines, TV shows, or art galleries. These experiences are especially acute for queer and gender non-conforming people of colour -- but that's just what artist Naima Green is determined to change, building a visual archive from her studio in Brooklyn, with Black queer womxn and non-binary people in the spotlight.
"When I'm taking a portrait of someone, I will ask if there is a way they would like to see themselves. Or if there's a way that they want to be pictured that they haven't been pictured as before," she says. Her project Pur·suit is an embodiment of this collaborative and incredibly empathic approach. Its core elements are portraits of queer womxn, trans, non-binary and gender non-conforming people -- striking poses or effortlessly relaxed; alone or with their loved ones and chosen families. Shooting her subjects against a backdrop of softly draped fabrics, Naima documents them in all their diverse beauty and excellence, shining a light on the people most marginalised within the LGBTQ+ community, and showing the potential to heal and uplift that coming together has.
Throughout March and April, Naima Green was supposed to take 100 portraits during her residency at Recess in New York. She had built a photo studio and had a reading room set up, complete with an antique blue velvet couch and soft floor pillows, where visitors could rest and hang out. "I wanted to create a safe space where people can just take a moment to be in their body," the artist explains. "When I think about museums or gallery spaces, there are places to sit, but they're usually hard, like benches, and they don't encourage you to linger. I wanted to make people feel like they're welcome to stay here for a long time." Frustratingly, Naima's plans were placed on hold with the onset of the COVID-19 pandemic. Still, in the current circumstances, when we're rethinking what community and connection really mean, Pur·suit couldn't resonate more powerfully.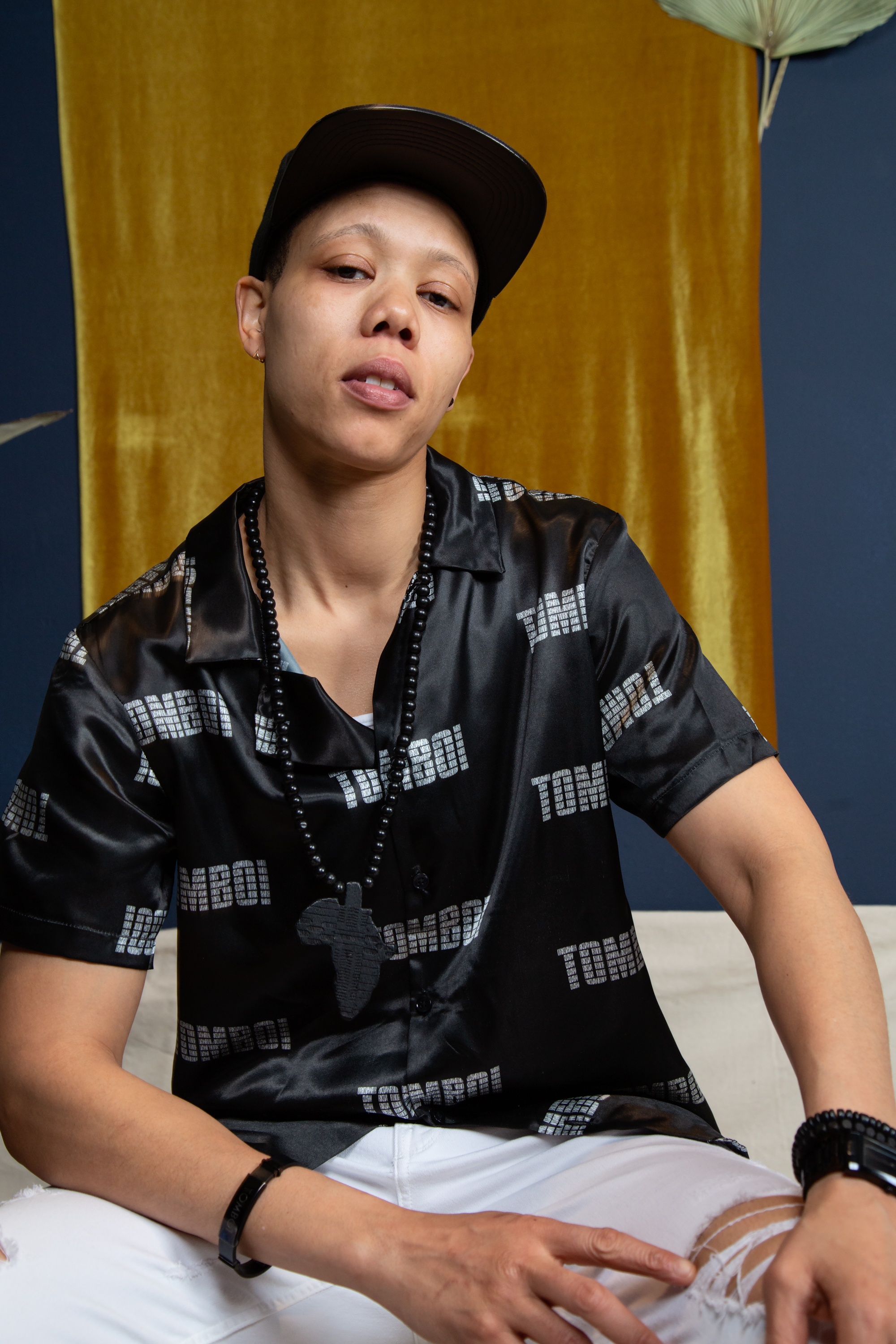 The project started a year ago as a 54-card deck with portraits of queer womxn, trans, non-binary, and gender non-conforming people, an idea that emerged after Naima stumbled upon Catherine Opie's Dyke Deck -- made in the Bay Area between 1990-1995 -- in a New York Public Library database in 2017.
"It brought me so much joy to flip through the deck and see Catherine Opie's images from the 90s. In that energy and that excitement, I also felt like I wanted to see more people who look like me. I wanted to see the people that are my friends and that are in my family and that live in my neighbourhood represented in this kind of way," Naima recalls. With Opie's blessing, she embarked on making her own deck centring on queer POC in the 21st century. But the project quickly outgrew the limits of a single deck of cards, becoming a much broader archive of her community.
"I think that creating an archive is important on so many levels. Queer histories are often erased, especially when it comes to queer Black histories and the queer histories of people of colour throughout the diaspora and beyond. I wanted to invite everyone but also centre Black and POC experiences, and experiences of non-binary, gender non-conforming and trans people -- because they are often marginalised, even within the queer community," Naima explains. "I also wanted to give more texture to the representation of the people who participated by conducting interviews and collecting ephemera like personal belongings, letters and poems. In the long term, it feels really important to have something that creates a complex portrait of what this time looked like and felt like right now."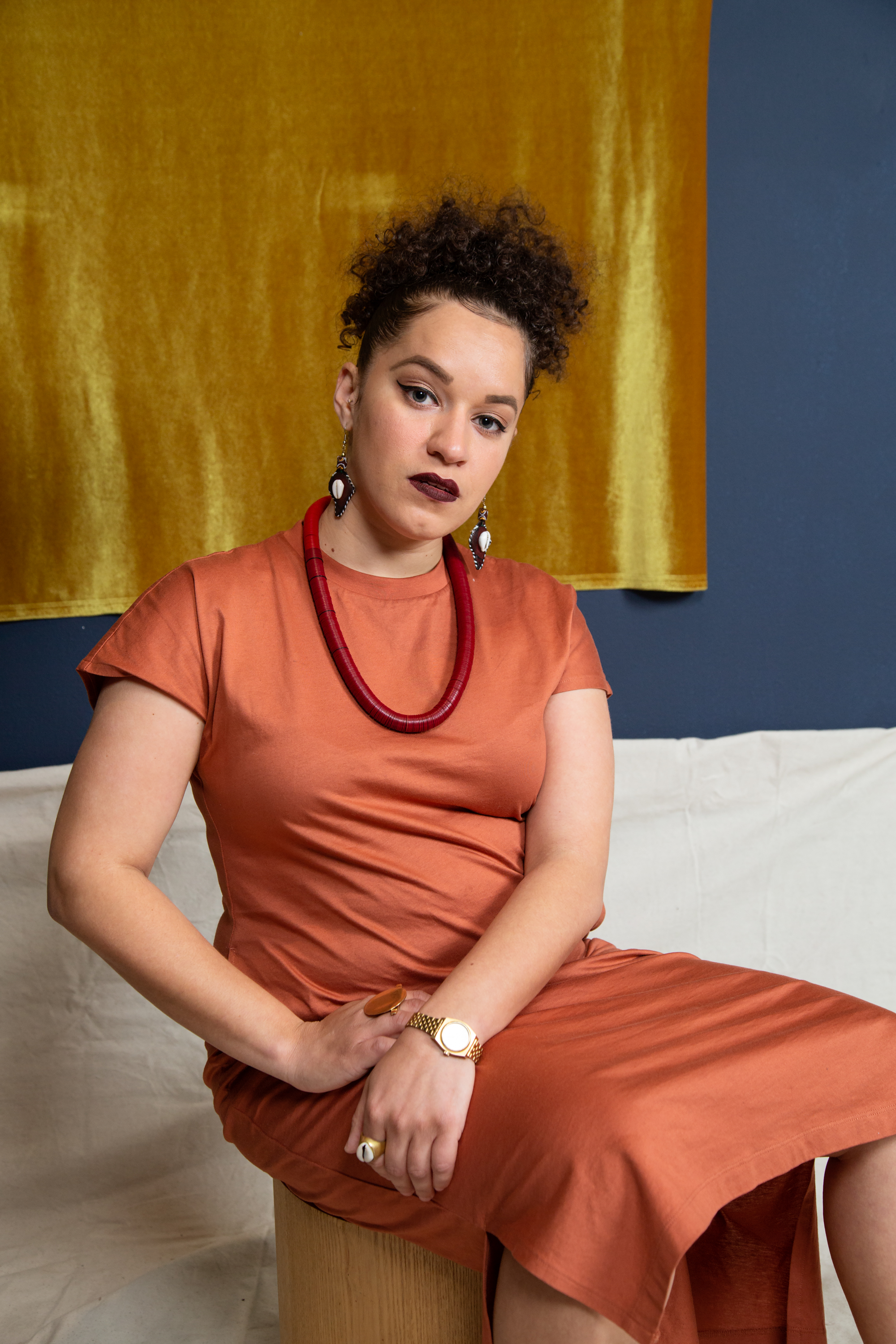 Archiving is a term rarely applied to personal photographic work, but for Naima the method has always been one of special significance. She cites her project Jewels from the Hinterland as a good example. "It is about photographing Black artists and thinkers and writers and creative people in lush green urban spaces. I have been working on that since 2012 and have amassed an archive of probably 150 portraits. I'm interested in making sure that there is a record and a depiction of Black people feeling leisurely and tranquil, resting, as there aren't really a lot of those depictions".
In all its playfulness, Pur·suit doesn't necessarily bring the word 'archive' to mind -- there is nothing institutional or dull about neither the portraits nor the sets that Naima has designed in collaboration with Jessie Levandov. Inspired by home spaces of comfort and ease, they incorporate rich textures and colours that suggest the symbolic representation of seasons -- the blossom-y mauve and lilac of the card deck for spring, and the blue and gold velvet of the Recess set for autumn. Rather than have the viewer approach the idea of an archive as a place or an institution, Naima's work allows us to view it as a process -- an exercise in reclaiming queer history, affirming the community's place in the present, and imagining queer futures.
"When I think about archives, and when I think about who can hold that history and who holds that power, it's usually white institutions and white people. And with the ability to hold and maintain an archive you can erase so many people. It feels really critical to create that right now for contemporary queer life in Brooklyn", she adds. "I don't want people to say there were no queer Black womxn or no queer Black non-binary people in Brooklyn in 2020. That's a lie. We're here, we're present and we don't want this history to be lost."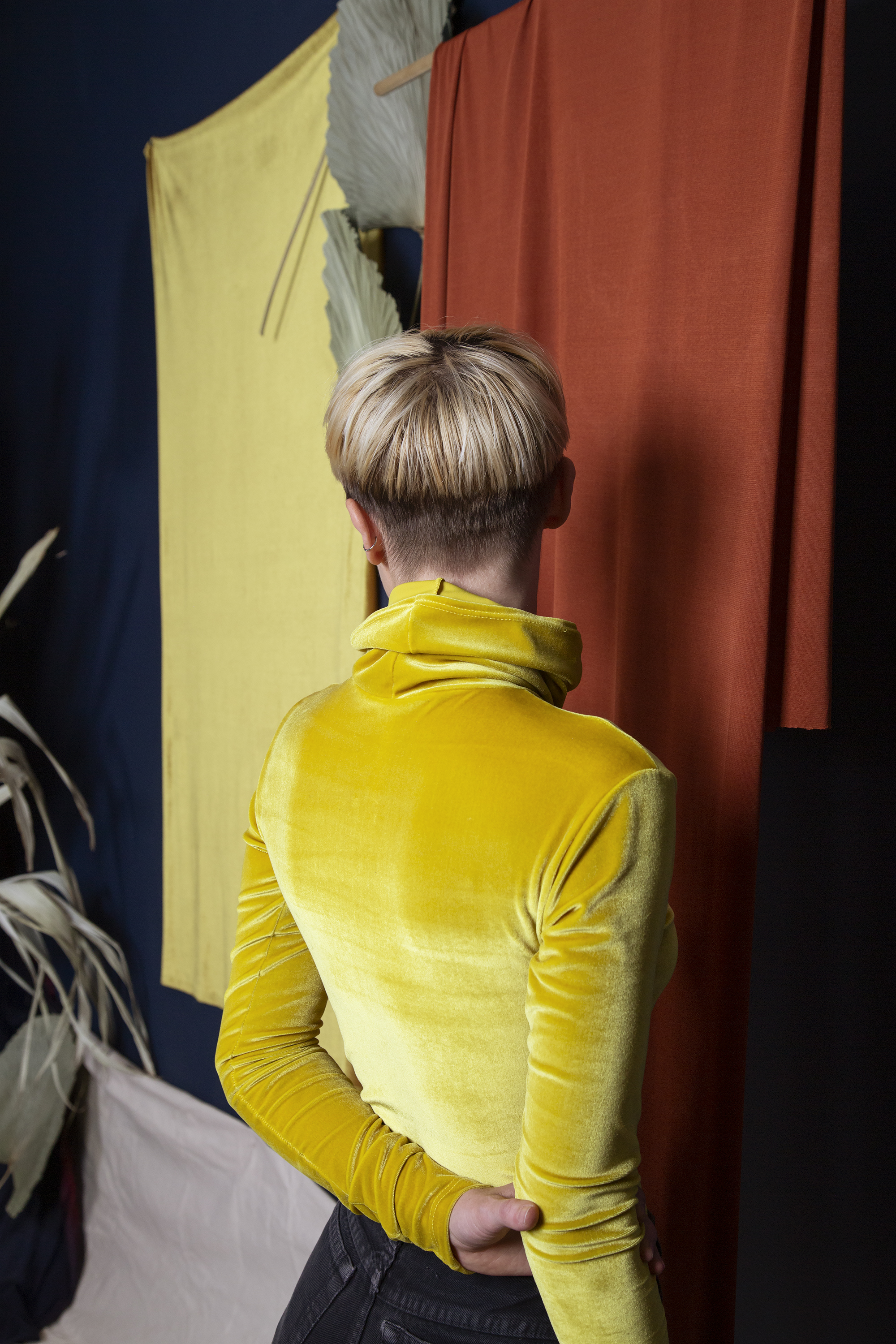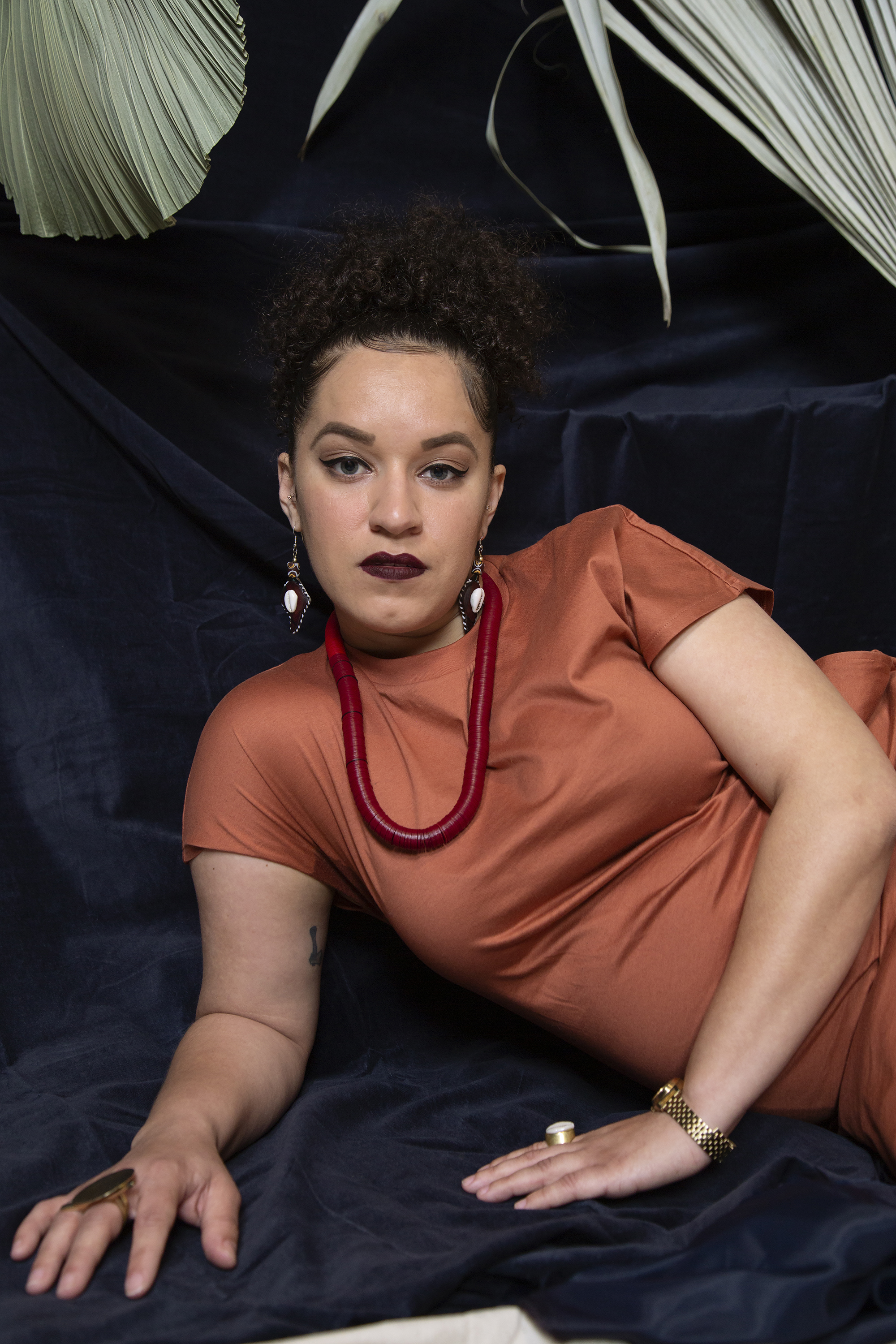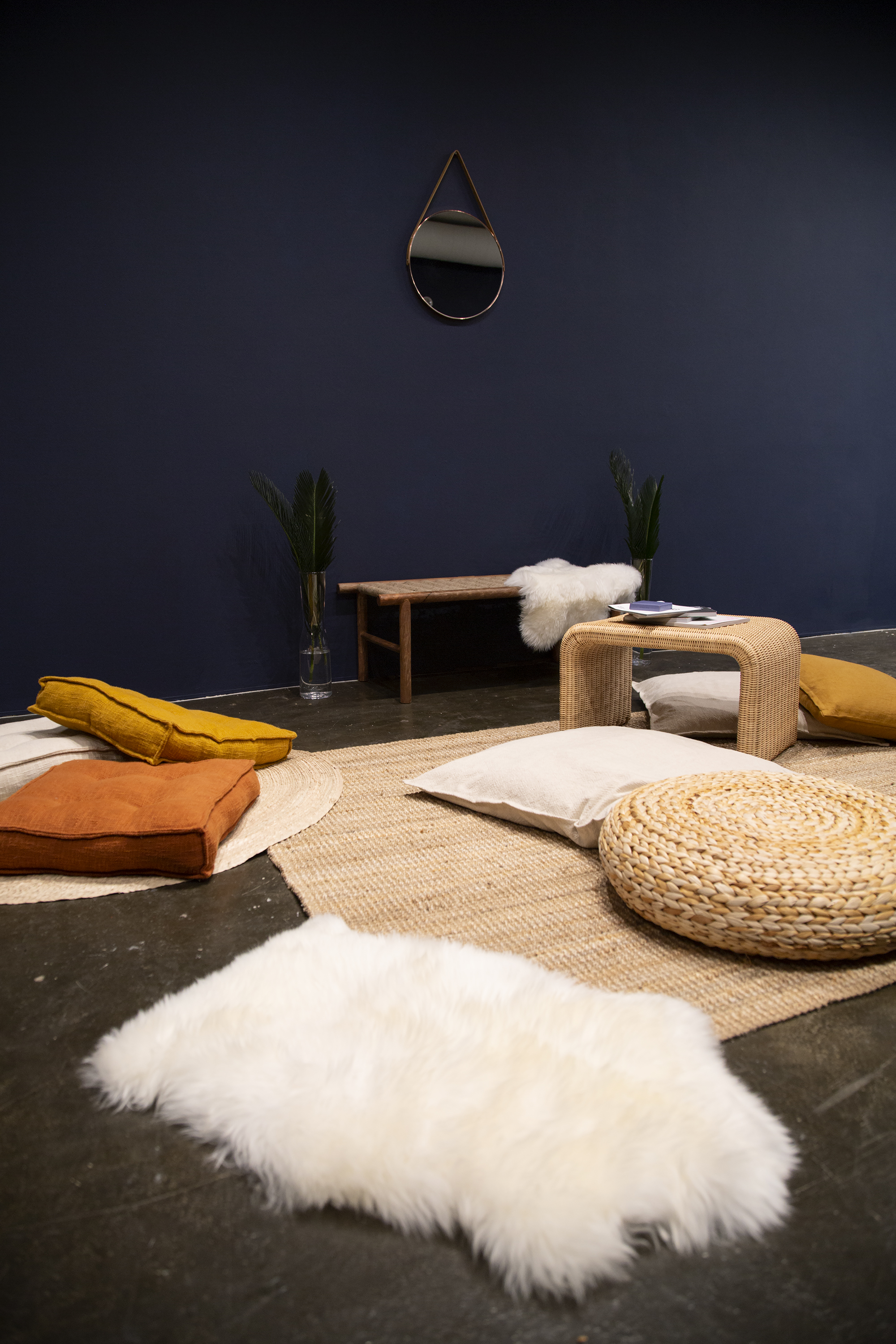 Tagged: