Billy Porter: "When shame is all you know, it's a journey to let that go and really lean into the joy"
The actor and activist reflects on self-love and masculinity in the age of Covid-19.
|
21 September 2020, 2:01pm
Billy's story originally appeared in up + rising, a celebration of extraordinary Black voices, and is the first chapter of i-D's 40th anniversary issue (1980-2020).
i-D chronicled over 100 activists and artists, musicians and writers, photographers and creatives, in Atlanta, Baltimore, Minneapolis, LA, London, New York, Paris and Toronto.
When I speak to Billy Porter it's 11am EST and his first reflections to me are of how inconceivable it feels to have, that morning, been writing his memoirs in his own home. "My husband and I bought a house. I have never owned a home before, so I have been unpacking and enjoying that."
Billy speaks with gratitude and amazement at all he has achieved, but with the frank assuredness that he has, in the past, received dust where he should have received roses. With success comes the clarity to re-examine those past experiences which become parabolic of the power our social environments and place in time and history have to make fecund or make infertile the blossoming of black queer life.
Myself and Billy are 23 and 50 respectively, and as black gay men engaged in intergenerational dialogue, Billy relationally positions himself, and his generation of black LGBTQ+ people, as "like parents who want a better life for our children. And so we create this better life for our children, and simultaneously our children don't know what it was like before we were born." Being divided both by the Atlantic Ocean and the constraints of space determined by the pandemic era means that Billy and I speak over the phone. But within that exchange it feels like an entire constellation of black gay men are boys are present, engaged, and healing together.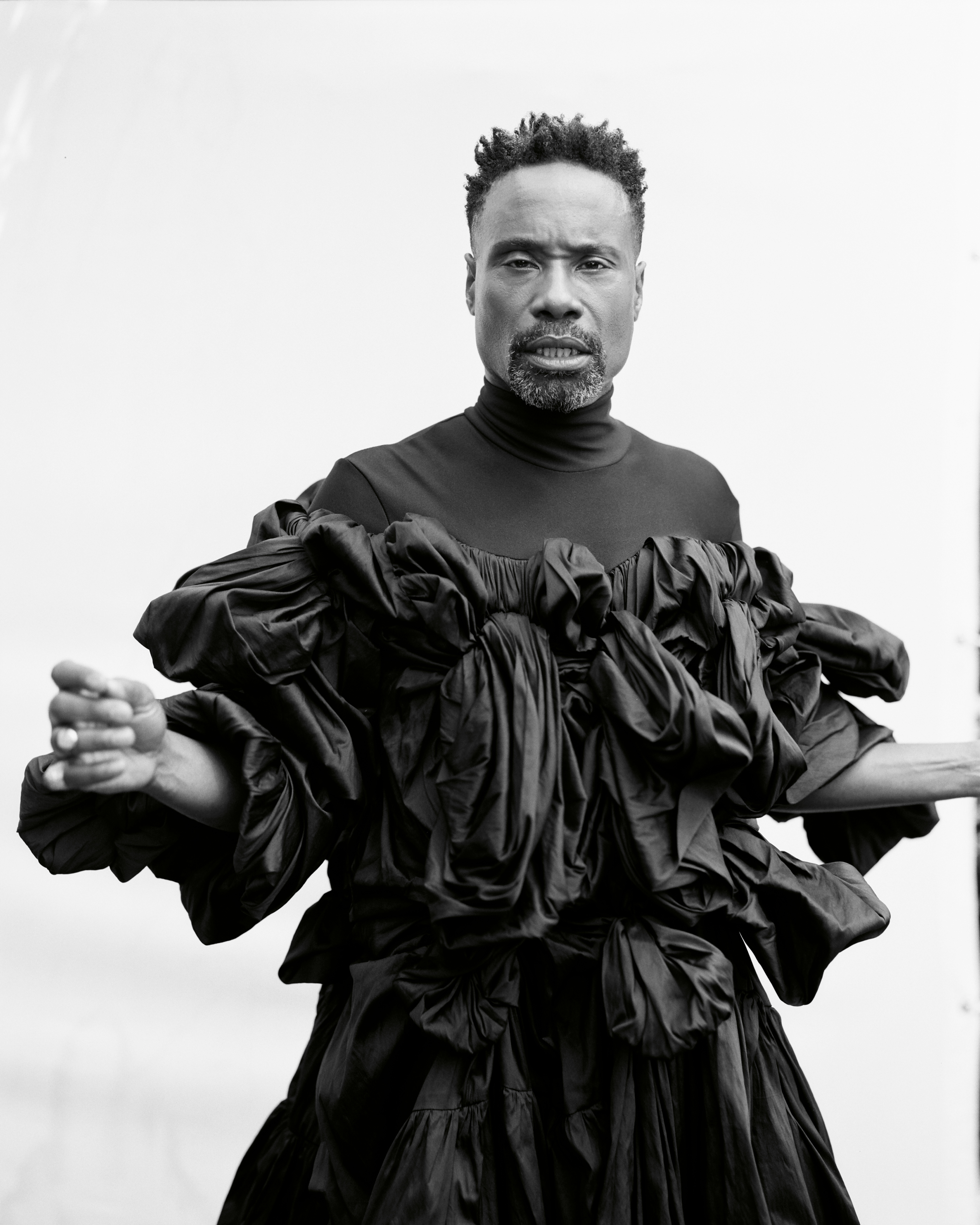 So let's start with you, in _Vogue_**, describing 2019 as the year that "all of [your] dreams came true."**
Well, 2019 was a better year for me in terms of my career. There were lots of other personal things that were going on that were not always so good, and fairly challenging. And moving into 2020 there's been this global reset,
I've been trying to see this moment as that. I've been trying to frame and reframe this moment as something that can be positive because the terror of what is happening right now is debilitating. What I've been trying to do in the time is really begin to figure out what self-care is, what balance is, balancing in terms of everything – from my professional life, to my personal life, and everything in between. So this time has been really complicated and really inspiring simultaneously.
I think the idea of 2020 as a "global reset" is quite interesting. Would you say it's marked a new beginning for you, or been transformative in any way?
It's been transformative to me on every front. But the most significant is how I move through my life and integrate my professional life and my personal life. How it's integrated and how it has to be integrated. Being married and leaning into the marriage and understanding that my relationship, my personal relationships, and my familial relationships, are just as important as my work, if not more so.
What do you feel is the difference between the 20-year-old you and the 50-year-old global face for black gay men that you are today?
My masculinity has been in question from the moment that I could comprehend thought. And as we know in this world, the more masculine you are, the "better" you are. It has been a very difficult journey to get to a stage of self-love. To love myself enough, to be able to look at the landscape of the world and say "it's okay if I'm not masculine enough for anything or anybody. I love myself enough to let that be okay." In over thirty years in this business, I have chosen myself, I have chosen my authenticity. I always say it's easier to be who you are when what you are is what's popular. I chose my authenticity when it wasn't popular. When I wasn't getting any work. I wasn't masculine enough to even get a job to eat as far as the outside world was concerned. So to be in this position now, fully and wholly based on me choosing myself, blows my mind. I'm still just trying to be present for now. Because when shame is all you know, it's a journey to let that go and really lean into the joy. So I am just trying to be as honest and real as I can possibly be, as truthful as I can possibly be. And I think that continues to inspire others.
Within the political climate of Black Lives Matter, do you feel that your vulnerability is seen? As black gay men there are often times where people attempt to discount our blackness or our queerness, and it then feels as though we are marginalised within conversations about racism and interactions with state violence. Do you think people like us are seen in this global moment?
What I am very clear about is that the effects of being black in this world are what I endure like every masculine black man. I have the same journey. I can't walk out of my house without fear of death. I live in the country now, I live with a bunch of white people, and sometimes it's uncomfortable for me. Just like it is for the masculine black man. I am in a unique position to crack open a conversation about where the queer community and black community intersect. Because I know for certain that none of us are free until we're all free. We can sit around and debate the viability of my blackness because I'm queer, but in my eyes there is no debate. It's not about acceptance, it's not about tolerance, it is about respecting my humanity. I am a human being first. We all must respect each other. Period.
Outside of your art, what brings you joy, particularly in the darkest moments of this year?
What brings me joy? I am working on joy right now, if I'm being very honest with you. I have used this time to really tackle traumas of my past that have blocked me from feeling joy. Have blocked me from feeling safe enough to lean into joy. It's a very powerful moment for me just in terms of what I represent and how I can continue to take care of myself enough, put on my oxygen mask, so that I can be present and show up for others. My service in this world is that, I understand that part. I'm just trying to work towards healing myself so that I can be the best version of myself that I can be. I was watching Oprah Winfrey at least 20 years ago, she had Maya Angelou on, they were speaking on one's life intentions, and service. And when you switch your intention to service everything else will work out. And I ask myself, what does service look like to me? And it hit me like a ton of bricks, my service is my queerness, it is the very thing that every person in my life has told me would be my liability. For decades it was my liability. Until it wasn't.
One of my favourite quotes is something that I read as an affirmation pretty much every day. It's from Marianne Williamson. "Our deepest fear is not that we are inadequate. Our deepest fear is that we are powerful beyond measure. It is our light, not our darkness, that most frightens us. We ask ourselves, Who am I to be brilliant, gorgeous, talented, fabulous? Actually, who are you not to be? You are a child of God. Your playing small doesn't serve the world. There's nothing enlightened about shrinking so that other people won't feel insecure around you. We are all meant to shine, as children do. We were born to make manifest the glory of God that is within, and is not just in some of us, is in everyone." It encompasses the entire journey because it allows for me to sit inside of this reality that I have, with grace and with humility. I know why I'm here on this planet. And you're seeing, we're all seeing now, the why.
I'm touched by its religious character. Do you maintain a connectedness with religion, and does it bear any influence on yourself and your work?
What I will say is that I took all of the good stuff from religion and I let the other stuff go. My queerness set me up for banishment, failure, rejection, dismissal. I was told under no uncertain terms that I would never see the light if I remained a homosexual. I left that behind. But there are energies that exist on this planet that are supportive and are greater than we can be as humans. I'm trying to tap into that, I'm trying to stay a believer in that. It's hard right now. But we must hold on to hope. And it is our faith, and my commitment to spirituality, that enables me to remember how to hope. It's active, and one can choose it. And so I choose it.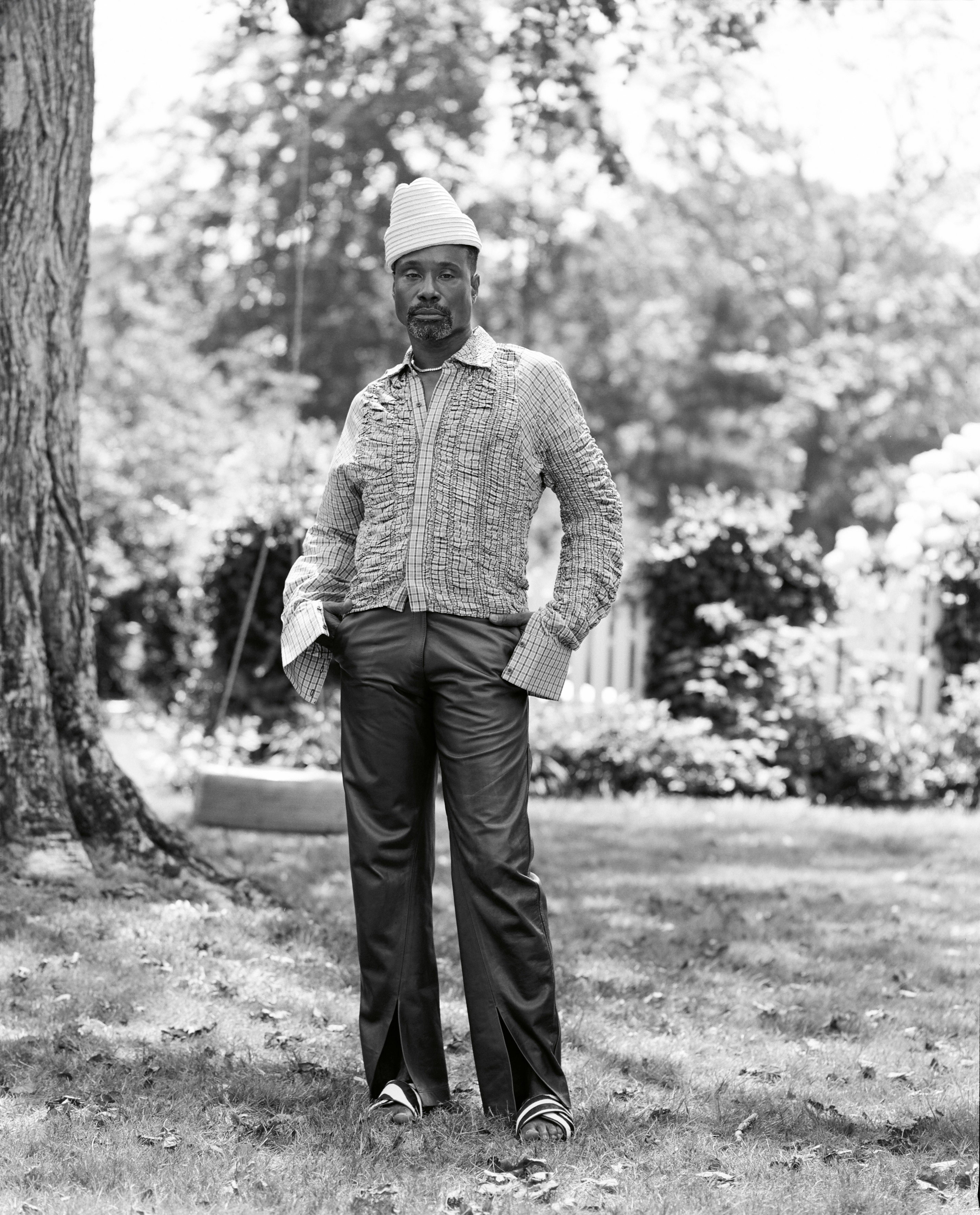 It's always a pleasure being in conversation with black gay men of a different generation to me. In Pose your character, Pray Tell, is in an intergenerational black gay relationship with Ricky. In your own personal life, do you have any kind of relationships with younger black queer people?
I have relationships with a lot of young, black gay people who are artists in particular. I have a lot who I mentor. I do feel like it's part of my responsibility. And I'm inspired by them and I am inspired by your generation, who have grown up with social media and have harnessed the individuality that comes with flourishing in that space. You're empowered early to speak with your own voices. I always say I'm the last of a generation that were taught to be brilliant with other people's material. I went to drama school, we learned the classics. Classics means white. So we were trained to be brilliant at interpreting other people's stuff. What inspires me about the young generation is that you have somebody like Lin-Manuel Miranda who always knew and understood inside of his full soul that it needed to come from him. Whatever it was it needed to come from him. That's what inspires me to be a writer, to be a creator, and tell my own story.
I can't not mention last year's Met Gala look, it shut down the internet. Of all that the pandemic has taken from us this year, being robbed of my yearly run-down of Met Gala looks feels personal! Have you been missing slaying the red carpet this year, and are you looking forward to getting back to it?
I miss it in terms of missing our lives pre-covid. It's a delicate balance right now. It's really difficult for me as a person who really lives in the world and exists on this planet and is empathetic to not feel acutely what's going on in the world right now. And so that doesn't give me a whole lot of time to think about clothes. However, I will say that this summer I'm serving kaftan realness. So I did have enough brain space to know that I needed to choose something and just lean into it, so I chose to serve kaftan all summer. But I am looking forward to coming back out of this, and using my visual to create spaces to have uncomfortable conversations.
Credits
---
Photography Douglas Segars
Styling Milton Dixon
Grooming T.Cooper at crowdMGMT using La Vie Précieuse.
Photography assistance William Takahashi, Fallou Seck, Shen Williams-Cohe and Laerke Rose Moellegaard.
Production Yohan Yoon.
Casting director Samuel Ellis Scheinman for DMCASTING.
Casting assistance Alexandra Antonova.